Advertising for tattoo models
The iNKPPL Tattoo Magazine has over 5 million of tattoo fans from around the world. Among them are your future clients, colleagues, tattoo artists, representatives of major brands in the Fashion industry, professional photographers, prominent figures of the modern world tattoo culture, and many others!
Popular Advertising Formats for Tattoo Models
Monthly Payment Advertisements
The best tattoo models of the world in INKPPL's articles
More than 1 000 000 views per month.
It is the way to tell about you and your creativity to global community.
An article confirming the professional activity of a tattoo model increases the chances of obtaining a visa to the USA, Europe, Asia and other countries of the world.
Each article also publish in Instagram, Facebook and Pinterest.
Example of iNKPPL Instagram posts
More than 90 000 followers and more than 2 000 000 views of posts per month.
All posts are posted once and forever, and are not removed from the feed.
Do you want to attract the attention of an international audience and increase the number of followers on Instagram?
Audience
The magazine's audience is over
5 000 000 people from
217 countries
and more than 5000 cities.
This is a Russian-speaking and English-speaking (North and South America, Europe, Asia) audience fully involved in the tattoo industry:
- TATTOO FANS;
- TATTOO ARTISTS, from beginners to world-renowned professionals;
- Representatives of the largest INTERNATIONAL MODELING AGENCIES from all over the world;
- Representatives of popular FASHION BRANDS;
- PROFESSIONAL PHOTOGRAPHERS.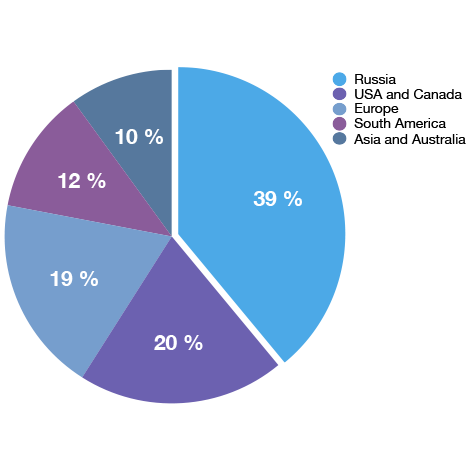 Advertising on iNKPPL
Advertising on iNKPPL.com for TATTOO MODELS is an opportunity:
To find new clients, stand out from the rest of models;
To show you to global audience;
To get an invitation to work abroad, to cooperate with international fashion brands and world famous photographers;
Increase the chances of getting a visa to the USA and European countries by confirming your professional activity in publications in the magazine;
To attract the attention of world famous sponsors.
The magazine's advertising department employs marketers and designers to help you choose the best placement format.
To receive an exclusive offer, send a message to adv@inkppl.com with a short story about yourself, a link to your Instagram account and wishes for cooperation.