Advertising for tattoo studios
iNKPPL Tattoo Magazine is an international online magazine dedicated to the art of tattooing in all its manifestations, published in Russian and English with an audience of more than 5 million tattoo fans from all over the world.
The modern world tattoo culture is rapidly developing in all possible directions from, directly, manufacturers of equipment and consumables for tattooing, to manufacturers of all kinds of accessories, clothes and shoes in the subject of tattooing. With the increase in demand and the number of companies in the market, competition is also growing. Effective platforms are needed to attract new customers. iNKPPL.com is your chance to make yourself known to the whole world.
The entire global tattoo industry in iNKPPL articles
Over 1,000,000 articles views per month.
Publications in Russian and English tell about the most talented, bright and unique people on the planet.
This are the interviews with the best of the best, reviews of new styles and trends in modern tattooing, new equipment, a calendar of international tattoo events and much more!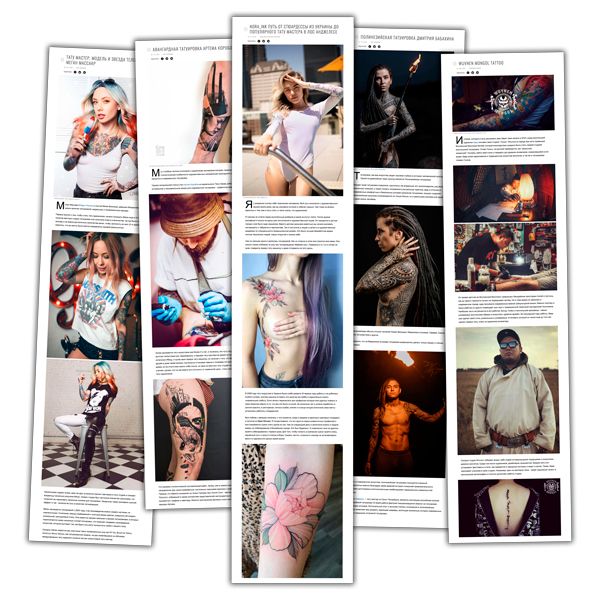 The audience
The audience of the magazine is more than
5 000 000 people from
217 countries
and more than 5000 cities
This is an audience wholly involved in the tattoo industry:
- Tattoo fans (future clients of studios, artists and shops);
- Tattoo artists, from beginners to world-famous professionals;
- Owners and administrators of tattoo studios around the world;
- Manufacturers of tattoo equipment;
- Stores of tattoo equipment, accessories, clothing.
iNKPPL is available on all devices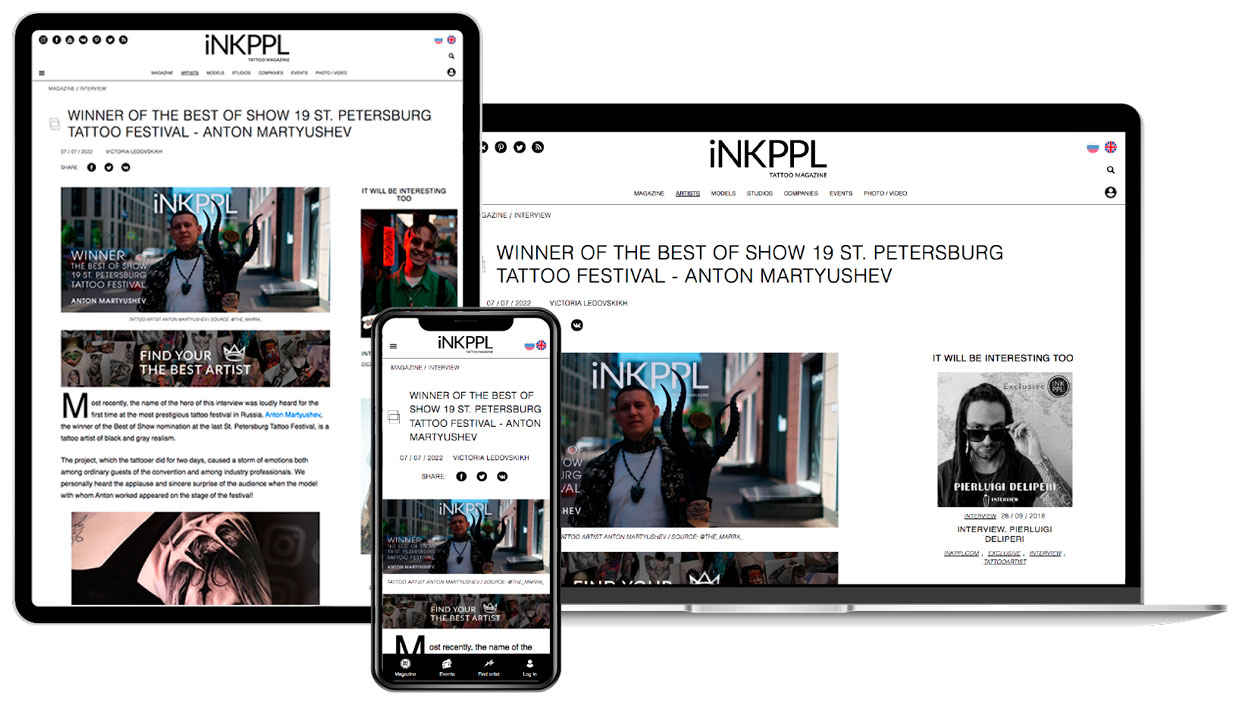 Examples of posts on the Instagram
Over 90 000 subscribers and over 2 000 000 post views per month.
All posts are posted once and for all, and are not removed from the feed.
Want to take the attention of an international audience and increase your Instagram followers?
Advertising on iNKPPL
Advertising on iNKPPL.com for tattoo studios and tattoo shops is an opportunity:
To stand out from hundreds of thousands of competitors;
To tell to your future clients about the features of your work;
To turn the tattoo studio into a world recognizable brand;
Increase the number of new clients.
The magazine's advertising department employs marketers and designers to help you choose the best placement format.