International social tattoo project «We Are Diamonds» by Karlla Mendes
Tattoo artist Karlla Mendes
/ Source: @karllamendestattoo
Karlla Mendes is a famous tattoo artist from Brazil who has been decorating people's bodies making them happier for over 18 years. But this article will not be devoted to her creative path and career success, but to an extremely important project launched by this talented and hardworking tattoo artist.
In addition to Karlla's brilliant career, during which she opened her studio, received many national and international awards, became a member of the jury of the largest tattoo festival in Brazil, the artist revealed her creative potential in a project to help women affected by diseases, as well as from mental or physical violence.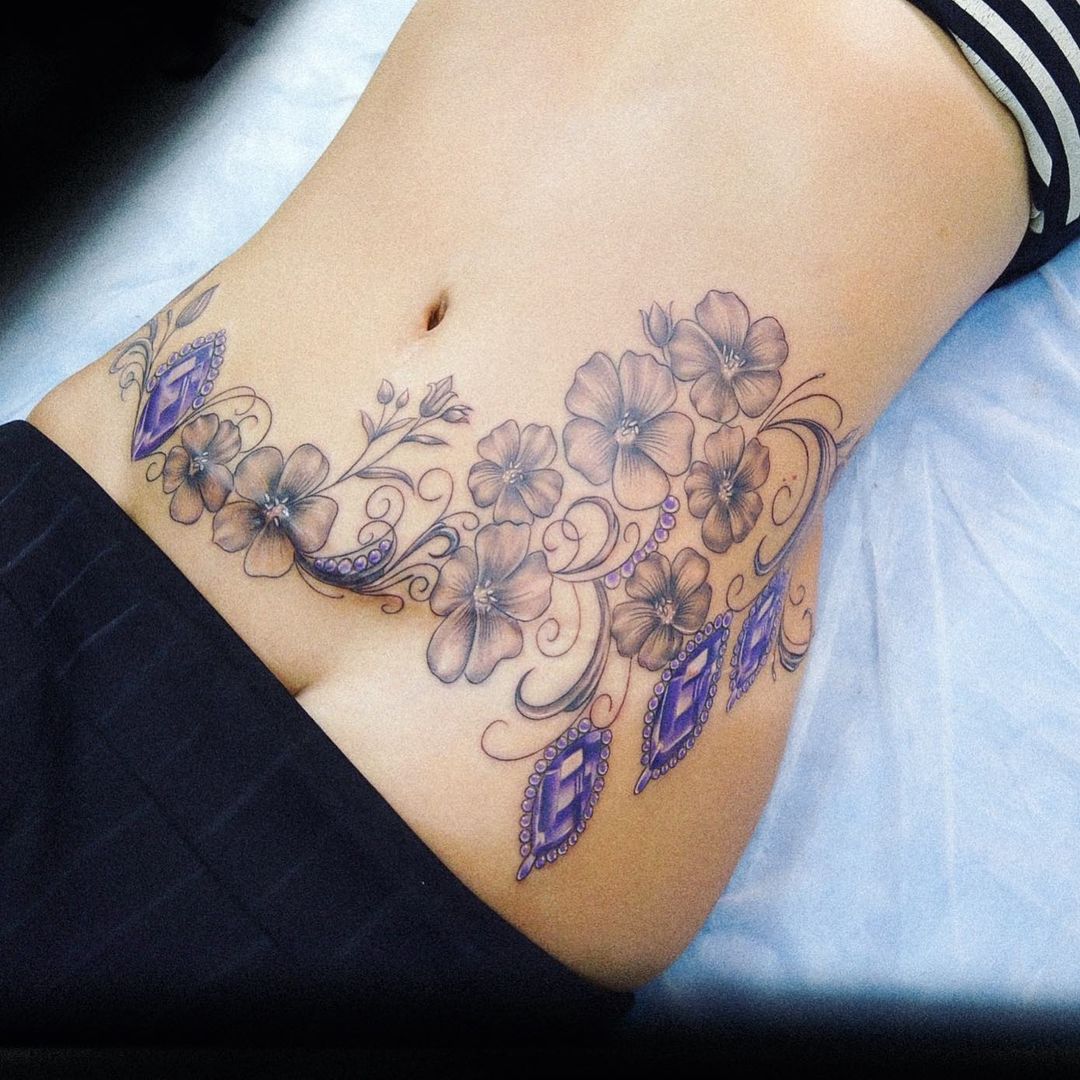 A social project called "We Are Diamonds", which appeared in 2016 in Brazil and became international in 2019, aims to hide scars on women who have survived illness, violence and psychological trauma for absolutely free. Girls and women all over the world send their stories, and Karlla chooses one of them to get a beautiful female tattoo that will cover the scar.
For many women, covering up a scar is much more than just masking it. A beautiful tattoo on a place that used to be painful helps to give new meaning to the difficulties experienced, to take a fresh look at the situation that led to the formation of the scar.
The project is called «We Are Diamonds» for a reason, because «diamond" comes from the Greek word «adamas», which means «indestructible». It is the word that best describes how Karlla's clients feel after therapeutic tattoo sessions. And most importantly, the scar is covering up with a tattoo depicting jewelry, turning the scars into unique, and such spectacular jewelry that all women love.
The project has already been launched in Australia, Brazil, USA, Thailand and other countries. You can follow Karla's work and appointments on her Facebook or Instagram page.
Signing up for such a free therapy session works as follows: people interested in participating in this project will need to write an email with their story, then Karlla will collect and read all the messages, and decide who will participate, depending on whose story touches her heart the most.

«Polishing your soul and immortalizing your dreams,» says Karlla Mendes on the website of the We Are Diamonds project.