Vogue's oldest cover model: 106-year-old Philippine tattoo artist takes the spotlight
Apo Whang-Od
/ Source: https://www.instagram.com/voguephilippines
Vogue Philippines has chosen to feature the renowned tattoo artist Apo Whang-Od on the cover of its April issue, making her the oldest person to grace the front page of the fashion magazine. At 106 years old, Whang-Od – also known as Maria Oggay – appears on the cover with a serious expression and her left arm across her body, showcasing the iconic geometric tribal tattoos she is known for. Whang-Od is the last "mambabatok" – meaning "one who pounces" – from an ancient time when tribes in the northern Philippines collected shrunken heads as war trophies.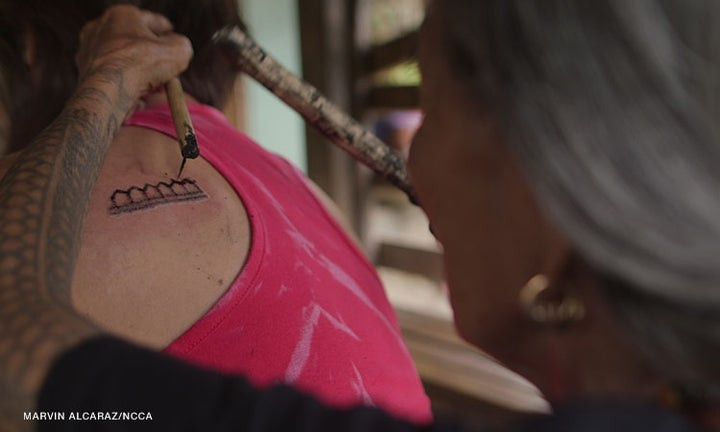 She uses a 1,000-year-old technique of tapping a 30cm-long bamboo stick with a thorn from a pomelo or lime tree, dipped in charcoal soot and water, to tattoo the skin. While her tattoos are less detailed than those of modern-day inkers, it is what she represents that attracts people to her. Whang-Od comes from the But-but tribe in Kalinga, where she started tattooing warriors and women of her tribe at 16 years old, at a time when tattoos were a status symbol.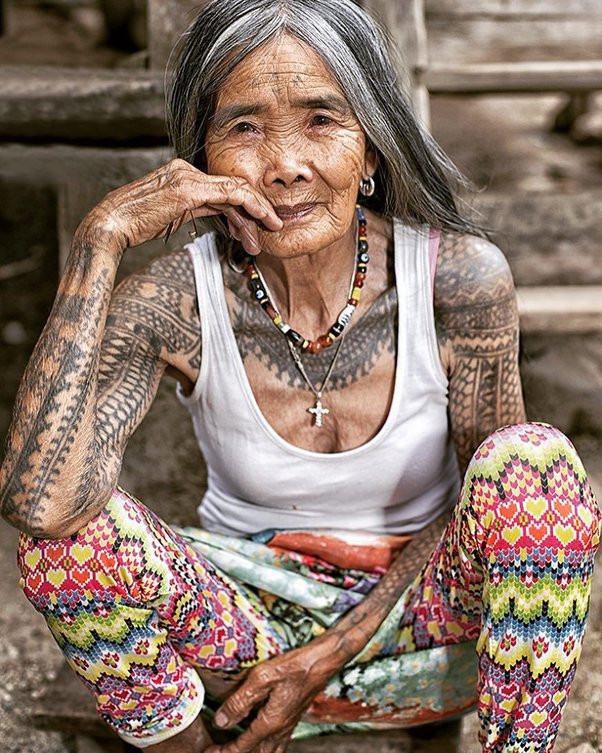 When the US occupied the Philippines in the early 1900s and started spreading Christianity, mambabatoks like Whang-Od were ostracized, and tattoos were viewed as marks of savagery. However, Whang-Od continued to tattoo anyone who came to her, mostly women of her tribe, and in 2007, anthropologist Lark Krutak discovered her and helped her gain late-age fame.
Despite her age, thousands of tattoo enthusiasts, many of them from abroad, make the 12-hour journey to Whang-Od's village, Buscalan, to meet her in person and receive a tattoo, if she is able to give one. Although Whang-Od can no longer create the intricate patterns she used to, she is passing on her knowledge, including the ancient chants that accompany the tattooing process, to her grandnieces, Ms Grace Palicas and Ms Elyang Wigan.
View this post on Instagram
Vogue Philippines editor-in-chief Bea Valdes explained that the magazine decided to feature Whang-Od on its cover because they believed she embodied their ideals of beauty in Filipino culture and that they hope to highlight the beauty of humanity, which includes diverse and inclusive faces and forms. Prior to Whang-Od, actress Judi Dench was the oldest Vogue cover model, appearing on the cover of British Vogue at the age of 85 in 2020.