Adorable tiny pets tattoos by Ria Kim
Tattoo artist Ria Kim
/ Source: @tattooist_kimria
In this interview, we want to introduce you to a amazing tattoo artist from the famous tattoo studio in Seoul, Studiobysol. Ria Kim imprints creatures on the skin of her clients that make our life happier, and ourselves kinder and more responsive. Of course, we are talking about beloved pets - a huge and important part of the lives of millions of people. Ria Kim's miniature black and grey tattoos look very gentle and touching, which won the love of more than 50 thousand fans around the world.
---
- Let's start from our traditional question: how did it all start for you? How and when did you decide that you will be a tattooer?
- I actually majored in design. I always dreamed of a career in drawing. However, the reality was tough, and I ended up getting a job in a field that's totally unrelated to drawing. Then one day, I got interested in a job as a tattoo artist. The idea that someone will have my drawing on their body for the rest of their life seemed very attractive, and I decided to pursue being a tattoo artist.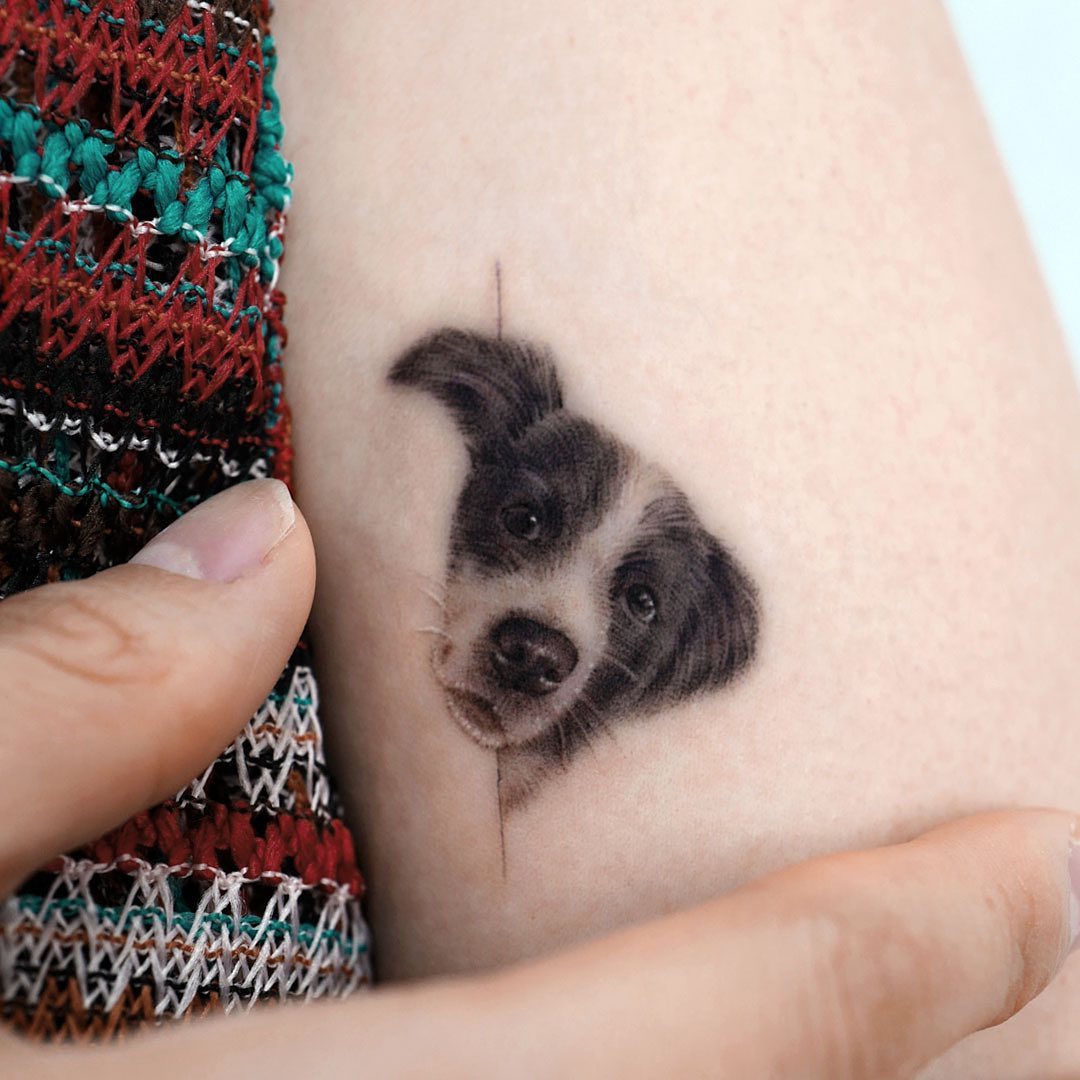 - Working with small tattoos is very difficult. Did you have an art education or any special training?
- As I said before, I majored in design. In Korea, we go through an intense preparation process to be accepted as an arts major. I also went through that process to get into the arts. From what I know, a lot of Korean tattoo artists have majored in arts, which means they all draw well from the very beginning of their career in tattoo. I think that it really helps to work as a tattoo artist, and I believe that that's one of the reasons why Korean tattoos are loved worldwide.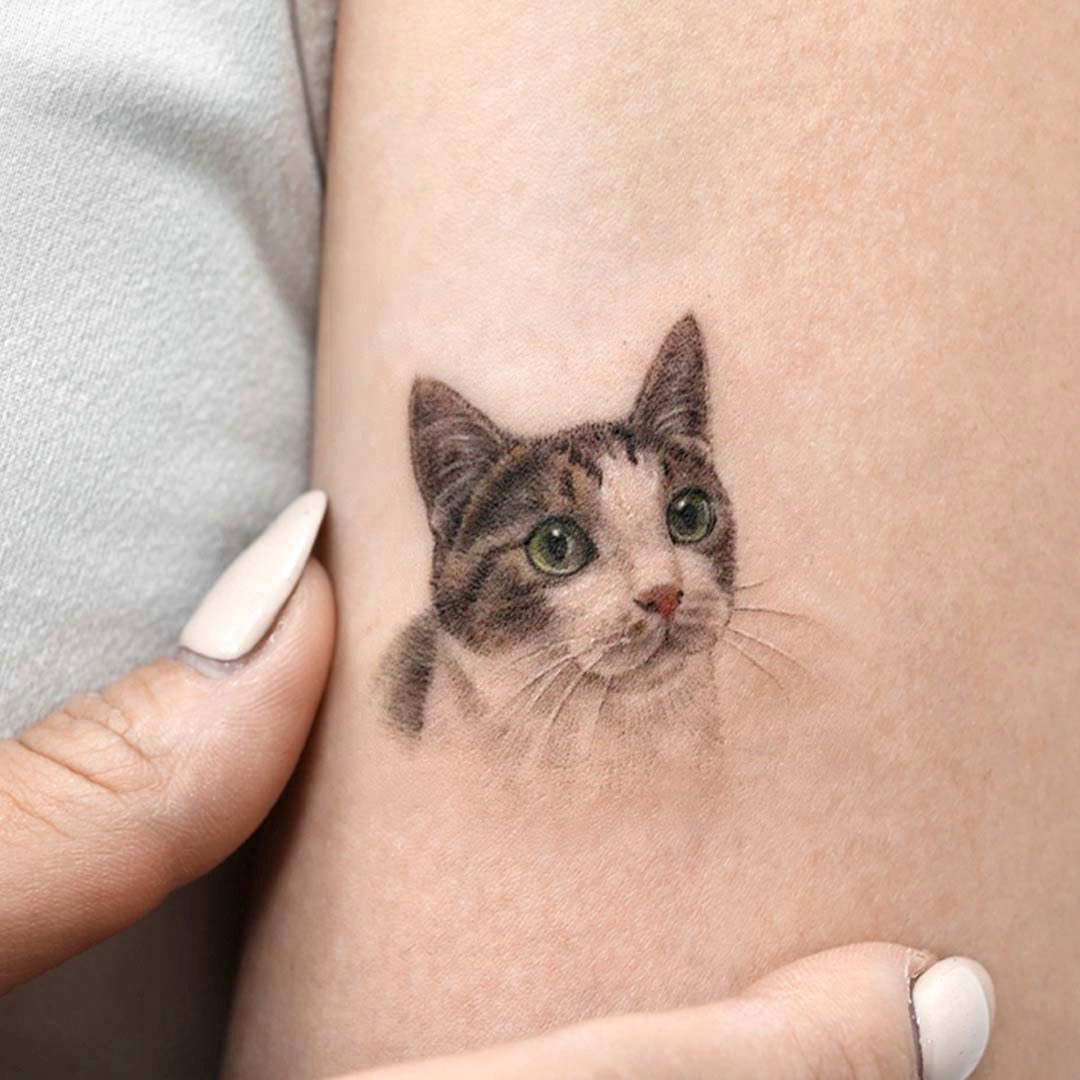 - How and when did you realize that you would do tattoos with pets?
- I started doing pet tattoos very organically. One day, a client asked if I could draw their cat. I really enjoyed the process, and I wanted to do more of that. That's how I started focusing on pets, and as a result, people from all over the world began to come to me to get pets tattoos. I still feel the most happiness when I'm working on pets.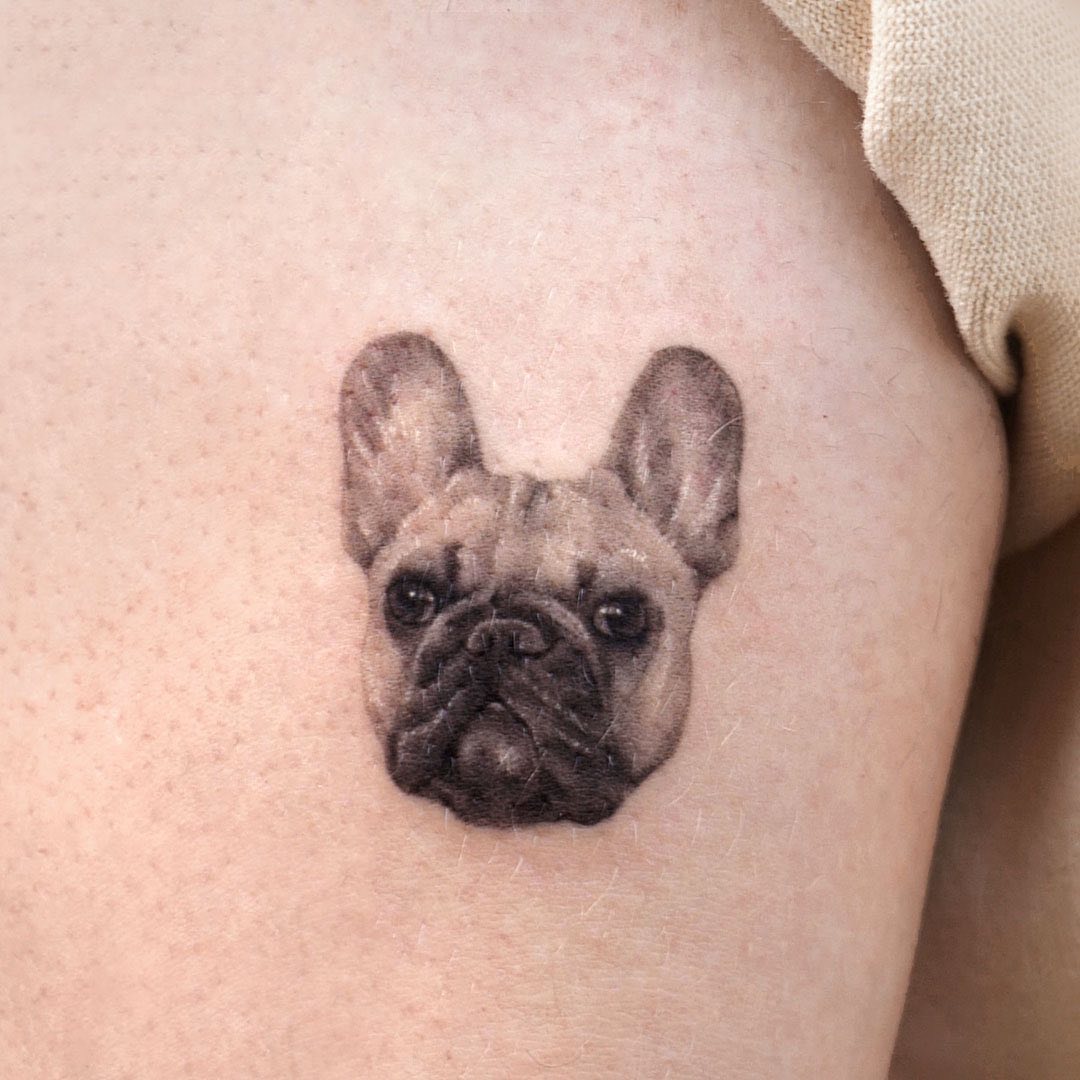 - Why did you choose black and gray tattoo? Why do you rarely work in color?
- I used to do a lot of color work. But as I started focusing on pet tattoos, I naturally started to gear toward black and gray. I think it's simply because a lot of dogs in Korea have white fur. It wasn't really on purpose or anything.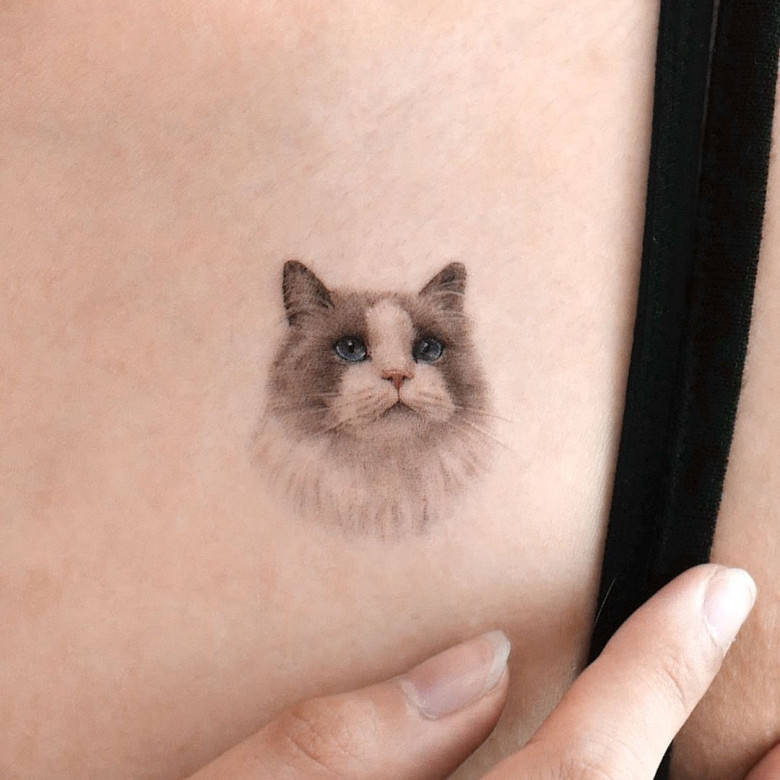 - In an interview with other publications, you said that you have a tattoo with your pet. Tell us about it, please.
- I have a tattoo of my old friend on my arm. My friend's name is Go Bok-su, and he's 13 years old. I contemplated for a long time about whether I want to have his face on my arm or not. I was worried that it would make me sadder once he passes away. However, I became more confident as I saw how happy my clients were after they had tattoos with their pets. This tattoo was done by my teacher @Soltattoo. This is my favorite tattoo on my body because it always makes me feel like I'm with my dog.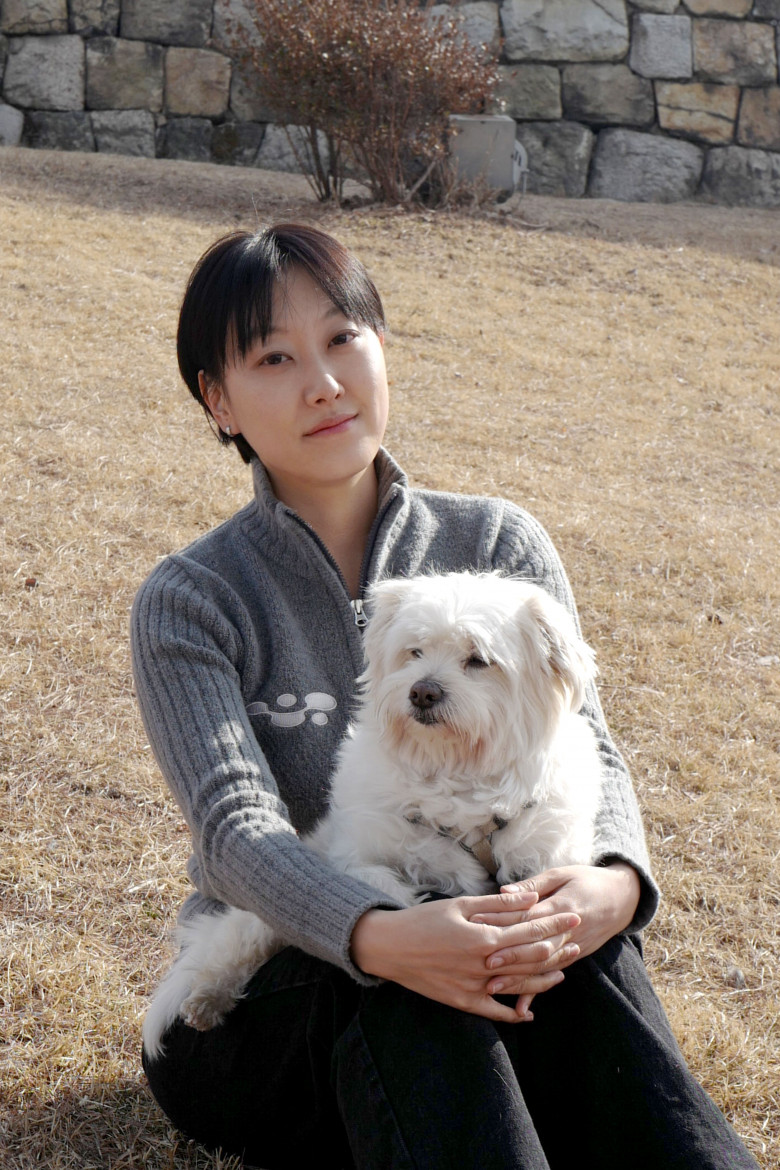 - In addition to pets, there are many representatives of the cat family in your portfolio: cougars, leopards, tigers. Is this the highlight of your portfolio?
- I don't really have a set theme. If I can draw something with my hands, I can draw it with needles and ink. My favorite theme is animals. That's probably why I have a lot of animals, besides pets, in my portfolio.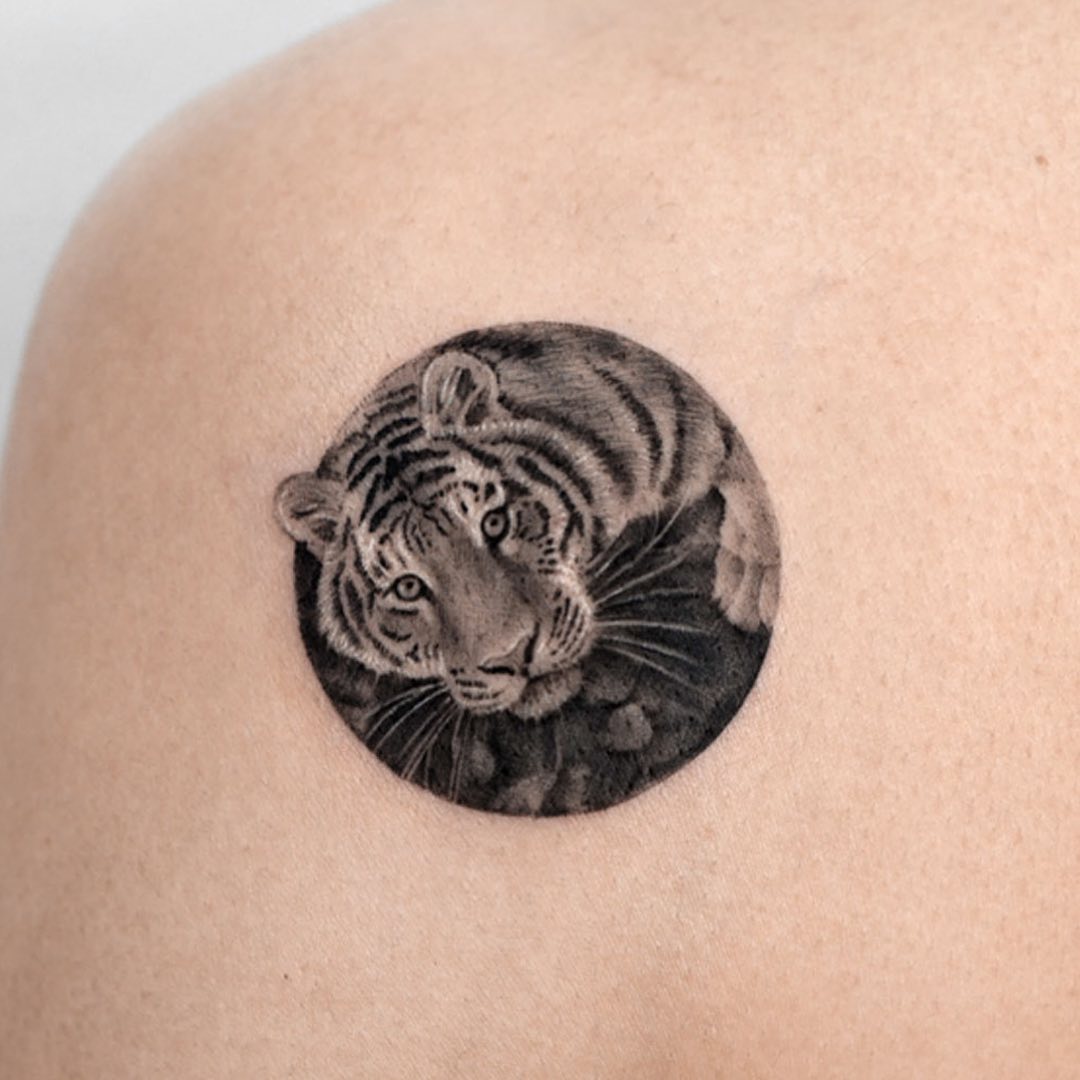 - How long do you usually have a session with a small tattoo?
- Even if it's a small tattoo it depends on if it needs a lot of detail or not. It usually takes about 2 to 4 hours.
- What possible career did you leave for tattooing?
- I did something unrelated to my major. I was just a normal office worker.
- What is the most attractive thing in the tattoo for you?
- In the beginning, I thought there was a limit to small tattoos. The amount of details you are able to express. And, as a lot of people do, I also had negative views on the coloration of micro tattooing. But it's not like that at all. You use a very thin needle for micro tattoos, so you can still get those details and they're very realistic. Also, thin needles allow the color to penetrate deep and accurately into the skin, so as long as the artist has the right skills, the coloration is not a problem. The more I do micro tattoos, the more I seem to overcome prejudices and limitations. It's such an attractive genre.
- Who are your clients?
- I usually make pet tattoos, and my clients visit me to remember them. My clients' nationality, gender, and age vary widely. What they have in common is that they love their pets. As I'm tattooing, the client and I talk a lot about their relationship with their pets. We share a lot of feelings and emotions, and it seems to go beyond the simple relationship between clients and artists.
Before COVID-19, 80% of my clients were from overseas. They would contact me months before and visit Korea for the purpose of getting a tattoo done by me. It's amazing, and I always feel so thankful. Language and cultural differences are not a problem.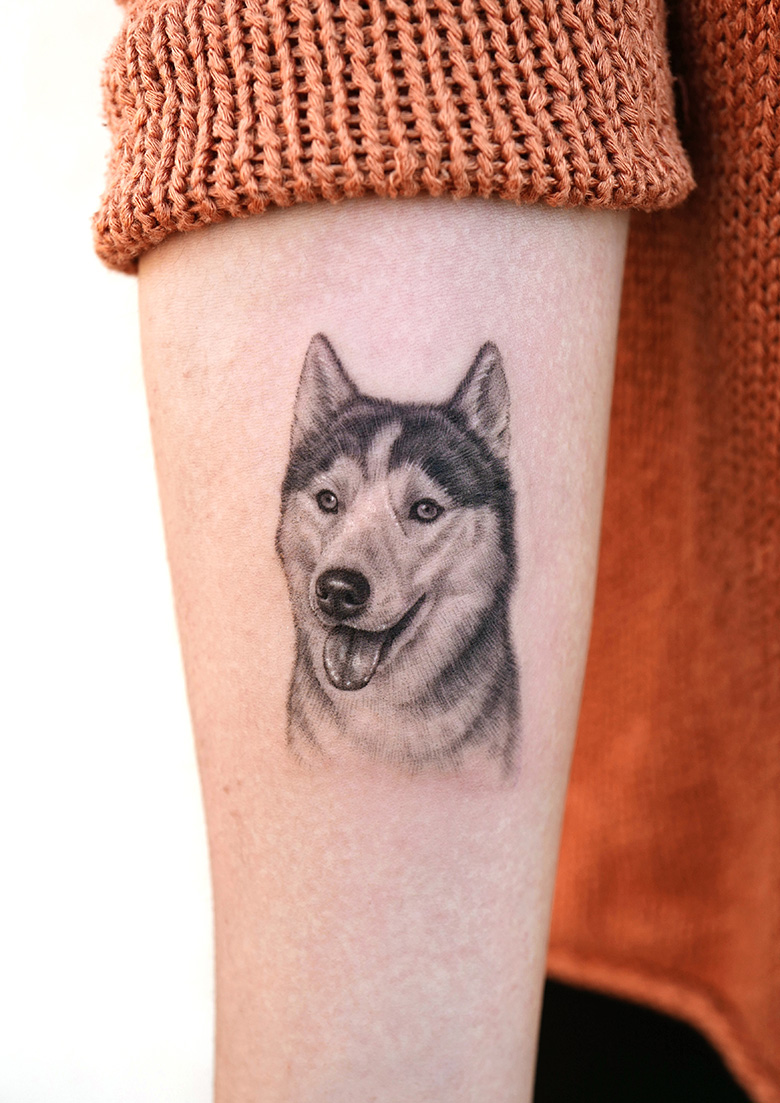 - Where do you get inspiration?
- I get inspired from my client's stories. I work on the pieces as I recall what they told me during the consultation about their cats and dogs. I feel many emotions especially when I'm drawing their eyes.
- Do you prepare any personal events, activities?
- I have a lot of overseas clients, but I also get a lot of invitations from overseas tattoo studios. I'd love to work from overseas if I have the chance. Whenever clients from overseas ask about my plans on working abroad, I'd tell them that I'd love to do that someday. I hope that I'm able to keep my word.