Anna Selezneva: About Travel, Miniatures and Furry Friends
Tattoo artist Anna Selezneva
/ Source: @summersduck
Our guest today is Anna Selezneva, aka @summersduck. Winner of the Chicago Tattoo Arts Convention 2022 in the Small Black & Gray contest and the owner of the most fluffy portfolio of micro realistic pet tattoos.
Her works are striking in their miniature, purity and accuracy of the similarity of tattoo characters with reality, which definitely attracts those who want to capture the memory of their beloved pet for life.
Where does this love for pets come from? Is it difficult to work in miniature? And how these fluffy faces help her conquer the world? Let's find out. Please meet - Anna Selezneva.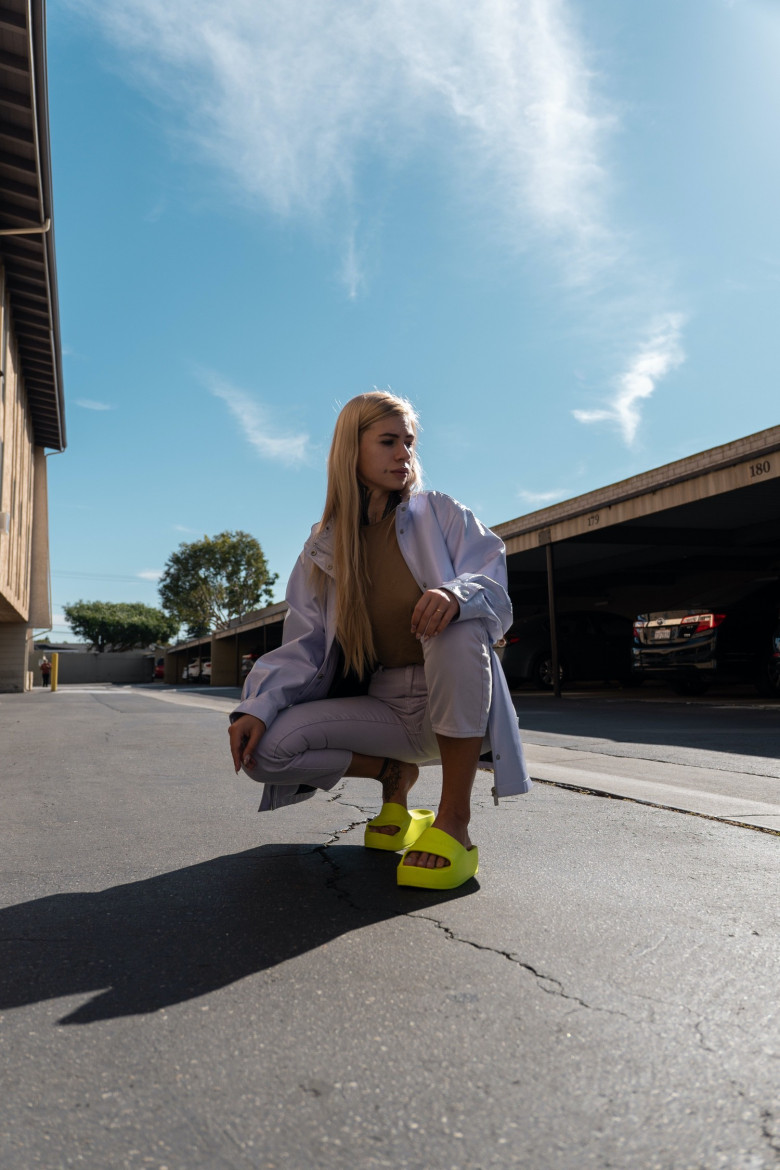 ---
Why did you decide to become a tattoo artist?
- I always liked how small neat tattoos look on the body - maybe that's why I married my husband - he has a lot of tattoos (laughs). I find it very attractive!
How did your career start? Were there any difficulties in mastering this profession?
- One day my husband - he's a professional tattoo artist - offered me a try. I thought, "Wow, this is interesting!". Although I never wanted to work as a tattooist before.
And so, under his guidance, I began to take my first steps in tattooing. At first it was small contour work. Gradually, I began to complicate the designs and look for my own unique style.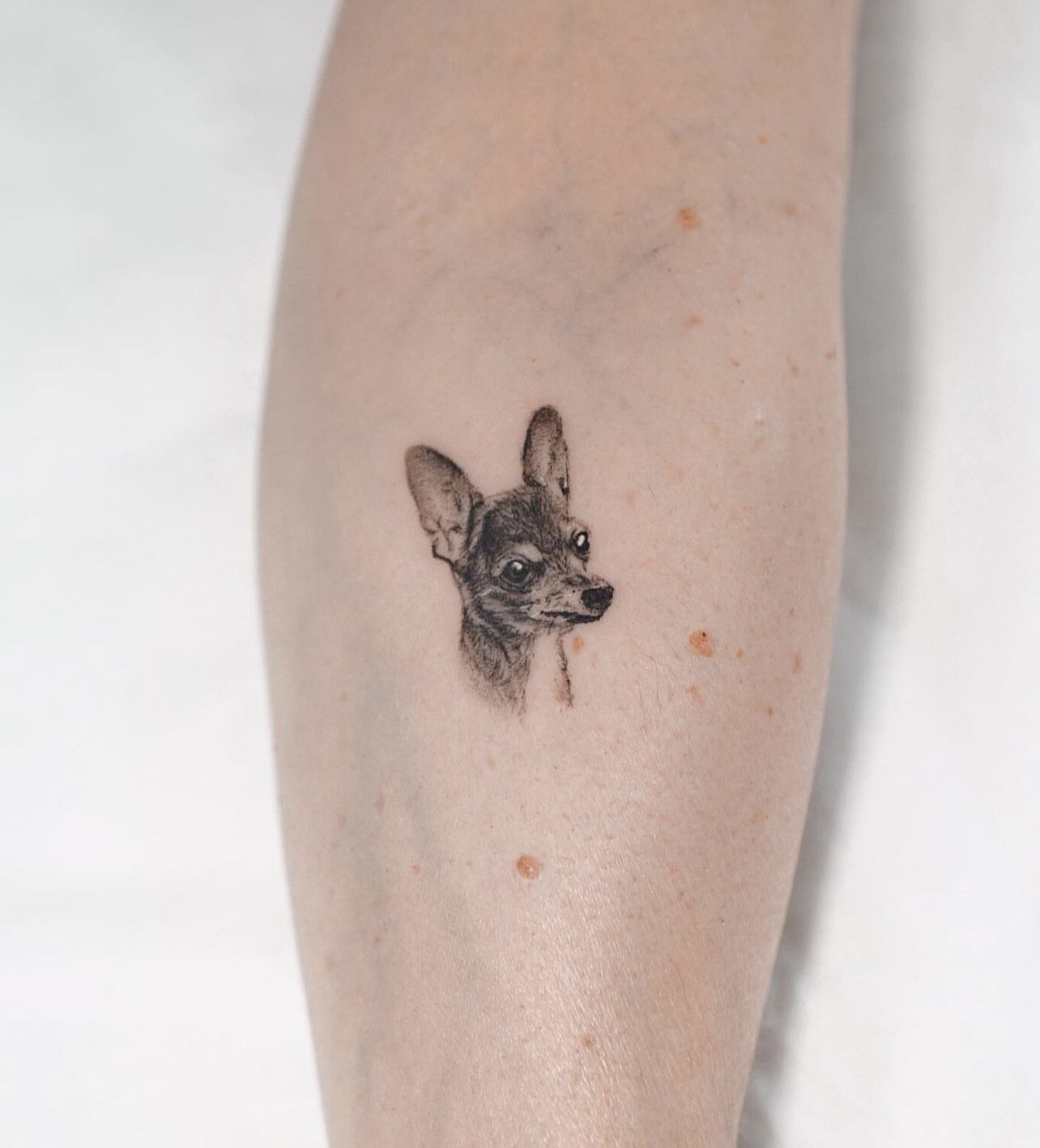 As for the difficulties... It was hard to learn from my husband. When your mentor is a close person, this is a big responsibility, because he passes on to you not only his skills, but also his clients (laughs). You just can't let him down!
Is tattooing art, work, or something else for you?
- Architecture or painting, when there are hundreds of paintings or historical buildings - is it an art or a craft? All at once! Tattooing can also be an art and craft that you hone year by year, with each new work.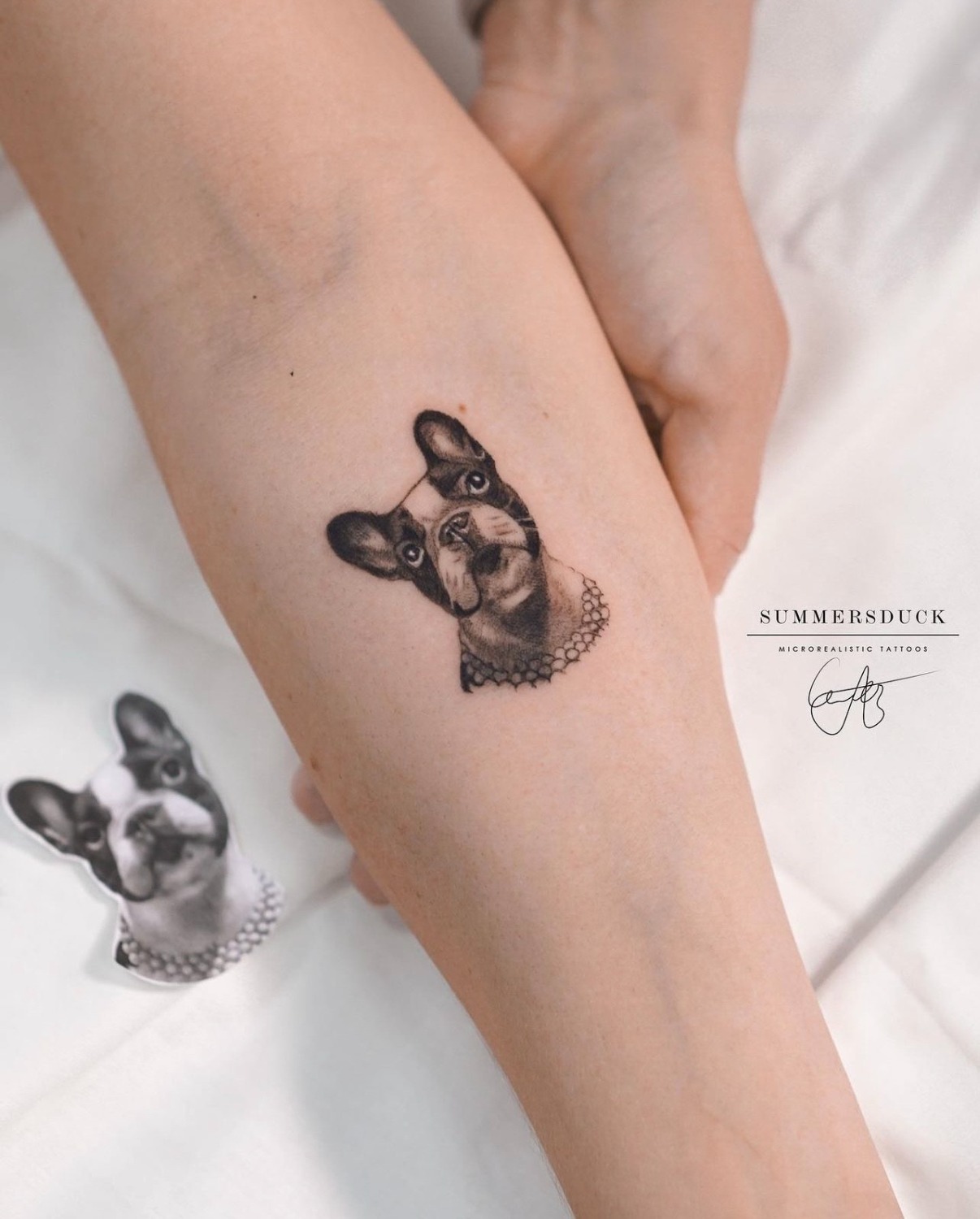 I'm working on a special topic. People don't just come to me to get inscriptions or something like that - I specialize in portraits of pets. The connection between a person and his pet can be very strong! Pets for many people are like children, although the life of a pet is much shorter than a human. Clients want to capture their friends on the body and keep that connection for life.
This is a very sacred process, and my task is to clearly convey the appearance of a furry friend, to capture him the way the owner sees him.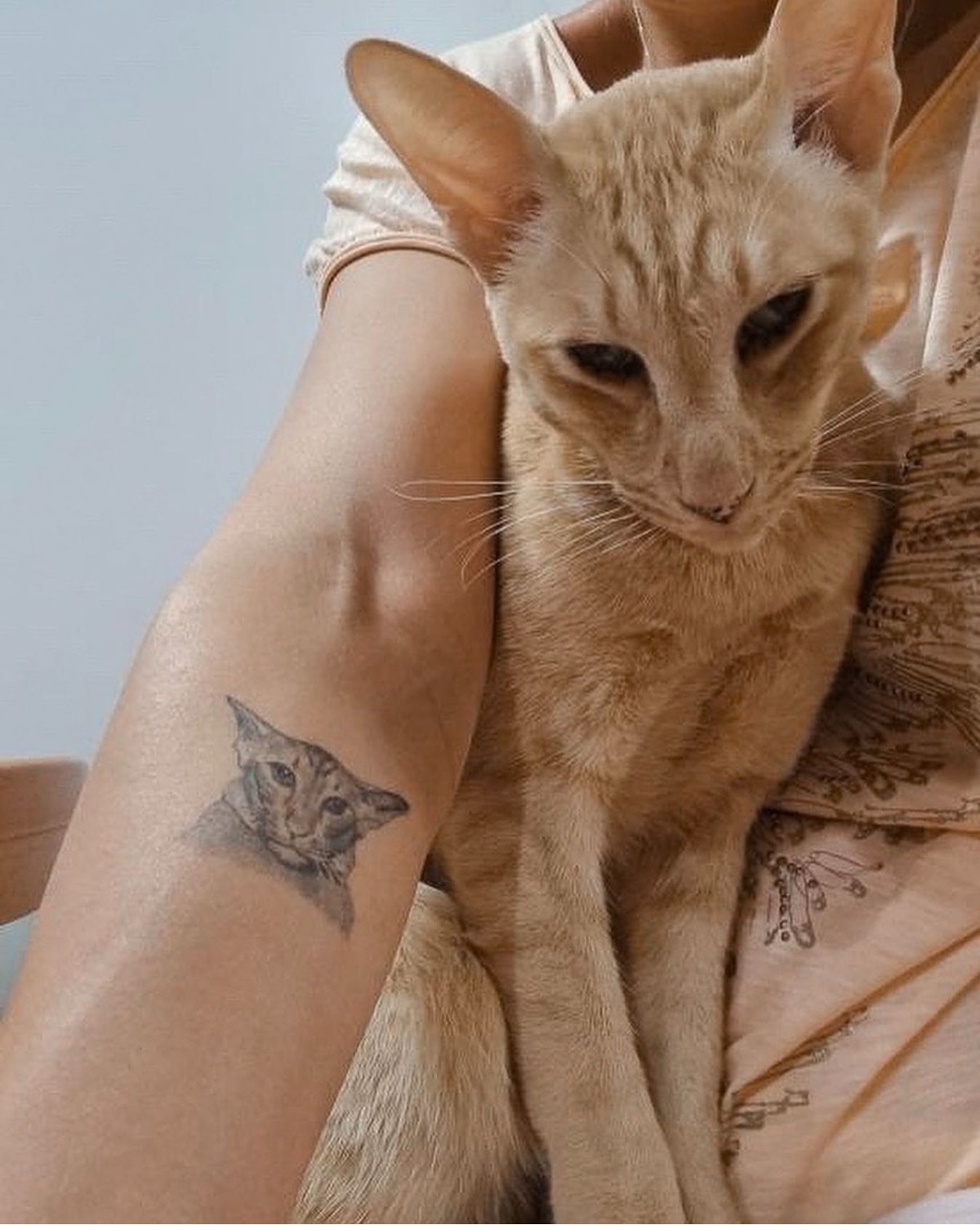 Why did you choose micro realism as the main style, and pets as the main theme for tattoos?
- I'm a happy owner of a French bulldog. I don't know a creature more loyal and sincere than a dog! I love pets and everything related to them.
As for micro realism, I don't like working on one tattoo for a long time, so large works would definitely not suit me, my works usually take up to 3 hours. In addition, micro realism looks interesting and new. Plus, it suits a lot of people who don't want to see big tattoos on themselves.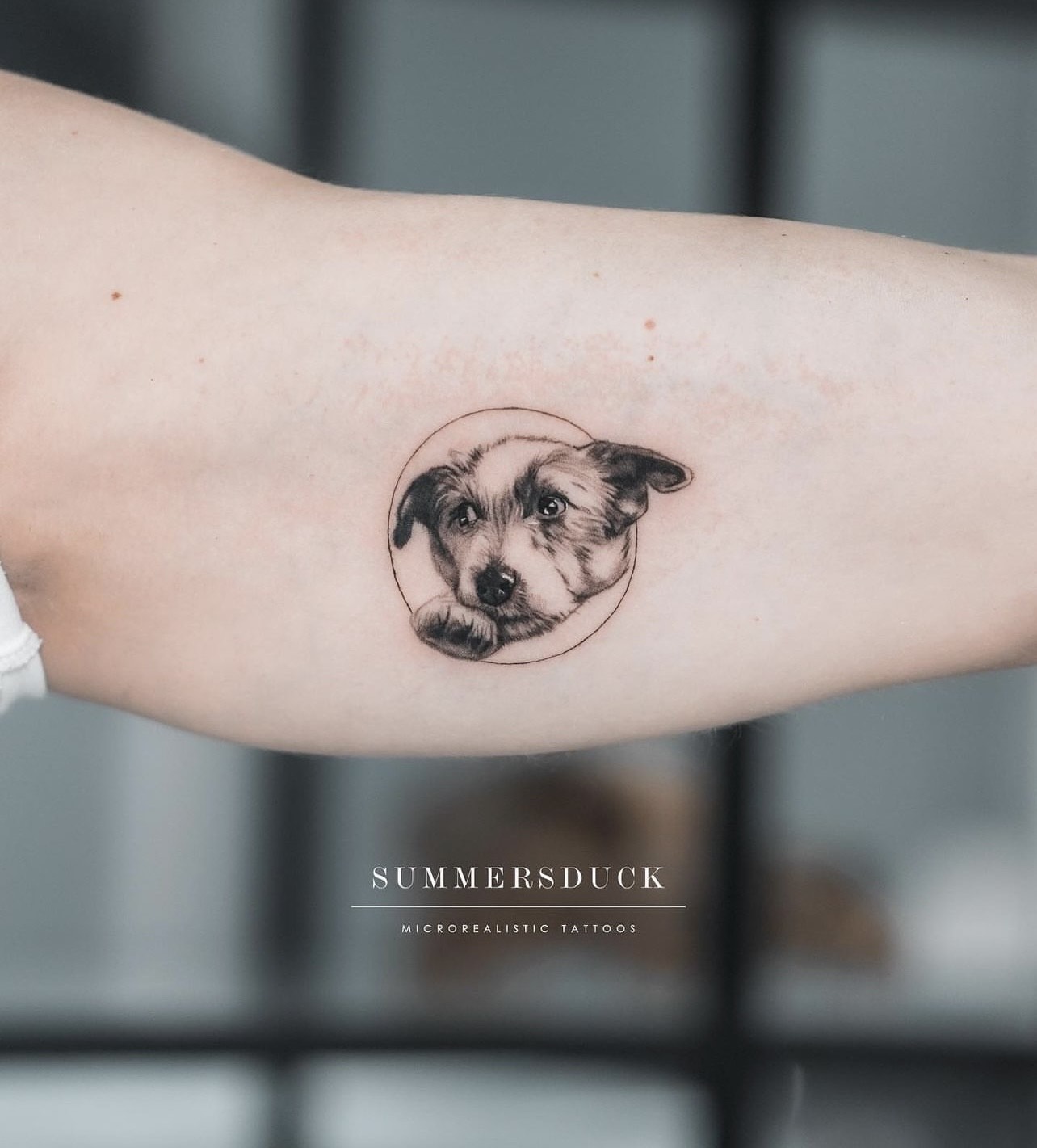 Why do you prefer to work in black&gray than in color?
- Black&gray - universal colors. Tattoos in this style are easy to match with each other. The advantage of such pigments is that they retain their brightness longer, are less demanding on the use of sunscreens and are suitable for people with different skin tones.
What is the most important thing for you in a tattoo?
- To ensure that the work is done well, and that the client always leaves satisfied. In Moscow, I was the only tattooist in this style who had his own business and tattoo studio. So I was able to provide the necessary level of comfort and quality. That's why I always had a completely packed schedule!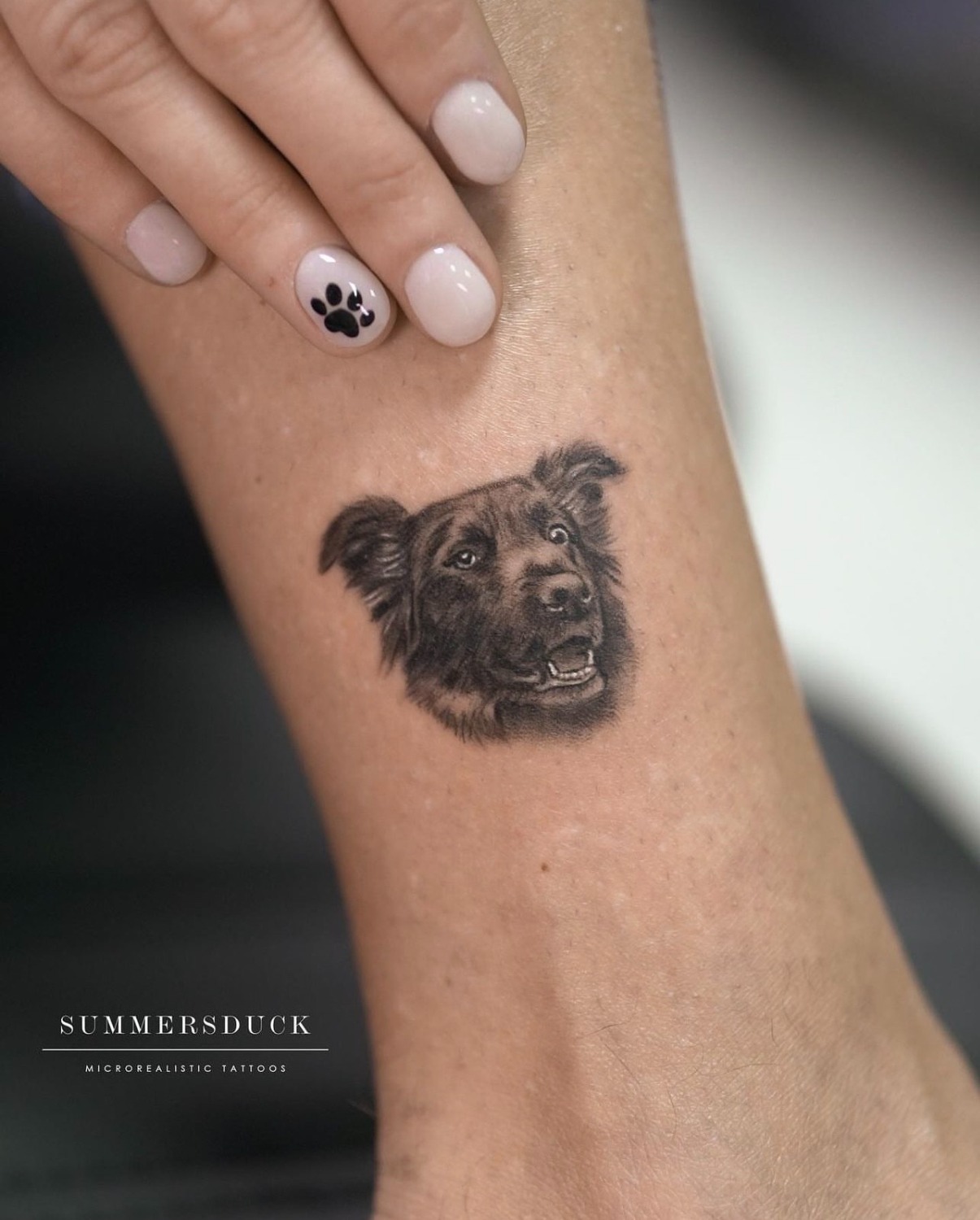 Who are your clients? Who comes to you most often?
- I like that I don't have typical clients. Young people don't usually come to me.
People aged 30+ who have formed a strong connection with their pets. Most often, these are women without tattoos or with tattoos from the distant past. They don't just come for another tattoo to the first tattooist they meet, they come to me for my work.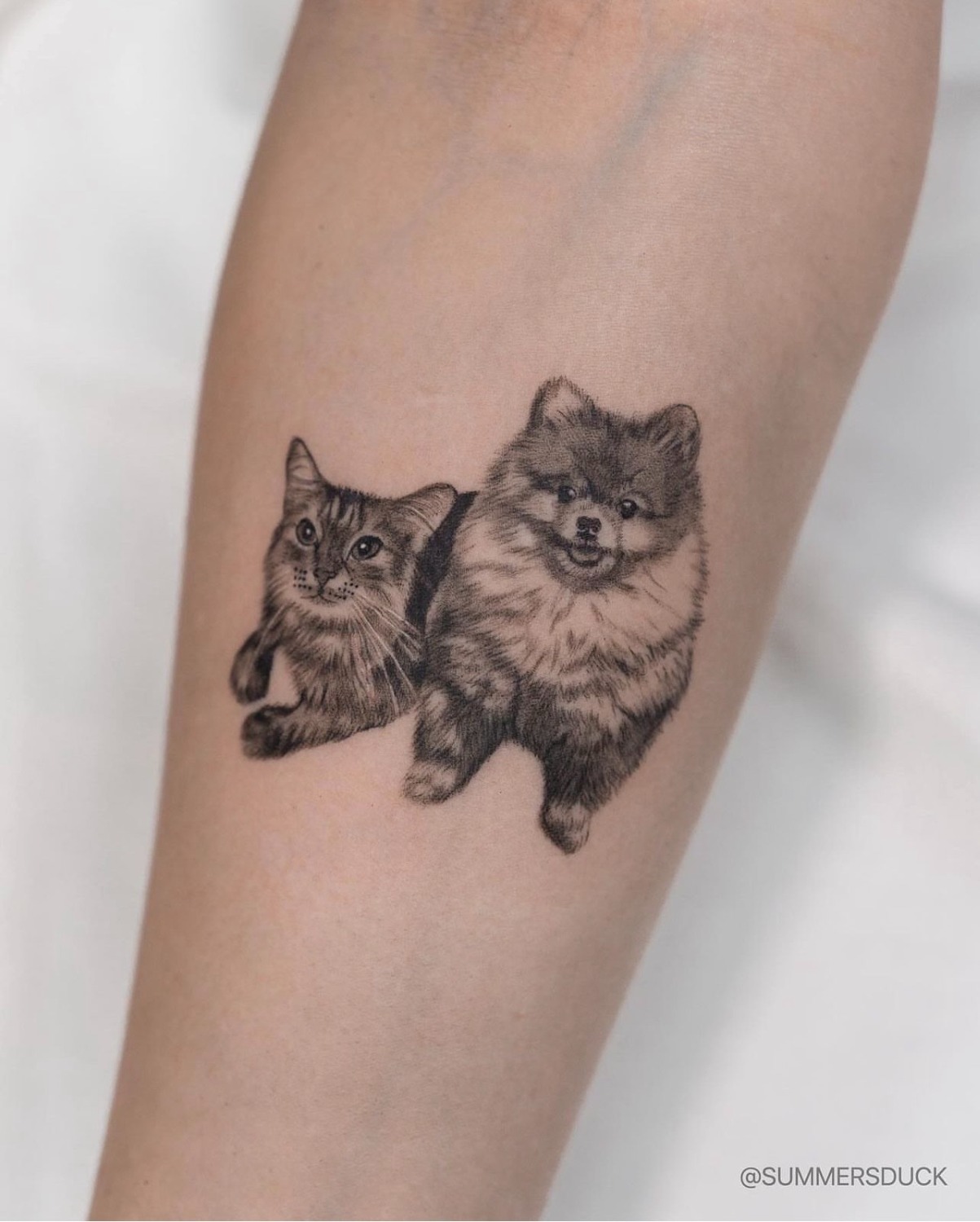 Do you have favorite tattoos, clients, projects, or maybe some unusual career stories?
- Yes, I was visited twice by women of retirement age, which is a unique phenomenon in conservative Russia! The first one chose me together with her daughter, which is especially nice! The second was an unrealistically active and cheerful person, and it was very unusual, as if she was 20 years old in her soul!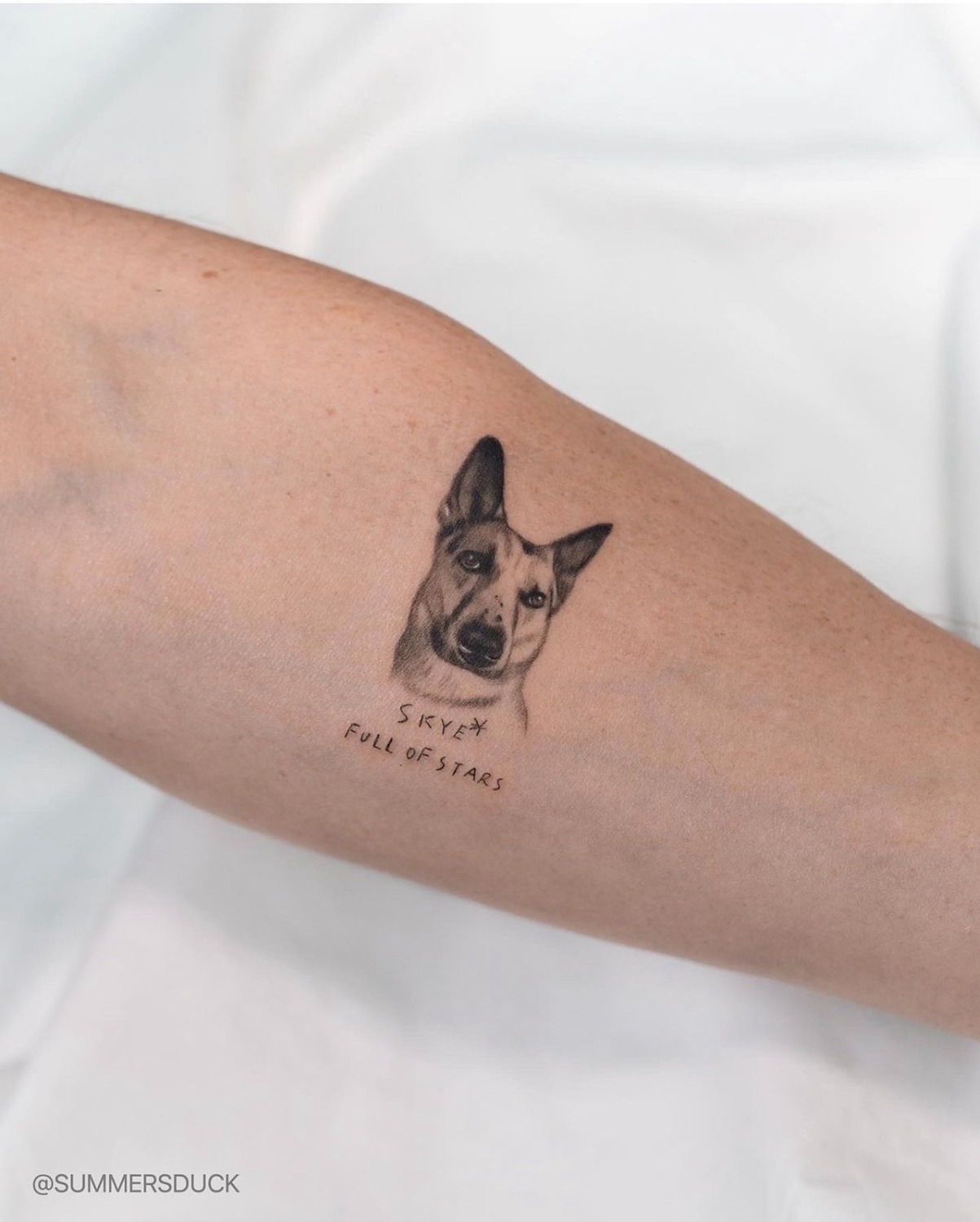 Are there any tattoo artists or artists that inspire you? Whose work do you follow?
- Of course, I follow my colleagues - mostly tattooists from other countries. There are many talented guys among them. For a while I worked in Sweden in the studio of the famous Nikki Norberg and met many really talented artists. But I'm inspired not by other people's work, but by art, architecture and nature - that's why I traveled a lot in Europe and Asia.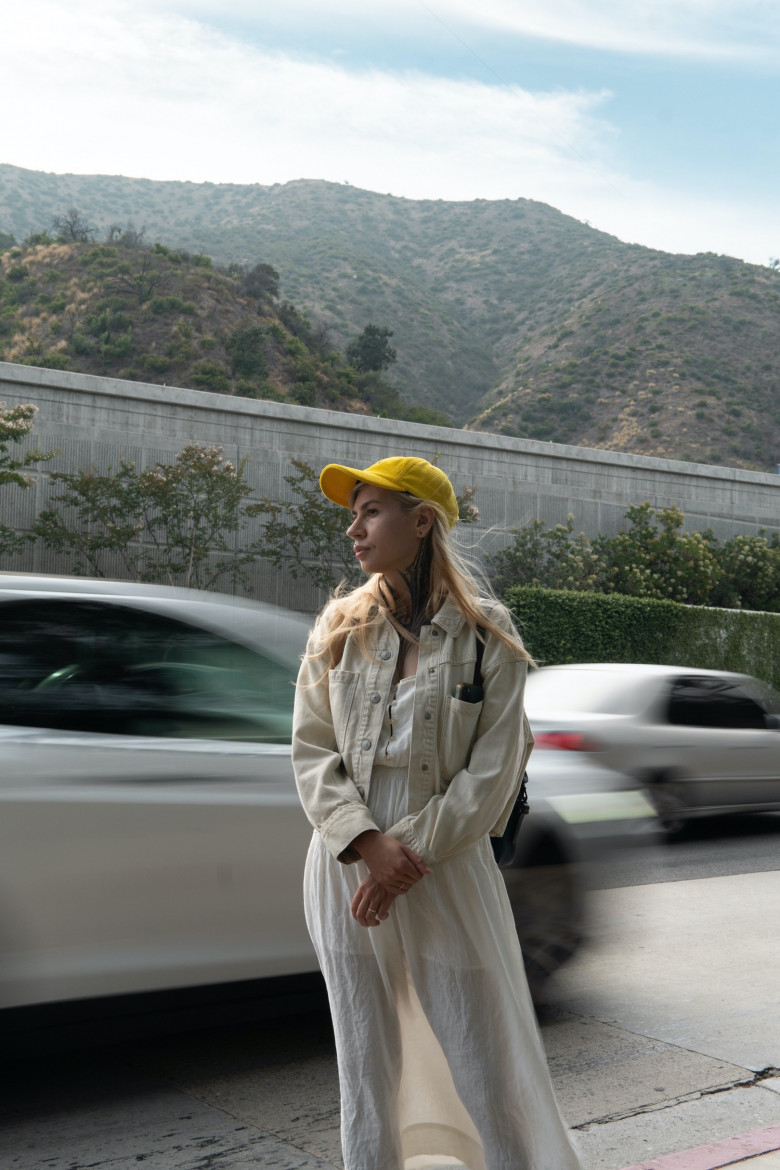 Most of all I love Indonesia, which for me is not limited only to the island of Bali. I visited other beautiful islands - Lombok, Java. My dream is to go to Sumatra and go on a trip through the jungle to see wild animals in a natural environment!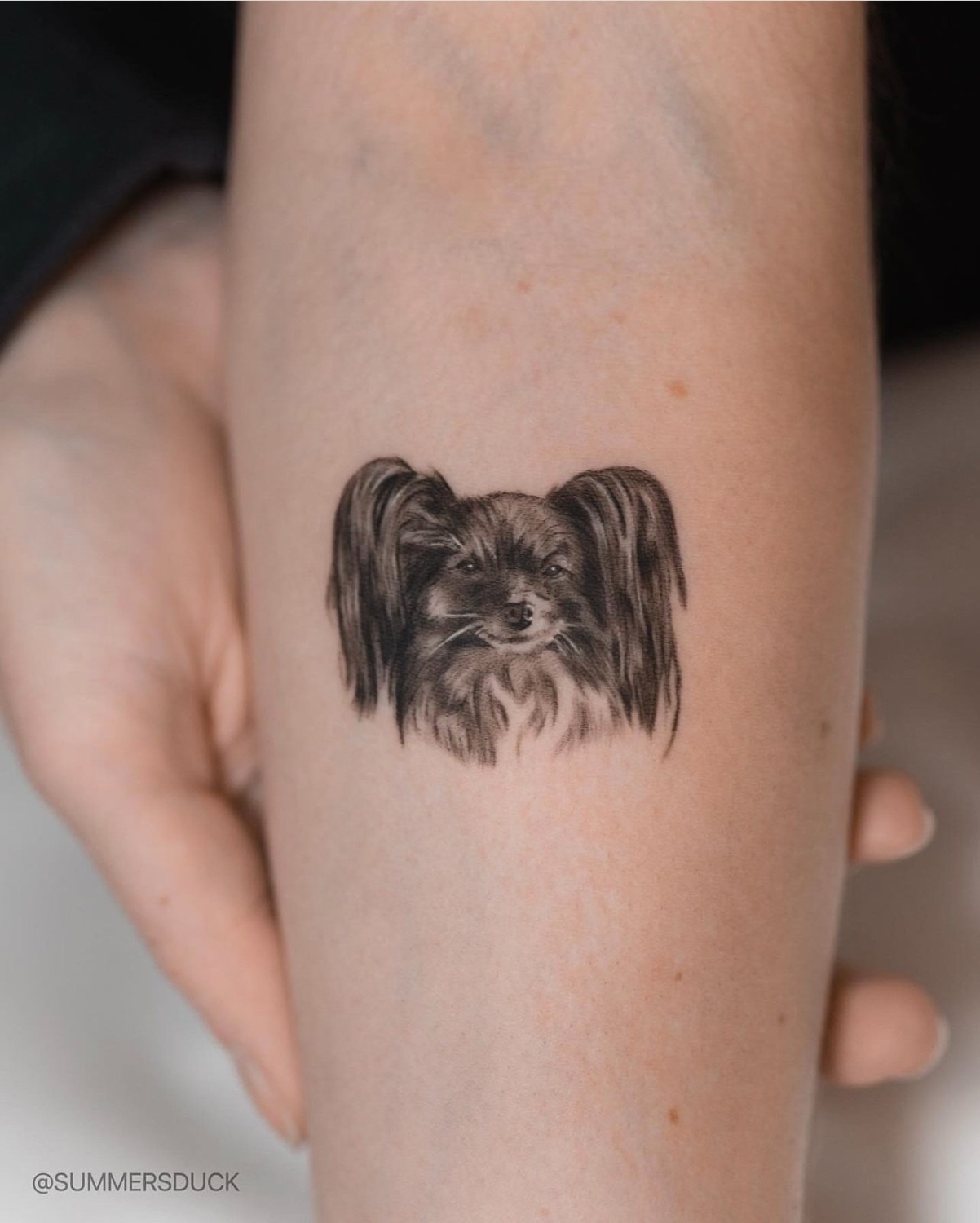 Do you participate in tattoo conventions? Share your experience.
- Yes, I do. At the Chicago convention, I got first place for a «Small Black&Gray» tattoo done on my husband. So, he wears a critically acclaimed tattoo (smiling)!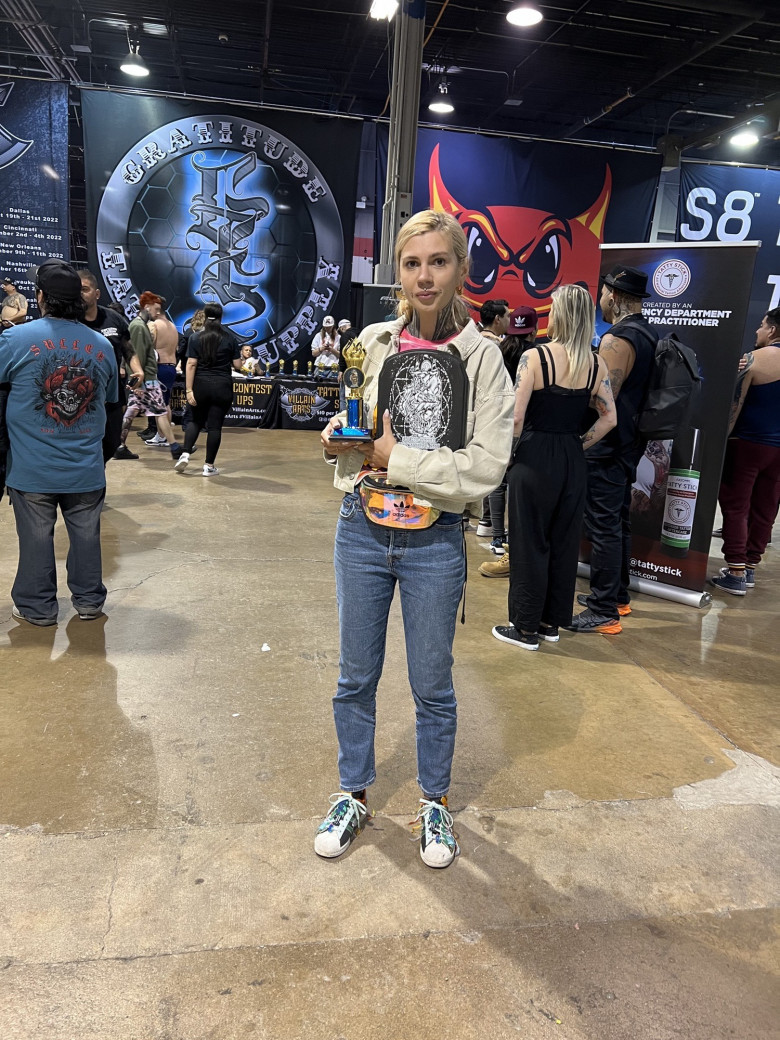 We increasingly see tattoo artists collaborations with brands outside of the tattoo industry. Is there anything similar in your career?
- By the way, yes, I was contacted by a major brand for dogs, the Sharik dog and offered to work together - we did a competition for customers, where the main prize was a job from me. And as a result of this collaboration, I made one of my most unusual works - a portrait composed of two halves of dogs. It was a cool experience, I had a chance to communicate with very interesting people.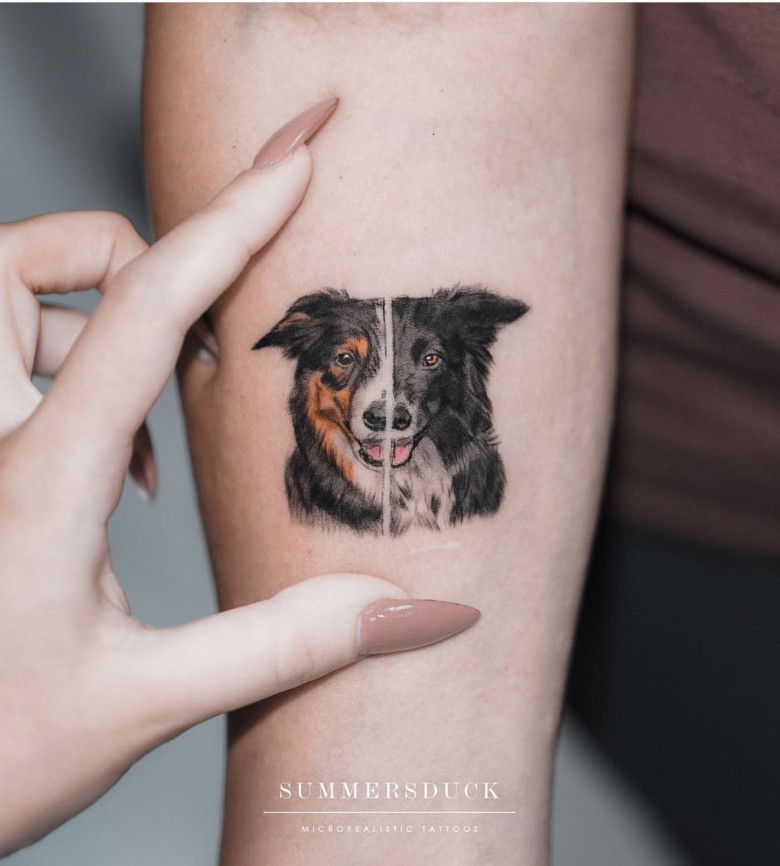 What are your career goals?
- I had the experience as the owner of a tattoo studio in Russia, now I want to open a business in another country and make it just as successful and popular.