Bright floral mood in tattoos by Songe
Tattoo artist Songe
/ Source: @songe.tattoo
In anticipation of spring and warmth, we have prepared an interview with a tattoo artist, whose work really filled by sunlight and gives a positive mood to all connoisseurs of miniature tattoos.
Songe is an adorable young artist from South Korea who specializes in small but colorful tattoos of flowers, berries, butterflies and birds. Her works are feminine and gentle - after all, Songe is inspired by nature, its various forms and juicy shades.
Connoisseurs of miniature botanical tattoos will definitely like it!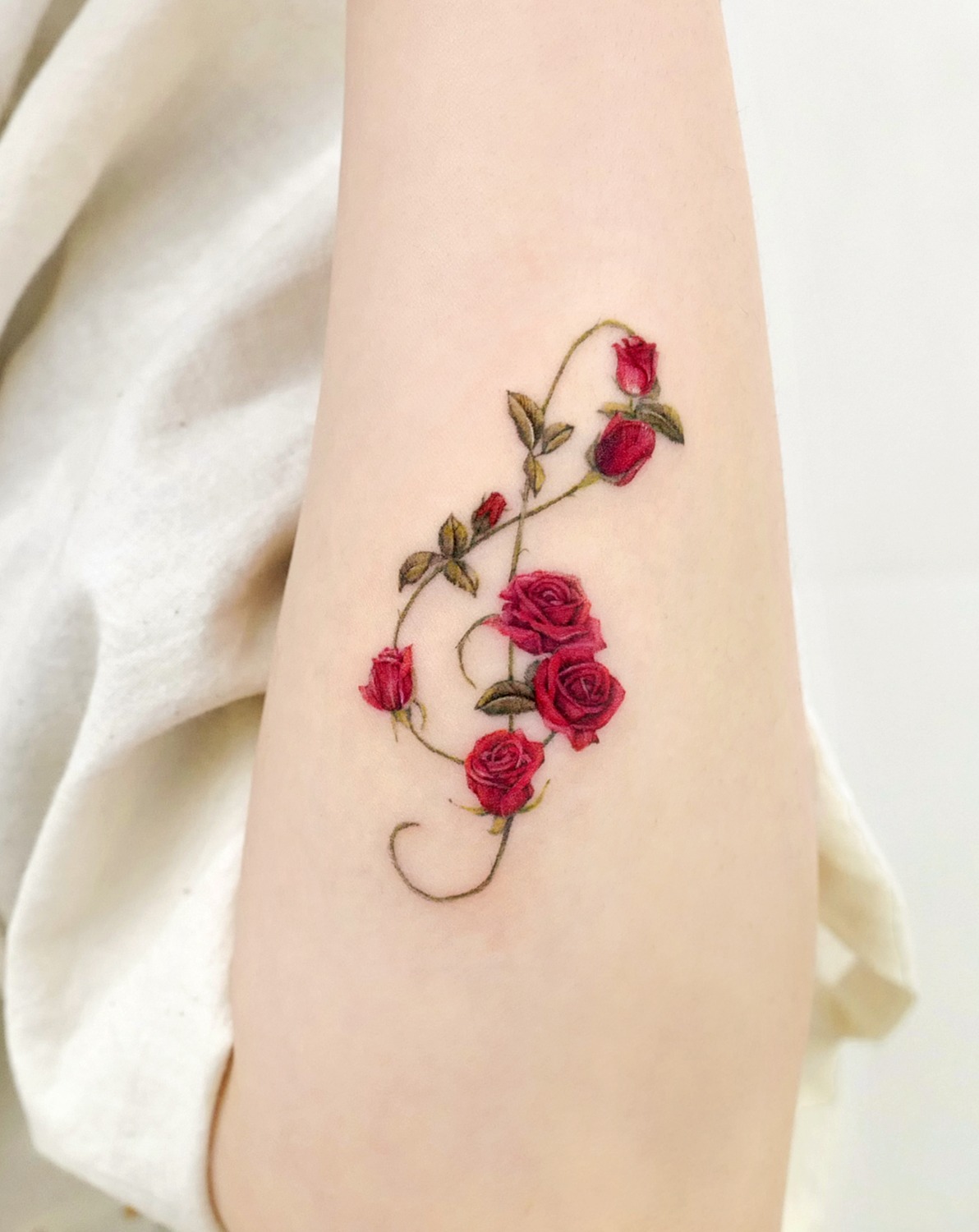 - Let's start from our traditional question: how did it all start for you? How and when did you decide that you will be a tattooer?
- I've always been interested in art since I was young. So, I naturally entered a college of arts.
I expected a lot because it was an art school, but it was different from what I imagined. I've loved drawing my own paintings, and I wanted to draw them, but in school, there was a design frame because of the design, and most of them used computer programs to draw pictures.
Meanwhile, I saw my teacher, Soltattoo, on Instagram, and I was so surprised how he could draw such beautiful, delicate and colorful pictures on skin. So I started learning to tattoo at 22 years old.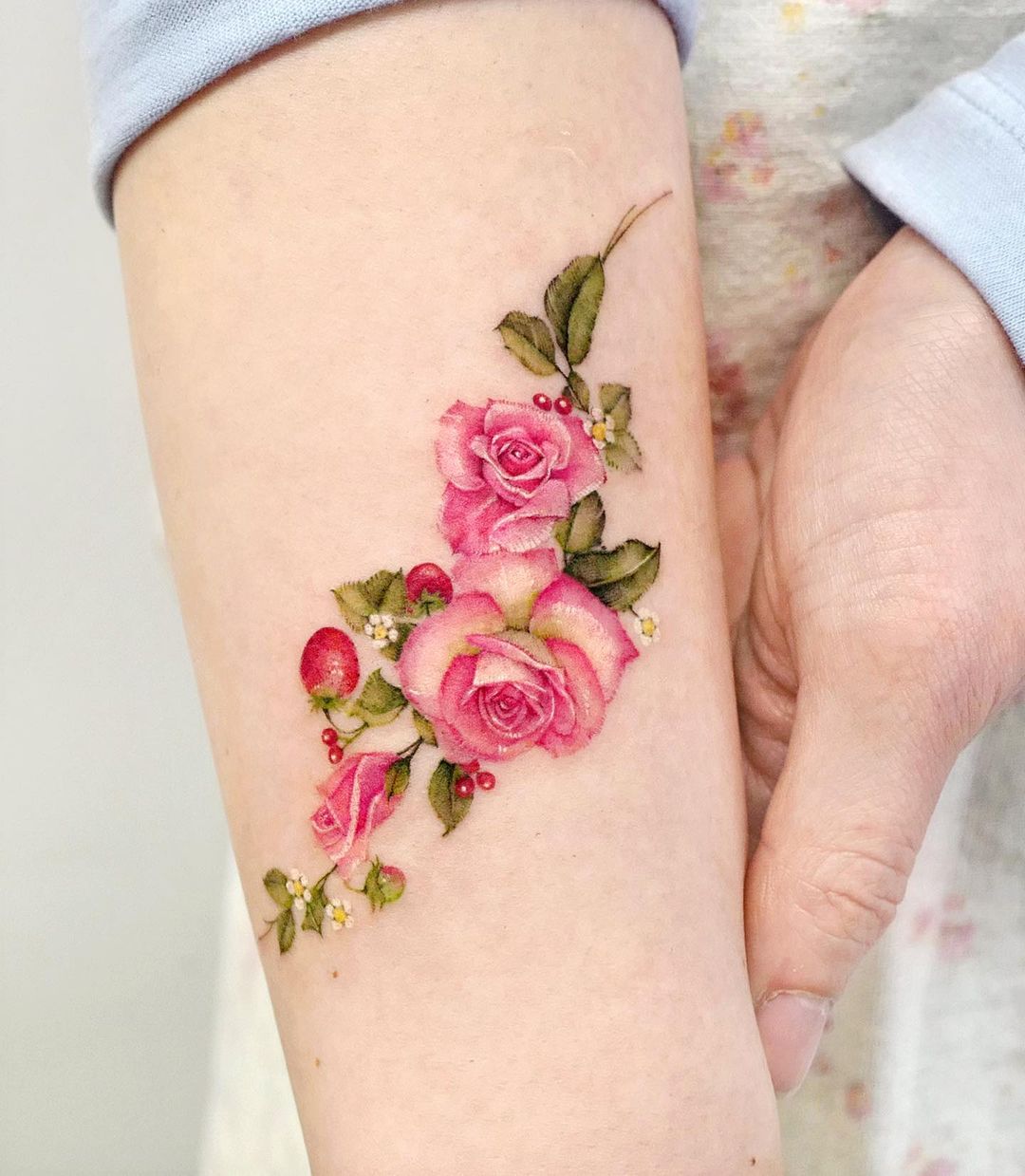 - Did you have an art education or any special tattoo training?
- I've always learned art and drawing since I was young. I took a lesson at the tattoo academy for about 2 months and started getting tattoos.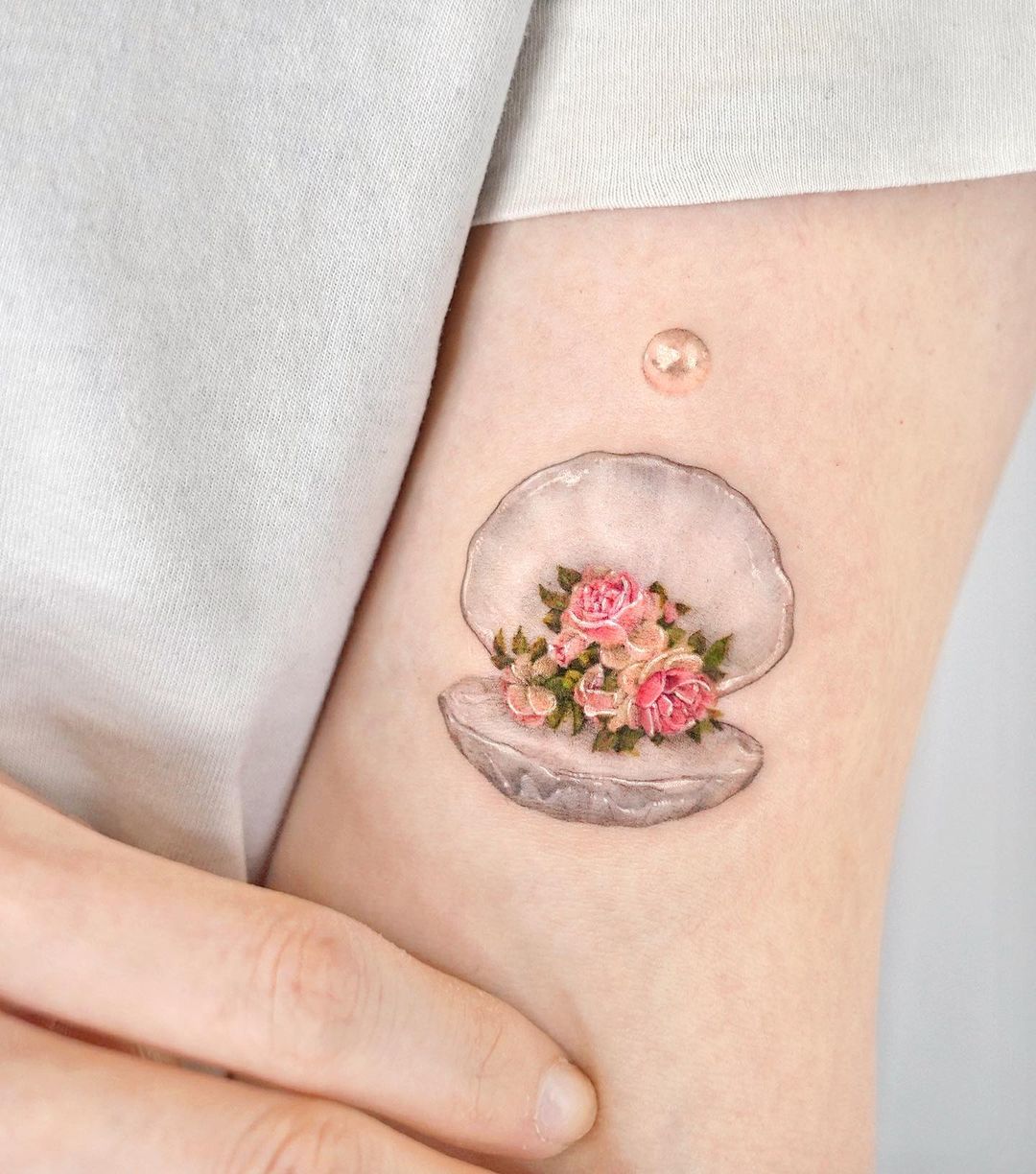 - How would you describe your style? What features of your work would you highlight? Why did you choose this style ?
- I like flowers, so I take a lot of pictures and grow plants. So from the beginning, I always drew natural objects and naturally became a tattooist focusing on natural objects. Also, I think it's important to place it beautifully according to the curve of your body.
I think a lot of people get the style of flowers that's flying around me. I am confident in my skill in composing beautiful flower arrangements.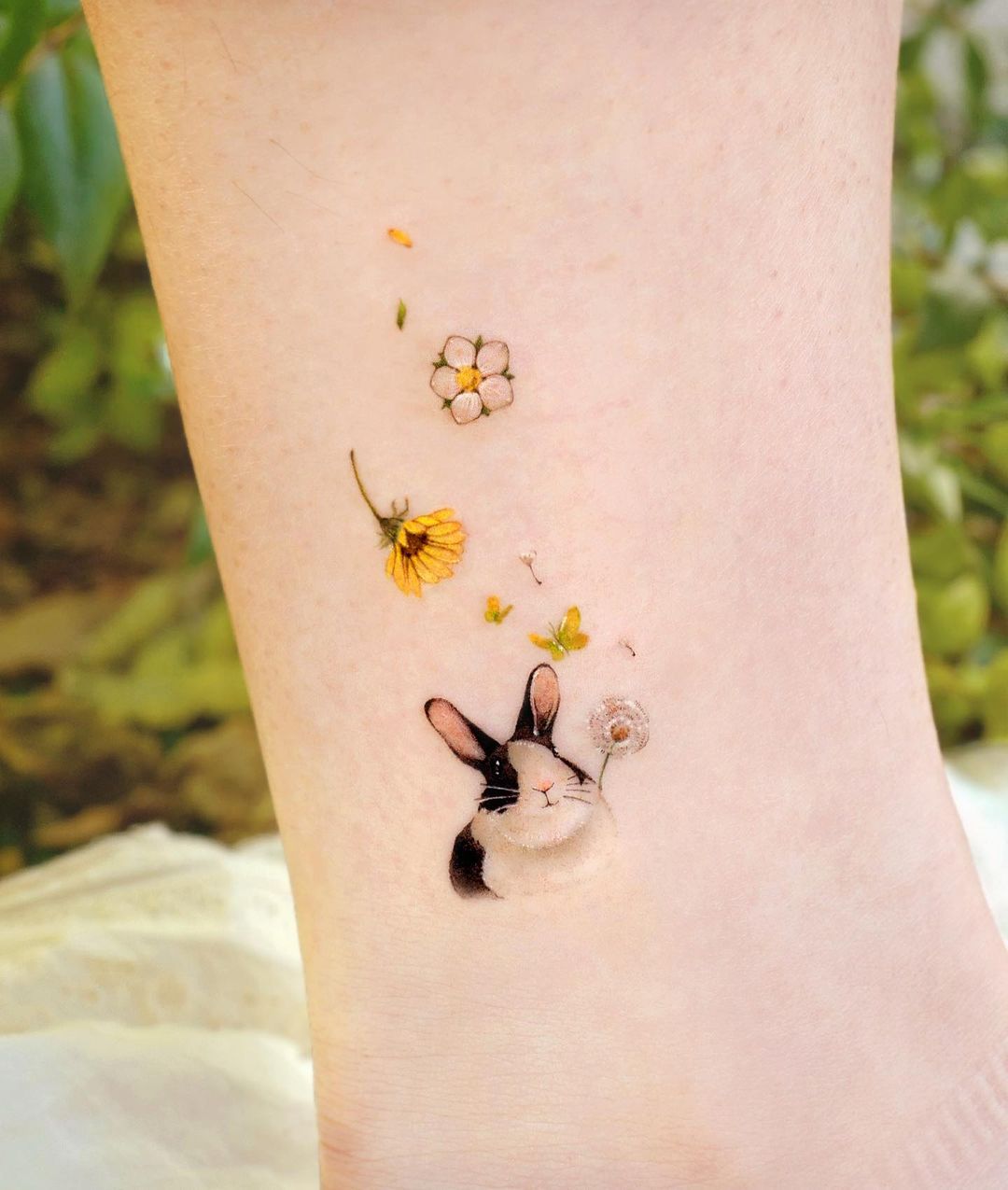 - What skills or traits should an artist have to work in this style?
- If you want to do delicate work well, you need to polish your skills so that you can do delicate work without spreading it with a thin needle.
It's harder to use a thin needle than a thick one.
This is because if you use a thin needle incorrectly, the color fades out easily or smudges easily.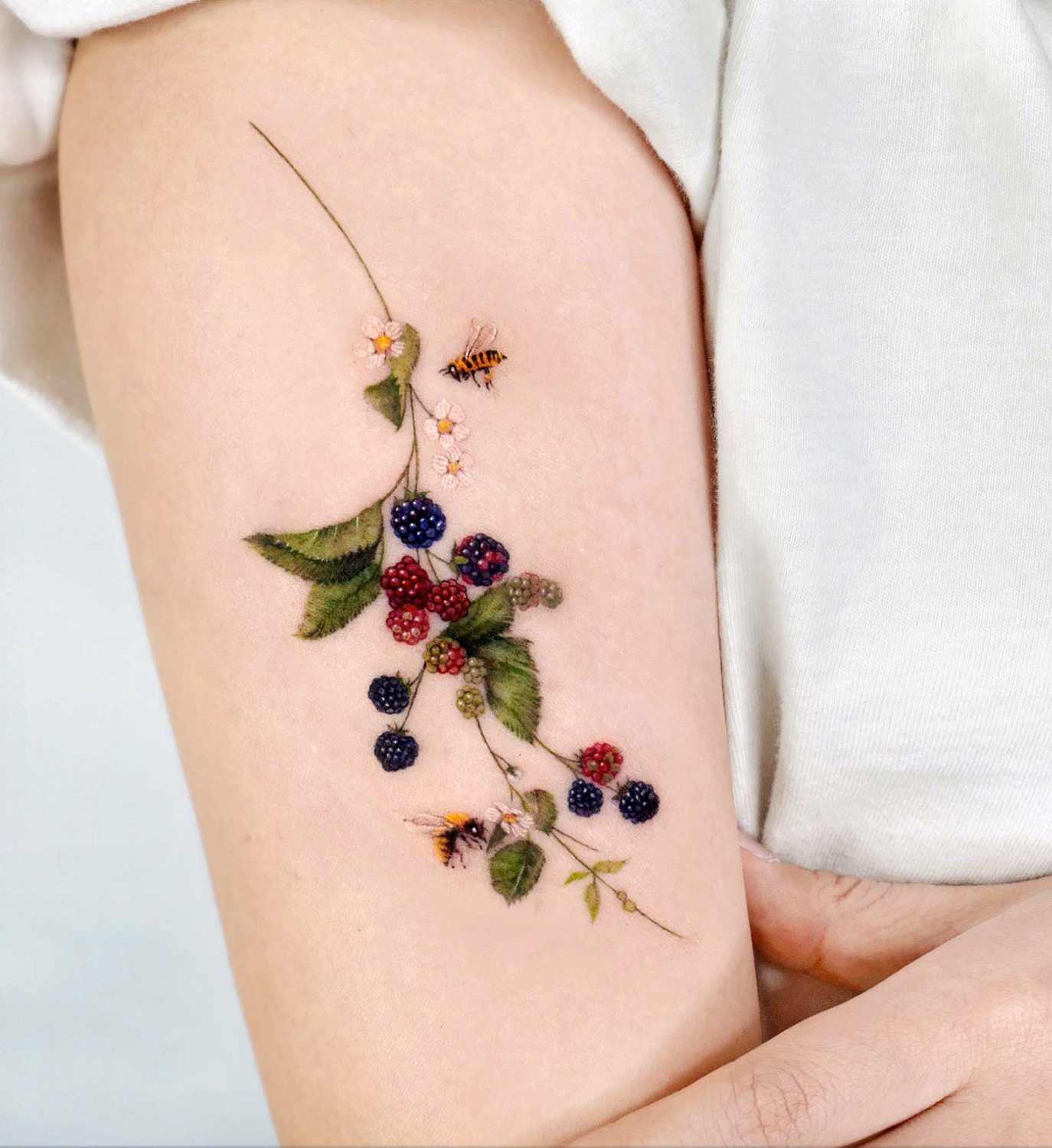 - What possible career did you leave for tattoos?
- Since I was interested in tattoos since I was in college, my first dream was to be a tattooist and I've never thought about another job.
- What is the most attractive thing in the tattoo for you?
- It is a beautiful arrangement scattered around the body, and it is also a point where you can work delicately on vivid and colorful tasks.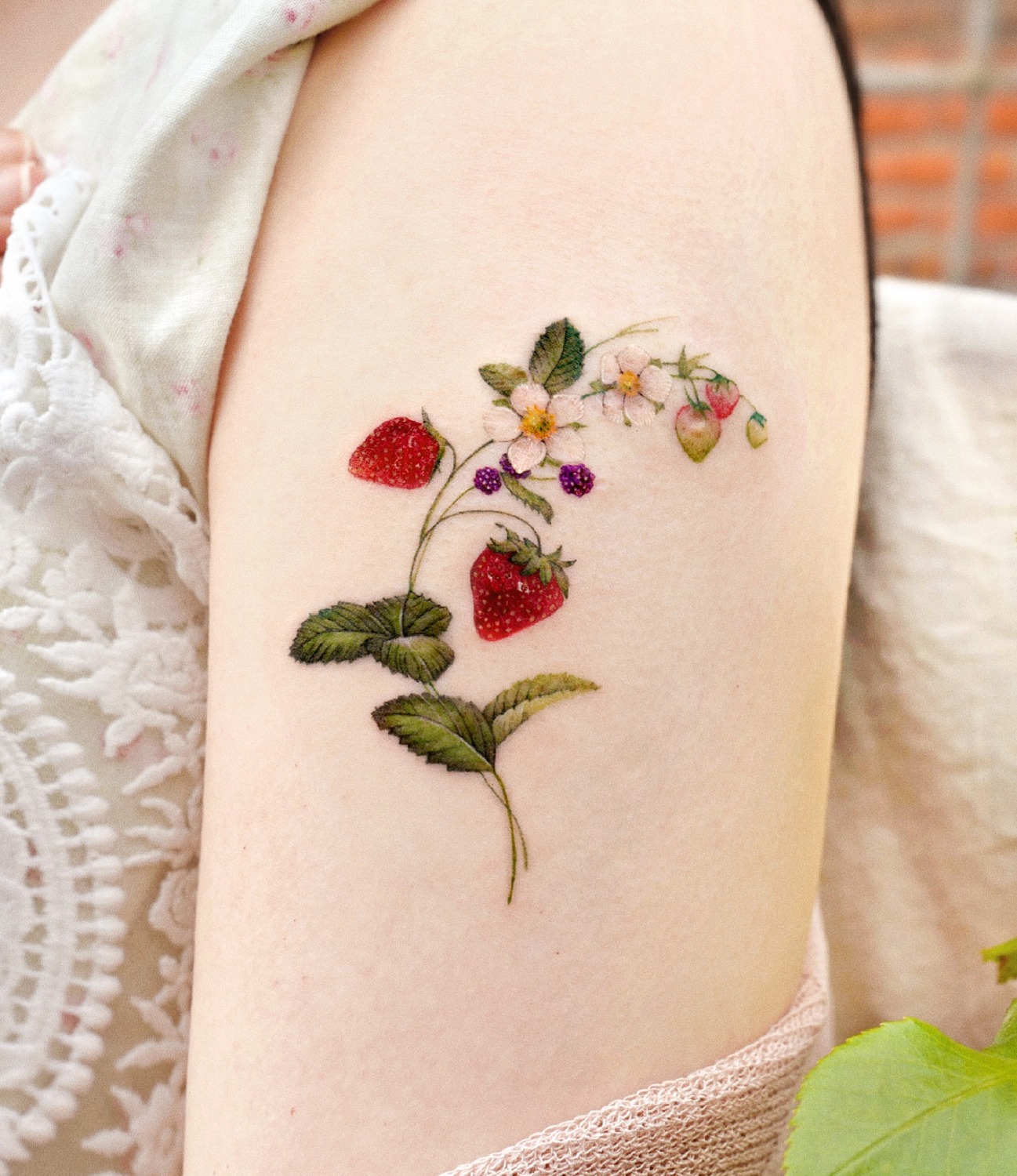 - Where do you get the plots for tattoos? What inspires you as an artist?
- My inspiration comes from nature. I also read a lot of botanical magazines.
- Who are your clients? Is there something in common between them?
- Usually, women in their 20s and 30s. Since the shapes and curves of the human body are so diverse, there can be many arrangements that can advantageously emphasize these curves. Also a lot depends on my point of view.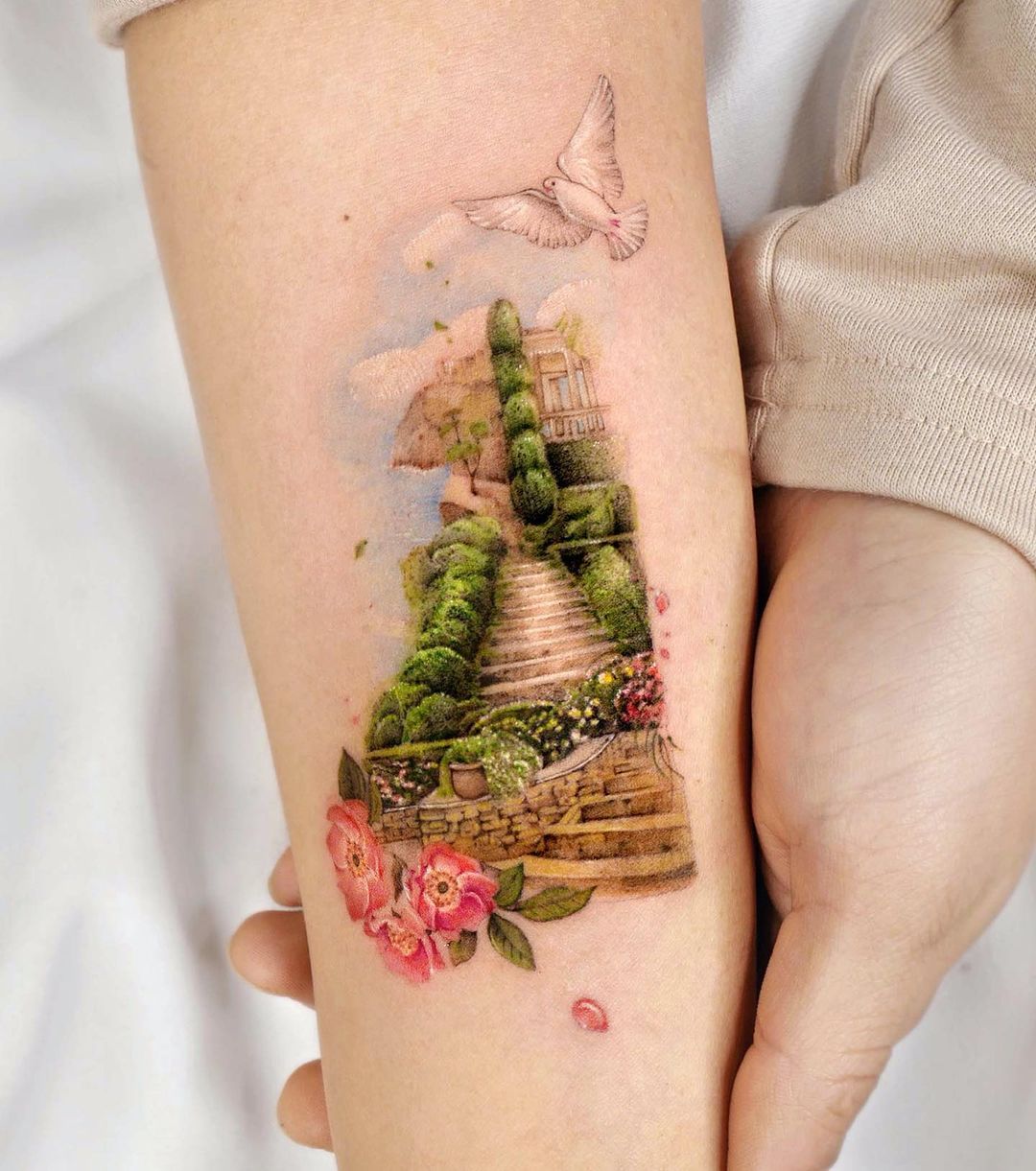 - How can you evaluate your popularity in the tattoo industry? And how do you think it can be measured?
- I get a lot of guest work inquiries from tattoo shops around the world.
Also, I realize it when I get DM messages from many foreigners. I'm so thankful for that.
- Tell us about your experience of participating in conventions and tattoo festivals.
- I don't have it yet, but I'm participating in the tattoo convention in April in Paris.
- Do you prepare any personal activities or exhibitions?
- Yes, the exhibition will be held in May. I'm preparing for an individual tattoo exhibition. There will be more exhibitions coming up.