Dmitry Palkin: first tattoo at 13, drug addiction and a tattoo for Kanye West
10 / 10 / 2022
Alexander Ledovskih
Tattoo artist Dmitriy Palkin
Today we want to share our conversation with a very interesting person and tattoo artist, who went through a very difficult path from the destructive abyss of drug addiction to international recognition in the tattoo industry, from selfish self-destruction to the most open help to people who need support in restoring a full life and self-esteem. With a person who proves by deed that the seemingly impossible becomes possible with diligence and a clear plan!
Meet Dmitriy Palkin.
---
Let's start from our traditional questions: what led you to the tattoo? and what did you do before?
- I was born in the small town of Murmansk, on the Kola Peninsula in Russia. I lived most of my life there. Tattoos have fascinated me since childhood.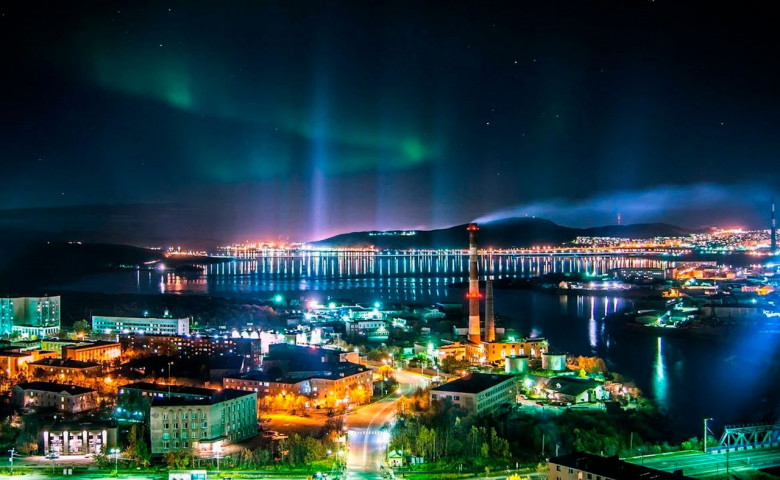 At the age of 13, I designed a homemade tattoo machine and got my first tattoo. It was a hieroglyph that I saw on the pillowcase of my pillow. It was terrible! Then I tried again and again, doing tattoos for classmates, and guys from my district. Guys, sorry! But when the moment when I needed to choose a profession came, I hesitated for a long time, because the city was very small and the tattoo was not very popular and developed... and my parents insisted on the education of an economist. Which, by the way, I don't regret. Because at the university I got great skills in sales and marketing, which helps me in my work to this day.
Having moved to live in the wonderful city of St. Petersburg, I decided to return to my dream - to become a professional tattoo artist.
I worked very hard! Moreover, I devoted time not only to improving the quality of the tattoo, but also to the quality of service and the formation of a personal brand.
And I started to get it! I started growing exponentially. And my growth continues to this day.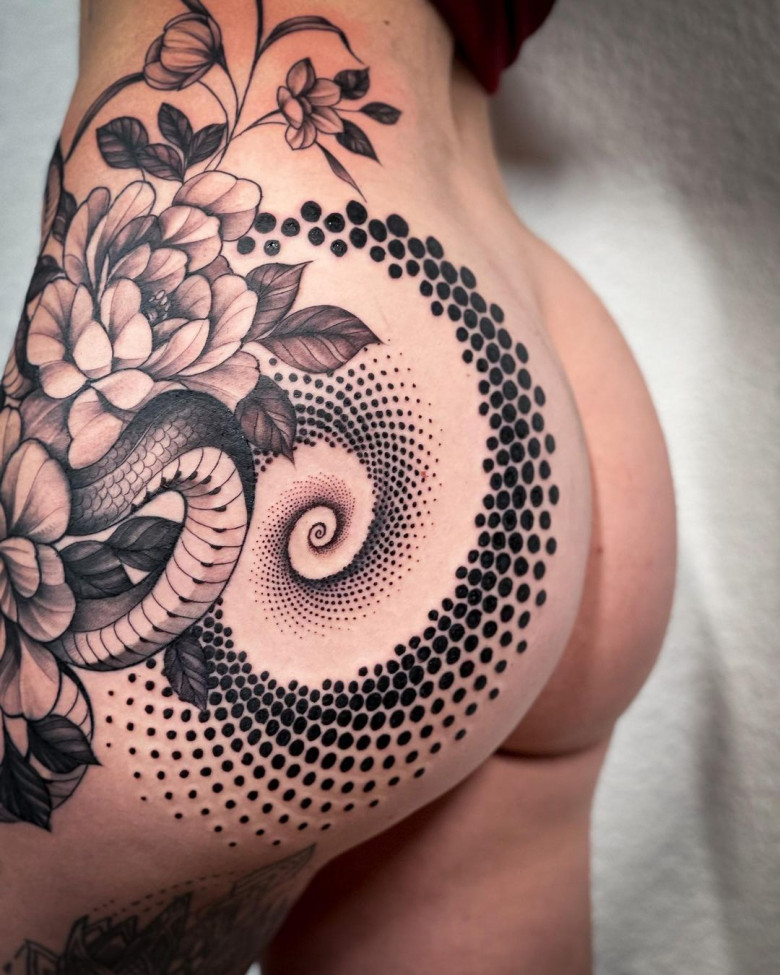 What does the word "tattoo" mean to you?
- For me, a tattoo is something fundamental, it is something that remains with a person for their whole life. When I was young, I used to draw graffiti all the time. And sometimes I was faced with the fact that my work, on which I worked for a week, was painted over. And I felt very strong anger and resentment, because so much effort was left for nothing.
With a tattoo, it's different. It stays with a person for their whole life. And for me it is very valuable that clients choose me and trust me.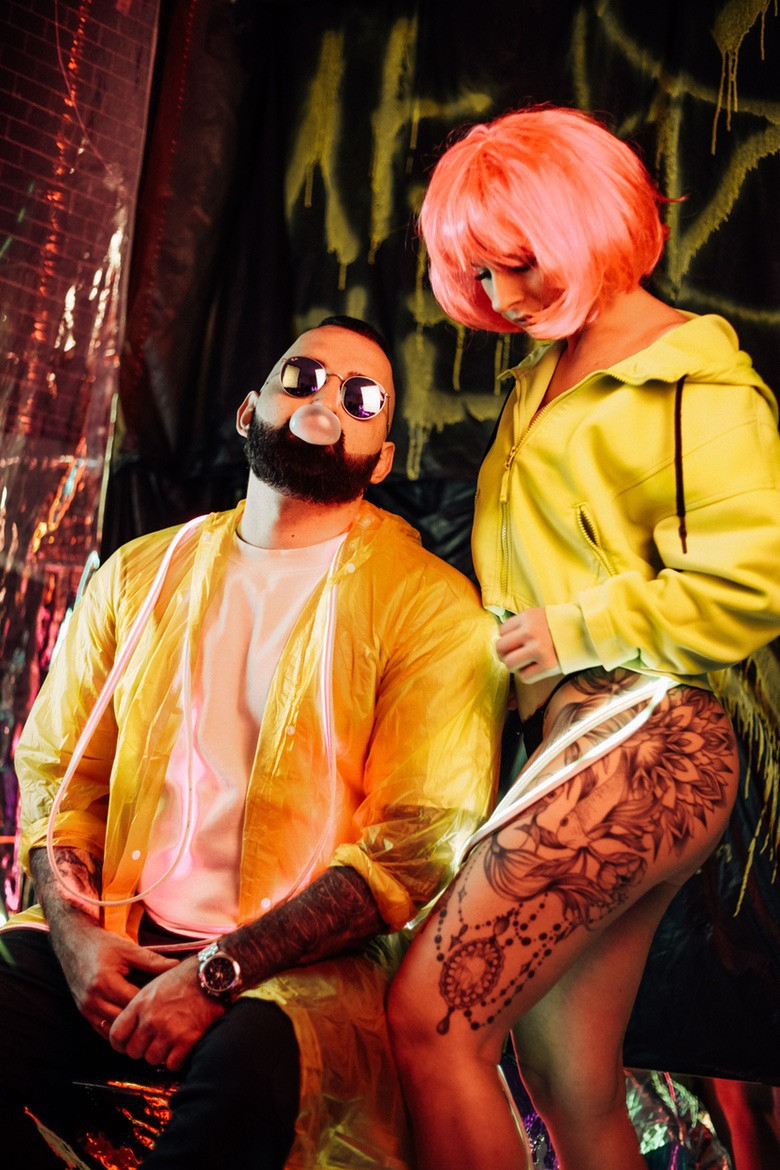 Is a tattoo artist a job or creativity, or something else?
- Great question!
For me, tattooing is a craft that can be mastered by working hard and honing your skills every day. Of course, there is a place for creativity in it, for example, creating a sketch or creating content for social media. But to a greater extent, a tattoo artist is a job that requires great self-discipline, great dedication and love for your work.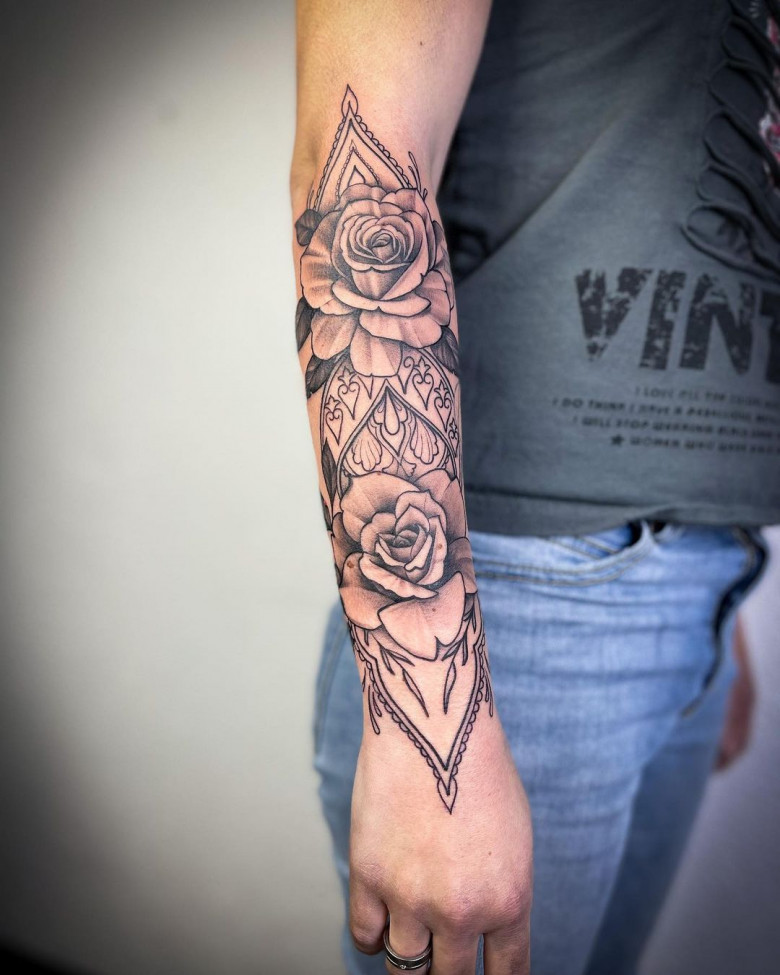 What goals do you set for yourself?
- By the way! I love setting goals! And with great pleasure I achieve them.
At the beginning of my journey, there was a goal to open a large studio, and I achieved it in 2 years.
Then there was a goal to work abroad, then earn the first million in a month. Thanks to my ambitions, diligence and sociability, I succeeded.
Now my goal is to become a star tattoo artist and tattoo Kanye West. And I'm on my way to my goal!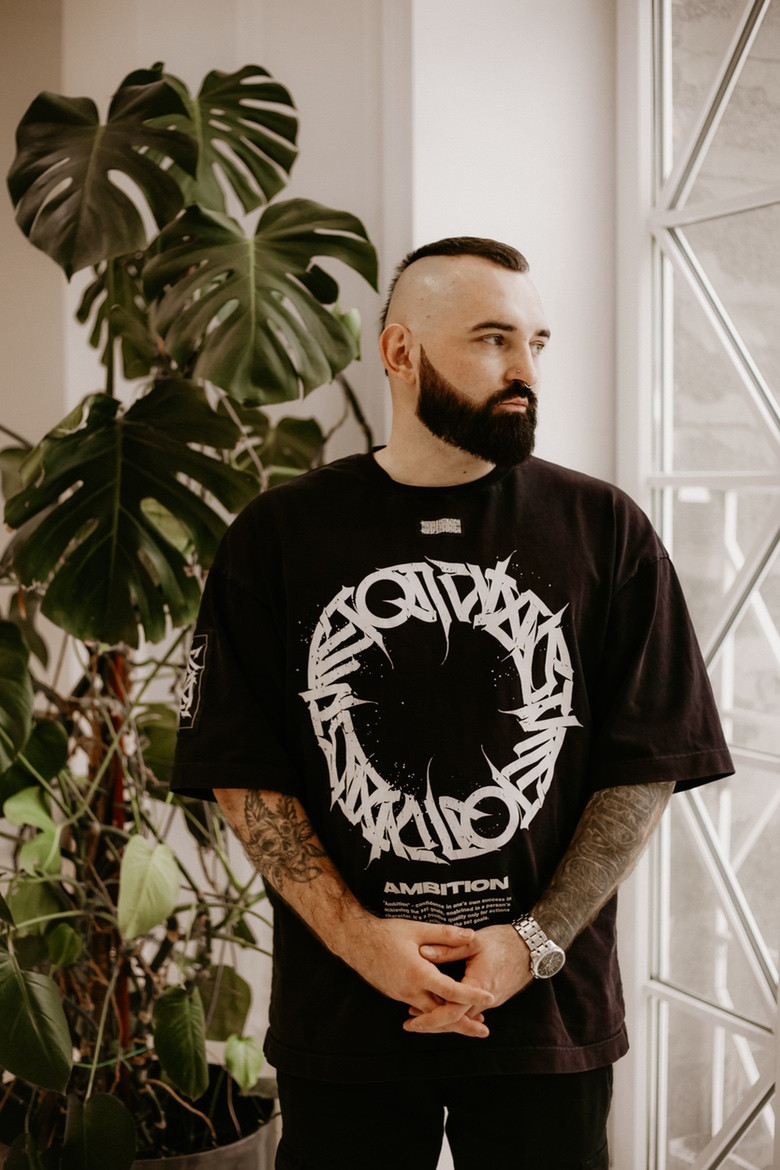 Who or what are you inspired by?
- Of course, I am inspired by tattoo artists who are cooler than me! I really like the work of Dima Troshin, Sasha Tattooing, Nissaco, Fredao Oliveira. I like to look at their work, and try to understand their decisions in the work and learn something for myself. I am also inspired by contemporary art, American cars, and travel.
You have amazing tattoos at the junction of ornamental and what we have long been accustomed to calling graphics. How did you come to this choice of style?
- Thanks, that's good to hear! I've always liked graphics, so crisp and contrasting with bold lines. One day I faced the difficult task of combining several tattoos into one sleeve. And the ornamental became the ideal solution. I liked the result! So I began to include ornamentation into my graphic works.
What features of your work could you highlight on your own?
- Probably, the peculiarity and value of my work is that I am always doing perfect lines (laughs). But seriously, I professionally cover complex scars that other tattooists do not undertake. It is vital for many people to hide their scars, so people come to me from all over Russia just for cover-up tattoos. I do it carefully and qualitatively.
Do you have any favorite tattoo projects?
- Yes, my favorite projects are cover-ups. The photo shows women who had diseases in childhood that caused a skin defect, and they lived with this problem for a long time. There are also women with burns and emergency operations, after which they were left with scars.
These are my favorite projects, because after working with these clients, their eyes were full of tears and happiness, because their life has changed for the better since that day. And I helped them with this.
Tell us about your most unusual tattoo experience.
- I have something to tell! When I got the wireless machine, I was so impressed with it that I wondered why not get a tattoo outside the studio!
This idea captured me so much that I immediately gathered a team and made a tattoo in a pine summer forest! Then there was a tattoo on the roof of an old house in the center of St. Petersburg, and then at the edge of the world in Teriberka on the shores of the Arctic Ocean. And this list will grow. Usually, when I tell this, the question of sterility of the process immediately arises. To which I reply that I follow all possible rules. Plus, this performance is not commercial.
Why do people come to you? Tell me about your clients.
- When I was a teenager, I came to a session with a tattoo artist, it was an underground place that had a very unfriendly atmosphere, where I felt most uncomfortable. The tattooist was silent for the whole session, I was ashamed to ask questions that worried me, I did not return there anymore. And then an amazing insight came to me! I realized that people come to a tattoo studio not only for high-quality tattoos!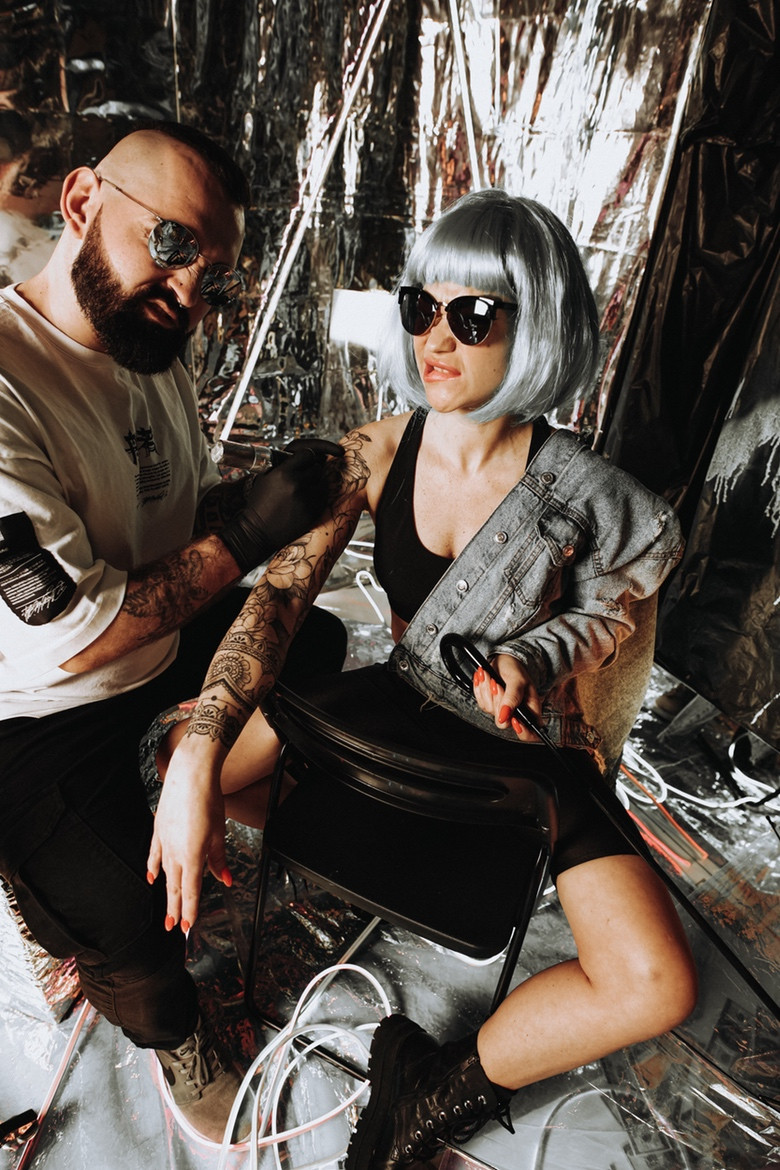 Back to the question, who are my clients? My clients are people who are not looking for "cheaper" tattoos, they understand the style, comfort and good service are important for them, they most often want a pleasant conversation. By the way, many of my regular clients have already become my friends!
Do you travel often now? Do you have any favorite countries?
- I can't imagine my life without traveling! This year I visited Venice for the first time. Amazing place!
But since I work a lot, unfortunately I travel less than I would like. In each country I like something different. In Germany freedom of thought and self-expression, in the United Arab Emirates - luxury and security, in America I'm attracted by the spaciousness and variety of locations. By the way, I love Russia too!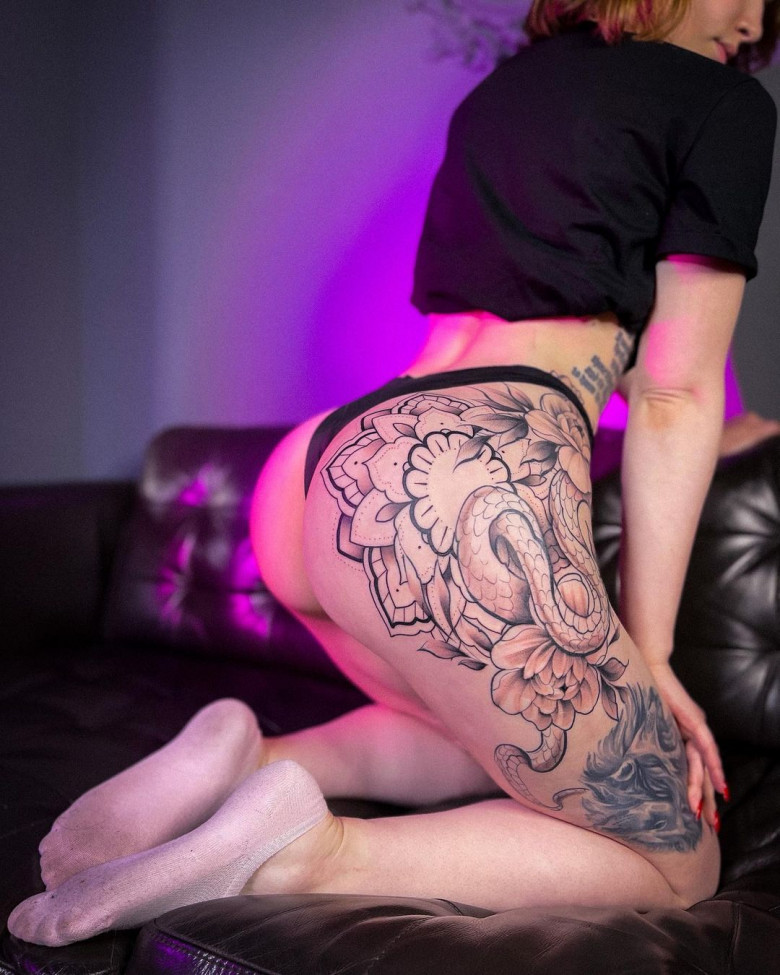 We have seen you many times among the participants of conventions abroad. Tell me about your experience.
- Once, I was invited to work in a studio in Berlin, which went to different conventions every weekend. And I began to go to conventions with them! It was a great experience. At conventions, I could work for 10 hours and not get tired. I was energized by loud music, meeting people and the atmosphere around me.
How many awards do you have from tattoo events?
- I definitely have about 10 awards. Basically it's graphics and blackwork.
Why do you think it is important for a modern tattooist to attend such events? And what did it give you?
- For me, this is an opportunity to upgrade myself as a professional. Because at the convention you can approach the tattooists whose work you like and try to make friends and watch their technique. Plus, now there are many lectures and master classes at Russian conventions, which are mandatory for all tattooists to attend in my opinion.
Almost all tattoo artists want to join Pro Team of well-known brands. You are a member of the Emalla Pro Team. Tell us how you got into it, why is it so desirable among tattooists and what does it give an artist?
- A friend-tattooist texted me that Emalla is recruiting a Pro Team, and that I can write to them. They had a requirement of 20k followers on Instagram, and more than 6 years of experience in tattooing. I was 5 years old at the time. And at the first time they told me - no!
But I didn't give up. And they had to look at me one more time. I explained that I have a large audience on Instagram and TikTok, and that we can be useful to each other. And in the end they took me! In addition to free consumables, being a member of the Pro Team is recognition among other tattooists! And it also increases clients loyalty, they trust you more.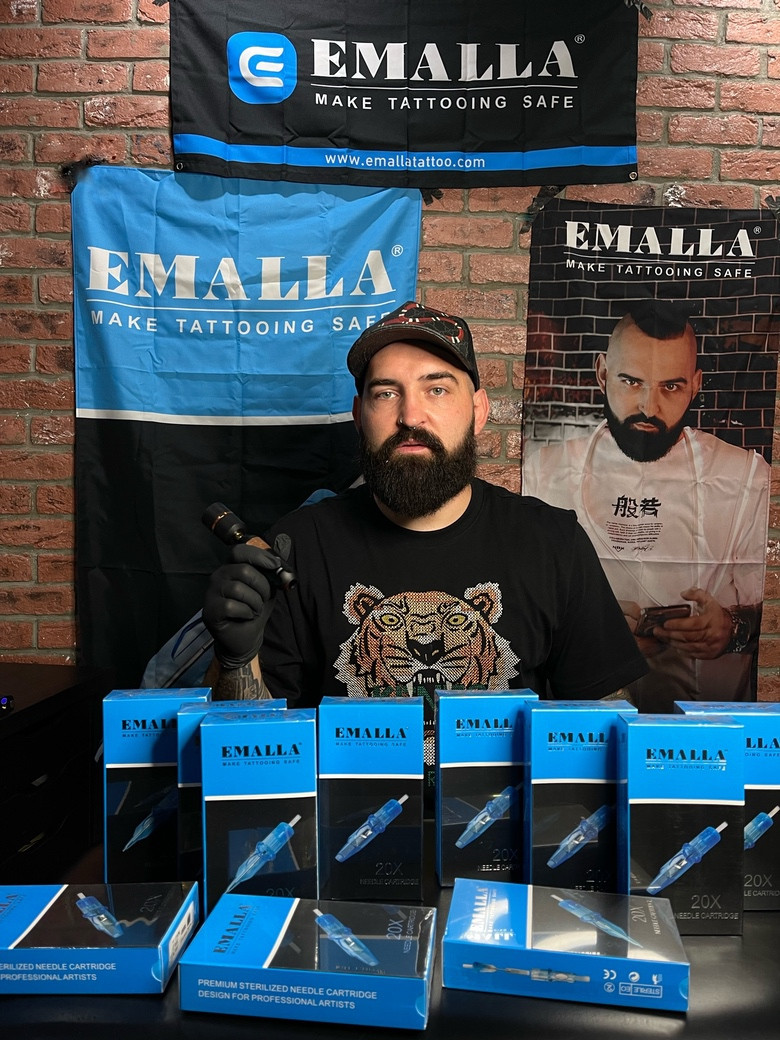 You have a very uncovered Instagram in which you are not afraid to talk about your personal problems as well. How did you decide on this?
- I'm not ashamed of my past. And the path that I have traveled for me and for my family is a reason for pride. And if I can share my experience with subscribers and it will help someone change their life for the better, isn't that cool?
Girls often write to me whose husbands or boyfriends suffer from alcohol and drug addiction, they do not know who to turn to for help. I always answer messages and give contacts of people who helped me.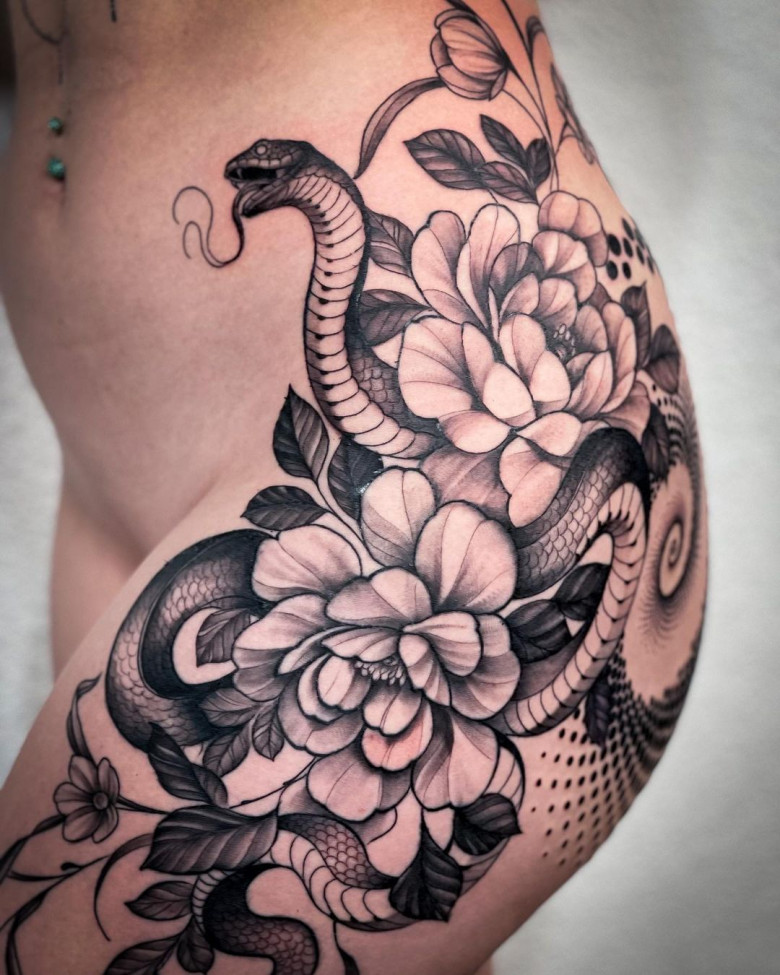 Tell me about your #добрыеделапалкина (Palkin's good deeds). Is this the result of your own healing?
- A few years ago I took a master class with Lena Baski on covering scars. And then something in me turned upside down. I also wanted to help people and make them happier, getting rid of complexes.
I know firsthand about scars and emotional experiences, my wife has big burns on her legs. At first, I covered the scars exclusively on a free basis in order to understand all the nuances and make a portfolio. Now, once a month, I choose from subscribers a person who really needs a free scar cover. And if it is a large project for several sessions, then I do the work with a big discount.
You are very active on social media. media. How do you manage to do everything?
- I do not have time for anything! (laughs)
48 hours in a day wouldn't hurt me! In fact, after I embarked on the path of a sober life, a lot of free time appeared, which I used to spend on nonsense.
Now I spend it on something useful. For example, in the evening, instead of drinking beer with friends, I write a post, make Instagram Reels and think about a script for a new TikTok.
How do you rate your popularity and how can it be measured in your opinion?
- You can measure popularity in the number of subscribers and real coverage. I have 40k followers on Instagram and 218k on TikTok. In the field of tattooing, these are not bad numbers, and most importantly, they are growing.
How do I rate my popularity?
I don't know (laughs), I evaluate it normally, people recognize me on the street, they come up to me, I like such attention. But I want more. For me, fame and recognition is important.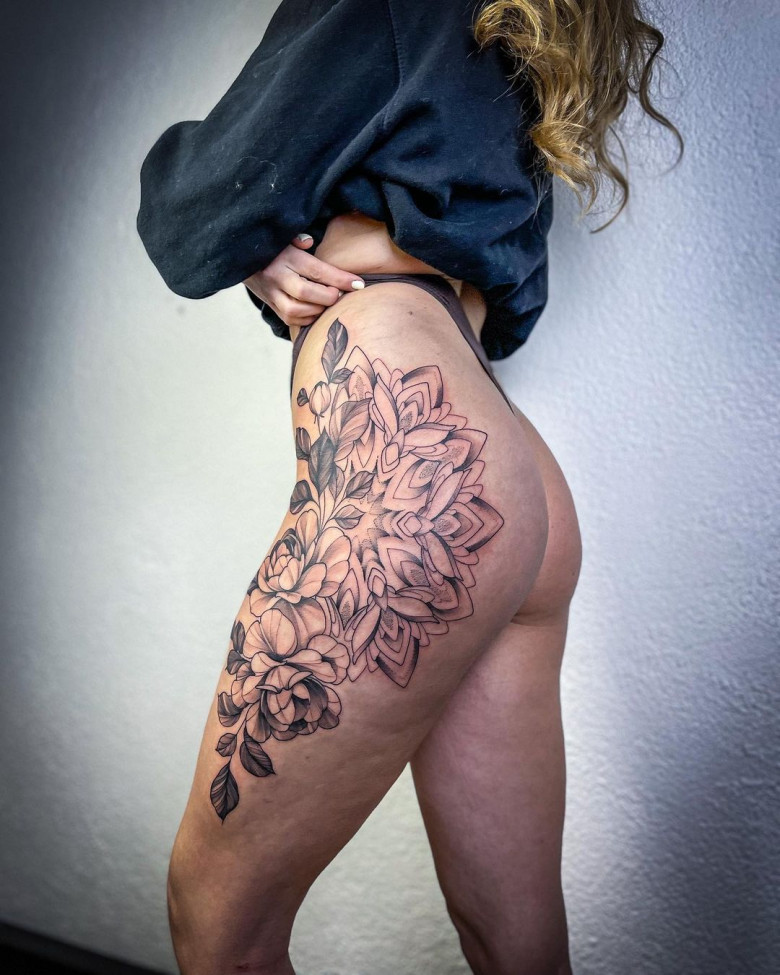 Share your plans for the near future?
- I have a lot of plans! As I said earlier, I have very ambitious goals - to become a celebrity tattoo artist and get a tattoo for Kanye.
This goal is very big! And I broke it into sub-goals. To get started, to become more visible, you need to reach 100k on Instagram, I'm already working on it: I collaborate with bloggers, I buy advertising.
You also need to get a work visa to America. In fact, there are still a lot of plans! Subscribe to my Instagram @palkintattoo, where I talk about my every step. And thank you for such a great conversation, it was nice to chat