Flawless large-scale traditional tattoos by Francesco Ferrera
Tattoo artist Francesco Ferrara
/ Source: @francesco__ferrara_
A young and talented tattoo artist from sunny Rome, Italy, Francesco Ferrera continues the tradition of classic American tattoo, the fashion for which is eternal! Despite the huge variety of modern styles, traditional American tattoo will always be relevant among fans of tattoo art.

The 26-year-old tattoo artist works at The Grim Reaper tattoo studio, and creates large-scale and vibrant works that reflect the entire professionalism of Francesco. We have been following the works of this artist for a long time, and today we want to share his work with you!
- How and when did you decide to become a tattoo artist?
- I started getting tattoos at the age of 19 y.o. I got tattooed for the first time at 16, in a shop in my city, slowly I began to fall in love with tattoos and from there I never stopped!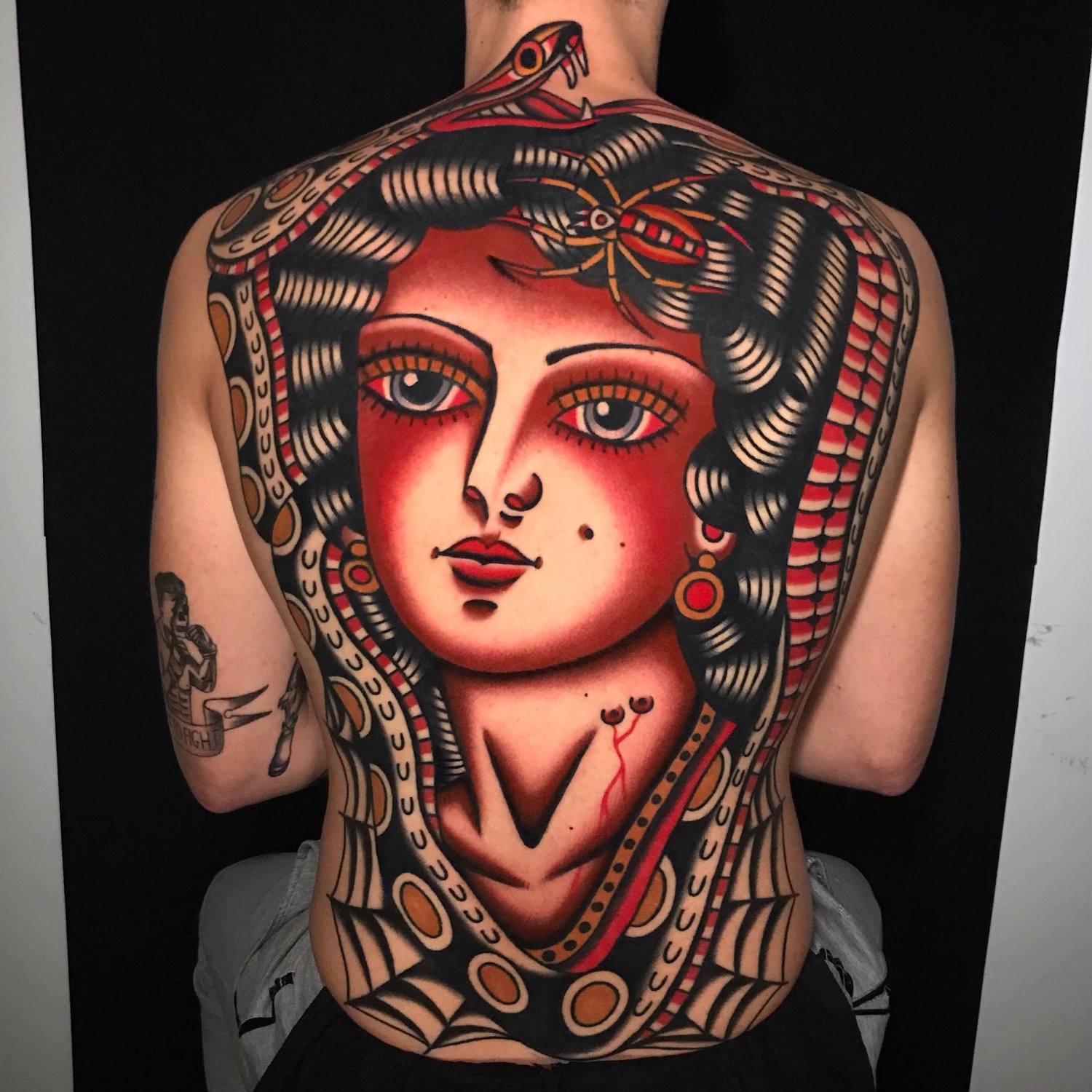 - Do you have any special training for art or tattoo?
- I always drew and did graffiti when I was younger, but never drew something suitable for tattooing. When I decided I wanted to start doing this job, I went to various studios to ask to be an apprentice. At 19 I started my apprenticeship in a shop near Rome, which lasted 1 year, 1 year in which I have never touched a tattoo machine.
- Why did you choose traditional styles? Have you worked in other styles before?
- I've always loved bright and solid tattoos, so my way, I think, was already written!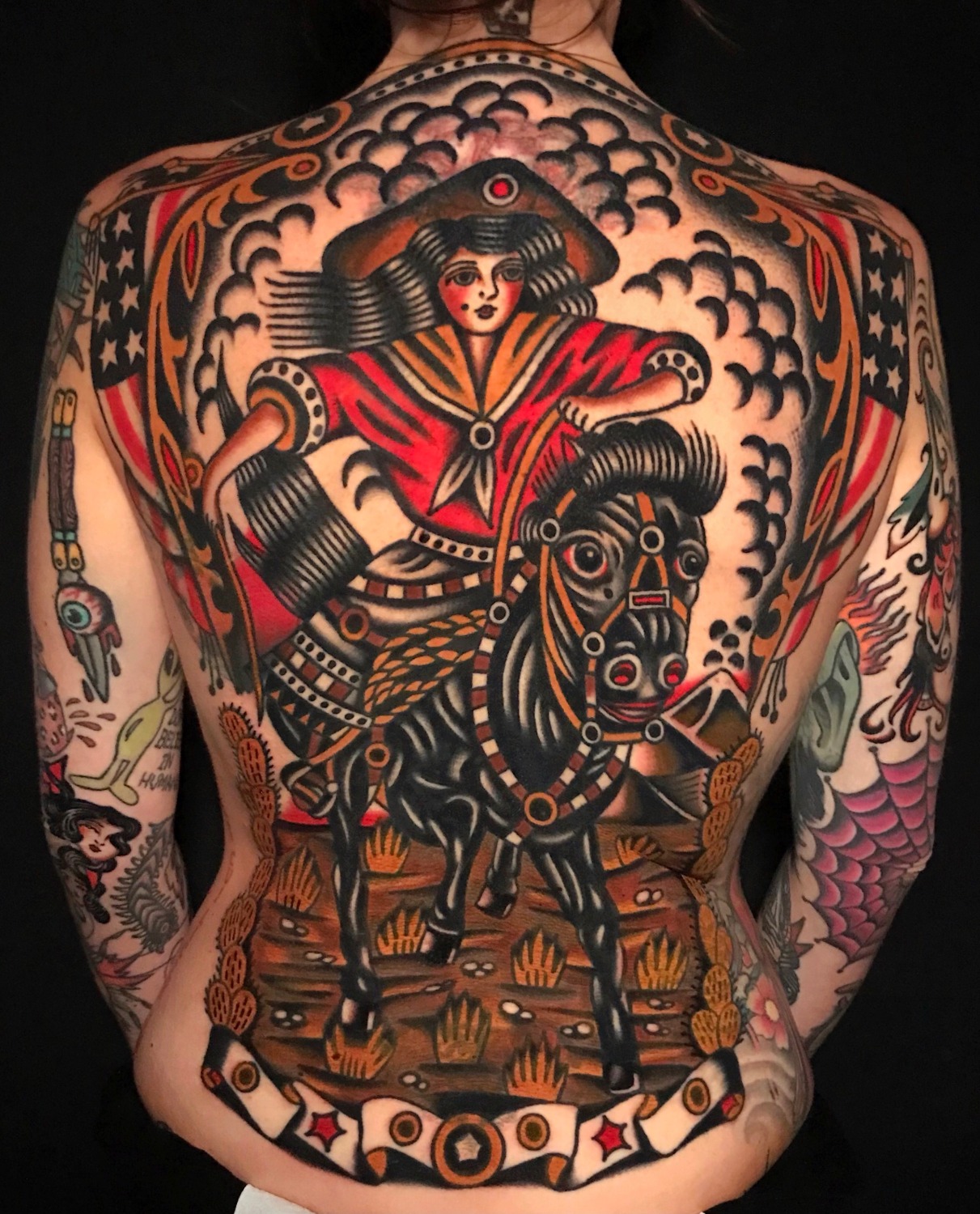 - Are there any characteristics of your work that you would like to highlight?
- I believe that people who want a tattoo from me choose me for the power of my tattoos, for the black I use and how I use it and for my bright colors.
- Do you have a favorite project?
- They are certainly big projects - back pieces and front pieces. I love making large tattoos, which have a great visual impact and also because I have a lot of freedom of expression on these types of projects.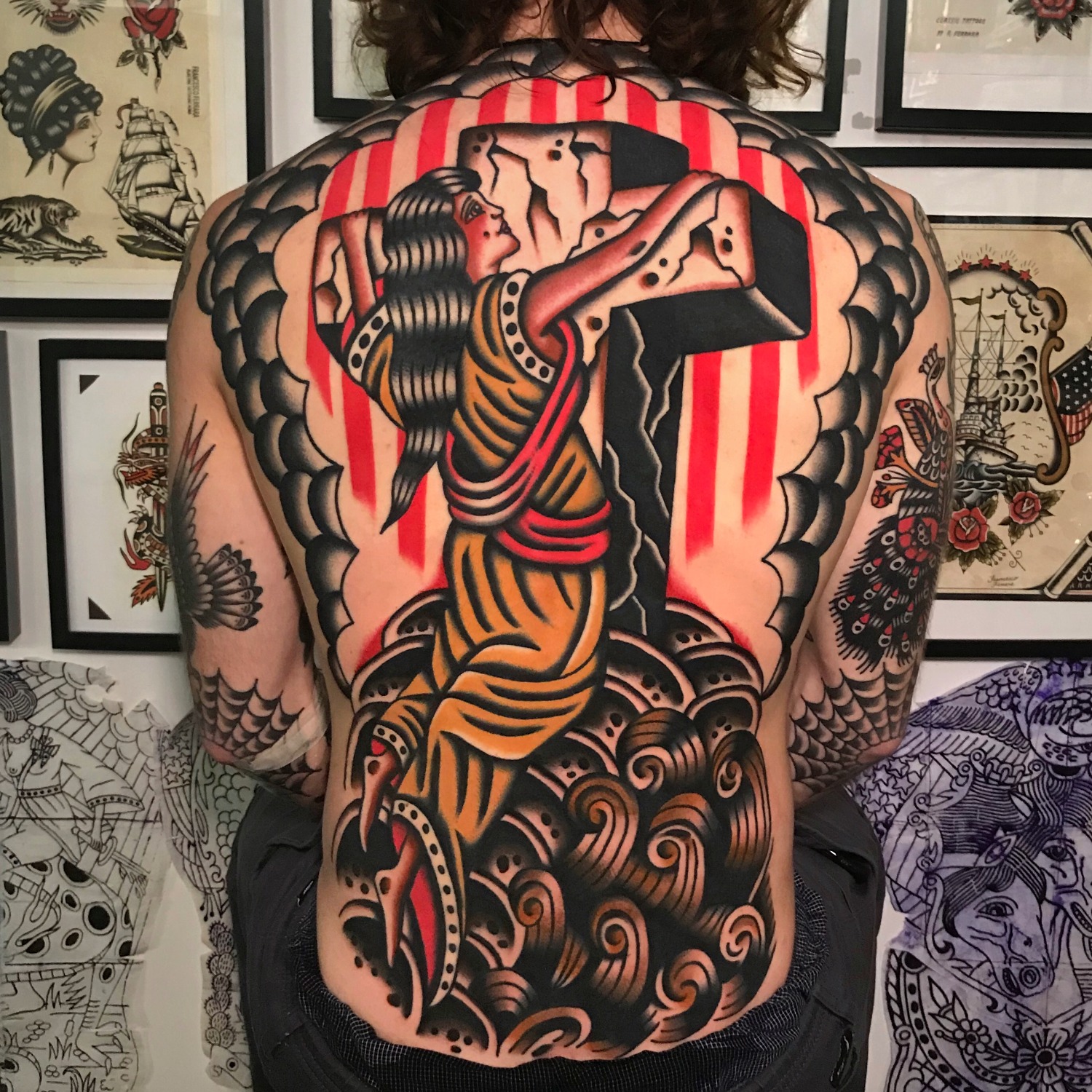 - Tell us a little about the studio you currently work in.
- I work in one of the most historical and important studios in my city, Rome, at The Grim Reaper Tattoo, by Luca Mamone, which needs no introduction, for those who know about tattoos.The shop is located in the heart of Rome, in Via Dei Sabelli 70 in the San Lorenzo area.
It is a fantastic shop, where you constantly breathe tattoo in the air, always stimulating.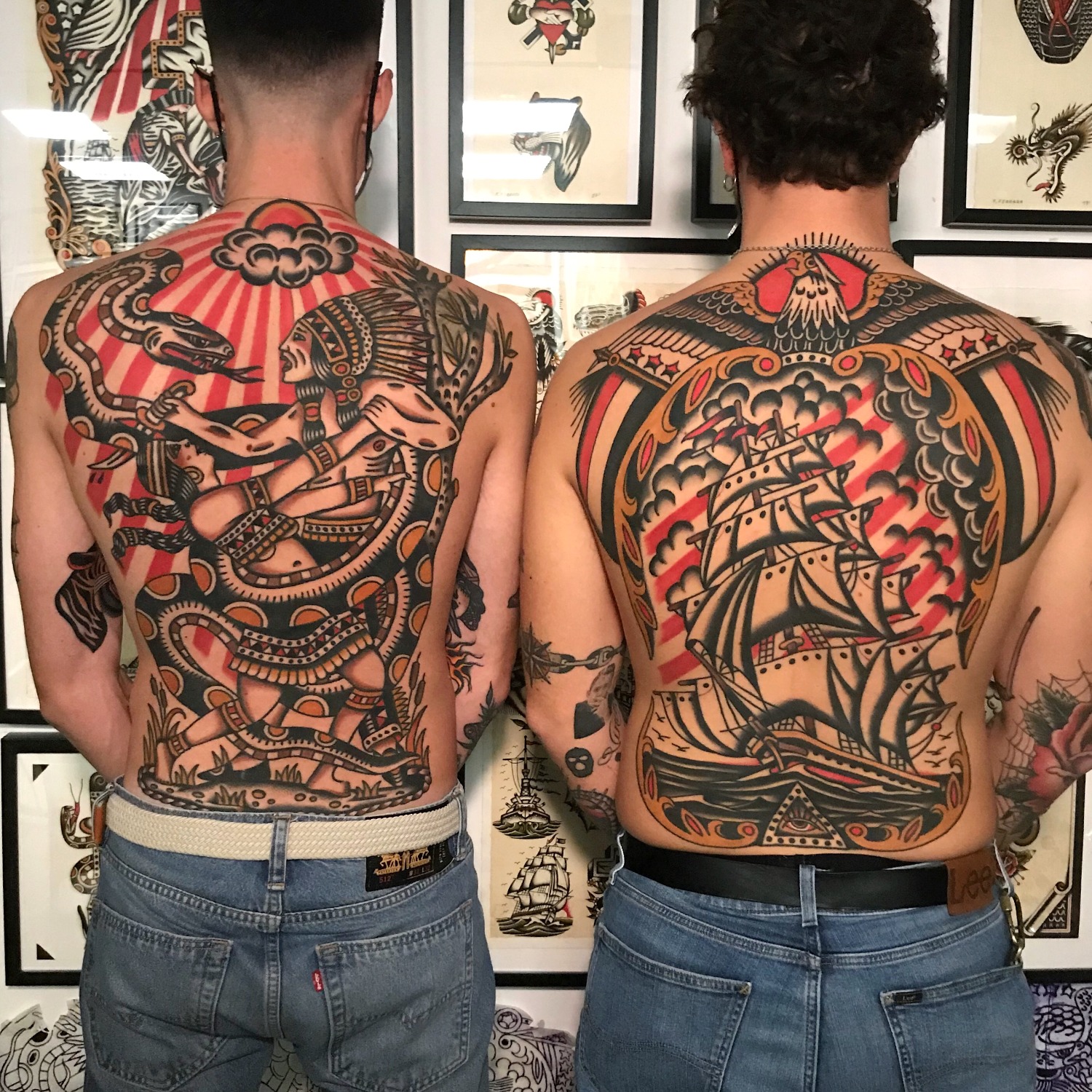 - What is the most attractive thing about tattooing for you?
- For me, freedom.
- Have you participated in tattoo conventions? Where can we see you in the near future?
- Absolutely yes! I will be a guest at Tattoo Jam in Amsterdam in June 2022, Bristol tattoo convention in July,True blue tattoo convention in September, International tattoo expo Rome in October and Catania tattoo convention it also in October.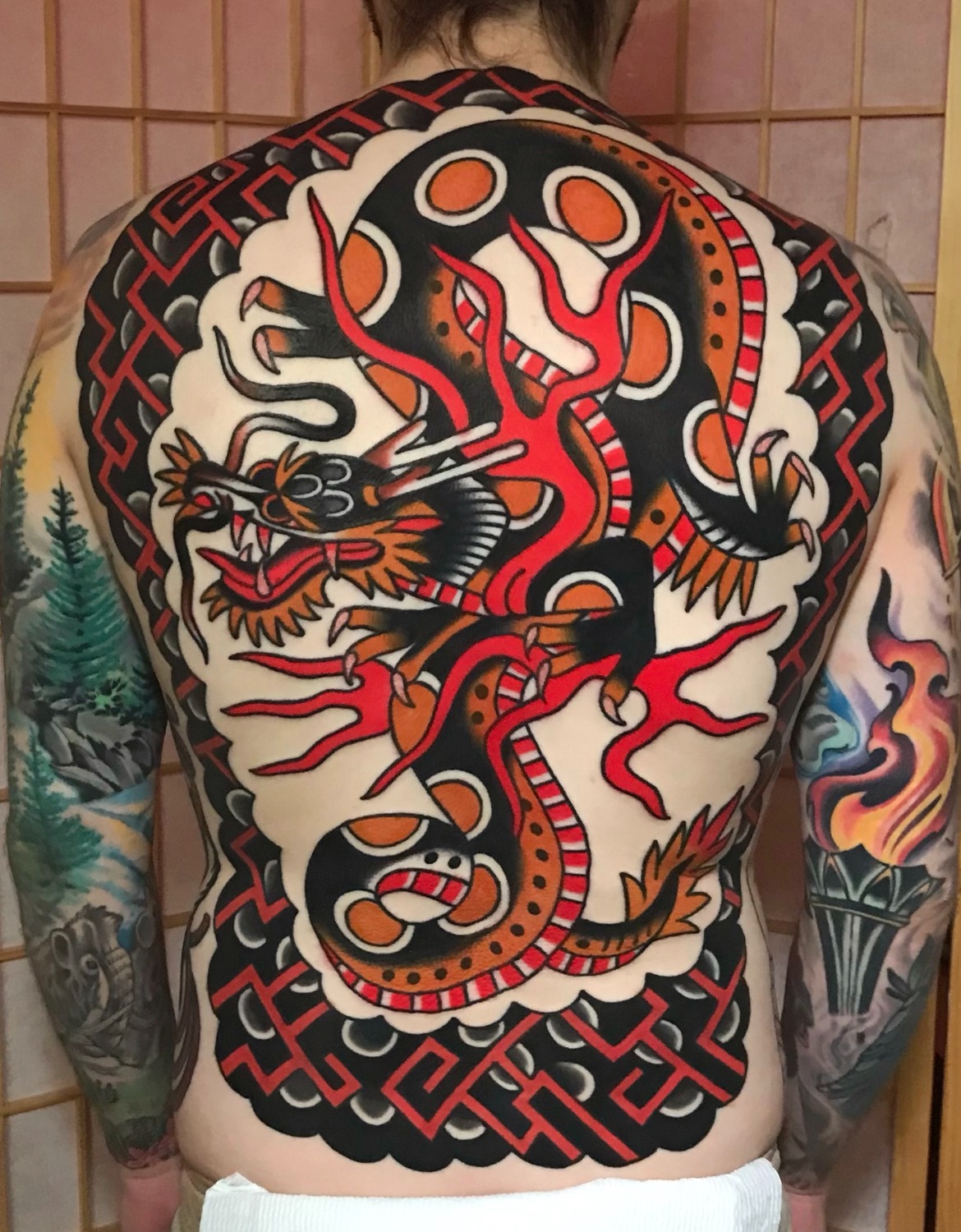 - Do you prepare personal events, activities?
- I love to travel. I am organizing, together with @michealrasetti, a tattoo tour around Europe this winter the "GOODBYE TATTOO TOUR".
From October to December we will visit 12 European cities in a total of 60 days of travel, together with many other Italian and European tattoo artists in some of the best tattoo shops in the industry. Hope to see you there!