Interview. Daria Pirojenko - rich colors of naturalism
Tattoo artist Daria Pirojenko
/ Source: Natalia Stadnikova and Eugene Fedortsov
Darya Pirozhenko - is a talented Russian tattoo artist from Krasnodar. Her works are full of a cheerful and positive mood. We are really fond of what Darya is doing. It applies equally to the visual part and also to the way she keeps to: she always perfects her skills, takes an active part in conventions and collaborations. Darya is a keen traveller and has a very busy schedule that is why we were so glad when we managed to interview her!
Daria, good afternoon! It's always interesting to watch a person's path and development but it's also useful to learn about the way it all began. Thus, I'd like to start with a traditional question: "Daria, who did you want to be when you were a child?"
Daria: Hello! Frankly speaking, I don't even remember. Early in the childhood I wanted to be a teacher I believe, as I looked up to my favourite teacher and wanted to be alike. Then I wanted to be a singer, an actress and all this sort of stuff that children suffer from when they watch TV. Though when I was 11-13 I was watching a programme Miami Ink on Discovery and it stirred up my interest in the tattoo culture.
Very interesting! In one of your interviews you said that you have no art education but you have two economic diplomas. Could you please tell us how you eventually started your career as a tattoo artist? What were your first impressions? Who were your first clients?
Daria: I mixed with a group of guys who had a lot of tattoos and thus my desire to have a tattoo was intense, too. The artist who made my first tattoo then encouraged me to go for it. First, I assisted him and then he gave some tips about how to start my own business. The first client, I mean the one who paid for my work, was my classmate. Then there were people from social networks who were not afraid of a novice tattoo artist and flew like bees to a honeypot as the prices were low. I was afraid of tattooing but if I take up something, I always do my utmost to be satisfied with the result. I'm the harshest critic of myself. Thus, I chose some simple works and tried to do them well.
I think it's the right approach to the matter! Now, besides watercolour, you are working in your own technique that you call "naturalism", but the search of one's own author's style is a complicated experimental path. Which styles did you work in and how did you eventually came to naturalism?
Daria: I can't even say it's a particular style, it just happens this way. I draw and warn my clients that it's not realism, so that there would be no surprise later. As a matter of fact, the question of the style is very complicated. I still search my way and I think I always will. I always doubt whether I need to do something else, something more recognizable and original. When I was just starting, I would do anything – it's not easy to find your own style. What I realized straight away was that I don't like black-and-white tattoos – they are too boring for me. I dreamt of doing something cartoon-like but as I understood that without an art education I couldn't even draw a simple figure – I was unable to create my own heroes. Speaking about watercolour, it appeared unexpectedly and I don't even remember the moment it started to prevail in my works. Now I'm moving to something average between realism, naturalism, watercolour, and abstraction. Step by step I started to draw cartoon heroes, just for myself. For example, the squirrel on my brush is my work. Thus, the question of style is very controversial. Of course, it's better to stick to some certain field to perfect your skills, but artists are always in search.
I can see what you mean. Which distinctive features of your works can you single out yourself? What mood do you try to render through your works?
Daria: I think, they're saturation and vividness. I have a rule – tattoos must be very catchy and bright. I'm always surprised when people message me: "Your works are so bright but I'd like something less bright." .But I can't work this way. Sometimes it seems to me that perhaps I'm going too far but I want to see this world in a brighter way.
There is a lot in what you say. Russian tattoo culture now is attracting people from all social classes; the boundaries are being removed thanks to some young talented artists who broaden the usual idea of the tattoo. Could you describe your ideal client? Maybe it's a person of some particular mood or profession?
Daria: As a matter of fact, I have no complaints about my clients. I never deal with small projects and so people who come to me to have a big work done are already uninhibited, they trust me and worry neither about centimetres, nor about the colour. Moreover, people turn to me when they want to get the works the way I do them, thus, an ideal client is a person with an open mind, white skin and a favourite work where one doesn't have to hide his appearance.
In conclusion, can you please share some of your plans for the future with us? You often participate in tattoo-conventions, collaborations. What events are you going to attend? Maybe you are going to present some special project?
Daria: I'm not going to take an active part in Russian conventions. I've already examined them far and wide, met the tattoo mastodons in Russia and, though I didn't expect it, even won a couple of times. That's enough for me now. I'd like to pay more attention to foreign conventions now. The scales are larger there and some new acquaintances won't be extra, too. I dream of attending American events, but it requires some more practice. I also want to organize some projects, I have ideas, but as I work at home not so much, I still can't realize them. I think I will make up for it in winter. I'll spend some time in my warm winter Krasnodar, and then I'll start to implement my plans, and pay more attention to drawing.
Daria, thank you very much for such an interesting conversation! I wish all your plans are carried out. Wish you joy and inspiration!
Daria: Thank you!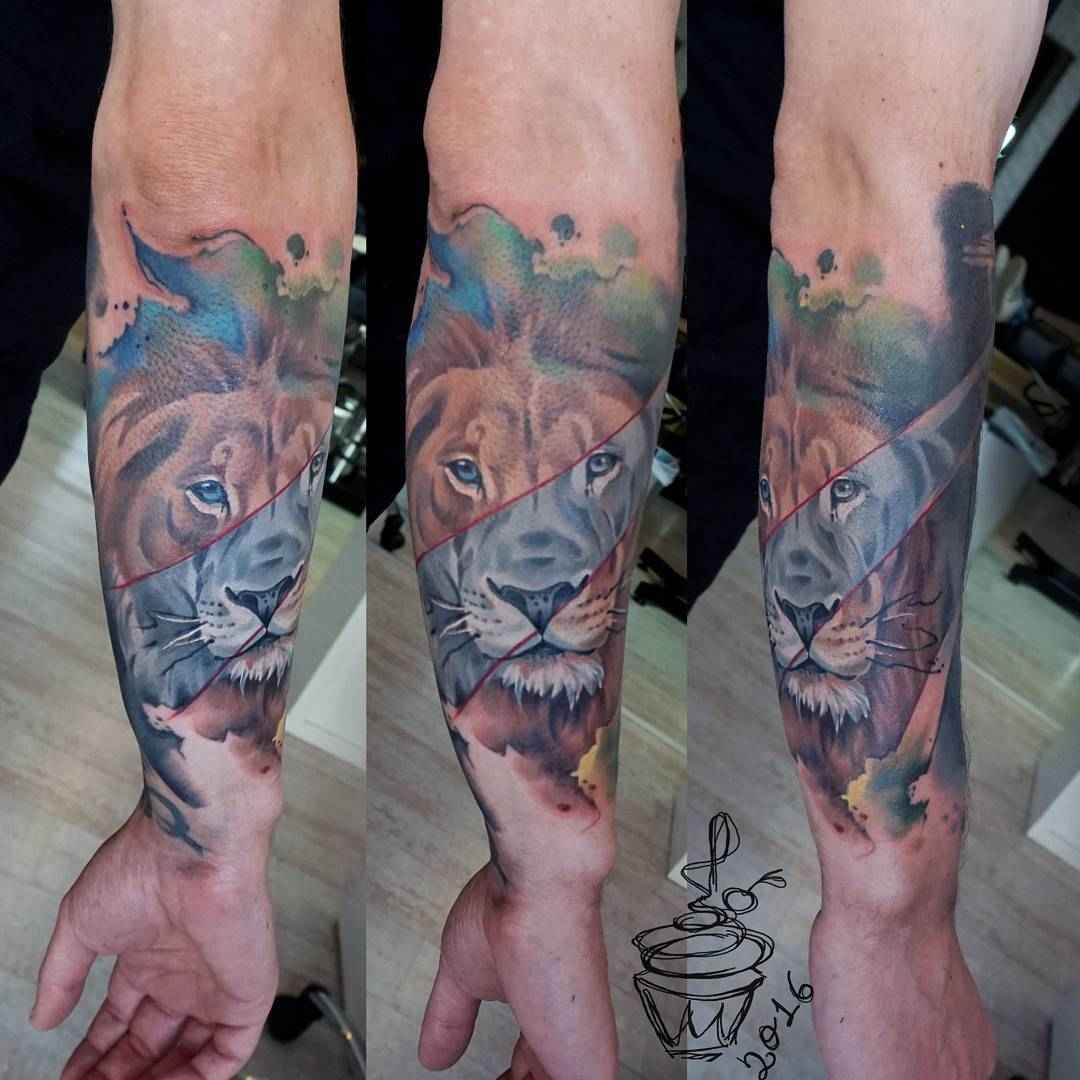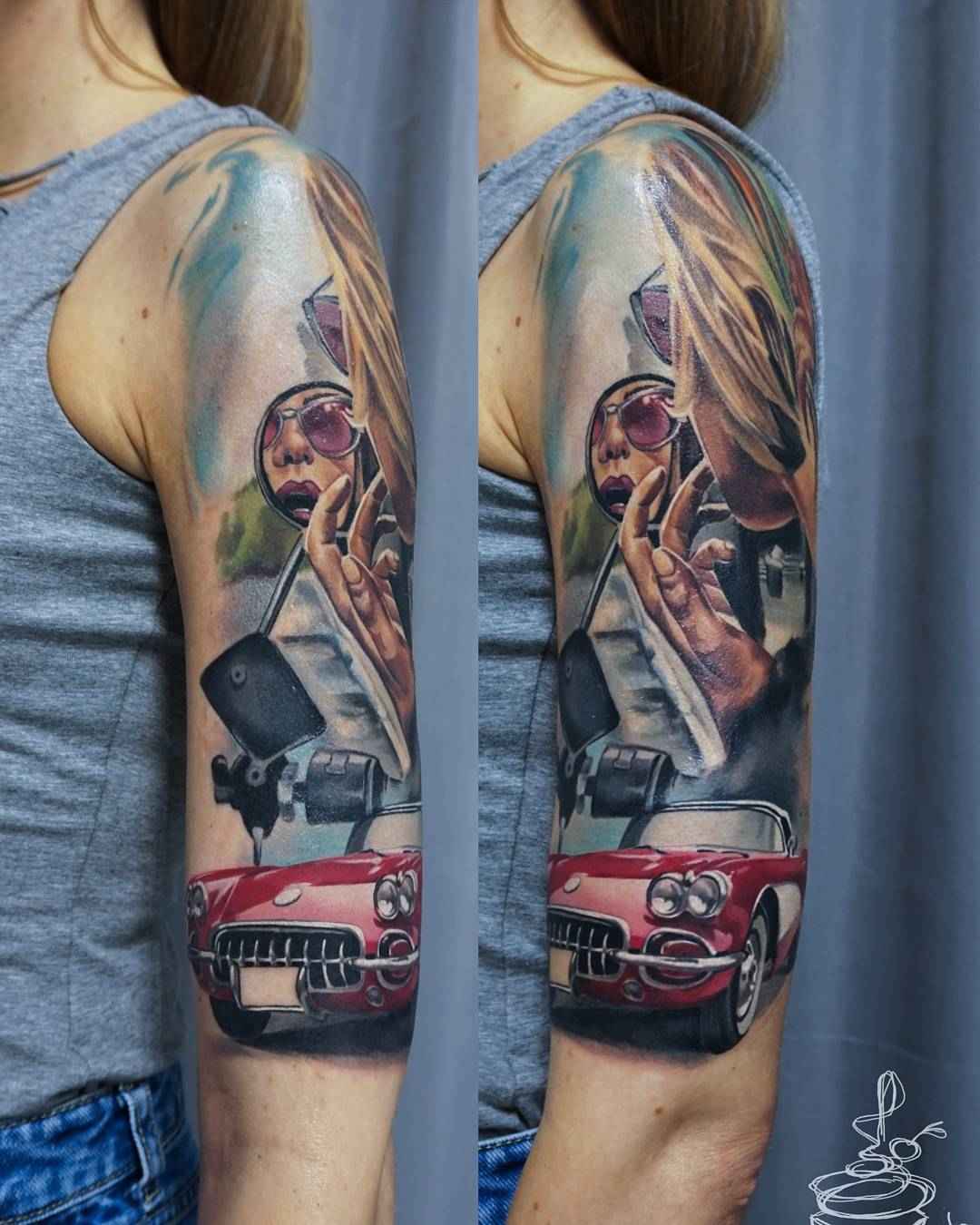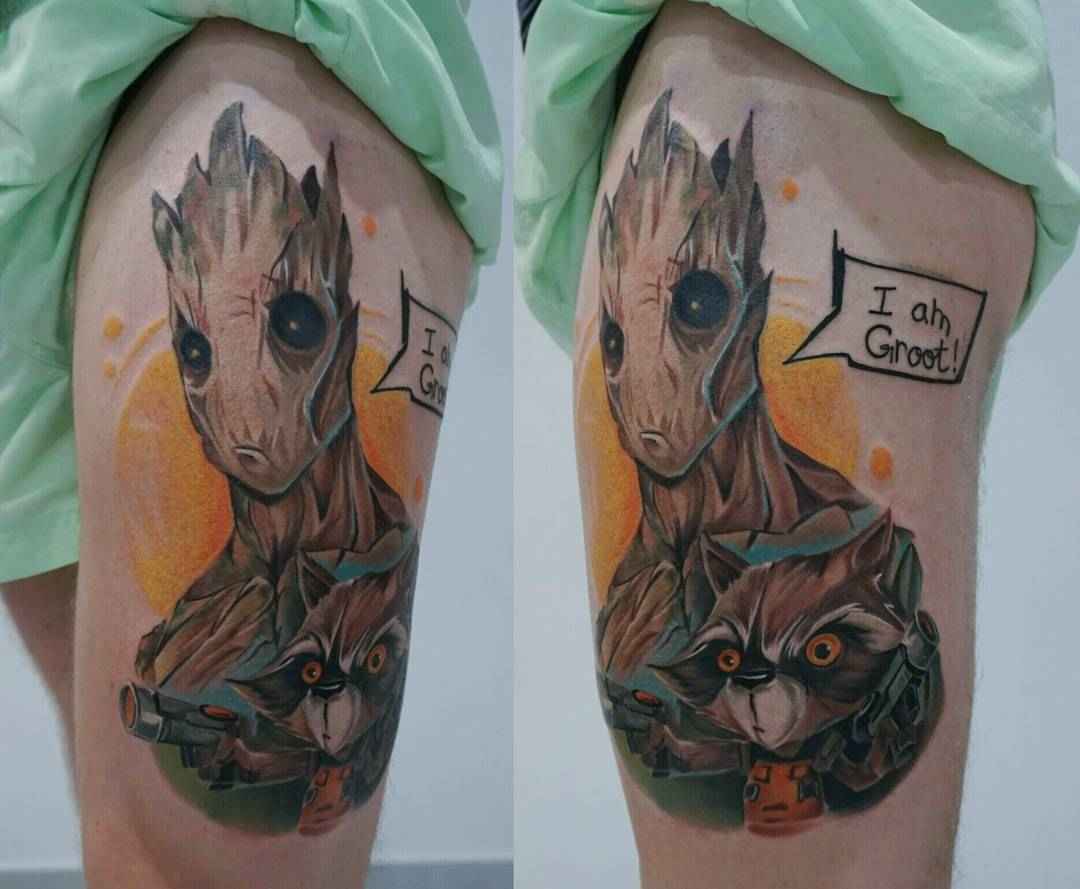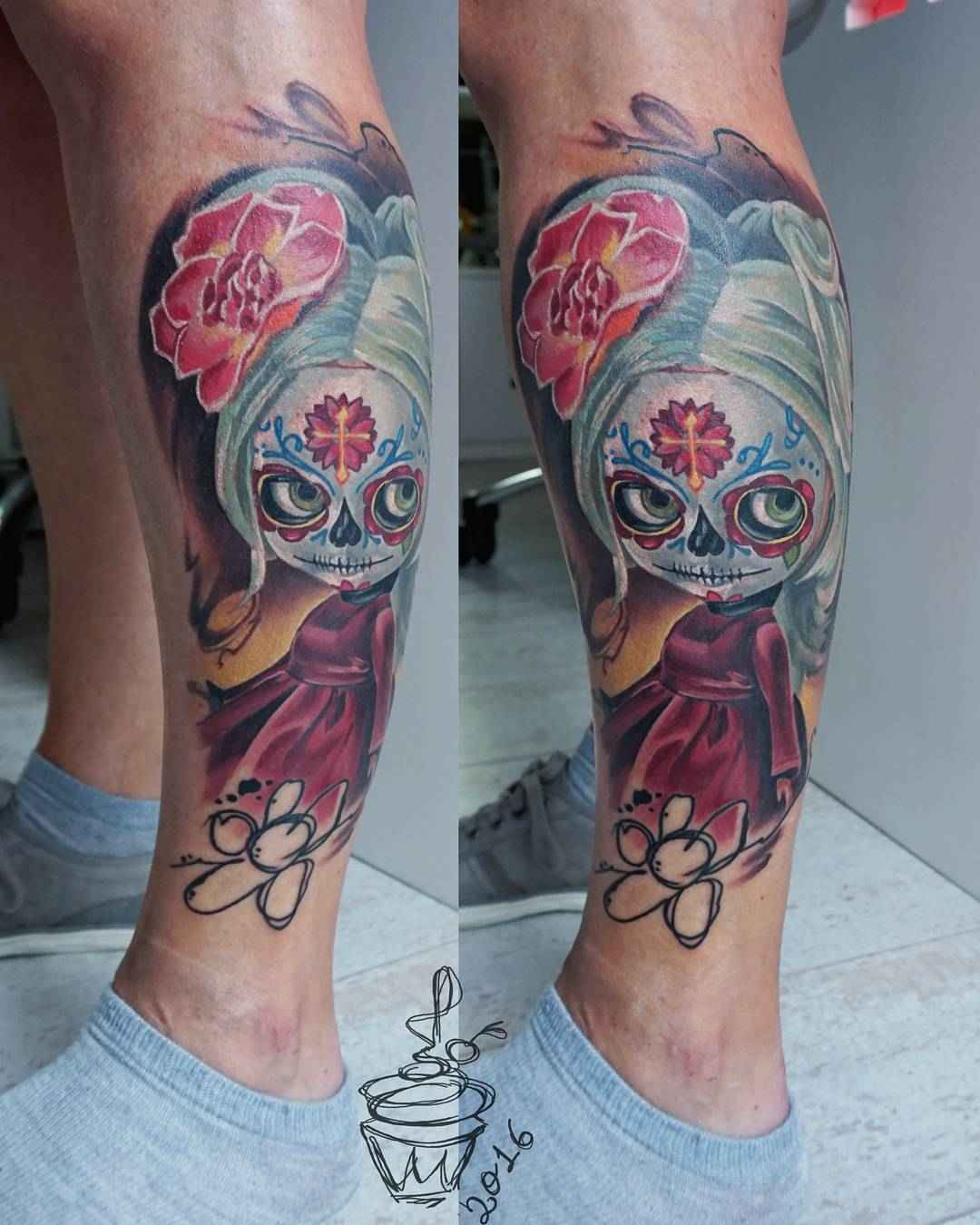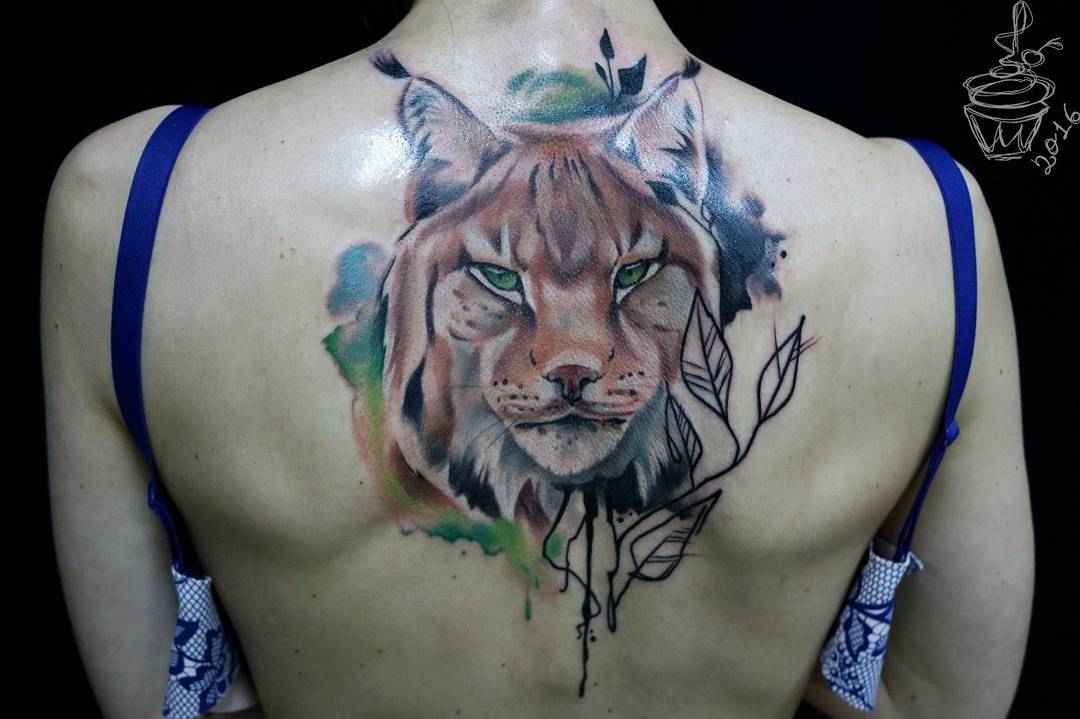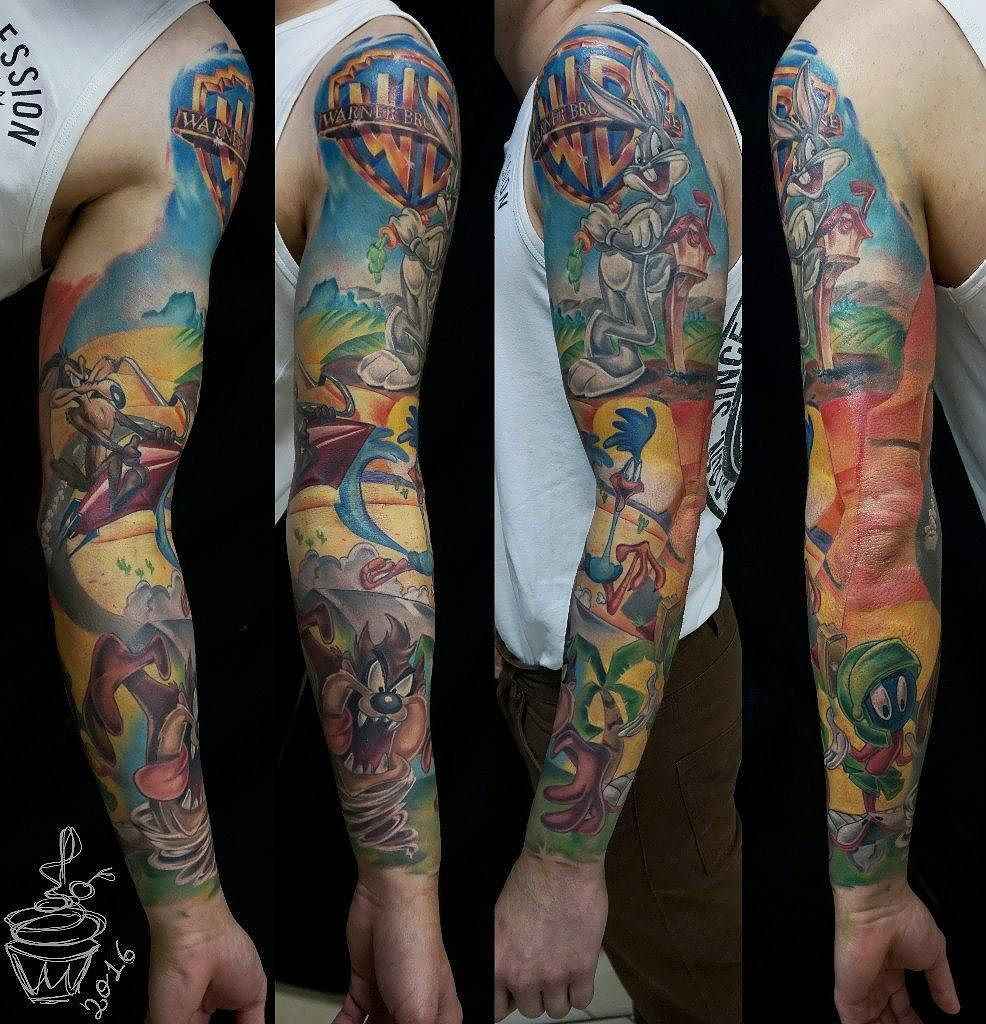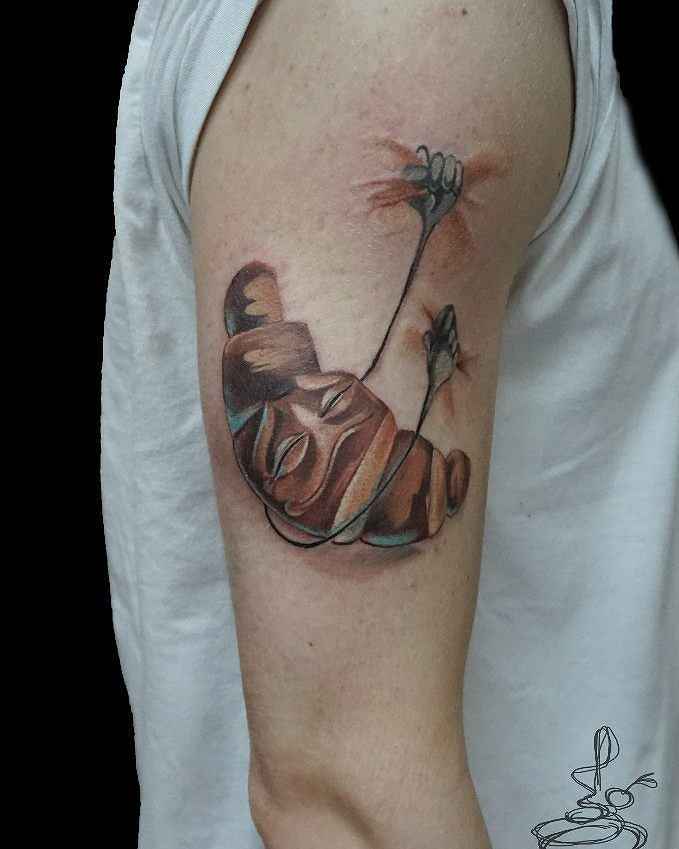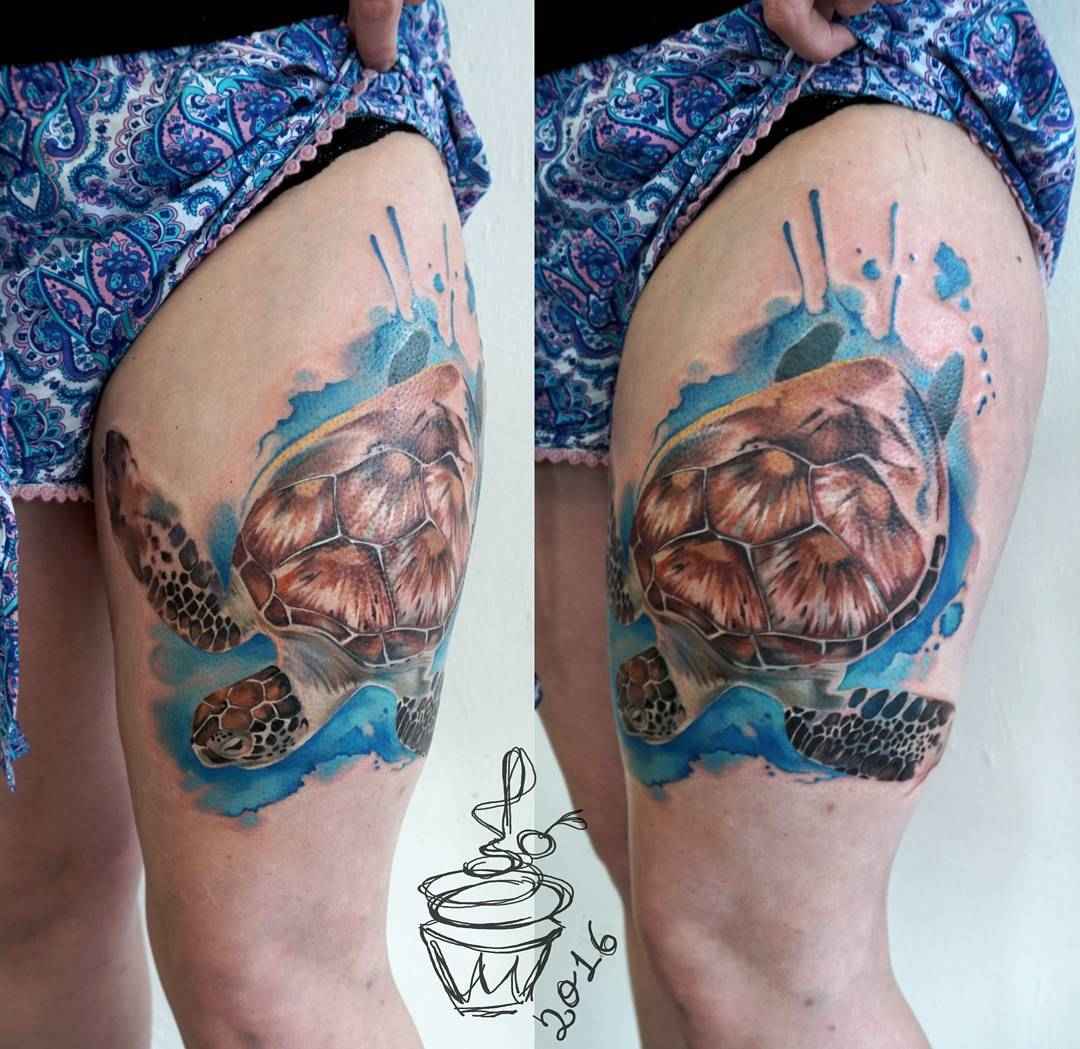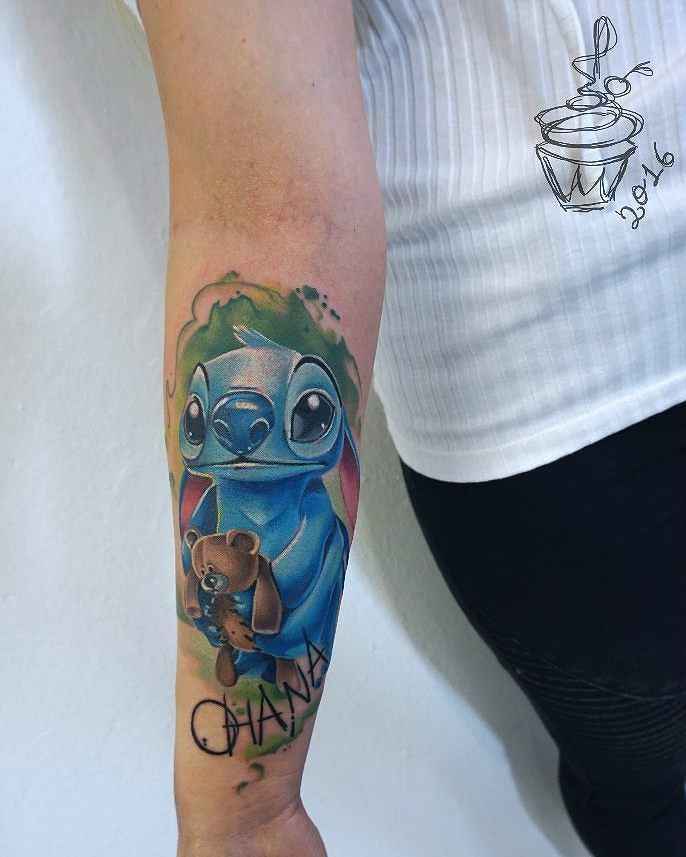 (Translated by Nina Smoliyakova)