Miniature Charm: A Conversation with Nikita Grinenko
08 / 11 / 2023
Andrew Novikov
Today, we present to you an interview with Nikita Grinenko, a young and talented tattoo artist from Rostov-on-Don (Russia), specializing in microrealism. We took notice of his work after TATTOOMO 2023, where he secured second place in the «Miniature» category, and decided to delve into the details of his creative journey.
Nikita will share his sources of inspiration, his experiences at conventions, and his plans for the future. He will provide insights into the popularity of microrealism in Russia and shed light on the values and ambitions that drive him in this creative art form.
---
Tell me a bit about yourself. Where are you from, and where do you work now?
- My name is Nikita, and I'm 30 years old. I got a gold medal in school and have an economics education (laughs). I've been into tattooing for almost 8 years now. I started with regular blackwork/graphic tattoos. I got into miniatures about 3 or 4 years after I began, I don't remember exactly. I'm from Rostov-on-Don in the South of Russia. I've been working at the "MAGNUM" studio for several years. And in my free time, I'm a homebody and enjoy playing computer game.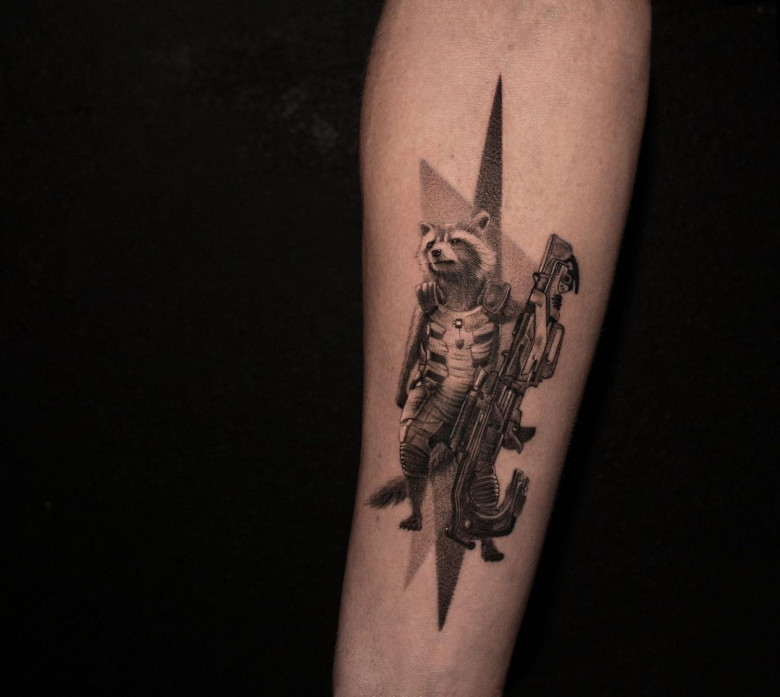 How and when did you decide to become a tattoo artist? Who taught you, and what was it like?
- I think it's a classic story. I've been drawing and copying various pictures and artworks since childhood. This continued from school until I finished university with varying degrees of success. I first picked up a tattoo machine in 2015 when I was living in St. Petersburg. It was purely out of curiosity, to see what it was like. Fortunately, I became friends with a tattoo artist, and he kindly let me tattoo his leg with black ink.
I picked up the machine and put it down right away (laughs). It seemed very difficult, uncomfortable, and just plain crazy to me at first.
But when I returned to my hometown after six months, I seriously thought about giving it another try. I looked for people who could teach me the basics and eventually found someone. The training was somewhat superficial and had its quirks, but it gave me a foundation, and I continued to learn on my own. For the most part, I can say that I'm self-taught.
What does the word «tattoo» mean to you?
- Self-expression, style, something along those lines. It's also a form of self-realization for me. It's one of the few things I love doing, and I seem to be good at it.
The basis of your portfolio consists of miniature works in realism. What attracts you to this style?
- I enjoy spending a long time painstakingly drawing all those tiny details. All my studio colleagues call it a quirk, but I, on the contrary, like spending 5-6 hours on a tattoo that's just 10x10 centimeters in size (laughs). It's also a challenge to myself to see how much detail I can capture in such a small space.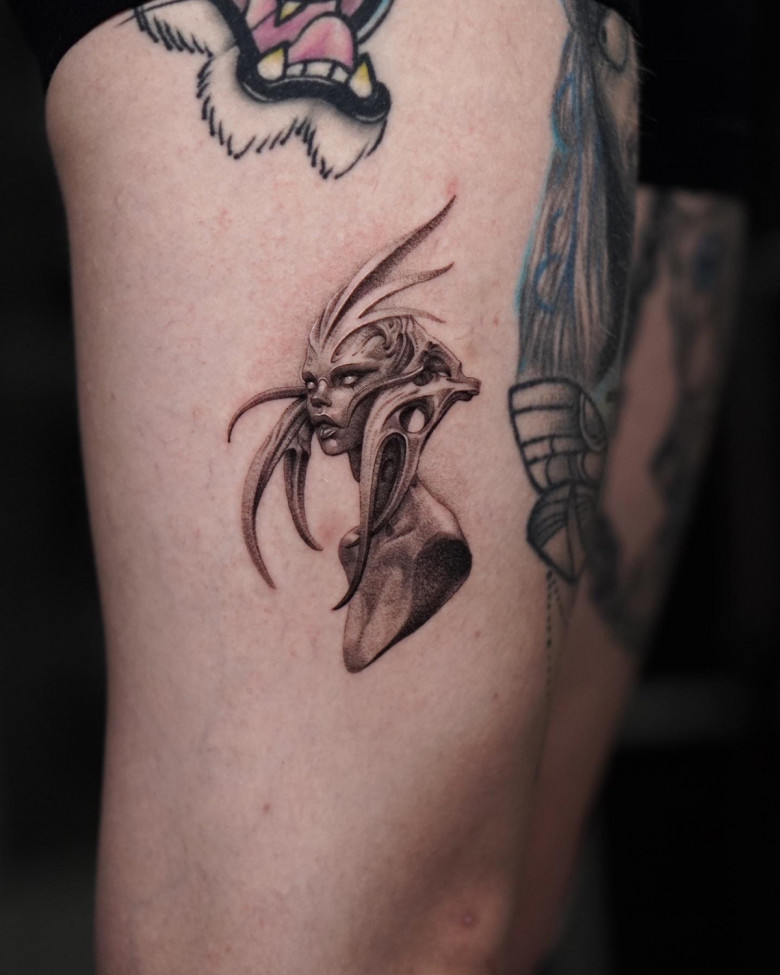 What kinds of subjects do you prefer, and where do you draw your inspiration from?
- I really love doing portraits and characters from video games and cartoons. I'm also drawn to technical and antique themes. It just so happens that I'm a long-time gamer, and that's where I mainly draw my inspiration from.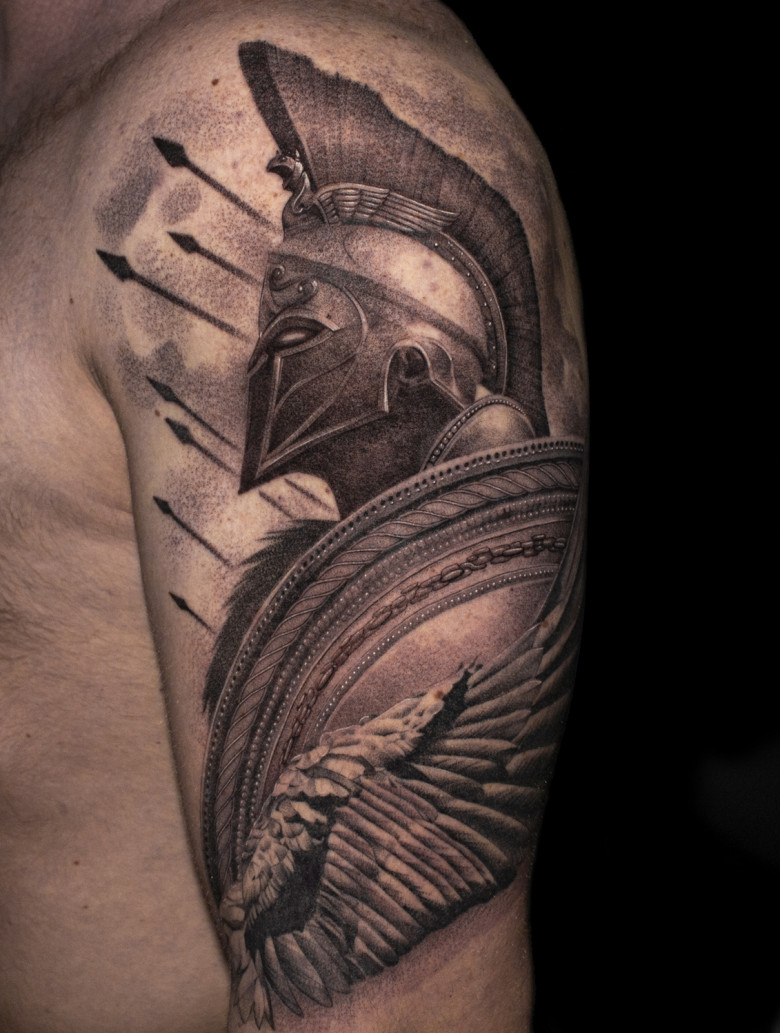 Since you're a gamer, can you tell me what games you play and which projects from recent years have stood out to you the most?
- My list is quite extensive and diverse, ranging from simple arcade games to MOBA and MMORPG projects. Mostly, at night, we play CS2 or Diablo, or engage in UFC5. My favorite series is Total War, especially anything related to the Warhammer world. Some recent favorites include Total War Warhammer 3, Diablo 4, and Baldur's Gate 3.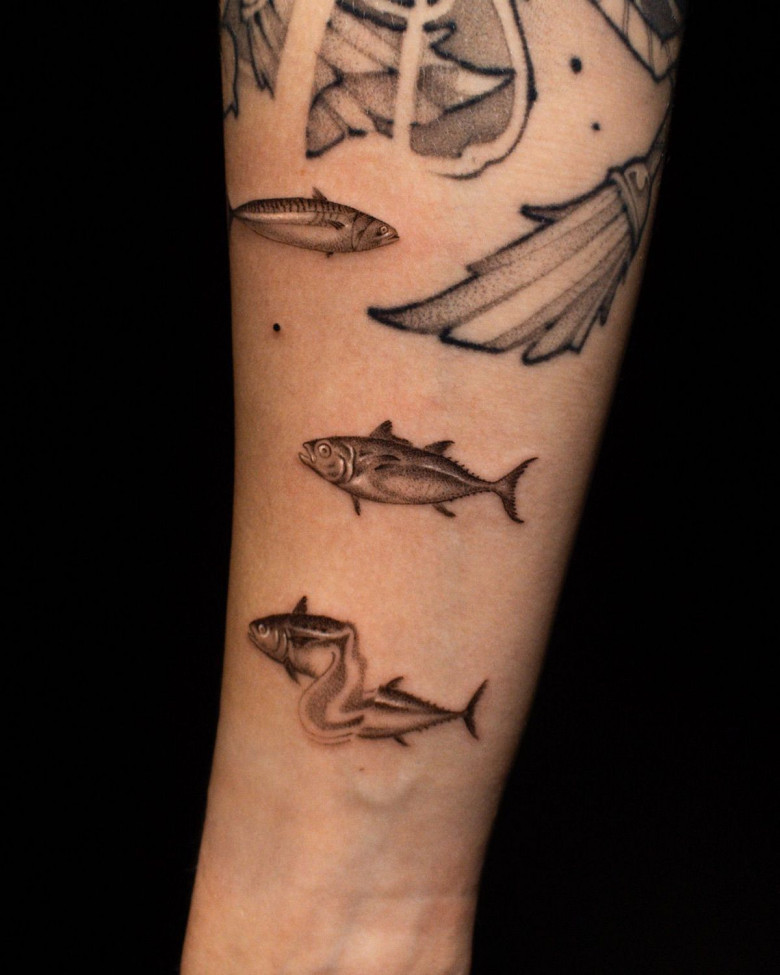 How challenging is it to work on such a small scale? What specific aspects of your work would you highlight?
- Well, it's definitely more challenging than doing the same work on a larger scale. Your eyes get much more tired after a session like that. In terms of specific aspects, I think the key is that small sizes don't forgive mistakes. Due to the size, you need to be extremely focused and attentive. There's no room for relaxation, unlike with ornamental work, for example. Of course, this is based on my personal experience.