Naive style of charming tattoos by OvenLee
Tattoo artist Ovenlee
/ Source: @ovenlee.tattoo
To feel like a child, carefree and happy, to be in your beloved home again and be surprised at everything as for the first time. These emotions and memories gives the tattoos of today's guest of our interview from South Korea. OvenLee from Seoul imprints the most personal and dearest memories on the skin of her clients, and does it in her own naive style. Her tattoos, as if drawn with colored pencils, resonated in the hearts of tens of thousands of fans of her work.
OvenLee has been creating these adorable tiny tattoos for more than 4 years, which give so many positive emotions to the people of Korea and even guests from other countries who are ready to come to Seoul for a tattoo from this wonderful tattoo artist. We chatted with her to learn more about her work and inspiration.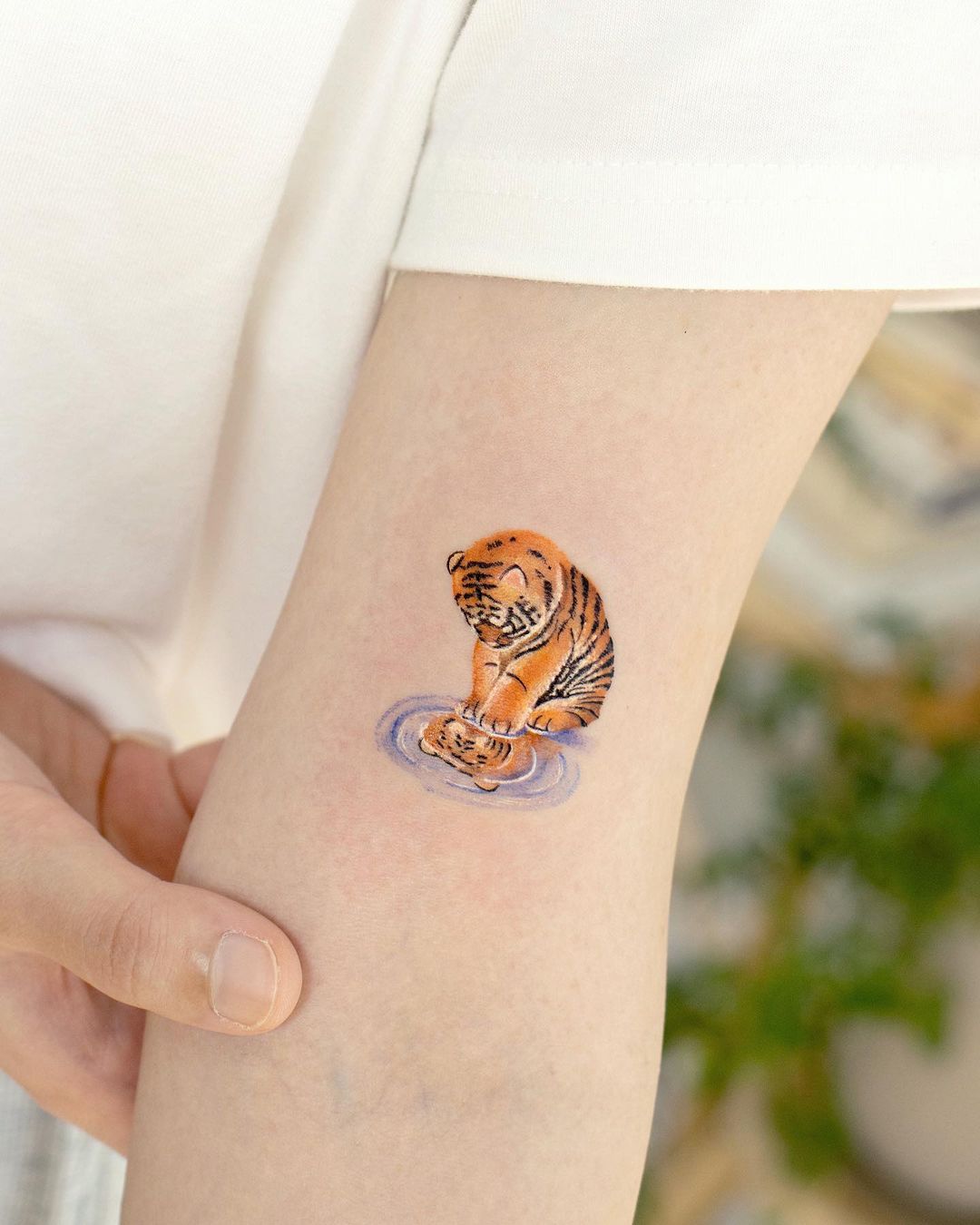 ---
- Hey! Ovenlee, tell us a little about yourself. Where do you work now, how many years have you been working as a tattoo artist? How did you start tattooing?
- Hi, I am working in Seoul, Korea. It's been four years since I worked as a tattooist.
I was a student who liked tattoos when I was in art college. I have thought that I really want to be a tattooist someday. Because it felt attractive that someone will kept my painting on his skin forever. When I was taking a leave of absence from school and focused on drawing, I met Soltattoo with a good opportunity to learn tattoos. While preparing for the graduation exhibition, I also started tattooing. So I had been working at Studio By Sol for 2 years and now I'm working alone.
- Did you have any special art education?
- I majored in crafts(Crafts on ceramics and textures)and digital design in college. And I have been drawing since I was in high school.
- Tell us what your pseudonym means? Is there a story behind this name?
- I wanted to draw a picture with a cottage and warm atmosphere. I thought it was an oven that could capture such an atmosphere. Ovens make soft and delicious food at warm temperatures! So I brought an object called an oven, and I put my last name Lee on the back.
That's how "OvenLee" was born.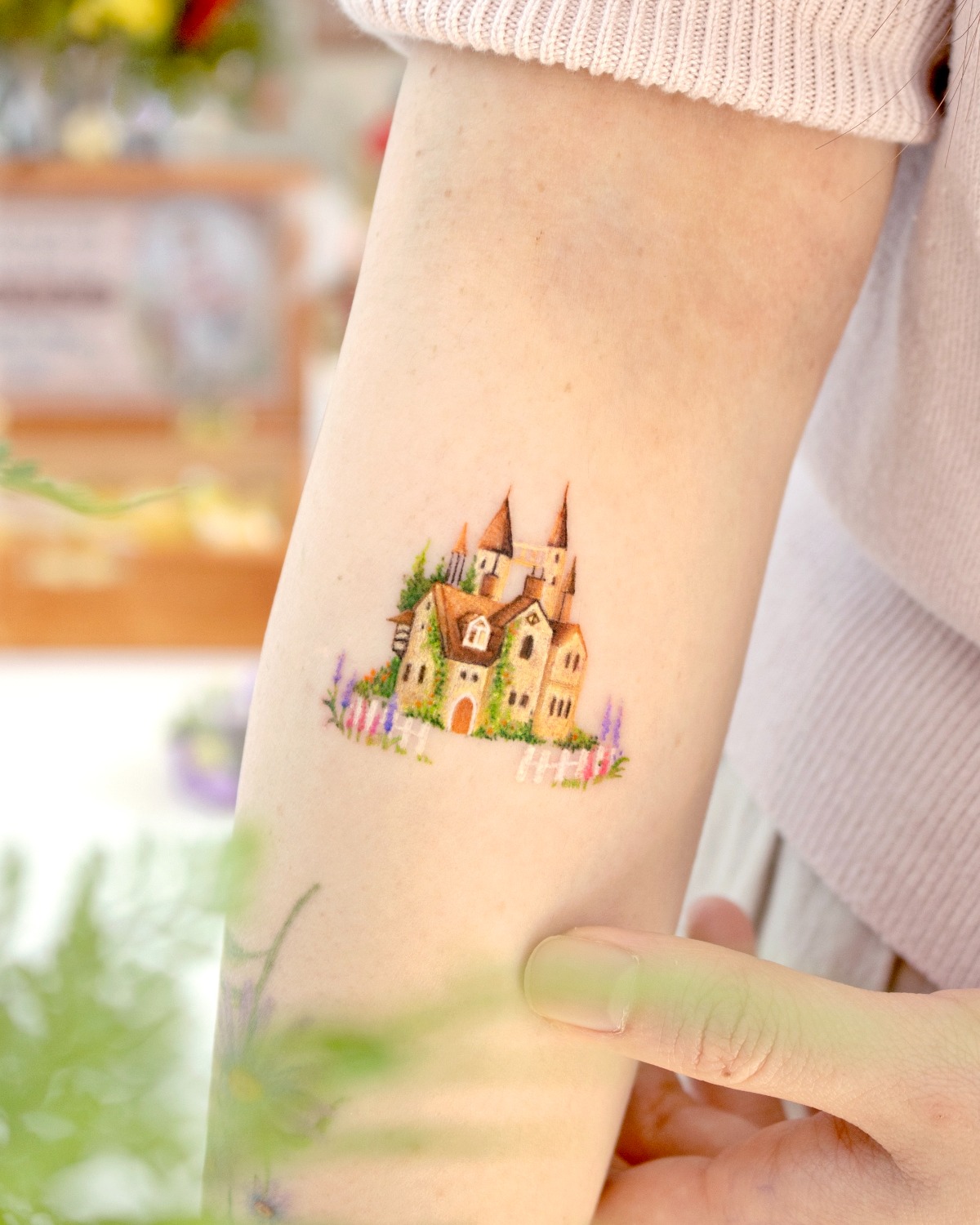 - Ovenlee, tell us how your style was formed? What features would you highlight in your work?
- I want to put a warm and tender mood in my painting.
At first, in order to make the soft feeling more alive, I drew only on paper using colored pencils. Now I'm also drawing digital pictures. Nature, memories with precious people, dreams, etc. become my main motifs of tattoos.
- Your works are very cute and touching, as if they were drawn by a child (in a good sense of the word). How do you manage to keep childhood in your soul and your work?
- Thank you. I had a very happy childhood. I went on a picnic with my grandfather to the mountain and learned the names of flowers and trees. And I drew the flowers I saw at the picnic with my aunt. I thought I should draw a lot of nature that makes these good memories. And I believe that drawing with colored pencils and crayons that I used a lot when I was young would share my happy days.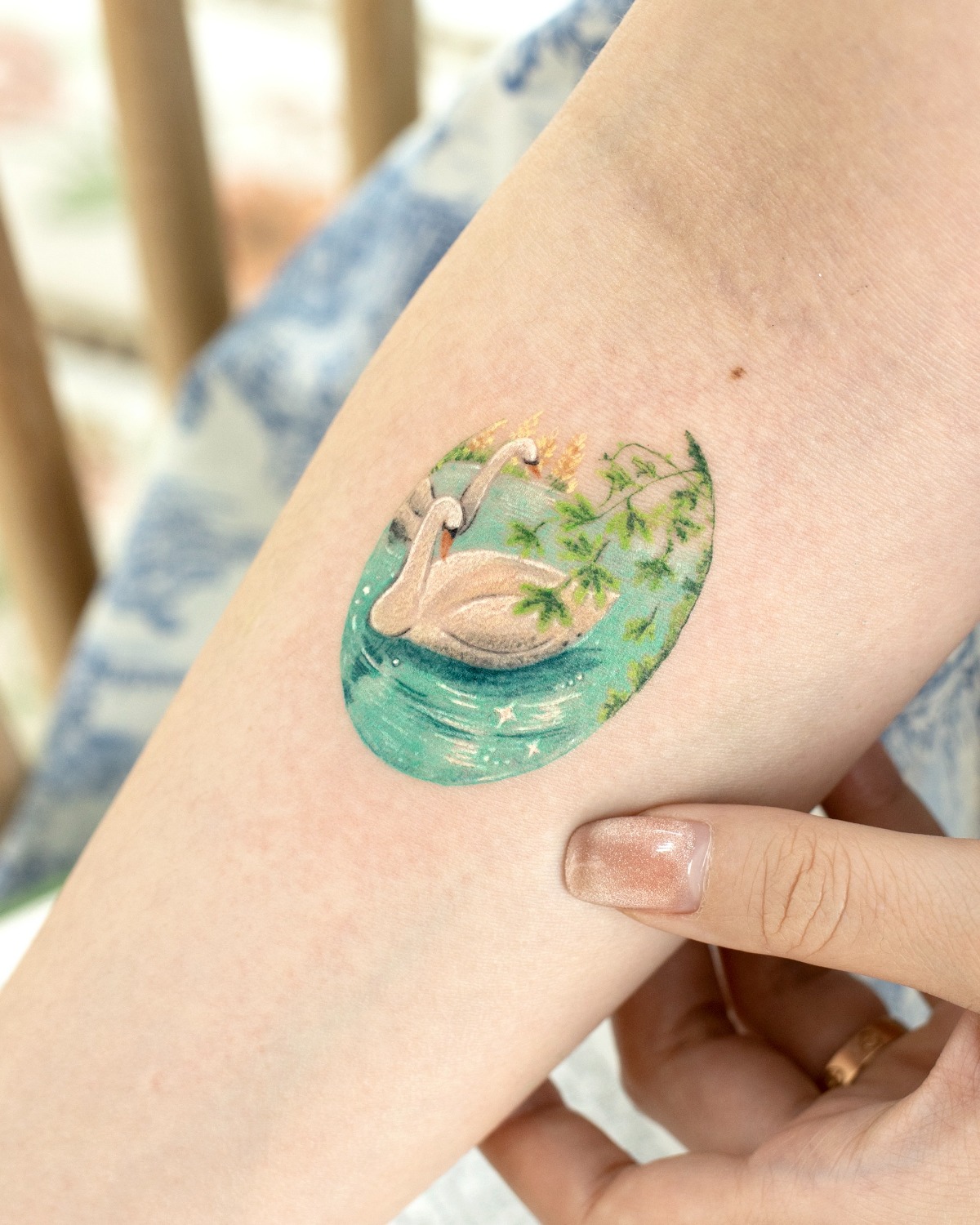 - What are the difficulties in working with such tiny tattoos?
- Actually, there's no big problem because I draw small things when I draw on paper. Except that my eyes hurt sometimes... (laughing)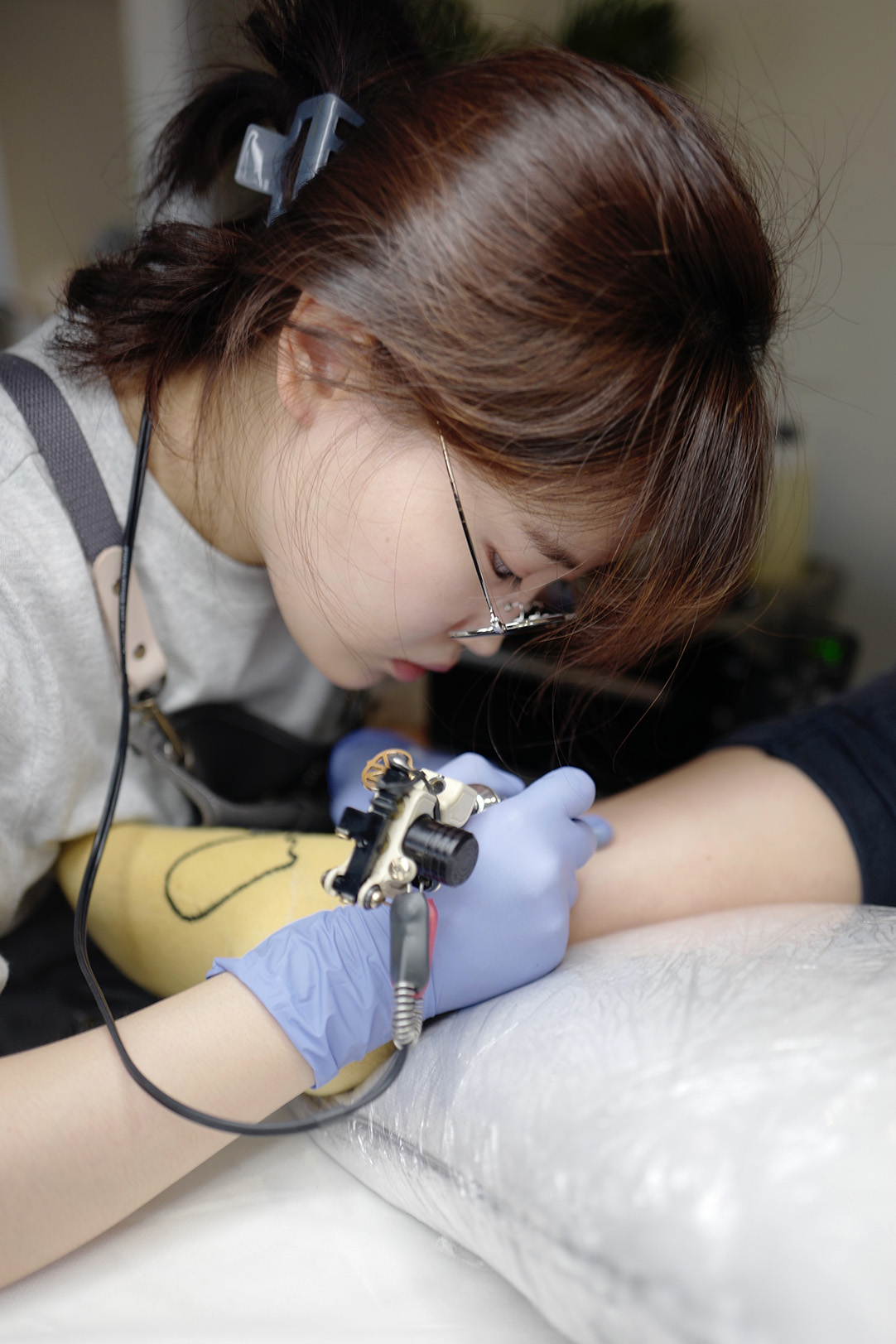 - Do you have many fans abroad? How often do clients from other countries come to you?
- Yes! More than half of my followers are abroad.Before COVID, many international guests came to me. In particular, there were many customers from Hong Kong, Taiwan, and the US. But now, I meet one or two people a month. And sometimes I go abroad for a guest work. In 2022, I want to meet more abroad customers!! So I'm planning which country I'm going to go to.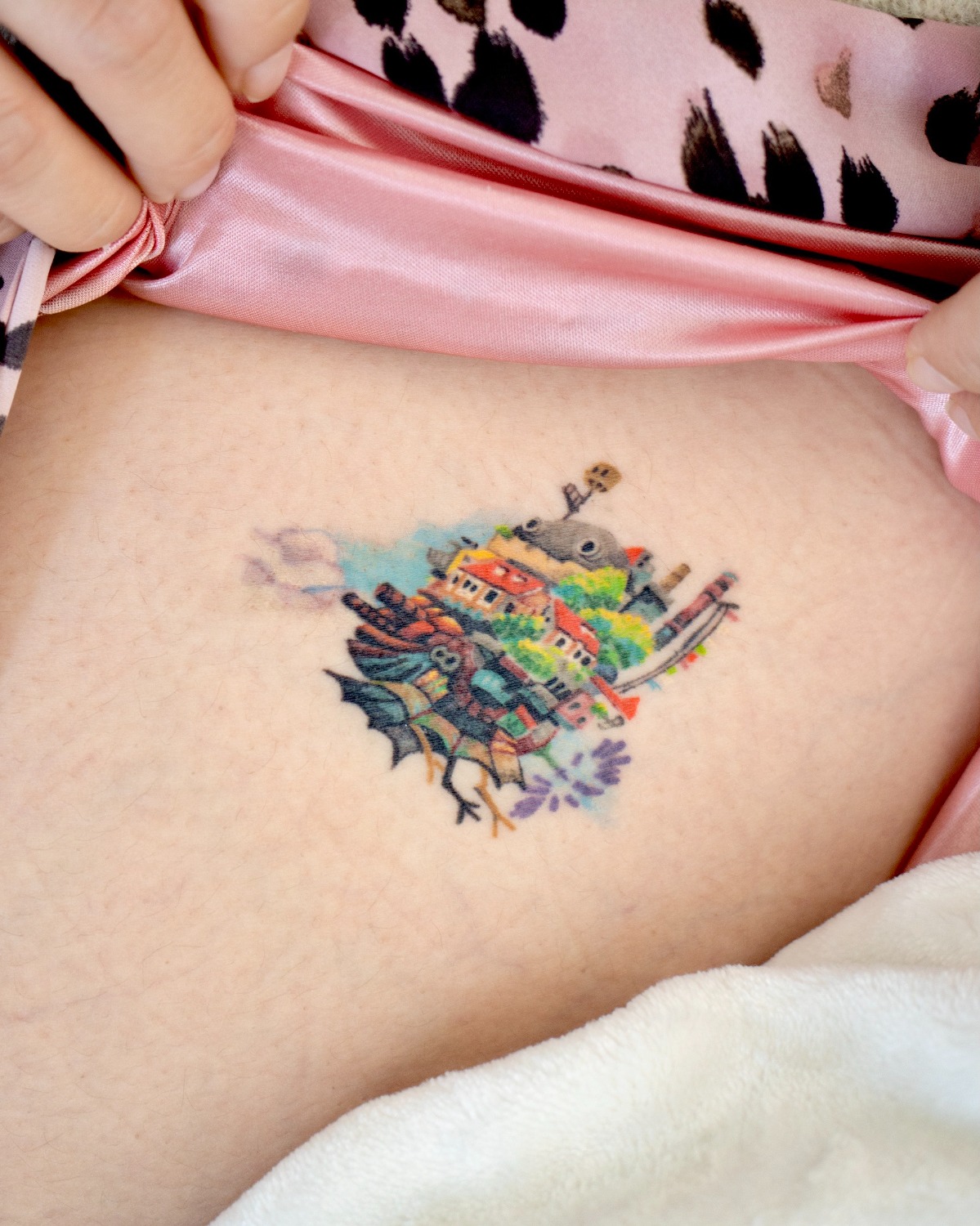 - What do you do besides tattooing? Do you have other creative hobbies?
- I majored in pottery and textile crafts ! I love my major too, so I'm maintaining it as a hobby. I sometimes make pottery and sell my work.
- Name a few adjectives that describe you as a person and as a tattoo artist?
- Tender mood, cottage, delicate, nature
- What do you aspire to in the development of your style and career?
- I'm researching more natural objects and looking for things that contain memories of many people. I want to introduce people to new styles of tattoo, motifs, so that my paintings can melt memories into their skin.