New breath of the Middle Ages in Bazhen Nikitin's engraving tattoo
14 / 11 / 2022
Yaroslava Green
The hero of this article is a young and incredibly talented tattoo artist from Ufa, the Republic of Bashkortostan - Bazhen Nikitin. The tattooer works and develops in one of the most original styles of black tattoo - engraving.
Of course, the tattoo artist uses the basic rules of engraving: the simplicity of images, clear and short strokes, and popular characters from the Middle Ages - knights, horses, jesters and various mythical creatures. But the main highlight of Bazhen's portfolio is his imagination, expressed in absolutely unique plots that go beyond the traditional for engraving!
Over the years of his career, the tattoo artist has achieved recognition around the world. Hundreds of engraving fans from different countries have become carriers of amazing tattoos from Bazhen! If you, like us, are crazy about this style, then get to know the author and his portfolio in this interview!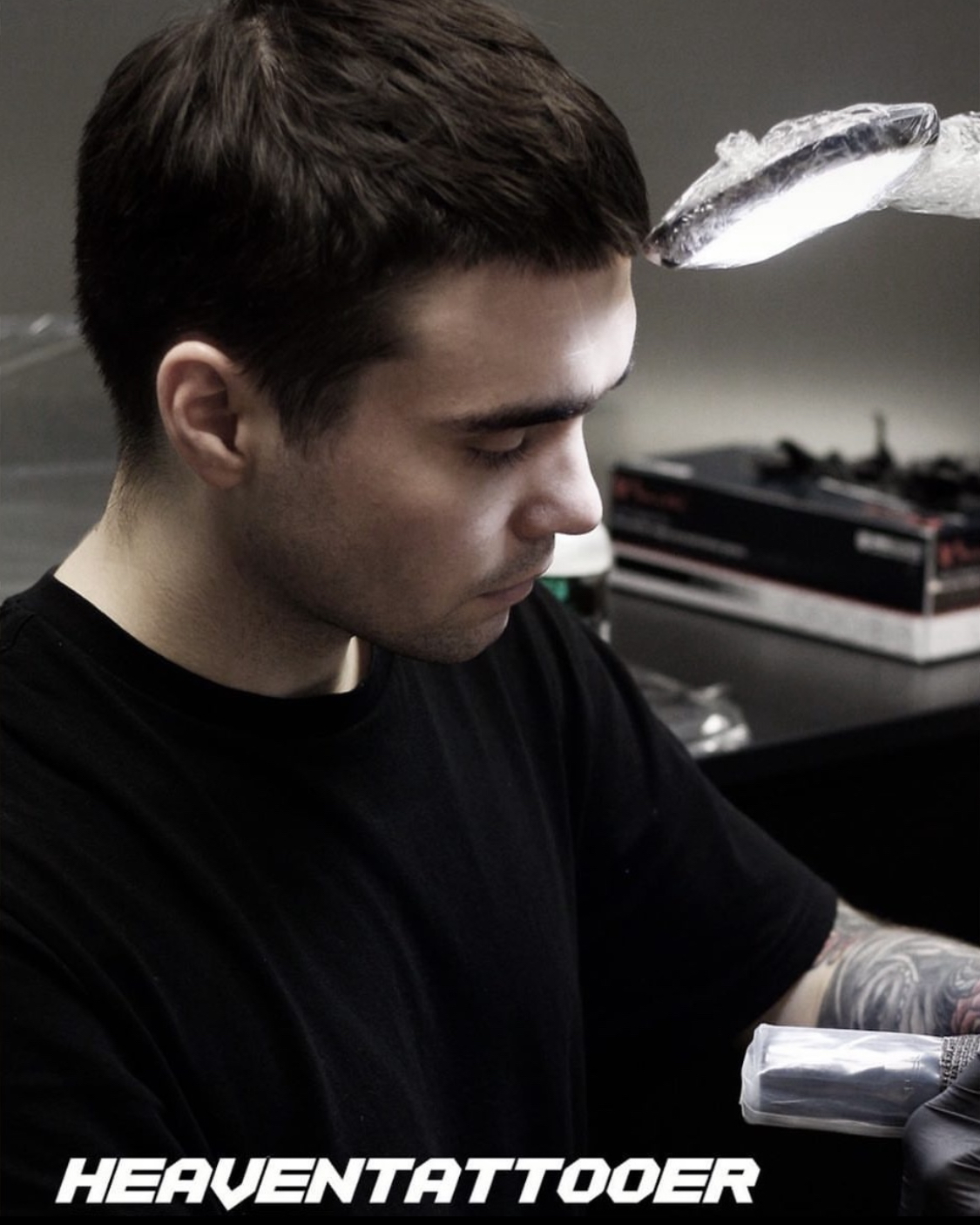 ---
Tell us a little about yourself. Why did you decide to become a tattoo artist? What were you doing before tattooing?
- I've always loved drawing. I began constantly drawing at the age of 13. I used to like drawing anything and could devote hours to the practice. At the age of 18, I had my first tattoo. I was instantly in love with it. I chose to pursue a profession in tattooing and thereafter began to learn tattooing. After around a year of study and practice, I completed my first tattoo. Since then, I have never stopped tattooing. As a tattoo artist, I enjoyed my work and exceeded expectations.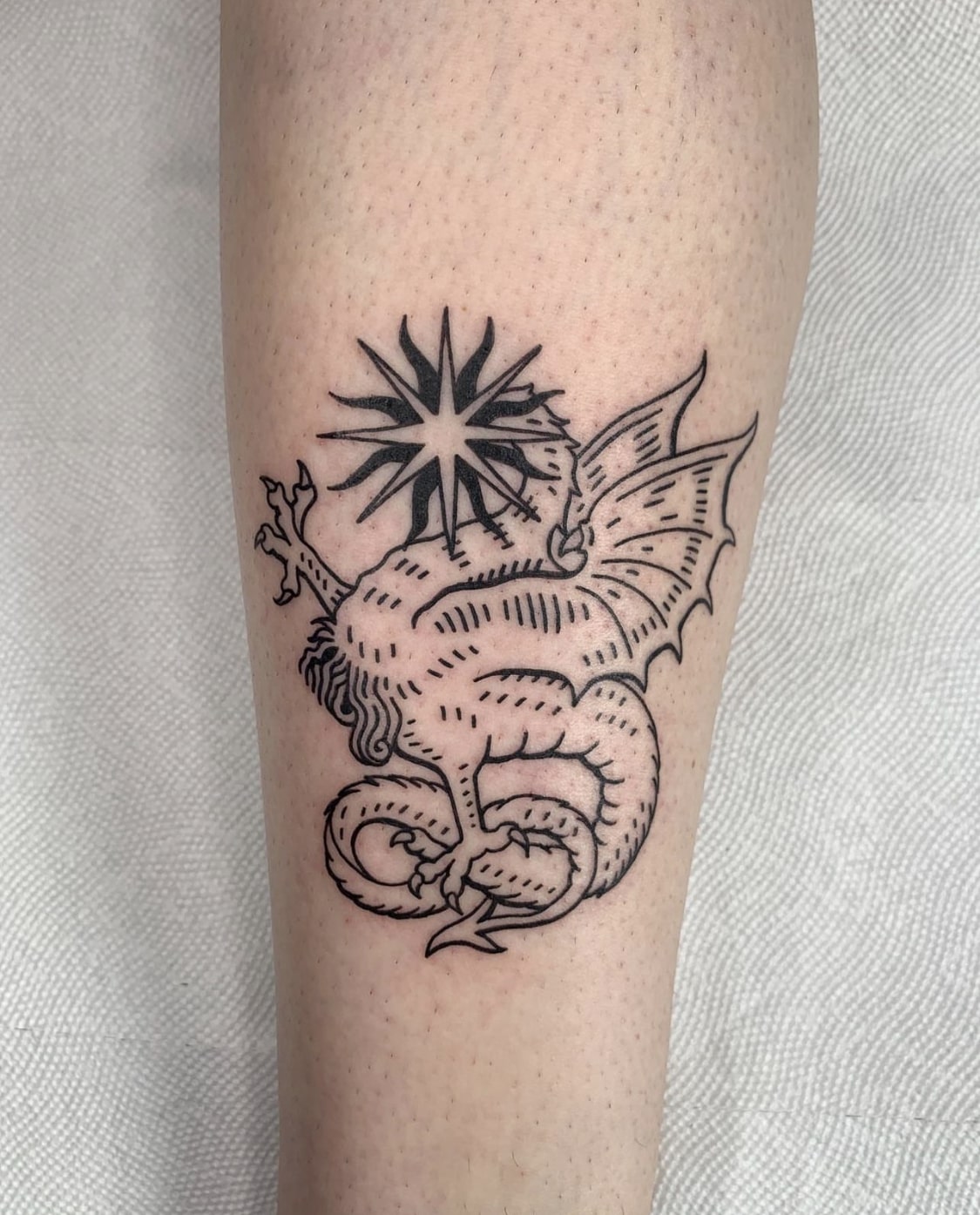 How did your career start? Who was your teacher? Were there any difficulties in mastering this profession?
- I did not have a teacher and I learned almost everything on my own through Internet research. I realized soon that practice is more vital than theory, so after purchasing my first tattoo equipment, I began tattooing my friends. Even at the beginning of my work, I did not lack for clients because all of my friends knew about my enthusiasm for painting and trusted me.
Everything went smoothly and there were no major obstacles. I have spent a great deal of time practicing tattoos, most likely because I have always been skilled at drawing and possess talent. I believe that talent and effort could result in significant accomplishments. Practice makes perfect in all respects. I've always been passionate about my career, and I believe it has contributed greatly to my development and success as a tattoo artist.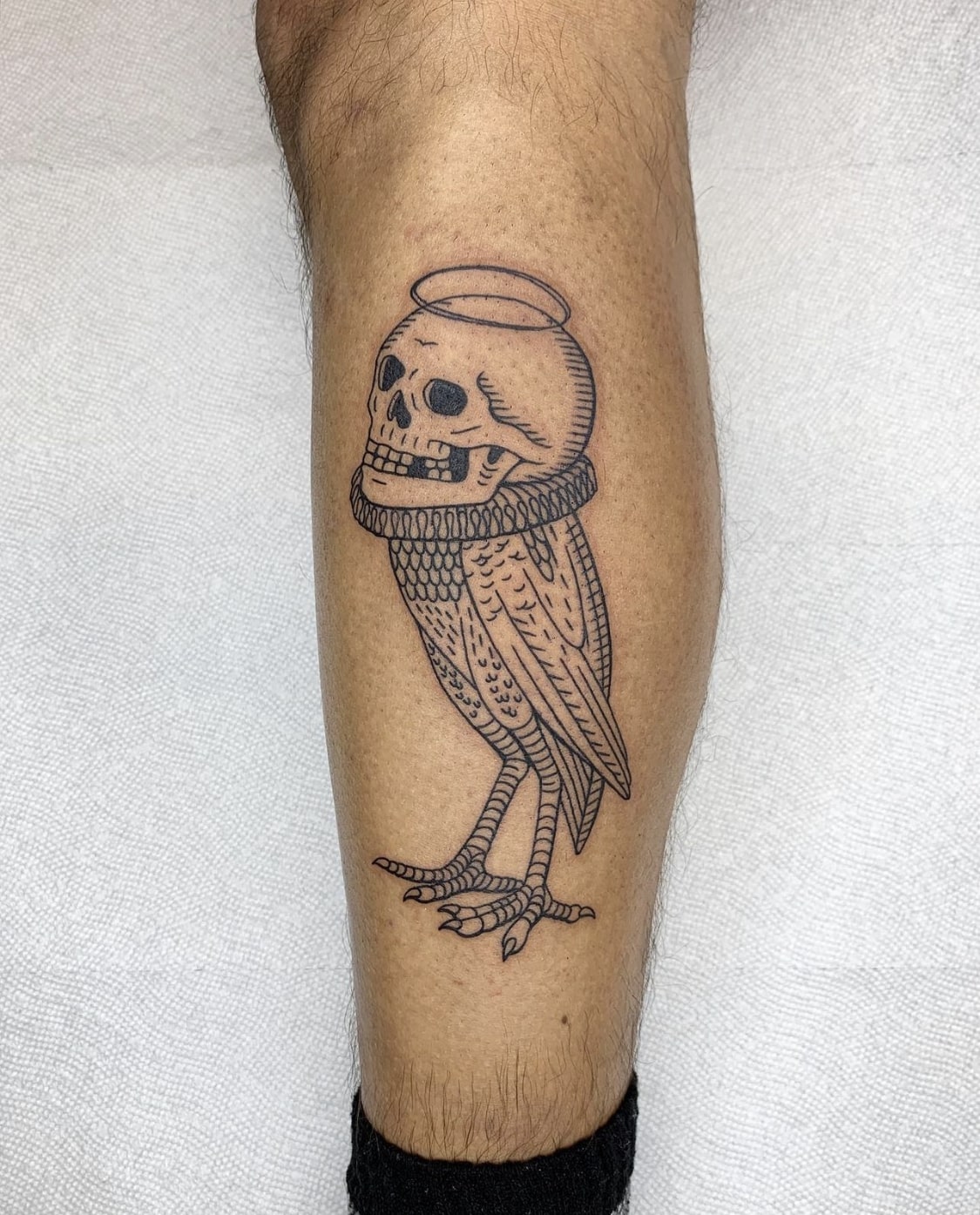 Is tattooing art, work or something else for you?
- Tattooing is art to me, of course. Nonetheless, tattooing remains a favored work. I cannot imagine a career that would better suit me than this one. I am grateful that my tattooing achievement has already provided me with a substantial income, allowing me to focus exclusively on tattooing. I am able to pursue my passion without worrying about my financial condition.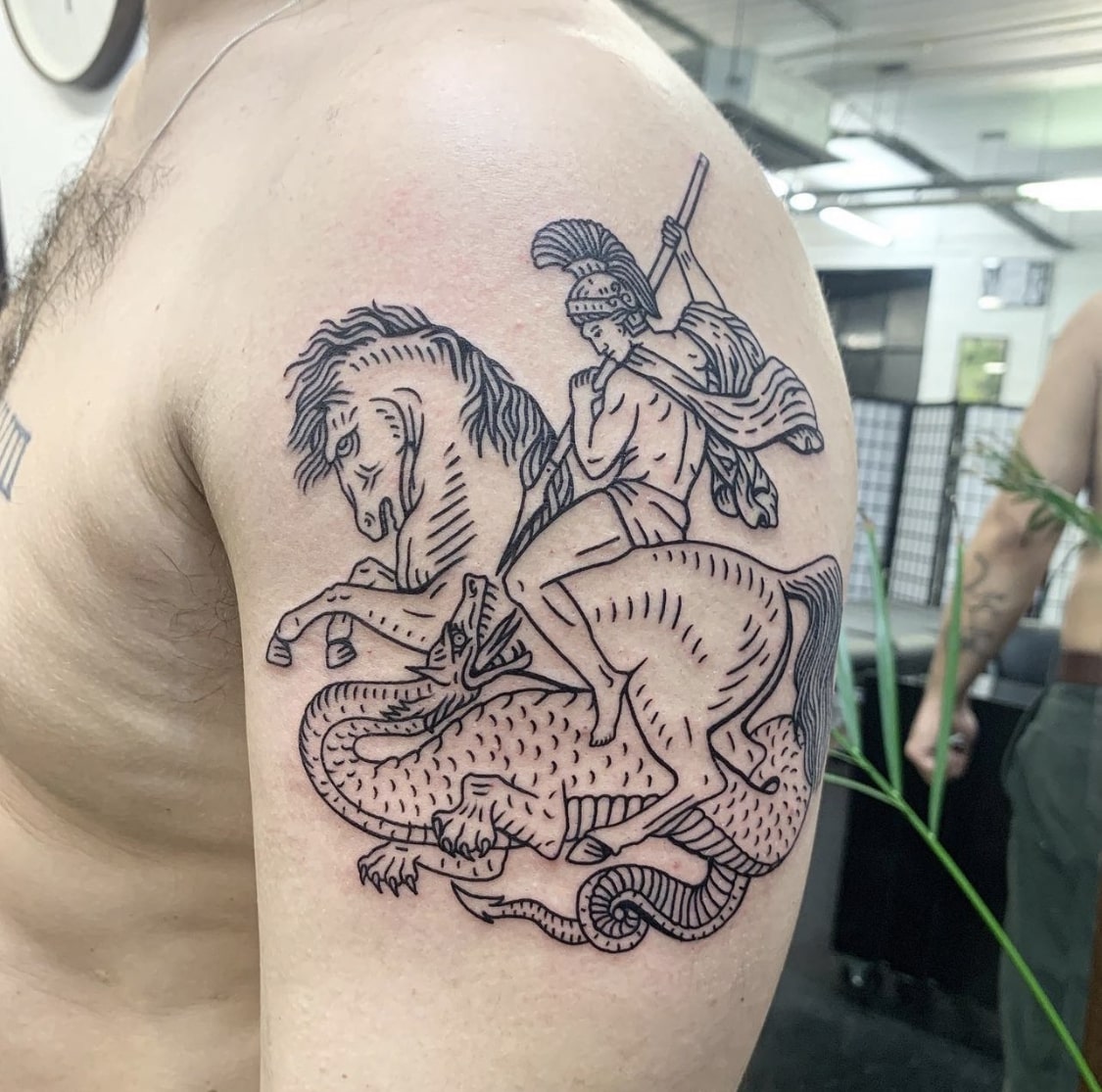 You have a very interesting style. Your work is reminiscent of medieval engravings, but it is not exactly engraving. Tell us more about it. How did you come to it?
- I am very fascinated with old engravings and etchings. Although many of them have an odd look, I find them to be quite lovely. My earliest works in this style were influenced by medieval engravings. I moved away from the classical style and toward a more experimental style as years passed. Combining the incompatible gives my work its uniqueness.
What features of your work can you highlight on your own?
- My unique tattoo design style is a major highlight. I have developed my own tattooing style. I enjoy designing creatures with distinct appearances.
I can also highlight my linework, particularly the clarity of the lines. I believe that tattooing skills are fundamental, with linework being especially crucial. All of my works are based on my exceptional linework.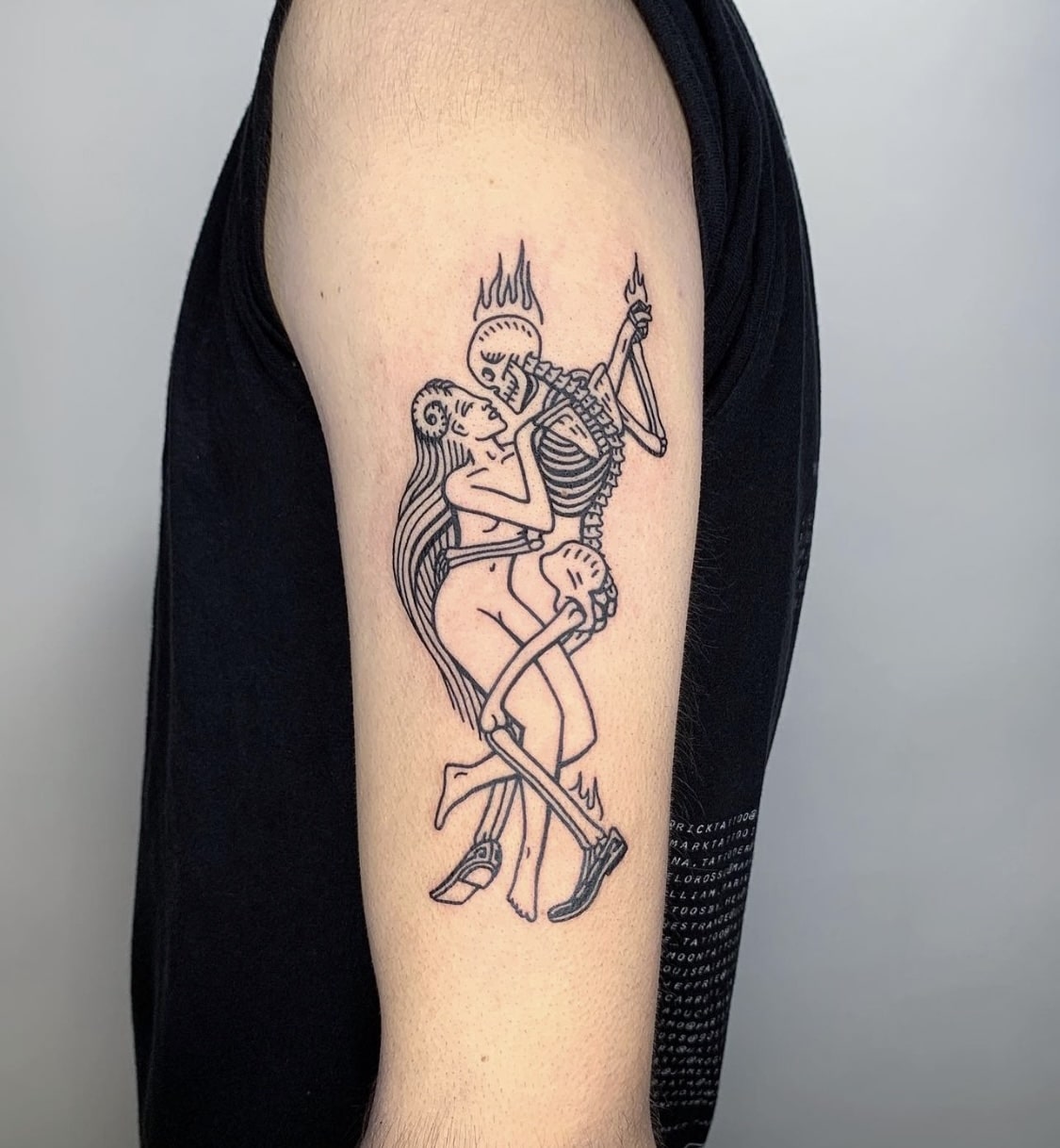 You have original tattoo plots. Where do you draw inspiration from?
- I used to like spending hours in libraries reading books about medieval engravings for inspiration. I do not need inspiration to create something new at the moment. Inspiration comes easy to me. I simply sit down and sketch whatever images come to mind.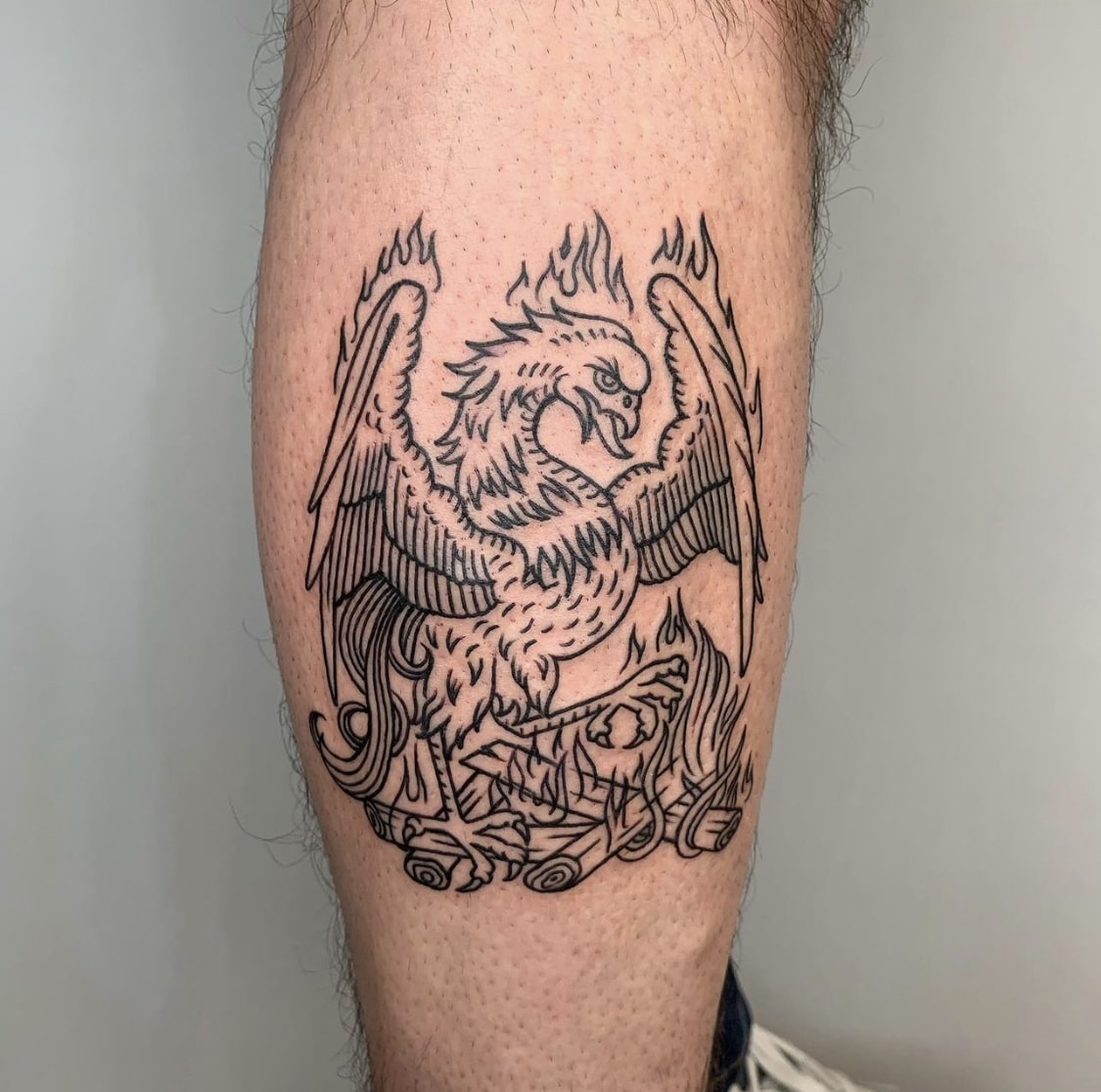 Are there any tattoo artists or artists that inspire you? Whose work do you follow? and do you have any favorites?
- My favorite artist is the Dutch painter from the 14th to 15th century, Hieronymus Bosch. This particular artist's work tremendously influenced my vision of fine art and inspired my style. Bosch produced stunning artwork, depicting fantastical creatures and unusual compositions.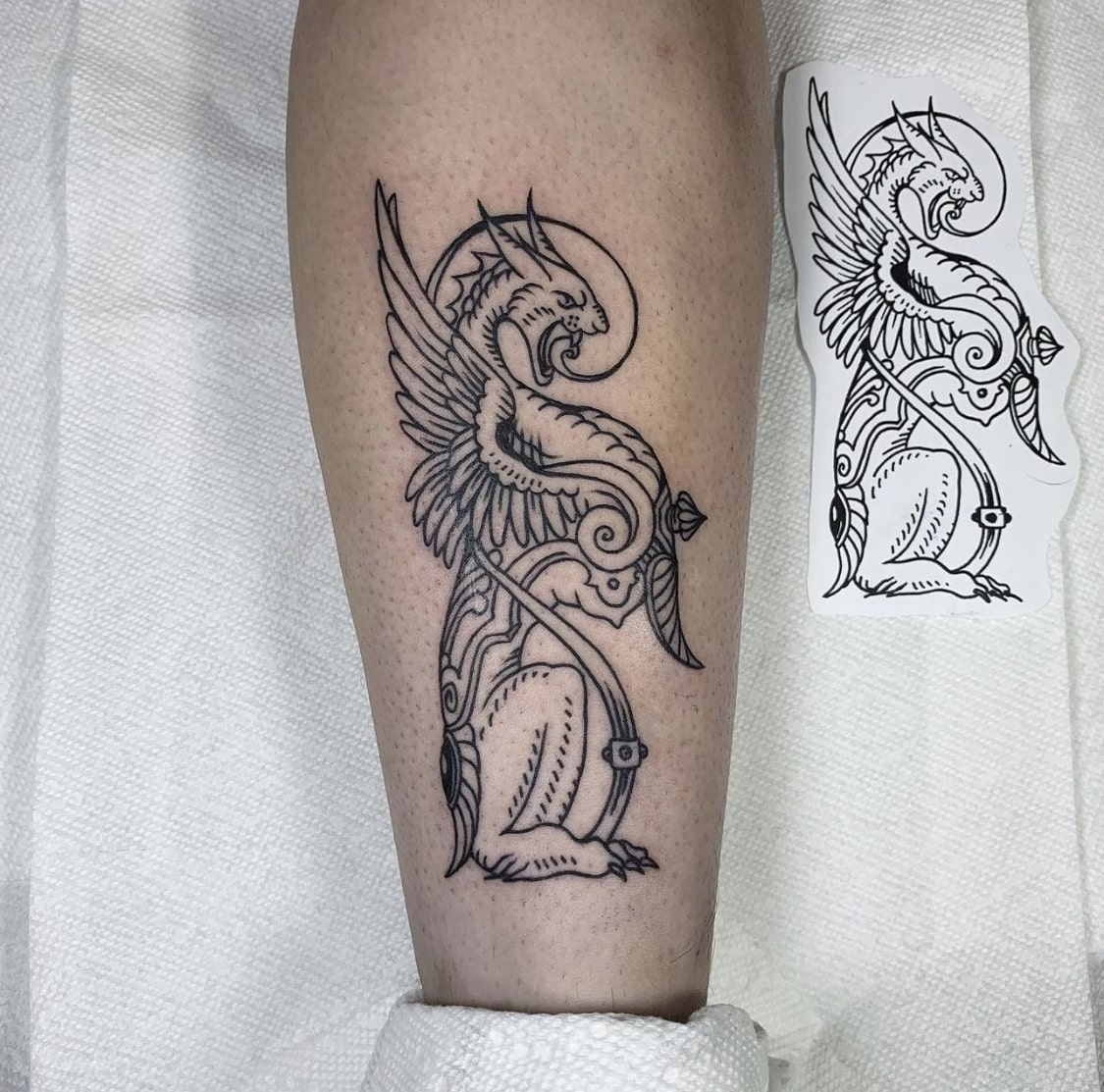 What is the most important thing for you in a tattoo?
- I consider the design and its placement to be the most critical factor. Everything is basically determined by the design. Obviously, the quality of the work is also essential.
Who are your clients? Who comes to you most often? Are there many foreigners among them?
- The majority of them are in middle age. They are often interested in mythology and appreciate medieval engravings. Since I frequently travel, there are quite a lot foreigners among them.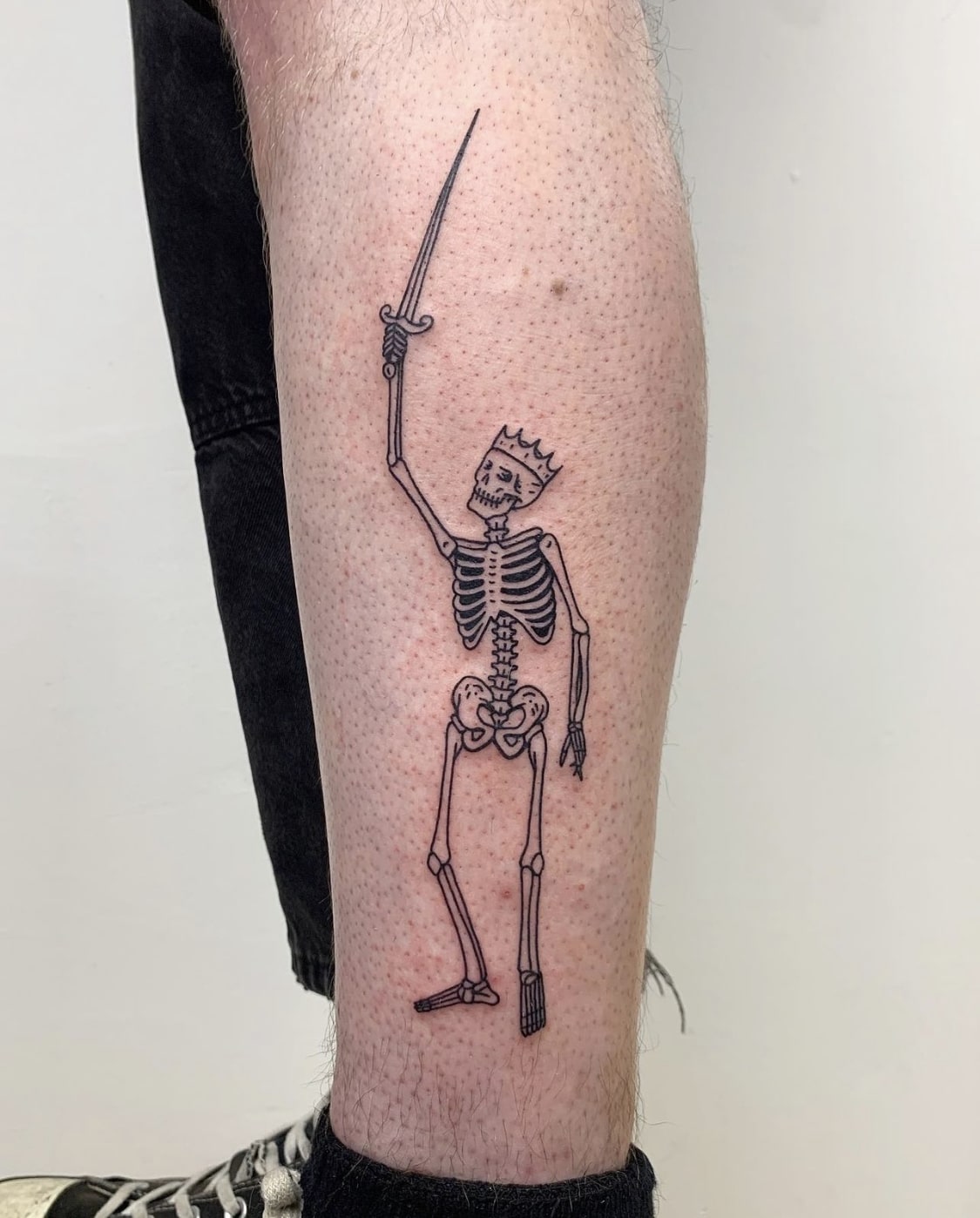 Do you have any favorite tattoos, clients, projects, or maybe some unusual career stories?
- My favorite tattoo was created a year ago. This is Stanczyk, the jester from Jan Matejko's painting, whom I depicted wearing armor and riding a basilisk, a water-running lizard.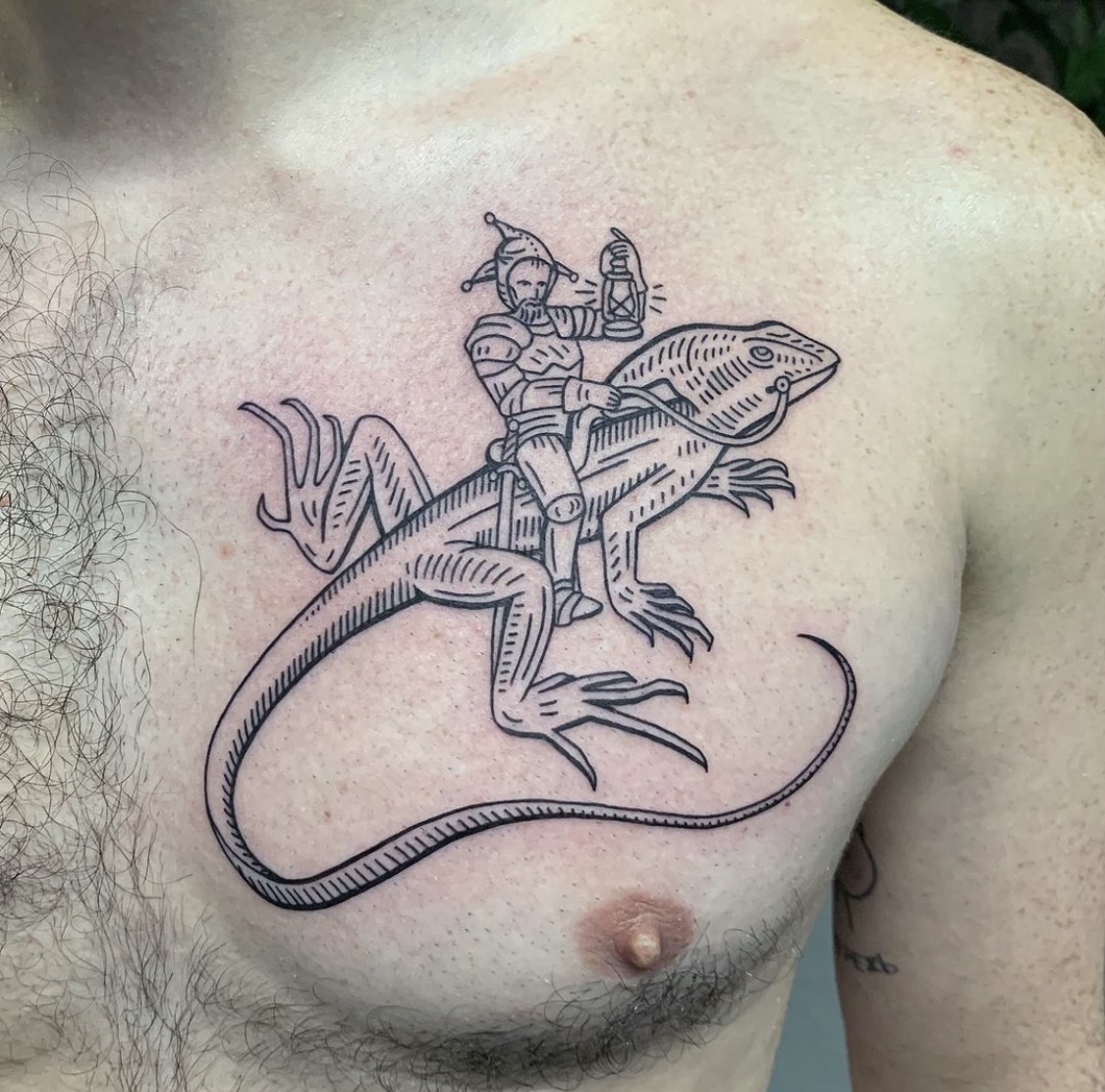 Do you travel a lot for work? Tell us about where you have been?
- I have spent a considerable amount of time traveling to various areas and executing tattoo work over the past five years. I have visited numerous cities in Russia. I traveled and worked internationally in London, Amsterdam, Zurich, Milan, and Tel Aviv. In the course of my travels, I gained a great deal by exchanging knowledge with tattoo professionals from various cities and countries. This is unquestionably an invaluable experience that has greatly contributed to my development.
How do you rate your popularity and how do you think it can be measured? How much are your tattoos?
- I believe my popularity as a tattoo artist increases each year. I am receiving an increasing number of messages with requests from places all around the world. I believe a tattoo artist's popularity can be measured by their level of demand. Typically, booking for my tattoos is closed several months in advance.
The price varies greatly depending on where I work. In a small Russian town, I might charge 200 euros for a flash design that takes me one hour to do. While in some major places, like as London, you may charge 500 euros for the same tattoo without losing consumers. In the tattoo industry, the prices I charge are considered to be higher in comparison to those of other tattoo artists.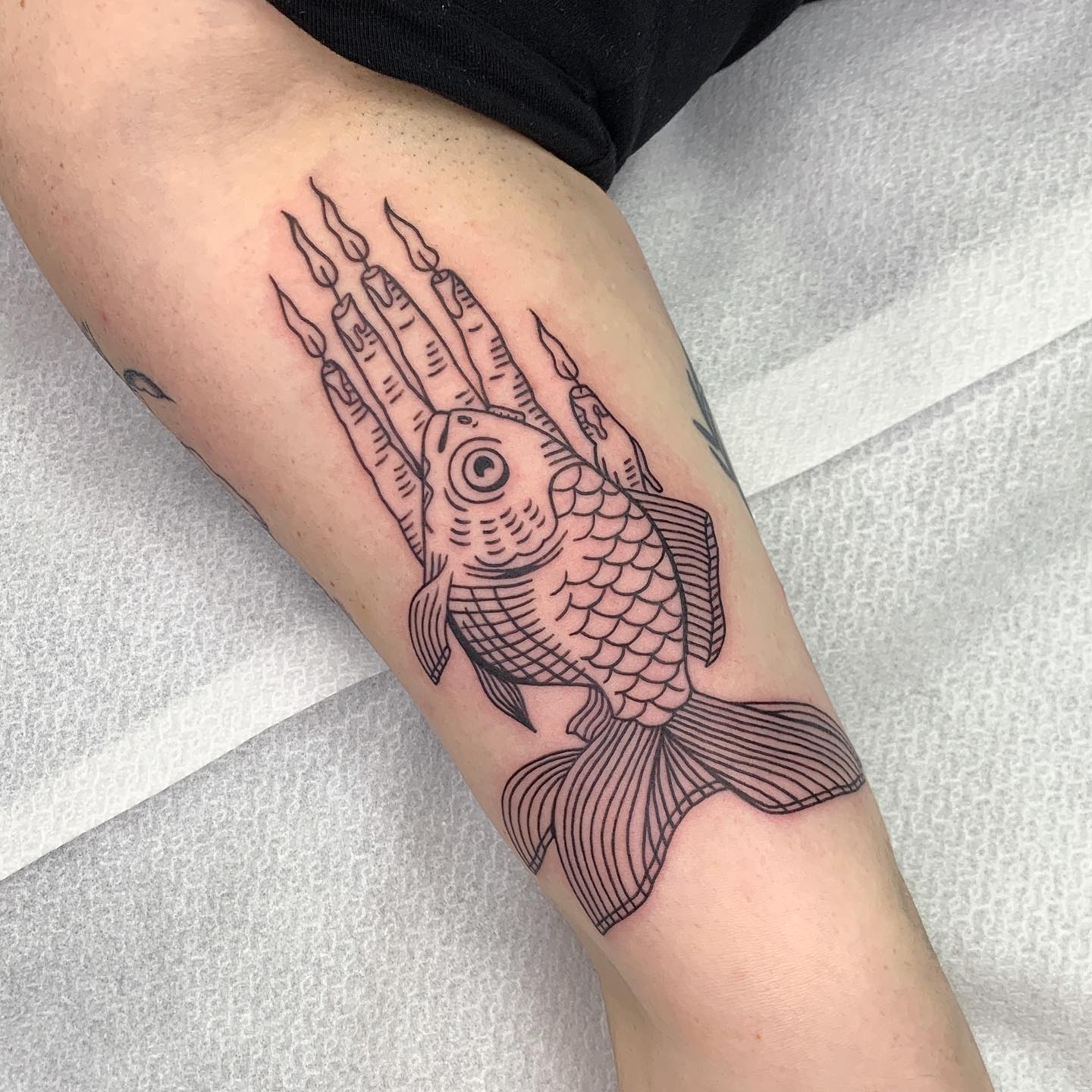 Do you participate in conventions? Share your experience and results. In your opinion, how important is participation in such events for a modern tattoo artist?
- I spend the most of my time focusing on my artwork and occasionally attend conventions. Since I already have a large number of clients who contact me on their own, I am too busy to work, and convention attendance requires a great deal of energy. However, attending conventions is a great way for tattoo artists to attract additional clients. If a tattoo artist already has a substantial clientele, I do not believe it is crucial for him or her to attend events.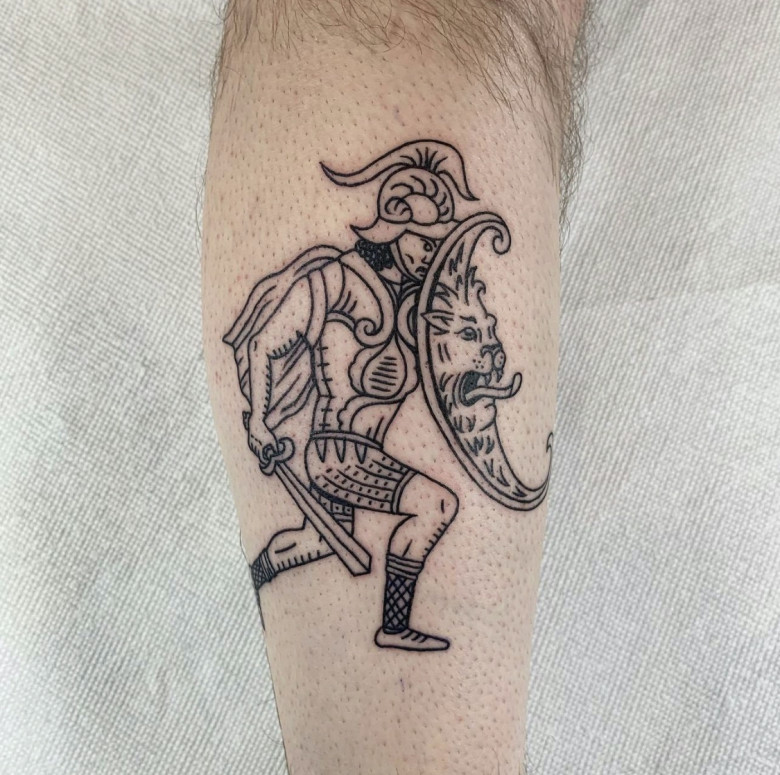 Even though I do not need to find more clients for my profession by attending conventions, I have attended a number of conventions as a guest, and they are usually enjoyable events. I frequently attend internationally renowned conventions. This summer, I was invited to participate in the international online convention "Tattooer in the House" by sending films and images of my work while remaining in the studio. I won first place in this convention's line work category.
I was also invited to participate as one of the tattoo masters at Art Station II International 2021. Numerous renowned tattoo artists and professionals from Russia, the United States, and Europe, among others, participated in this international interactive exhibition.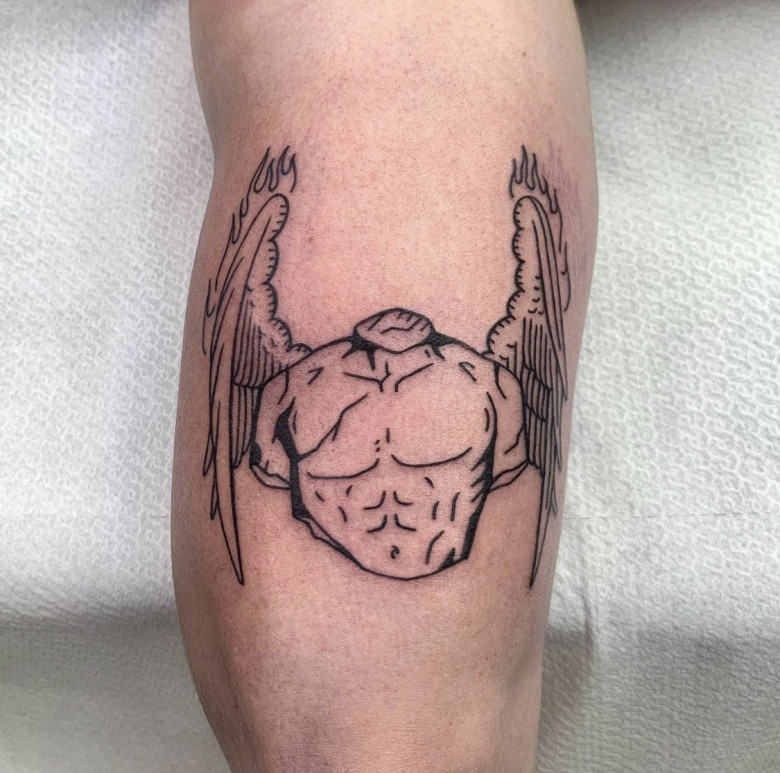 You participated at Art Station exhibition. Tell us in a nutshell about this experience and has there been anything else like it in your career?
- It was an Excellent exhibition with many participants from all over the world. I was pleased to have been invited to attend an event of this level. It was also fascinating to view the work of other artists whose work was on display at this exhibition.
I have participated in international tattoo events in the past. There, I shared tattooing techniques and experiences with a number of prominent tattoo artists. As a result of mastering a range of tattoo techniques and combining good tattoo features into my design, I grew more powerful and skilled.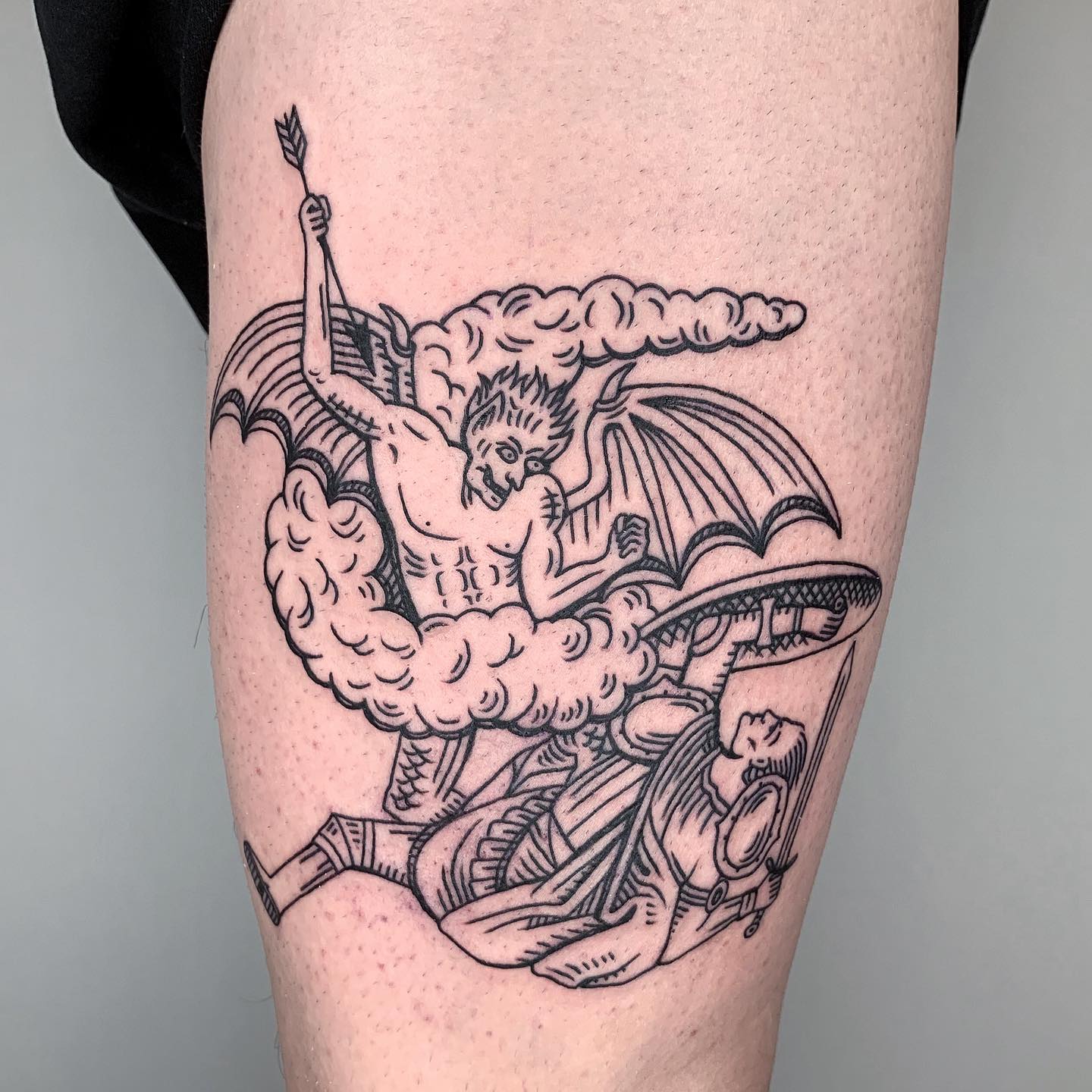 What are your career goals?
- I am really satisfied with my current achievements and believe I have already achieved my career goals. I am pleased with how I have established my own unique style. I believe that a successful tattoo artist is able to keep his or her individual style. I'm delighted that so many people seeking me out for tattoos because they appreciate my aesthetic. My bookings are closed months in advance, I earn a very nice income, and I only work on projects that interest me in my own way.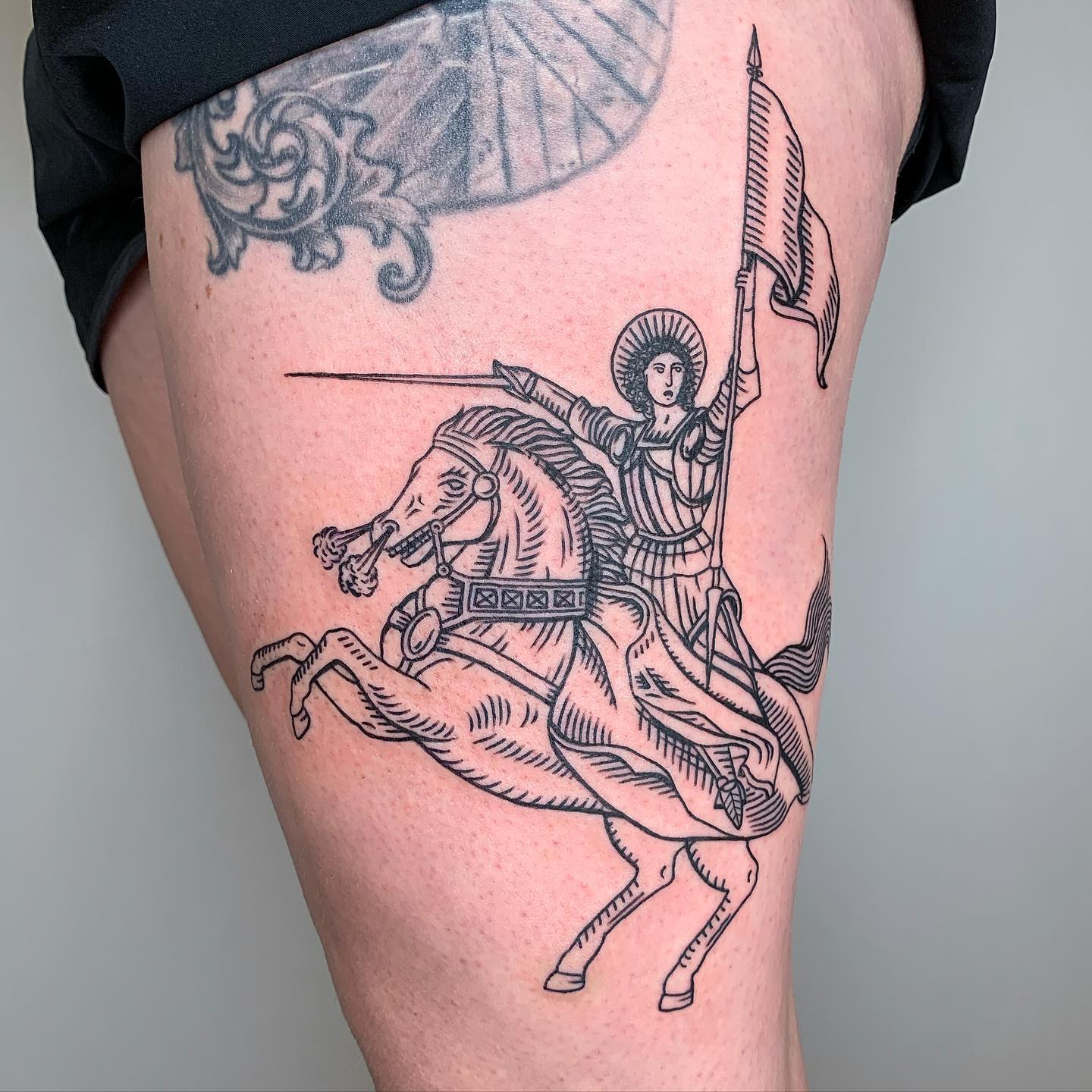 Tell us about your plans for the near future.
- Now that I have a great deal of tattooing expertise, I am a well-known and respected tattoo artist in our country. I've also seen that each year, an increasing number of new tattoo artists enter the field. I am thrilled with the growth of the tattoo industry. I am willing to share my tattoo knowledge with future generations. I have instructed a number of apprentices in the tattoo industry.
In the future, I hope to expand the culture of tattooing and attract more people to this art form. I plan to organize international tattoo exhibitions.