Refined realism in tattoos by Maksim Pishunov
Tattoo artist Maksim Pishunov
/ Source: @maksim_pishunov
The hero of today's interview was one of the brightest tattooists of the famous St. Petersburg studio Sashatattooing - Maksim Pishunov. Using graceful thin lines and soft gray color, the artist creates unique realistic and botanical tattoos that delight with their delicacy and detail. Today we will try to learn as much as possible about Maksim and his creative journey into tattooing.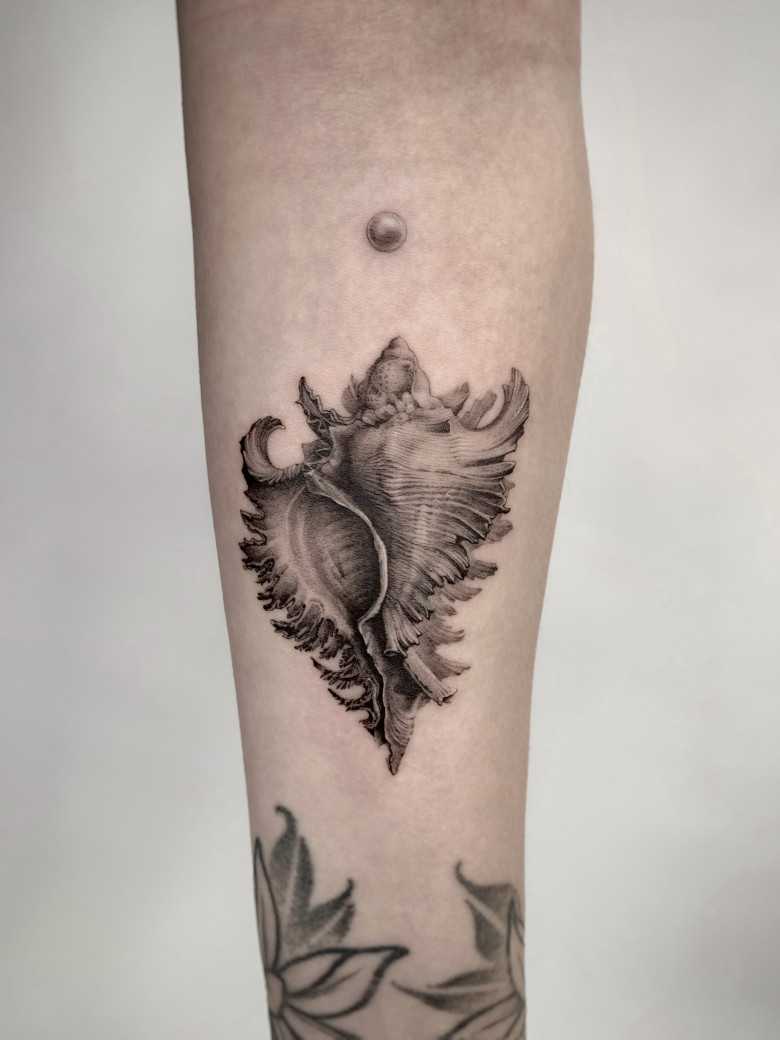 ---
- Maksim, where are you from? What and when led you to the tattoo? How did it all start for you?
- I was born and raised in the small town of Arzamas (Nizhny Novgorod region, Russia).

I went to art school since childhood, drawing in any of its manifestations has always been interesting to me, and the tattoo was no exception. Since adolescence, I wanted a tattoo for myself, but it was not possible, which I am very happy about now.

At the age of 23, I wanted it again, there was free money, and I decided to start looking for a tattooer. Reading various forums - how to find a good master in general, I came across such a phrase, I quote "the main thing that a tattoo artist should be able to do is draw." This responded to me, and I began to study the question already from the inside - how to become a tattooer? After all, drawing is what I can do. In general, I spent all my free money on the purchase of equipment and decided to try myself in a new direction. By the way, I didn't get a tattoo for myself, I'm still "clean" :)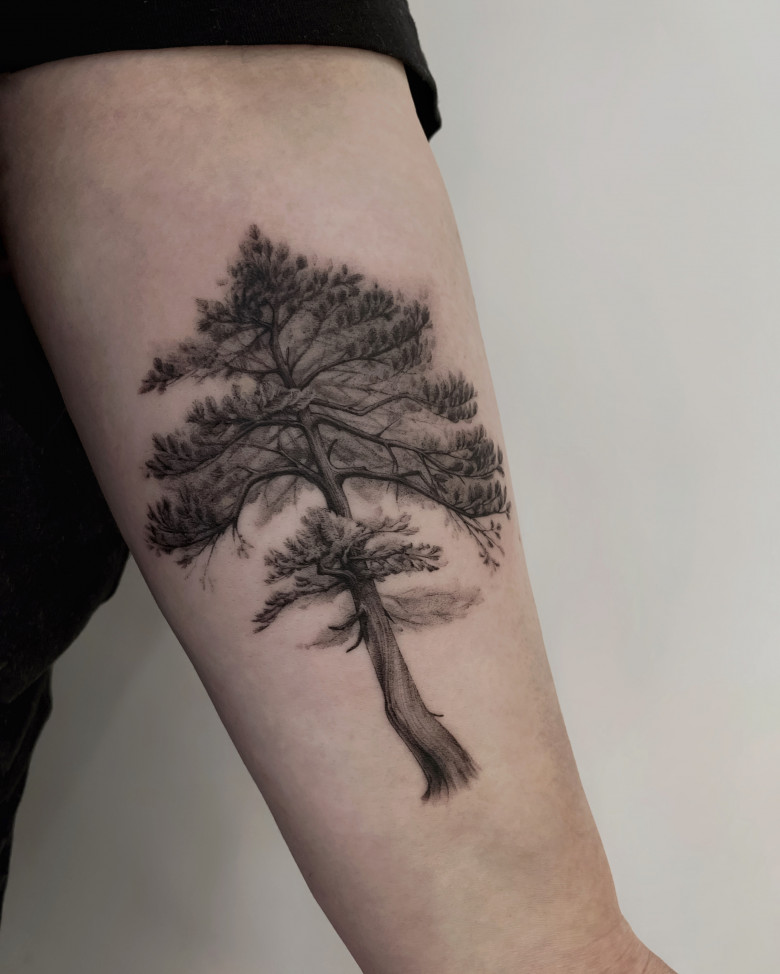 - You mentioned that you have an art education. Tell us about this stage of your life. What possible career did you leave behind for tattoos?
- Since childhood, I have been drawing a lot. My mother drew attention to this and from the age of 5 she sent me to my first art school. I am very grateful to her for this. In the future, I continued my studies and graduated from another art school, which gave a serious base for 5 years of study. Also in my teens, I got into graffiti, it was also an important stage. As for another possible career, I think that it couldn't be, I'm the kind of person who moves what is interesting. Interest is the engine.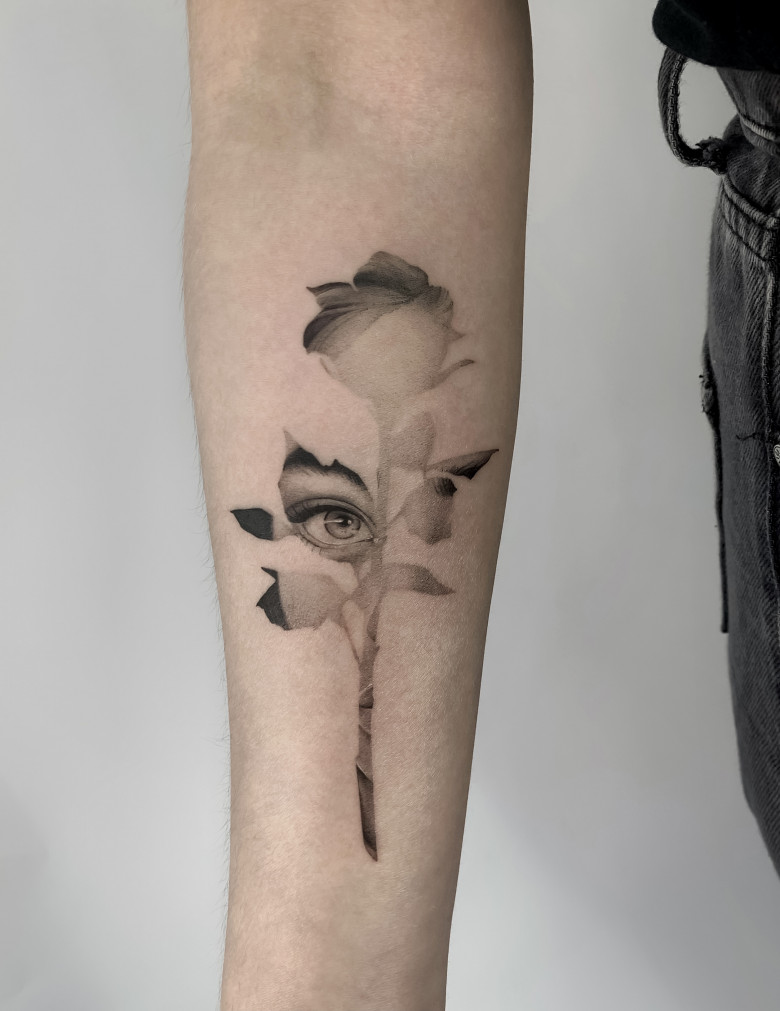 - Maksim, you said that you were involved in graffiti as a teenager. How do you think your passion for this street culture has affected your work?
- Yes, I think it did. Probably on the opportunity to create and express yourself freely without limits and boundaries. Then, in adolescence, it was a certain protest, and at the same time it united creative people. Communication, competition and joint projects with other guys gave an incentive and a desire to experiment.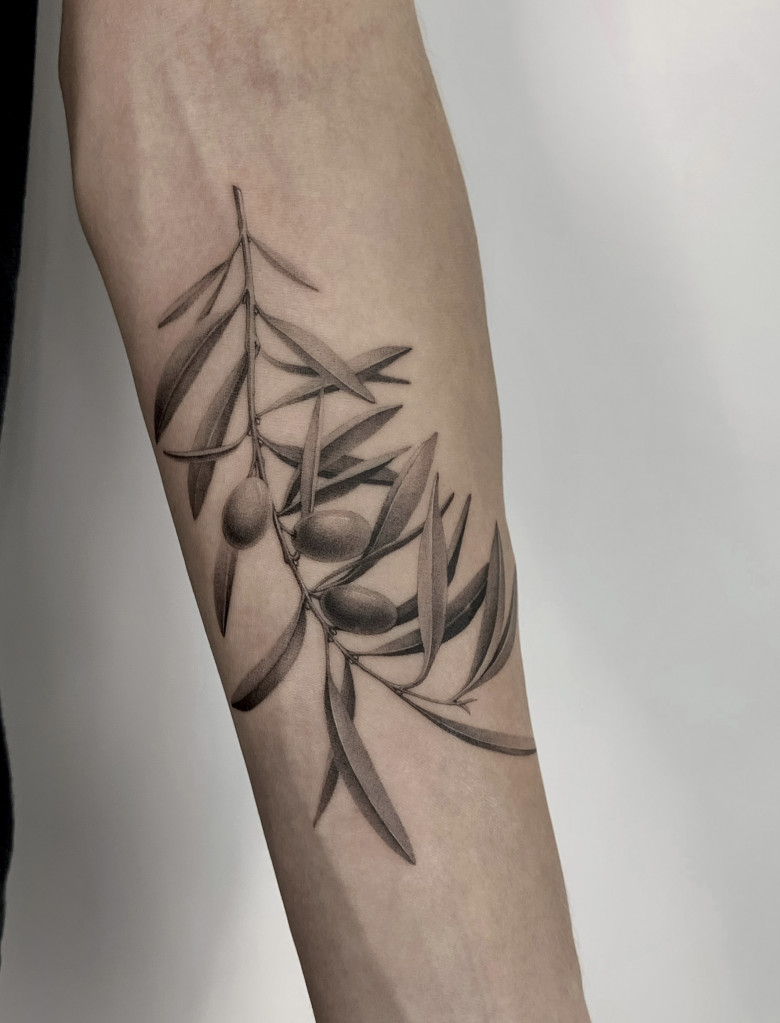 - Do you remember your first client and the feeling when you picked up a tattoo machine for the first time and started making your first tattoo?
I made my first tattoo with a self-made machine to my friends at the age of 16, then I didn't think that I would be a tattoo artist :) This is a very interesting story. The tattoo was doubled, but after the first part, my machine broke down and I already did the second job just with a needle, so I also tried hand poke without knowing about it :) It was a very cool experience that probably influenced my future choice of profession.
Consciously, I started tattooing later, then everything was more professional in terms of equipment, but there was very little knowledge. Thanks to my friend, he himself offered me to be the first and it was very thrilling, but my desire to learn was stronger :)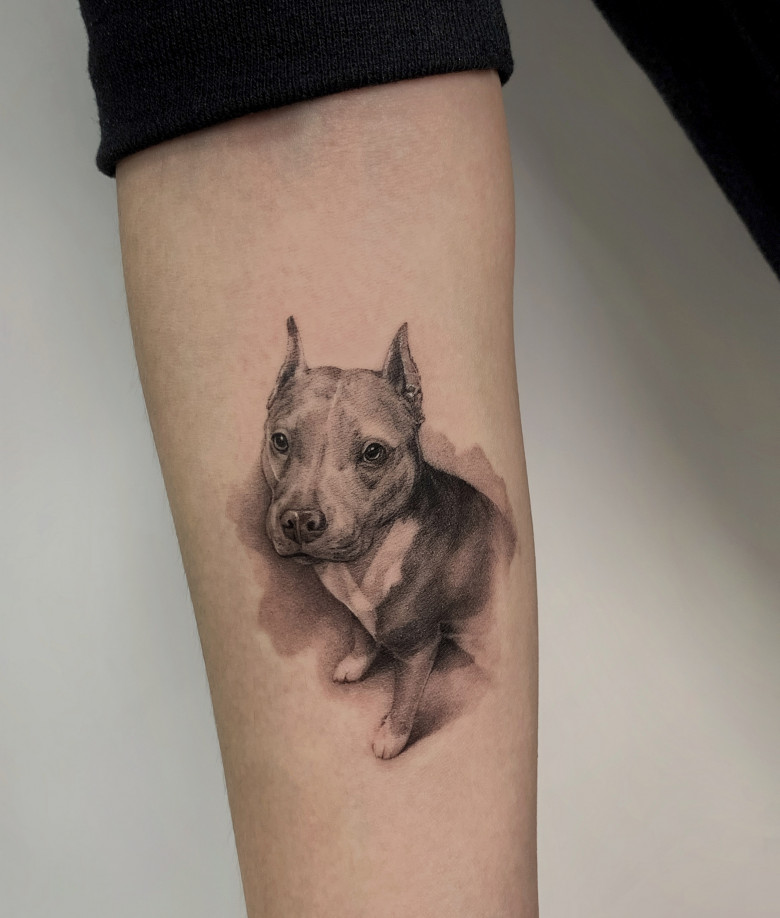 - Tell us how you got to St. Petersburg and started working there?
I always wanted to move to a big city. I did not consider Moscow, I do not like the pace of life there. I was more interested in St. Petersburg, but I had never been there, so I decided that it would be great to go on exploration. Then I followed the work of artists of Sashatattooingstudios and wanted to work there at least as a guest, get to know the guys and at the same time see St. Petersburg. I wrote to the studio with a proposal and told them about my plans. I received a lot of likes for my work on Instagram, but there was no answer. I was a little upset, but I decided that I would still move to St. Petersburg, albeit without preparation.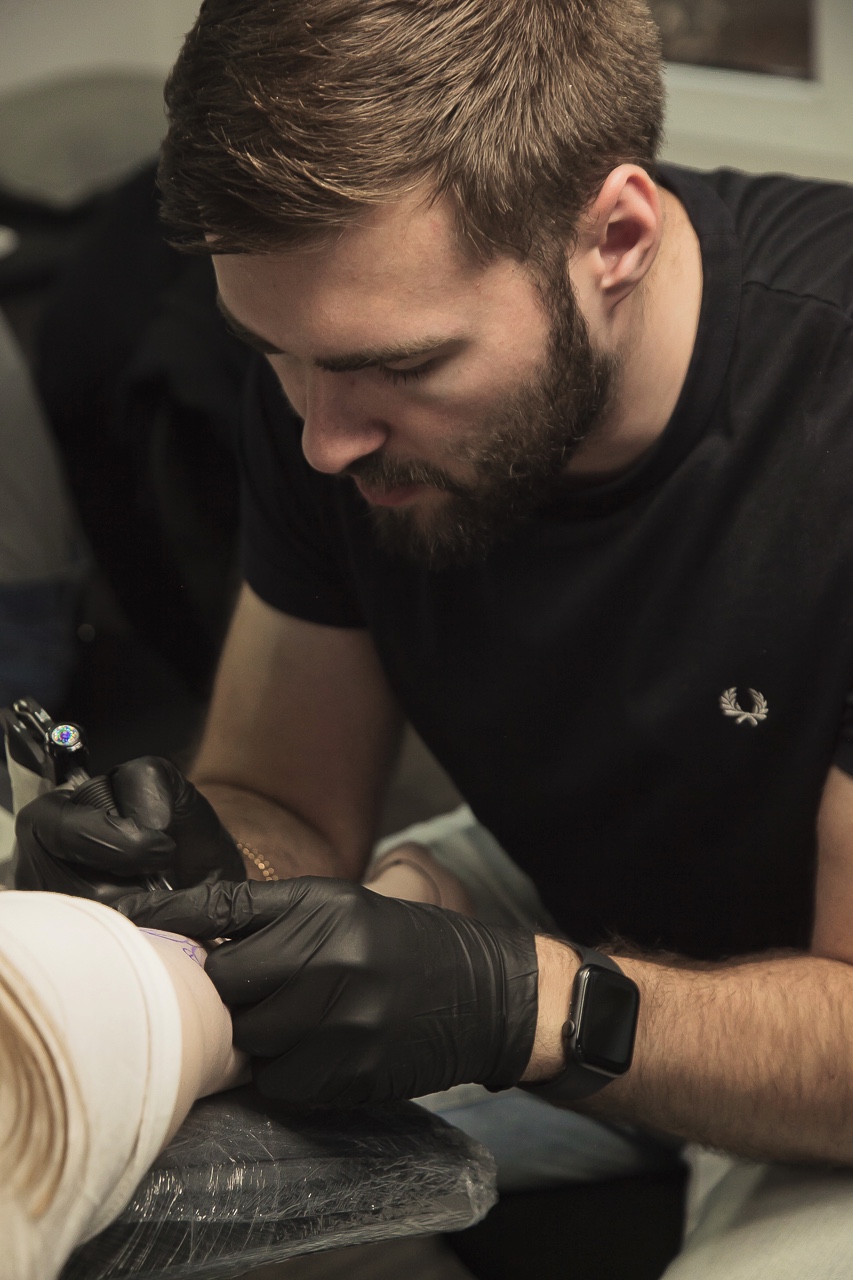 A few months later, two days before my move, Sasha Masyuk called me and offered to become a resident of Sashatattooingstudios, she did not yet know about my plans and it was a pleasant coincidence that I was going "to nowhere", and arrived in one of the most cool studios, where I really wanted to be. You can say - dream, dreams come true:)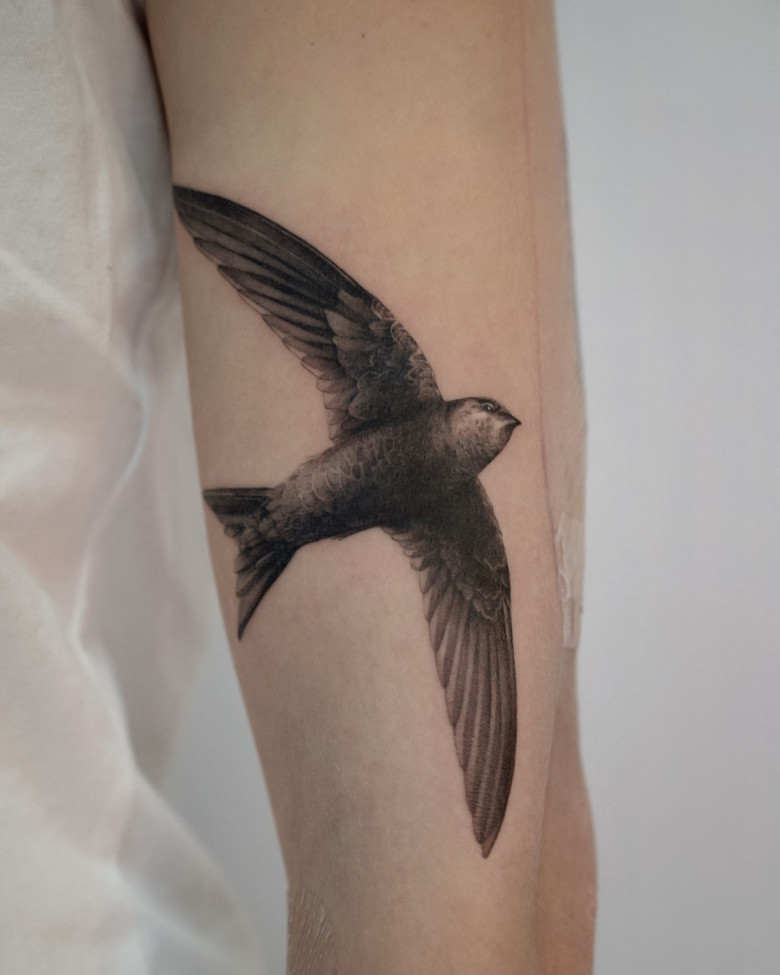 - How did your style develop? Where did you start? How did you come to the style you are working in now?
- At the beginning of the journey, in order to gain experience, I started from clients' requests. At that moment I did not have knowledge about the directions in the tattoo, there was no instagram yet and there was little information. I experimented in my work, tried to work in different styles. And gradually came to graphics, this style was closer to me.
With the development of Instagram, I began to find tattooers who worked in graphics and watched their work. Their craftsmanship inspired me to improve and make more subtle and elegant work. For a long time I worked only with 3rl needles, at some point I wanted to do even finer and more detailed work, and now I have completely switched to 1rl needles. Such work takes a lot of time, but the result speaks for itself.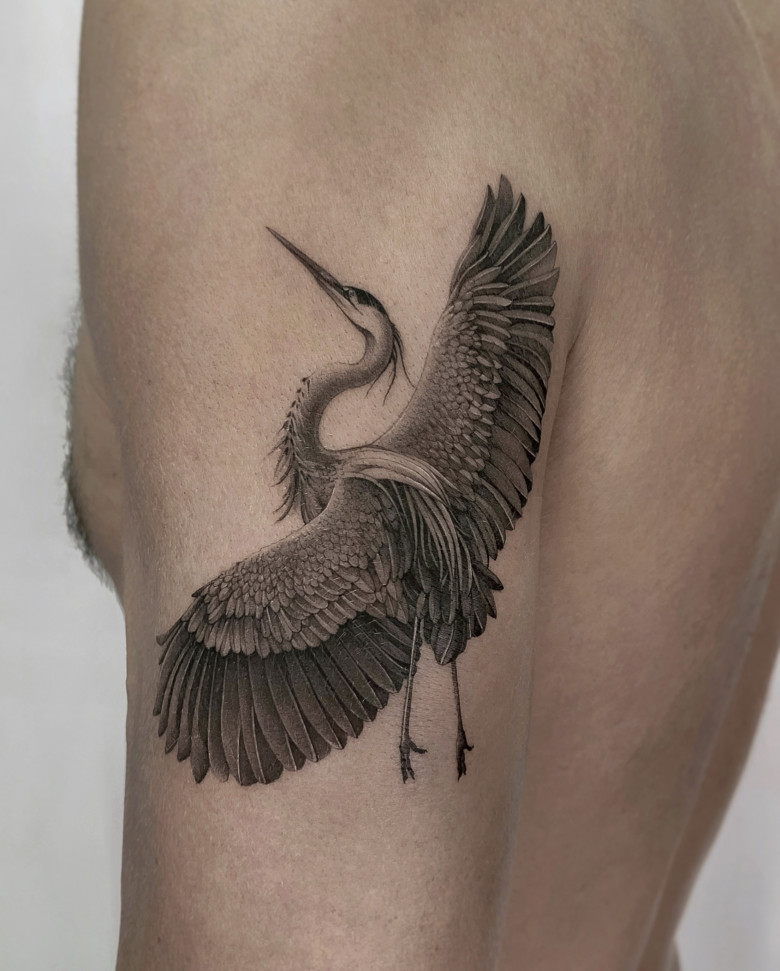 - Where do you draw inspiration from? What kind of work do you prefer?
- Since childhood, I have liked to observe and consider everything that is around me. I can sit in my thoughts for hours and contemplate. It fills and inspires me, any little thing can be a source of my inspiration. As the saying goes, beauty is in the eye of the beholder.
Now I prefer projects in which I can show my professionalism as much as possible, conveying realism in the work.
- Where are you currently working?
- I continue to work at Sashatattooingstudios. For me, this is a team of professionals and I am glad that I am part of this tattoo family. The studio is constantly evolving, giving young tattooers the opportunity to grow. Creates a comfortable environment for us and our customers.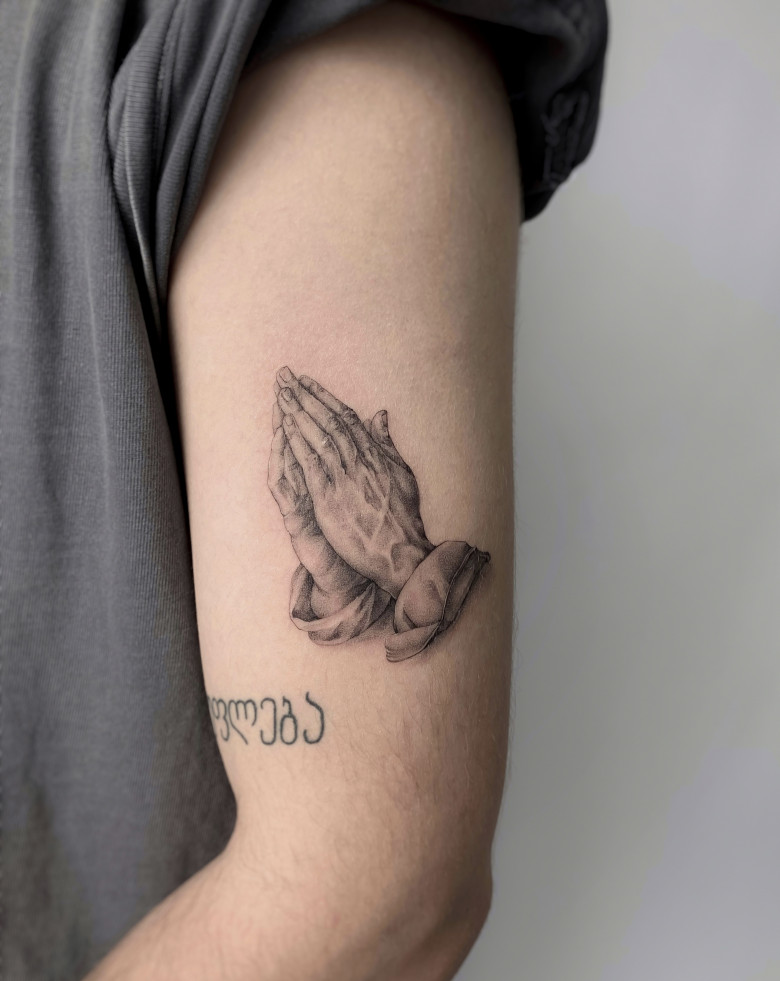 - You have been traveling a lot lately. Are there any specific attitudes towards tattoos in Europe?
- Yes, sure. From my experience, Europeans trust the tattooer more. As if they are more free to tattoo. Sometimes in the course of work it seems to me that they are ready for any experiments.
- Who are your clients? Are there many foreigners among your fans?
- It so happened that my main audience is girls. Probably due to the fact that earlier I focused on floristry. Now my style is changing and the audience is changing with it. I think it's enough for now, it's hard to evaluate.
The more I travel, the more foreigners are interested in my work.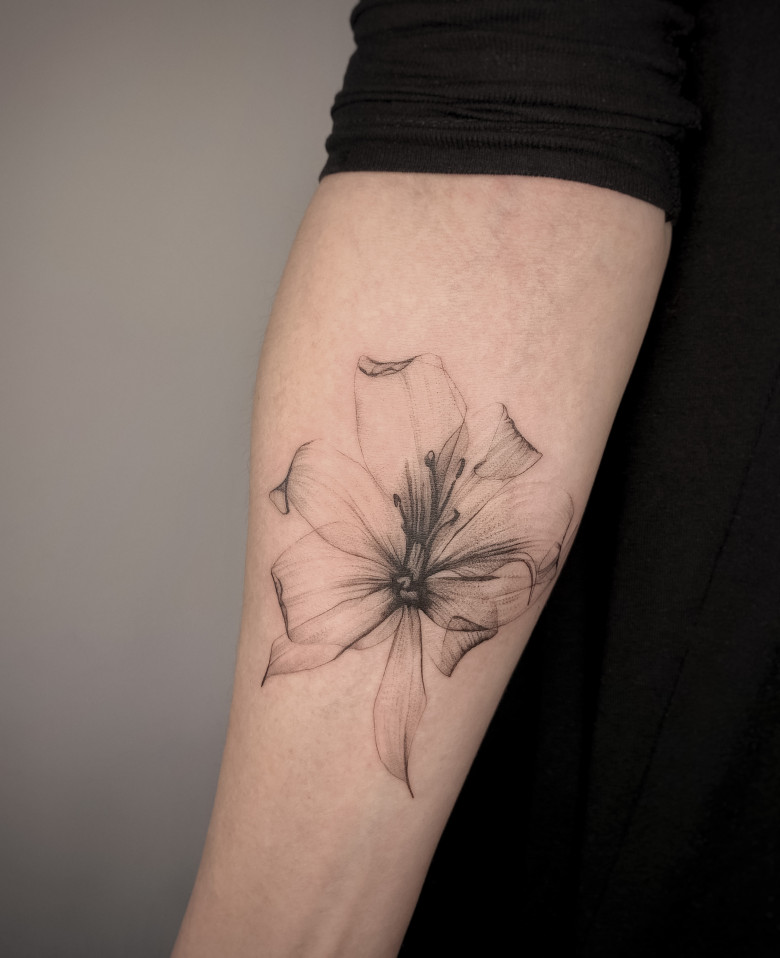 - We often hear that Russia has some of the best painters and tattooists in the world. Do you agree with this statement?
- I agree with this, tattooing in Russia is now at a high level. Our tattooers are appreciated all over the world, but there are also many top foreign tattoo artists that I like.
- Share your secrets on how to find inspiration and strength for work when there is none?
- I try to work for pleasure, when I feel that there is no energy for something, then I let it go and devote time to other interests. The main thing is to change the focus of attention.