Self-Realization through Art: An Interview with Delphin Musquet, Founder of SANS PATRIE /
27 / 09 / 2023
Andrew Novikov
Meet Delphin Musquet, a creative visionary and the founder of SANS PATRIE / studio. With years of experience in the tattoo industry, he has graciously shared his knowledge and expertise with us. In this interview, we will delve into his journey in the world of tattooing, his unique artistic style, and how he has achieved the perfect balance between work and creativity. He will also offer insights on blending a passion for art with an entrepreneurial mindset and provide advice for aspiring tattoo artists looking to succeed in this industry. Find inspiration in this interview with Delphin Musquet, who continues to expand the horizons of his career and creative expression.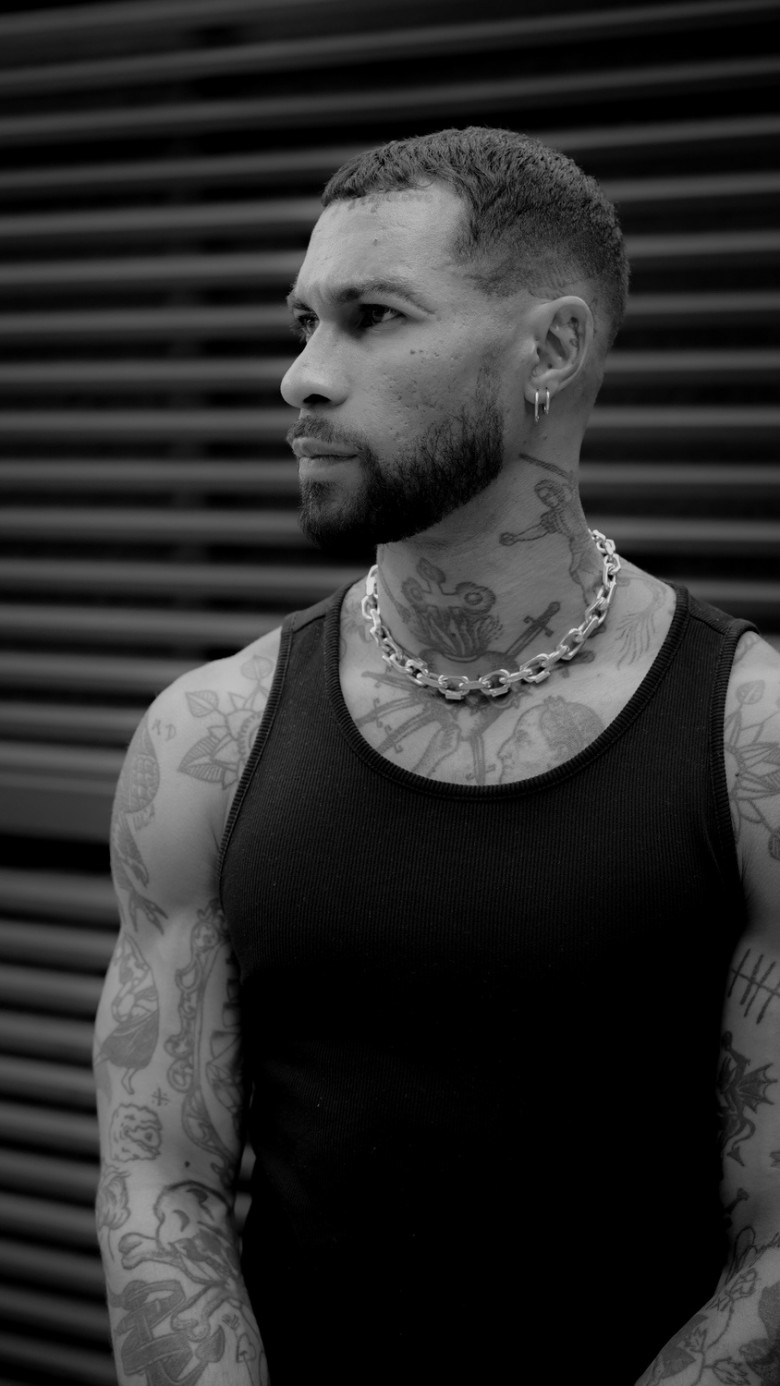 ---
Tell us a little about yourself. How long have you been working in the tattoo industry, and what inspired you to embark on this journey?
- I've been in this industry for 6 years now. The idea of reaching the perfect work-life balance is a dream only a few can afford. As soon as I've realized I could maybe have a career in tattooing, being creative and traveling around the world, I've done everything possible to be able to do that forever.
How did your career start? Who was your teacher? Were there any difficulties in mastering this profession?
- I've taught myself how to tattoo. I really wanted to give myself some simple doodles, and I didn't want to go to a studio to pay for "bad" tattoos. So, I bought a cheap tattoo kit on eBay to do it on myself. Back then, I was skateboarding a lot, and this DIY mentality probably came from it, so I would say skateboarding was the best teacher I could have ever wished for. You can employ this mindset in various aspects of life, and it has significantly assisted me in launching and running businesses.
Is tattooing art, work, or something else for you?
- It's all about freedom. As I mentioned earlier, tattooing has provided me with the ideal work-life balance I've always aspired to have. It's given me the opportunity to unleash my creativity while exploring different places through travel, art, and businesses, which is truly amazing.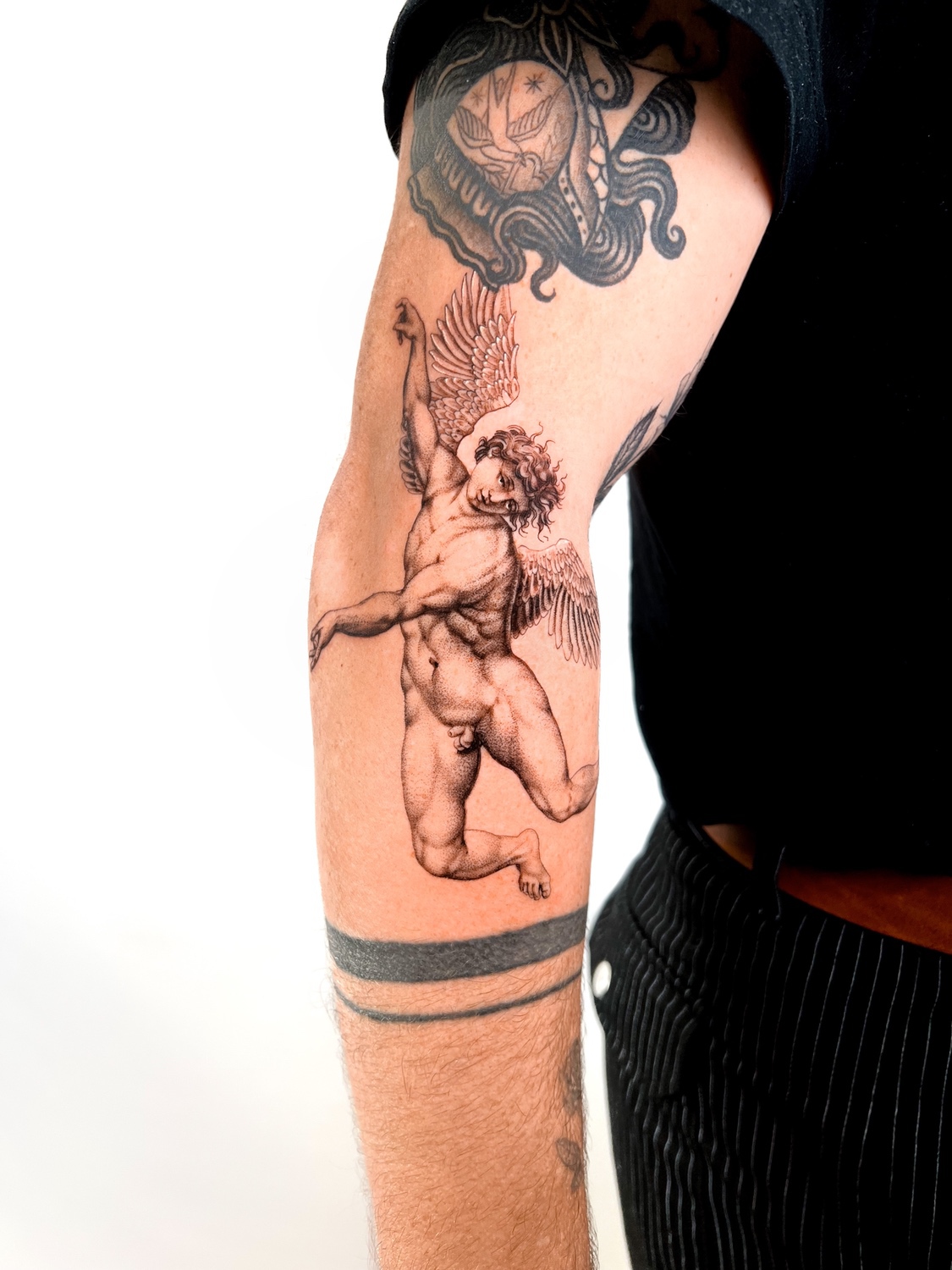 Your tattoo style is very recognizable and unique. How would you describe your artistic signature?
- I'd describe my style as a fusion of fine line and realistic tattoos. Drawing inspiration from both Asian art and Renaissance paintings, I blend these diverse artistic influences using tattoo techniques to craft a unique and personalized aesthetic.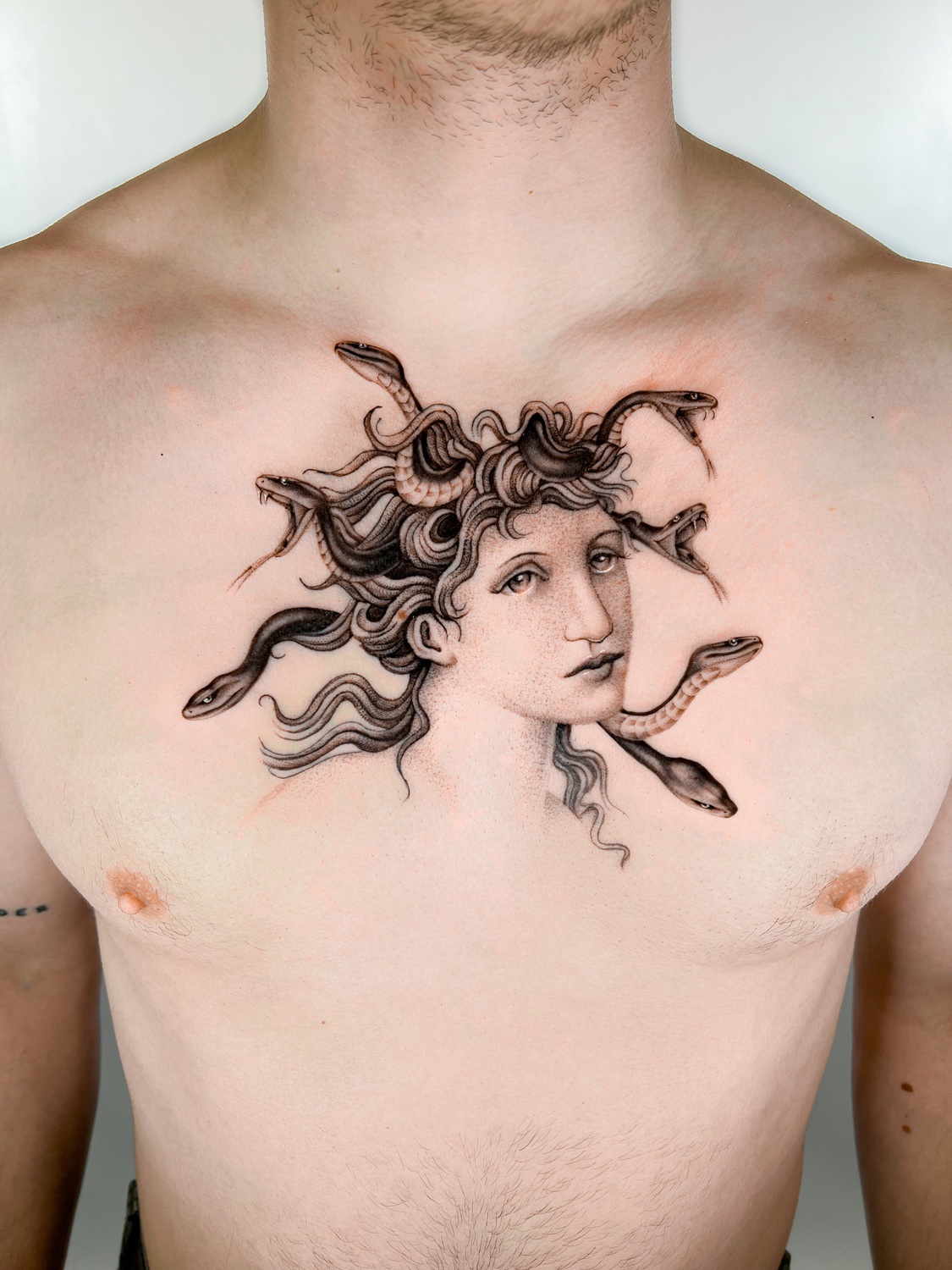 How do you approach creating personalized designs for clients? What steps do you take to understand their preferences?
- I usually have a consultation with my client at the beginning of the appointment, and we both exchange ideas and collaborate on the design. One rule I like to respect for my clients is that whatever we will be doing, I want it to look good when they leave the studio that day. So if the composition will take a few sessions, I want to make sure that we start with something that looks great on its own, so they can wait a little longer if their finances don't allow them to finish it or for whatever other reasons they could have to not finish it quickly. I consider tattoos like ornaments or jewelry, so they have to be worn the same way, in a beautiful way.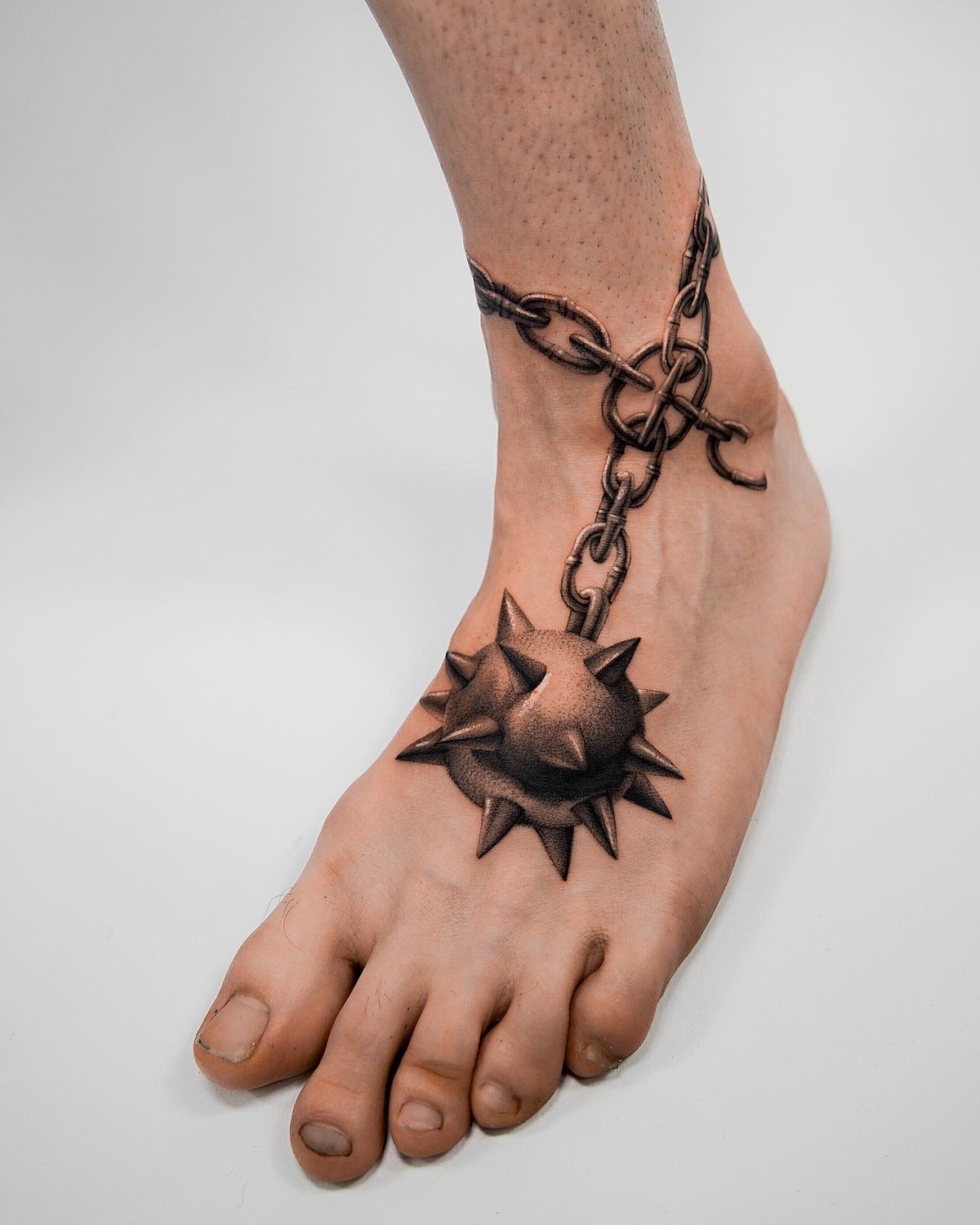 Your tattoos appear very detailed. How do you maintain the clarity and precision of details even on small surfaces?
- It's all about applying the black properly and using good contrast. I always make sure I "pack in" the black in areas it has to stay in order to know that my tattoos will heal properly. Then the rest would be to put in the details gradually.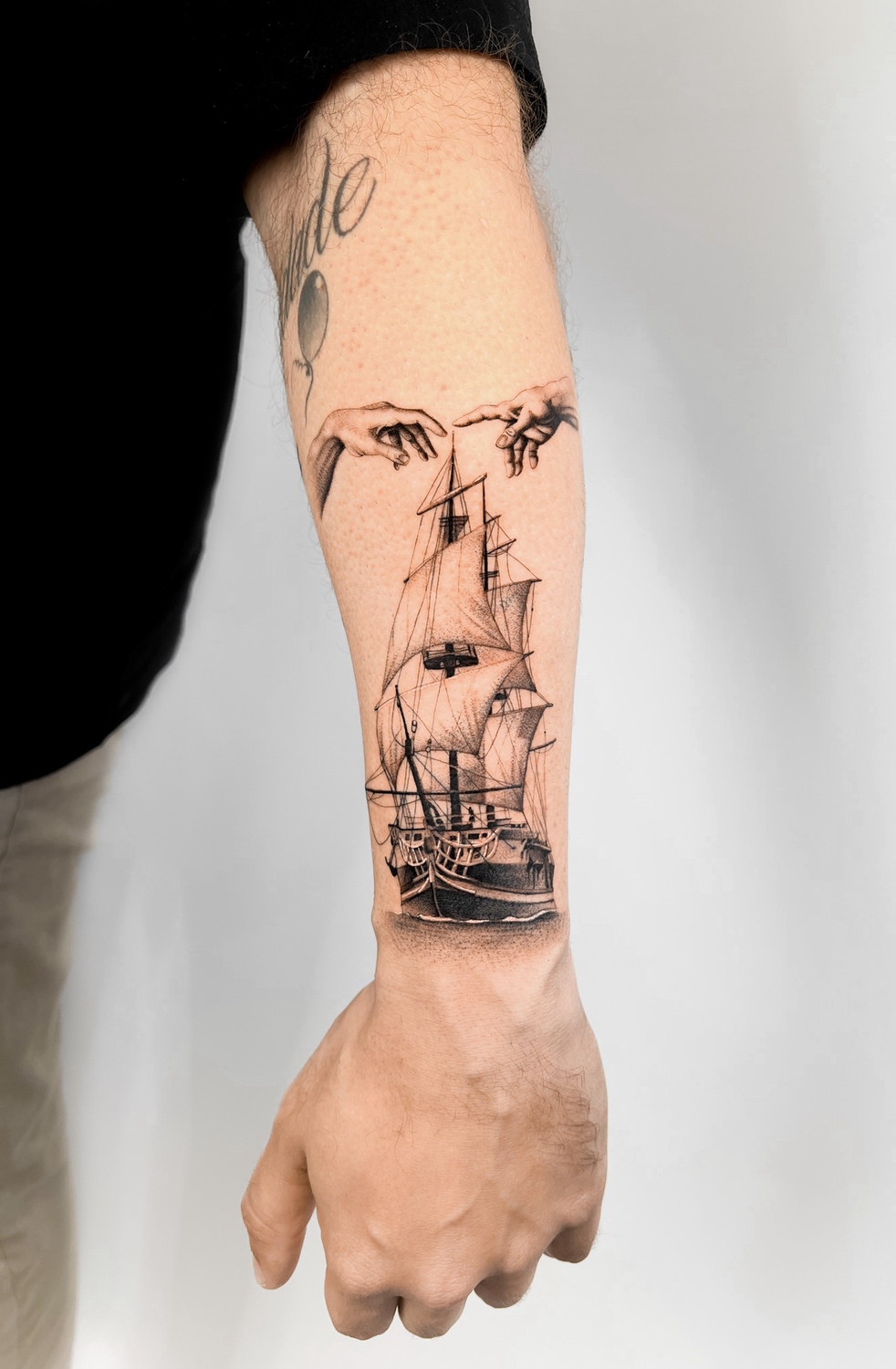 What is the most important thing for you in a tattoo?
- I'm fascinated by the art of adapting a tattoo design to the body, as if it were a perfectly tailored garment. It's an incredible feeling to create a piece that harmonizes with the body's curves and movements, enhancing its natural beauty. In fact, I often draw parallels between tattooing and tailoring. Just like clothes, tattoos are worn by individuals, and therefore, the process of creating a tattoo should be approached with the same care and attention to detail as tailoring a bespoke outfit.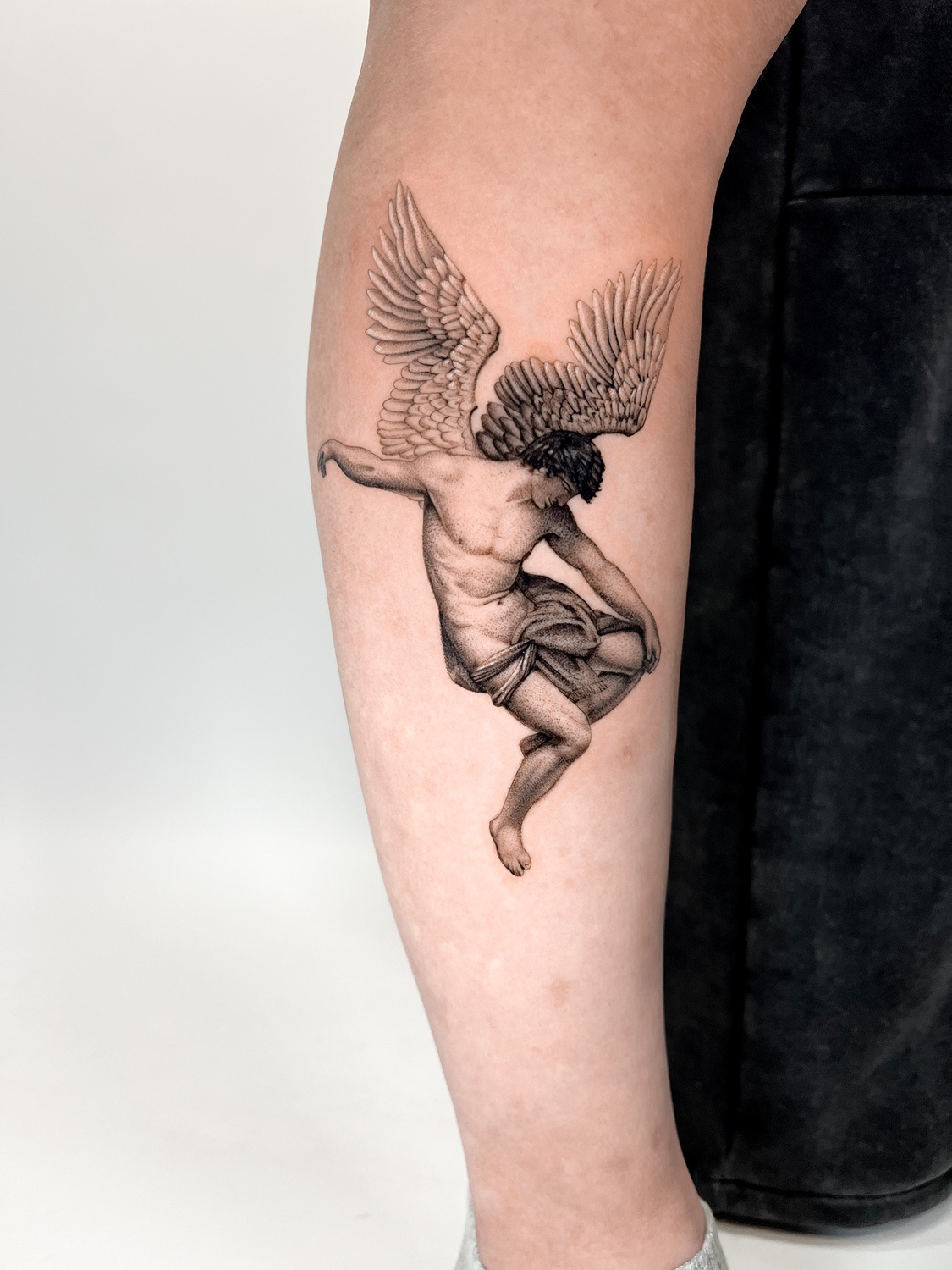 How do you rate your popularity, and how do you think it can be measured?
- Simply by the number of bookings and requests we receive. Fun fact, just before opening my studio, I opened my books until I made enough money to be able to pay for the lease deposit and refurbished the place. In 3 weeks, I booked a full year!
You have a huge number of followers on social media, including both collectors and professional tattoo artists. Can you give a piece of advice based on your own career on what new tattoo artists should do to follow in your footsteps?
- To be honest, my advice would be to pursue what you're passionate about, enabling you to engage in it daily without realizing how amazing you're becoming. I've diligently pursued everything I've loved in my life, and over time, they seamlessly converged, ultimately allowing me to find ways to monetize them. So, invest your effort and excel in your passion, showcasing your work through social media.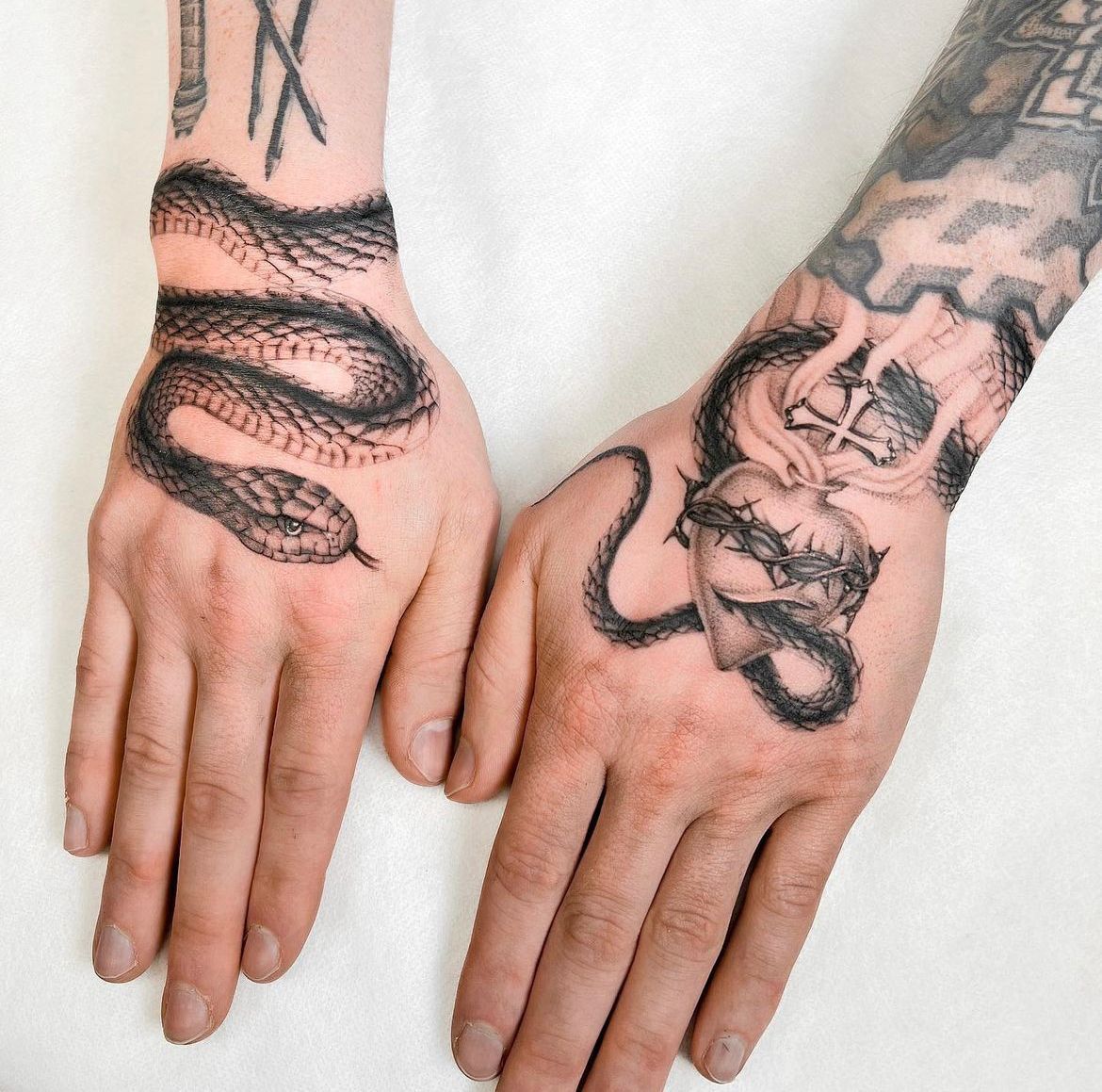 Social platforms serve not only as business tools but also as platforms to curate your passionate pursuits. You will inevitably inspire others and potentially cultivate a following through this approach. The challenging part lies in maintaining people's interest in what you're doing, especially in today's fast-paced environment with new trends emerging weekly. My most significant advice would be to pursue your interests for the sheer joy and love of them while maintaining a business-oriented mindset behind your endeavors.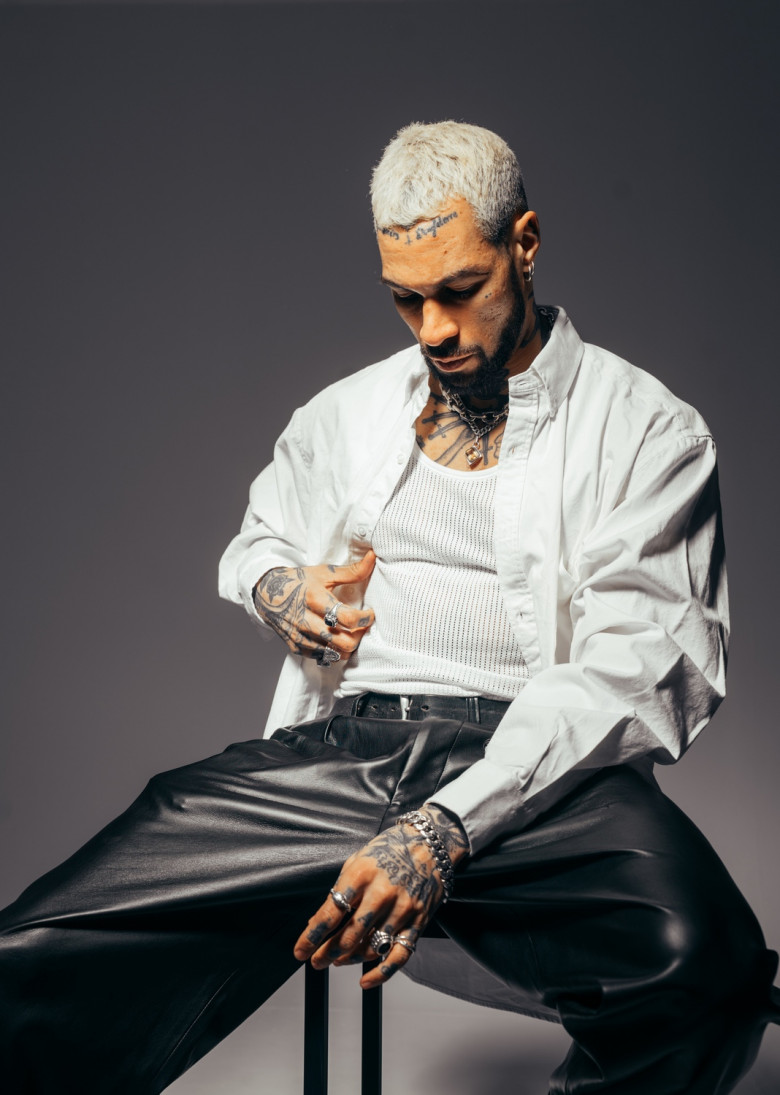 You have an impressive career: being the owner of a popular tattoo studio, the creative director of the SANS PATRIE / brand, a member of several Pro Teams, and still continuing to do tattoos yourself. Can you tell me how you manage to juggle so many activities in your life? What are your career goals?
- As mentioned earlier, I engage in all the activities I am passionate about, making it relatively easy to balance them since they all essentially represent my hobbies. Every day, I try to push the boundaries of my capabilities, aiming to venture into new domains in my life. One of my most significant aspirations is to establish my clothing brand and create various other products. My ambition extends beyond the confines of the tattoo industry, as I am determined to show and elevate my artistic sensibilities and aesthetic vision.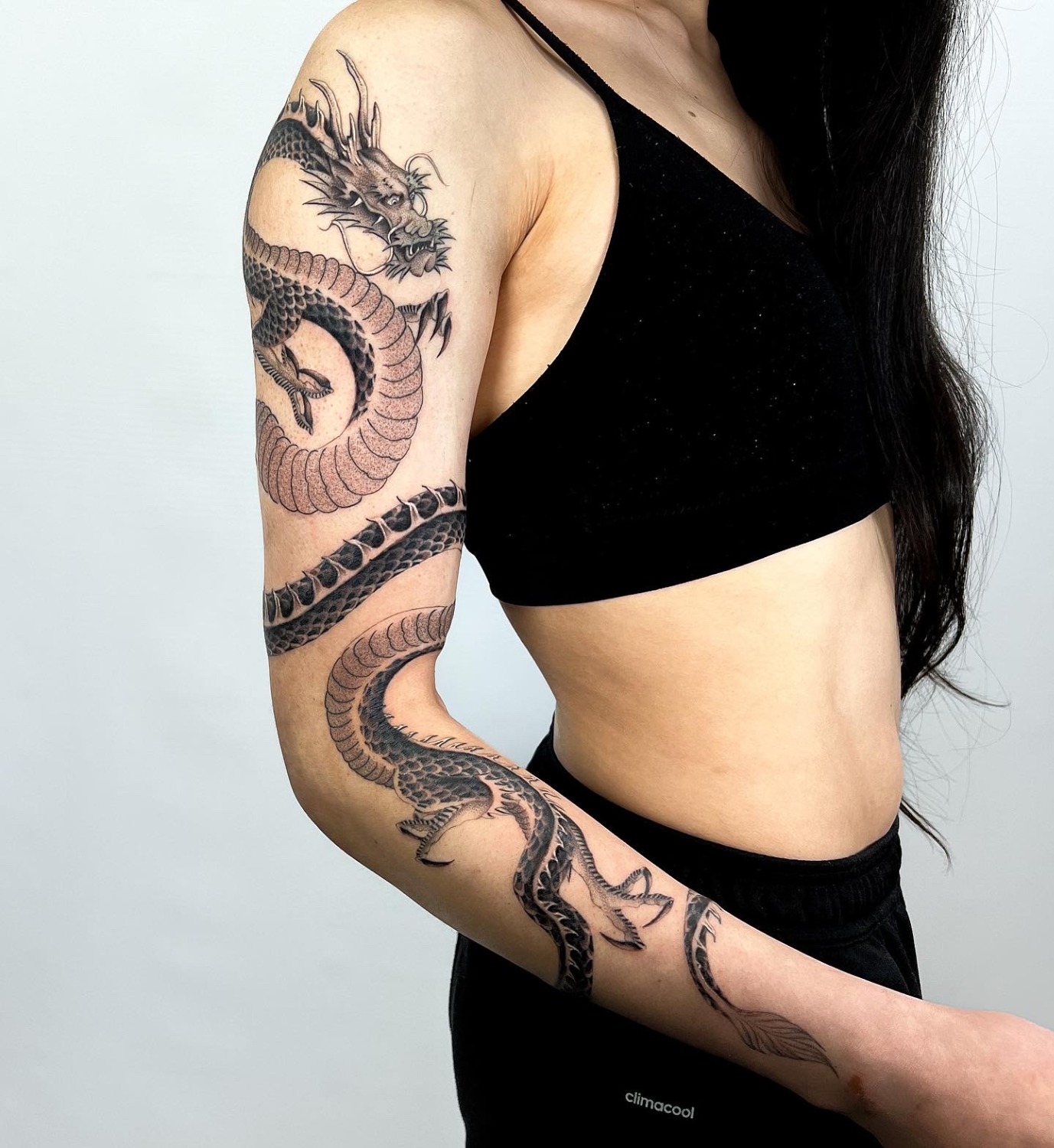 Tell us about your plans for the near future.
- While tattooing has been a central part of my career and creative expression, I believe there's more to explore beyond its limitations. So, I really want to connect all the industries I'm fond of and hopefully find myself in a situation even more suitable for myself.