The Delicate Touch of Micro-Realism: Gyan's Tattoo Artistry
25 / 10 / 2023
Andrew Novikov
Welcome to an exclusive interview with the talented male tattoo artist, Gyan, who specializes in the captivating world of micro-realism. In this conversation, we dive into the artistic journey of Gyan, exploring the origins of his passion, the unique aspects of his craft, and the inspirations that drive his creativity. From his preferred themes and preferred tools to the cultural nuances of tattoo artistry in South Korea, we'll gain insights into the intricate world of micro-realism tattooing. Join us as we uncover the artistry, dedication, and aspirations of Gyan, and get ready to be inspired by his vision and commitment to his craft.
---
Tell me a bit about yourself. Where are you from, and where are you working now?
- The motivation for becoming a tattoo artist stems from a long-standing passion for art and creativity. I've enjoyed drawing since childhood and majored in visual design at an art school. While working at a design company after graduating, I felt a strong desire to draw instead of working on design tasks using a computer.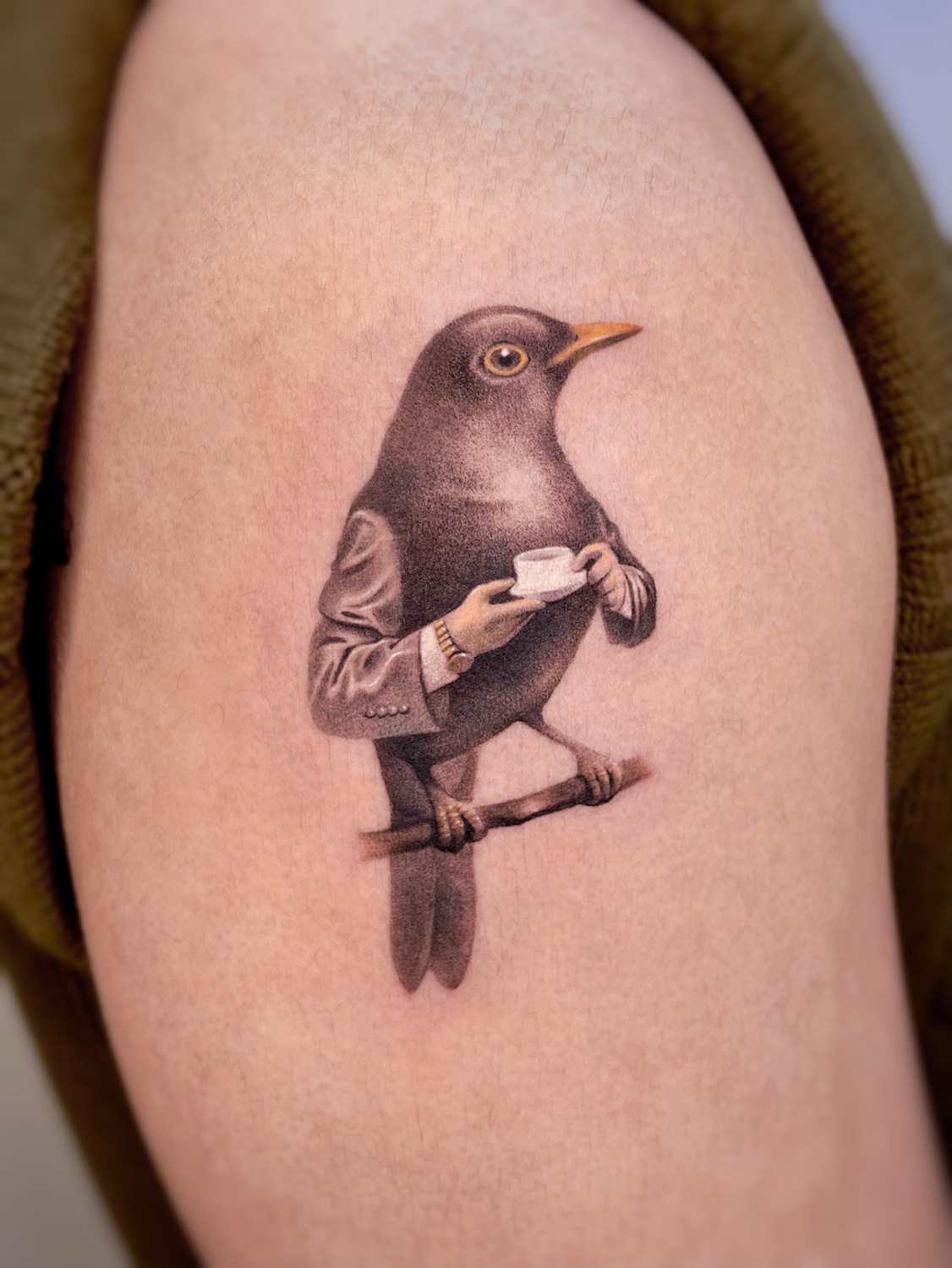 In particular, I was naturally drawn to tattooing, which is closely related to my interests like fashion and subculture. Since I've been drawing for a long time, I studied the technical aspects under a mentor at a tattoo studio and am currently striving to develop my own unique style.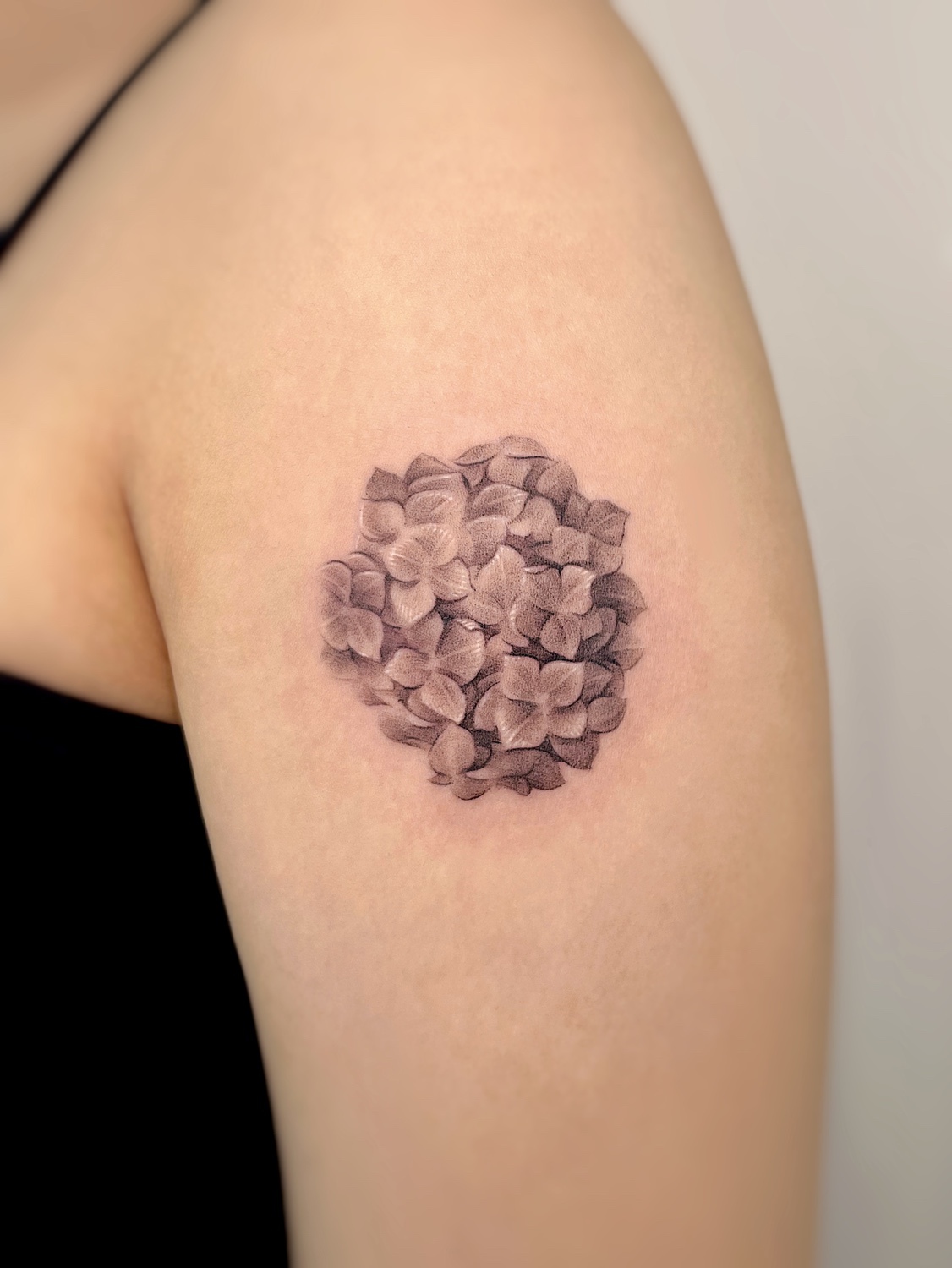 What does the word "tattoo" mean to you?
- Tattoos can be a simple form of art, but they can also represent a person's values, experiences, or serve as a commemoration. The fact that everyone has different criteria for tattoos makes it, in itself, a form of artistic expression. For me, tattoos are a creative outlet. In the process, I feel joy and experience a desire to improve my drawing skills. It's a simple yet primal form of work that evokes basic emotions.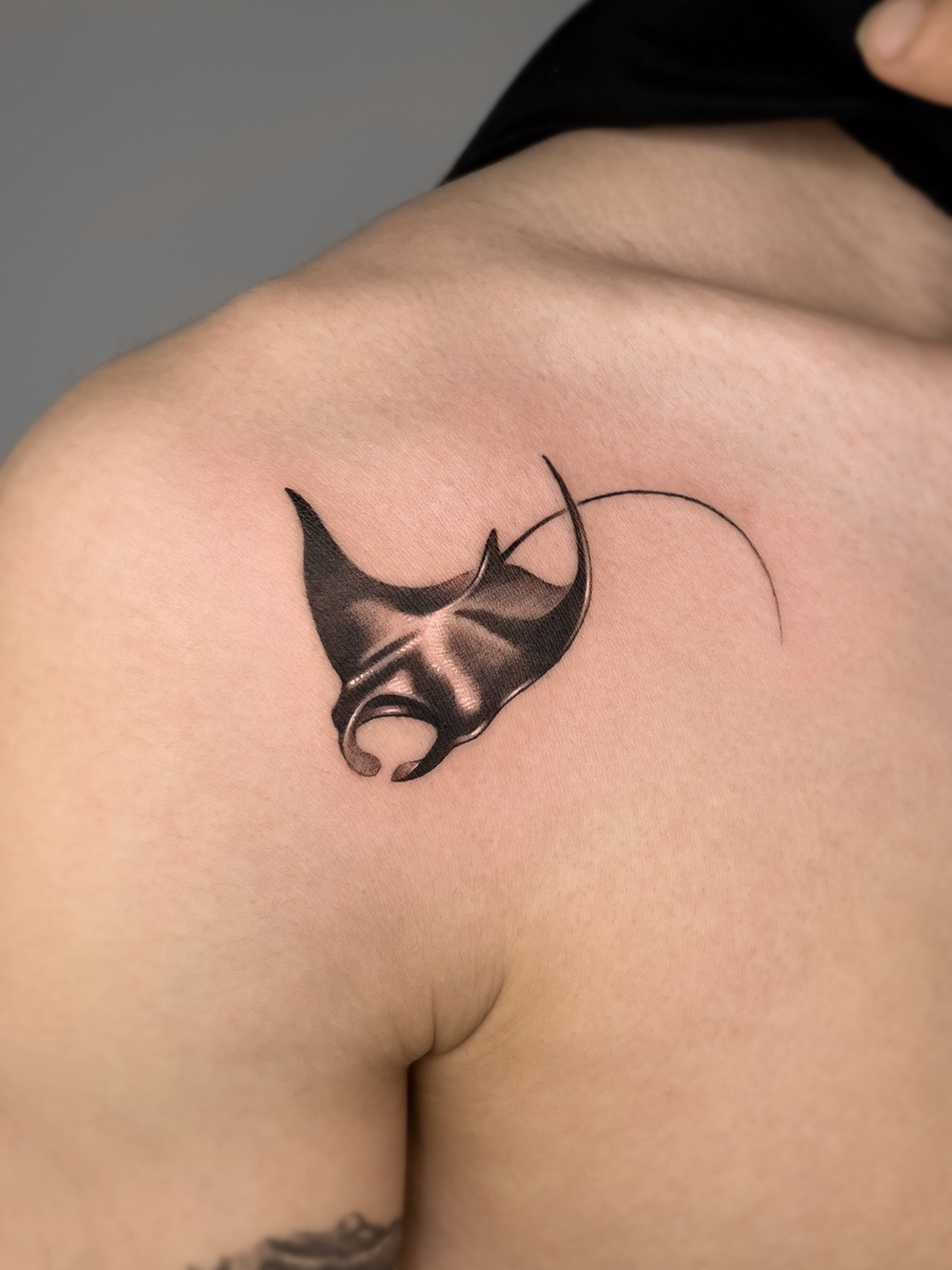 Your portfolio mainly consists of miniature works in realism. What attracts you to this style?
- It's true, my portfolio consists of realistic miniature artwork. The appeal of this style lies in the ability to express intricate designs even in small areas of the body. It allows for a delicate and precise touch, and the soft tones used in the work seamlessly blend with the skin, providing a natural complement to tattoos.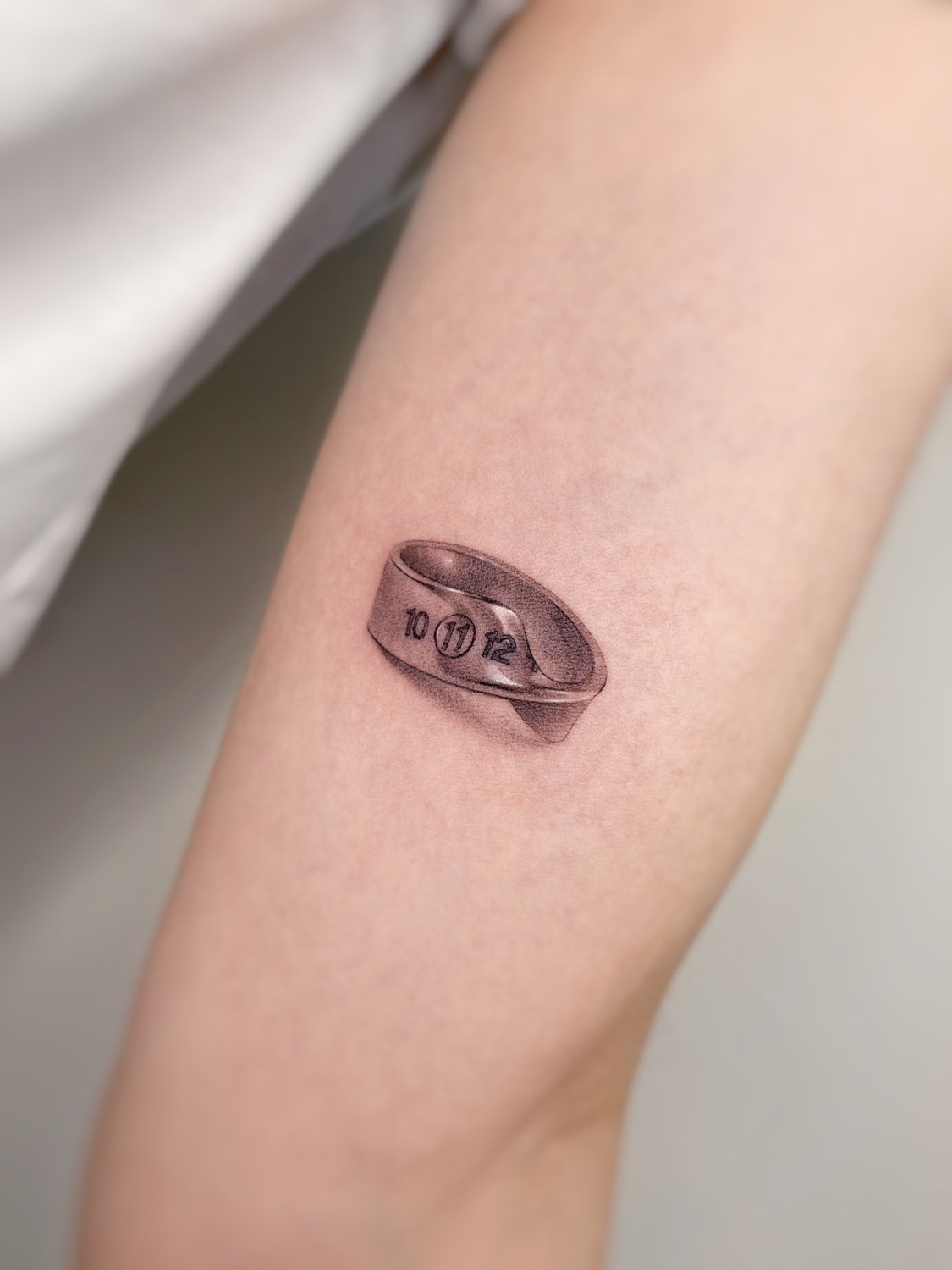 What are your preferred themes, and where do you draw your inspiration from?
- I work with various themes, including captivating patterns of leaves with graceful stems, diverse flowers, dynamic wings of beautiful birds, and romantic and unique vintage items. Among these themes, I feel a strong attraction to nature. Their unique visuals, symmetry, and the diversity of patterns they offer provide rich materials for creating beauty in tattoo designs.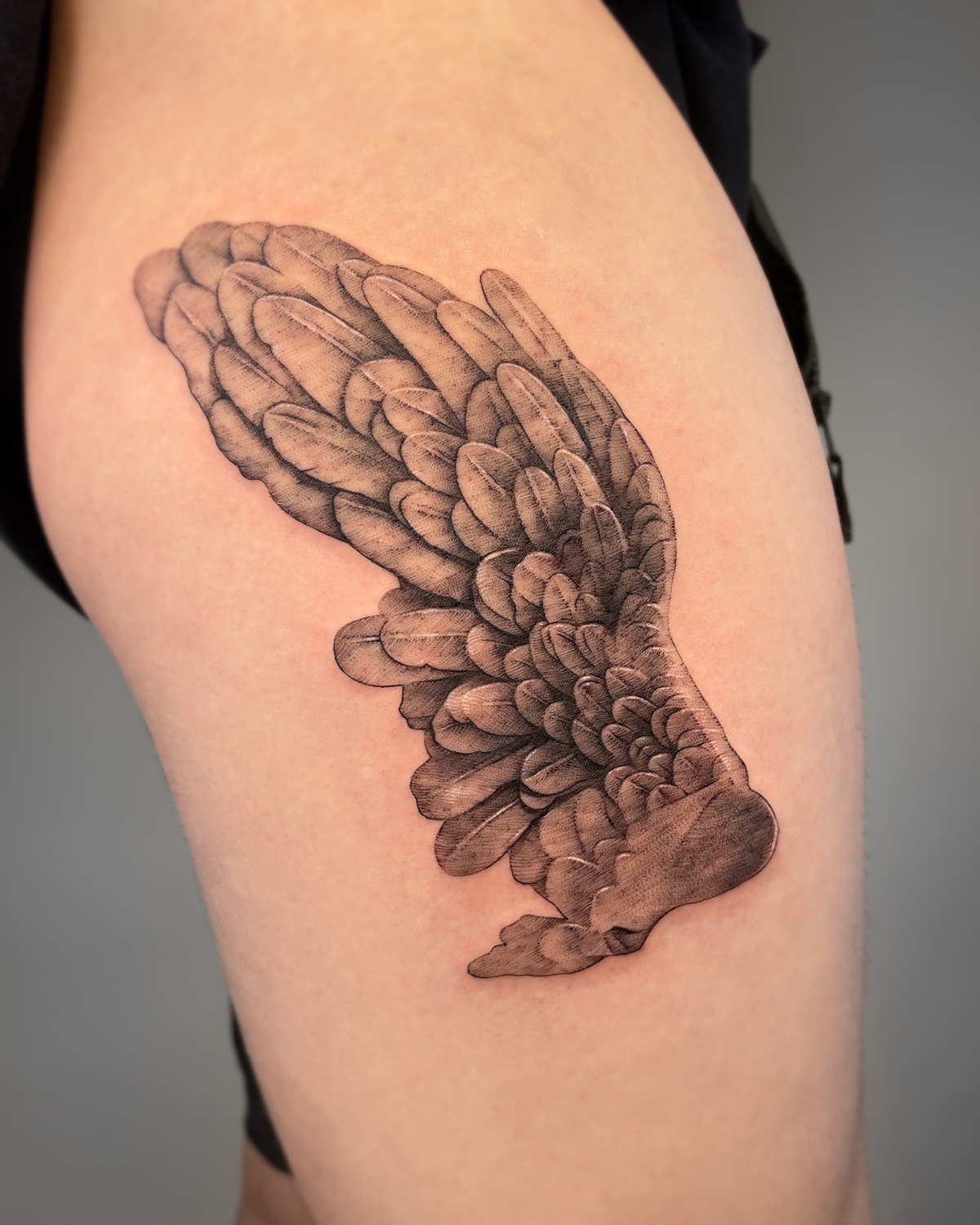 Occasionally, I create abstract designs inspired by my clients' stories. When the customer's narrative merges with my design, it often results in an unexpectedly charming image. This type of work is both enjoyable and a significant source of inspiration for future projects.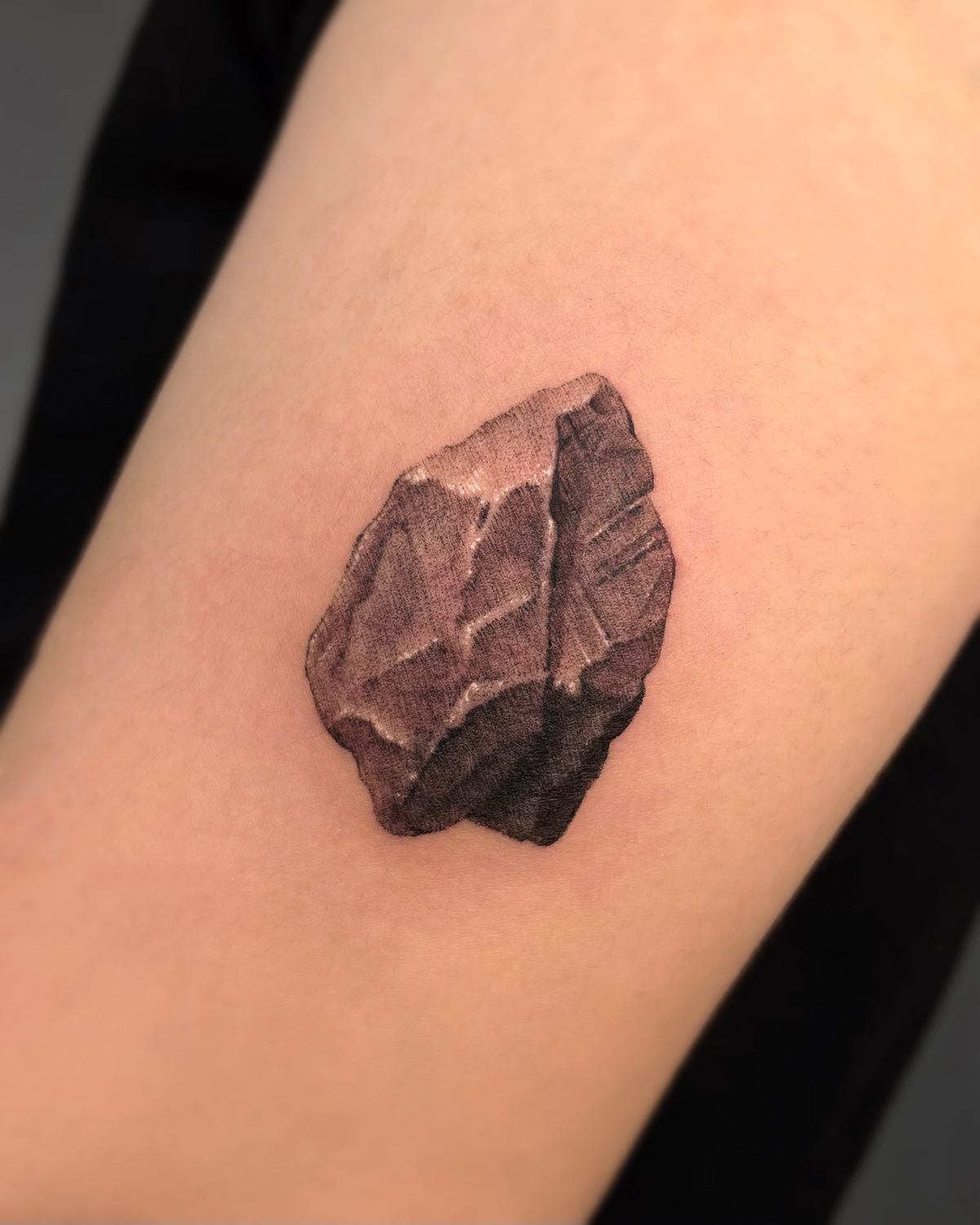 How challenging is it to work on such a small scale? What are the unique aspects of your work that you would highlight?
- Working on a small scale requires delicacy and precision, demanding full concentration as I draw. In my work, I place a strong emphasis on attention to detail and expression. Among these aspects, I am particularly sensitive to texture. It goes without saying that the way lines are used can make a design feel either smooth or rough, and this depends on depth, speed, and spacing. It plays a significant role in shaping the overall mood. Therefore, before I start working, I ensure a clear understanding of the characteristics of the design and the directions to be expressed, working closely with the client.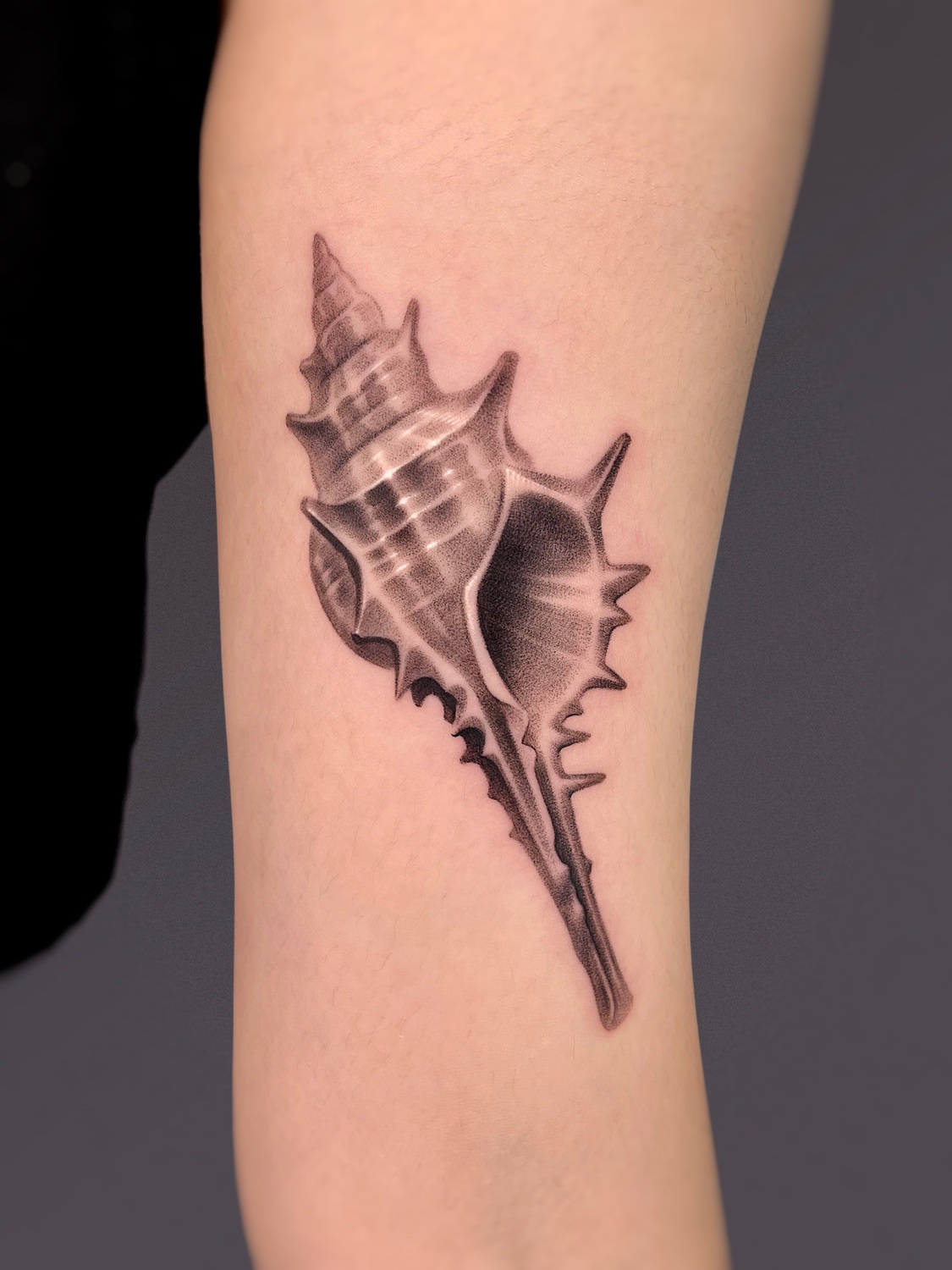 What equipment do you use in your work?
- I use the Complex wireless machine and the WJX needle.
Why do you think micro-realism is so popular in Korea, in your opinion?
- South Korea still maintains a conservative view on tattoos, which is why I believe people find great appeal in the ability to comfortably express a sense of artistry within unobtrusive sizes and areas.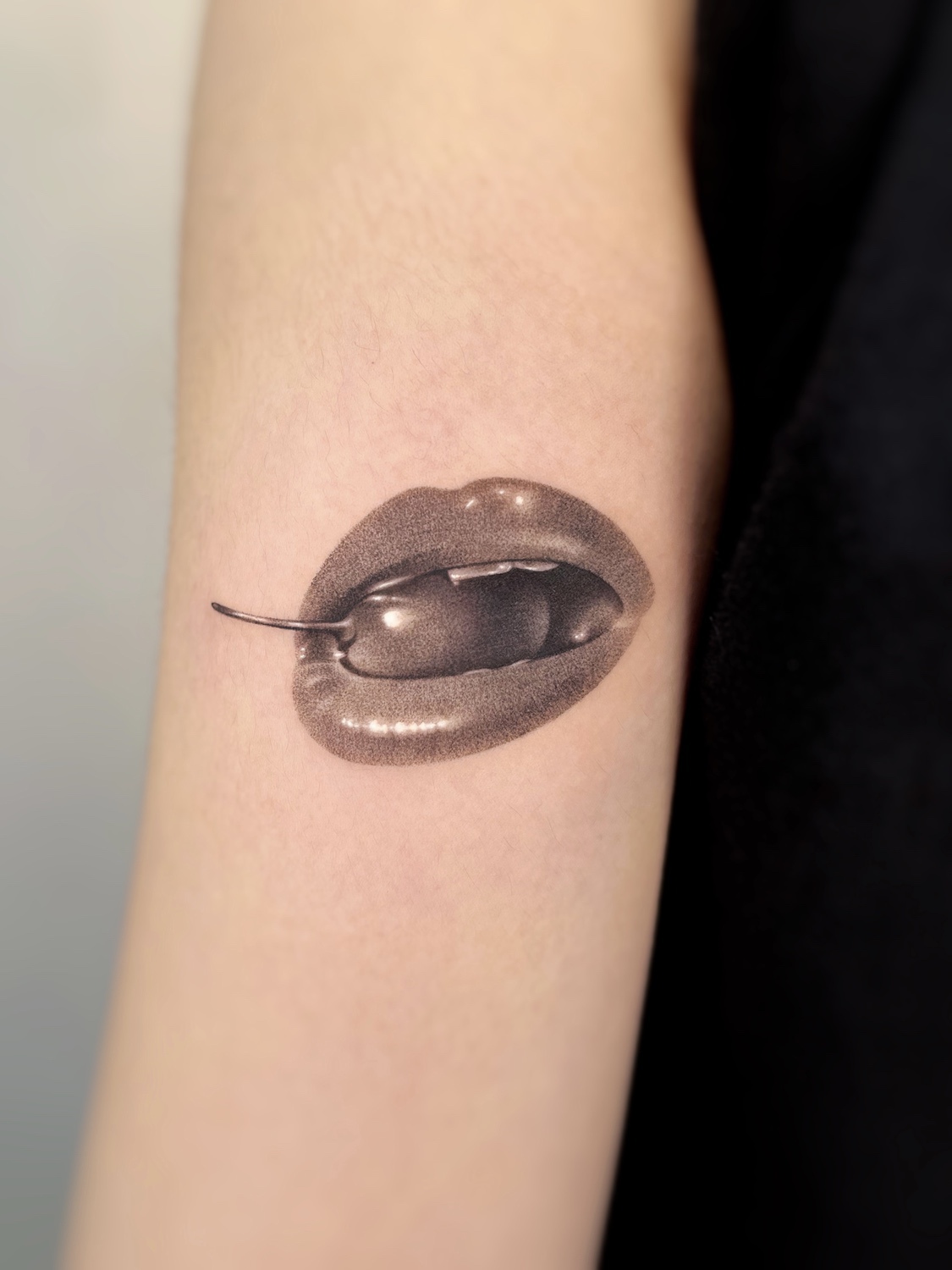 Do you have any favorite tattoos, clients, projects, or perhaps some unusual stories from your career?
- I have a fondness for tattoos featuring the 'a chair drawn with conte'. It was a meaningful artwork for the client, as it was the first piece she created in college, and she received the tattoo just before going abroad to study.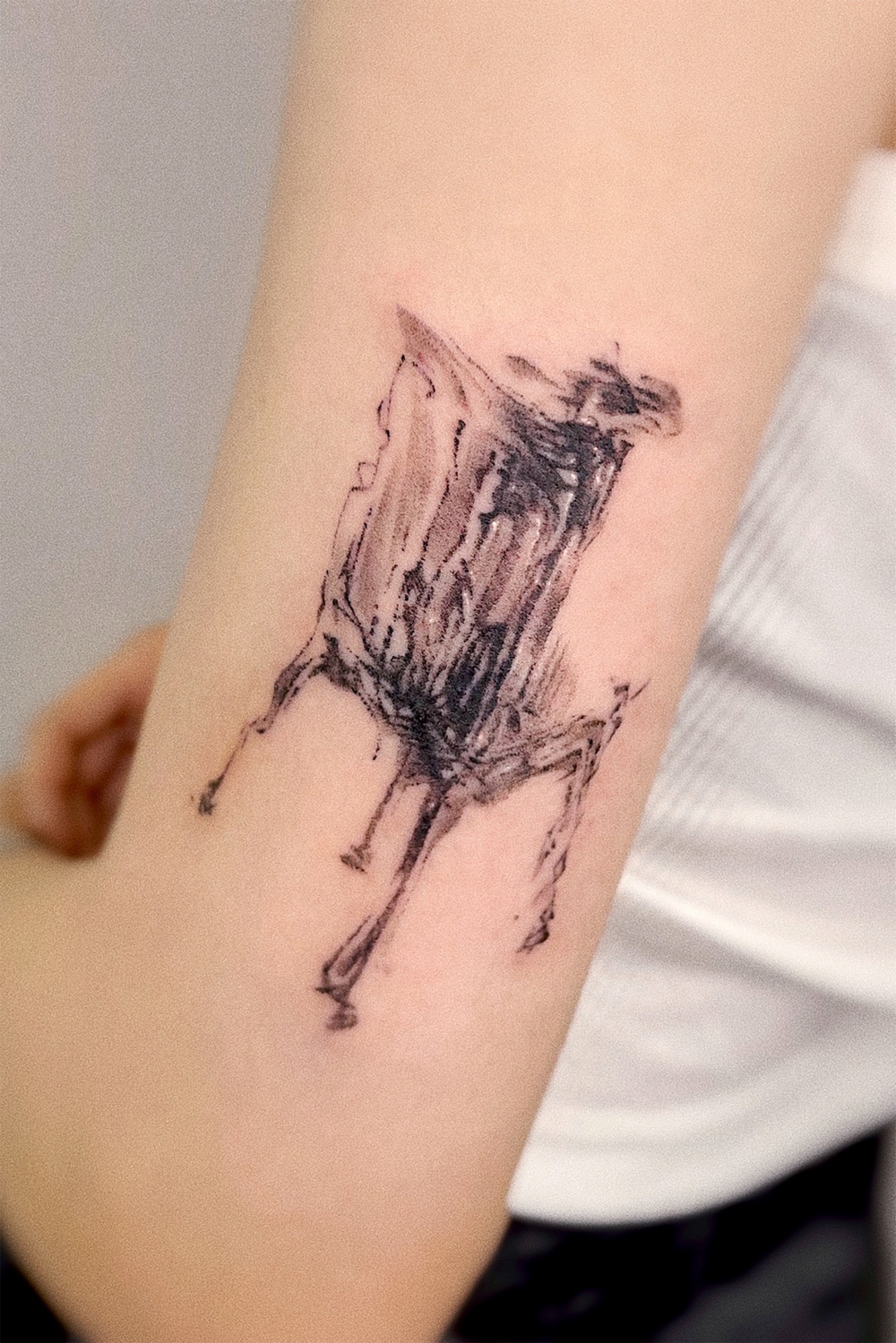 To capture various textures like Conte's pen pressure and smudge, a close observation of the drawing was necessary, leading to a significant learning process. I found it fascinating to reinterpret a drawing created by someone else into a tattoo, and I remember the conversations I had with her about her and the artwork during the working process.
Are there tattoo artists or artists who inspire you? Whose work do you follow, and do you have any favorites?
- I am impressed by the works of many artists, and they serve as a great source of inspiration for me. Especially when I check my Instagram saved list, I could find so many of w_inkstudio's artworks. The way meticulously he controls the speed and depth of the lines is truly astonishing. The soft and gentle tones in his finished pieces are also incredibly beautiful.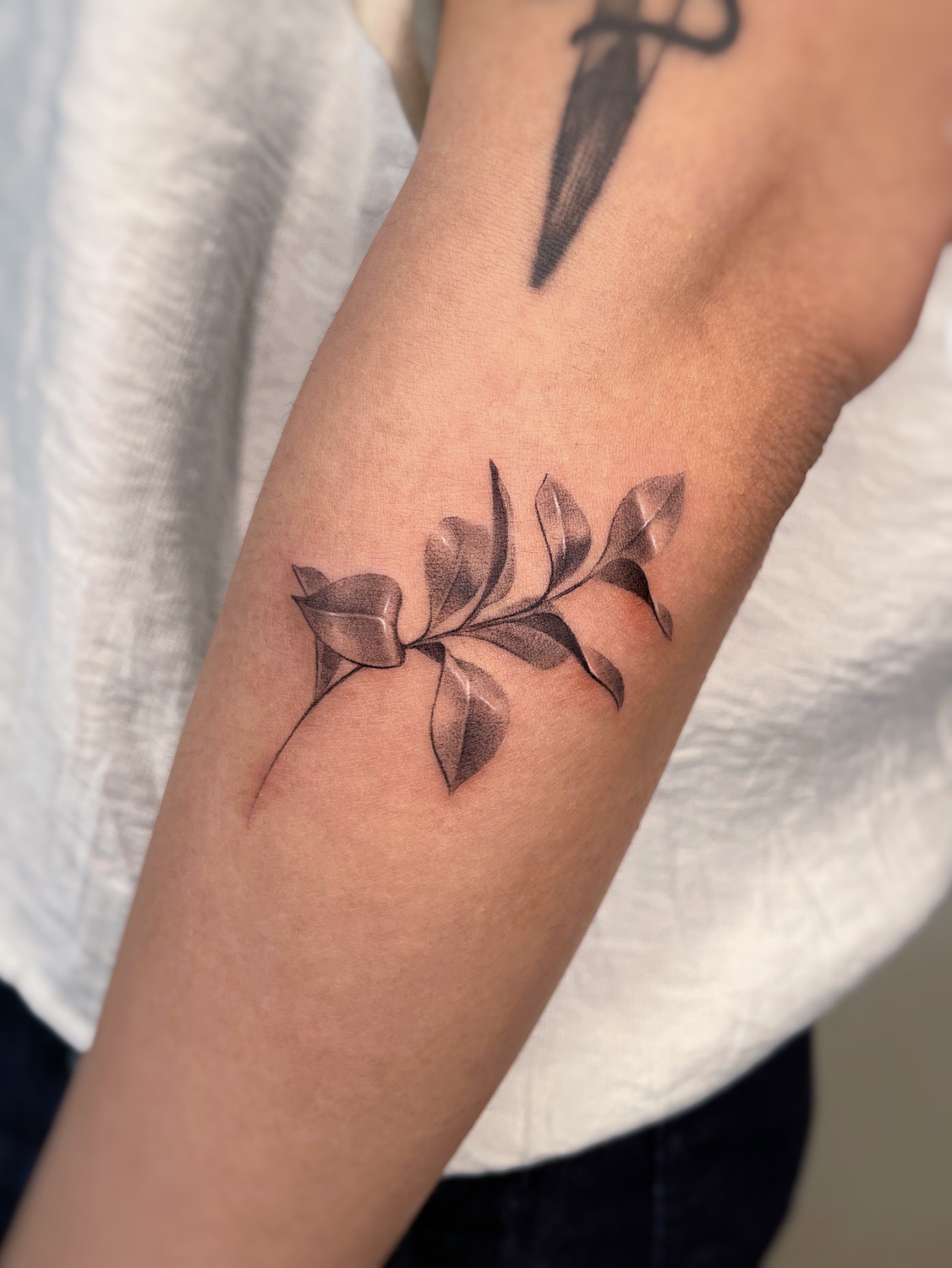 Besides tattoo artists, I also have a fondness for an old artist named Leyendecker. His use of lighting to create depth in his paintings is impressive, and the lovely mood he achieves with warm colors and soft tones is truly captivating. I've done a lot of drawing practice while looking at his artwork.
Do you have a goal for your journey? Share your future plans.
- In the near future, my plan is to work abroad. I believe it will be an opportunity to gain rich experiences, creativity, and learn new ideas and techniques while interacting with various cultures and artists. This will help me advance my skills as a tattoo artist.