The Fine Lines of Ehyang's Tattoo Artistry
02 / 10 / 2023
Yaroslava Green
Meet Ehyang, a remarkable tattoo artist whose name is synonymous with innovation and creativity in the world of ink.
Ehyang's story is one of dedication, self-discovery, and a relentless pursuit of pushing the boundaries of the tattooing craft. With roots in the vibrant city of Seoul, South Korea, her work has gained international acclaim for its unique blend of fine lines and intricate designs. In this conversation, Ehyang shares her experiences, her evolution from an art enthusiast to a renowned tattoo artist, and her personal connection to her craft.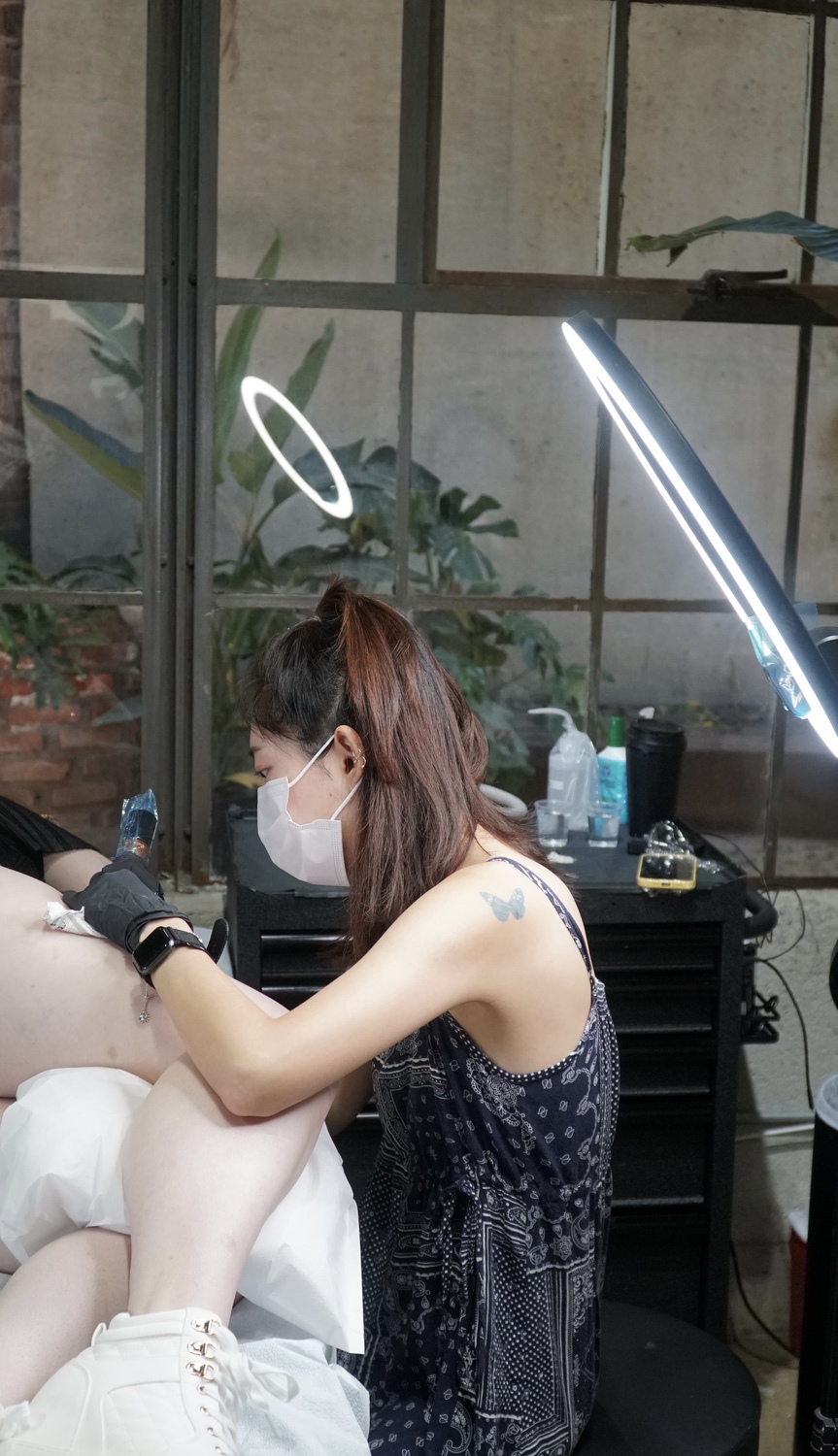 ---
Let's get to know each other first. Where are you from? Where and how did your tattoo career start?
- Hello, I'm active in Seoul, Korea. I learned tattooing in Seoul and it's been 3 years since I started tattooing.
Do you have an art education? What possible job have you left for a career as a tattoo artist?
- I have loved drawing since I was young. So I went to a professional art academy from high school. And I graduated from the design department and worked as a designer before becoming a tattooist.I think learning art since I was young helped a lot.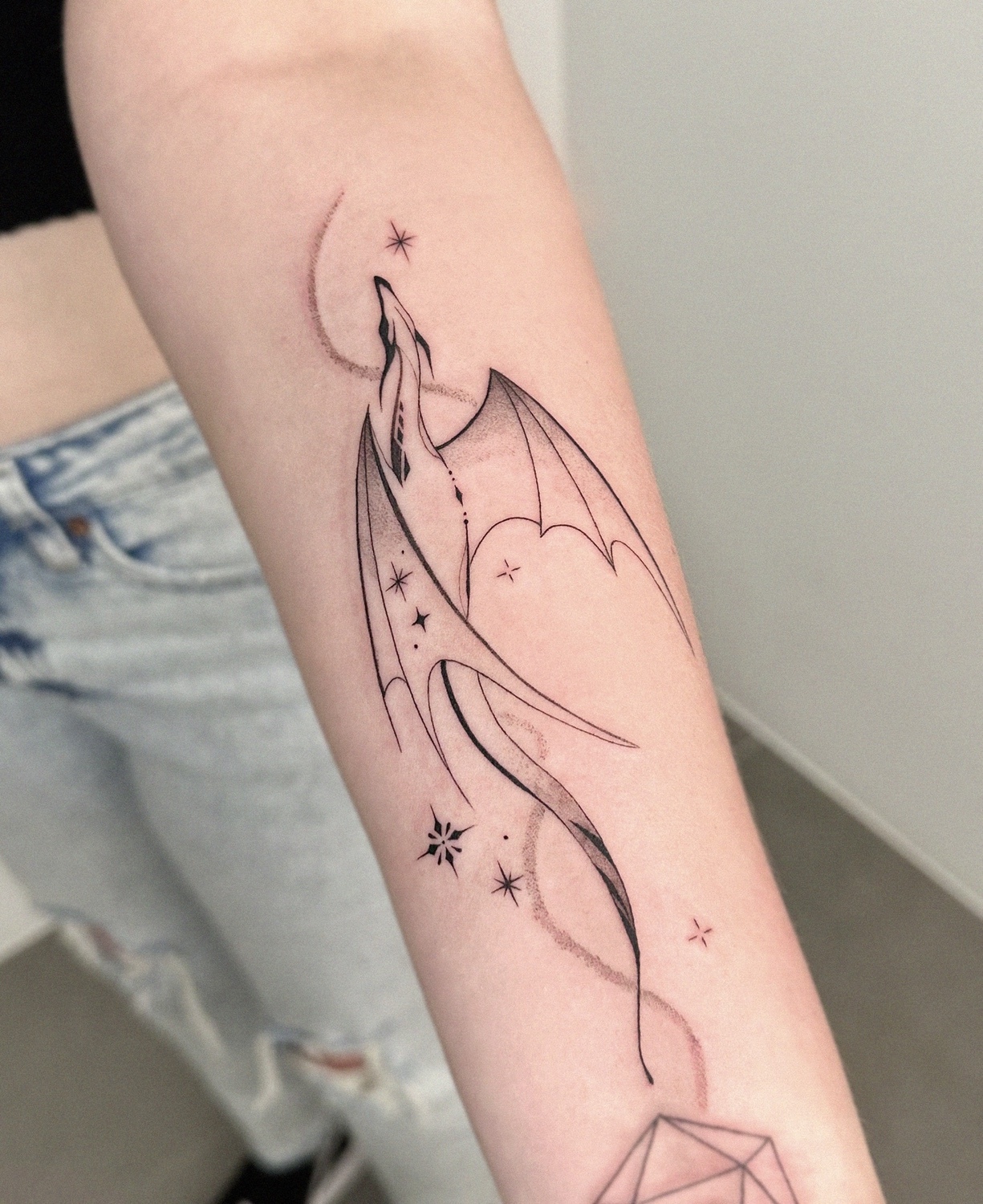 Tell us more about your style of tattooing and how did you come to it. Why do you like this style?
- The base of my work style is a thin fine line, but I use those lines and an ornament to create animals such as dragons, foxes, phoenics, and I design tattoos like beautiful ornaments. And it distinguishes itself from other artists by featuring animals such as dragon Phoenix foxes as ornaments.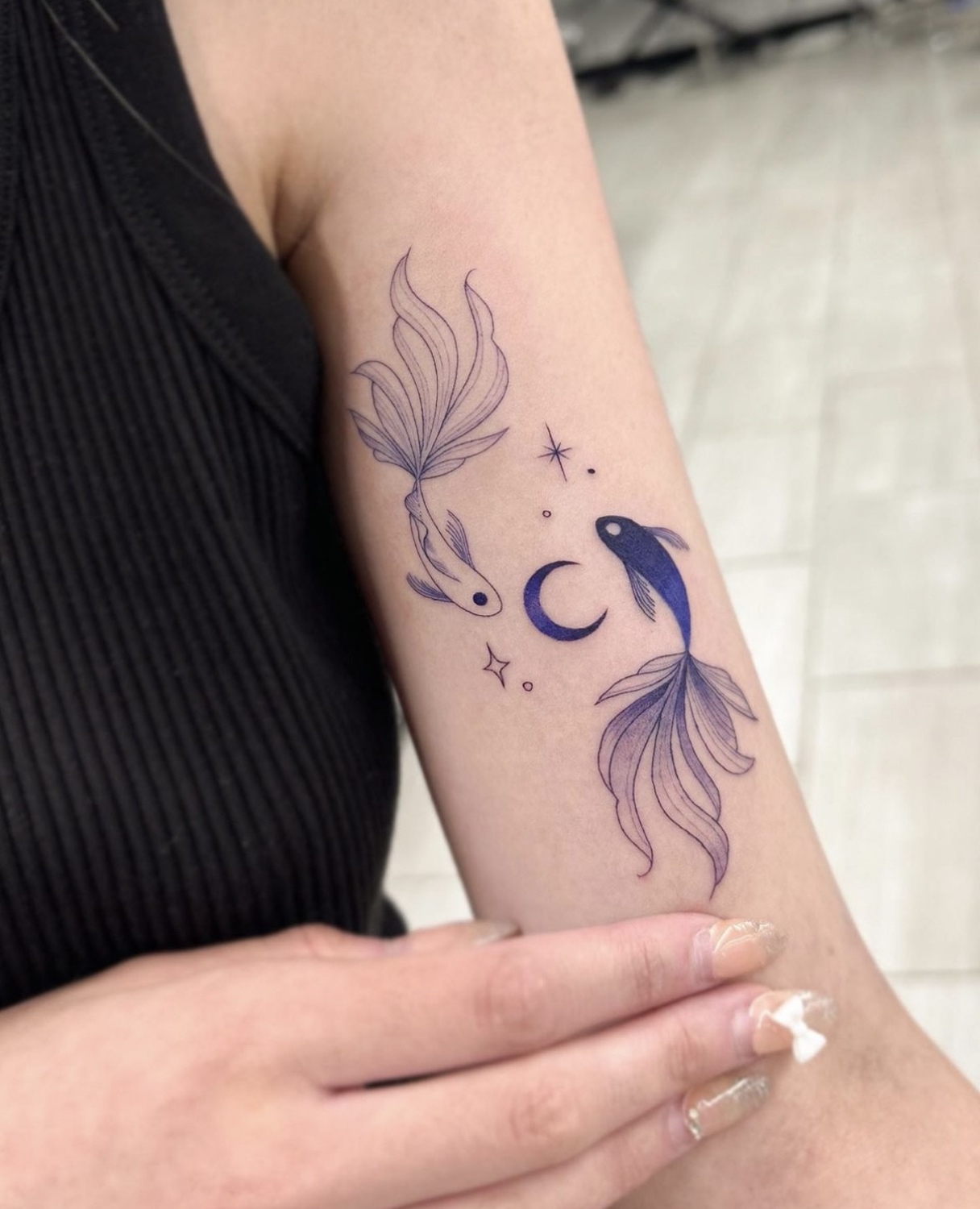 So I like this style that I created.
- I was a designer before I became a tattooist, but a designer can only do the design required by the company. I decided to be a tattooist because I wanted to draw more pictures that I wanted to draw.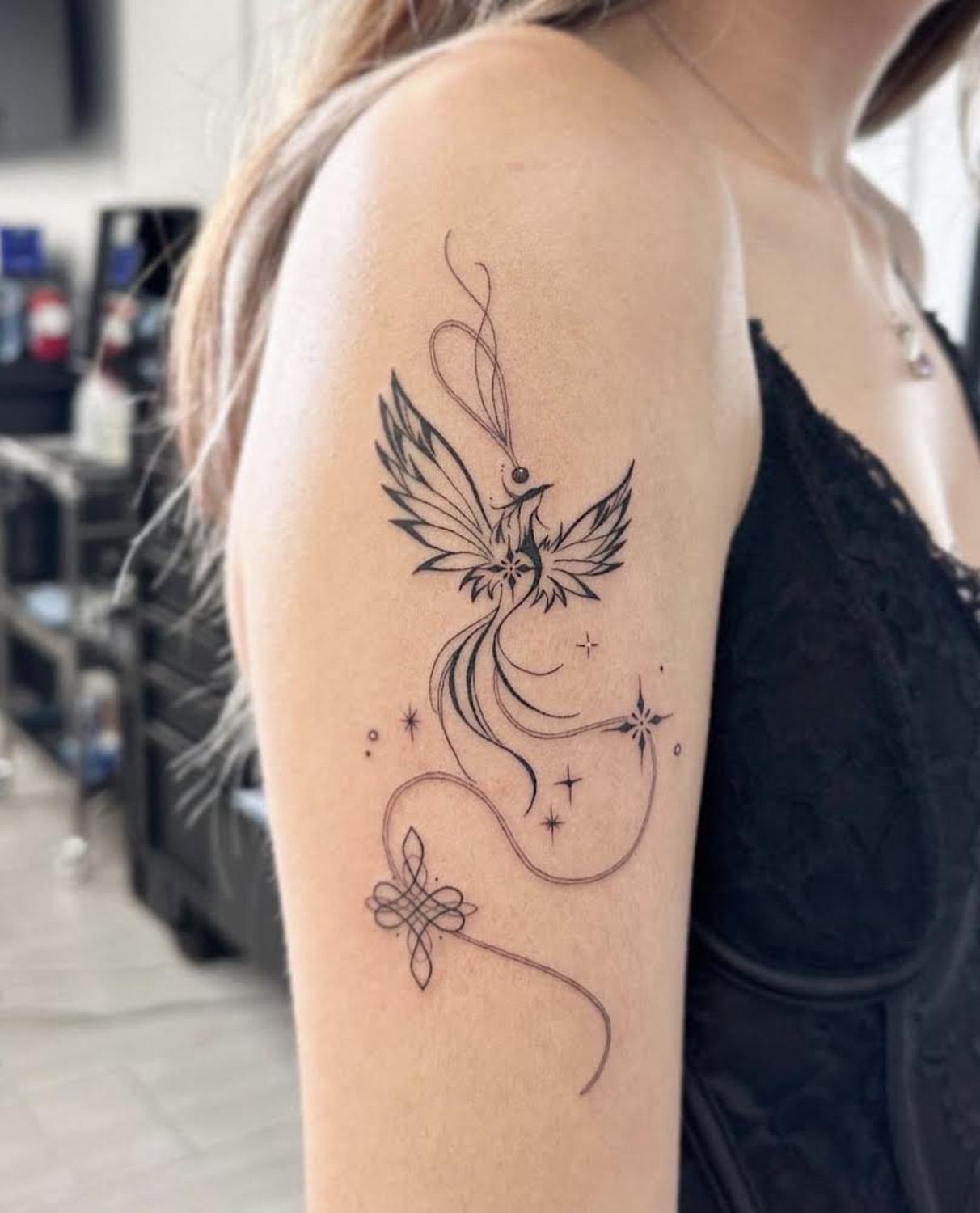 In your portfolio, there are amazing tattoos that combine several styles at once; however, you seem to have a greater preference for fine-line tattoos. Could you tell me more about them and why you chose this style for your work?
- The individuality of each personality is important. I think each person's personality is the tattoo genre itself. Many artists, including me, are putting a lot of time and effort into building their own identity by utilizing their individual personality. I think such efforts increase the value of my work. I think my genre is to express something by combining delicate lines and decorations, not just line work.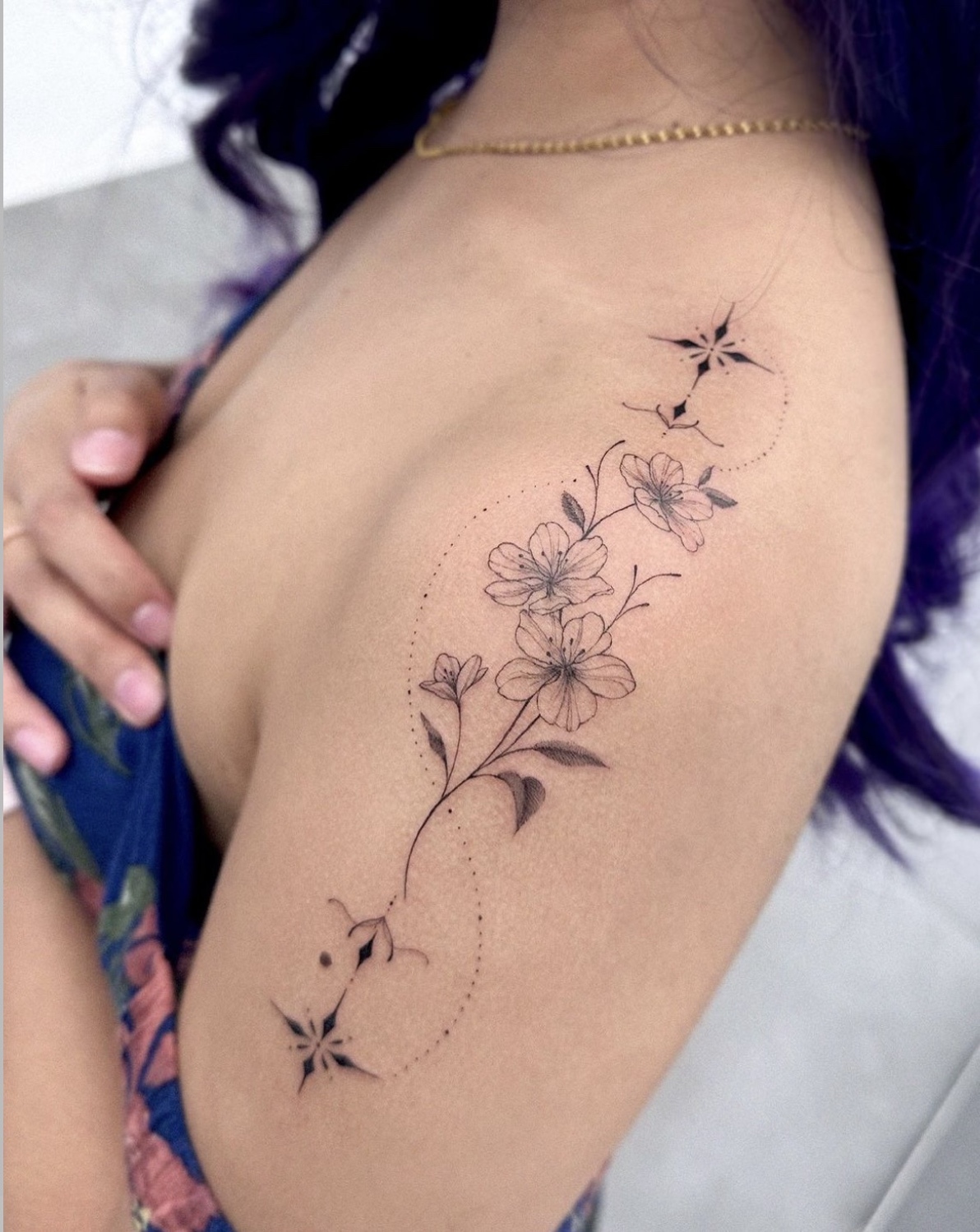 In almost every piece, an observant viewer can find the same recurring cross-like element. Can you tell me about it? Does it hold any significance?
- Many of my guests like symmetrical paintings. As a result, I think a cross-style work has come out. It doesn't have much meaning. As I drew the ornaments to fit in my body, I think a symmetrical design came out.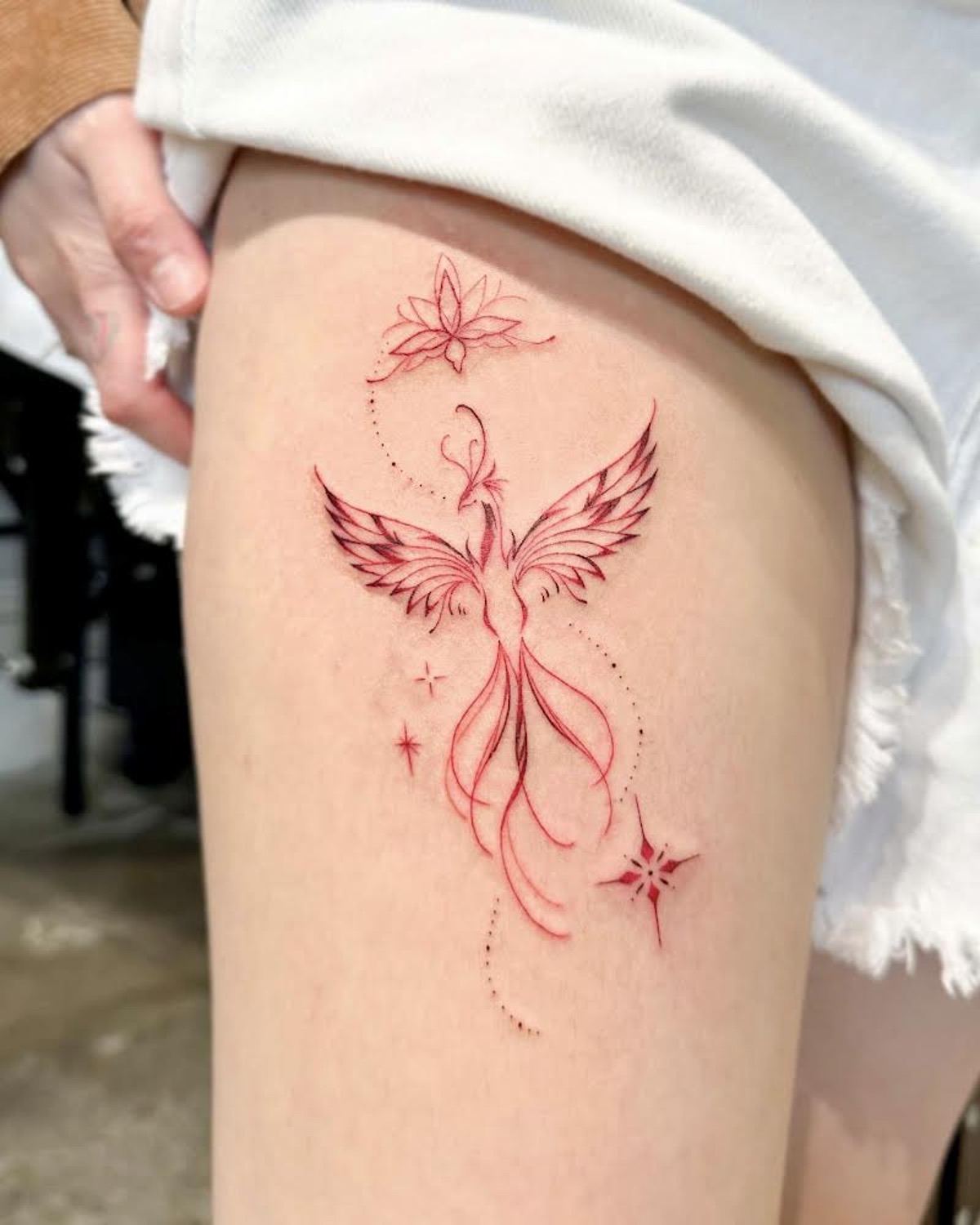 Which subjects and themes for tattoos do you like the most, and why?
- There is a symbolism given by dragons and phoenixes, which are widely distributed throughout the world and are considered subjects that are accessible to the public. In addition, I can design something that doesn't exist in my own style, so I think it fits with my values in many ways. So I like dragons and phoenixes.
Tell me about your clients. Who are they? Are there many foreigners among your fans?
- Half of my guests are foreigners. People who like my tattoo come to Korea to get a tattoo from me. I'm so grateful to them.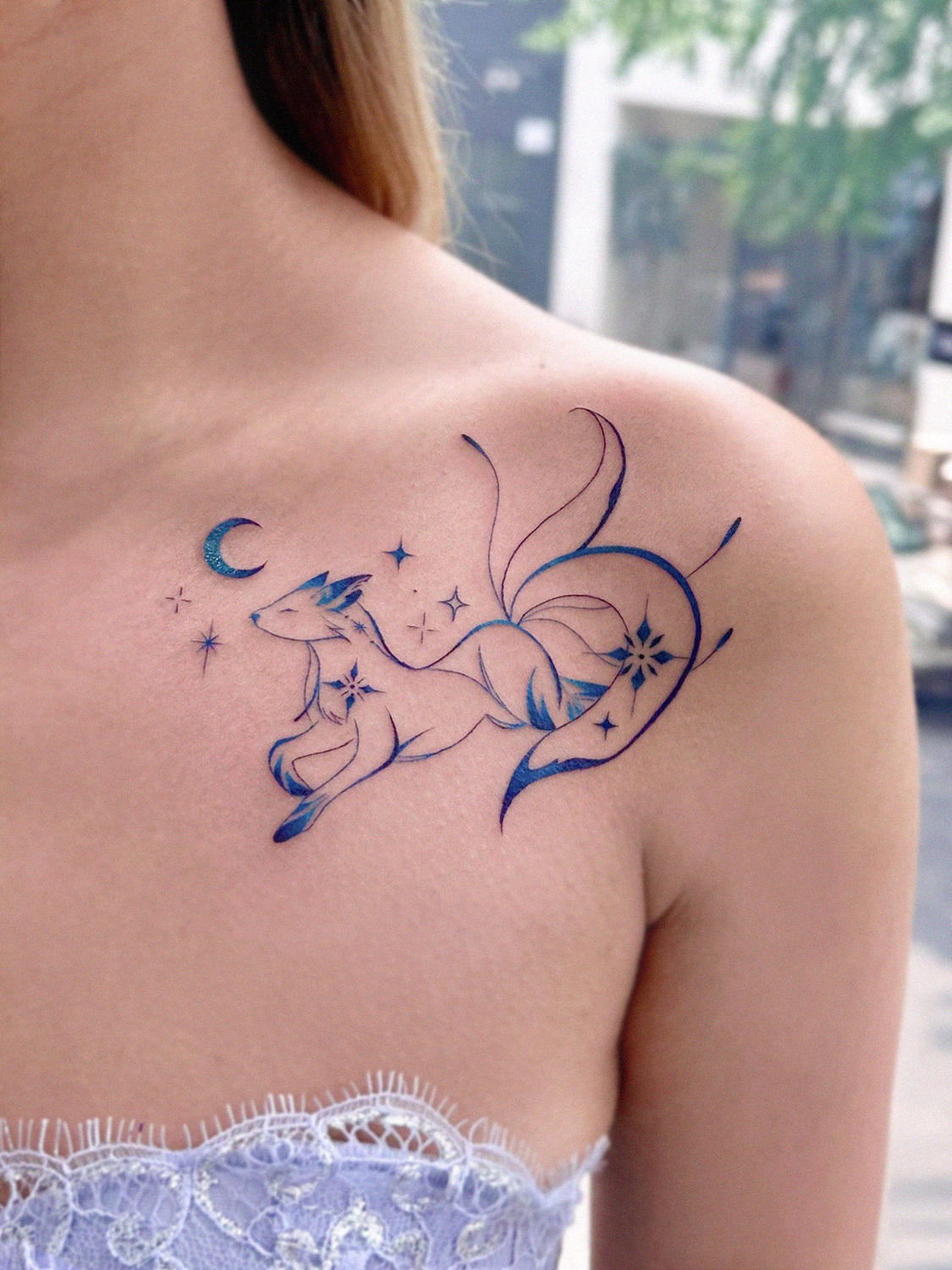 Do clients most often come with their own ideas, or do you implement your own more often? Tell me how your projects come to life.
- More custom designs. Since animals are mainly expressed, there are many inquiries about interpreting and drawing the customer's pet in my style.
Did you have any collaborations with other tattooers?
- These days, I am interested in collaborating with other tattooists. It would be great to collaborate on a theme that symbolizes each other.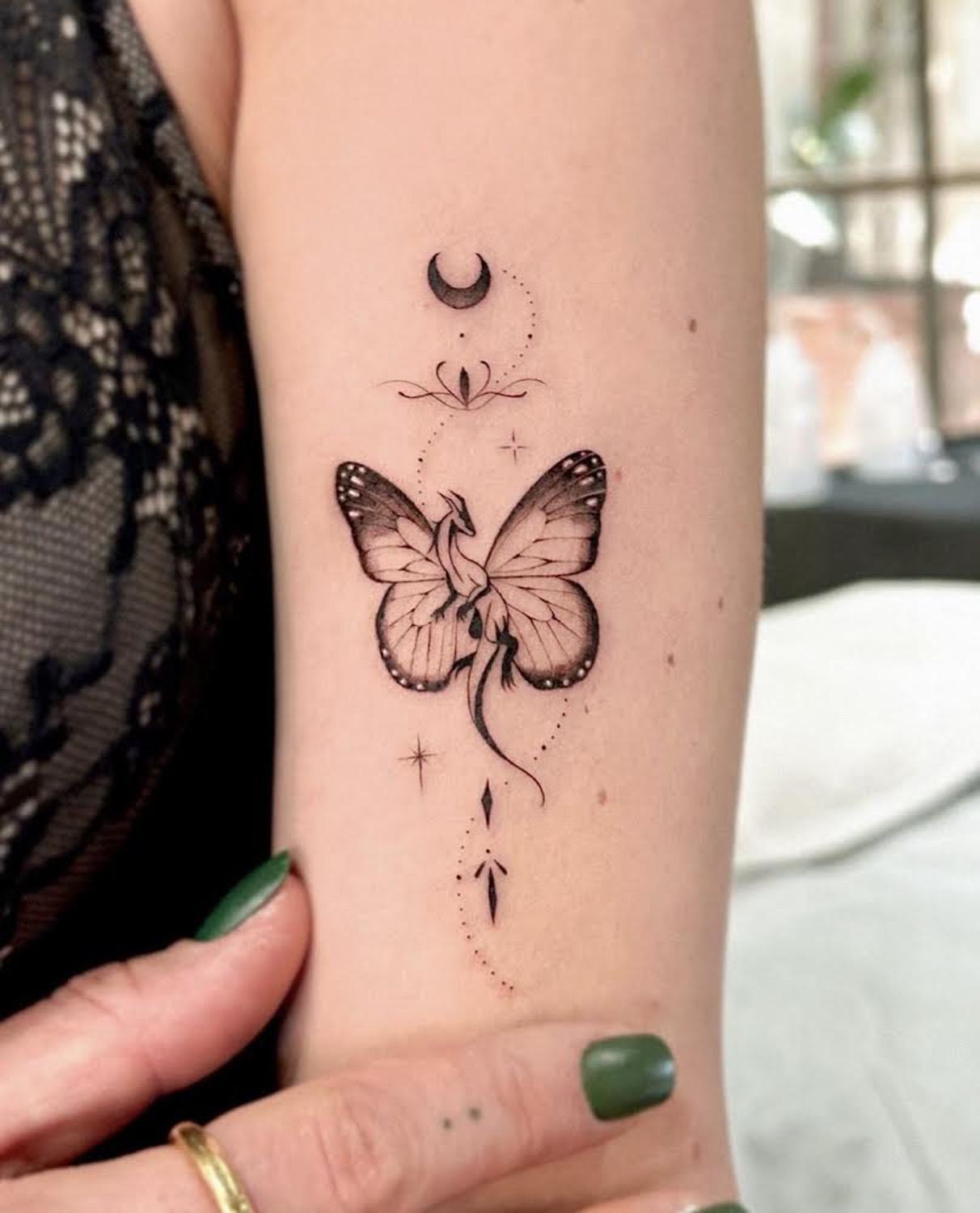 Tell us a little about the studio where you work now.
- There is a studio in Mangwon near Hongdae. I'm working with talented artists there. There is Han River Park near the studio. It's also good to enjoy your leisure there.
What drives you to create and what keeps you inspired?
- There are so many good artists in the world. When I look at their work, I think I still have a long way to go. So there is no choice but to develop further. To develop further, I have to constantly try to create my personality. These things made me better.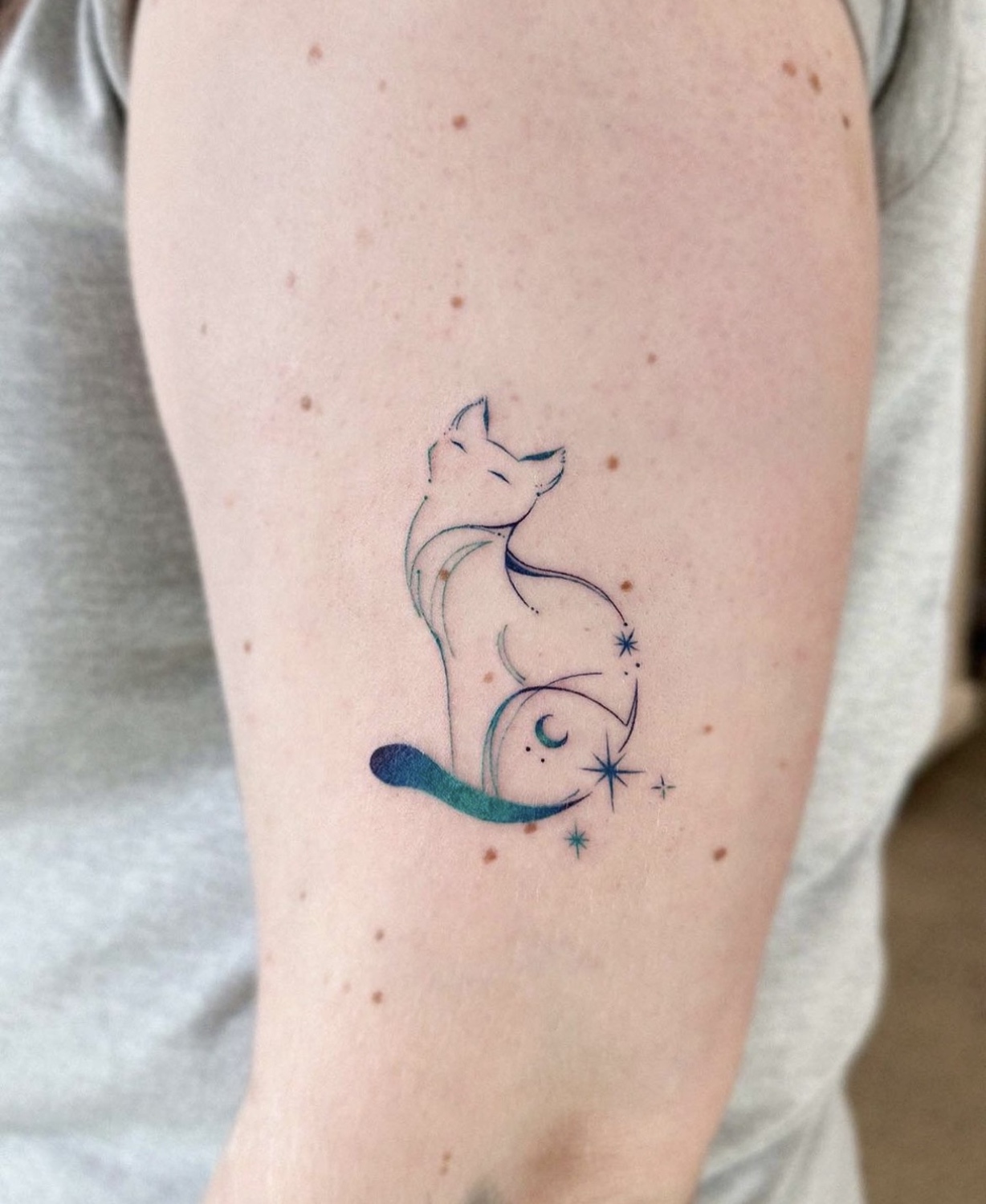 Do you have any other passions besides tattooing?
- I am also interested in teaching tattoos to other talented students as my career builds up. I think I'm only passionate about tattoos these days (laughs).
What is your main goal in your tattoo career?
- I want to be a talented artist who can tell who he is just by hearing his name. Like my teacher and I want to try harder so that tattoos can get closer to art beyond simple painting,So I hope we can accept and enjoy tattoo culture.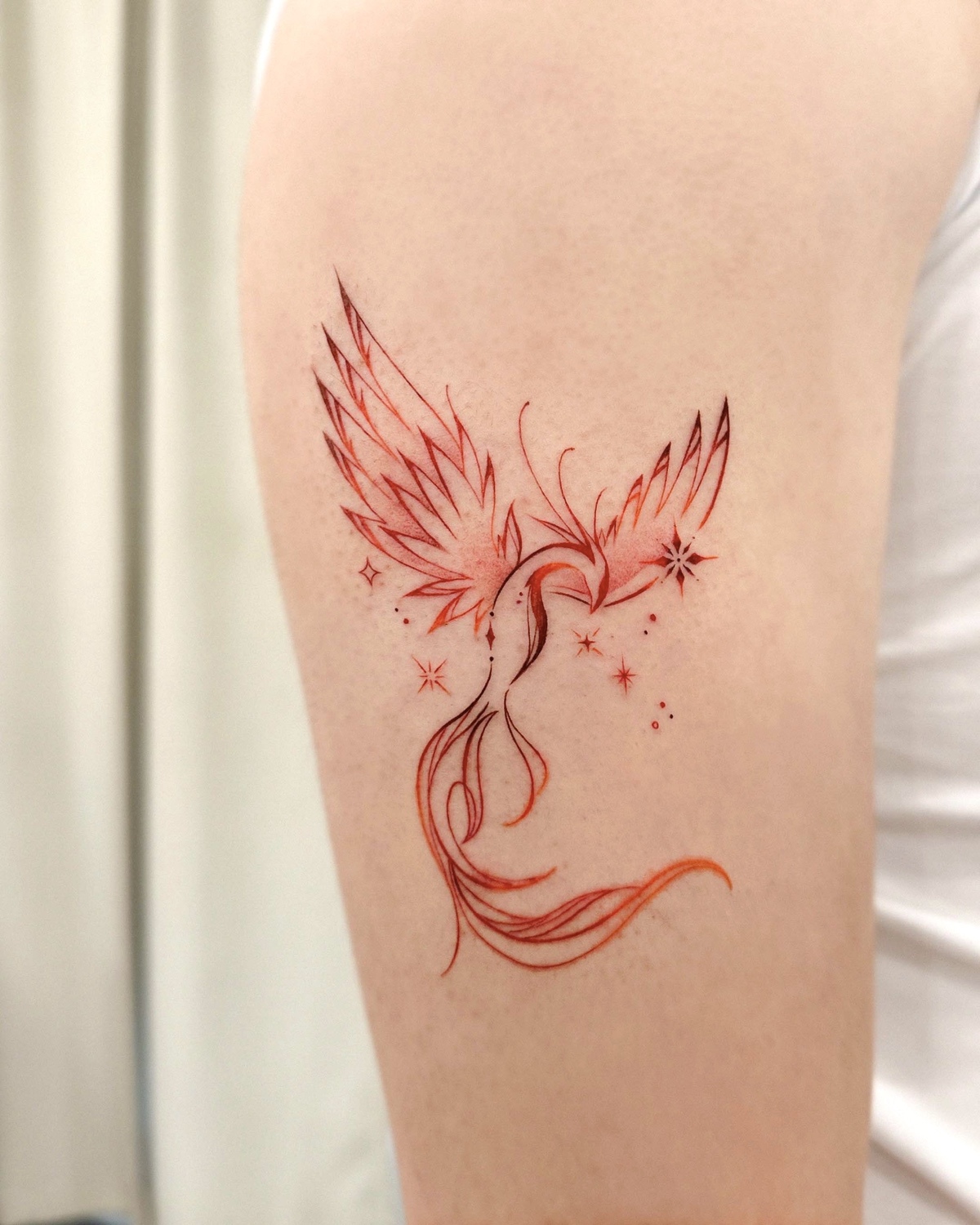 Do you have any creative plans for the near future?
- I want to work in the U.S. where world-class artists gather. Because I think I can do a lot of fun work and I can see and learn more.