Tiny colorful world in SOOSOO's tattoos
05 / 04 / 2022
Viktoria Ledovskikh
Tattoo artist SooSoo
/ Source: @soosoo.tattoo
We continue to get acquainted with the outstanding tattoo artists from South Korea, and today in our "Interview" section there is a tattoo artist from Seoul named SOOSOO. Her colorful portfolio is quite diverse, but there are several main themes that the artist works on: miniature family portraits, tattoos with famous movie scenes, tattoos with a colorful fire, as well as tiny tattoos with animals, fish, flowers and various objects.
SOOSOO has long developed her unique recognizable style, for which more than 50 thousand tattoo fans from all over the world love her work so much.
Let's learn a little more about SOOSOO and her incredible creativity!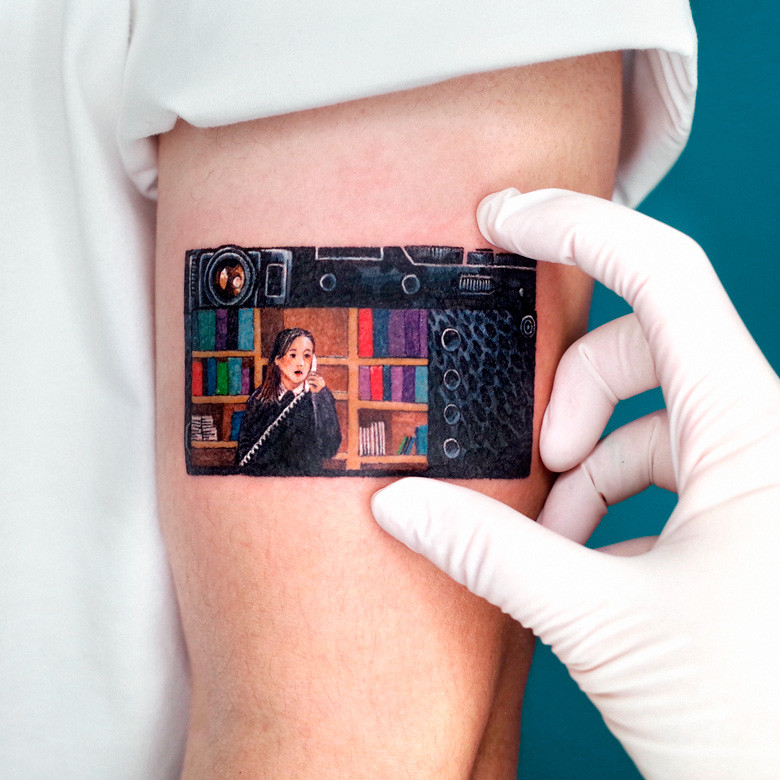 - Hello! Please, tell us a little about yourself. Where are you from? Where do you work now?
- Hello! I'm SOOSOO, a tattooist who draws special and precious pictures. Now I work in a private studio in Hongdae, Korea. And it has been four years since I worked as a tattooist.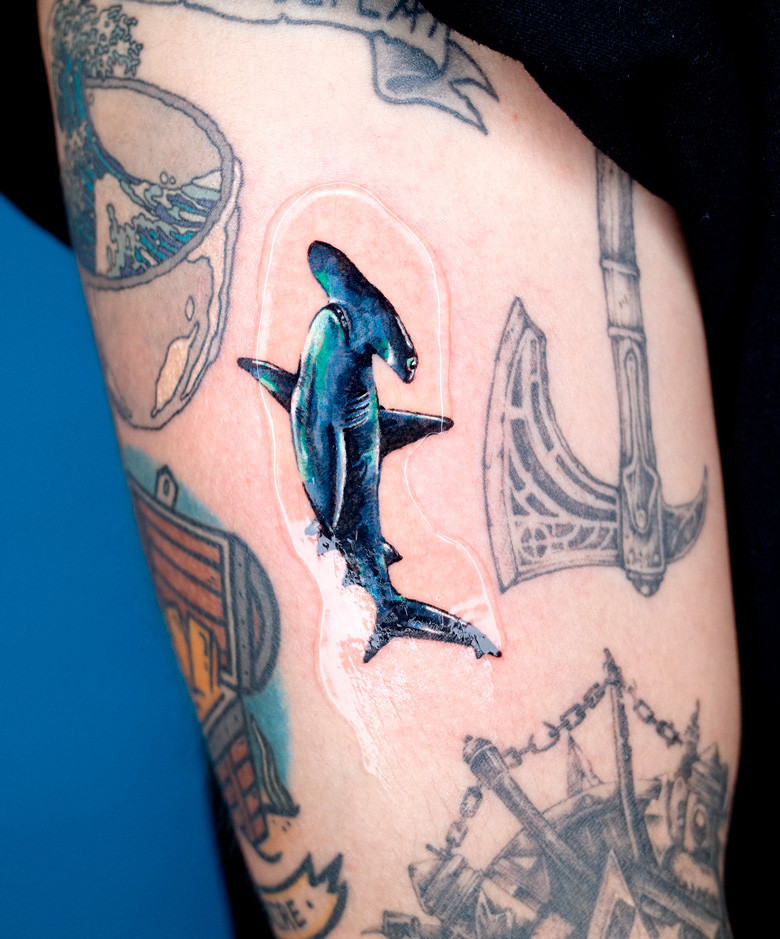 - Do you have any special training? I mean the art and tattooing of course :)
- Before becoming a tattooist, I majored in visual design. I have been drawing a lot of paintings to major in design. I liked the texture that appears when I press down on a colored pencil, so I still draw illustration and tattoo designs with colored pencils.
- Tell us about your style. How would you describe it?
- I interpret all the designs in my own style. The vivid colors and textures of colored pencils are my drawing style.
- What features make your tattoos really yours and unique?
- The main feature of my tattoos is that any design has a vivid color and a colored pencil texture. I have worked many movie scenes and movie characters in my own style. There are also many works that depict family photographs and personal photographs of clients who have appreciated the appeal of the aforementioned film style tattoos. In addition to this, the feature of my tattoo is that all small details and natural objects have vivid colors.
- Flame tattoos stand out strongly in your portfolio. Is there some hidden meaning in this?
- When I saw the irregular and intense fire, I thought I should draw it. It was impressive to see the color of the flame fused with the surrounding environment, I thought I could express it in various ways. I think it is very attractive to draw fireworks blooming on the skin in various shapes and colors.
- How and when did you decide to become a tattoo artist?
- Four years ago, I followed a friend who got a tattoo and then I face up a tattoo for the first time I've always been drawing since I was a child, and I wanted to have a creative job, so I thought that tattooist looked so cool. After that, I decided to learn tattoos, and when I saw @soltattoo recruiting students, I learned tattoos.
- What possible career did you leave for tattooing?
While majoring in visual design, I became a tattooist immediately after taking a leave of absence from my university.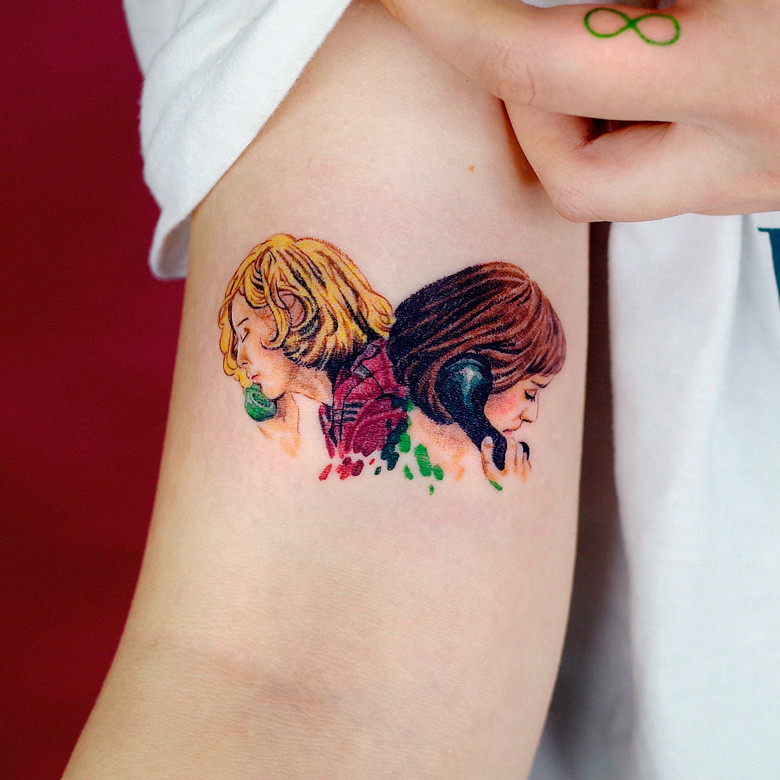 - What is the most attractive thing about tattooing for you?
- It's very attractive that all my work is saved for the whole life of a client. I am very proud of what kind of work and what kind of paintings I create.
- Where do you get the plots for tattoos? What inspires you as an artist?
- I usually watch a lot of movies and animations. I think about tattoo design when I see movie scenes and props in the movie. I also encounter many works of art and note them in my daily life.
- How often do you travel for work? Where else can your fans sign up for a session with you?
- I don't have much experience working abroad, but I traveled a lot before COVID-19 pandemic.Among the followers on Instagram, in addition to Korean clients, there is also a large percentage of overseas fans, so I really hope to meet them someday.