Gangstas Paradise Tattoo
12 / 05 / 2019
Oleg Zarvsky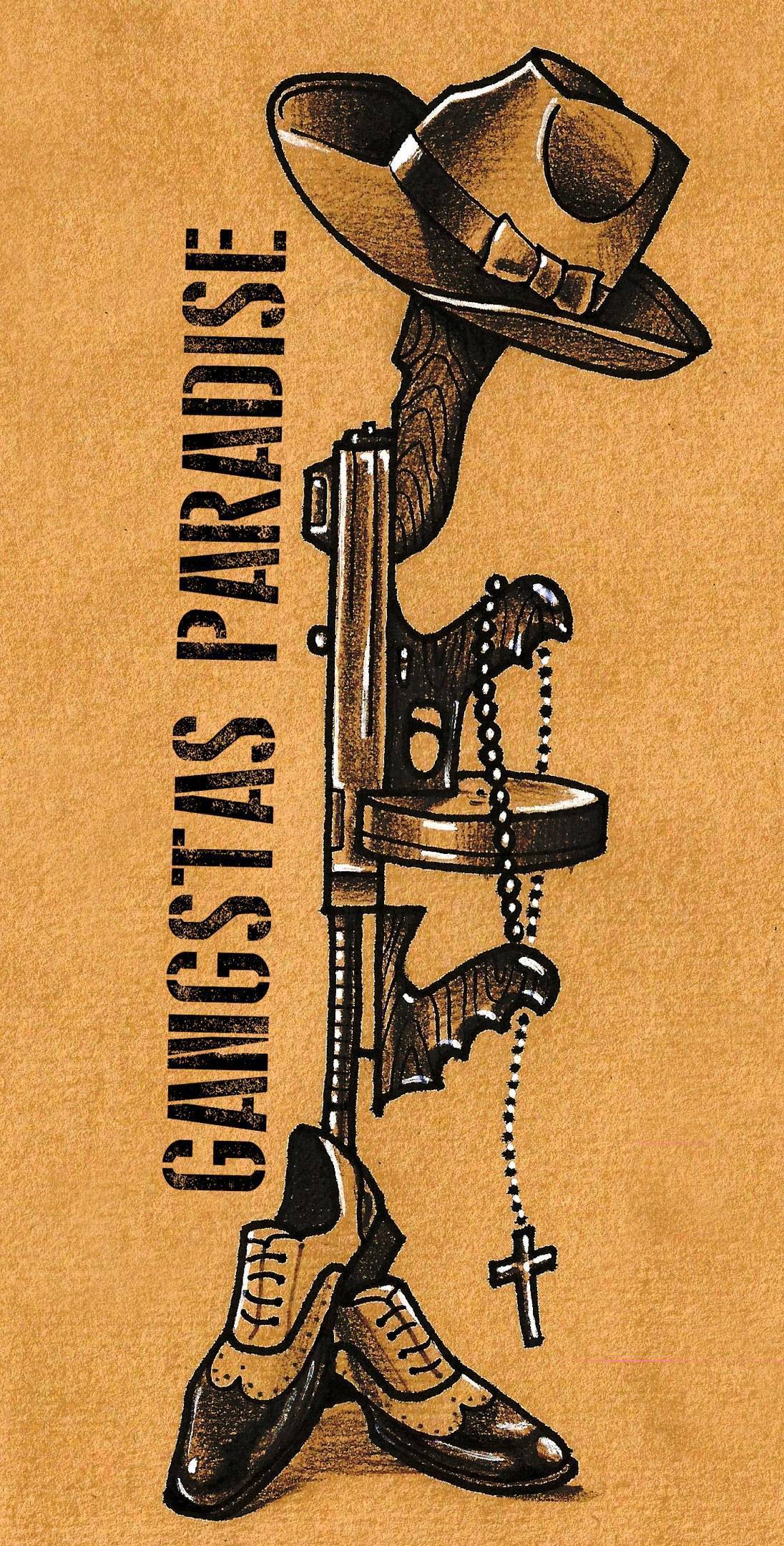 On May 25 - 26 at the 10th International Moscow Tattoo Convention, which will be held in Sokolniki, many tattoo artists will gather. One of the strongest creative teams represented at the event will be Gangstas Paradise Tattoo.
This is the Moscow studio which brings together the strongest masters of various tattoo styles. As part of the residents and participants of the convention:
Alex Sorsa - whose work due to the author's vision of the image and the technique of application cannot be confused with someone else;
Tattoo artist Alex Sorsa
CheCho with his amazing art realism;
Tattoo artist CheCho
Max "28" Vtornik - connecting in his tattoos black and gray realism, ornamentalism and lettering. By the way, Max does not limit himself to just a tattoo work. Inspired by avant-garde artists, classical baroque ornaments and the art of modern the Lettering, he shows his vision of a modern ornament that carries something more than decoration ... The convention will host an exhibition on which will be presented: a series of canvases, art objects and unusual Collaboration with the young team "Shoes Maker Lab".
Tattoo artist Max "28" Vtornik
Dmitry Troshin, about whose art we have already told more than once, on May 26, at 13:00, will have a master class at the convention.
Tattoo artist Dmitry Troshin
Mikhail Amanita Kolesnikov and Artemy Neumoin - representatives of Oriental tattoos. Artemy works in the technique and style related to classic Japanese tattoos, but Mikhail introduces us to the Mainland East, creating tattoos based on traditional themes and images of the culture of India and Nepal.
Tattoo artist Mikhail Amanita Kolesnikov
Tattoo artist Artemy Neumoin
Sergey Murdoc is in charge for the popular Lettering tattoo.
Tattoo artist Sergey Murdoc
And of course, Alexander Kukinov - is a master of neo traditional tattoo and one of the creators of the International Moscow Tattoo Convention.
Tattoo artist Alexander Kukinov
All these amazing artists will be waiting for you on May 25-26 at the 10th International Moscow Tattoo Convention. Do not miss!
Text: Oleg Zarvsky