Abstract tattoo
/ Source: @ivoire_noir
Abstract language originated in art at the dawn of human civilization. Evidence of this can be seen in the abstract ornaments on artifacts from the oldest civilizations. To this day, there is a debate among art historians about what came first: abstract or realistic art.
Classical abstractionism, primarily in painting (as it is the predecessor of tattooing), is characterized by universalism and the use of simple, basic forms of painting. In tattooing, an aesthetic aspect is added, as modern tattooing is primarily about decoration.
The Meaning of Abstract Tattoos
Abstract tattoos are often chosen by people seeking to express emotions rather than specific, formed images and meanings. Imagine for a moment how one could represent their favorite music composition in a tattoo. And what about love, fear, or hate?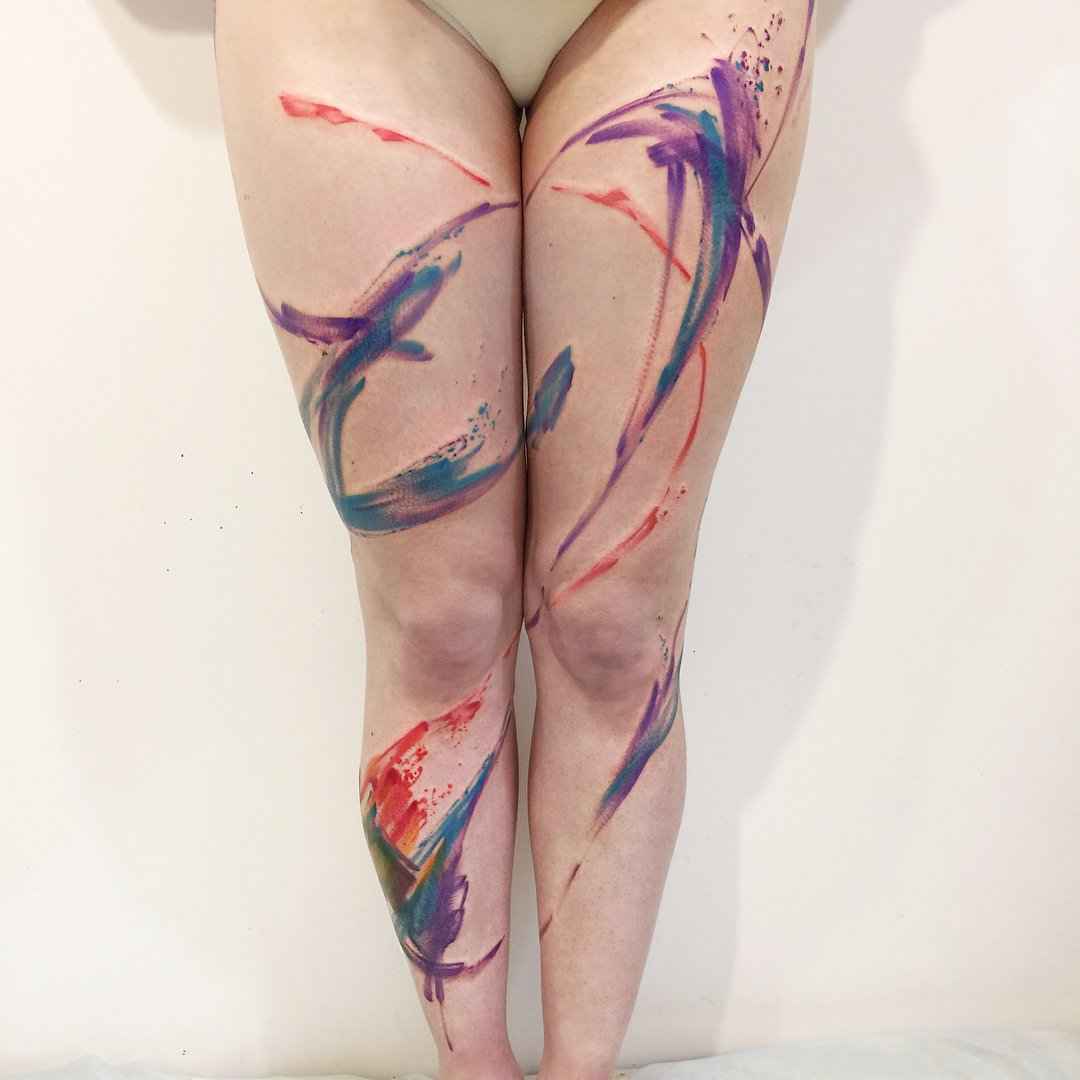 The meaning of abstract tattoos can change several times in a person's life depending on their emotional state, life experience, and ability to analyze life events.
Psychology is often used to interpret the meanings of abstract tattoos. There are several practices based on the analysis of preferences in choosing abstract pictures and images, and the interpretation of this choice from the perspective of personality aspects, possible psychological trauma, and the like. Therefore, when it comes to what an abstract tattoo means, its meaning will be completely different for each viewer and the wearer themselves. Everyone sees something different in abstraction. 
Technical features of the abstract tattoo style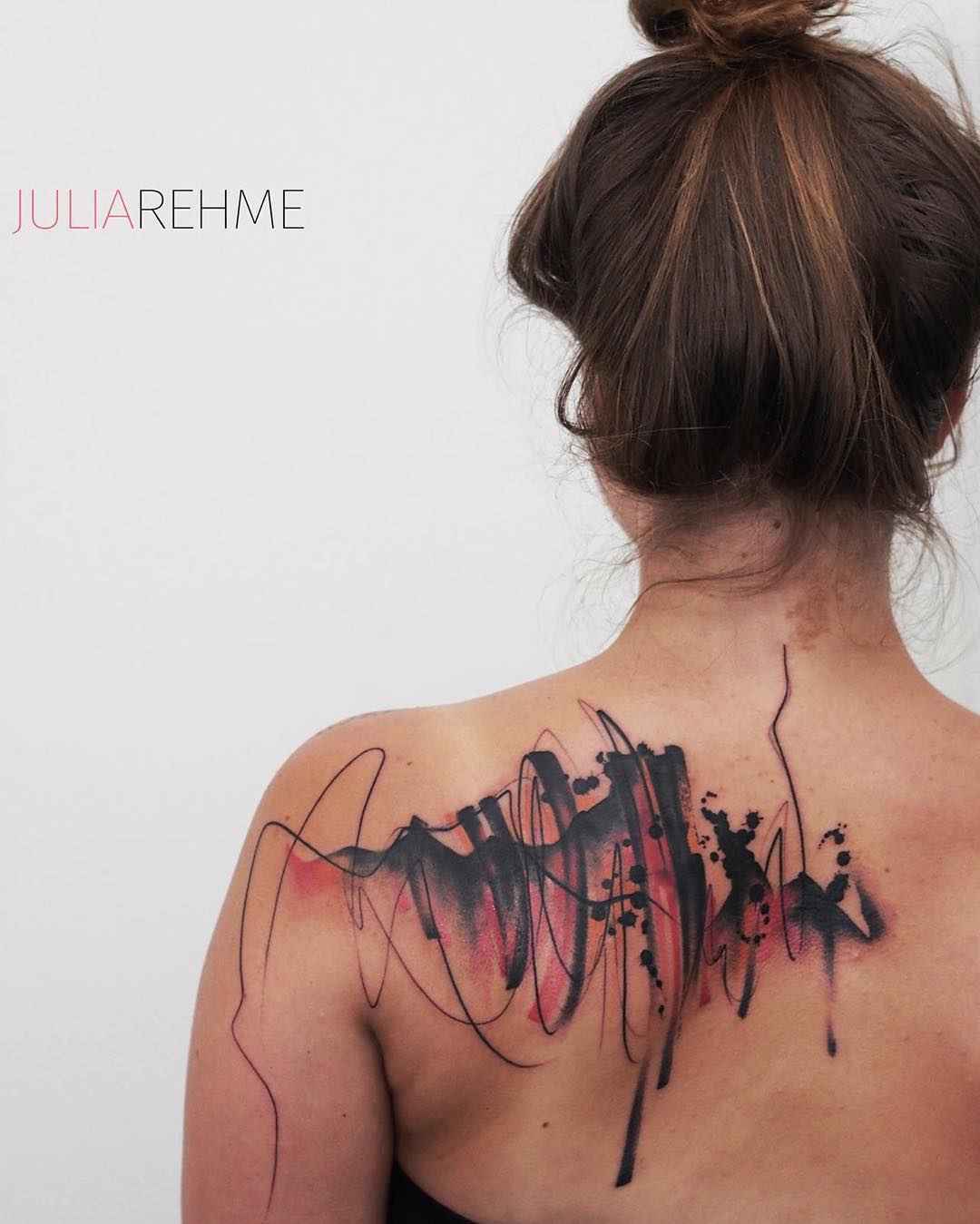 Technically, there are absolutely no restrictions in abstract tattooing, neither in terms of color palette nor execution technique. This also applies to the placement of the tattoo. They look equally magnificent as a miniature on the wrist or as a large-scale project covering the entire back. The quality and visual appeal of the work primarily depend on the artist's ability to translate the client's thoughts and ideas into a drawing and, of course, their professional qualities.
Abstract tattoos blend perfectly with any other style, as they are an isomorphic continuation of them, rather than something new in terms of technical execution.
---