Fine Line tattoo
19 / 10 / 2022
Victoria Ledovskikh
Fine Line Tattoo
/ Source: @bunami.ink_
Let's figure out what this style is. Fine line is a relatively new trend in the industry that has become popular due to its elegant and graceful style. Such tattoos with thin, precise lines, which are quite difficult to execute, are characterized by delicacy and visual simplicity. In this style, artists often refer to botany, the animal world, and astrology, as well as abstract art. A high-quality fine line tattoo should look as if it were drawn with a pencil or pen directly on the skin. These tattoos are typically executed using black and gray ink, and you will rarely find color in them.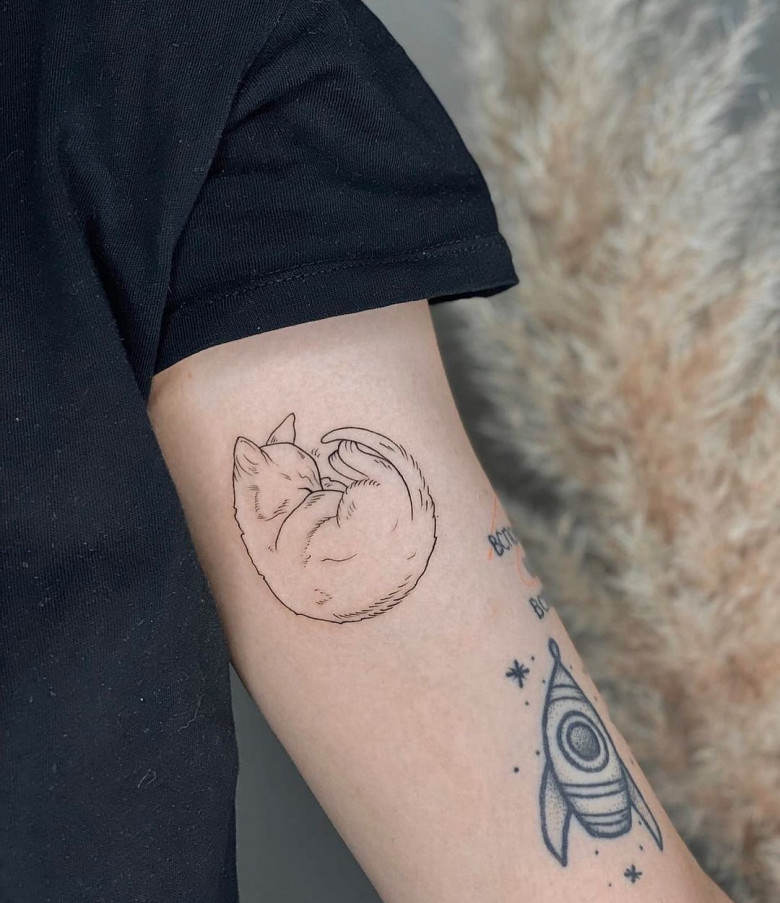 Despite their outward simplicity, not every artist can work in this style. Fine line is so unique in its thin contours that it strongly contrasts with other tattoo styles, including traditional, neo-traditional, ornamental, and others.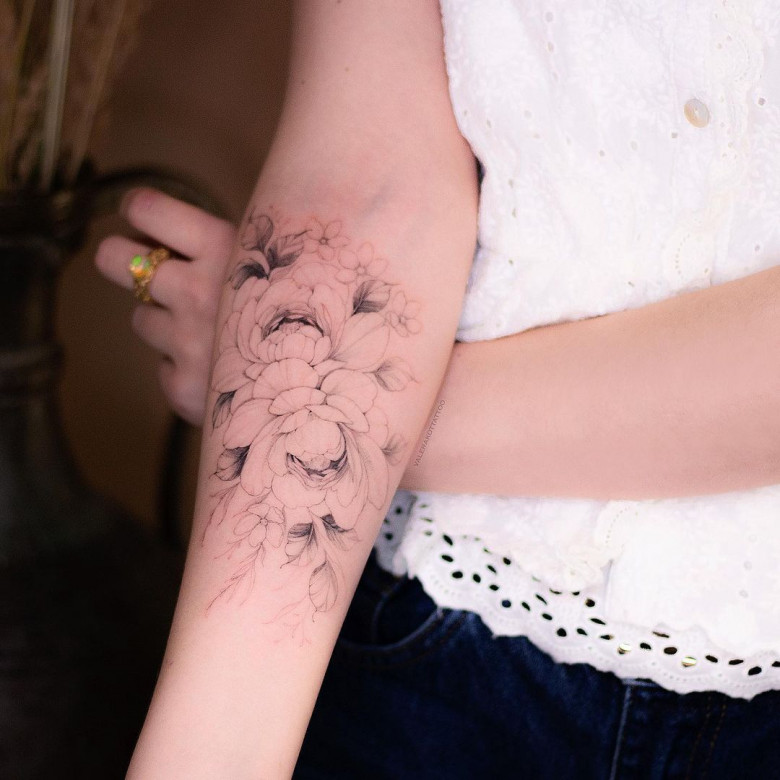 Of course, the accuracy of applying the thin lines used in this style depends not only on the artist's steady hand but also on the tools he or she uses. For fine line work, professionals use 1RL and 3RL needles. Thanks to these round needles, the process of applying such a tattoo is less painful, which is another advantage of this style.
Since a fine line tattoo should look delicate, light, and minimalistic, even the smallest mistake during application can ruin the entire tattoo. If an inexperienced specialist does such work, there is a high risk that the design on the skin will either blur over time or, on the contrary, fade.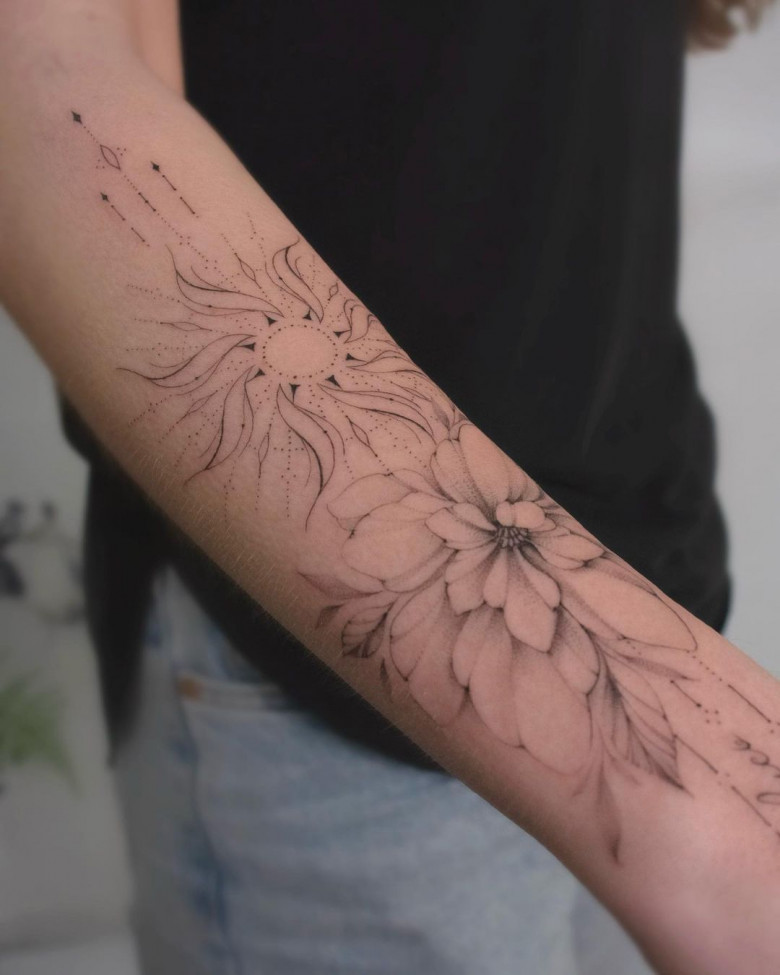 Fine line tattoos are not only elegant but also stand out beautifully against other styles because they look so clean and simple. However, they involve many details, and undoubtedly, only a true professional will be able to perform such work.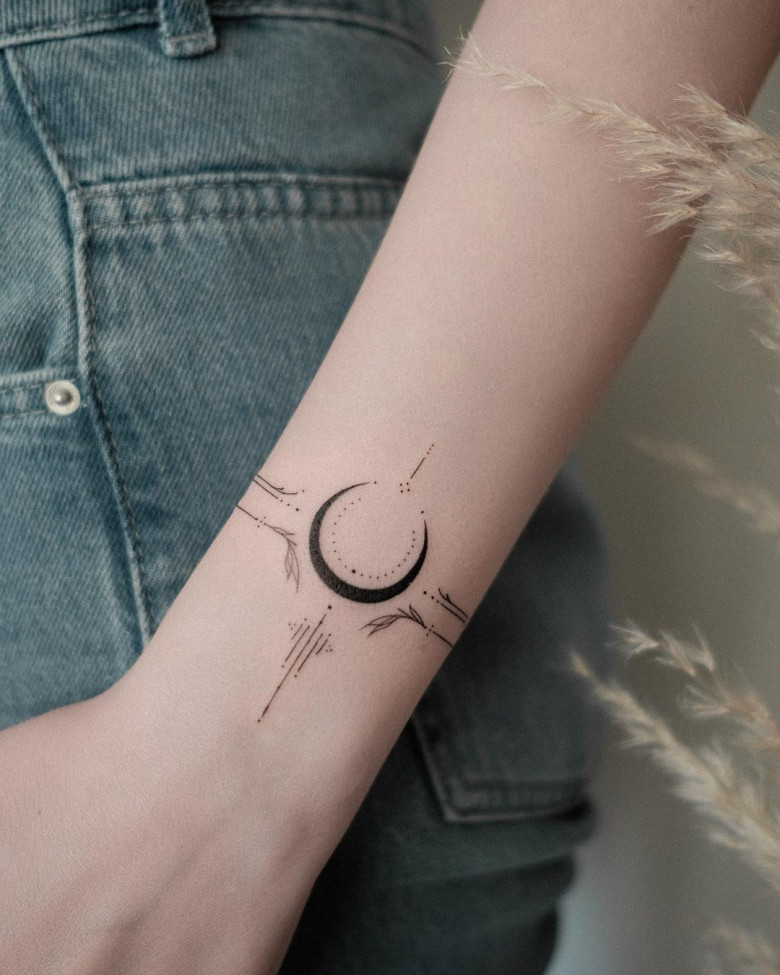 ---