Geometric tattoo
The geometric tattoo style emerged in the early 2010s, riding the wave of the growing popularity of abstract and artistic tattoos. Precise lines and geometric objects in these tattoos are combined into intricate forms, creating images of animals, humans, objects, thoughts, feelings, and phenomena. In the age of design and minimalism, this style allowed people to express their desires and thoughts through new and designer tattoos, rather than relying on traditional classic motifs.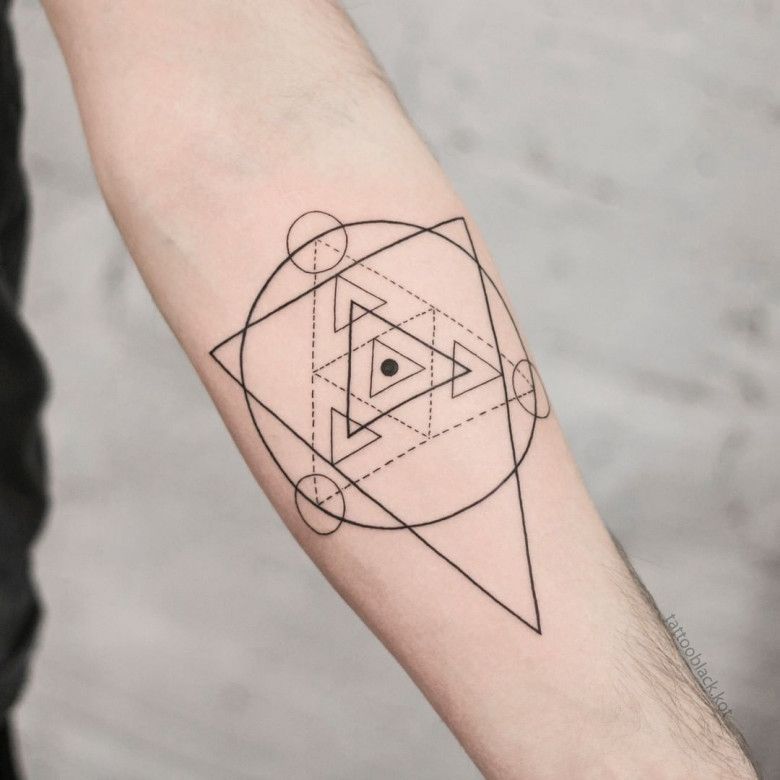 This truly intricate work requires a master with a high level of technical and mathematical preparation. It's not enough to just draw a circle to make it an adornment for a person's entire life. It's important to breathe life into that circle and ignite a creative spark in it, which is only possible for a true professional artist.
The Meanings of Geometric Shapes
The Meanings of Geometric Shapes: The meanings of these tattoos are often interpreted using the basics of psychology. Psychologists have studied and systematized knowledge about different aspects of a person's personality and have identified several groups with the most pronounced characteristics. These meanings are often used by people when developing individual geometric tattoo designs.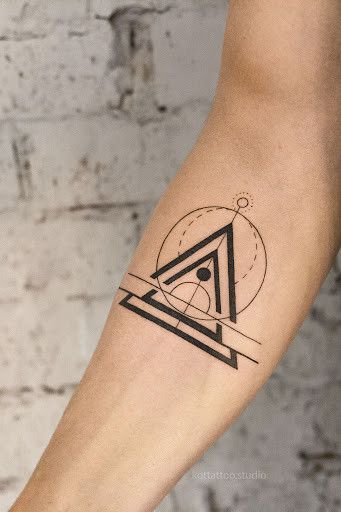 Circle: A circle is a symbol of a harmonious personality. The circle does not become depressed by unpleasant situations, easily makes new acquaintances, and maintains old ones. It is a wonderful friend and interlocutor and often attracts people with its harmony.
Triangle: A triangle is the opposite of a circle. It is very emotional and strong-willed. The triangle is an excellent leader because it is not afraid of difficulties and always finds ways to solve any problems.
Square: A square symbolizes hard work. It is characterized by endurance and patience, which applies to all endeavors. Scrupulousness and pedantry are the properties of a square.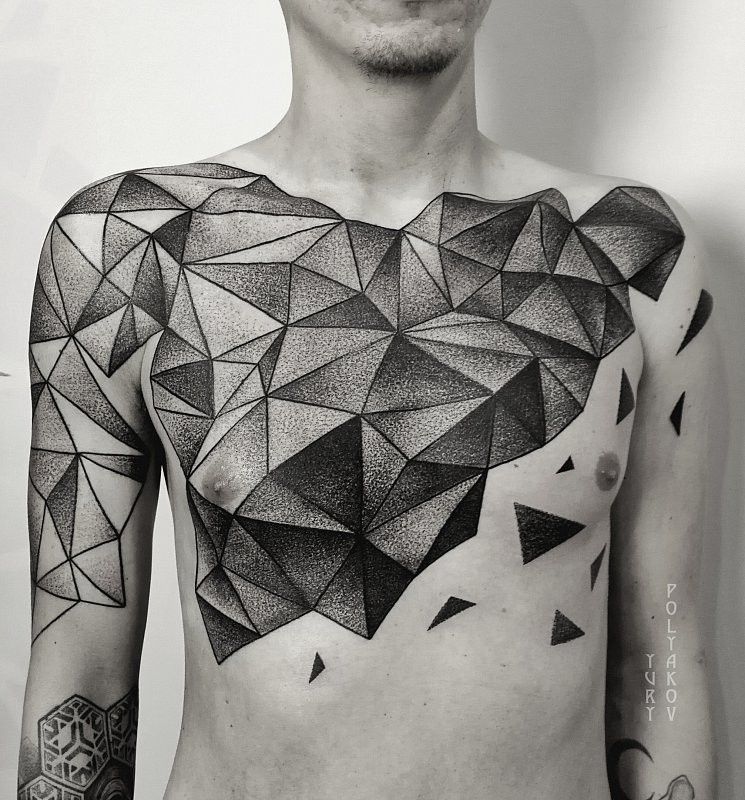 Rectangle: A rectangle is a transitional form of personality. People go through this form in completely different time intervals, but almost all of us do. A rectangle is an interest in everything that is happening, courage, curiosity, and even inquisitiveness. A rectangle can quickly and boldly change his or her life values, striving for new aspects.
Zigzag is creativity in all its manifestations. It's independence of thought, intolerance of any control, inconsistency, a desire to be seen and heard. Zigzag is a fountain of ideas, but not all of its ideas are destined to come to life.
---
As you can see, the combination of psychology and geometry provides excellent scope for creativity.
---