Minimalist tattoo by
/ Source: @marigrech
Minimalism is the most popular style that symbolizes modern lifestyle. It expresses individuality, manifesting in clothing, design, and way of life. The characteristic feature of minimalistic style is that it contains more meaning than just the outer shell. The value of this style lies in discarding the excess and giving significance to what truly matters.
In the world of tattoos, minimalism has marked its presence with the emergence of mini tattoos, which are gaining special popularity. This style is suitable for everyone, regardless of gender, and does not attract attention. Mini tattoos are characterized by precision and geometric shapes. They are usually monochromatic and small in size, but can still hold great meaning for the individual.
Thus, minimalism is a universal style that can express individuality and value, not just in clothing and design but also in tattoos. It allows one to discard the excess and focus on what truly matters in life.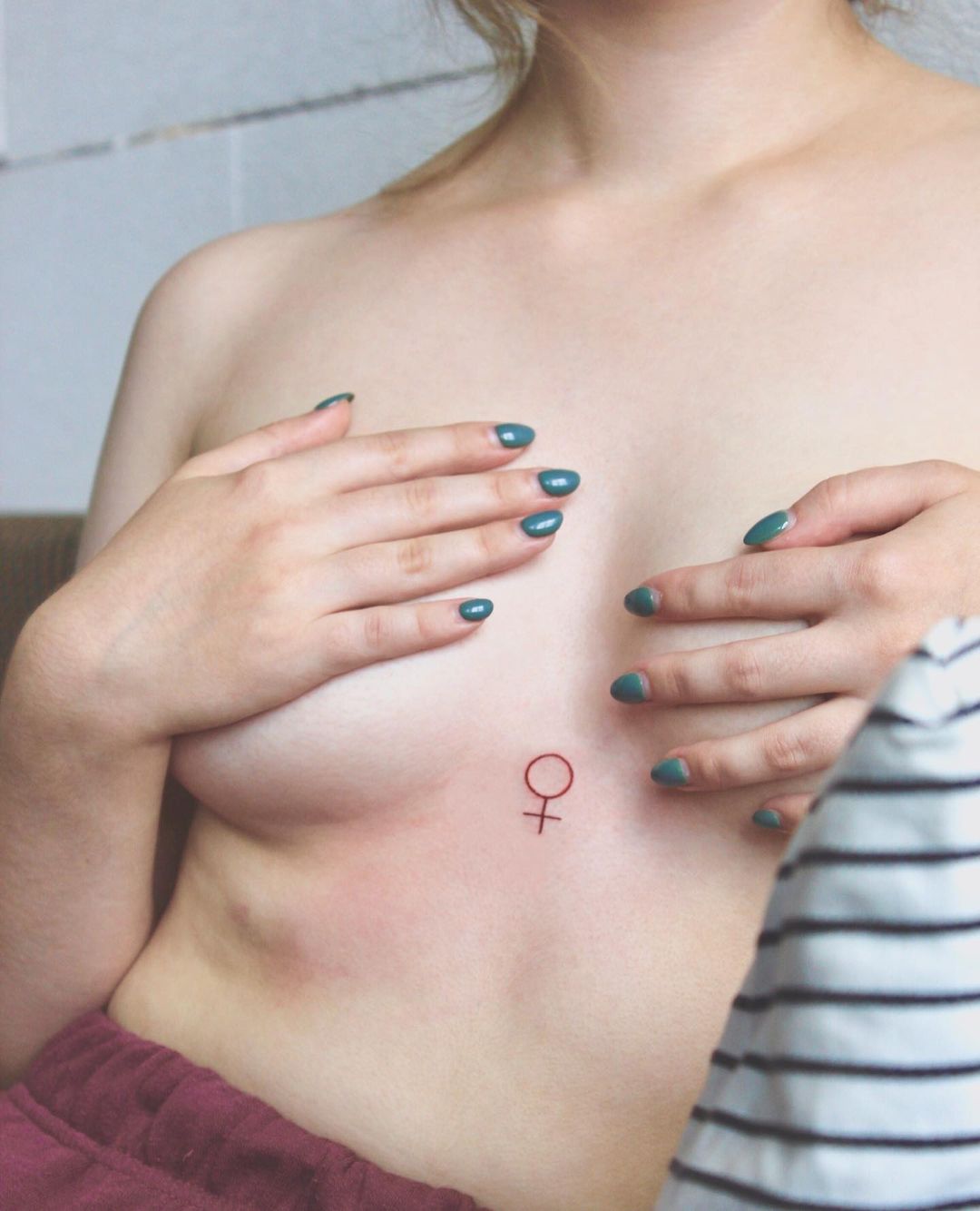 Tattoos in a minimalist style can embody various themes, but some images are more popular than others. They are concise, elegant, and beautiful.
One of the themes that is often chosen for mini tattoos is symbols. These can be numbers, letters, or even a dot. Another popular theme is simple geometric shapes, such as triangles or diamonds. Floral motifs are also frequently used in minimalist tattoos, including cherry blossoms, clovers, peonies, and so on. Simple images or outlines, such as a schematic animal, are also popular.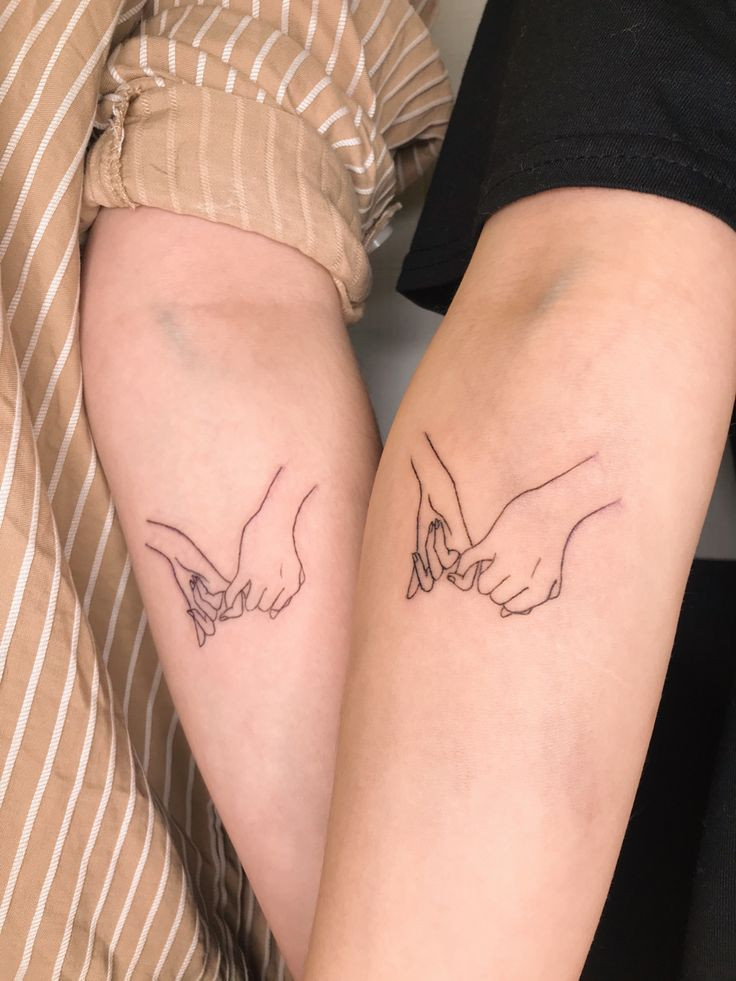 Matching tattoos that depict feelings and attachment to another person are also common. Among the most popular images in a minimalist style are yin-yang, infinity symbol, hearts, sun, moon, flowers, simple geometric shapes, and numbers.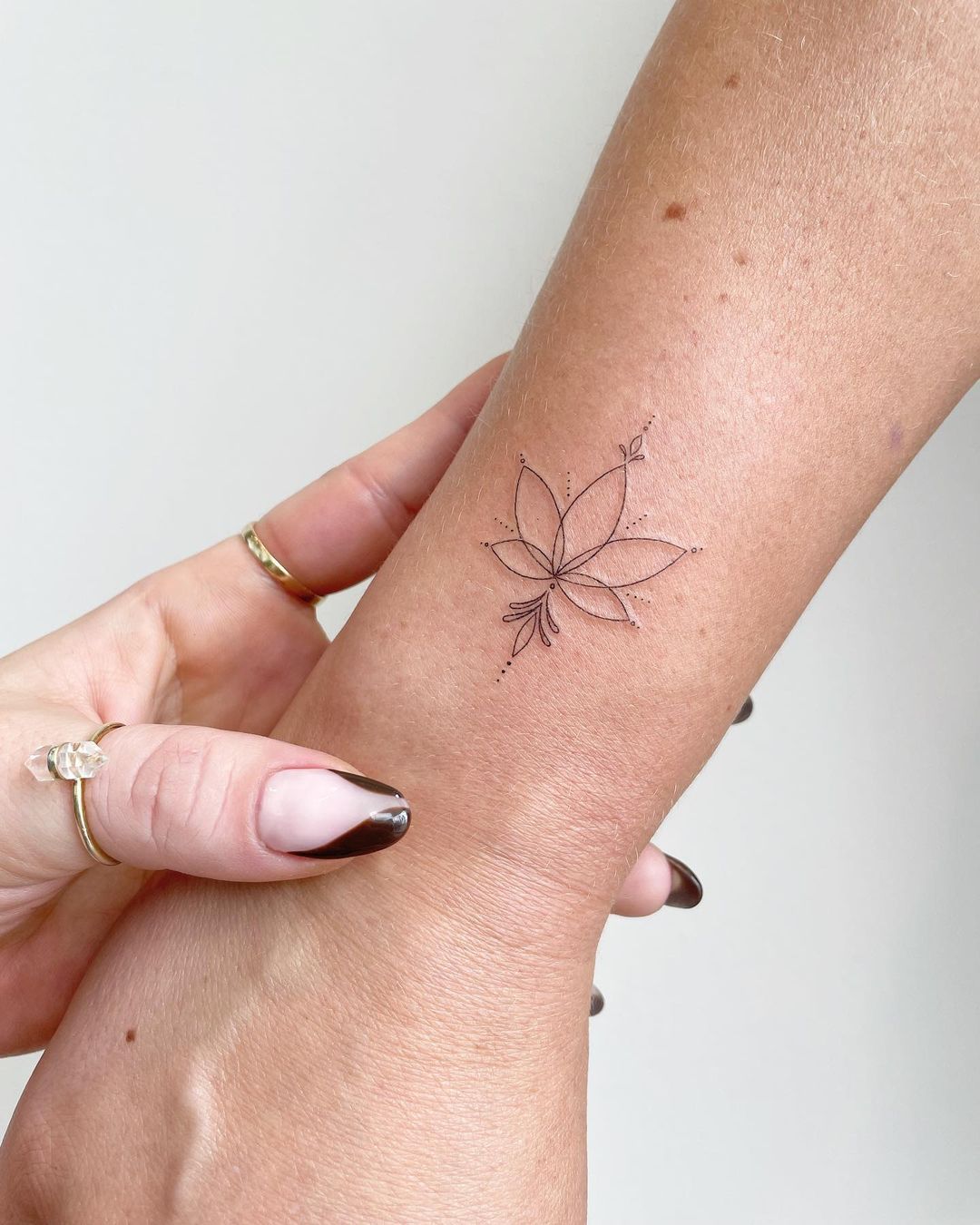 It is important to note that minimalist tattoos are easier to modify or remove, making them a good choice for those who are not confident in their choice. In any case, choosing a tattoo is a personal decision, and it should be made carefully and consciously.
Meaning of mini-tattoos
Obviously, every minimalist tattoo has its own meaning, which is usually strictly personal. Even in the simplest drawing, such as a triangle, there may be a huge content hidden, which you will only learn from the owner of the tattoo. Beautiful images are rarely applied to the body thoughtlessly; practically every mini-tattoo has a deep meaning.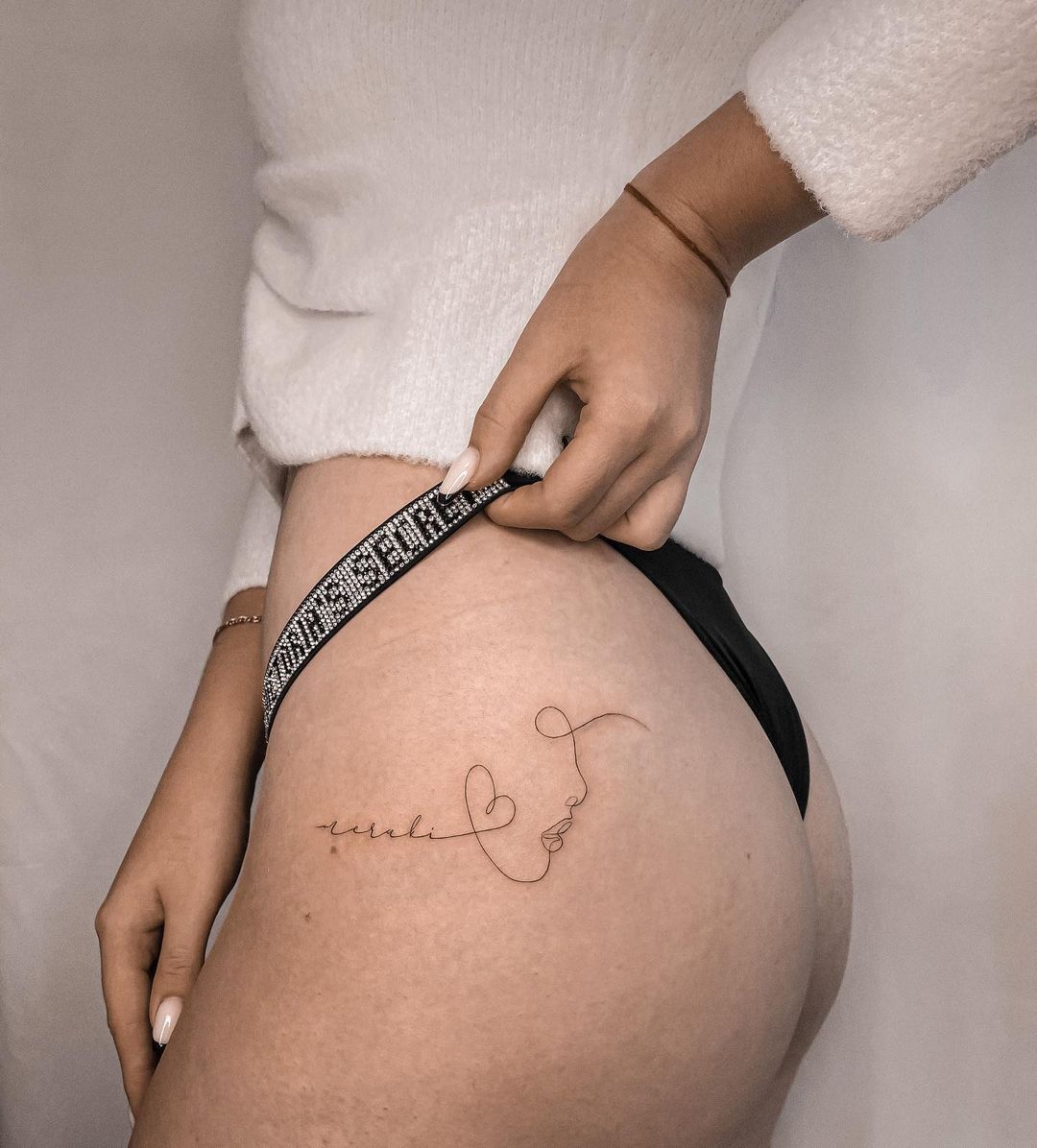 Additionally, the philosophy of minimalism is not just a privilege for women, in fact, many men enthusiastically get simple and uncomplicated designs tattooed on their bodies, which can tell a lot about their owners.
Choosing a place for a mini-tattoo
Usually, mini-tattoos are invisible to others, as the designs themselves are not large in size, and many people prefer to get them in places that can easily be covered by clothing. Mini-tattoos are a symbol of mystery, because not only do you need to decipher the meaning of the design, but also find its location.
Mini-tattoos can be applied to any part of the body, but the most popular locations are the neck, collarbones, hands and fingers, ankles and feet. These areas often have small tattoos. Larger tattoos are found on the forearms, under the chest, on the thighs, and on the arms from the wrist to the elbow.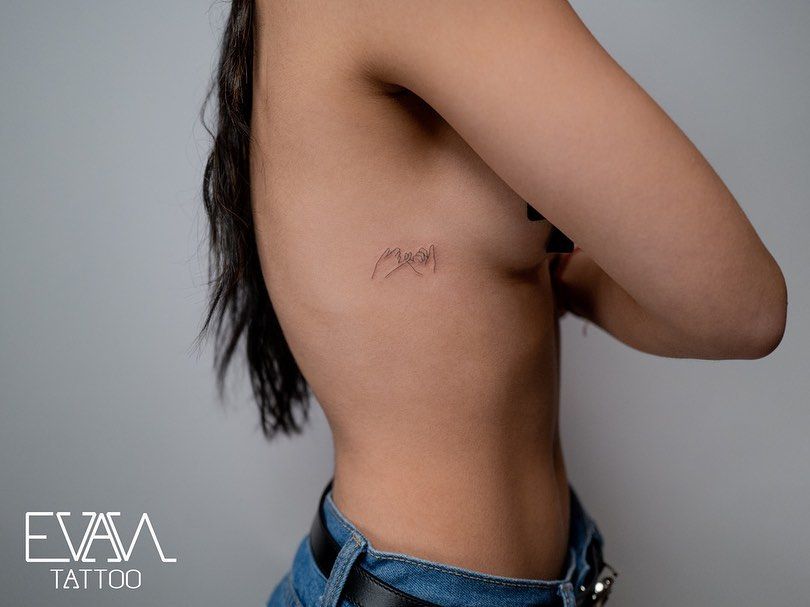 Choosing a Design and Artist for Minimalist Tattoos
It all depends on your idea and imagination, so first of all, you should decide what exactly you want to depict on your body. There are many different photos of minimalist tattoos on the internet, and the artist can always offer their own sketches and ideas.
For a successful implementation of the "mini tattoo" mission, it is necessary to carefully choose the design and artist. First of all, it is recommended to determine what you want to depict on your body and pay attention to photos of minimalist tattoos that can serve as inspiration.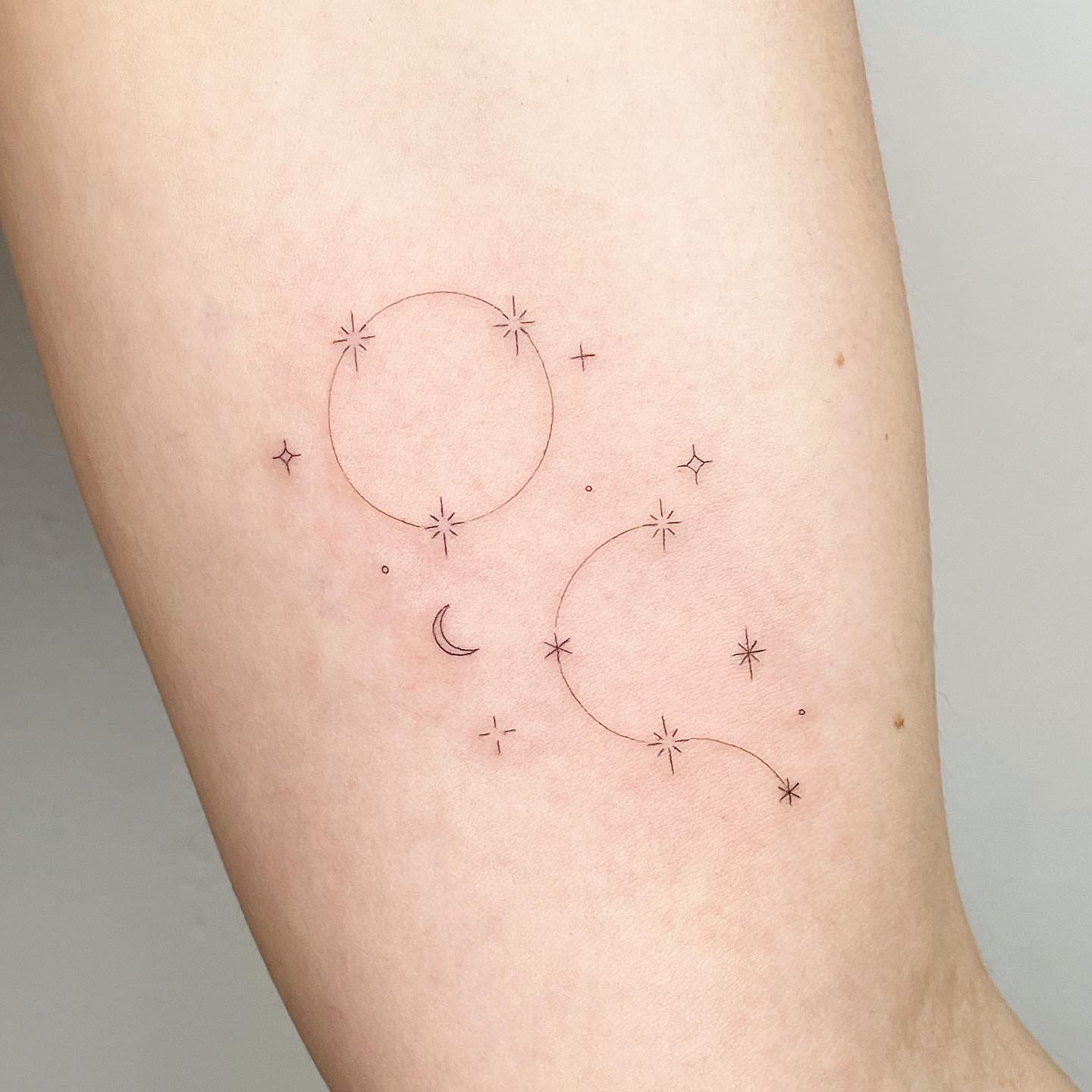 However, despite the apparent simplicity of this style, it technically requires high detailing and precision in application, which makes the choice of the artist particularly important. To choose the best minimalist tattoo artist, it is essential to study their portfolio of work.
Remember that even a small image can speak loudly about your personality, so it is important to choose a tattoo that will accurately reflect your inner self.
---