Bright color work from Chinese tattoo artist Lu Xin
Tattoo artist Lu Xin
/ Source: @dongzhengetattoo
Today we want to introduce you to the talented and hardworking tattoo artist Lu Xin from Wuhan, China.
Lu is the owner of the DZG TATTOO tattoo studio in Wuhan, which she opened in 2014. She devoted almost her entire adult life to the study of painting and art. Her art teacher was a famous painter Xie Ke from the Jiangsu and Zhejiang School of Painting. Xie Ke was the person who instilled in her a passion for drawing and taught her the traditional method of freehand drawing in Chinese painting.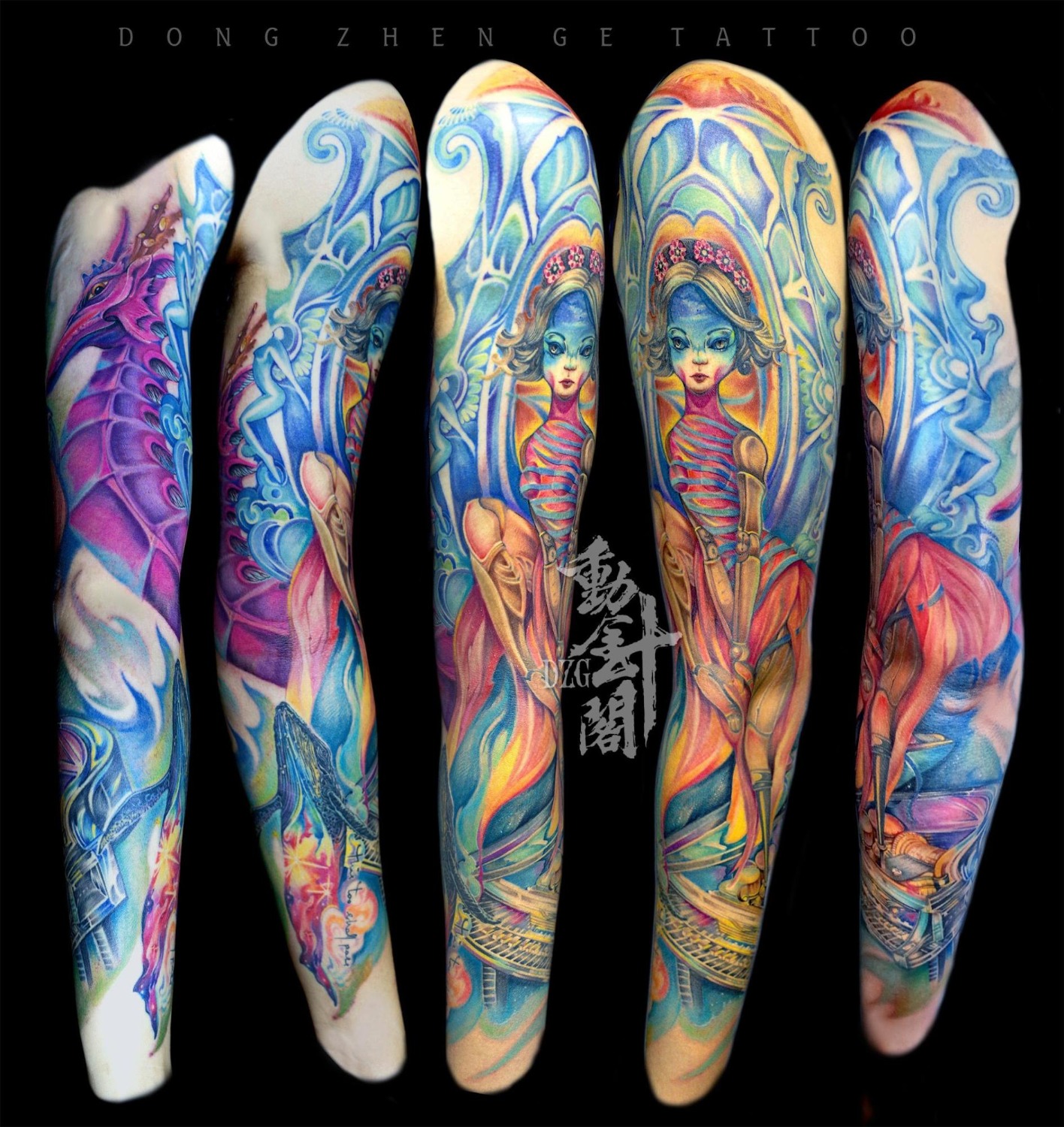 «In high school, I studied western basic painting from Mr. Zhang Ning, who graduated from the Academy of Arts and Design of Tsinghua University. I began to contact with outstanding college seniors in different painting fields, which inspired my determination to take art as my career in the future», - said the artist.
After graduating from high school, Lu was admitted to the Hubei Institute of Fine Arts (the eight independent academy of Fine Arts in China) majoring in Visual Communication, where she received her bachelor's degree. Getting to know students from different fields (clothing, production, sculpture, multimedia, oil painting, watercolor, etc.) affected her perception of art and influenced her work. Lo began to show great interest in graffiti art in Europe and America, which also pushed her to use various new techniques in her art.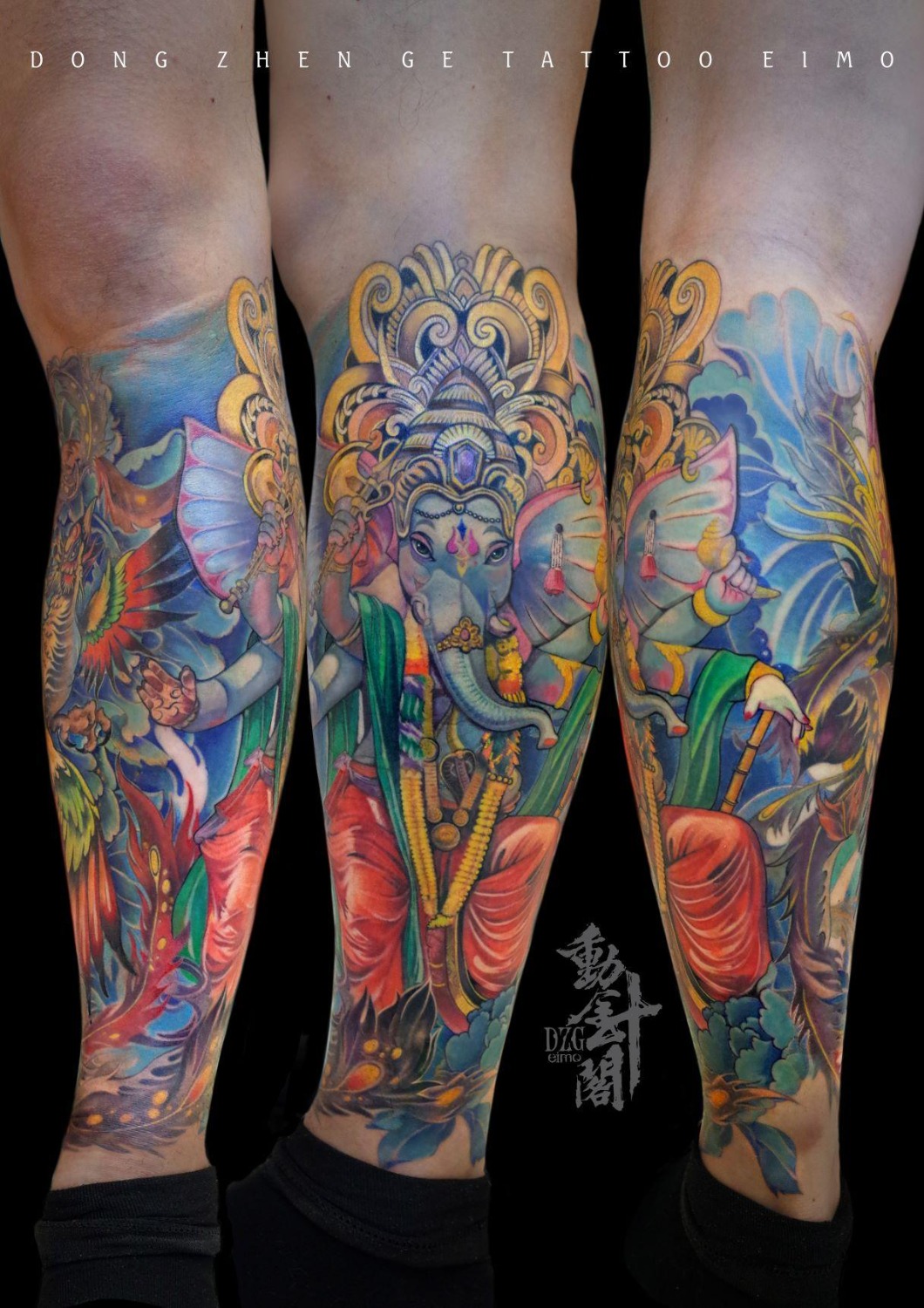 After completing bachelor's degree, the tattoo artist completed master's degree from the School of Arts and Design of Hubei University of Technology, which annually graduates professionals in the design industry. Experience in developing designs for real commercial projects also influenced Lu's future tattoo style, which combines traditional Chinese painting rules and modern design elements.
To improve her tattoo technique, Lu traveled to Shanghai, where Shao Gan, a leading figure in China's tattoo industry, became her teacher. He explained the basics of working with a tattoo in terms of physics, biology and medical principles, which made her take a fresh look at the relationship between the skin and the needle.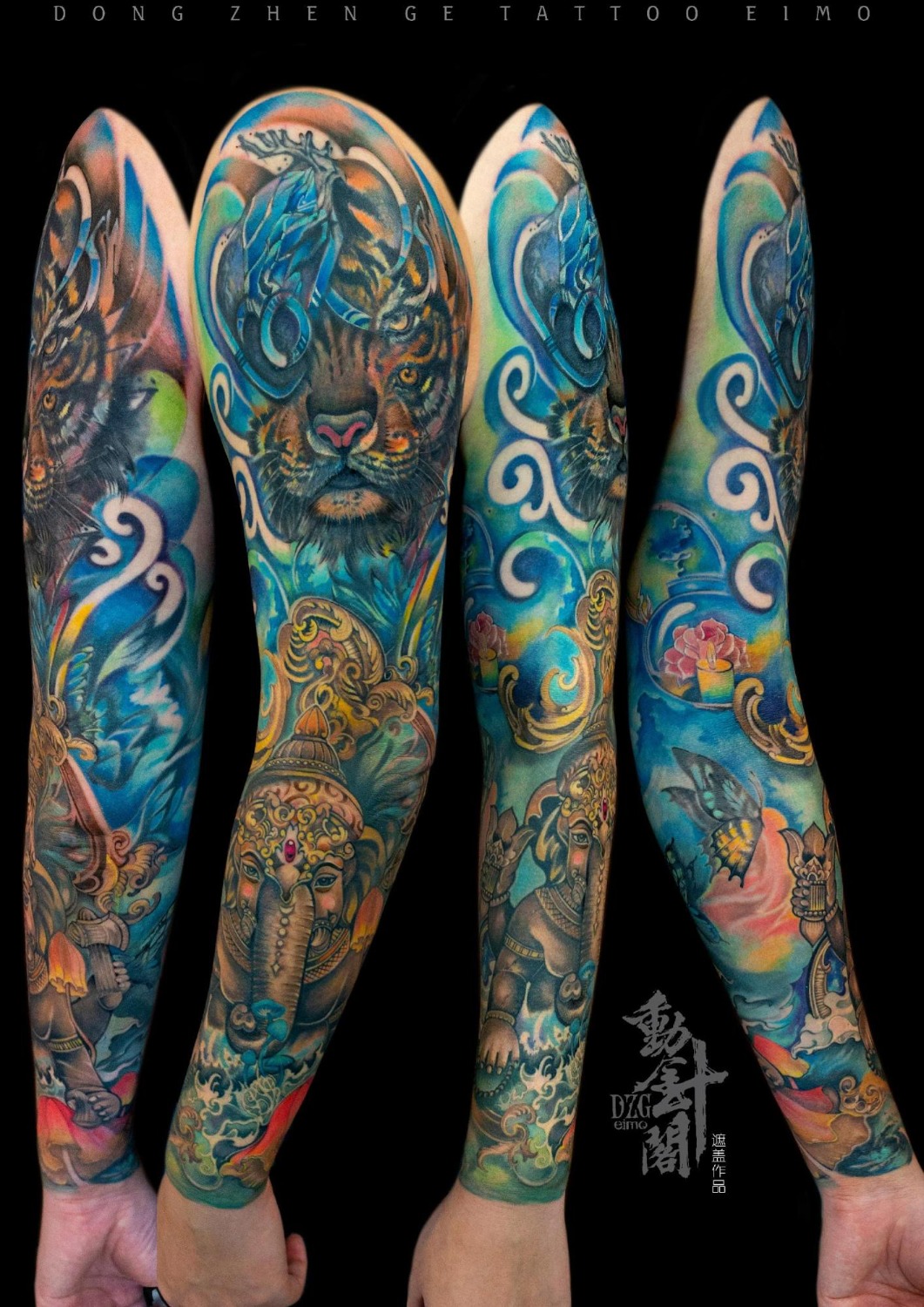 Tattoo artist Lu Xin says that she loves learning about Chinese traditional national culture and integrating it into her tattoo designs.
«My style is a heavy color illustration style. Pure realism is not what I am most interested in. My style has been influenced more by graffiti and illustration. The features include my current tattoo color matching methods, which are big and colorful. The rich and burst color emotion is the most prominent feature I want to highlight, which is also my interpretation of the belief that the customer wants to express», - said the tattoo artist.
Most of Lu Xin's life is devoted to tattooing, and thanks to constant communication with clients and observing their life stories, the artist herself understands and looks at life in a new way.
«In my first year as a tattoo artist, a customer came to me to get a tattoo when he was just over 18. Since then, he has come to me to get a tattoo every year. From the tattoo on his body every year, I could see the trace of my progress. He joked that I watched you grow up. He also said that he saw my continuous progress in tattoo technique, and the tattoo works made qualitative progress. He also knew more and more about tattoos and gradually became a "professional customer», - told us tattooist.
Now the tattoo artist plans to work in the United States, where her work has attracted the attention of not only clients, but also colleagues in the workshop - the manager of Edwin Ramirez Tattoo Studio in New York highly appreciated the quality and performance of Lu's work.
«I was recently invited to participate in the 12th Chicago Tattoo Arts Festival. While feeling the rich and free tattoo atmosphere in North America, I found my tattoo works very popular and attracted a lot of audiences on the first day of the exhibition. Several tattoo lovers paid me a deposit that day to come to my studio to do tattoos. Therefore, I plan to work in the United States. I like the atmosphere here and want more people to see my tattoo works», - said the artist.