@fattie_tao: Tattooing the Beloved Animal Companions with a Unique Blend of Realism and Illustration
10 / 10 / 2023
Yaroslava Green
Tattoo artist @fattie_tao
In the bustling tattoo world, where every artist strives to stand out with their unique style and portfolio, @fattie_tao, hailing from Beijing, China, has carved a niche for herself through her remarkable work specializing in pet tattoos. @fattie_tao's artistry blends realism, illustrative elements, and bold contours, creating tattoos that not only capture the essence of our beloved animal companions but also add a touch of whimsy and individuality to her creations.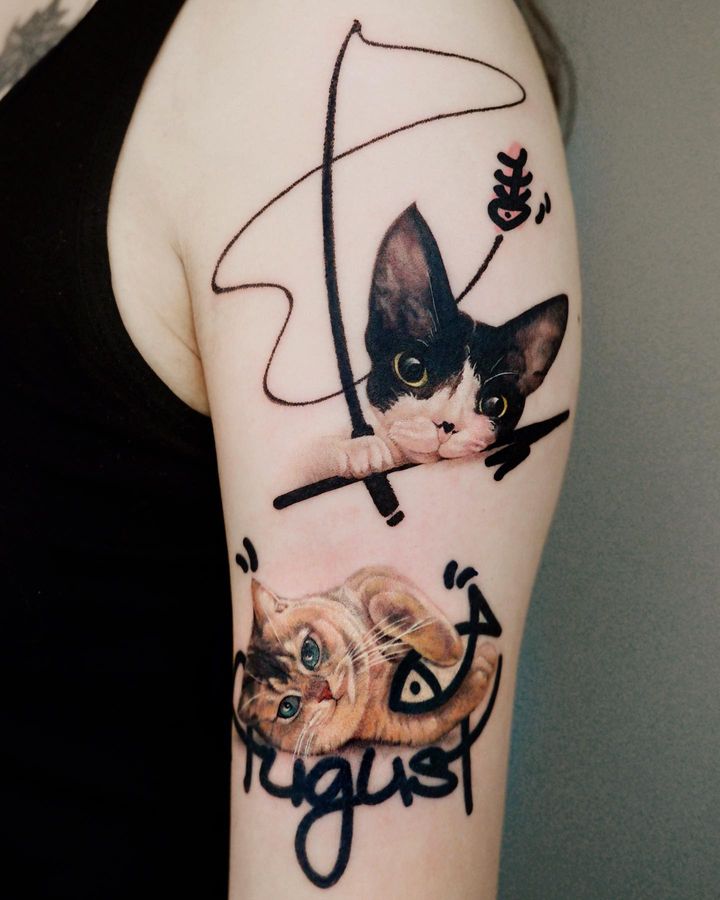 @fattie_tao's passion for her craft shines through in every piece she creates. Her ability to capture the unique personalities and quirks of pets is truly remarkable. Whether it's a faithful dog, a curious cat, or any other cherished pet, Fattie Tao has an uncanny talent for turning their likeness into a work of art that becomes a lifelong tribute to the bond between humans and their furry friends.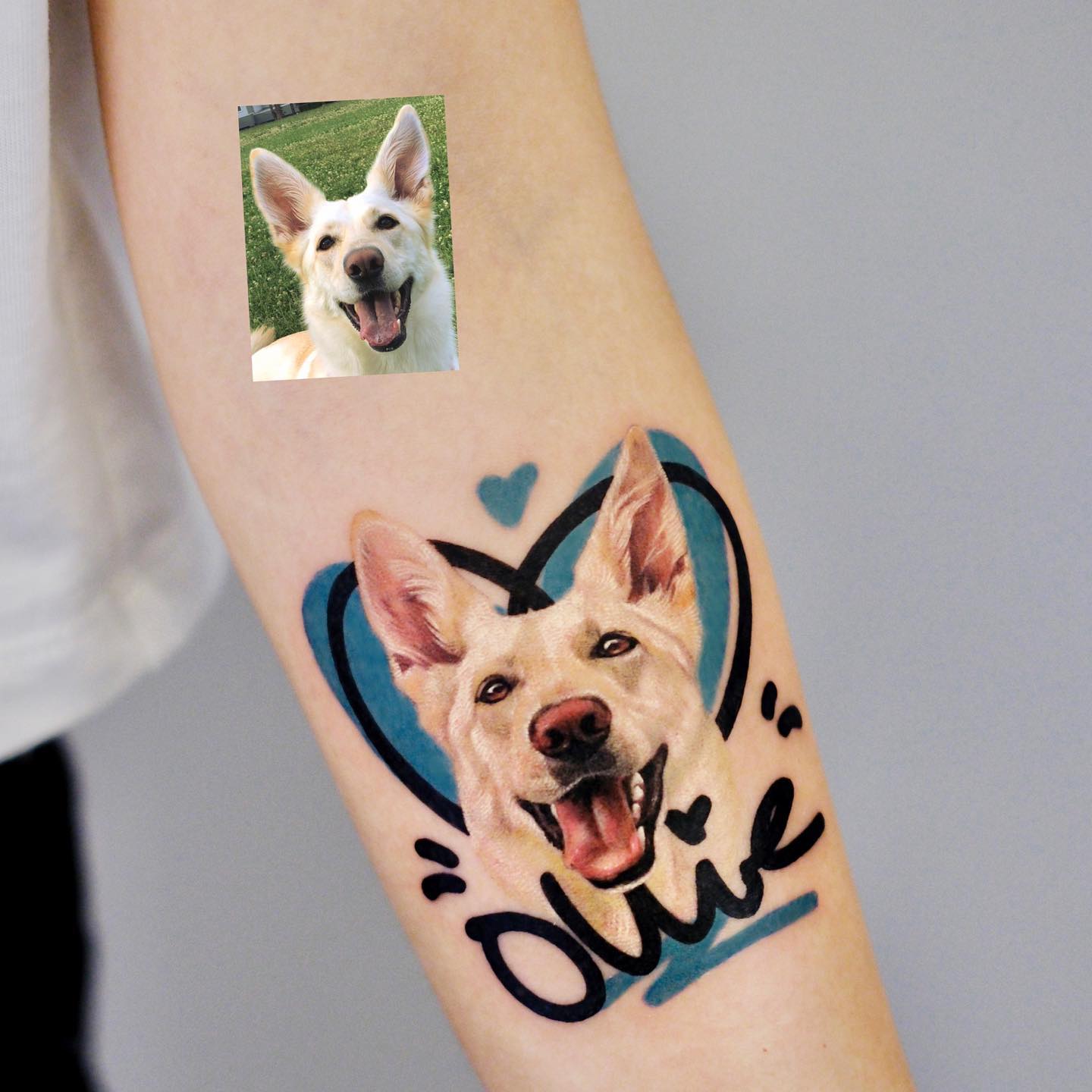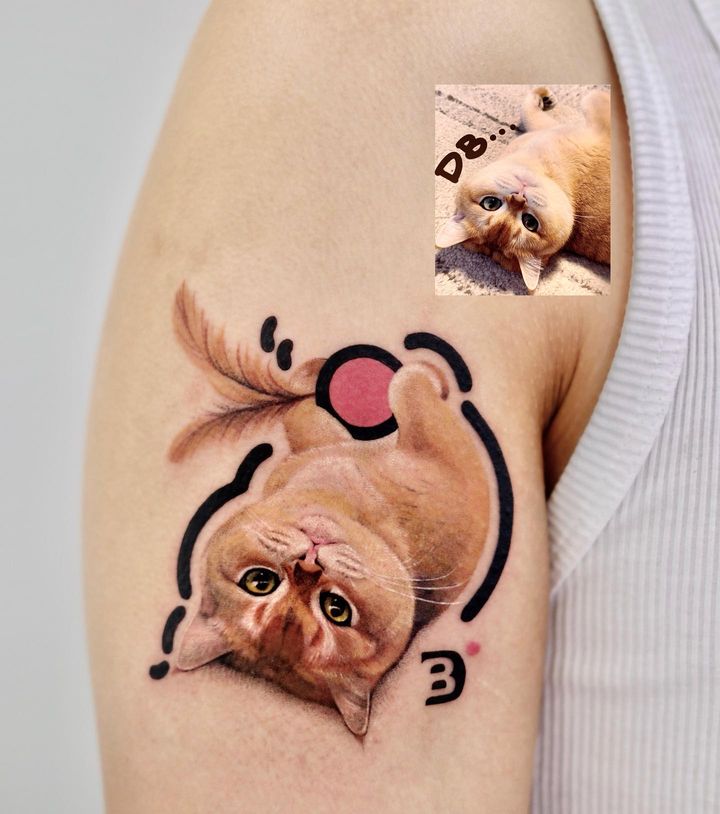 What sets @fattie_tao apart from many tattoo artists is her distinctive style. Her tattoos are a harmonious blend of realism and illustration. Each piece is meticulously designed to capture the lifelike details of the animal, from the fur texture to the expressive eyes. The use of bold contours adds an extra layer of visual appeal, giving her work a unique edge. It's this balance between realism and artistic interpretation that has made @fattie_tao's tattoos highly sought after in the world of pet-themed body art.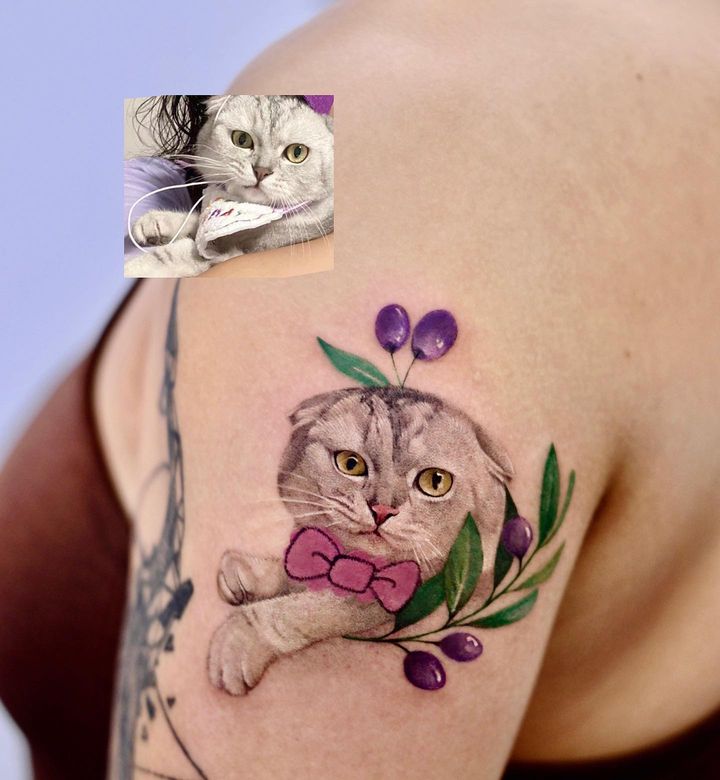 Beyond the technical skill, what makes @fattie_tao's work so special is her connection with her clients. Pet owners often come to her with a heartfelt desire to immortalize their furry companions in ink. She takes the time to understand the pet's personality, the client's relationship with their animal, and the emotions they want to convey through the tattoo. This empathy and attention to detail are evident in every piece she creates, making each tattoo a heartfelt tribute to a beloved pet.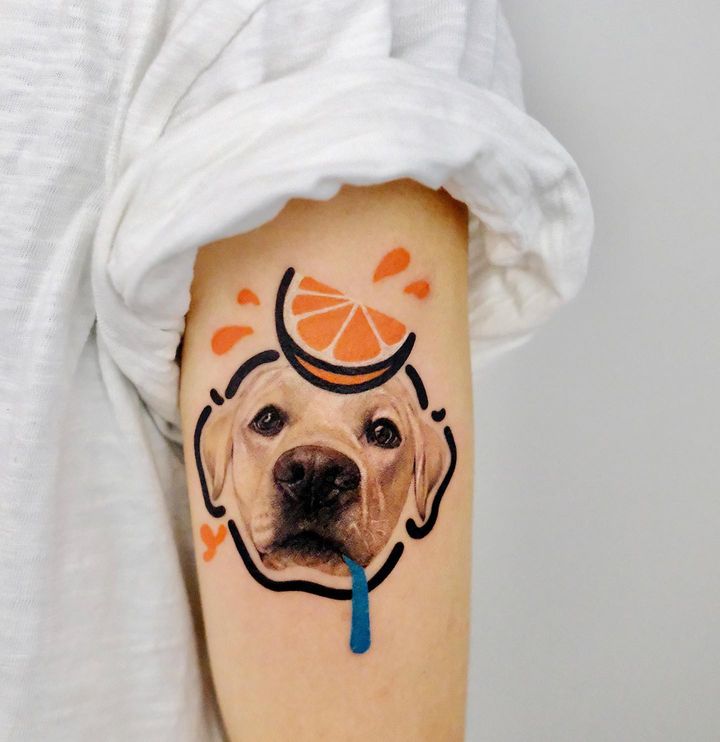 Her Instagram profile, @fattie_tao, serves as a captivating gallery of her exceptional pet tattoo creations. It's a testament to her talent and the profound impact she has on her clients' lives. The joyful reunions, heartwarming stories, and emotional connections shared by her clients in the comments reveal the deep appreciation they have for her work.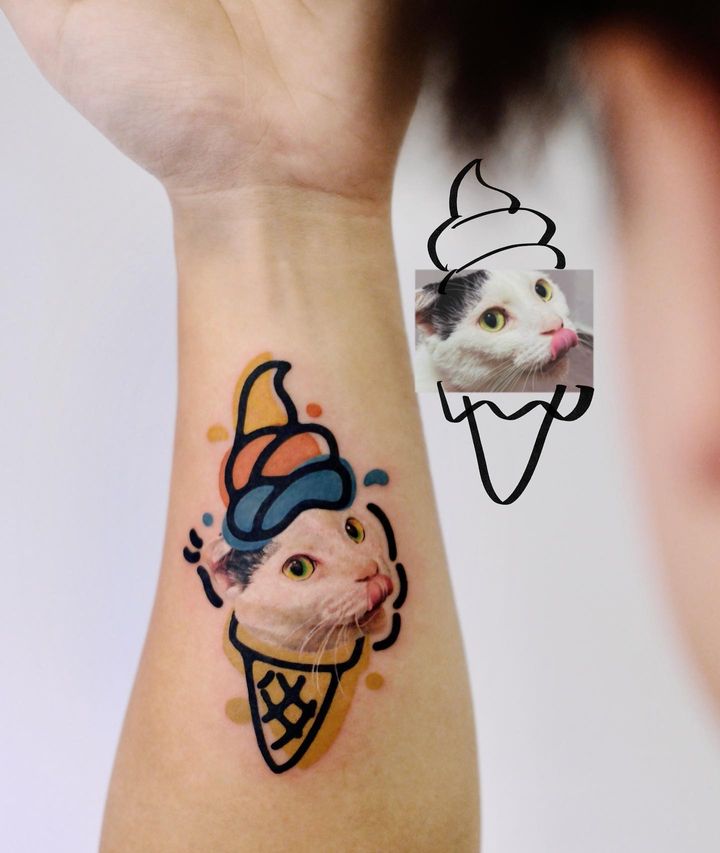 In a world where pets hold a special place in our hearts and homes, @fattie_tao's tattoos become more than just ink on skin; they are living memories and enduring tributes to the furry family members who have left an indelible mark on our lives.