Fountain: The Maestro of Surreal Tattoos from New York
04 / 11 / 2023
Andrew Novikov
In the bustling city of New York resides a tattoo artist whose work transcends reality. Known by the pseudonym "Fountain", he has made a name for himself by transforming his clients' stories into surreal masterpieces etched onto their skin. Fountain's work represents a mesmerizing blend of the otherworldly and the tangible, and his creative process is a testament to his dedication to crafting unique, surreal tattoos.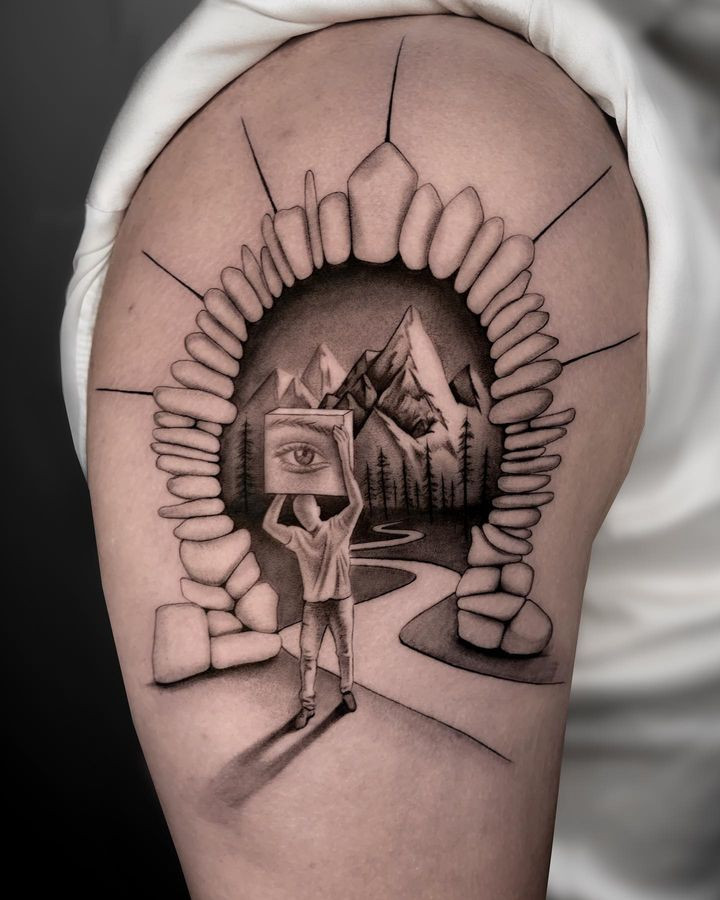 Enchanting Aesthetic
Fountain's approach to tattooing is defined by a unique aesthetic that skillfully blurs the lines between reality and fantasy. His creations exude otherworldly beauty: each tattoo tells a story that resonates with the deepest emotions of his clients. His style is a mysterious dance between surreal and concrete, and his works are a true poetry in tattooing.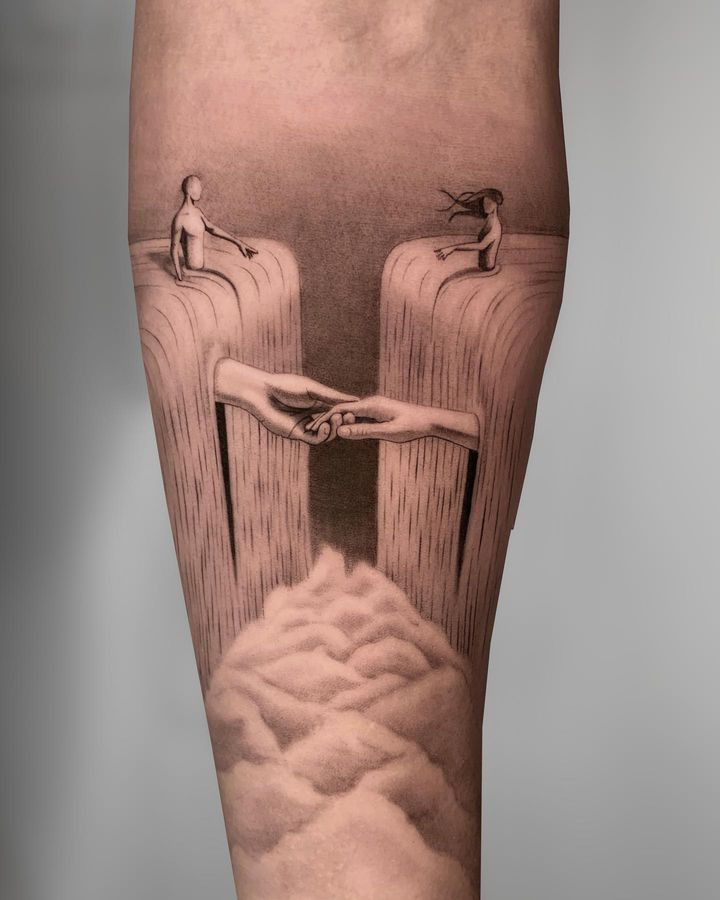 Every line and shade in his works breathe life into memories, poems, favorite songs, and cherished ideas, resulting in truly one-of-a-kind tattoos that embody the client's personal journey.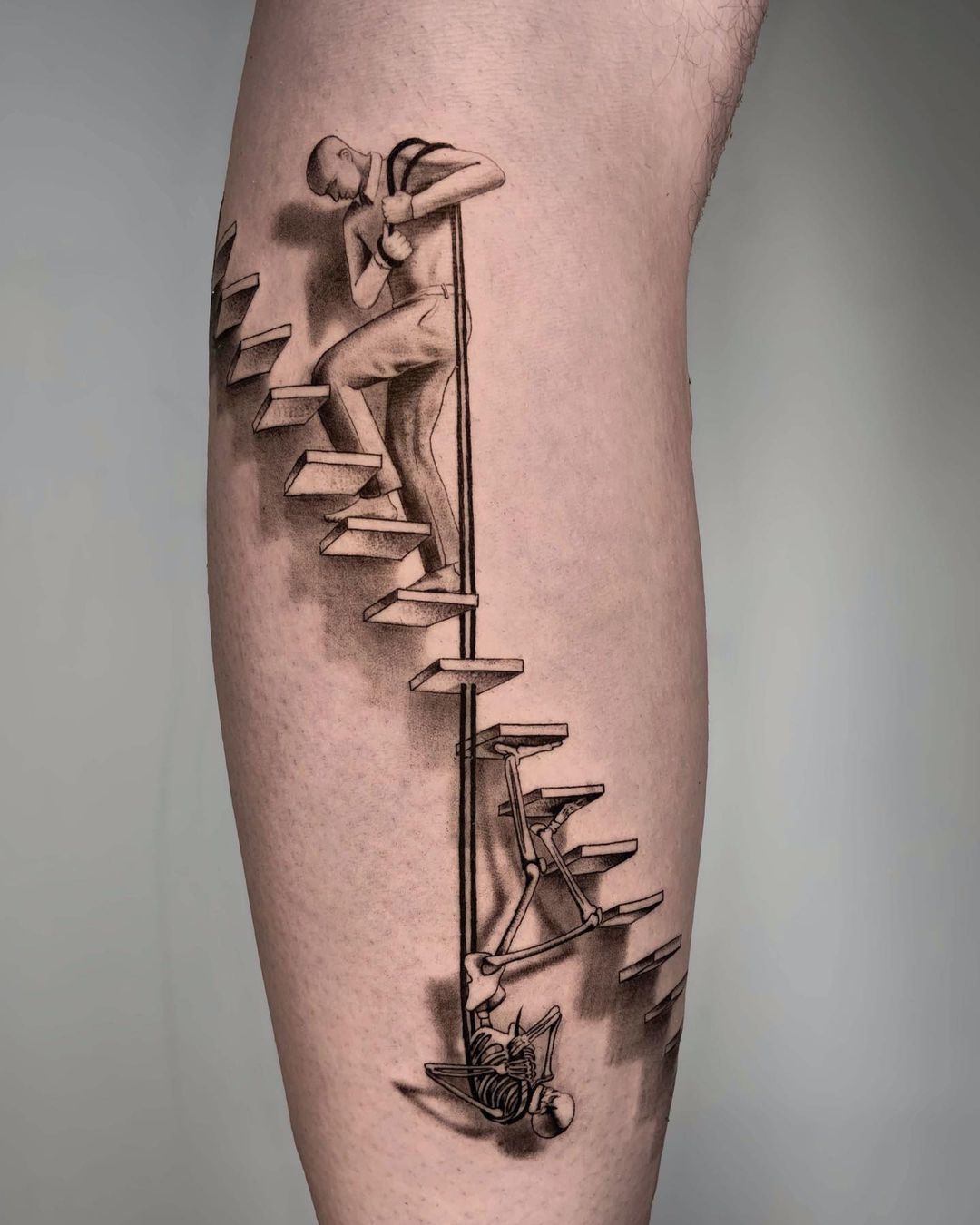 Fountain places immense value on the individuality of each tattoo. He notes, "My process is focused on providing each client with a unique work of art in the form of a tattoo. Inspiration can come from past experiences you want to commemorate, a meaningful poem, your favorite song, or any idea that has always resonated with you..."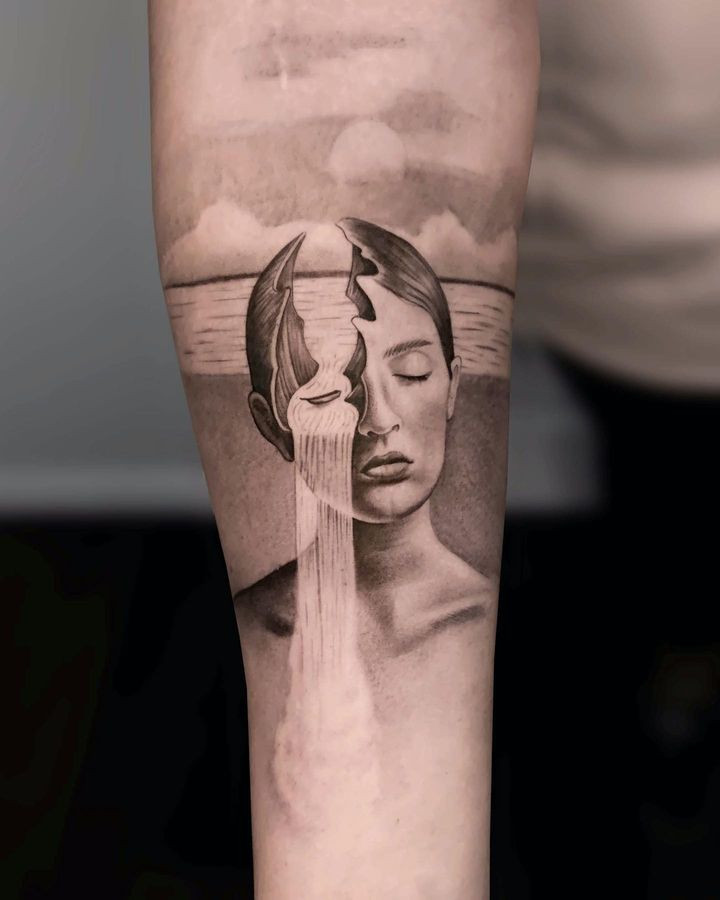 Fountain is more than just a tattoo artist; he is a storyteller and an architect of dreams. His tattoos go beyond mere decorative embellishments; they narrate stories and ignite the imagination. His art underscores the importance of individuality and uniqueness, and each of his creations serves as a source of inspiration that delves into the essence of his clients. Fountain leaves his mark not only on skin but also in the hearts of those fortunate enough to possess his works of art. Working on the vibrant canvas of New York, he continues to infuse the surreal into the tangible, bringing dreams to life through tattooing.