Grigorii Butrin: Master of Black and Gray Tattooing, Bringing Realism to Life on Skin
18 / 11 / 2021
Oleg Zarvsky
Black and Gray realism tattoo - Grigorii Butrin
Black and gray realism is a form of tattooing that aims to convey realistic textures, shadows, and shades of gray to create images reminiscent of black and white photographs. This technique requires excellent craftsmanship and artistic talent to achieve a high level of detail and depth in their works.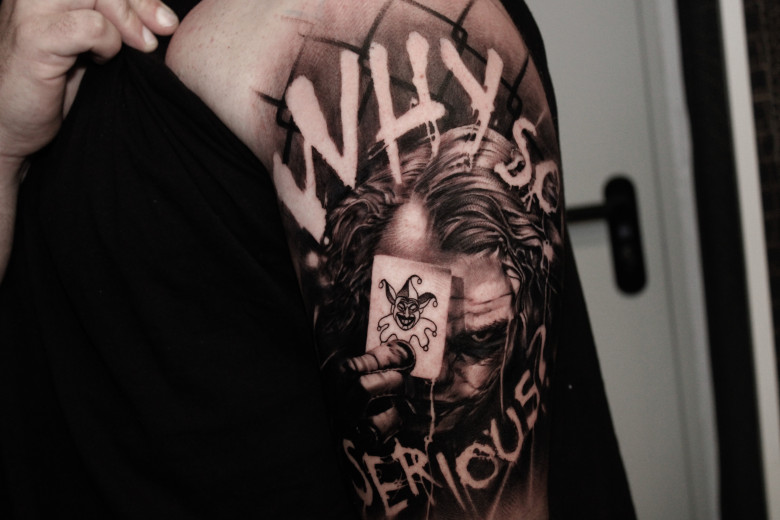 When it comes to realistic black and gray tattoos, artists employ various techniques to achieve the desired effect. They often start by thoroughly studying the image or photograph they're working with to understand the nuances of light, shadows, and textures. This allows them to capture all the intricacies and details that can be seen in black and white images.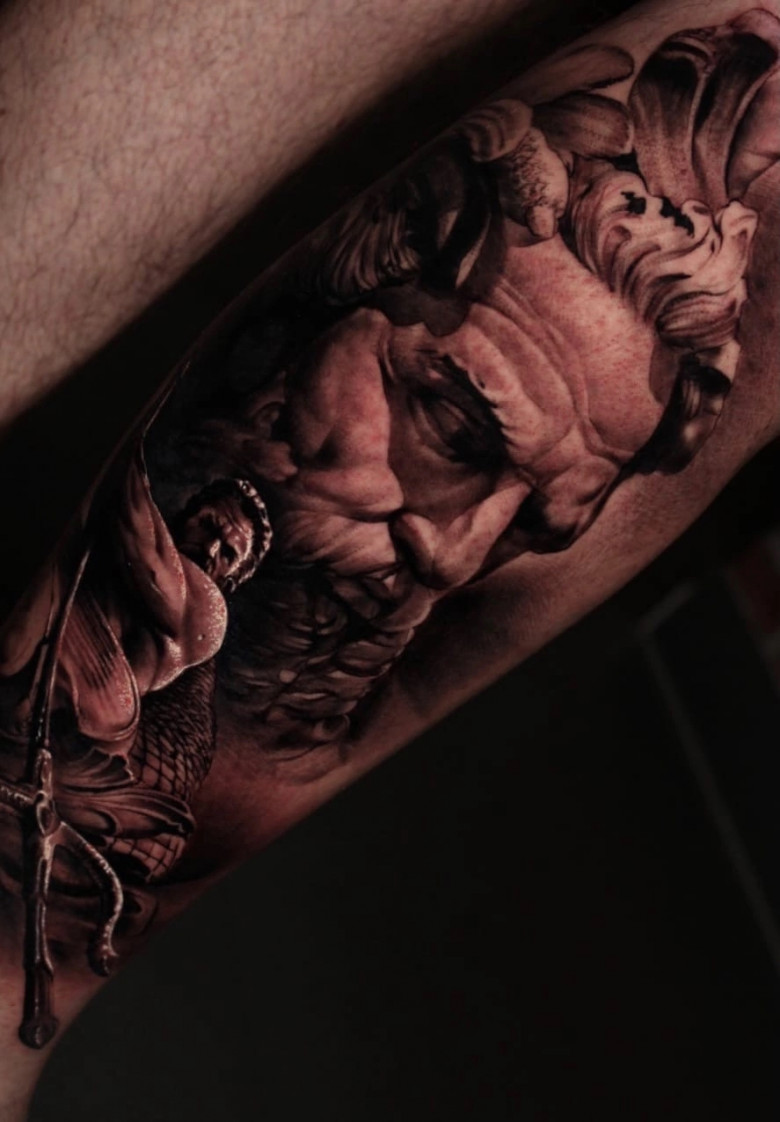 Black and gray tattoo artists utilize a combination of different needle thicknesses and a black and gray pigment palette to create various shades of gray and textural effects. They may also employ different shading techniques to create depth and dimension in their works. From skillfully crafted muscular textures to subtle transitions between light and dark areas, these artists find ways to convey realism through ink and needles.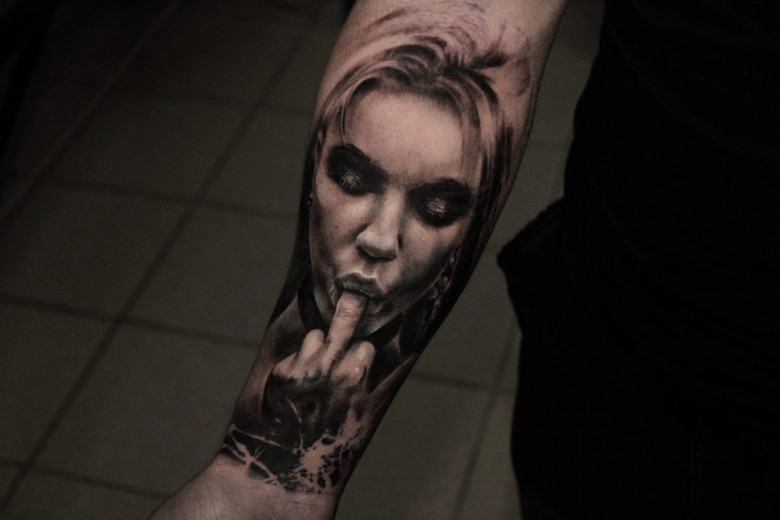 Black and gray realism demands true artistic mastery, as achieving truly high-quality work requires not only a technically proficient approach but also the ability to imbue emotion and meaning into shades of black and white.
Our featured artist today can be considered a true professional in this field, as their works captivate viewers from the very first glance with their incredible detail and depth.
Meet - Grigorii Butrin.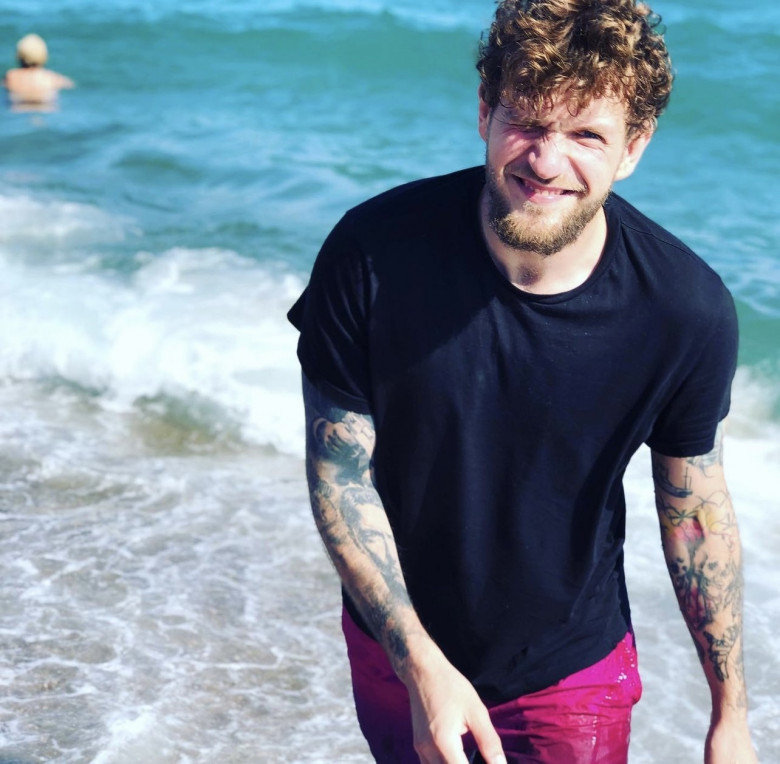 His creative portfolio on Instagram serves as a window into the astonishing world of tattoo artistry, where each image transforms into a living work of art.
Grigorii's true passion for black and gray realism is evident in every piece. He recreates images with remarkable precision, achieving an incredible level of detail that sparks the imagination. He approaches every aspect of an image with utmost care, whether it's the fine line of a facial contour or microscopic shadows. It is this attention to detail that allows him to create stunning and realistic images that make the heart skip a beat.
On Grigorii Butrin's Instagram page, you can witness a multitude of his works, each emanating individuality and emotion.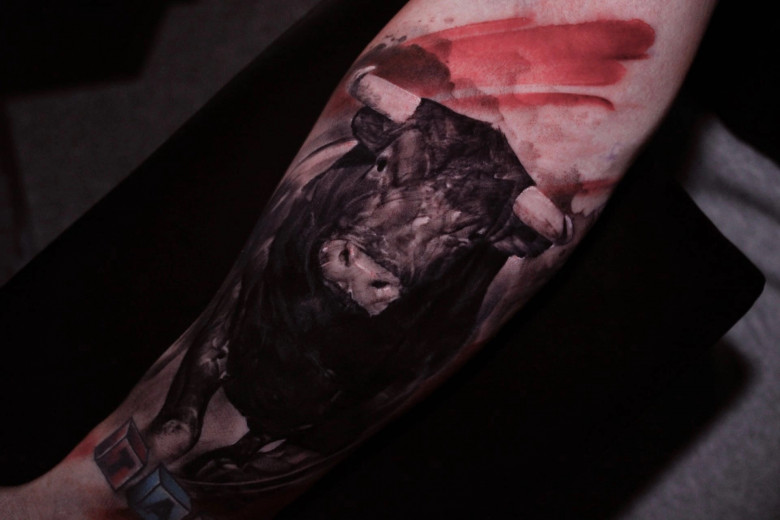 By skillfully realizing different themes in his works, this tattoo artist demonstrates his creative flexibility and ability to bring any client's idea to life. He adeptly combines his clients' desires with his own artistic vision to create truly awe-inspiring tattoos that will remain with them for a lifetime.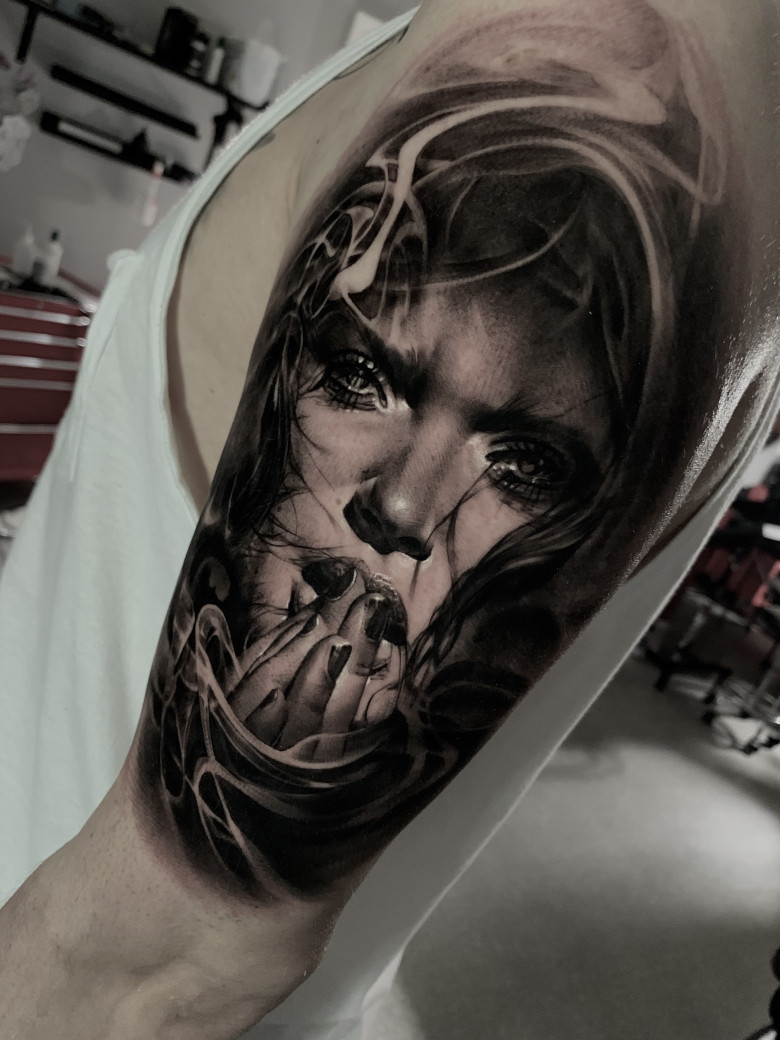 The diversity of subjects he incorporates in his work is impressive. From images of ancient statues that bring forth ancient aesthetics and symbolism to portraits of beloved movie characters that captivate fans, as well as depictions of animals and his own artistic sketches, his works undoubtedly impress with their variety and originality.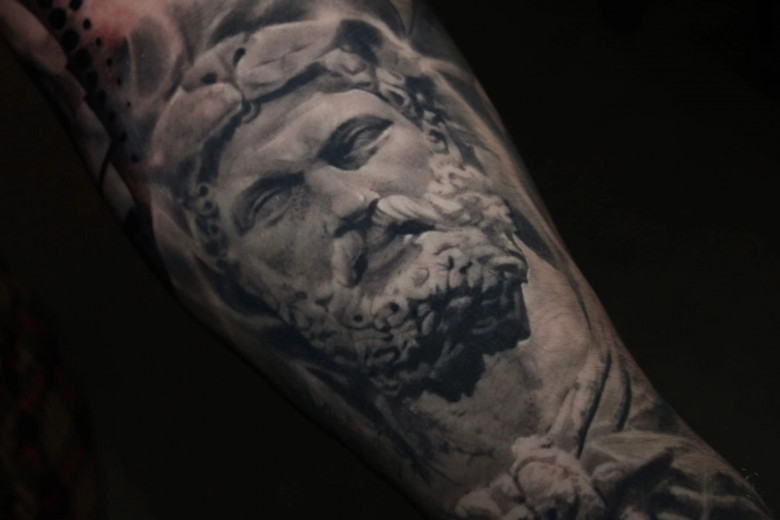 However, Grigorii has impressed us not only with his portfolio, exceptional level of detail, and execution of his works. His rapid development in the tattoo industry also deserves special attention.
Despite his relatively short career, this tattoo artist has managed to establish himself as one of the best in his genre. Starting his tattooing journey in 2016, in just two years, he elevated the quality of his works to the point where they were recognized not only by his clients and studio colleagues but also by top-class expert judges at the international tattoo convention Tattoo Menta in Kassel, Germany. In 2018 and 2019, he became the recipient of the most prestigious award at this annual event in the "Best of Realistic" category, further showcasing Grigorii's exceptional professionalism and talent.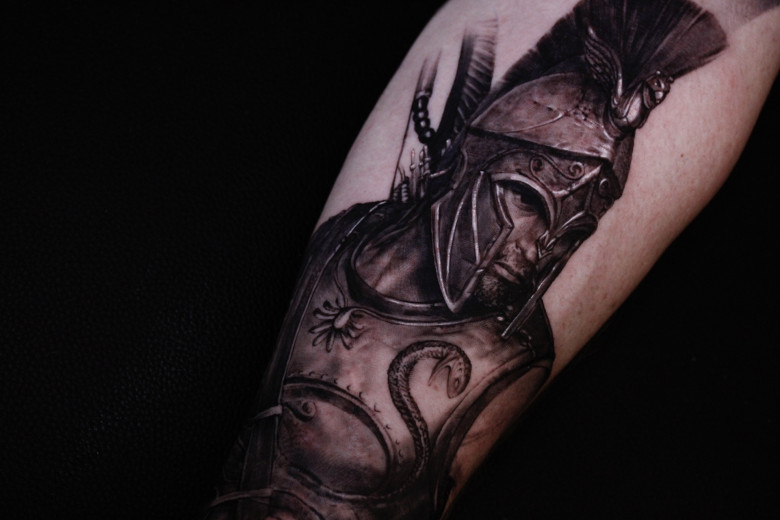 Grigorii Butrin is not just a tattoo artist; he is a true professional and artist, creating genuine works of art on skin. His talent and dedication to black and gray realism are impressive and inspiring. If you're seeking an artist capable of bringing your ideas to life through exceptional black and gray tattoos with astonishing detail, he is exactly what you need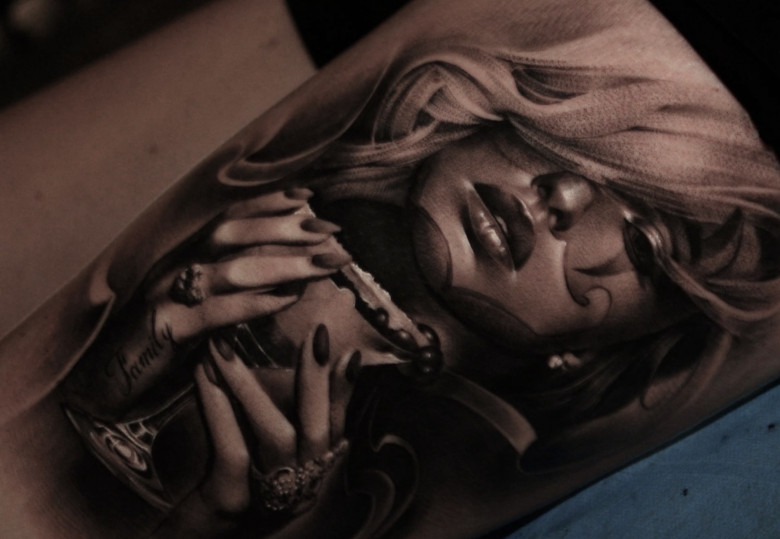 Visit his Instagram page and witness his incredible works. You won't be able to resist his talent and mesmerizing craftsmanship. Grigorii Butrin is a tattoo artist who takes black and gray realism to new heights, creating tattoos that will awe you every time you look at them.