Ivan Shipulin: Black-and-Gray Realism from the Far North
03 / 06 / 2023
Andrew Novikov
Tattoo artist Ivan Shipulin
Ivan Shipulin is a talented tattoo artist, probably from the northernmost point of Russia, who specializes in black and grey realism. He was born and raised in Nikel, a small town on the border with Norway, and currently resides and works in Murmansk in a small private studio with his wife. Ivan started his tattoo journey 12 years ago when he realized that regular jobs and life in the deep province did not bring him satisfaction.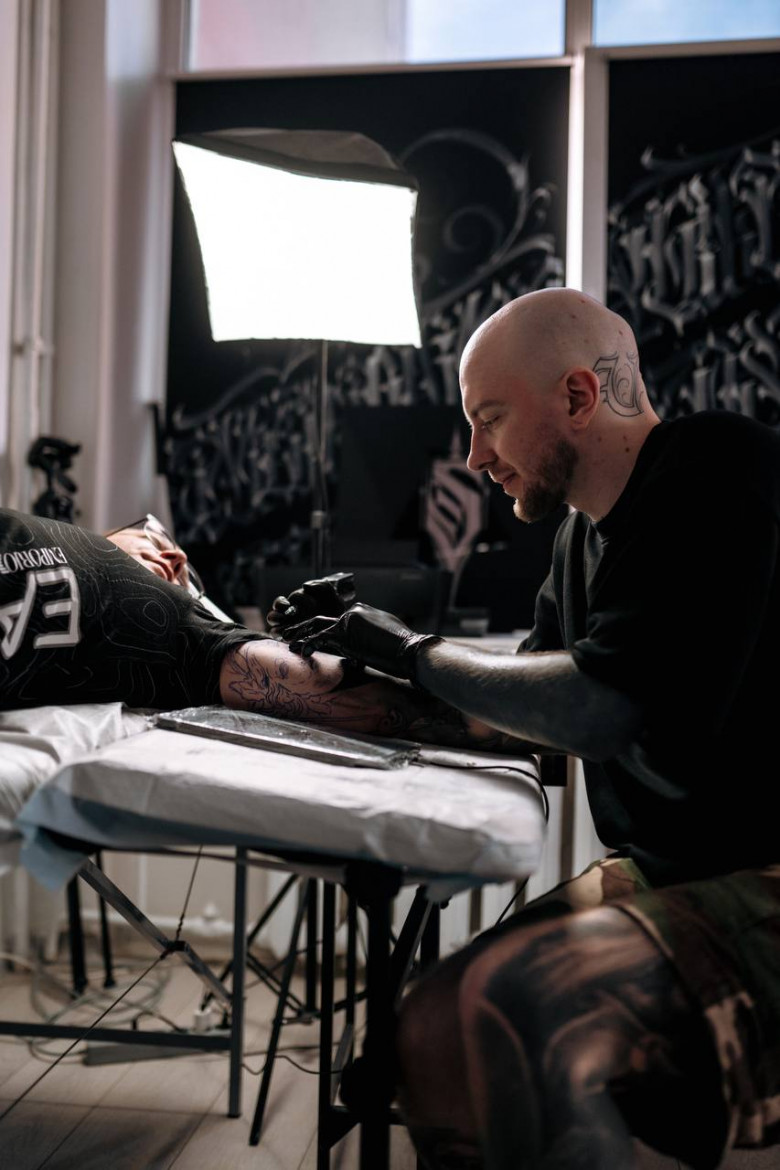 His passion for tattooing was sparked in large part due to his artistic skills acquired during his childhood at an art school. His childhood friend, who also became a renowned tattoo artist, served as his mentor and helped him embark on this path.
From the beginning of his career, Ivan explored various tattoo styles but discovered his true passion for black and grey realism, drawing inspiration from the works of masters like Carlos Torres and Jun Cha. It can now be confidently said that he has found his calling in this direction, allowing him to convey depth and emotions through his tattoos.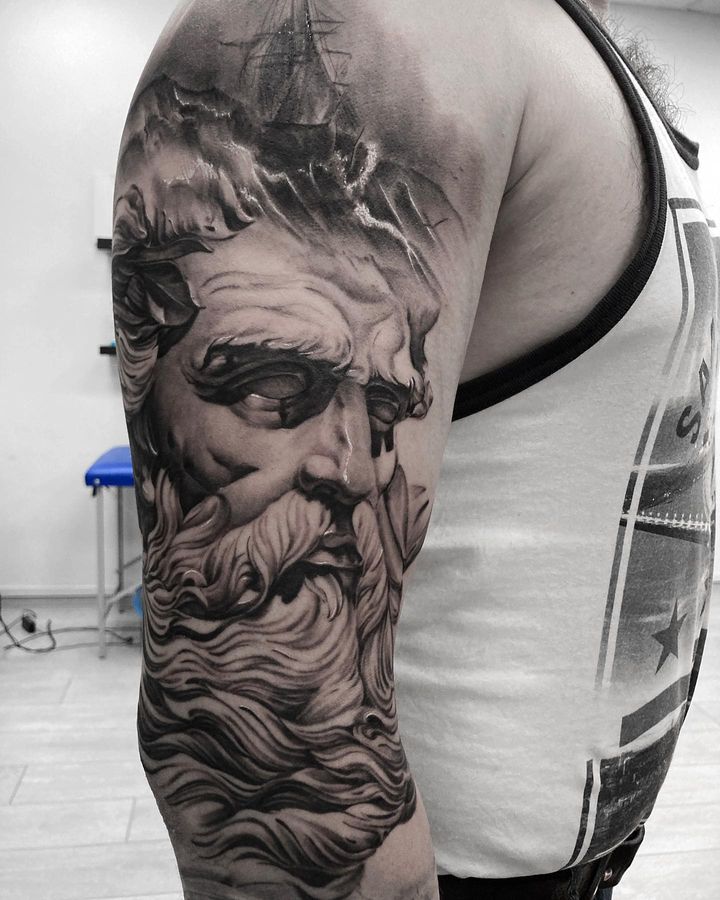 Ivan draws inspiration from various sources. Ancient statues, women in the Chicano style, celebrity portraits, and animals form the foundation of his portfolio. Clients also bring their ideas, and together with the artist, they find the perfect embodiment for them in tattoos.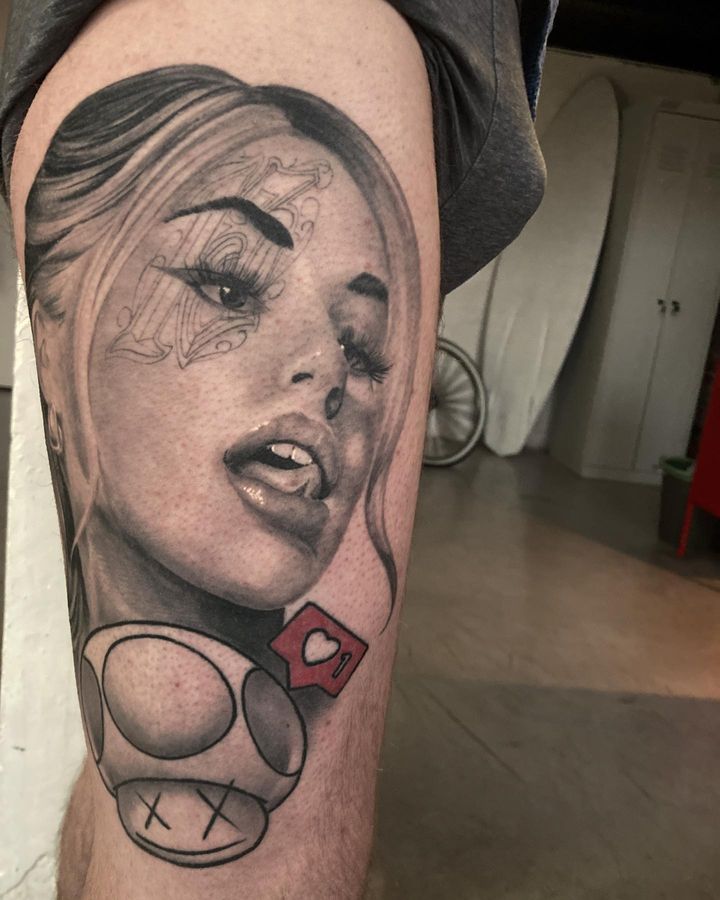 Ivan strives to create works that combine visual aesthetics and the harmonious placement of tattoos, taking into account individual body characteristics. He pays special attention to details, often using fine needle configurations to ensure the highest precision in his work.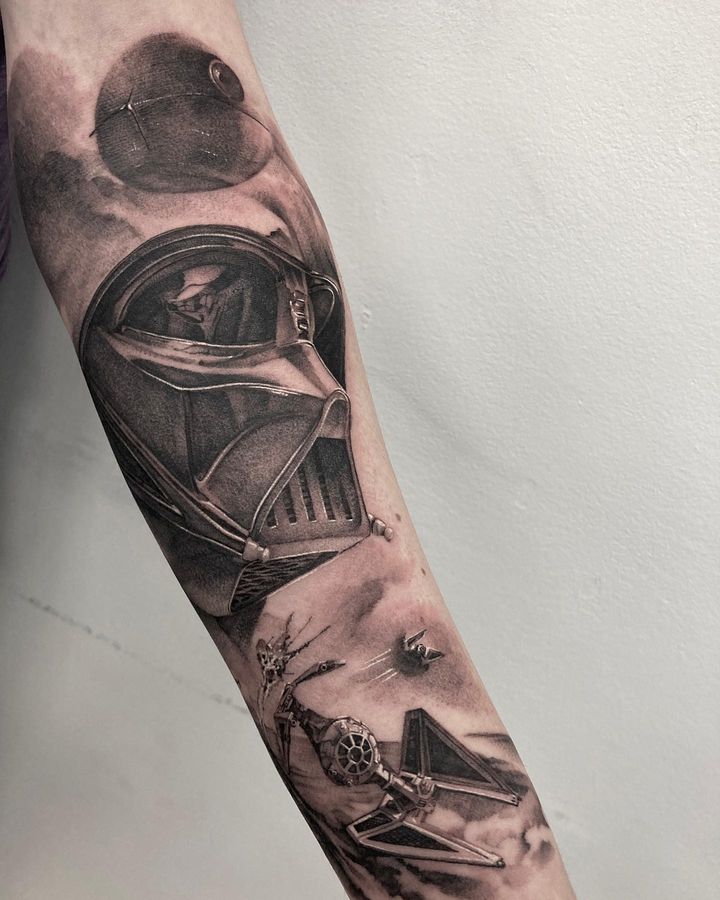 He has participated in numerous tattoo conventions, including major events in Moscow and St. Petersburg. These gatherings provide him with opportunities to showcase his skills and artwork to a wide audience, meet colleagues, exchange experiences, and learn about the latest trends in the tattoo world.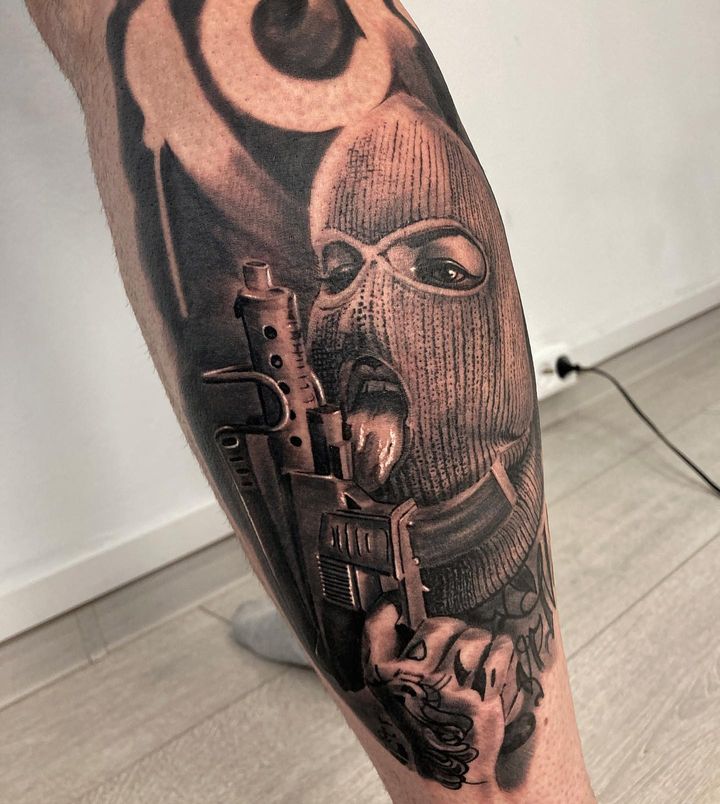 Gest spots also play an important role in Ivan's activities. He frequently visits Moscow and St. Petersburg to meet his clients and create unique tattoos that fully align with their desires and inspirations.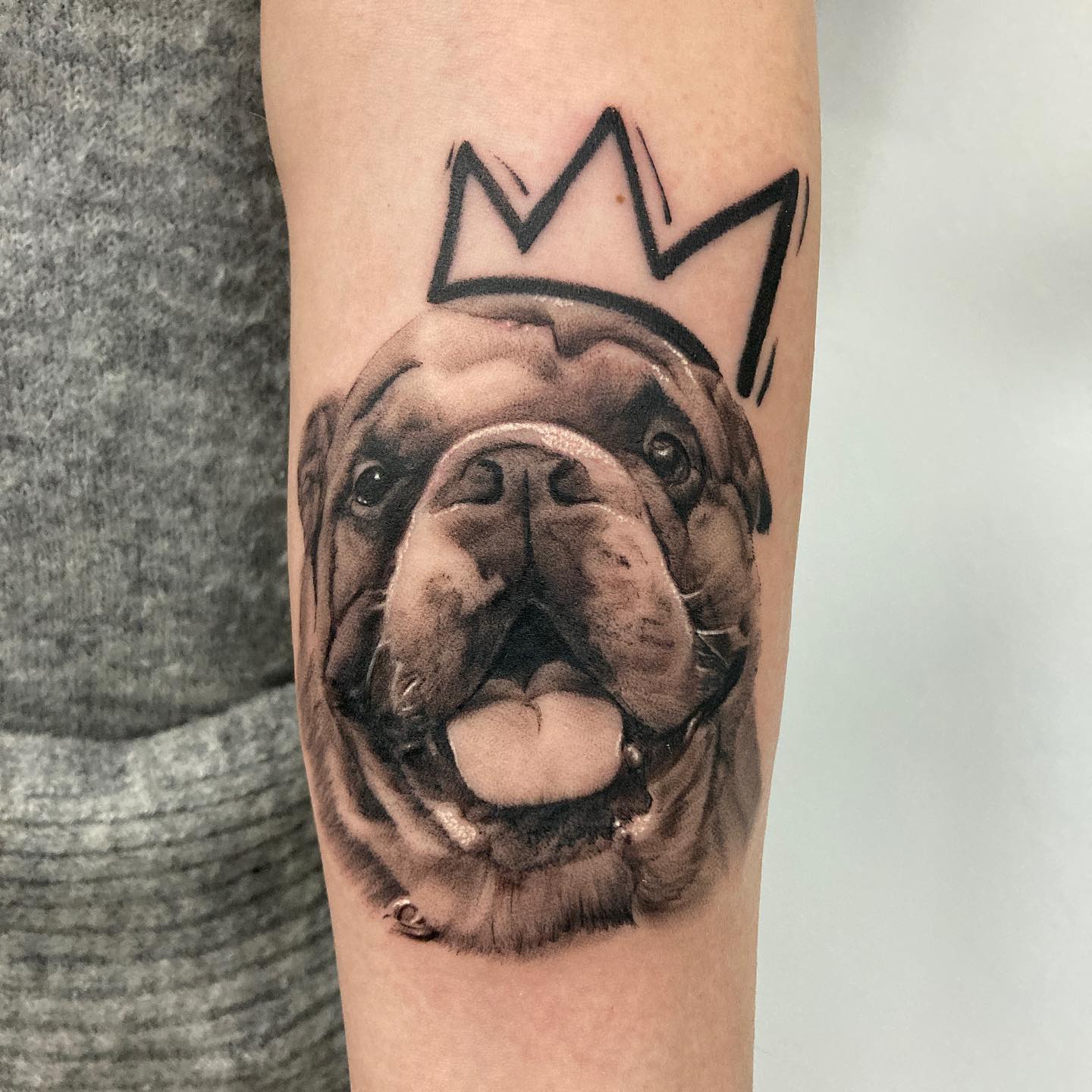 Engaging in such activities allows him to grow and develop as an artist. He encounters different people, learns the stories and motivations behind each tattoo, which inspires him and expands his artistic vision.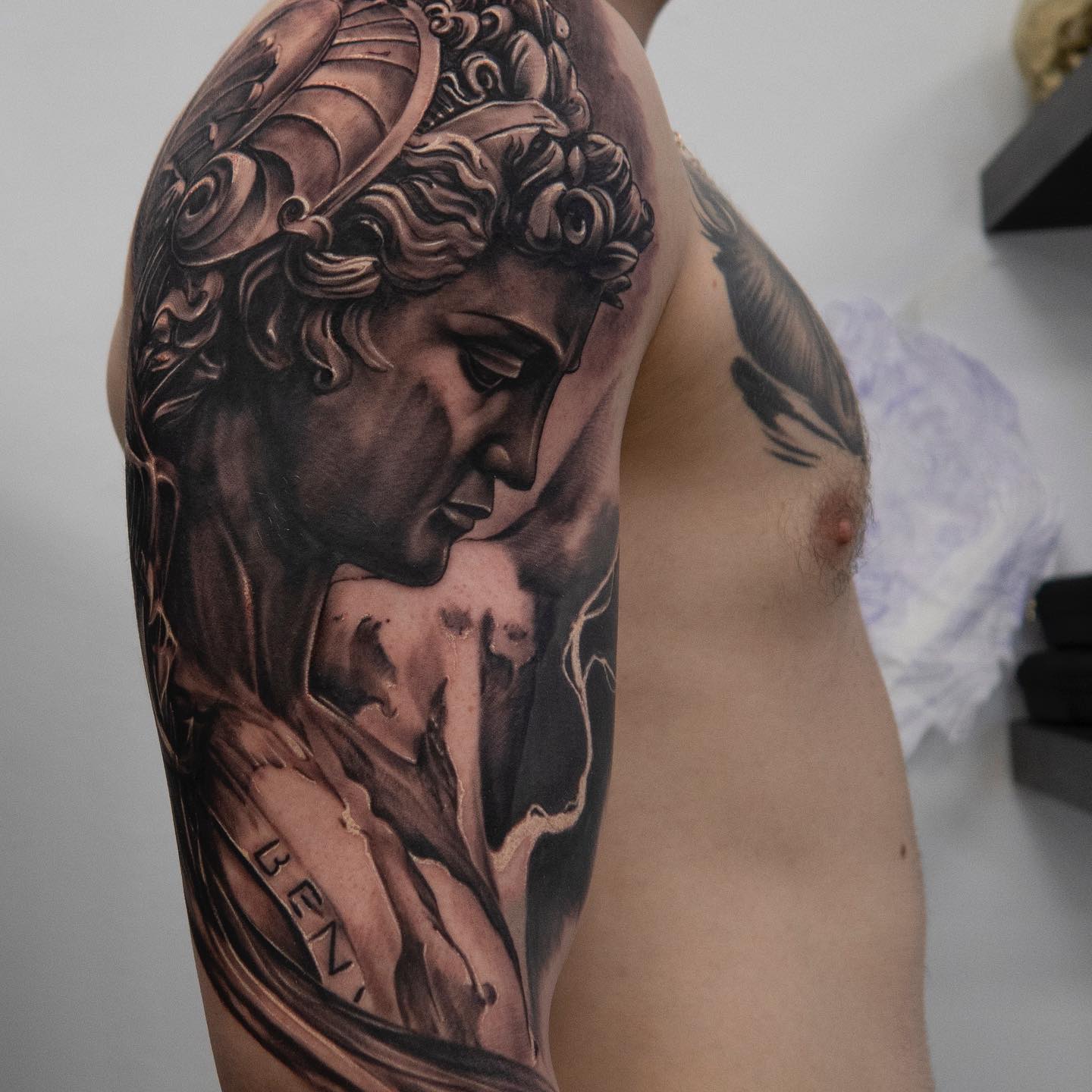 Ivan Shipulin is a shining example of how passion for tattooing and the desire for self-expression can lead to mastery. His black and grey tattoos are a beautiful fusion of art and individuality, capable of mesmerizing and inspiring. There is much more to come from Ivan Shipulin in the tattoo scene, and we eagerly await his future accomplishments.