One man collaboration - Forms
09 / 11 / 2019
Andrew Novikov
Tattoo artist Forms
/ Source: @formsonfire
Today we want to tell you about another experiment in tattoo, but in this time it will not be only about style.
The tattoo artist, known under the pseudonym Forms, breaks all stereotypes with his work and proves that, if desired, a person is truly capable of much!
Having started his career in tattooing about 10 years ago, Forms started as a traditional right-hander, but after a while he decided to try to work with his left hand.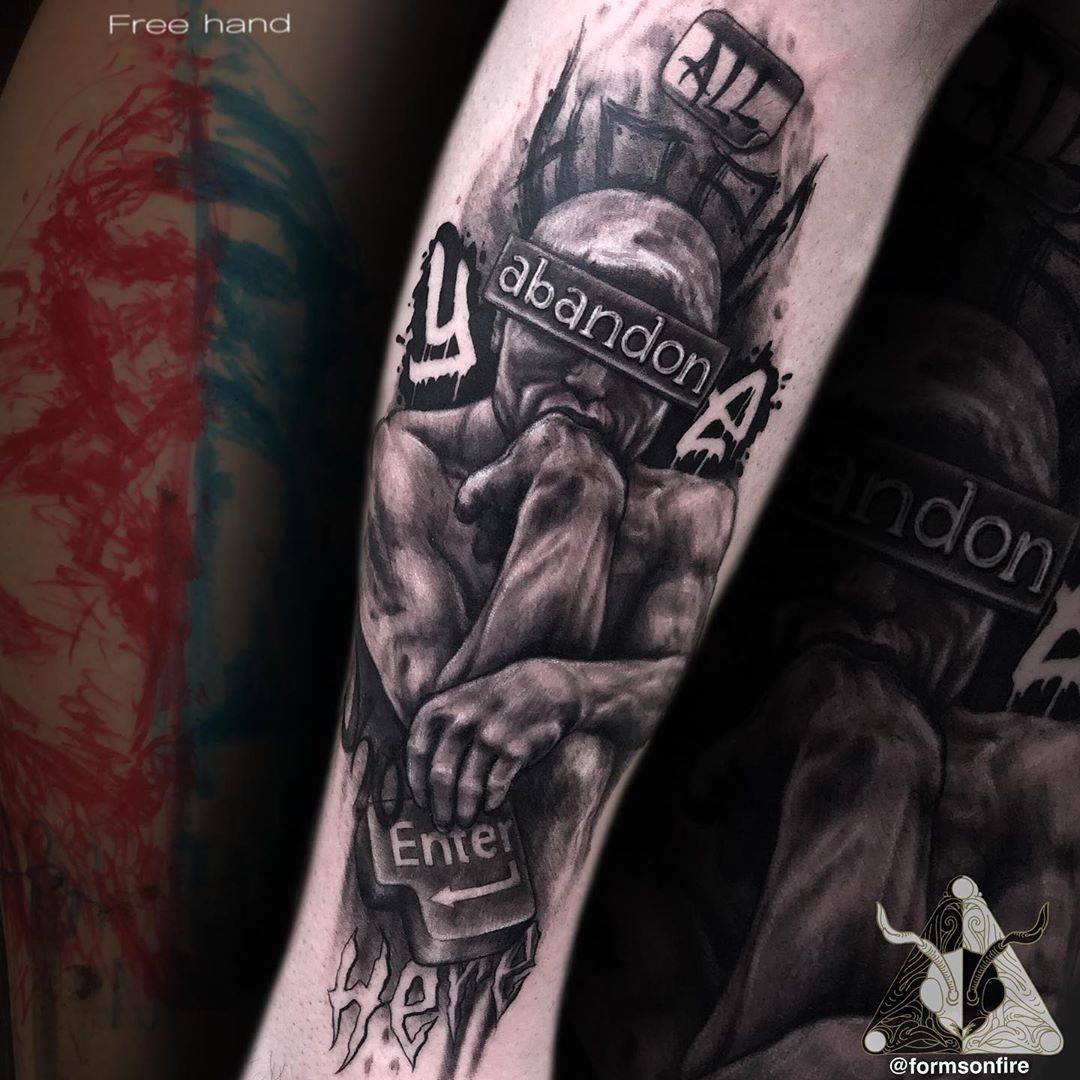 After long training to develop a new skill, he realized that he could already make tattoos with his left hand. He even has a special Instagram profile @nobodyleft13, which contains his Old School works made by his left hand..
More recently, Forms went further and combined both hands in a project called ANTounding, trying to give the meaning of something surprisingly, impressive or notable.
And he definitely succeeded! This experiment literally stunned us.
Now, Forms is working in Dublin, Ireland.
To know more about his work, check him on Instagram: @formsonfire - you won't be indifferent.