Original Slavic Horror Tattoo by Evgeny Wiz
Tattoo artist Evgeny Wiz
/ Source: @wiz_tattoo
In the vastness of the Russian tattoo industry, we increasingly began to pay attention to young original tattooists, whose portfolio is noticeably different either in the technical or in the plot component. The tattoo artist from St. Petersburg, with whose works we want to introduce you today, caught our eye with his original plots. Evgeny Wiz, a young tattoo artist from the famous Backstage studio in St. Petersburg, creates stunning horror tattoos that make you shiver (in the best sense of the word).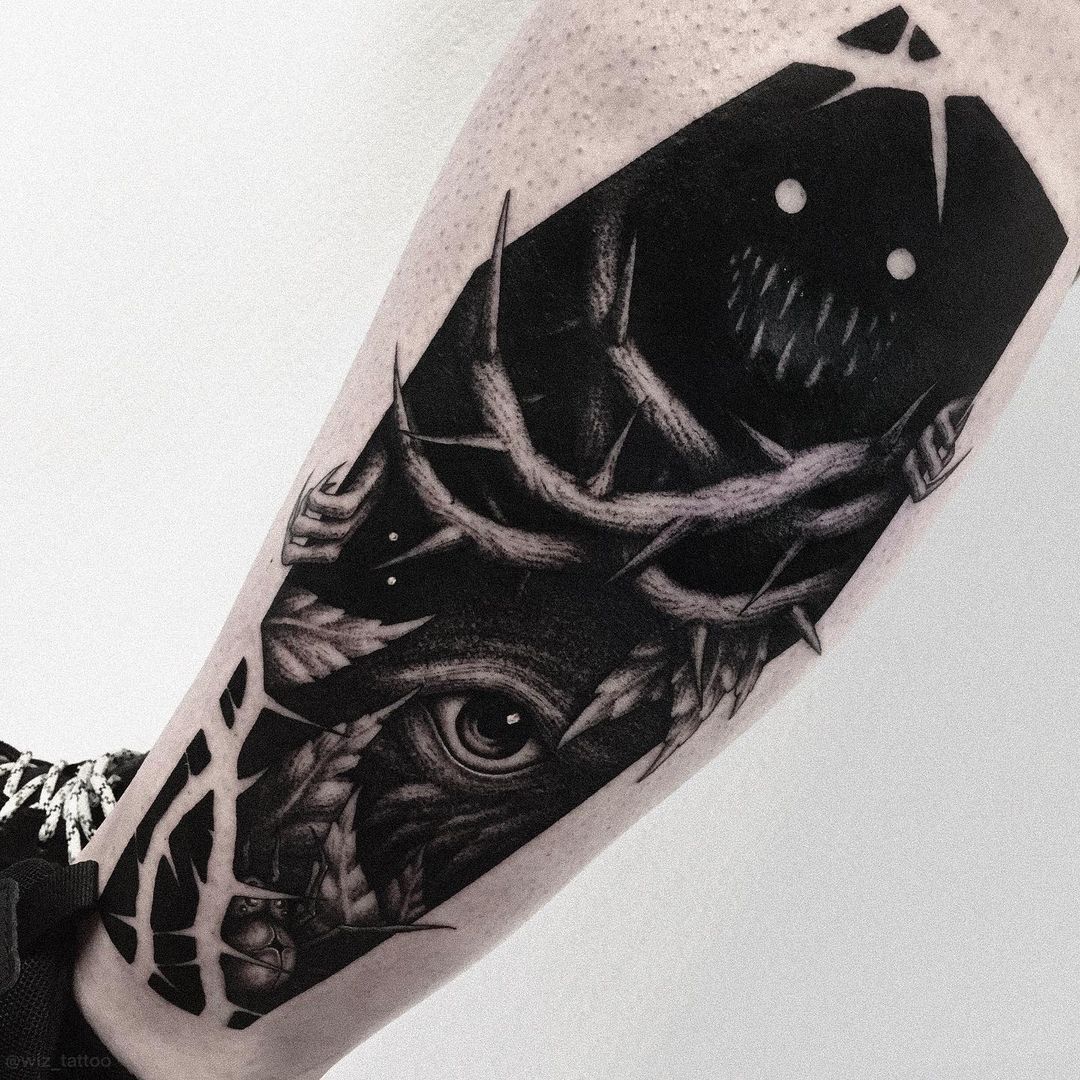 Evgeny started tattooing in 2017, during his studies at school, but he continued serious work in this direction only after graduation. As a teenager, plunging into the world of eerie and gloomy illustrations from anime, games and movies, the artist independently honed his drawing skills. As Evgeny told us, his work was strongly influenced by the work of H.R. Giger and Z. Beksiński.
«Characters in my works are born spontaneously, sometimes at my initiative, and sometimes with the help of my creative clients. The most difficult thing for me is to choose and decide on the idea of the image. I often look for inspiration in real life, textures of various objects, details of paintings by foreign and our web illustrators, in order to recreate something of my own in parts,» the artist said.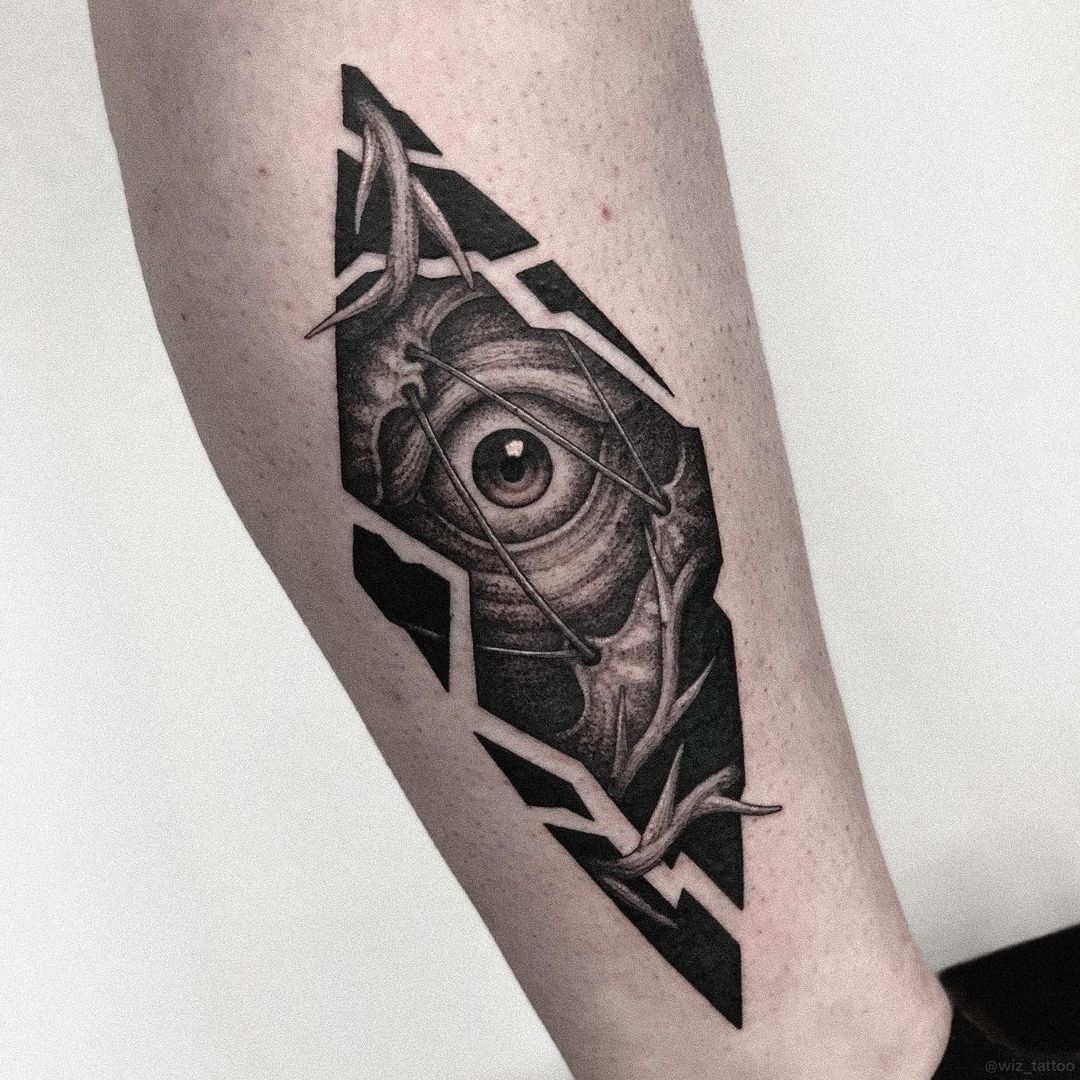 Particular attention in Wiz's portfolio is attracted by his tattoos with echoes of Slavic mythology. These are Baba Yaga, Kikimora, a house on chicken's legs, familiar to everyone from childhood, mythical princesses with wings, reminiscent of creatures from Vasnetsov's painting "Sirin and Alkonost" and other frightening but mesmerizing creatures.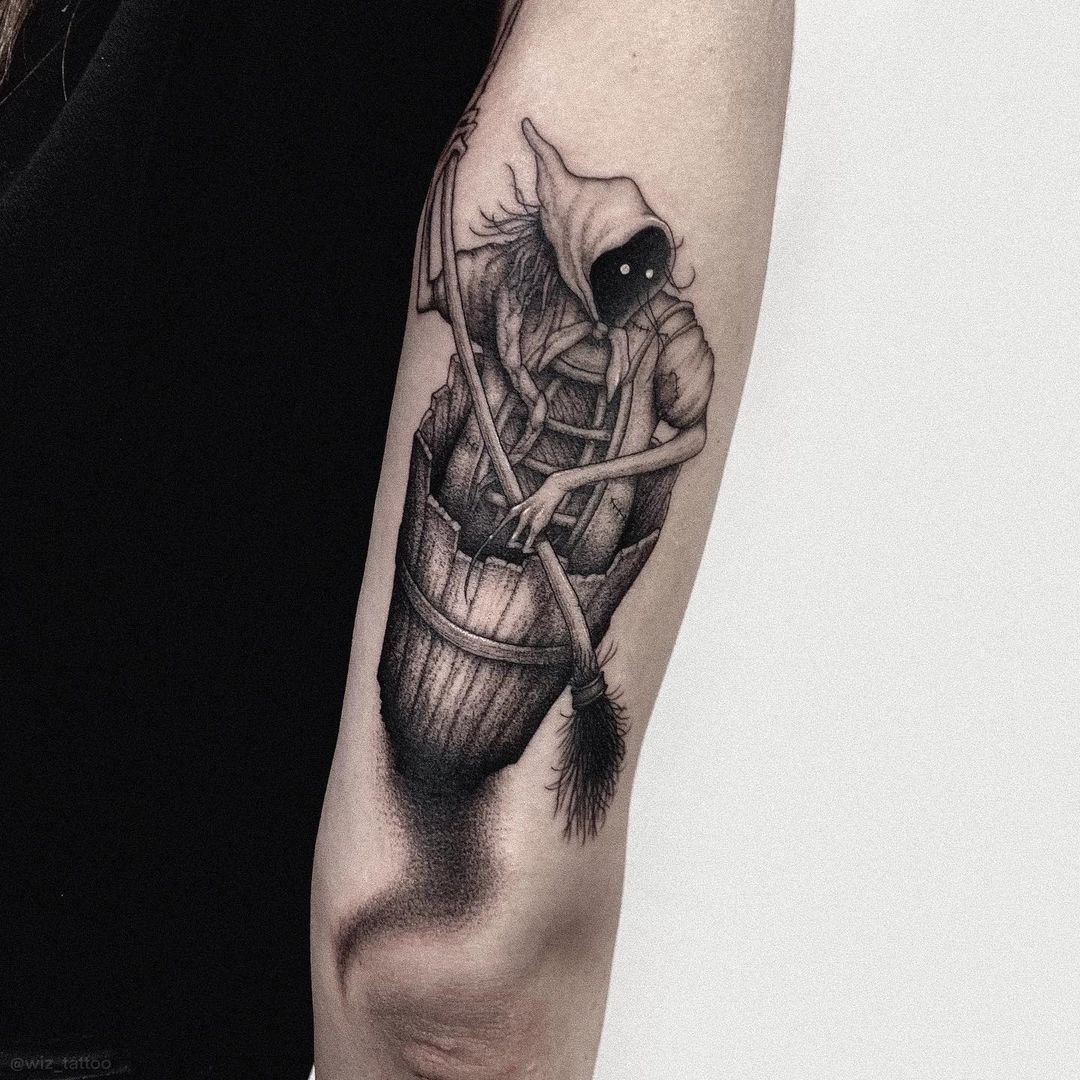 «I started using Russian folklore not so long ago, this topic is very close to me and I believe that it has its own indescribable atmosphere and romance, which reminds of childhood and fairy tales,» told Evgeny Wiz.
In addition to Slavic horror tattoos, Evgeny, with the same periodicity, creates classic blackwork works that arouse no less interest among his clients and subscribers. We recommend all lovers of this trend to pay attention to the creative portfolio of the talented young tattooer Evgeny Wiz.