Sensual oriental Tattoos by Arirang from Seoul
Tattoo artist Arirang
/ Source: @tattooist_arirang
To be able to hear and understand your emotions - sometimes it turns out to be almost the most important thing on the way to your happiness. Arirang, a tattoo artist from Korea, looked deep into his soul in time to realize that an artistic tattoo is exactly what he should devote his life to.
Despite the fact that Arirang does not have a professional art education (only a couple of years in an art kindergarten), his tattoo works very accurately and clearly reflect all the details inherent in oriental painting.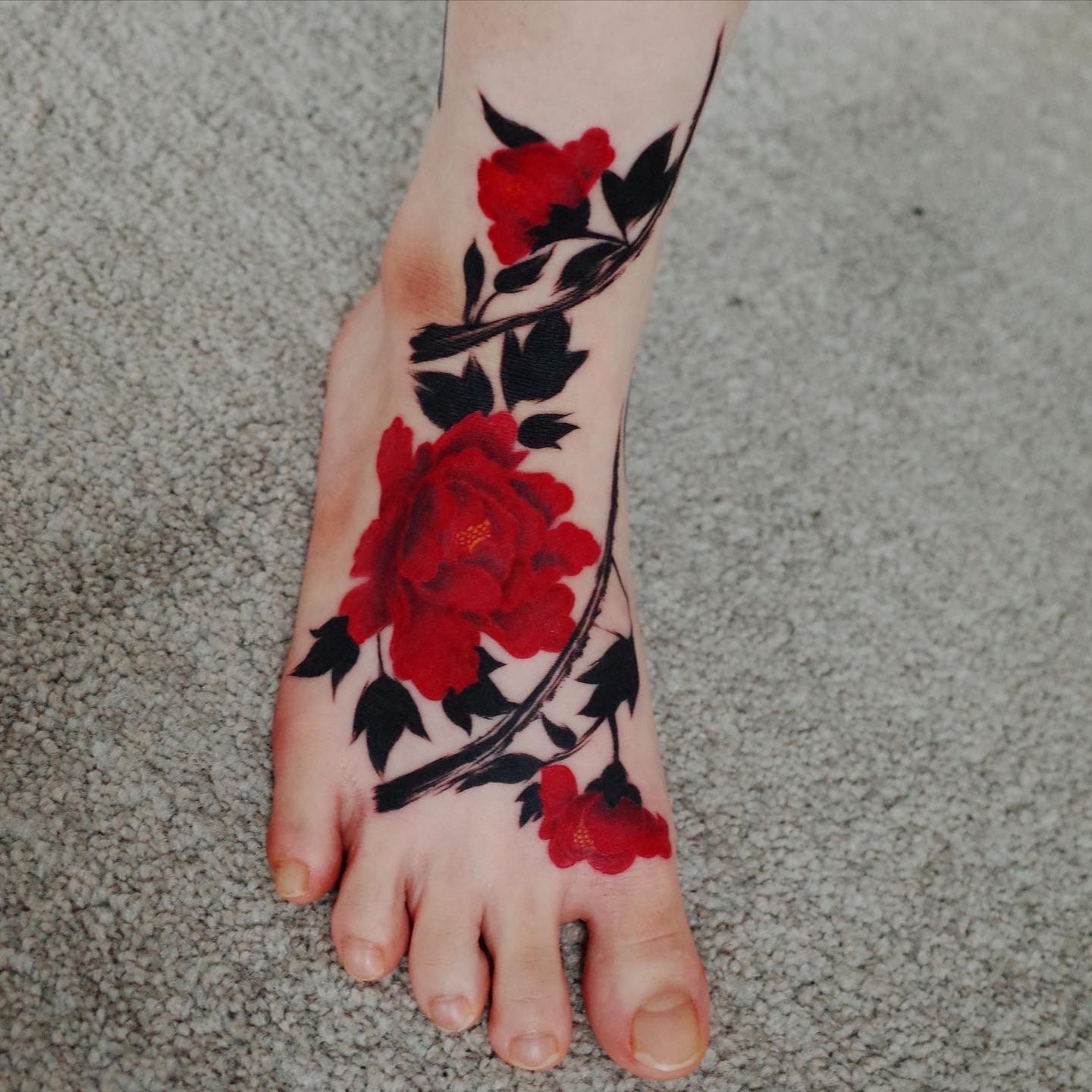 «I liked art since I was young, but I couldn't learn it because of my family environment, and I've been wandering since then. I worked hard, but there was nothing left for me, and after I realized that, I wrote down what my favorite thing was on paper, and I thought about what was most meaningful and what I wanted to do, and I learned how to get a tattoo», - said the tattoo artist.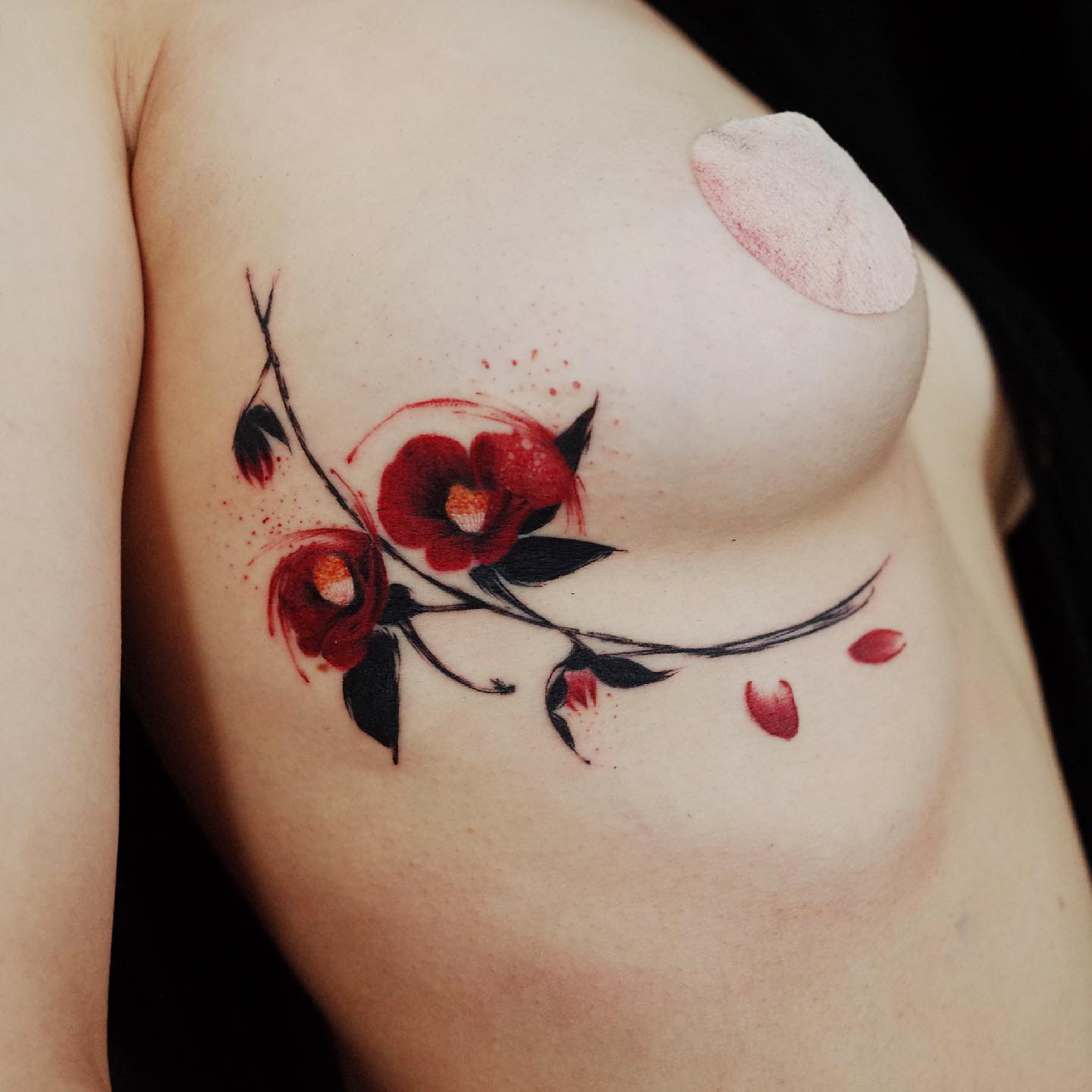 Arirang creates highly sensual colored tattoos using classic themes and techniques found in Korean and Chinese painting.
When we asked the tattoo artist about his favorite project, he showed us this apple branch on his client's arm and told us what it means to him.
«This tattoo is not cover up! I just work on the scar skin! Apple and Apologize are the same words in Korea! So someone who saw the tattoo told me that she felt like a warm tattoo apologizing for the wound, and I felt so good and proud!», - says Arirang.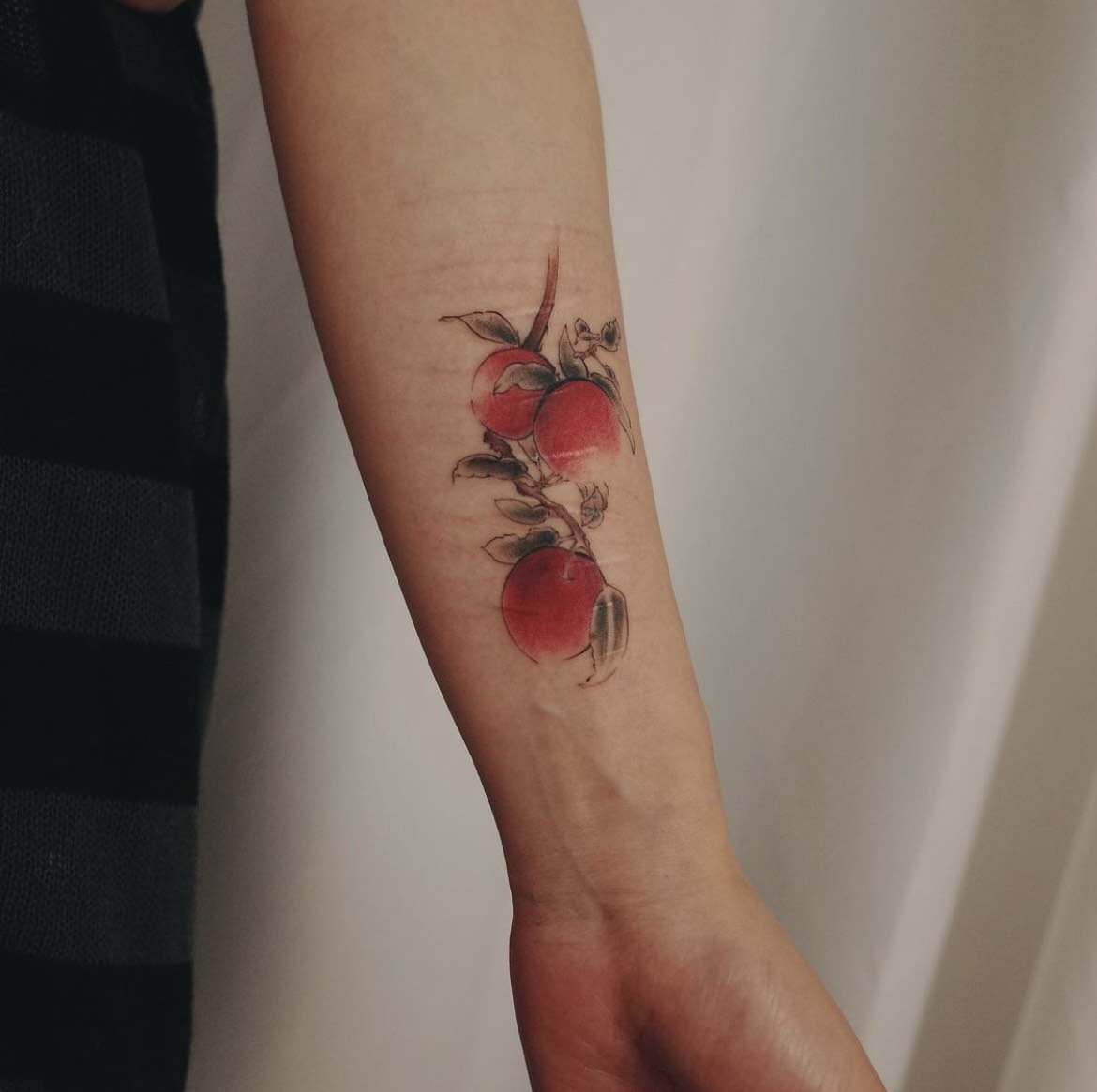 More than 11,000 people from all over the world have become fans of Arirang's sensual tattoos. The tattooist often travels, so you have the opportunity to book a session with him not only in Seoul. Follow Arirang's Instagram account for his travel list and more amazing tattoos!