Surreal and Brutal Masterpieces by Weepandforfeit
24 / 08 / 2023
Andrew Novikov
In the world of tattoos, there exists a diverse spectrum of styles: from classic black and gray works to vibrant colorful compositions. However, amidst them, there is always room for bold and original approaches. Tattoo artists who stand out with the uniqueness of their creations are capable of crafting true works of art on skin. One such talented artist resides in Malmö, Sweden, and is known by the moniker - Weepandforfeit.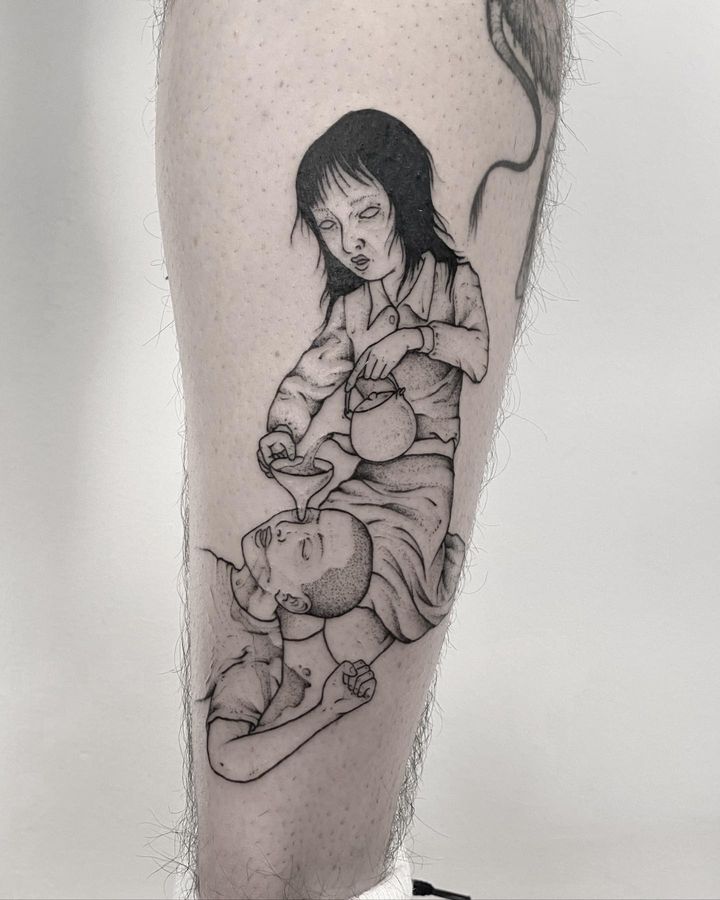 World famous tattoo artist with an Instagram account @weepandforfeit, introduces something unique and astonishing to the realm of tattoos. His style is a fusion of surrealism and brutality, yielding an unparalleled aesthetic and an intriguing perspective on the art displayed on the human body.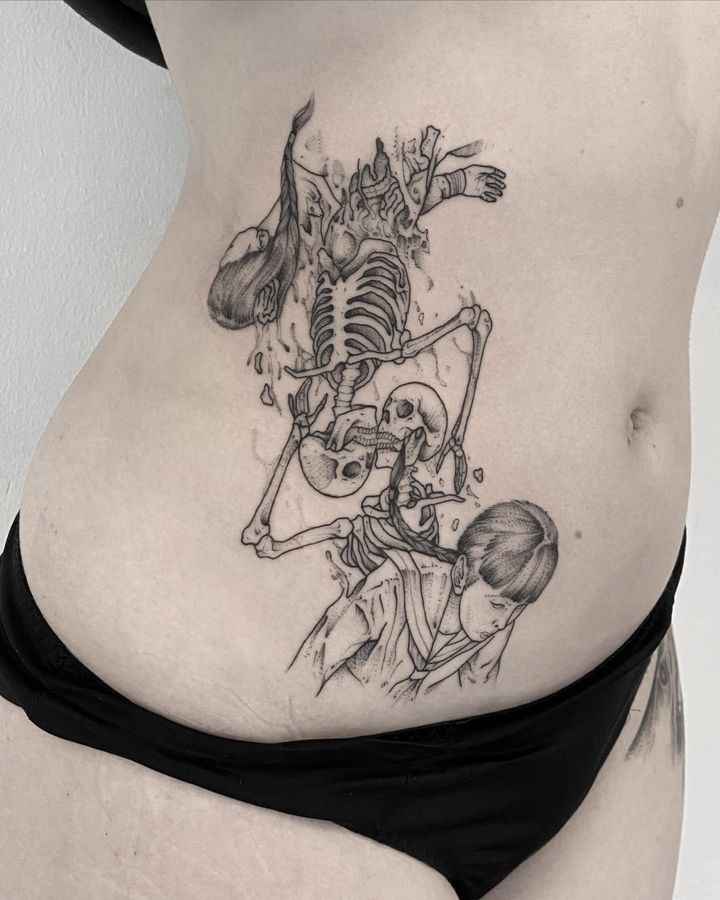 What makes Weepandforfeit's tattoos so distinctive? The answer lies in their boldness and originality. Each work of the artist is not merely an image but a story, an enigma, or even an immersion into an alternative reality. Frequently, within his tattoos, one can witness illustrations of rather dark, cruel, and repulsive scenes. However, it's essential to remember that a true artist speaks the language of metaphor. Hence, even within the darkest moments, deep meaning and a certain kind of magic prevail, lending his works a unique allure.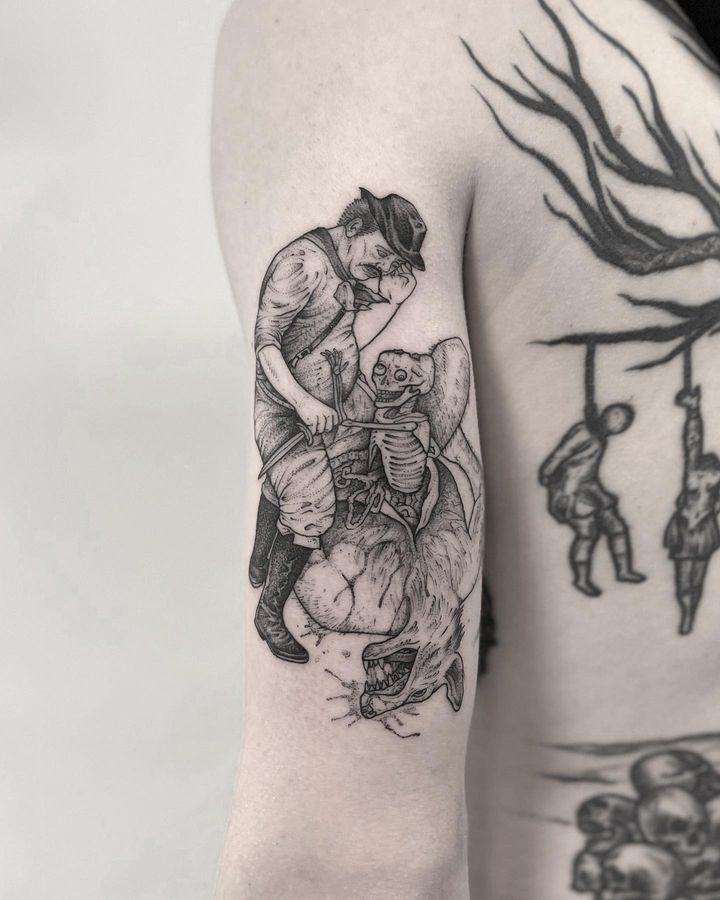 For Weepandforfeit, a tattoo is an artistic language that enables him to convey his thoughts, feelings, and fantasies through images.
Observing Weepandforfeit's tattoos, it's easy to discern that the artist's roots of inspiration lie within the realms of surrealism and anime. His works reflect not only his artistic tastes but also his inner world, his perception of reality, and his imagination.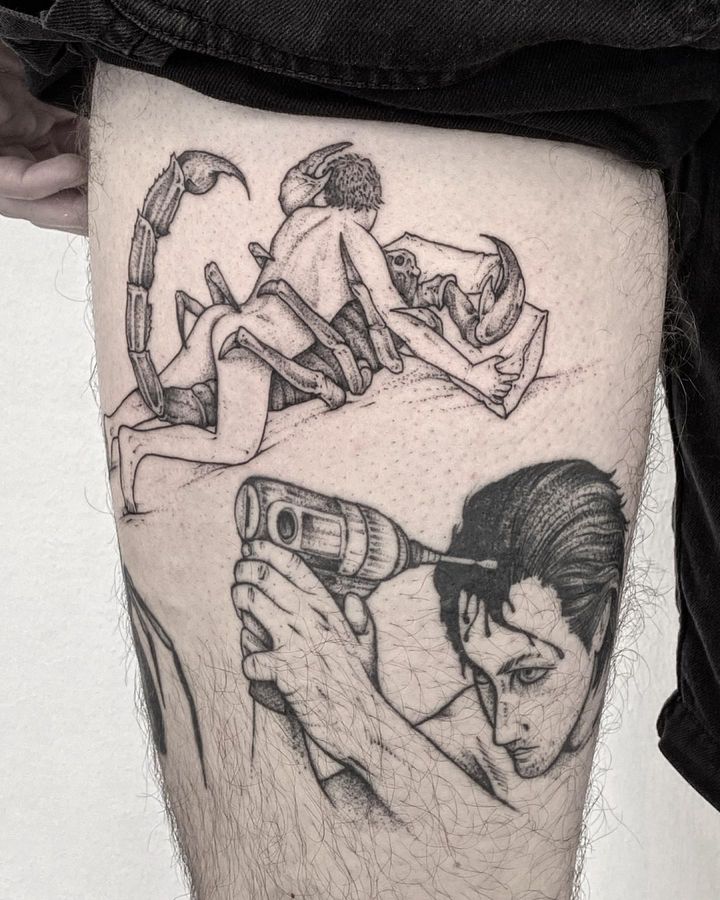 He employs the skin as a canvas on which remarkable stories are brought to life through daring imagery and symbols. In his creations, every stroke carries meaning, and every detail narrates its own story. The mastery of Weepandforfeit continues to expand the boundaries of what can be expressed through the art of tattooing.