Massachusetts Tattoo Art Festival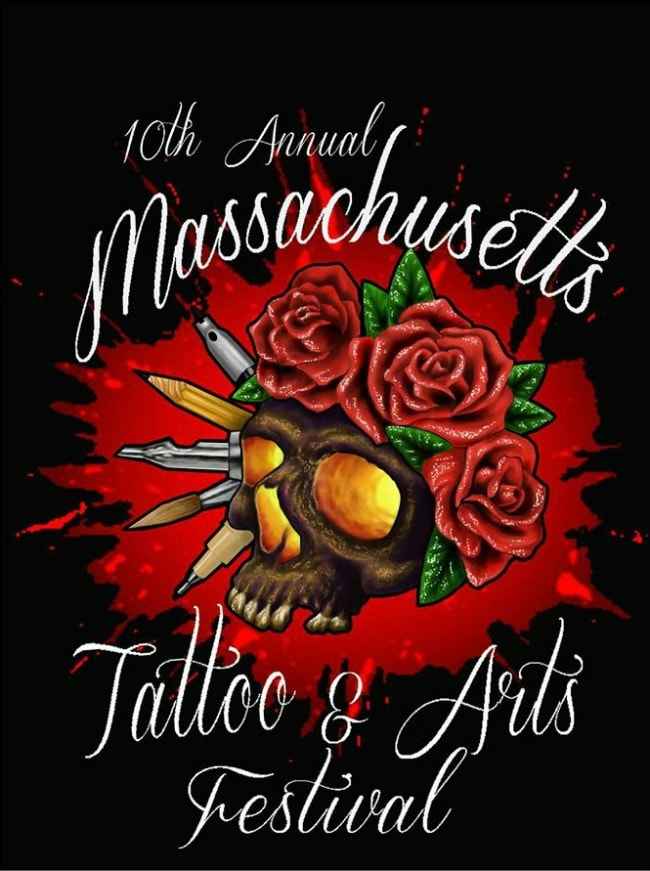 Open to the public to enjoy live tattooing, piercing, tattoo contests, sideshow entertainment acts, local artisans, vendors and more!
The Lucky Dare Devil Thrillshow will be returning for our 10th show! Come check out the all new acts with the Fleet Family Five….that's right, they now have 3 little boys! We also have The Conjuror of Comedy; Magic Brian. Watch as these two acts collaborate as THE RIDICULOUS THREE for a fun weekend of entertainment while getting your new tattoo!
FEATURED TATTOO ARTISTS AT THE
Massachusetts Tattoo Art Festival
12 Tattoos
Steve Tefft
Aldo Gallegos
Almighty Tattoo – Candy Dunbar, Kyle Dunbar
Ambition Tattoo – Danny Fugate, Amanda Fugate
Bent n Twiztid Tattoo – Frank DeMao, Chris Jewell, Stephen Kiss, Johnny Nobody
Brea Beshore – Drop of Ink
Brian Soldano
Rick's Tattoo – Rick Bellimer
Runin Tattoo – Takashi Matsuba
Skin Deep – Mark Duhan, Joe Swider, John Gursky, Jeff Ash
Tattoos Are 4ever – Cisco, Nikki
Timeless Ink – Sophath, Mike Christie, Duc Nguyen
Twisted Image Tattoo – KAARE
Visions Tattoo – Craig Prentiss
Visions Tattoo – TJ
Zaza Ink – Joe Peterson, Brian Soldano, Brian Desourdy, Squirrel
SHOW TIMES
Friday: 4pm- 10pm
Saturday: 11am-10pm
Sunday: 11am-5pm
TICKETS
Tickets are available at the door only this year.
$20/ day
$50/ weekend pass
Children 12 and under are free.