Tattoo Ink Explosion 8
Germany
|
Moenchengladbach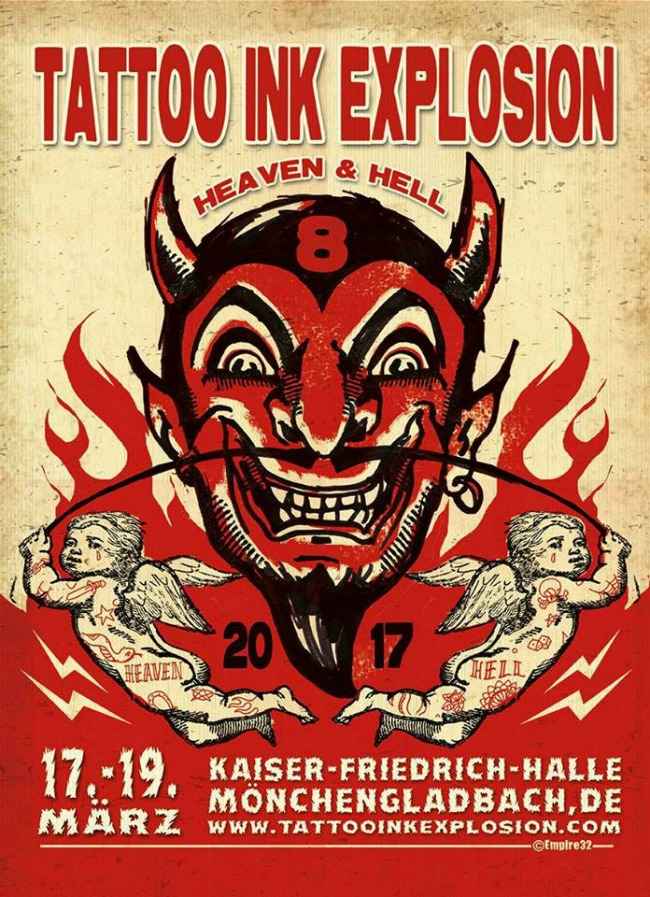 In March 2017, we will organise the 8th edition of the Tattoo Ink Explosion. Like the last couple of years, you can expect some great stuff: the, in our opinion, most interesting and great tattoo talents with different tattoo styles and well-known tattoo artists from all over the world, who will provide you only with Top-tattoos. This is your chance to get tattooed by your favourite artists from the other side of the world. Again, quality is BIG at the TIE. Stay tuned for more updates on our homepage.
At the moment we are working really hard at the event planning and soon the current theme of the Tattoo Ink Explosion will be announced. So keep your eyes and ears open and be surprised which theme we have chosen for 2017!
Opening hours:
Friday 3pm – 11pm
Saturday 12am – 11pm
Sunday 12am – 8pm
Day ticket 17,50 Euro.
Just tickets at the door, no presale.
Free entrance for kids under 12 years and severely disabled persons.
Organiser: Tattoo Ink Explosion UG (limited liability)