How technology can help emerging artists break into the mainstream
How Technology Can Help Emerging, Diverse Artists Break into the Mainstream
Tattooing is a thousands-year-old artform, developed in indigineous cultures and popular in many modern societies. But even with its long and rich history, it can be difficult for new, diverse, and emerging artists to break into the industry. It can be especially difficult for people of color, women, and people from other disadvantaged backgrounds to not only break in, but build a clientele that can support their career. Despite perceptions of tattooing as innovative and unconventional, the tattoo industry is no stranger to the gender and racial biases that affect women and people of color in society at large.
However, times are changing, and the gatekeepers that created barriers for these individuals are being circumvented by the wide adoption of technology. Emerging and diverse artists can leverage technology to build their reputation and grow their business on their own.
The pandemic has spurred the rapid adoption of technology and the need for artists to incorporate it into their business to reduce in-person interactions. This has allowed artists to transition certain manual processes into the digital realm, creating automation where time would otherwise be wasted. These new innovations within the tattoo industry have allowed artists to take their work and success into their own hands. For emerging artists, this means they have resources and tools available to them that allow them to attract more clients, book more appointments and grow their reputation within the industry.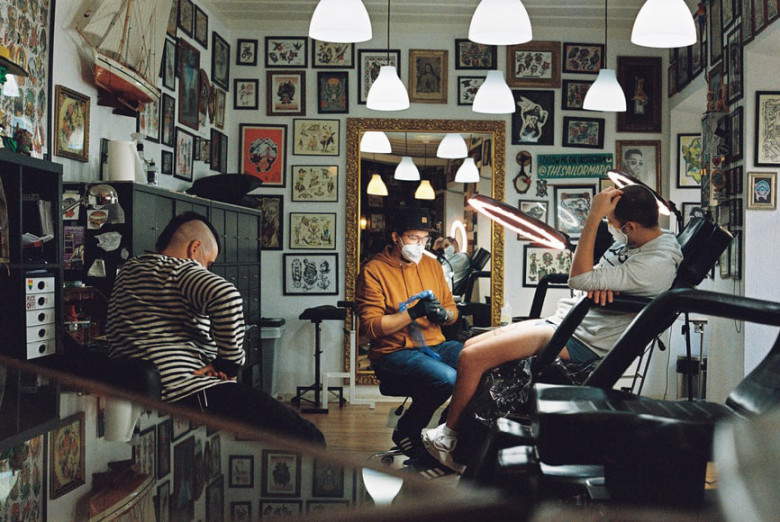 Online Portfolios Are A Must-Have
Beyond tattooing, one of the most important skills tattoo artists must have is how to market themselves. Word of mouth has largely worked well for previous generations, but with the mass adoption of technology, those who don't self-market are likely to lose to tech-savvy competitors.
Social media has been one of the most prominent ways for artists to market themselves. For those new to the industry, social platforms have paved the way for them to share their art, connect with prospects, and garner business/revenue. Social media pages are often the first way potential clients find tattoo artists, especially considering how many people spend their time online these days. New artists must invest time into learning how to create an online presence that reaches target audiences and brings new clients in.
For artists, social media pages are essentially their online directory and portfolio. "About" pages and "bio" sections should list and/or link to an artist's name, location, shop, and how to contact them (email, phone and/or scheduling pages). Artists should create posts that show off their skills and talents as they ink new pieces. In between posting tattoos, new artists can also post their flash sheets, drawings, and other art to showcase their art and style.
Watermarking art is important — tattoos images are frequently reshared, and a watermark will help bring viewers back to the source. No matter what stage in tattooing an artist is, a potential client should be able to visit their social pages and get a good idea of their work just from glancing at the most recent posts.
To consistently grow social media pages, artists also need to learn how to work with algorithms. Most websites load content by showing users the content they most frequently view or interact with at the top of their feeds. Generally, a regular posting schedule (i.e. 3-4 times a week and during daytime hours) will help users see artists' posts more often.
There are free tools online to schedule and even automatically upload posts. Algorithms also favor pages that are interactive. Liking other accounts' posts and responding to comments and direct messages not only directly connects artists to potential clients, it improves account visibility.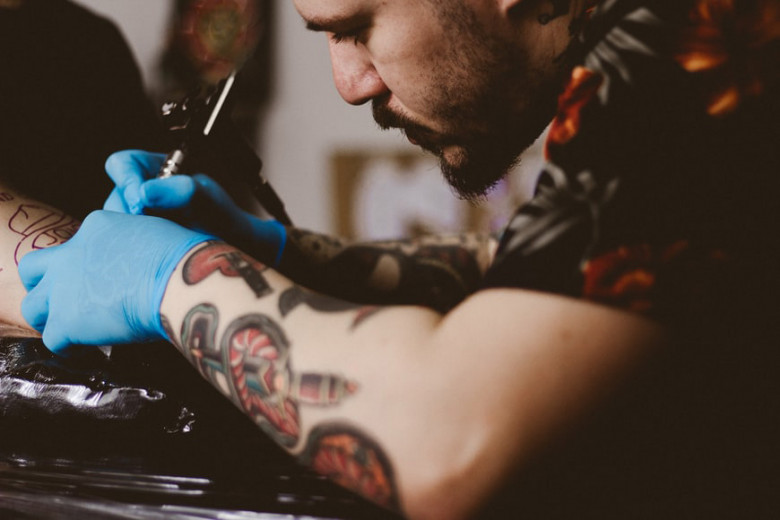 Technology That Streamlines The Booking Process
Technology can also help streamline the time-consuming business side of tattooing, allowing emerging artists to spend less time on the business end and more time doing what they love — tattooing. It's easy to become overwhelmed by all of the different tasks needed to run a successful business. Leveraging different tech solutions that simplify these processes, and at times automate them, will help all artists.
Booking appointments, for example, can happen in so many locations that it becomes cumbersome, as potential clients attempt to communicate with the artist through several platforms. Artists typically have to manage multiple channels to book appointments — in the shop, on the phone, over email, and/or on social media channels. This can take up a lot of time and requires a lot of back-and-forth. However, mobile applications and websites can centralize scheduling, intake forms and payment in one place. This makes it much easier for artists to manage bookings, and clients enjoy being able to conveniently book an artist on their own time.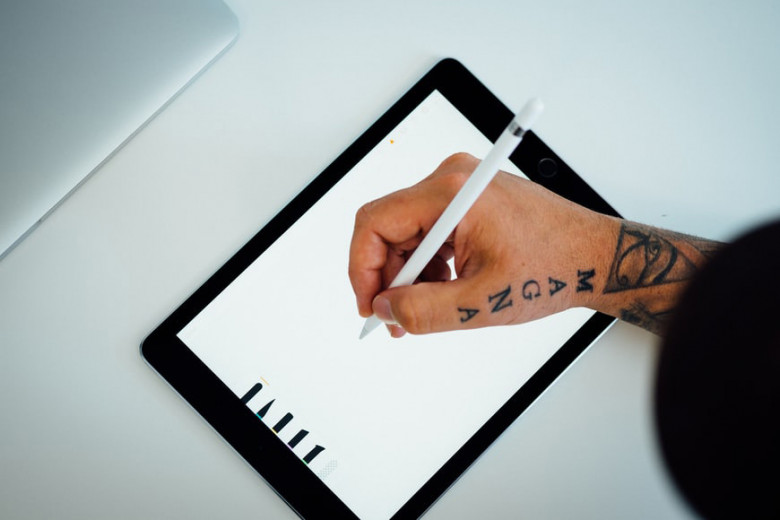 Another great aspect to scheduling software is that it can also double as a digital marketing tool. New artists can share their scheduling link on their website and social media pages, and even use QR codes in their shops and booths to easily direct clients to their booking page.
Those interested in getting tattooed, but not yet decided on an artist, can also look up artists in their area on these pages. Using this type of tech can save artists hours of time every week — in turn, creating more time to tattoo, build their reputation and increase earning potential.
Emerging artists can face difficulty and adversity when they first start out, but taking advantage of the technology available to them is an effective way to overcome obstacles. New artists have more ways than ever before to connect directly with clients, showcase their skills, and run their books efficiently. Bringing technology into their workflow is a highly effective and efficient way for artists to buck barriers and build a successful name for themselves.