Kelly Borders: And The Healing Team of «‎Honor & Grace»
Areola Restorative Tattooing by tattoo artist Kelly Borders
Tattooing throughout the South of The United States, Kelly Borders has been creating colorful, traditional and illustrative, and bright and bold works of art for the past 16 years, as well as also specializing in cover-ups and restorative tattooing techniques. Kelly completed her traditional apprenticeship in West Georgia and, after a handful of years traveling through the other states in the Southeast, she found herself working in her bright, large scale, Traditional and Japanese styles down on the coast of Savannah, Georgia in a number of shops.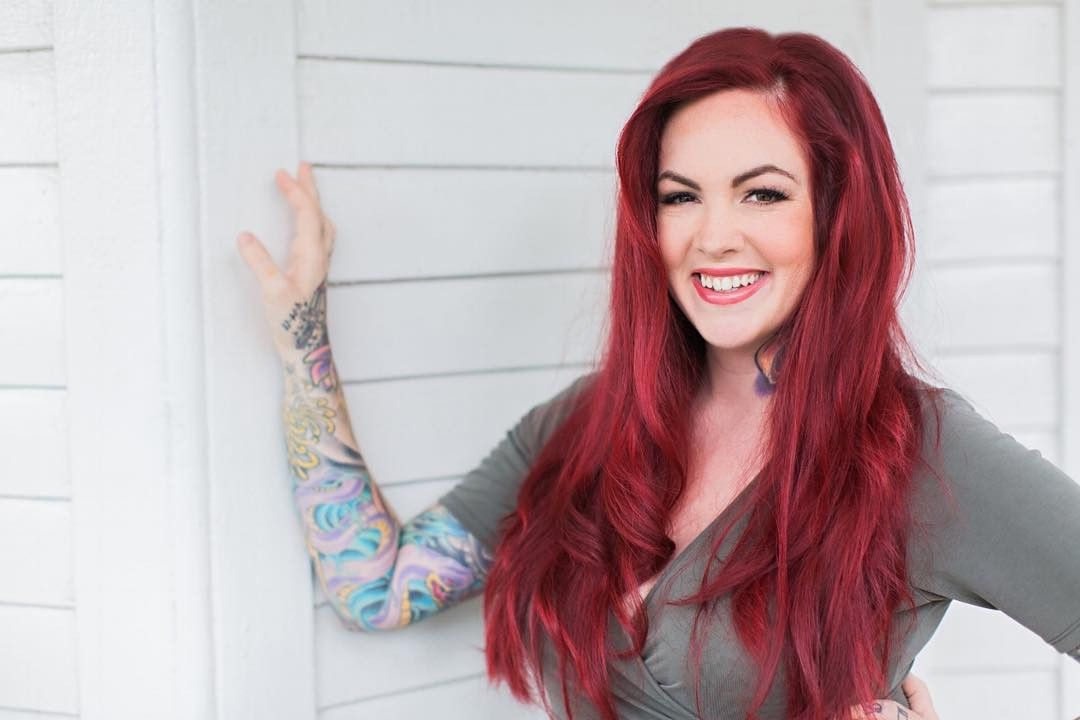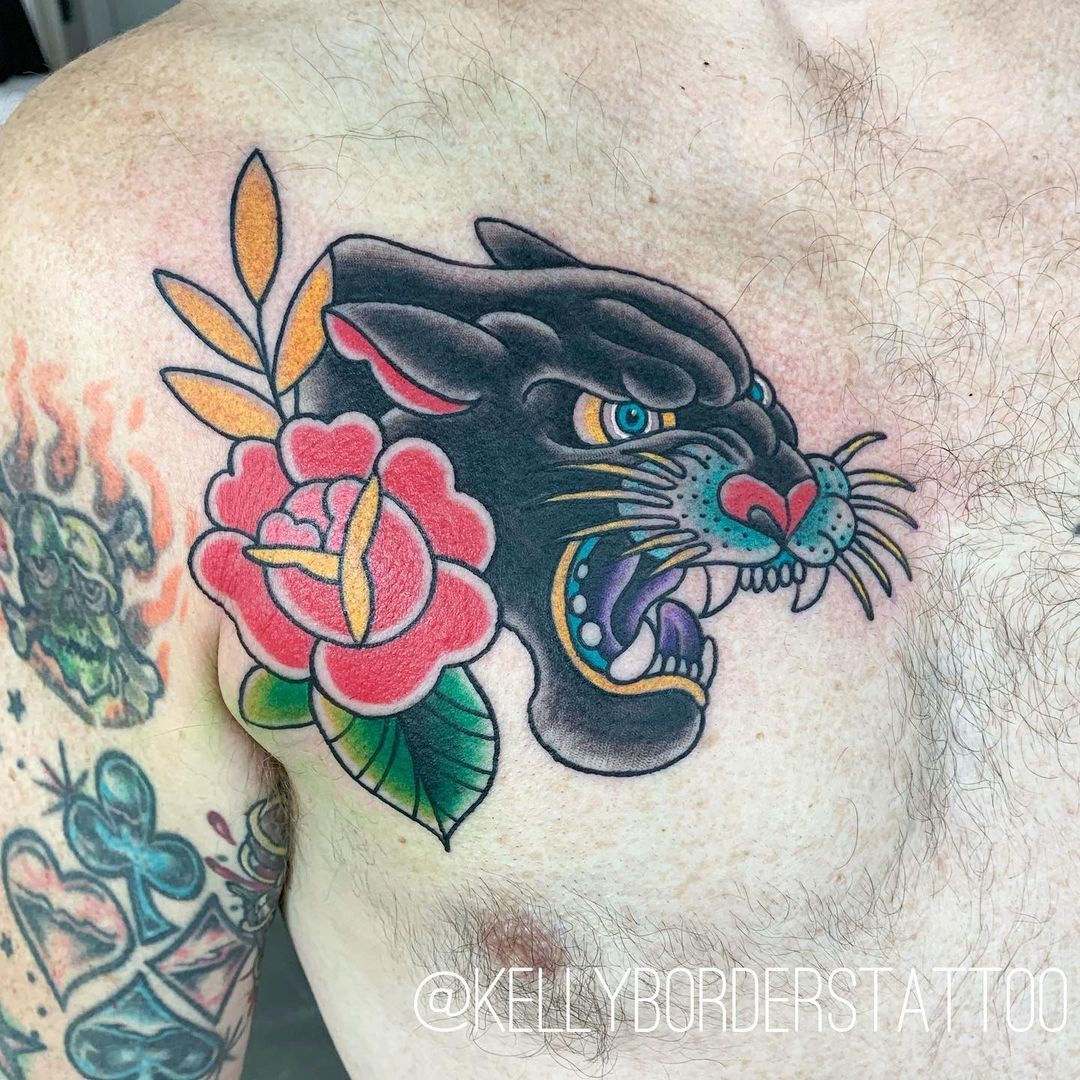 Coming from an American Traditional background, Kelly's work consists of her take on that artistic movement; continuing the use and principles of bold outlines and heavy shading, but adding her own color palettes and imagery into the mix. The work that Kelly produces and is capable of producing is always timeless and will hold its longevity and its intended appearance longer than many other artists are even capable of creating.

Her portfolio varies in styles and subject matters, consisting of Japanese inspired sleeves and designs, to American Traditional and Nautical-Themed pieces, to even the light-hearted nature of Disney & Pixar characters and themes; whatever the project may be, Kelly completes it to the highest level of technical precision, clarity, and bold saturation. Kelly Borders is the textbook definition of an "American Tattoo Artist" through and through, but she and her abilities go beyond this standard as well.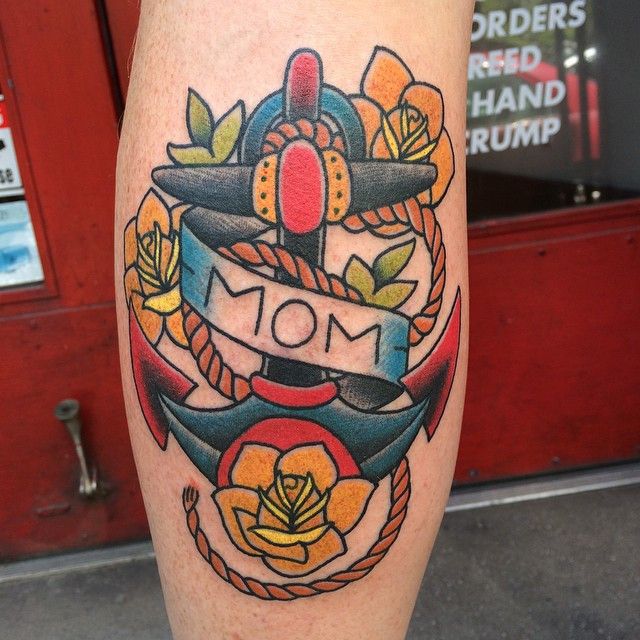 Kelly Borders felt the calling to go into the restorative fields of tattooing unexpectedly at first, by actually being nauseated at a permanent eyebrow and eyeliner package course she attended and then being recommended to dig into the field of restorative work afterwards. But all the same, once Kelly did the research throughout her city and with plastic surgeons within the area, the demand and need for this type of tattooing became apparent and she decided that this work was what she needed to focus on.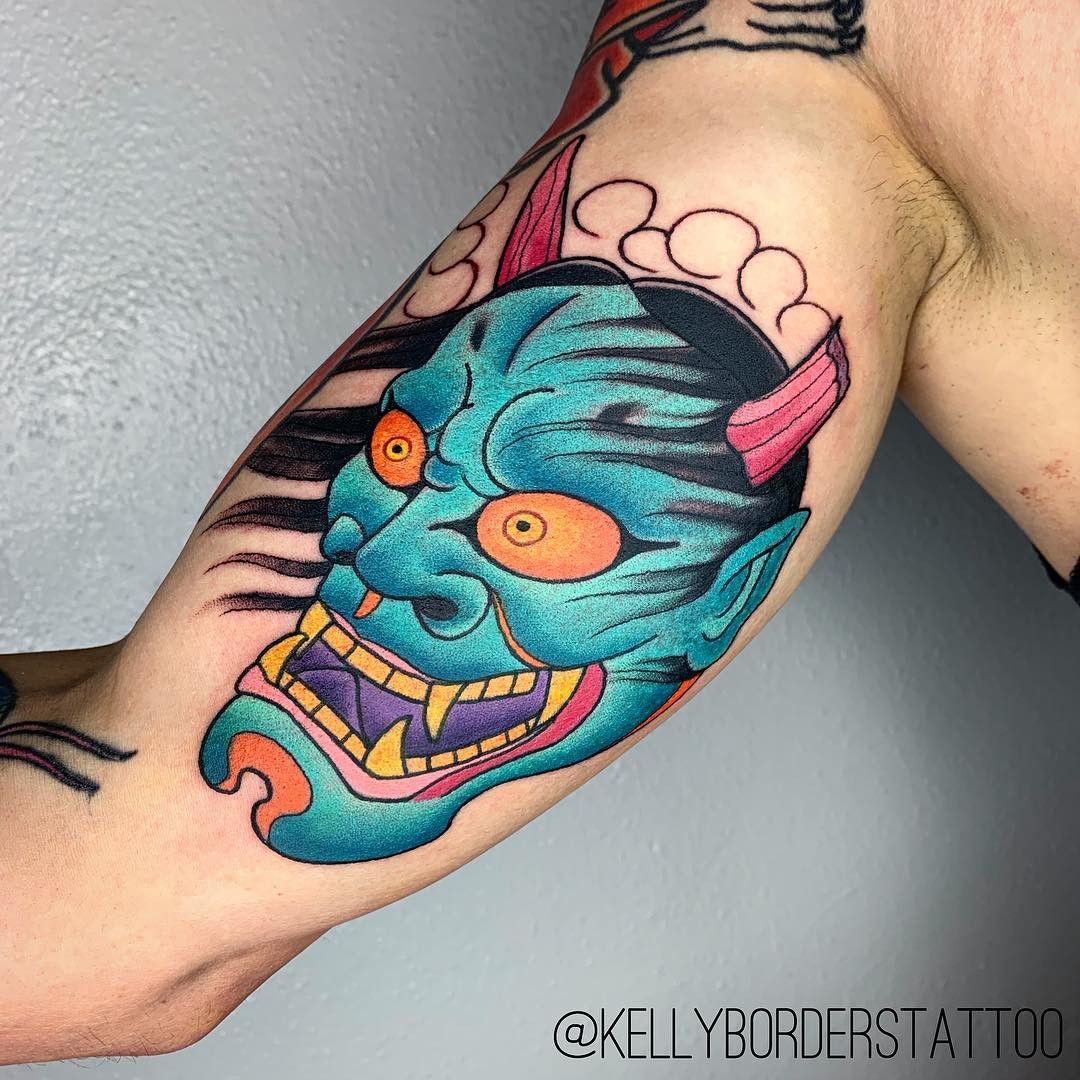 So, after years of working for other shops throughout Savannah, Georgia and the Southeast, Kelly finally decided at the beginning of 2020 to open up her own shop, "Honor & Grace Tattoo", and decided to start building her own team of artists and other specialists; creating a safe haven for tattooists and for clients alike. The work that Kelly Borders and her all female crew do at Honor & Grace Tattoo Studio is beyond thoughtful and kind-hearted, as they approach tattooing and its many applications to a different clientele than traditional sought after. Having an all-female crew is definitely beyond the normal for the tattoo industry traditionally, but it has been a "happy accident" in Kelly's words, that has seemed to have been more fitting and appropriate for the specialized work that they do.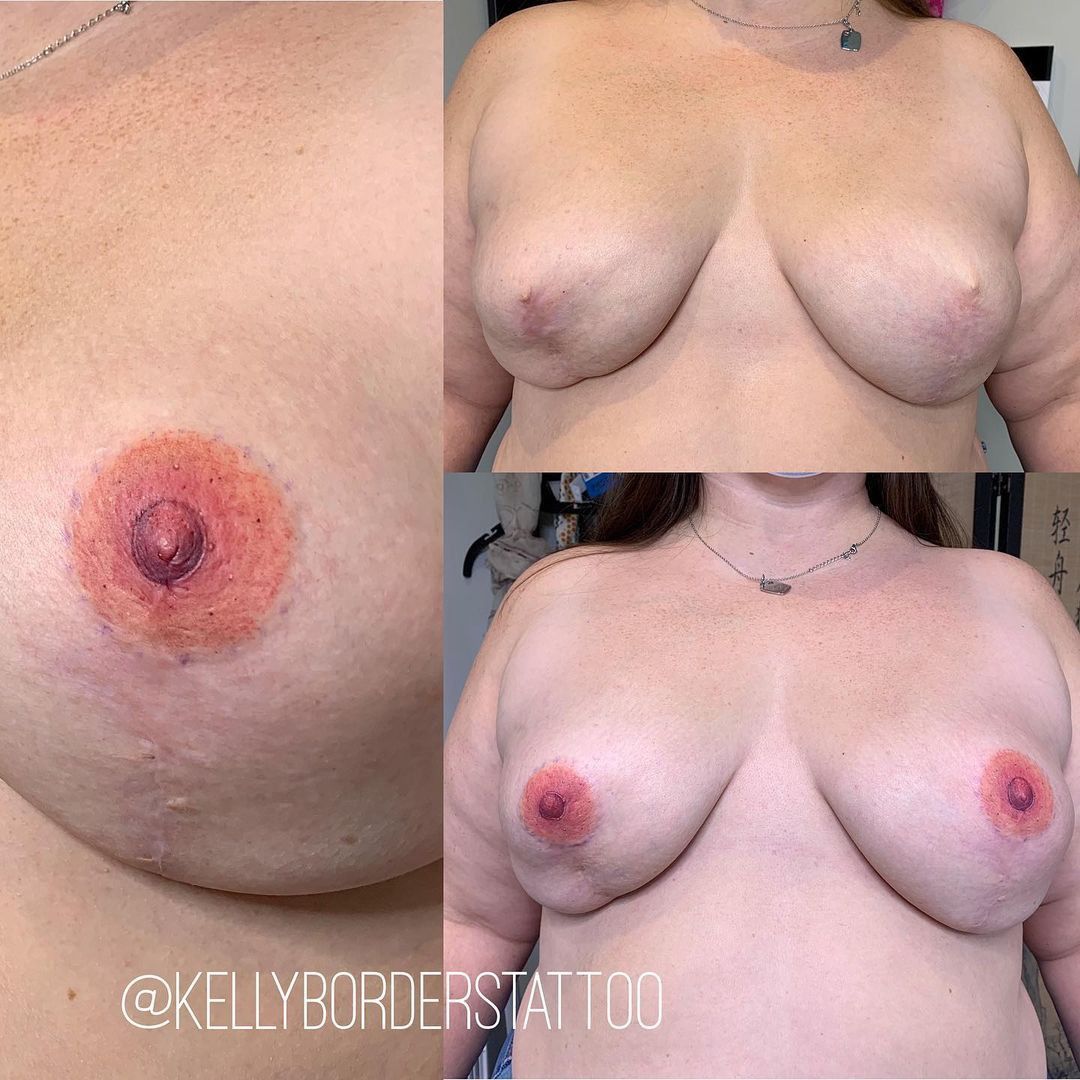 Kelly and her team focuses a good portion of their time into the traditional designs and days of tattooing, but they also focus a tremendous amount of time helping their clients through the use of permanent eyebrows, micro-blading and make-up, and through the specialized use of Areola Restorative Tattooing; found more and more commonly as an solution for mastectomy scars and cancer survivors.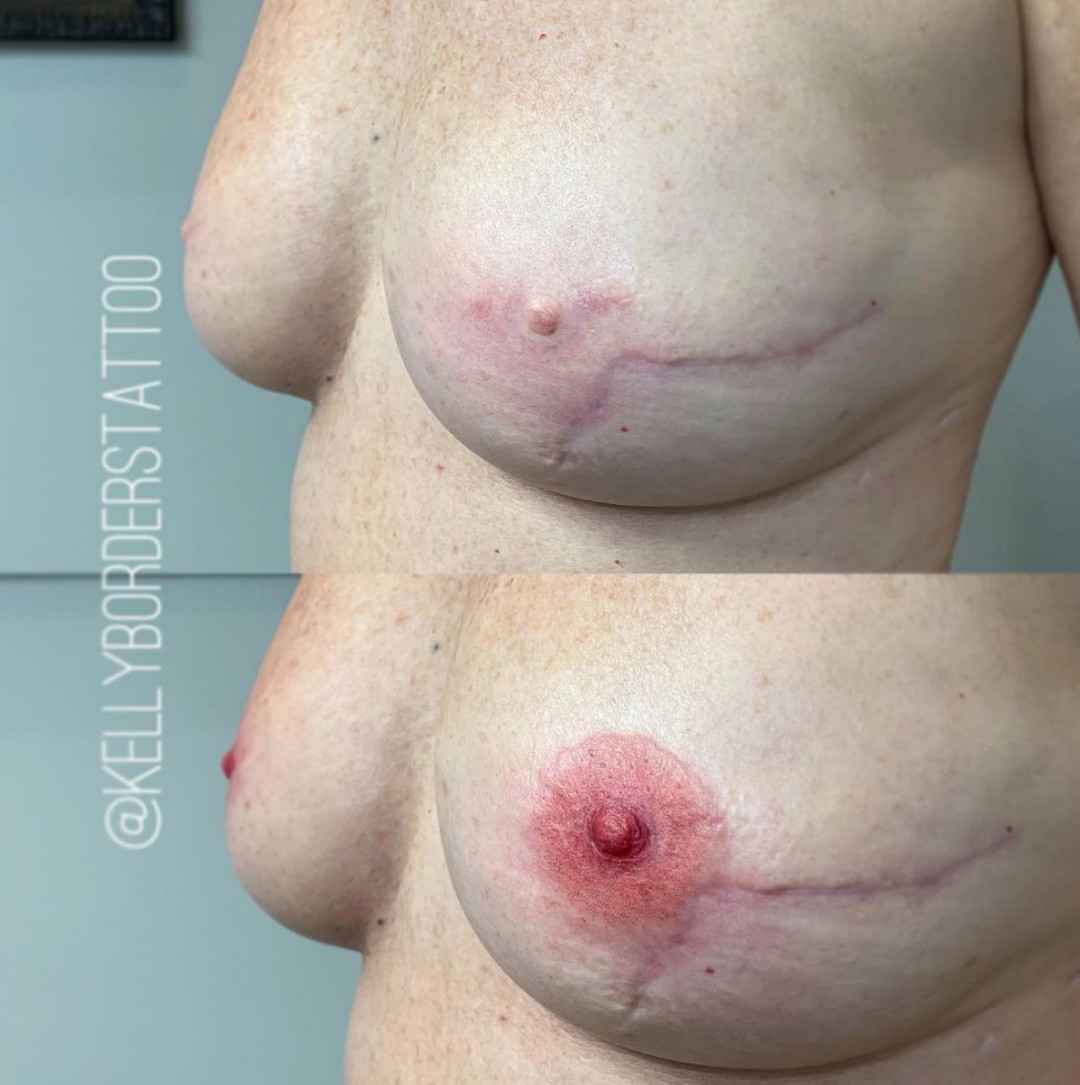 «Striving to exceed all levels of attention to detail from the consultation to the final product, there is a warm, welcoming, eco-friendly environment that encourages participation from clients to produce a piece of artwork that clients are proud to wear for the rest of their lives. H&G believes that tattooing can heal, celebrate, and honor all of life's events.» - Kelly Borders.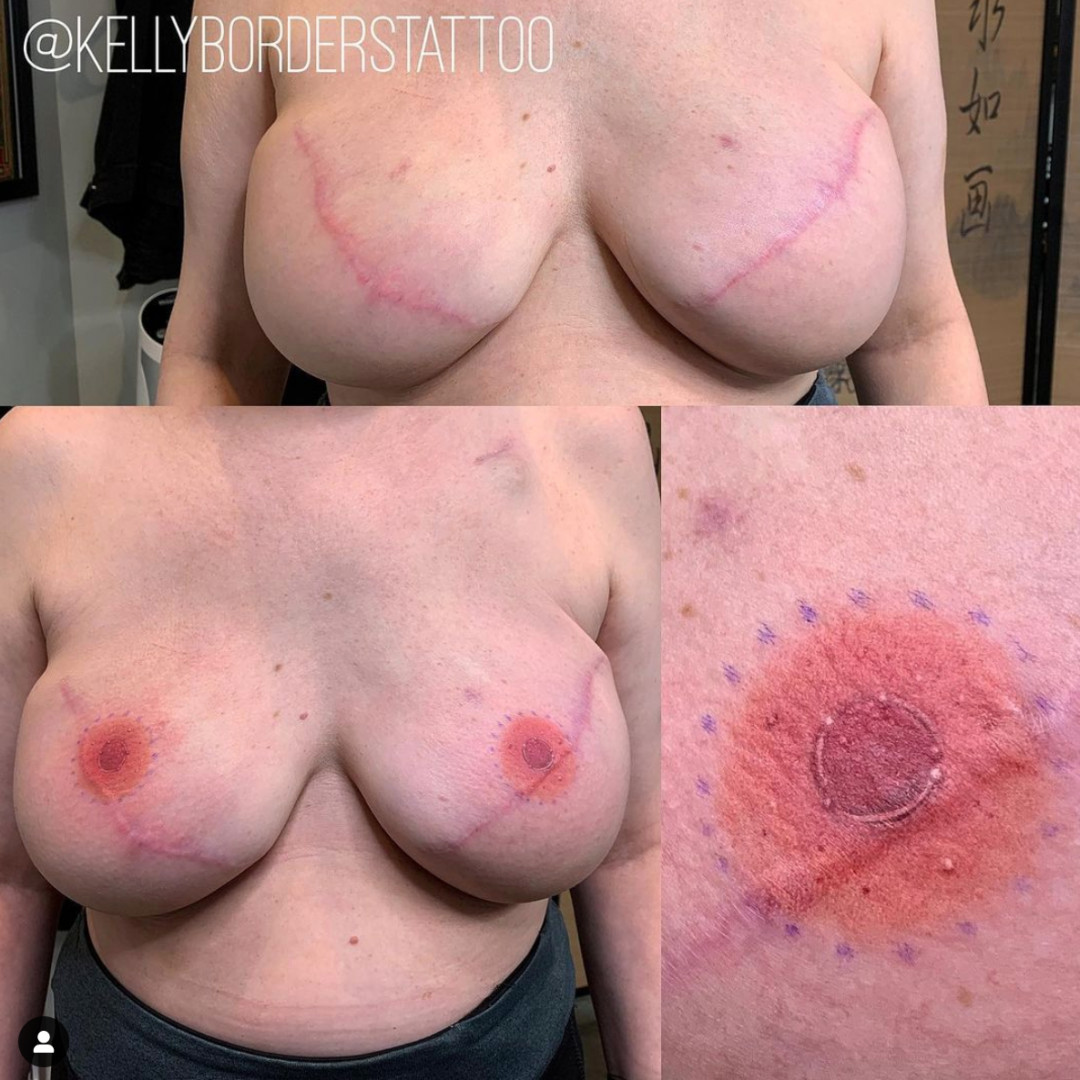 Even through the obstacles placed in front of her and her newly opened shop with the COVID-19 Pandemic, Kelly was able to continue forward and was able to uphold all of her shop's values to the highest degree of success; always being attentive, always being warm and welcoming, and always creating an incredible work of art that has the potential to help and to heal in so many different ways.

With the issues that this type of restorative tattooing faces, sensitivity, compassion, and sympathy are a few of the key components necessary to successfully tend these special clients that her team carries with them to the highest regard and to the highest levels of respect towards their clients.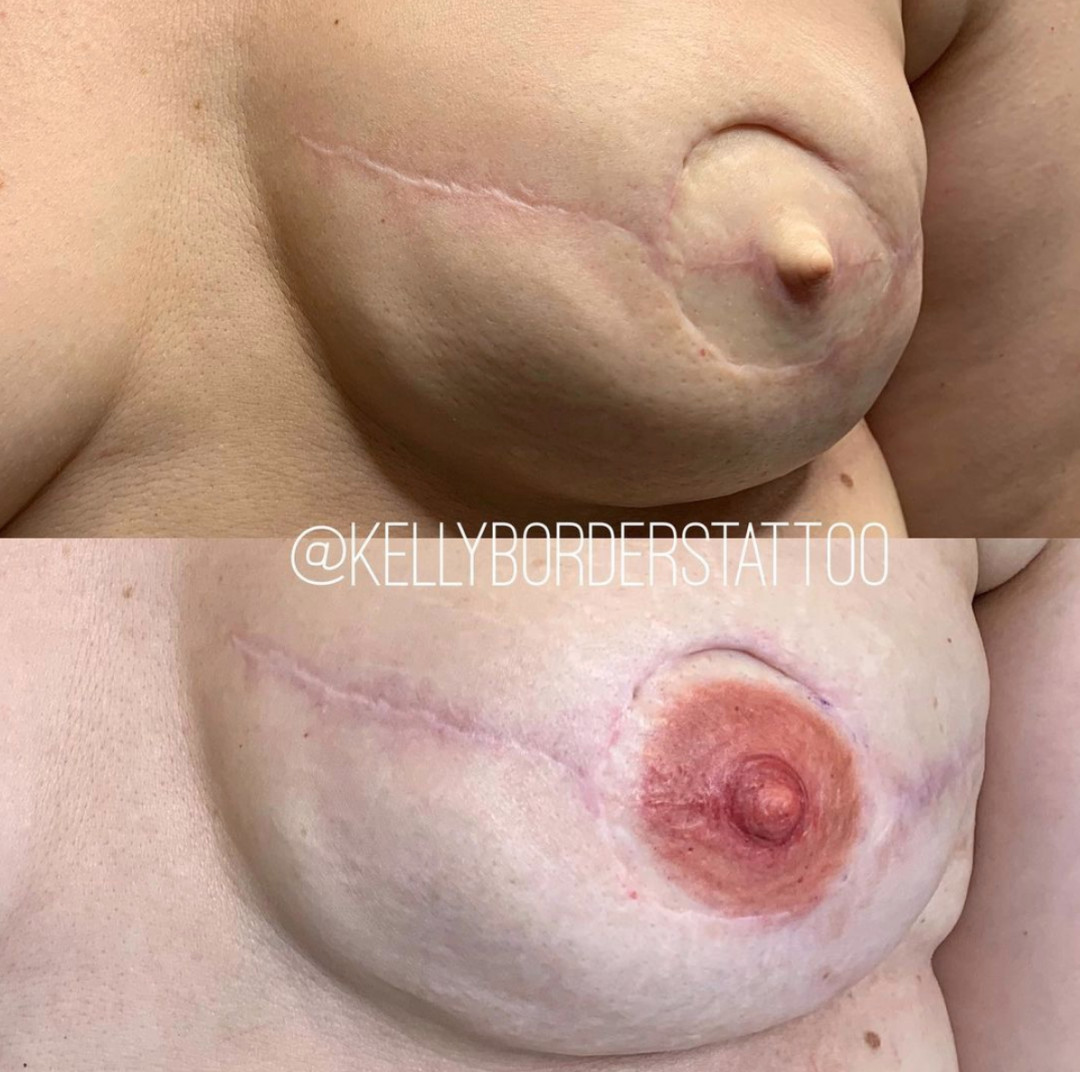 All of the restorative work that she and her lineup have been able to complete at Honor and Grace has been done so through the support and donations of their community and city; working with these brave cancer survivors and giving them a joyful and meaningful experience to add to their story instead of adding the burden of another expense.
With all of the crises of 2020 put in front of her and with her new shop only being one year old, Kelly and Honor & Grace Tattoo Studios were voted as the best tattoo shop in the city of Savannah, Georgia; outperforming the shops that have been established and developed for decades, even some of the very shops that Kelly herself worked for!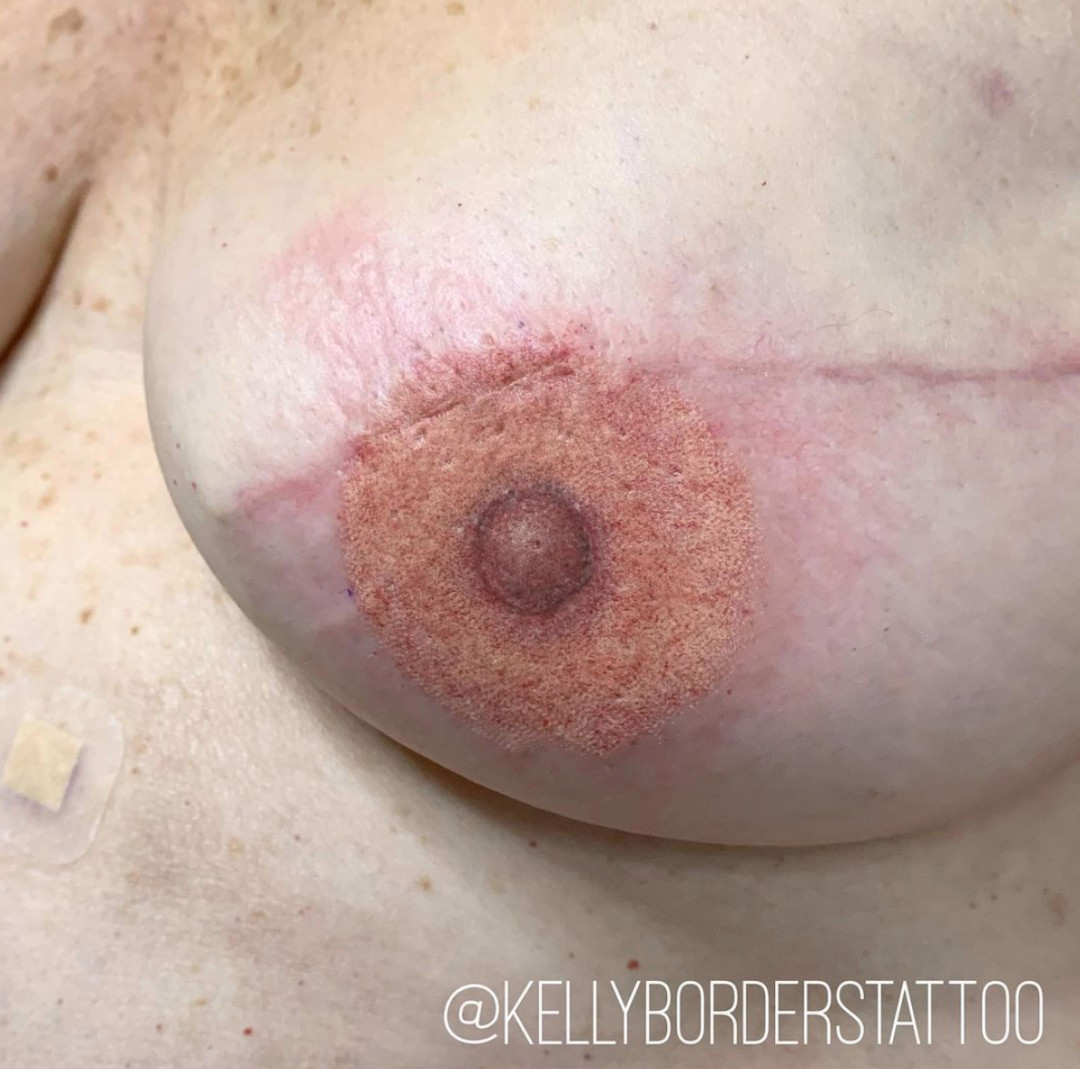 «(Restorative Tattooing) is a lot of emotions and weight, fragile, and more difficult that the actual tattooing. Hearing the stories, their fears, and what they're hopeful for, and now you're a part of that story and you're at the end of the story to put the cherry on top of a very fractured situation. It's bigger than regular tattooing and people (post-COVID) are looking for more meaningful experiences.» - Kelly Borders.

Kelly Borders and her female crew are an inspiration to artists everywhere about the capabilities that artists in this industry truly have and the potential we have in reaching and helping others with our craft and skillset. While Kelly Borders has been brought up through her tattooing career focusing on the more traditional side of the culture, she has been anything but traditional as she has pushed the boundaries of what tattooing is and what can tattooing do for others.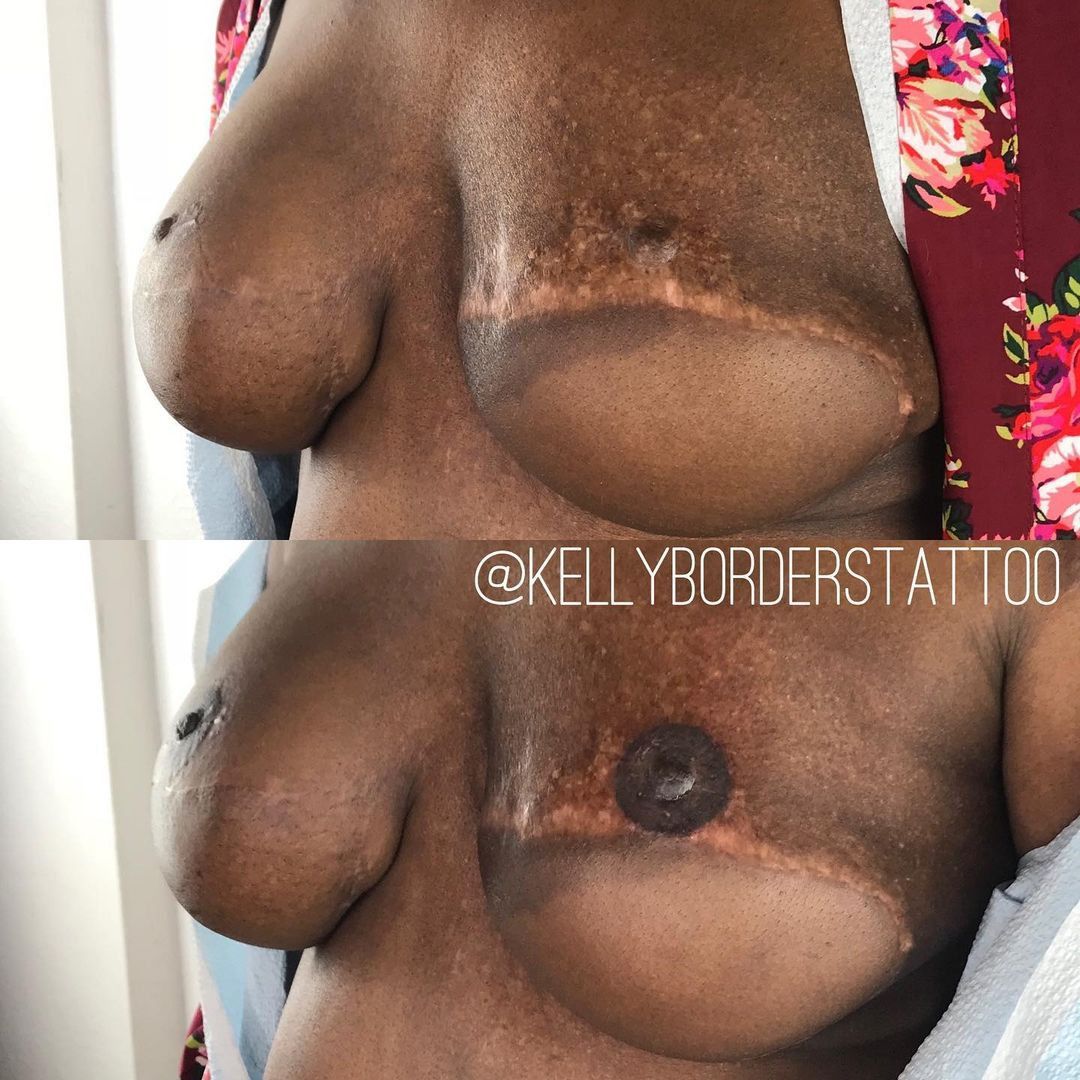 Always being selfless and putting others' needs in front of her own, Kelly is a true insight into the healing and restorative nature of tattooing that modern day tattoo culture has seemed to have overlooked. As the world continues to grow in its acceptance of tattooing and body modifications, it will be the individuals such as Kelly that act as the guiding examples within our community to show others how to adapt and develop with the times. The small acts of kindness and the small steps forward into working for others first that Kelly holds near causes a rippling effect of kindness and positivity from the Studio of Honor & Grace out into the universe to help and to heal others.


Kelly Borders has seen this first year as the start of something worth expanding upon and developing upon, as she sees this restorative and healing type of tattooing to be her life's true calling; now potentially leading into the teaching side of this industry and moving these developments into the realm of medical advancements and discoveries. As the pandemic fades and as Honor & Grace begins to feel a sense of normalcy for the first time, it will be interesting and only time will tell of the continued healing progress that Kelly and her team are capable of providing for Savannah, Georgia, and for the world.