A mix of shapes and textures by Korean tattoo artist Fluffy
Tattoo artist Fluffyattoo
/ Source: @fluffy_tattoo
The guest of this interview has an amazing sense of style. In her tattoo works, she successfully combines many natural shapes and textures at once. Moon shapes with marine texture, animal figures with floral ornaments. It is thanks to such unusual mixes that miniature tattoos with a unique style from Fluffyattoo are born.
About how Fluffy came up with the idea to create such amazing and unique designs - let's find out from the tattoo artist herself.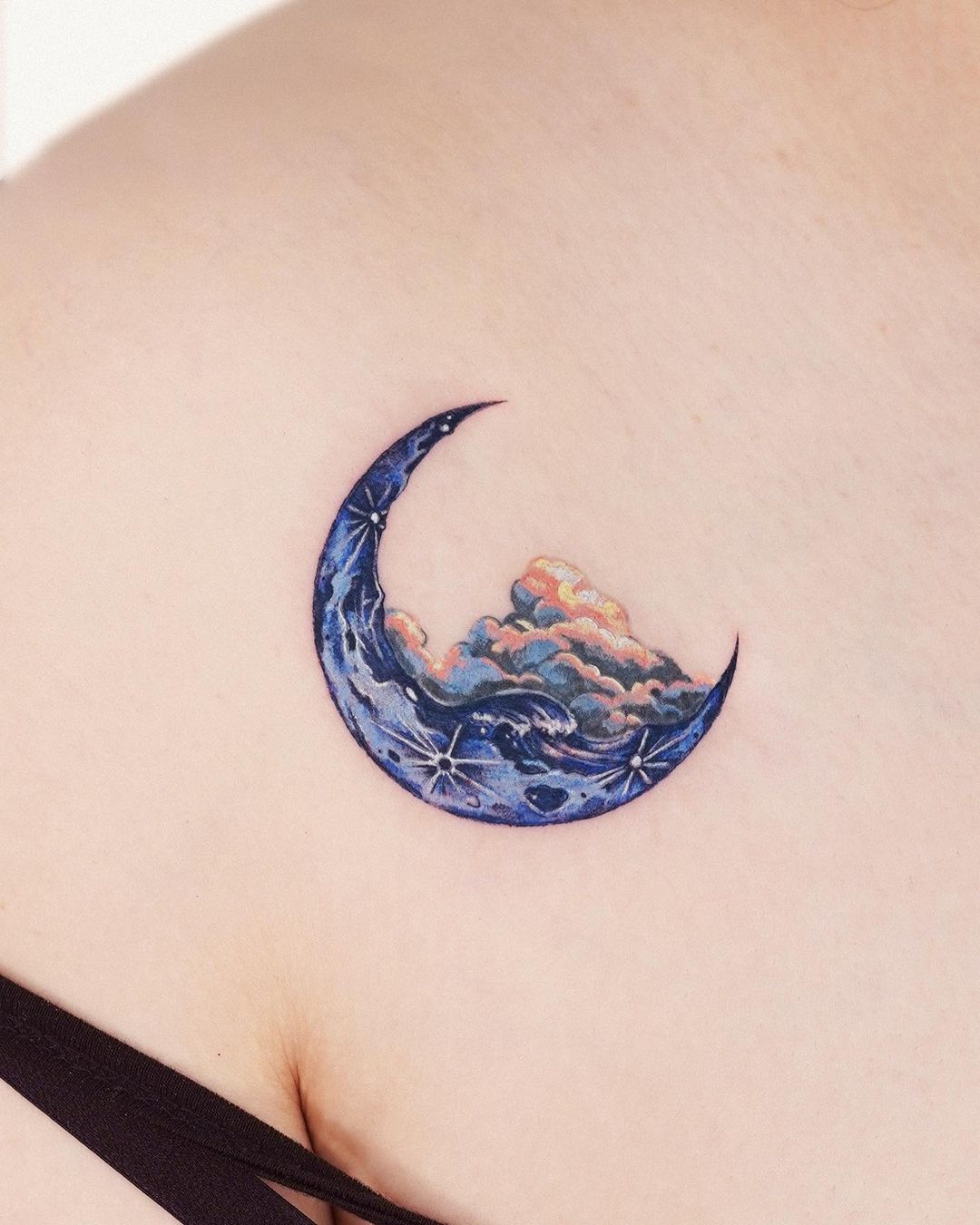 - Hello! Tell us a little about yourself: what is your real name? Where are you from, where did you study?
- My name is Hyejin Lee. I use Fluffyattoo as my tattoo name. I like the way the word sounds, so I use that name. I'm a Korean tattooist. I have been working on various tattoos for about two years, and recently, I have been drawing pictures of natural objects such as flowers and animals. I learned tattoo from Soltattoo and now I'm working at Studio by Sol.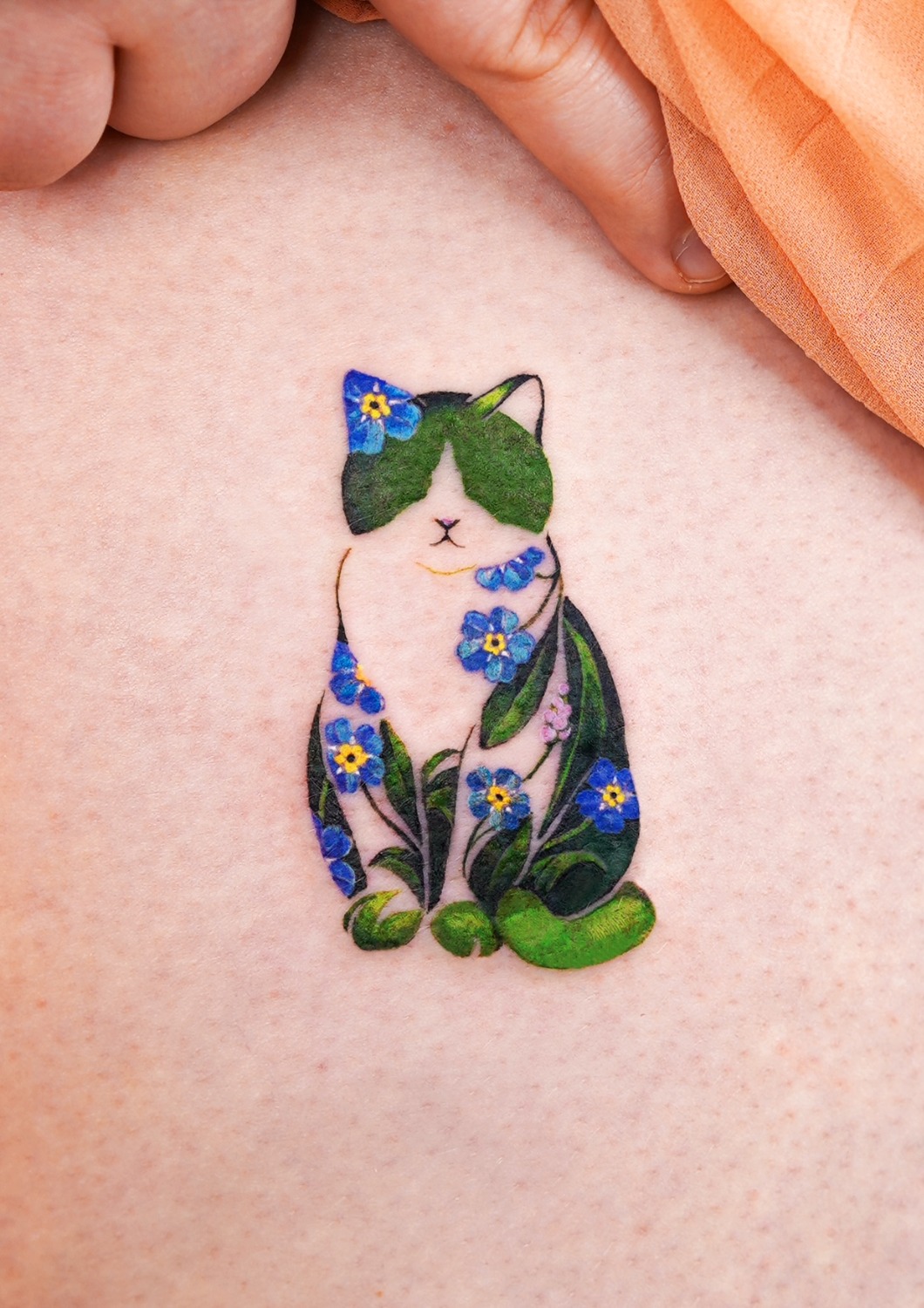 - When and how did you decide to become a tattoo artist?
- I've always thought of myself as an artist. Painting is my favorite thing to do. After graduating from university, I worked as a designer, and I felt that my aptitude and my work as a designer didn't match. I wanted to draw more of my own style. Then, I learned tattoo through my friend's recommendation, and it suited me well, so I kept doing it.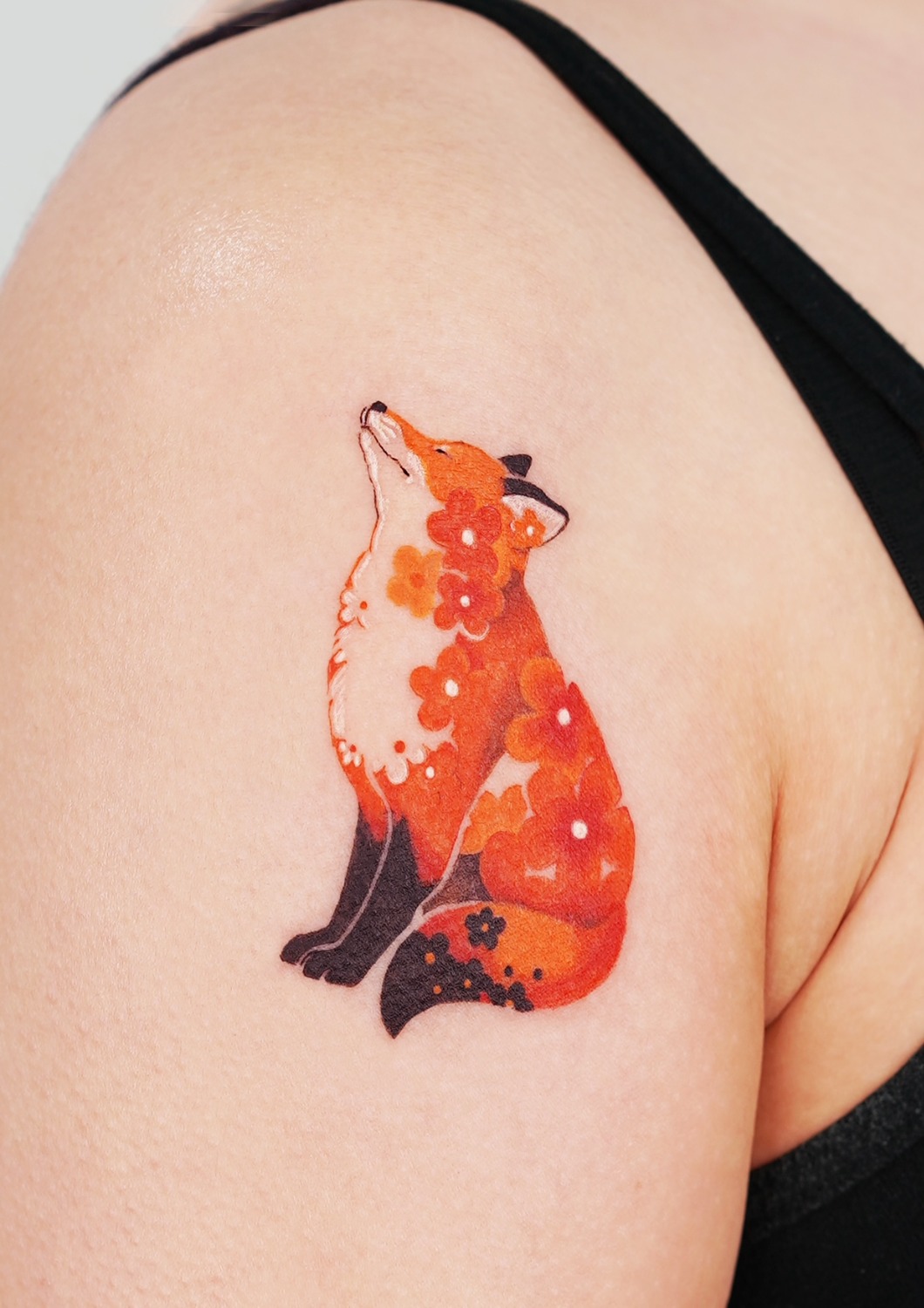 - We noticed 2 main features of your portfolio: animals and images of the moon. Tell us how your style was formed.
- I like to draw interesting and favorite materials. Flowers, animals, and the moon are my favorite figures. However, they are common subjects for tattoos, so I wanted to make them different from other tattoo designs. That's why I combined the elements. Fortunately, my clients like this style, so I'm having fun working on it. Especially, I think the combination of animals and flowers is good to make their own meaning. My guests can remember their lovely pets and express their identity and motto with the design.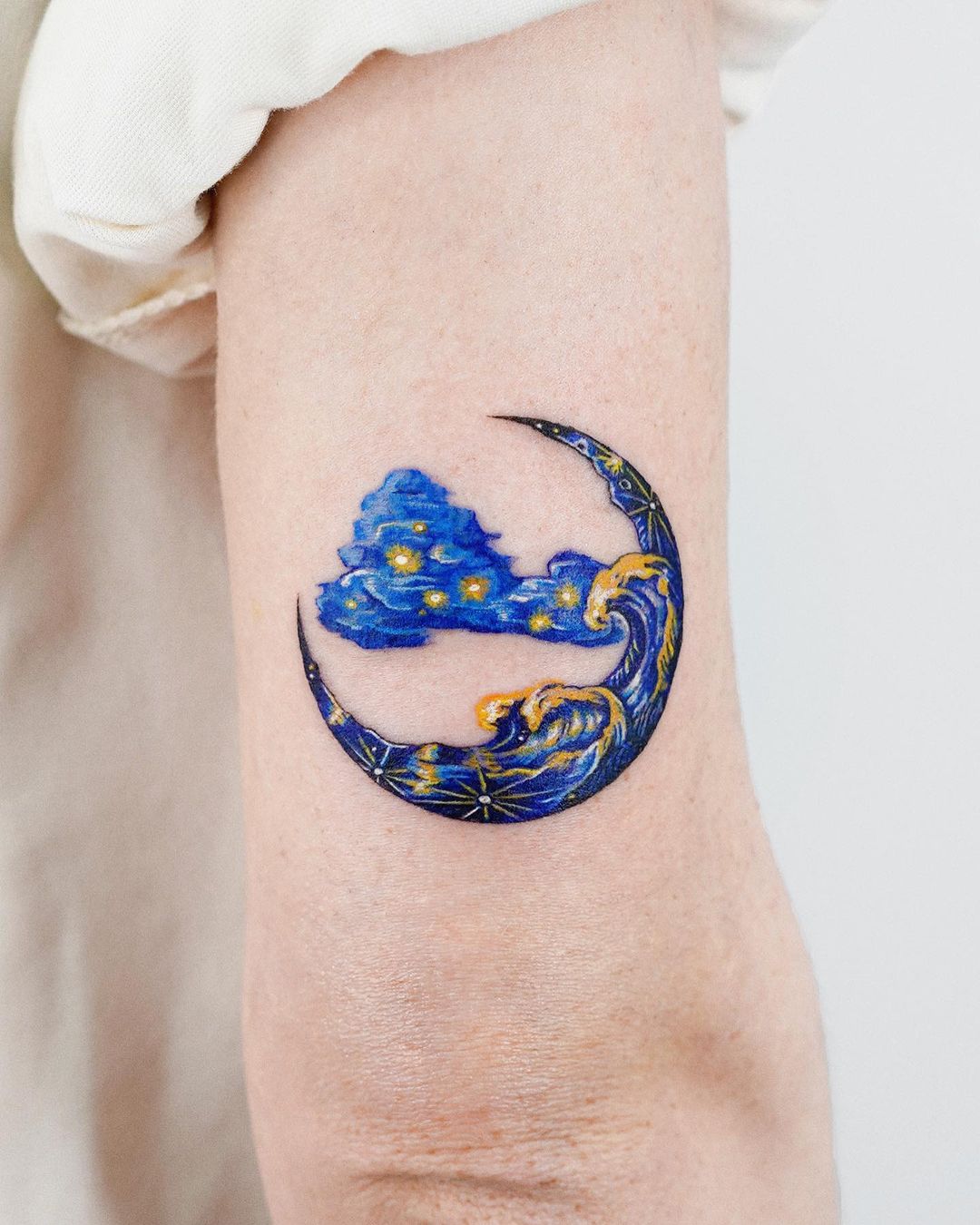 - You have a lot of cat tattoos in your portfolio. Do you have a pet?
- I have a cat. His name is Burger, and we've lived together for about eight years. His movements and poses inspire me a lot. Also, when I have a hard time after work, I feel energized when my cat welcomes me.
- What possible career did you leave for tattooing?
- I used to work as a designer. I worked with Korean clothing brands to create a promotional image. But it really didn't suit me and I didn't have any enthusiasm. Even if I hadn't decided to become a tattooist, I wouldn't have worked as a designer for long.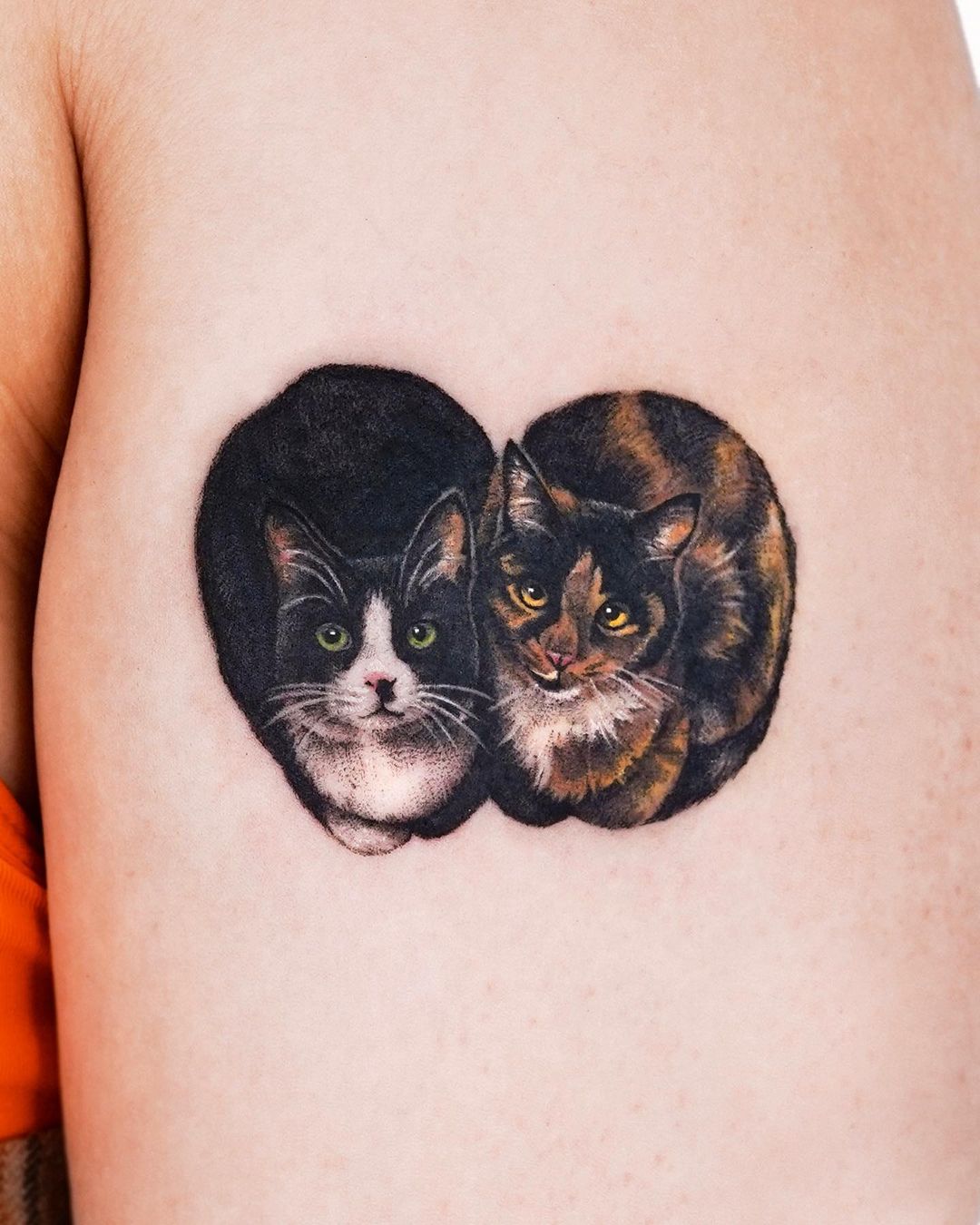 - What drives you to create and what keeps you inspired?
- I am inspired by things around me, such as flowers and animals that can be seen on the streets. Sometimes I go on a trip when I don't have anything I want to draw or when the design doesn't work out. Because it's interesting to draw things that I see or come to mind when I travel.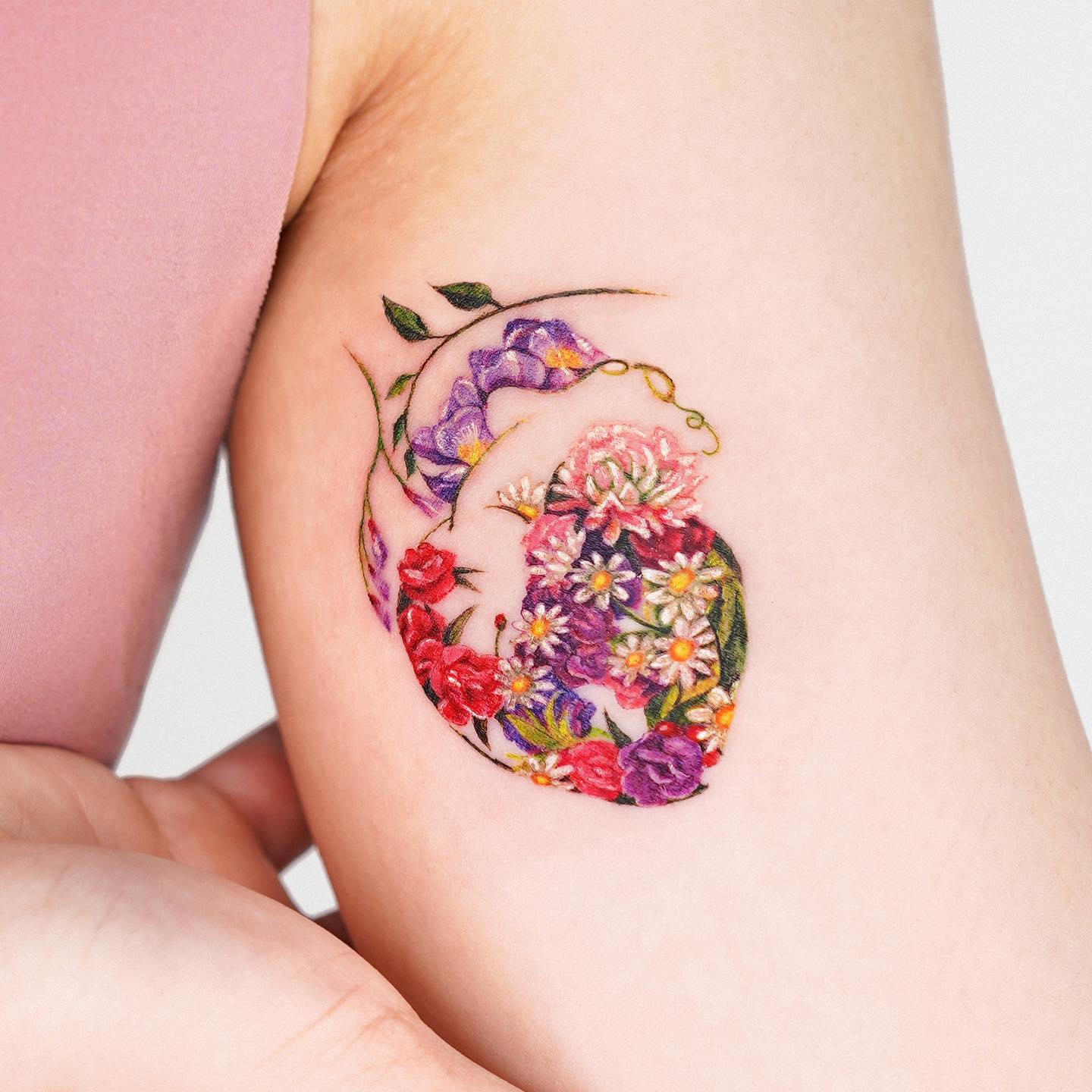 - What is the most attractive thing in the tattoo for you?
- The best thing about tattooing is that people like my work and I can see their positive responses personally. I feel happy when many people like my style and drawings. Before I started tattooing, my work was never delivered to clients immediately. I was a designer, so I just designed it according to my boss's needs.Tattoo is attractive to me because I can see the client's reaction immediately. When I show the results to clients after tattooing, their reaction makes me feel satisfied and happy.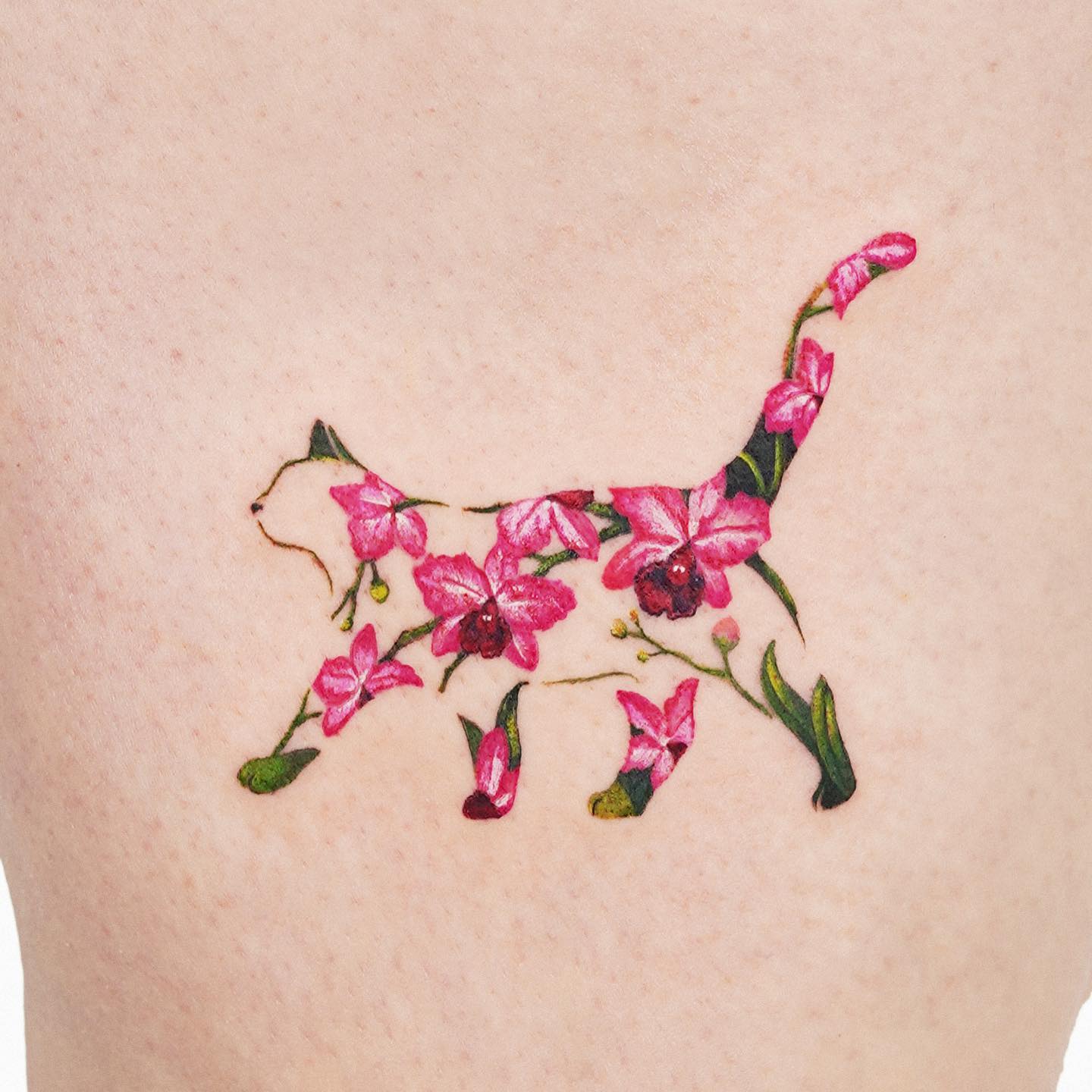 - Do you have any other passions besides tattooing?
- I love traveling. When I feel that my daily life is boring, traveling gives me new energy to work. I tend to travel to different areas once every two months. Currently, I'm not free to travel because of COVID-19, but I want to travel to more various places in the future.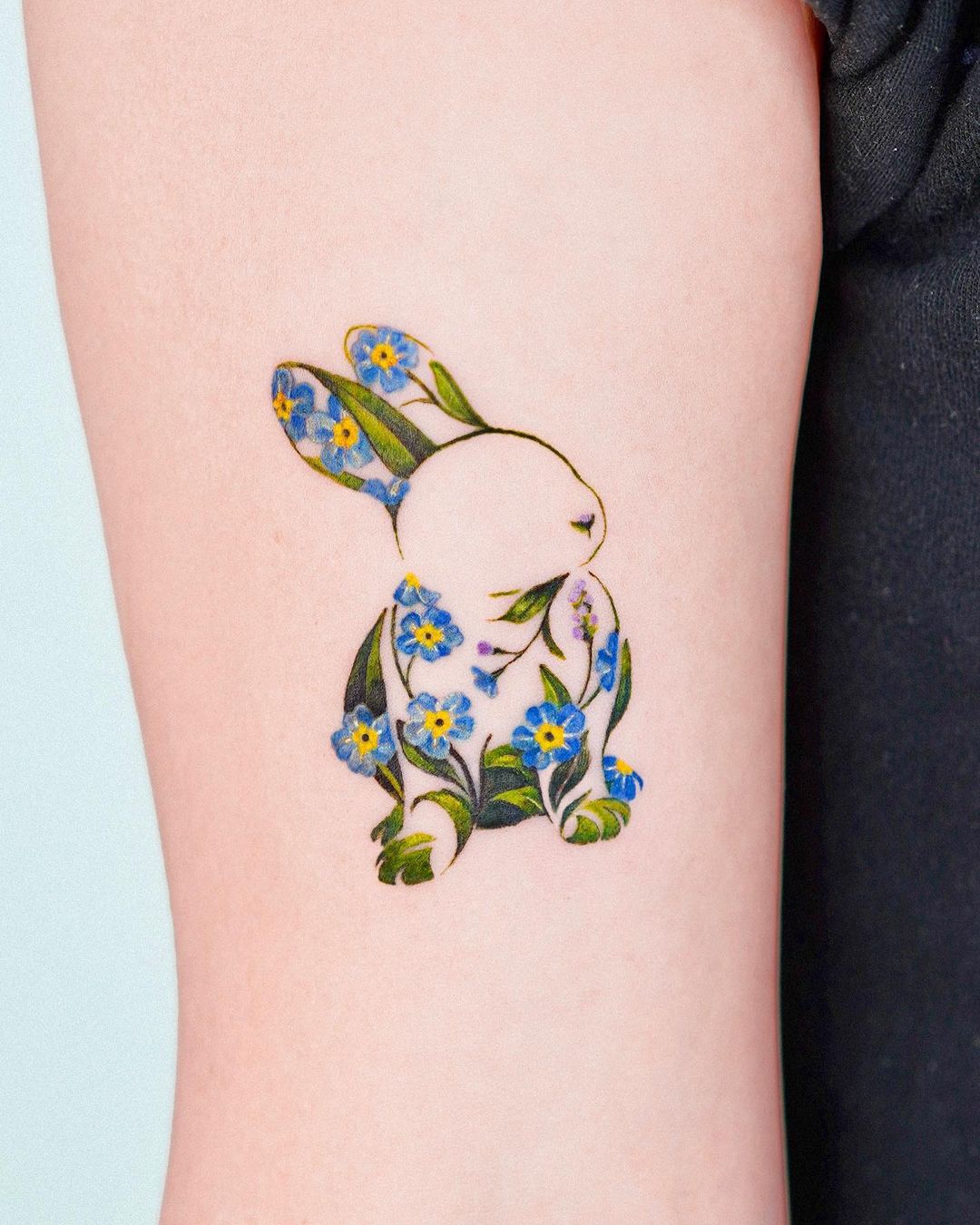 - Who are your clients? Are there many foreigners among your fans?
- I learned how to tattoo during COVID-19 and started it, so I haven't gone traveling for tattooing yet. I am accepting reservations for work through email and Korean messenger services. I often get emails from my overseas fans asking me to come to their country. I really want to see them, too. So I'm planning to travel to various countries and work in the near future.
- Do you have any creative plans for the near future?
- As I said before, I want to meet more people and work. I'm thinking about going on a guest walk or tattooing in another country. Also, my portfolio has many small tattoos. I want to try bigger and bolder work in the future. And I'm going to draw more figures that I haven't drawn before.