Bright color mood in tattoos by EDEN
Tattoo artist EDEN
/ Source: @eden_tattoo_
Art, like life, breaks through any obstacles and continues to spread and multiply no matter what.
This is what is happening now with tattooing in South Korea. Despite the legislative struggle of the government with the tattoo, it not only did not disappear, but, quite the opposite, spread far beyond the borders of Korea, showing the whole world the talent and inimitable skills of Korean tattoo artists.
The Korean phenomenon is generating strong interest from the global tattoo community with the main question: How the hell do they do this??
We are looking for the answer to this question together with you, and today, we will try to find it in an interview with the famous Korean tattoo artist Eden, who works in a bright color miniature tattoo style. Her portfolio is replete with bright colors, animals, reproductions of paintings by the world's greatest painters, and all of them are executed with filigree precision on a minimal scale. It's just incredible!
---
- Hi Eden, first of all, tell us a little about yourself. How long have you been tattooing? From whom and when did you study? How did you decide to become a tattoo artist?
- The drawings I've been working on since I was child makes me become the tattooist EDEN of day. As a goal, I wanted to promote my drawing to as many people as possible and make a positive impact as a work.
For those who like my works, the process of drawing the only picture and having it through tattoos has an inexplicable sense of pride and joy. That is the reason why being a tattooist is the best career for me, since it provides me with all of the conditions I've ever desired.
About three years ago, I got to know @soltattoo and learned about tattoos. It's been three years since I first started tattooing.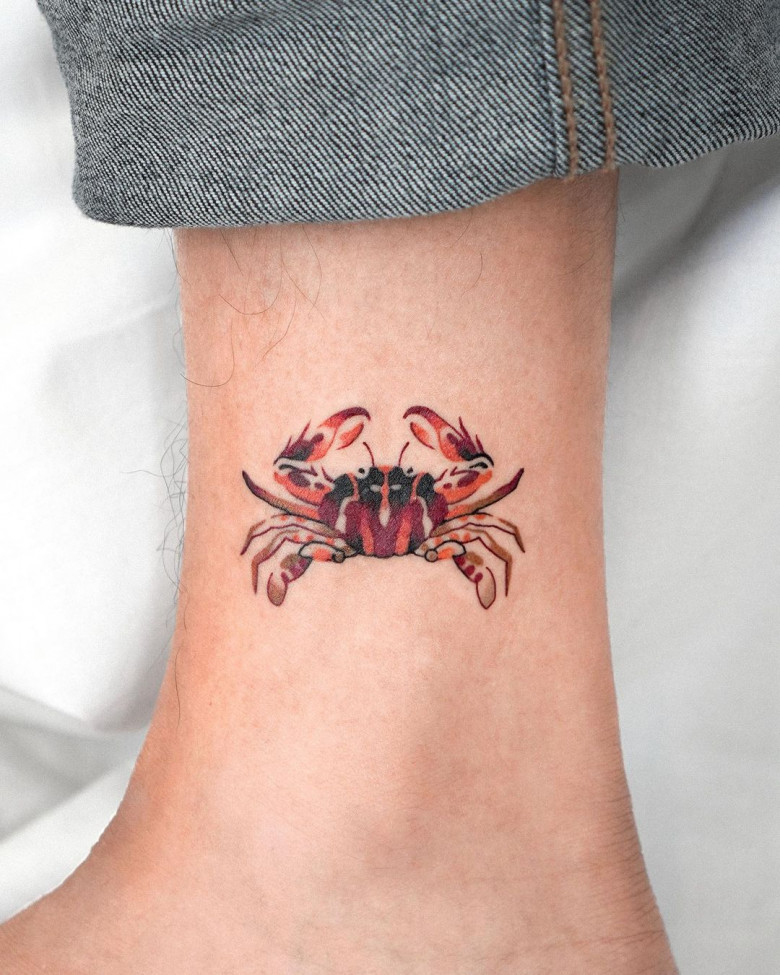 - What possible career did you leave for tattooing?
- Before becoming a tattooist, I worked as a visualmerchandiser (vmd) designer. In my perspective, tattooists and designers are very similar.
This is because tattoos are one of my favorite activities to draw pictures and at the same time are an extension of another design created through 1:1 communication with customers.
- Tell us about your tattoo style. What makes your tattoos truly unique?
- My drawing is also like the name tag of "EDEN". My work is distinctive enough that you can tell right away that it is Eden's drawing just by looking at it.
I draw all things, animals, and everything I see with my own drawing style and interpretation. The interpretation incorporates a wide range of colorful expressions and leaf-based design techniques. Also, the most significant advantage is the vivid, unambiguous color expression, as if a sticker was attached.
The only tattoo design that created by EDEN. Isn't it so attractive?
First of my signature designs is the leaf. It consists of expression and flow as if it were decorating the skin. It is divided into two types.
- Design that cover a big part of a body.
- It's used in a small size, and it's very popular as a friendship tattoo.
Plus in addition, leaves are used as an important factor in many of my tattoo.
The second is snake tattoo. It is a design that also combines leaves, not ordinary snake patterns. Combining EDEN's color palette and flow. So, It has a more intuitive and unique design expression.
The third are character & movie tattoos. Eden's own design was added to the character in the movie. It looks like a sticker.
The fourth are flowers tattoos. It is a work that adds an expression as if flowers are flying in the wind. Combining the other elements can show more colorful expressions.
The fifth are marine animal tattoos. My drawing style is popular in marine animal tattoos. Especially the vivid colors such as stingrays and turtles tattoos dynamic flow of lines are pointed.
The next are tattoos based on famous paintings or photos. It is one of the works that shows my color expression well. And also I design the appearance of a pet as a character. The appearance of each, the color of the eyes, the pattern of the fur, etc. All the details in it are alive.
- We really liked your portfolio format (pdf file), which you showed us. (We think this is a great format to be shown as an example to European and Russian tattooers). When a client turns to you, does he choose one of these 6 directions in which you work or can he come up with something of his own?
- The six directions I demonstrated are just a sample of the type of work I do. I don't put a limit on myself that I can't draw. That's why I am never afraid to draw what clients want.
Tattoos should be the most meaningful and favorite work for clients. That's why I provide clients with a sufficient number of possibilities. Whatever my clients want! Whether it's a kind of story or an abstract inquiry, I can interpret it and create a fantastic drawing with it.
- Almost all Korean tattoo artists create miniature tattoos and you are one of the representatives of x-small tattoos. Why are small tattoos so popular in Korea?
- Only recently positive points of views towar tattoos and interest in them have grown in Korea. Miniature tattoos, which are smaller and less noticeable, appear to be increasing in popularity, despite the fact that there is still a cautious culture surrounding tattoos.
I think another popular factor is the technology that can contain many details in a small size. It's never easy to master this tattoo technique.
However, by flawlessly completing such a taste, interest in the technology and work appears to increase.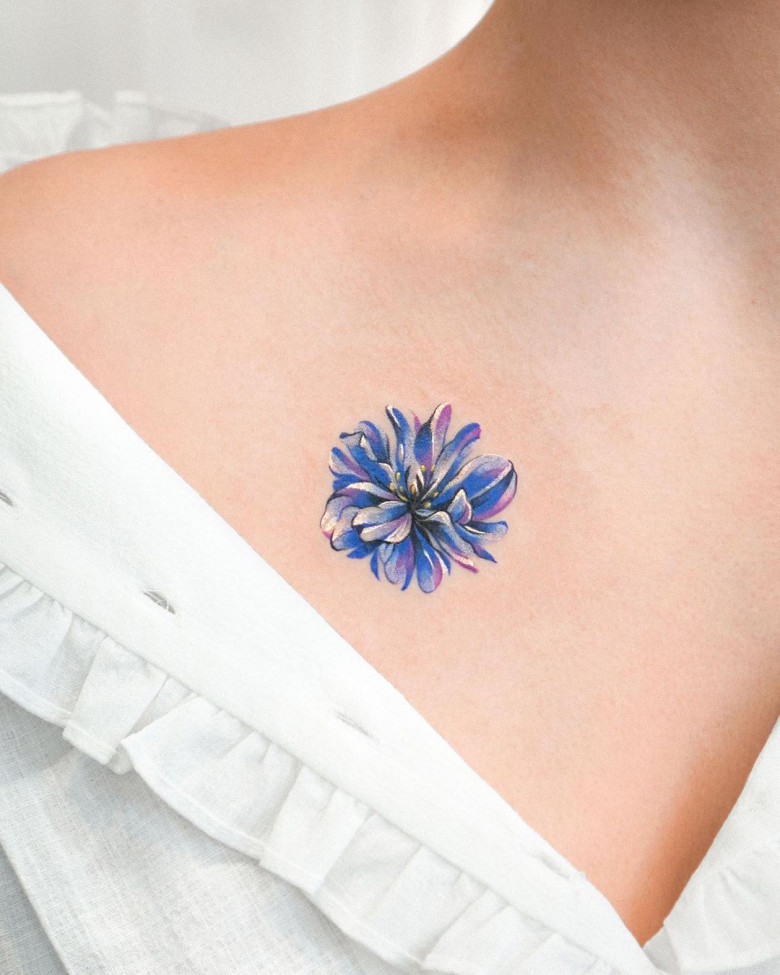 - What or who is your inspiration?
- Watching colorful videos and exhibitions typically inspires me. For example, movies such as Disney and Ghibli attract many people's attention because of their colorful and exotic colors. However, each personality and identity clearly shows too. As a result of numerous attempts and concerns, I'm creating my work in this way, so that varied colors work well together.
- What is the most attractive thing about a tattoo to you?
- I thought it was good enough for me to like my paintings just because others like them. However, I believe that I am capable of growing that range of art by engraving valuable stuff directly onto consumers' bodies with tattoos. Tattoos that make me grow further are so attractive.
- Where do you work now? Do you have your own studio?
- Not long ago, I was an artist belonging to Studiobysol, the largest tattoo shop in Korea. I'm currently working in a privat studio in Seoul/Hongdae.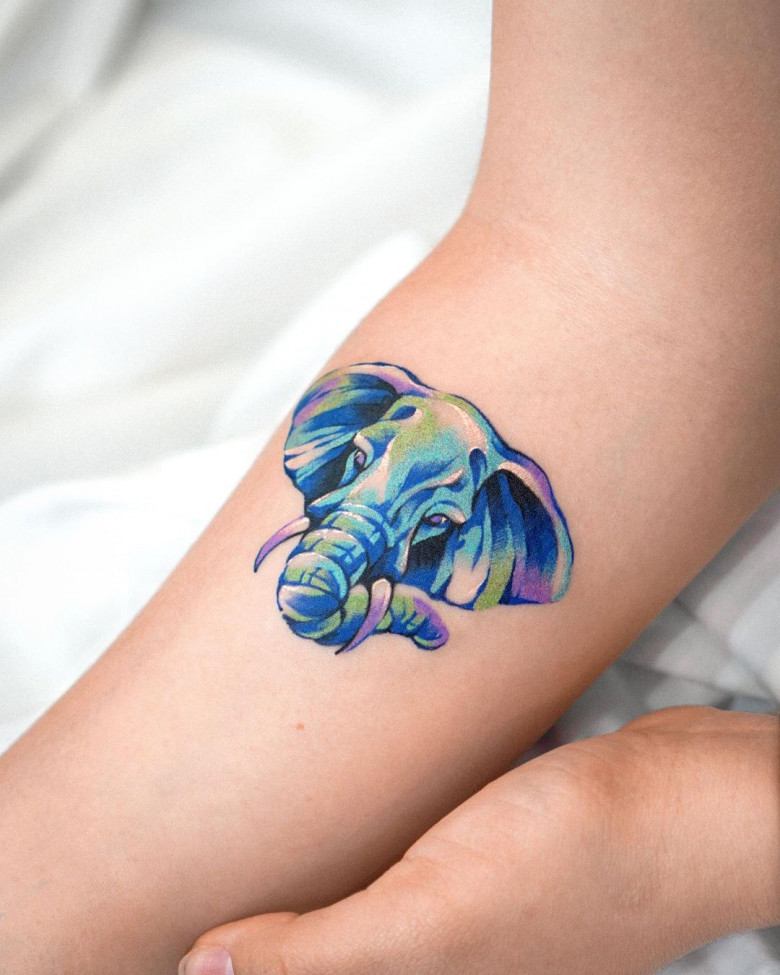 - How often do you travel for work? Where else can your fans sign up for a session with you?
- Not long after I started tattooing, the COVID-19 pandemic began. As a result, I didn't venture overseas to meet many people.
While I wait for the COVID-19 pandemic to subside, I consider it the most disappointing aspect of my tattooing career that I haven't been able to work abroad for the past three years. If many people support me in the future, of course, I want to go abroad to meet them.
- Do you participate in tattoo conventions? If so, tell us about your experience.
- In Korea, I am now competing in a tattoo competition. It's my first time competing, so I'm nervous, but it has a lot of meaning for me because it's a chance to learn new experiences.
Sadly, the competition is already beginning. I can't provide you with more information on the outcomes.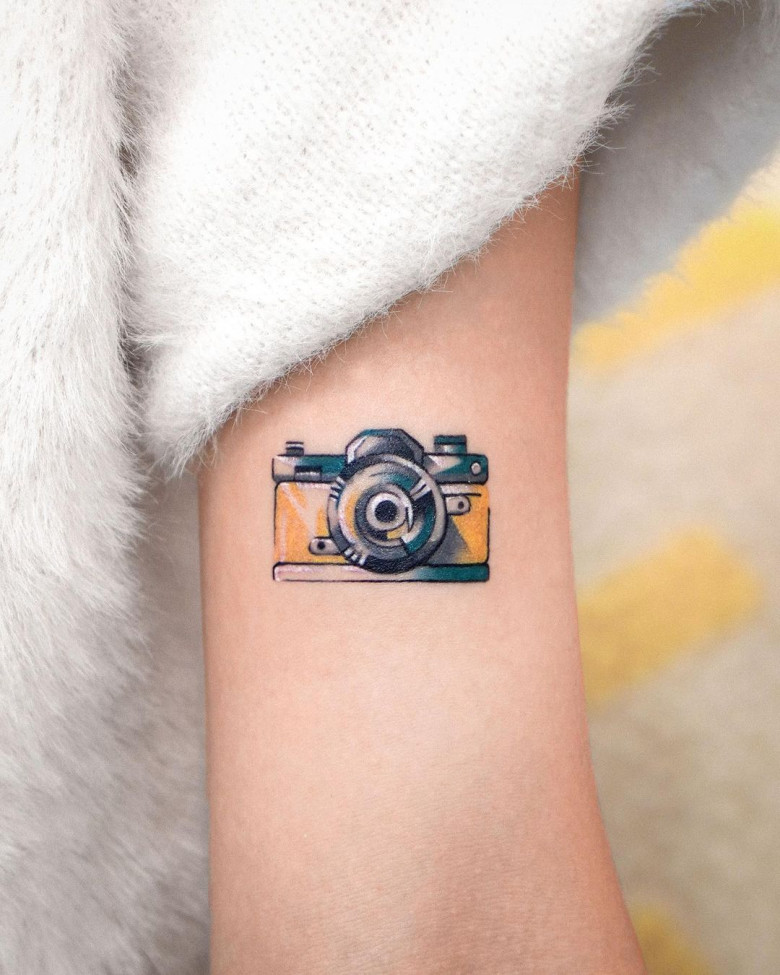 - Over the past 1-2 years, tattooing from Korea has become very popular. And there are more and more artists, your technical skills amaze even the most famous professional tattoo artists in Russia and Europe. How would you describe at what stage of development is the tattoo industry in Korea now, and how will it develop in the near future?
- I completely agree that Korea has a plethora of talented artists. Since Korean tattoos have received a lot of attention in the past year or two, more and more people want to learn to make tattoos.
Unfortunately, Korea is the only country where tattoos are not legal. As a result, numerous tattoo artists are banding together to advocate for legalization through various events and interviews.
As many good artists are produced, I think there will be good results as soon as possible.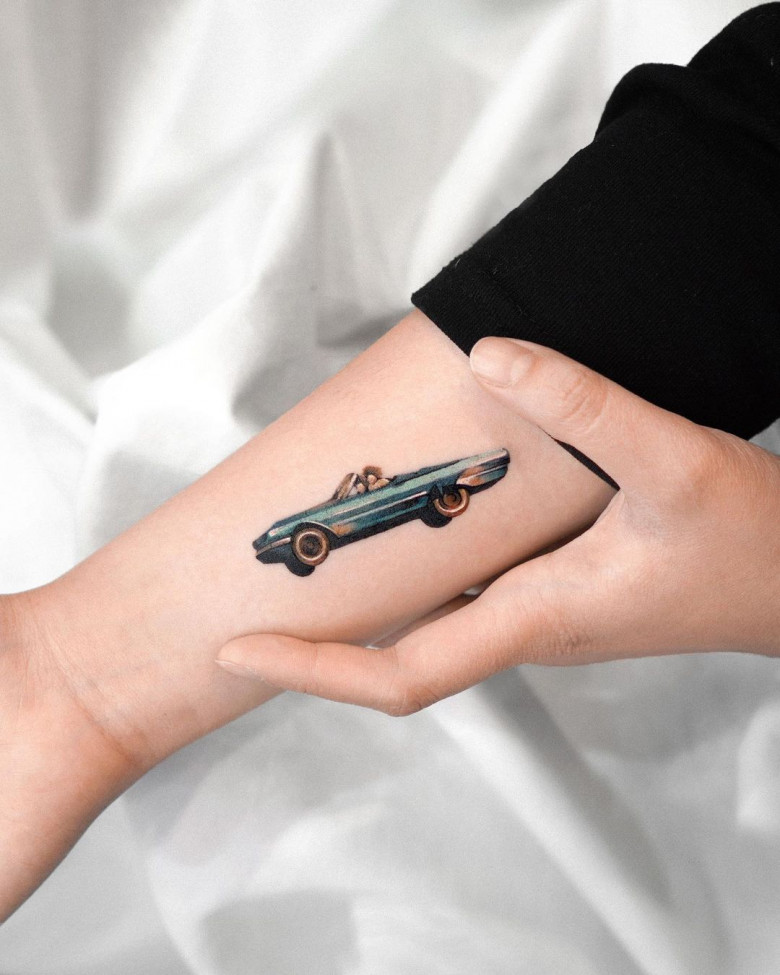 - What are your other hobbies besides tattooing? How do you spend your free time?
- Recently, I made my personal Youtube channel as a new hobby. I'm filming a VLOG that contains my daily life rather than in-depth content about tattoo work.
It would be nice to think of it as experiencing the day of Tattooist EDEN. The video shows the daily life of a really ordinary tattooist, such as preparing for a tattooing work, preparing for the procedure, coloring ink, eating normally and drawing alone.
In the future, I hope to continue working on videos and sharing the information and knowledge I've gained regarding tattoos!