«Mark of the Soul» by Chinese artist Jing
Tattoo artistFirstjing
/ Source: @firstjing
Today we want to introduce you to the incredibly sophisticated works of the amazing tattoo artist from China - Jing. She, like many artists from East Asian countries, with incredible respect and trepidation treats the cultural heritage of her ancestors, therefore, through her tattoos, she successfully adapts the centuries-old traditions of the fine arts of East Asia.

Jing, like most famous tattoo artists, never planned to become one of them, however, everything that happened to her in life seemed to prepare her for this. One day, Jing was helping her friend with a video shoots, and they accidentally went into a tattoo shop. Then she had the idea that she can learn tattooing as a hobby. And since she has a strong artistic background, Jing mistakenly thought that it wouldn't be that hard.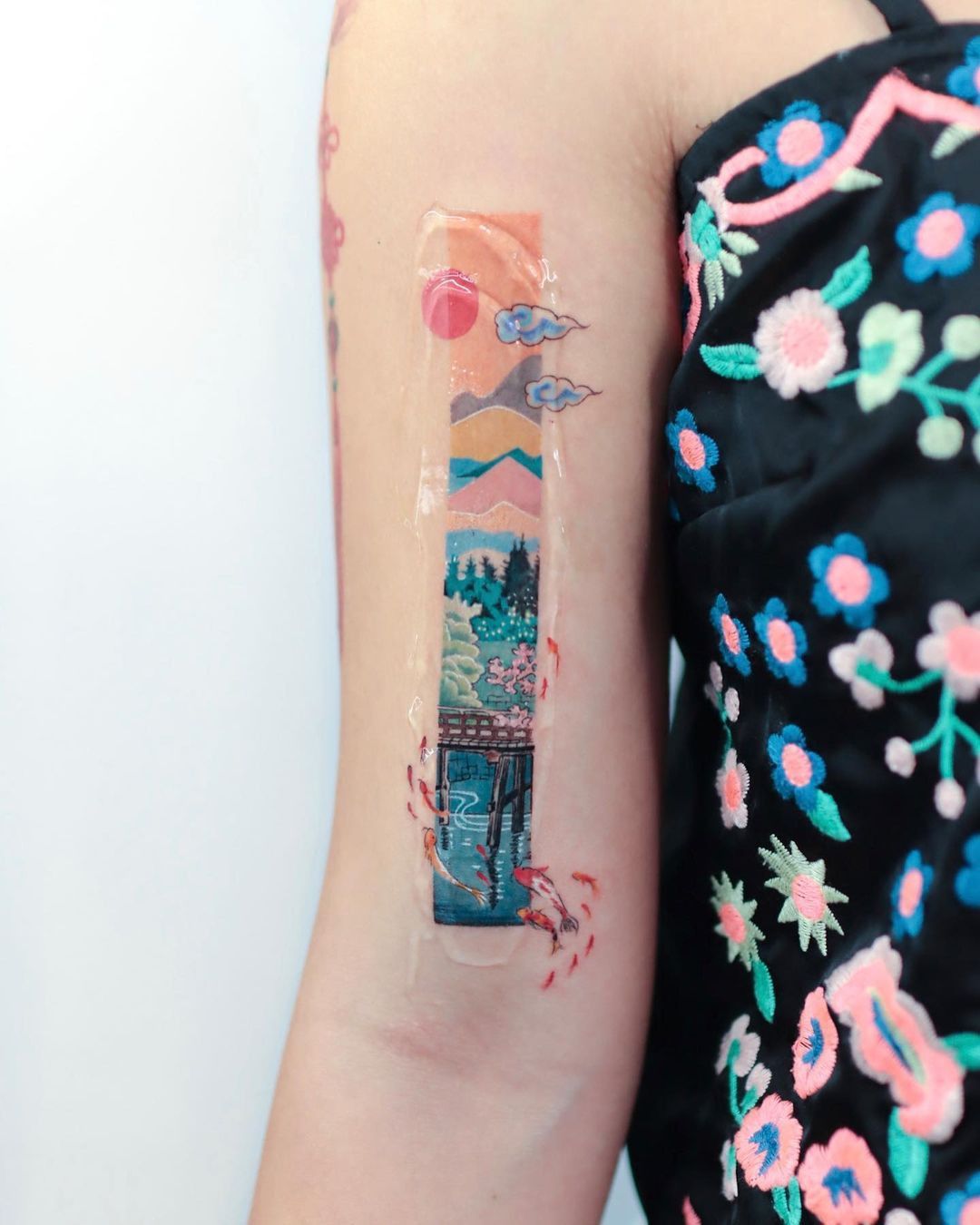 As she says, at that time there was an interesting and funny experience that diversified her life. A little later, her flash tattoo designs quickly spread on Instagram. So clients started coming back and referred more clients. Jing thought that tattooing would be just a hobby, but she hasn't stopped tattooing since.

«All I want to do is to turn my clients' story into a permanent art piece. I call it the "mark of the soul". This art piece will be with them the rest of their life to bring them energy and good fortune. It's an honor to be able to do it», Jing said.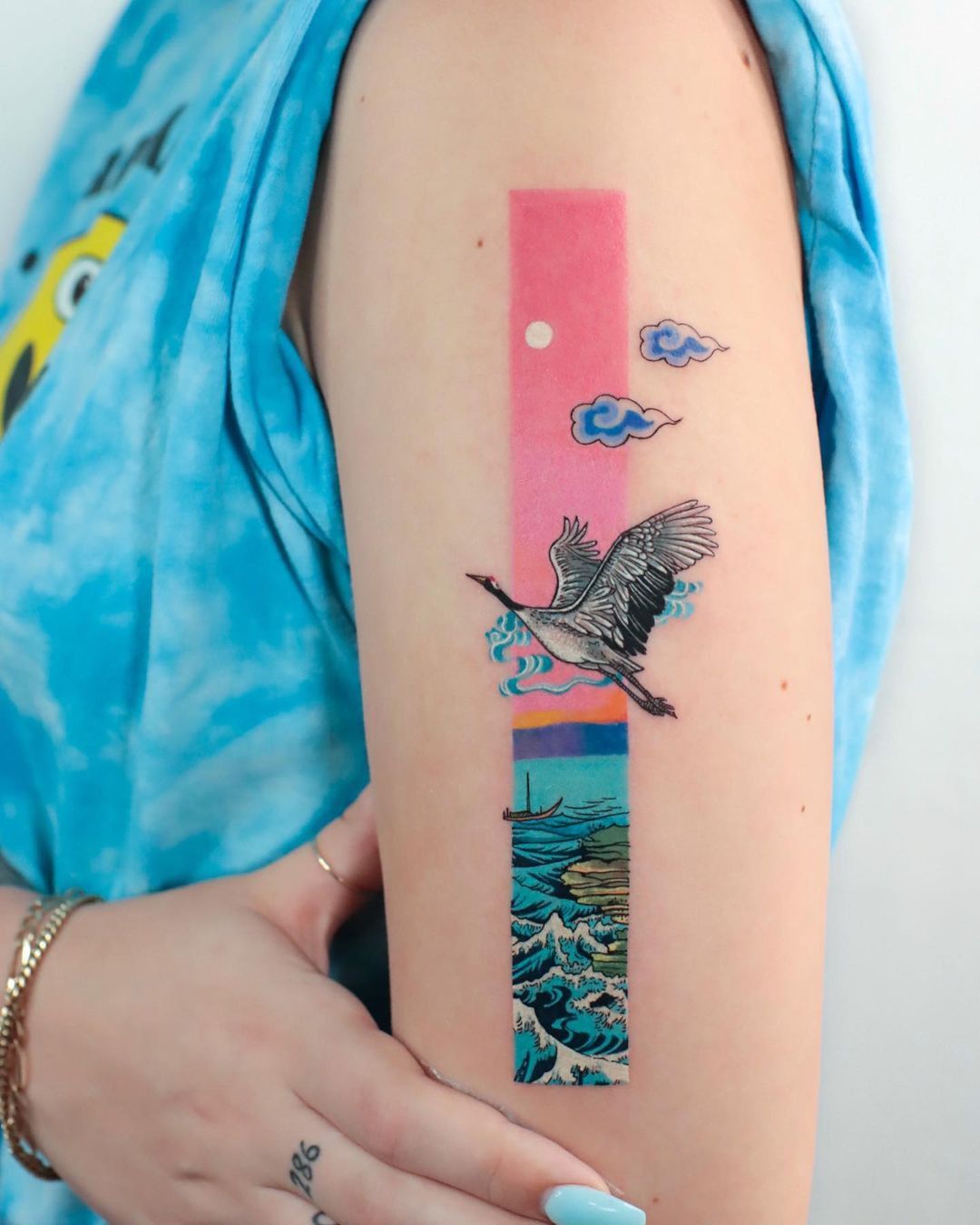 Jing is originally from China, so she really loves (and most importantly, she is great at it) adapting and tattooing images from various East Asian cultures, especially traditional paintings and Chinese meticulous lineart.

«I'm still exploring the tattoo world, and working hard to build my own style. I really like the way fine-line work looks and heals in my tattoo designs. I was lucky to be trained in part by the master Eva Krbdk, who helped me a lot on this technique», Jing said.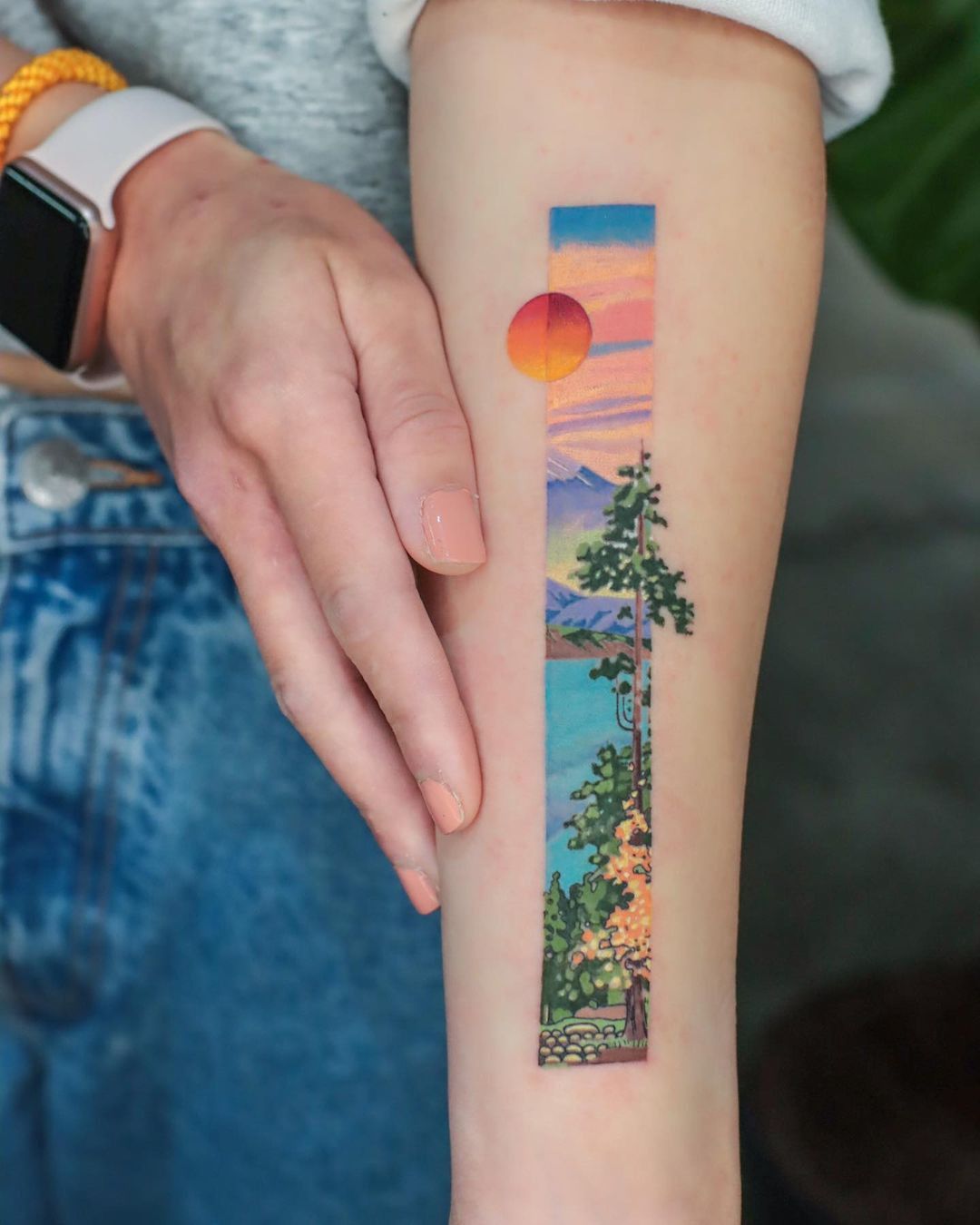 The tattoo artist currently works at her private studio in the Los Angeles Arts District. It is a space with lots of plants and natural light where Jing can focus on her projects and work in peace.

In addition to tattooing, Jing plans to hold several art exhibitions in Los Angeles or New York when she has enough Chinese paintings to show.

«I wanna say: «怕什么真理无穷,进一寸有一寸的欢喜». This translates to: "Why be afraid of the infinity of truth? Joy resides in every step of growth.»