Hardpainting watercolor tattoo by Marco Pepe
Tattoo artist Marco Pepe
/ Source: @marcoencre
Marco Pepe was born in Naples, but during his life managed to live in several cities, including Paris, Munich, London, Milan, and also worked in several cities in the United States. According to Marco, all these places helped him to learn and discover new directions of tattooing and immerse himself in the culture from which he draws inspiration for his work to this day. Now Marco works at the Encre Tattoo studio, which is located in one of the most prestigious areas of Naples.

Marco says that he always tries to create a tattoo that will reflect the needs and desires of its owner, but at the same time remain unique and individual.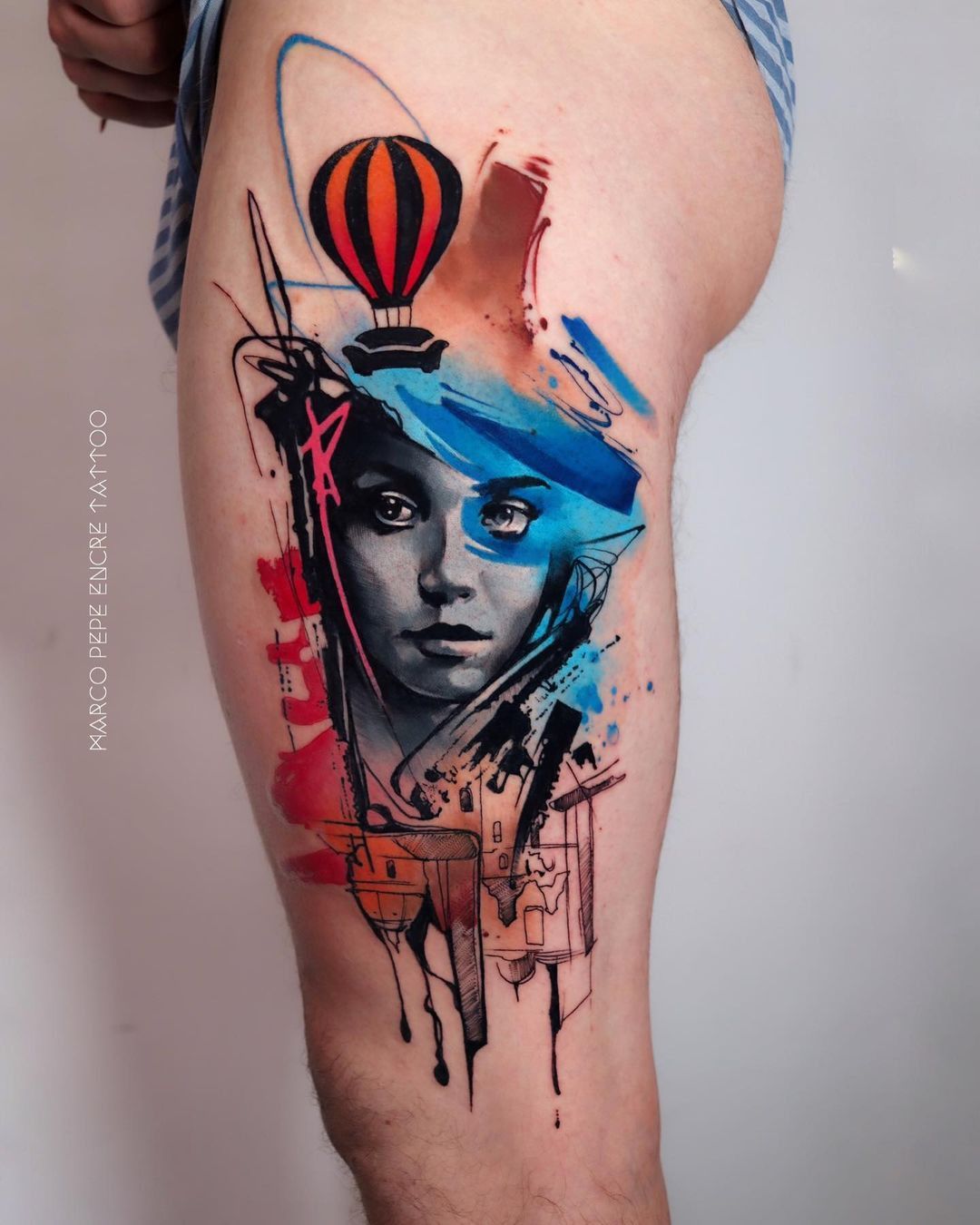 In his tattoos, Marco tries to combine the details of both the drawing and the photograph. From fine art, the artist uses different and new forms, and from photography - shades of colors, chromatic contrasts and details that create a special effect.
Marco Pepe works in his own style, which he calls hard watercolor painting, combining thick and rough lines with the airiness and brightness of watercolor technique.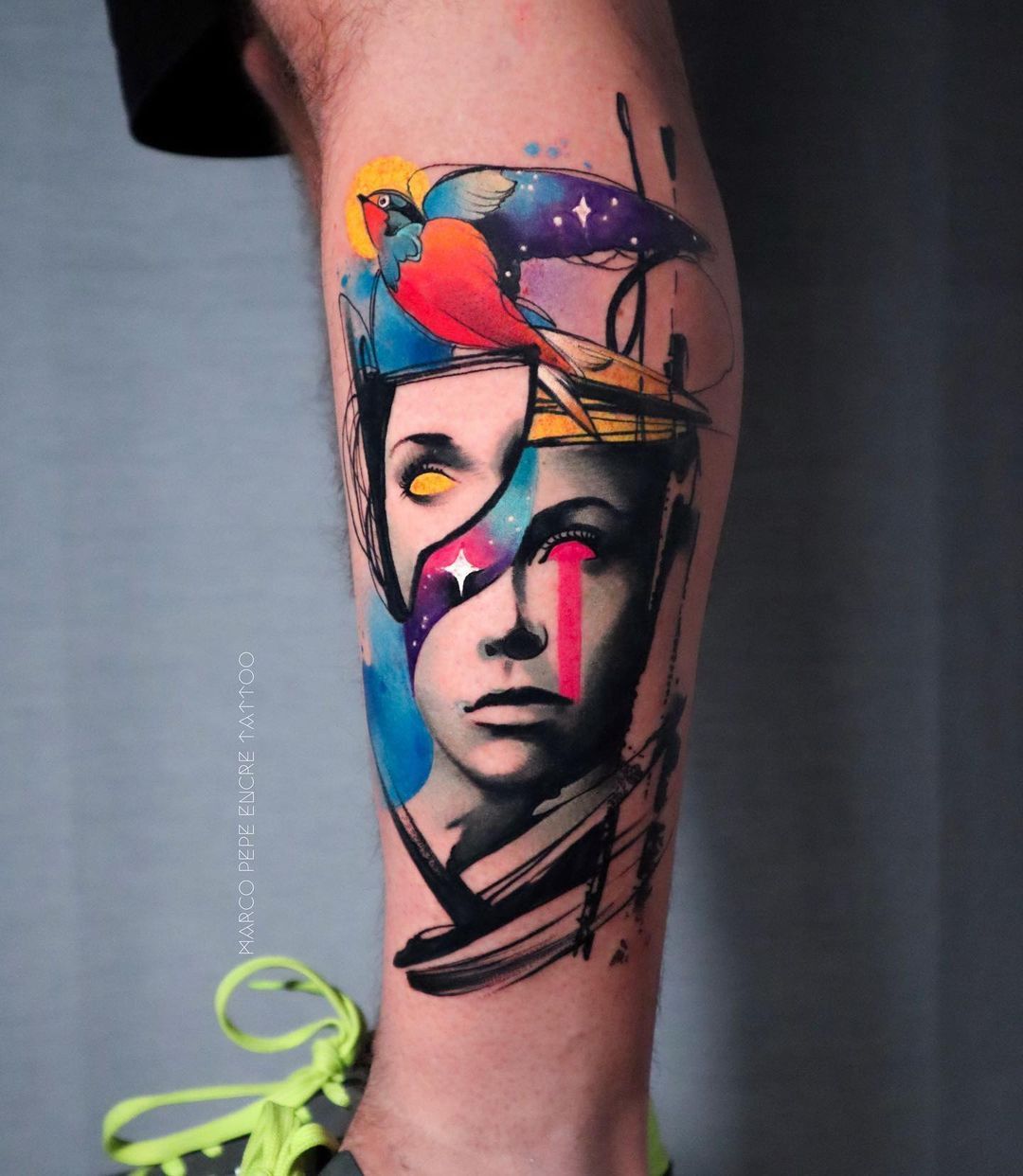 «My tattoo style is of strong pictorial inspiration, trying to follow the natural fluid movement of the paints, in order to give the subjects a plastic and movement verve. This allows me to create an "atmosphere" that embraces the subject who will follow particular movements and directions on the skin, embracing the muscle groups in order to find full integration with it», - Marco shares on his website.