Black and gray realism by Chilean artist Dario
Tattoo artist Dario
/ Source: @Dariotattooarte
And again, the hero of our article is a representative of realism, a style that remains the most popular trend in the world tattoo culture to this day. Dario, a tattoo artist from Chile, skillfully plays with a minimal set of pigments, creating works based solely on the play of light and shadow.
Dario started his career in 2009. After moving to Sydney, Australia, he for several years practiced black and gray realism with a team of professional artists to further refine his work.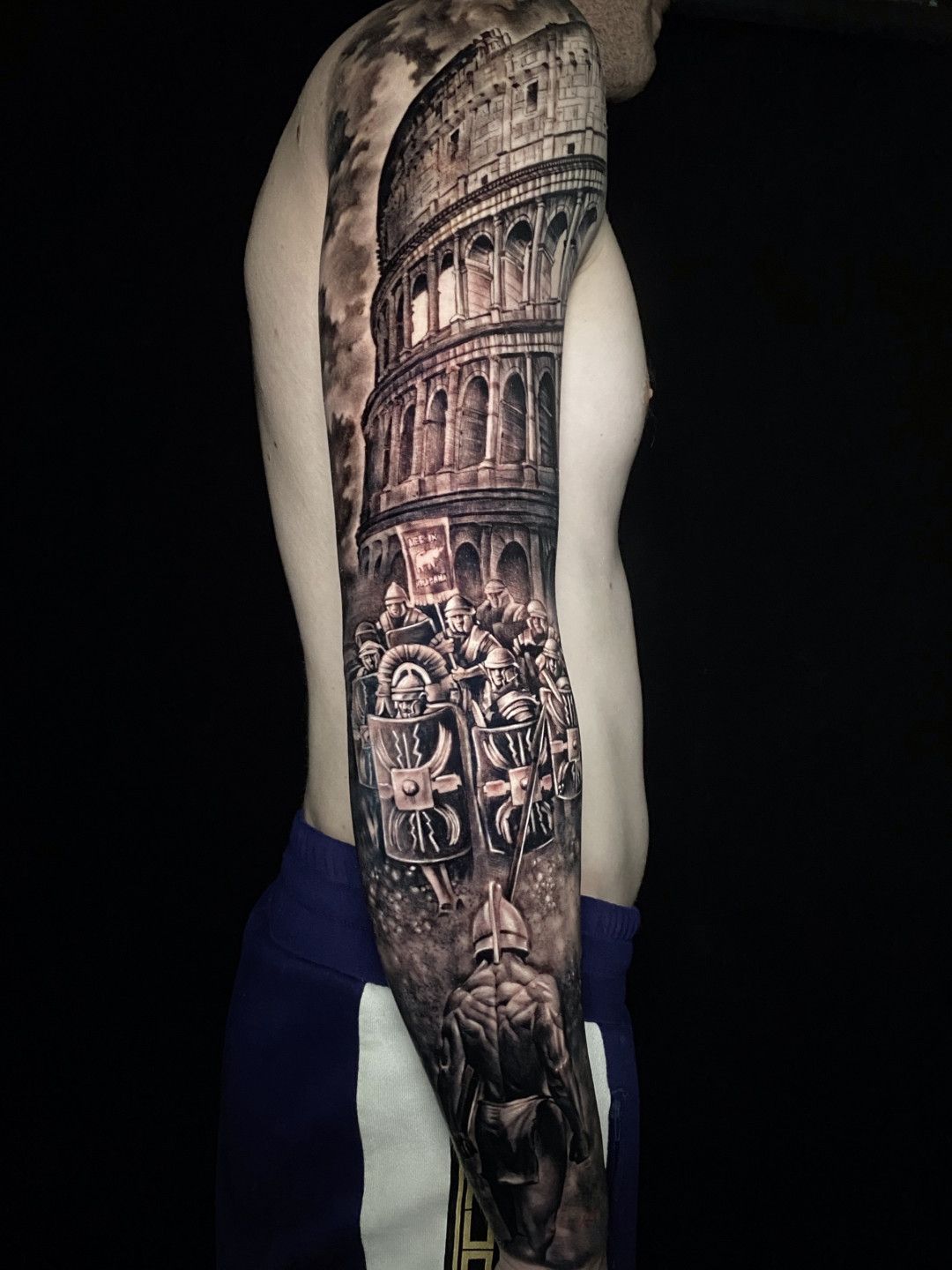 But like many other tattooers, Dario was in search of his own style for many years, studying and practicing almost all main directions of tattooing, such as new school, bioorganics, lettering, tribal, etc., and also tried many oriental styles that gave him understand how to work with larger compositions and adapt them to body shapes.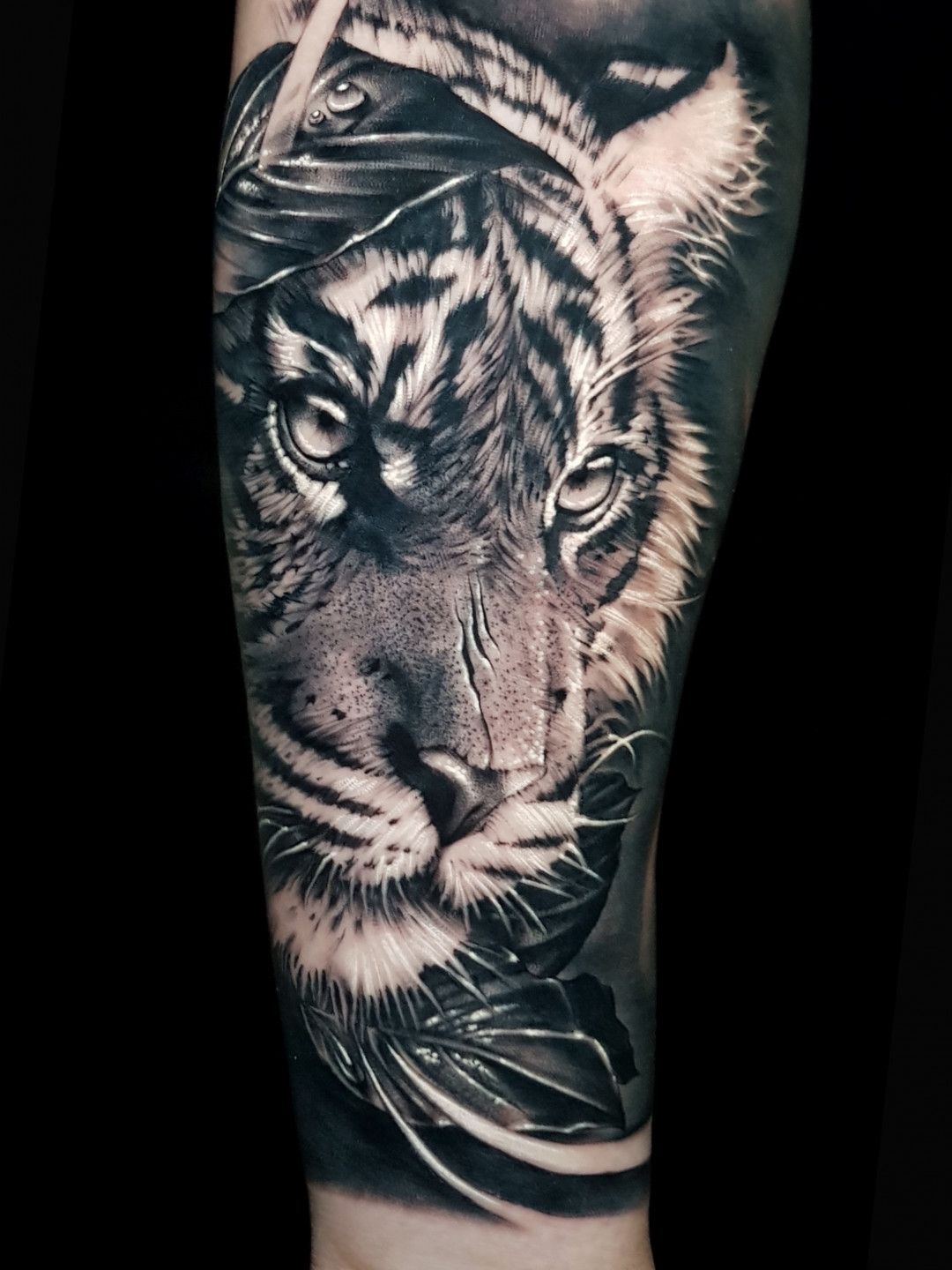 Now Dario is trying to mix black and gray realism with geometric dot work and other styles and techniques to develop his original signature style. As the artist says, most of his attention is paid to the harmony of elements in one composition. Instead of adding a lot of elements (which make the tattoo look more like a collage), Dario tries to focus on 3 main elements in his tattoos, achieving their maximum realism and detail.

In his latest works, Dario tries to saturate them with black as much as possible, and take the main area of ​​the tattoo into a negative, trying not to overuse it with the white color, so that the image retains its saturation and density as long as possible.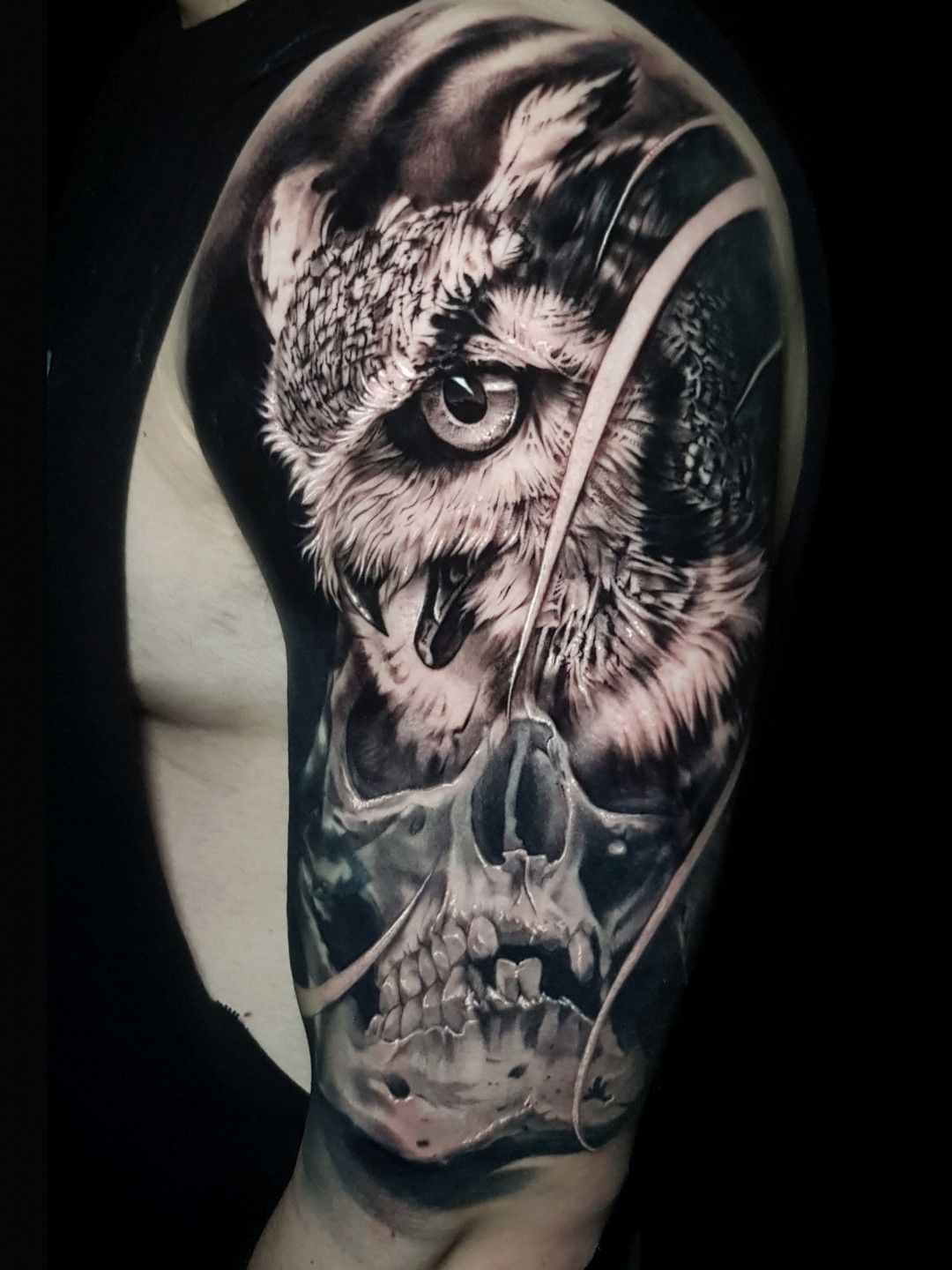 «I feel that the more love, time and dedication I give to tattooing, the more it rewards me. Being a tattoo artist is incredible. The fact of the opportunity to travel, meet people, new countries and tattoo studios, and the thought that right now my work is scattered across many countries of the world, makes me very happy» - Dario said.
At the very beginning of his career as a tattoo artist, Dario could not have imagined that he would achieve such a result, aiming to make a name for himself only within Chile. Now he travels all over the world, participates and picks up awards at the most prestigious international tattoo conventions.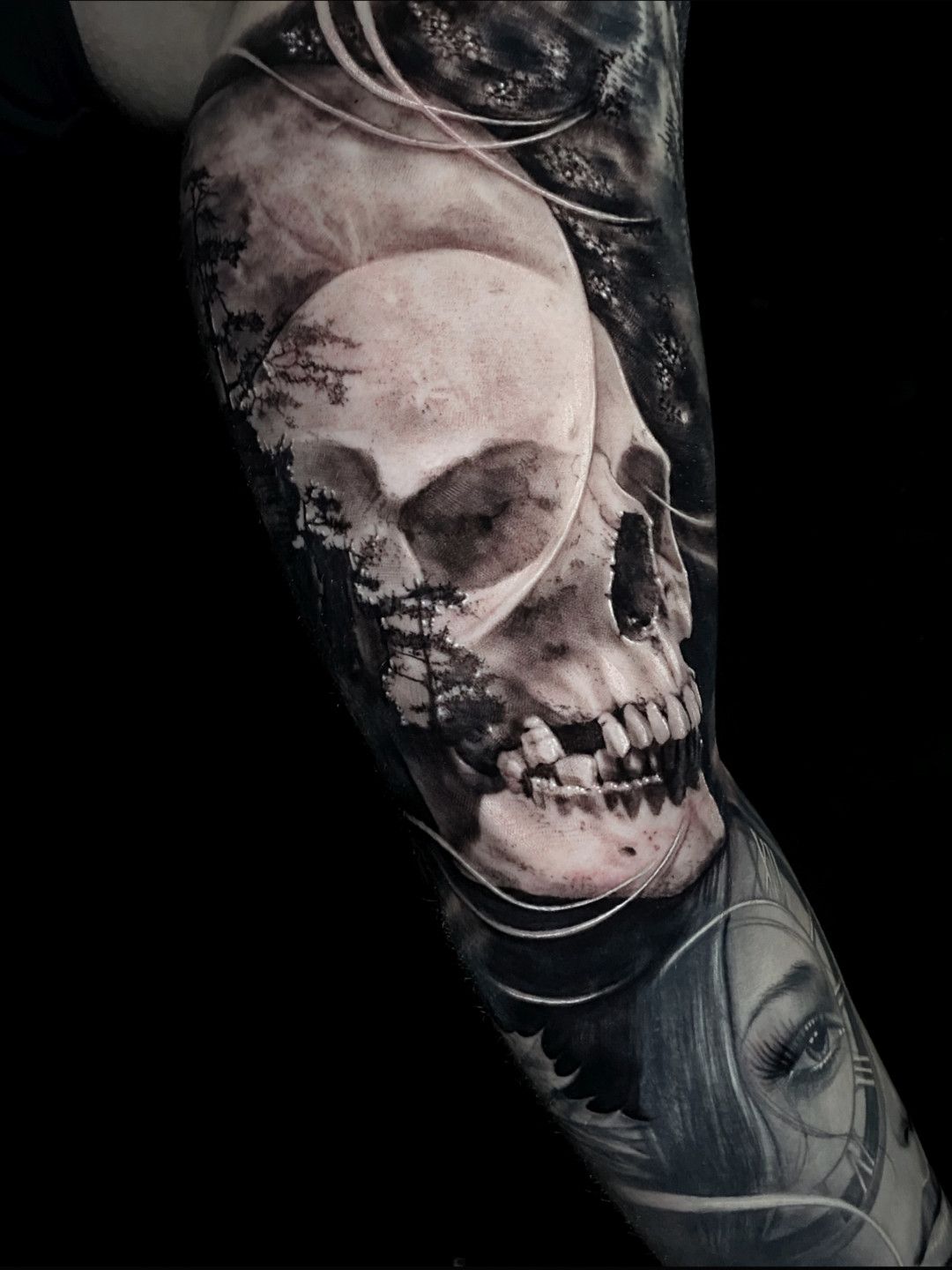 «My visit to Medellin, Colombia in 2015 was amazing. I was at an international tattoo convention. I have never heard of so many tattoo machines working at the same time. It was stunning, like an energy shot, and something told me that this is exactly where I should be.» - artist said.
Now Dario has more than 20 international awards, proving his professionalism. Over the years of his career, he managed to work in Germany, Spain, New Zealand, Ecuador, Colombia, Peru, Bolivia, Chile, Easter Island, Australia and other countries. But the importance of creating quality tattoos continues to motivate him to explore the art of tattooing with the same desire it has from day one.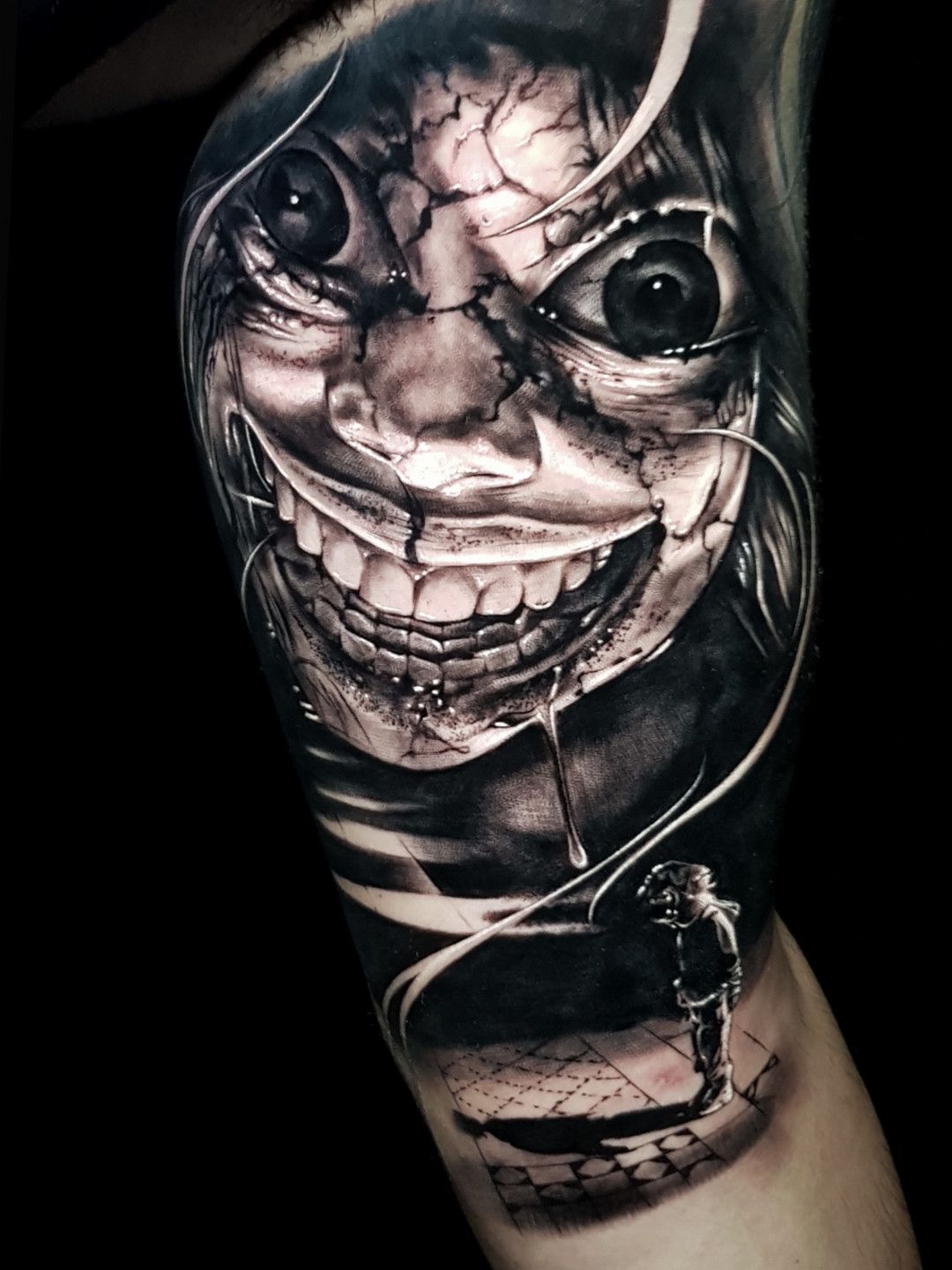 In the work of a tattoo artist, as in other professions related to communication and interaction with people, there are many amazing and sometimes funny cases. With one of these Dario shared with us.
«Once I was giving a tattoo to a client and we stopped for a break. Suddenly I heard the ringing of a tattoo machine, I did not understand anything, because there were only two of us. As I got closer, I found that my client was "fixing an old tattoo she had on her tummy." I must add that she had no experience in tattooing, absolutely zero. I couldn't believe what I was seeing. It's hard to even imagine something like that, but it's real (laughs)»
Dario now works in Sydney, Australia, but like most of us, he is waiting for the end of this pandemic when he will be able to travel and attend international conventions again. He also plans to travel to Chile to visit his family, so black and gray tattoo fans from this country have the opportunity to book a session with Dario in advance to get a stunning tattoo from a true professional.