Today the guest of our Interview is a member of the Pro Team КРАСКА Tattoo Ink - Nika Samarina.

Nika's works have long been recognizable not only in Russia, but also abroad: a riot of color, natural and cosmic plots, even, we're not afraid to say, the psychedelicity of her style fascinates and captivates an audience of thousands. Let's find out from the firsthand what helped her achieve success in the tattoo industry.
---
Nika, tell us about yourself, what did you do before the tattoo?
I have been drawing since early childhood, from 2-3 years old. I received an art education only at the children's art school. While studying at the university, I understood that I would not be any engineer, and I was looking for a way to apply my artistic abilities in life, at some point I tried to tattoo.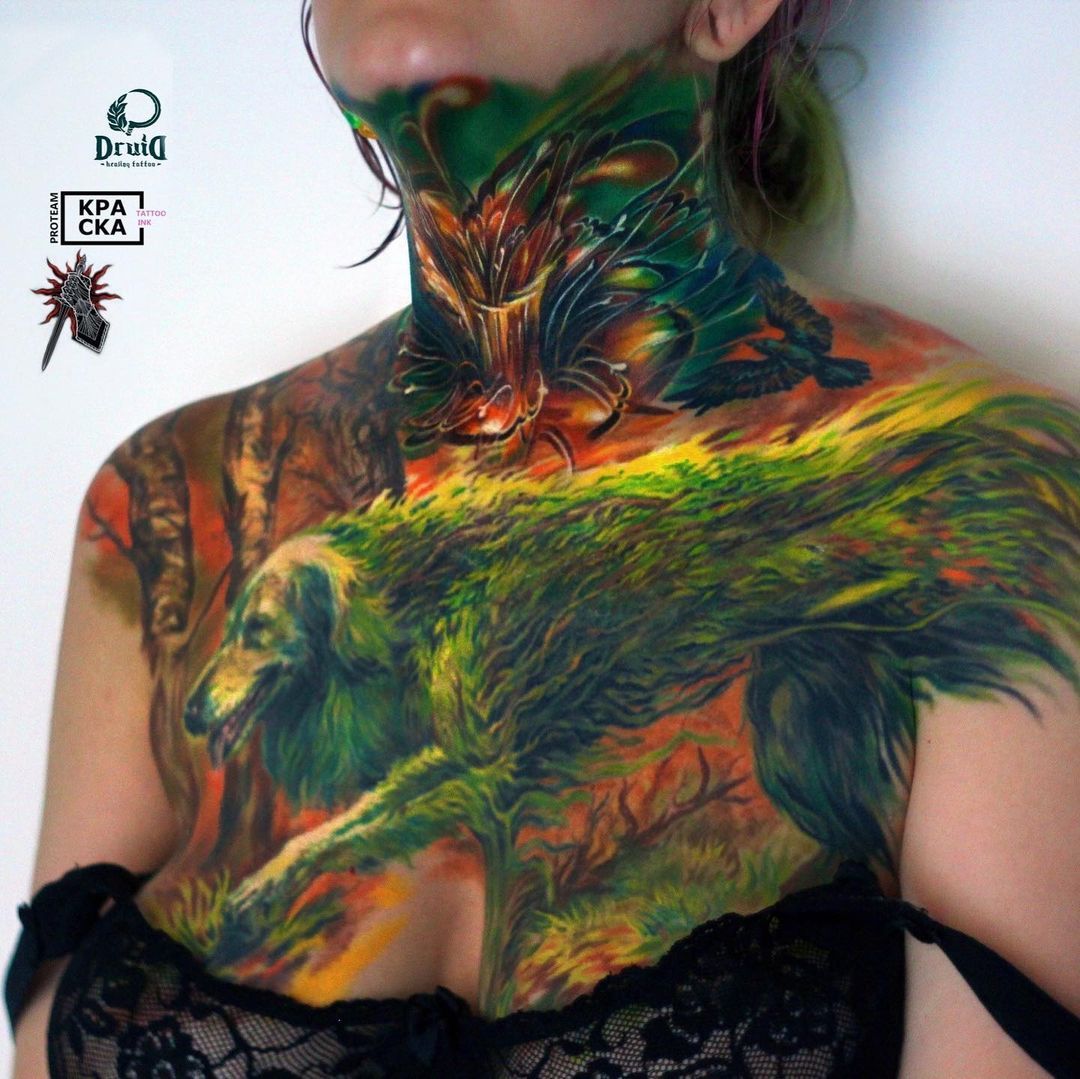 How did you get started with tattooing?
I started tattooing in the shop Tatu3000, and took a training program there. But the training did not completely satisfy me, so I continued the practice myself, many acquaintances became interested, thanks to which interesting ideas for work began to appear immediately and the level began to grow.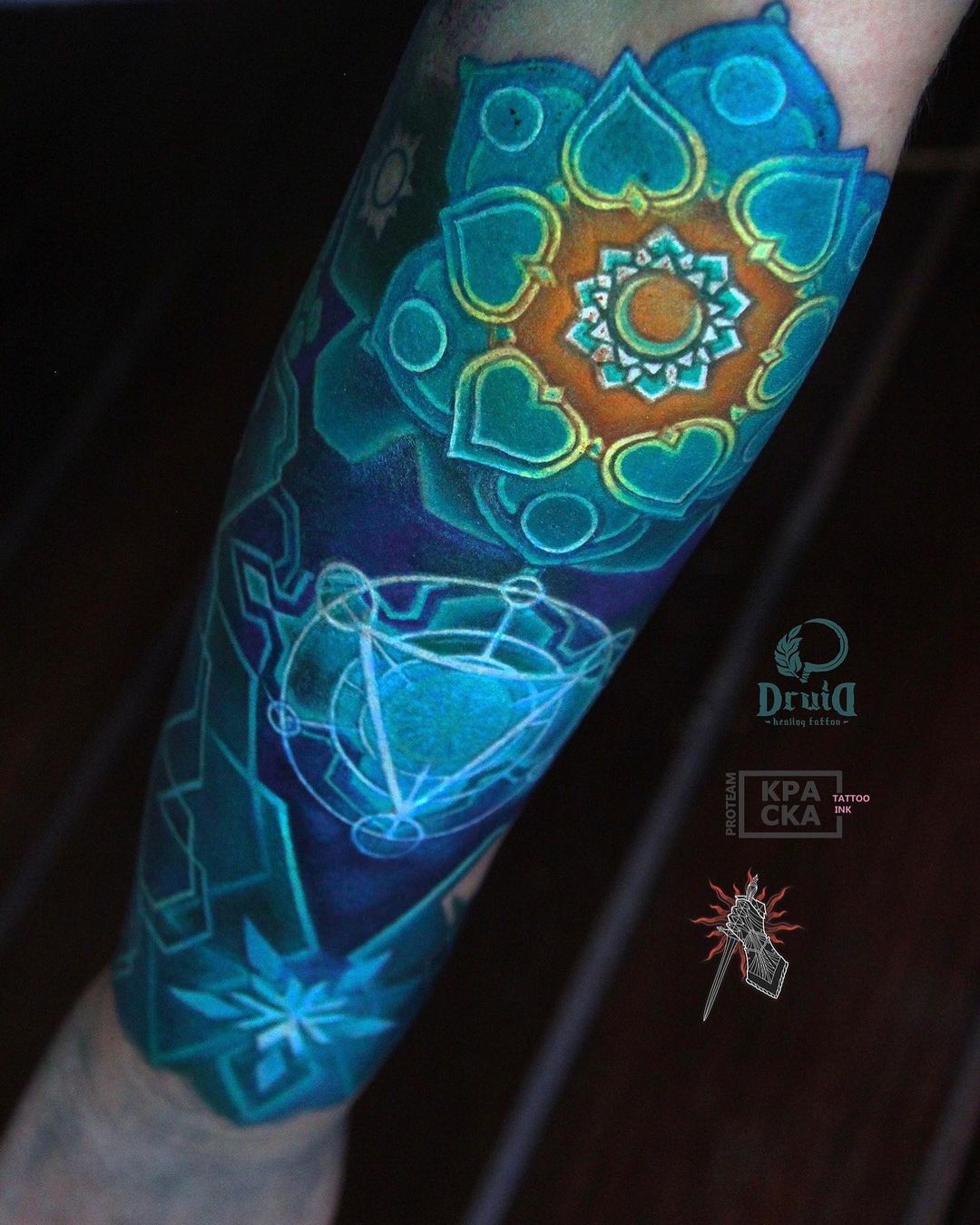 What style do you work in?
The style is still being formed, I think. I always liked fantasy, surrealism, psychedelic, these styles were carried over to the tattoo. I like how the body looks in vivid realistic images, but ornaments (including colored, volumetric ones) cool decorate the body and emphasize the anatomy. My works are mostly based on natural themes and shapes, textures.
What are your prospects and personal plans for tattooing?
Surrealism, psychedelic and ornamental, I think, are the main directions for the nearest development. I will continue to create unique plots, improve the detail of the work. In these times (covid-19 pandemic), it is difficult to make plans, but, of course, I would like to travel and work in different countries.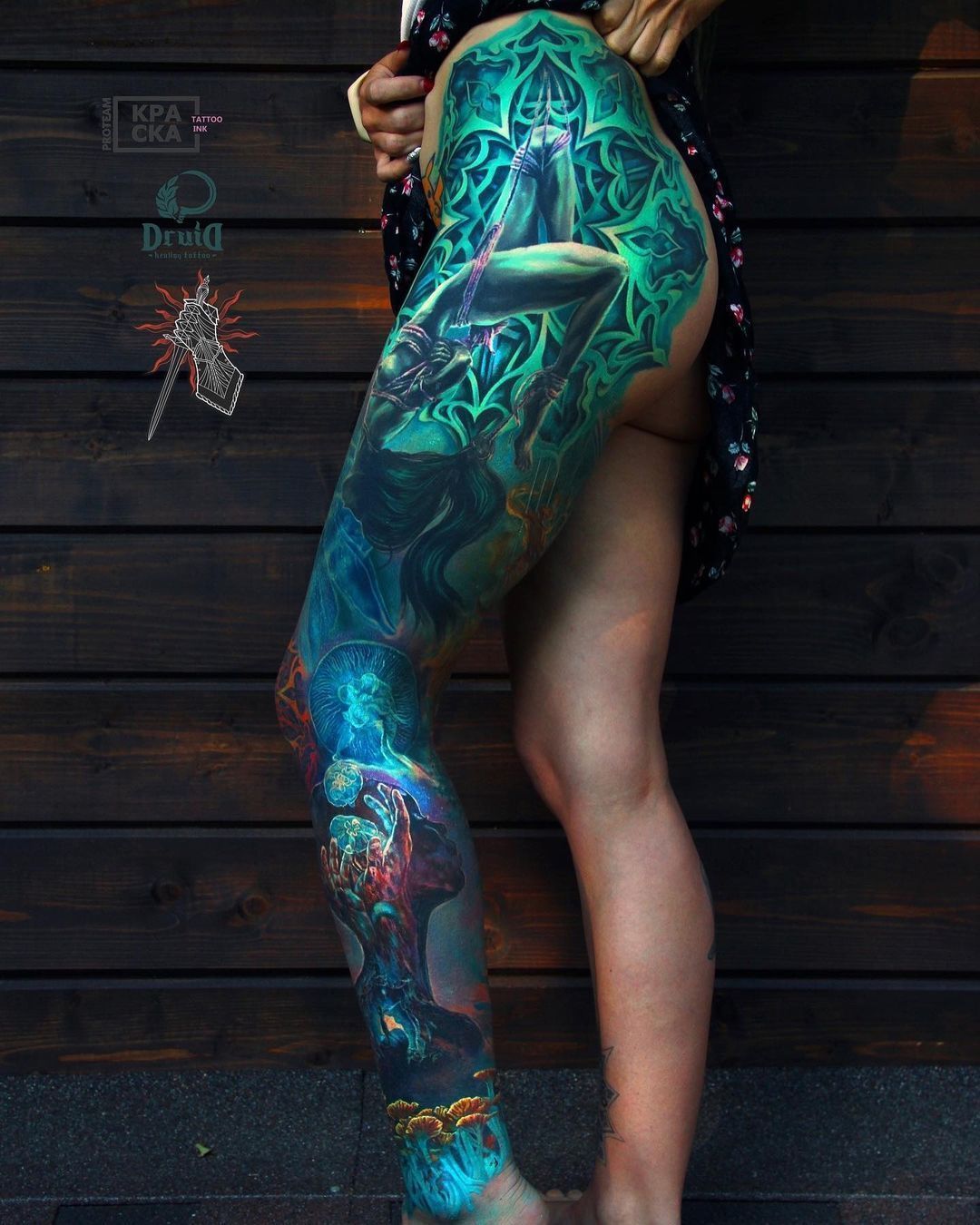 How did you get to know the КРАСКА Tattoo ink?
I met КРАСКА thanks to Alexander Mosolov; I had known him in absentia for a long time and with his works. Foreign tattoo pigment companies are rapidly improving in their products, so I wanted to try domestic inks also, which I was very pleased with, so much so that I immediately wanted to join their Pro Team. A really high-quality and competitive product. I am very pleased with the inks in the work and the quality of the healed tattoo. Although the color palette is very large, I still sometimes need some special shades, but I think this will change in the future.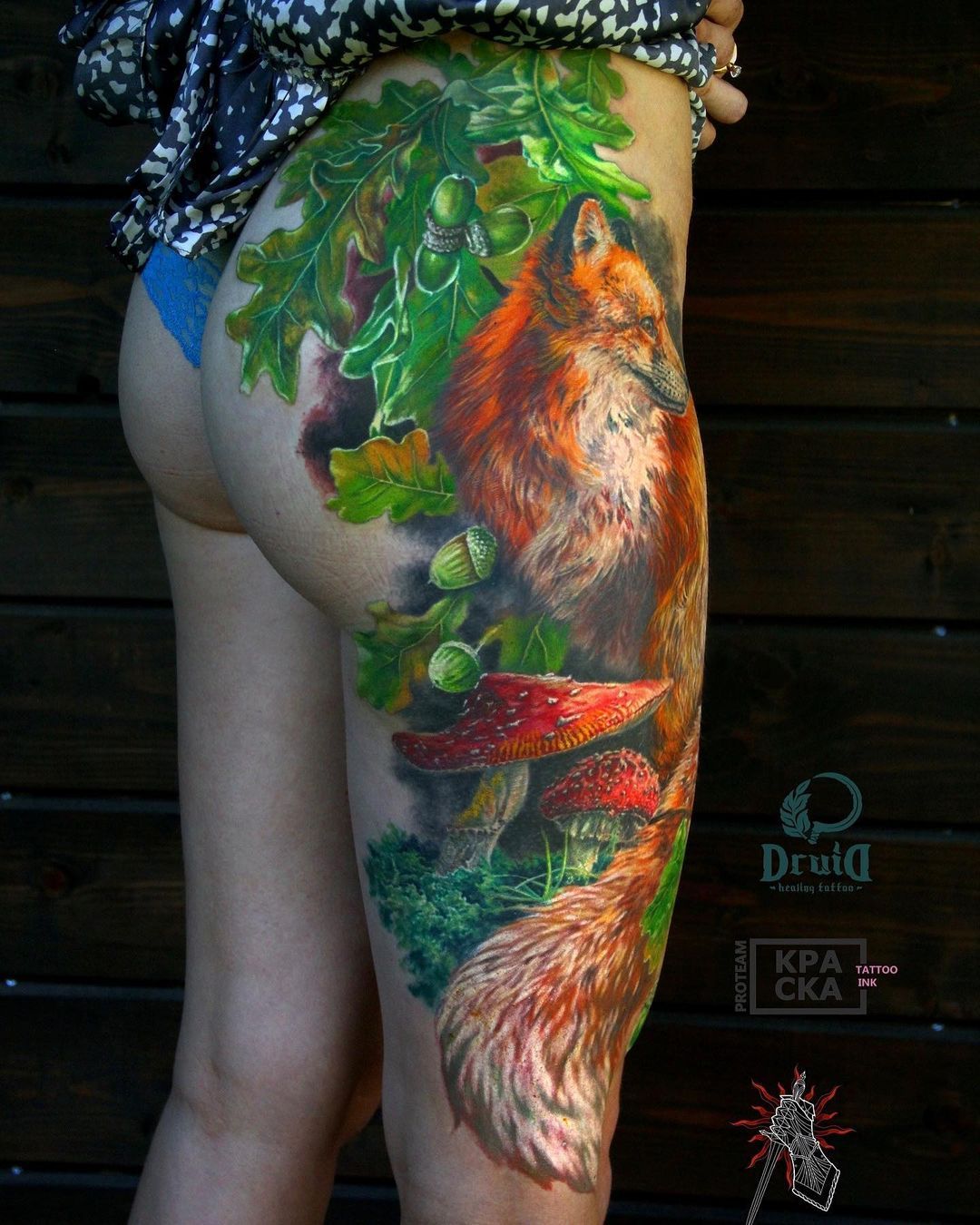 How will the tattoo industry develop in the near future, in your opinion?
The tattoo culture in the world is quite large and is developing rapidly, but in the general mass of people, many remain insufficiently enlightened of the modern level of tattoo development. I would like more people to understand that tattooing is the real art, not only a way of standing out and self-expression. I think that in addition to tattoo conventions, other events should be held, including exhibitions dedicated to modern tattooing.
What would you like to wish newcomers to tattooing?
I wish the artists hard work, patience and freedom from other people's opinions. Practice and practice again.