Believe me - if you'll look at the work of this Korean tattoo artist for a long time, there is a high probability that the heroines of her tattoos will appear in your magical dreams.
The mysterious and gentle girls illustrated by the South Korean tattoo artist Leesu (@leesu_tattooer) charm the viewer with a flirty look, inviting him to hear or at least to feel the magical stories of their life. As the all fairy-tale characters, they are closely related to nature - girls are surrounded by flowers, butterflies, birds and animals.
It is interesting how the tattoo artist Leesu frames many of her characters - sometimes it just rectangular shapes, and sometimes it natural frames made in plants and flowers.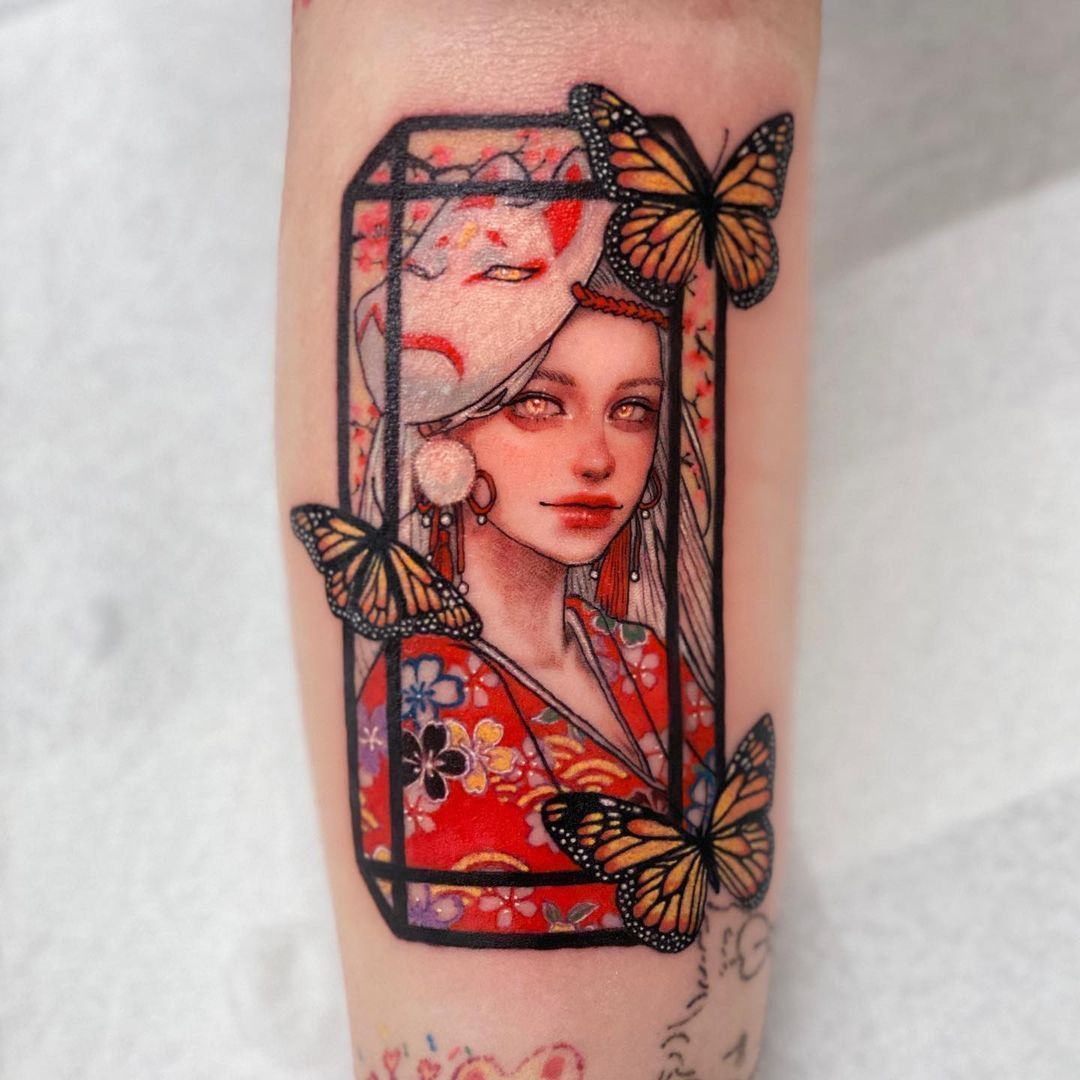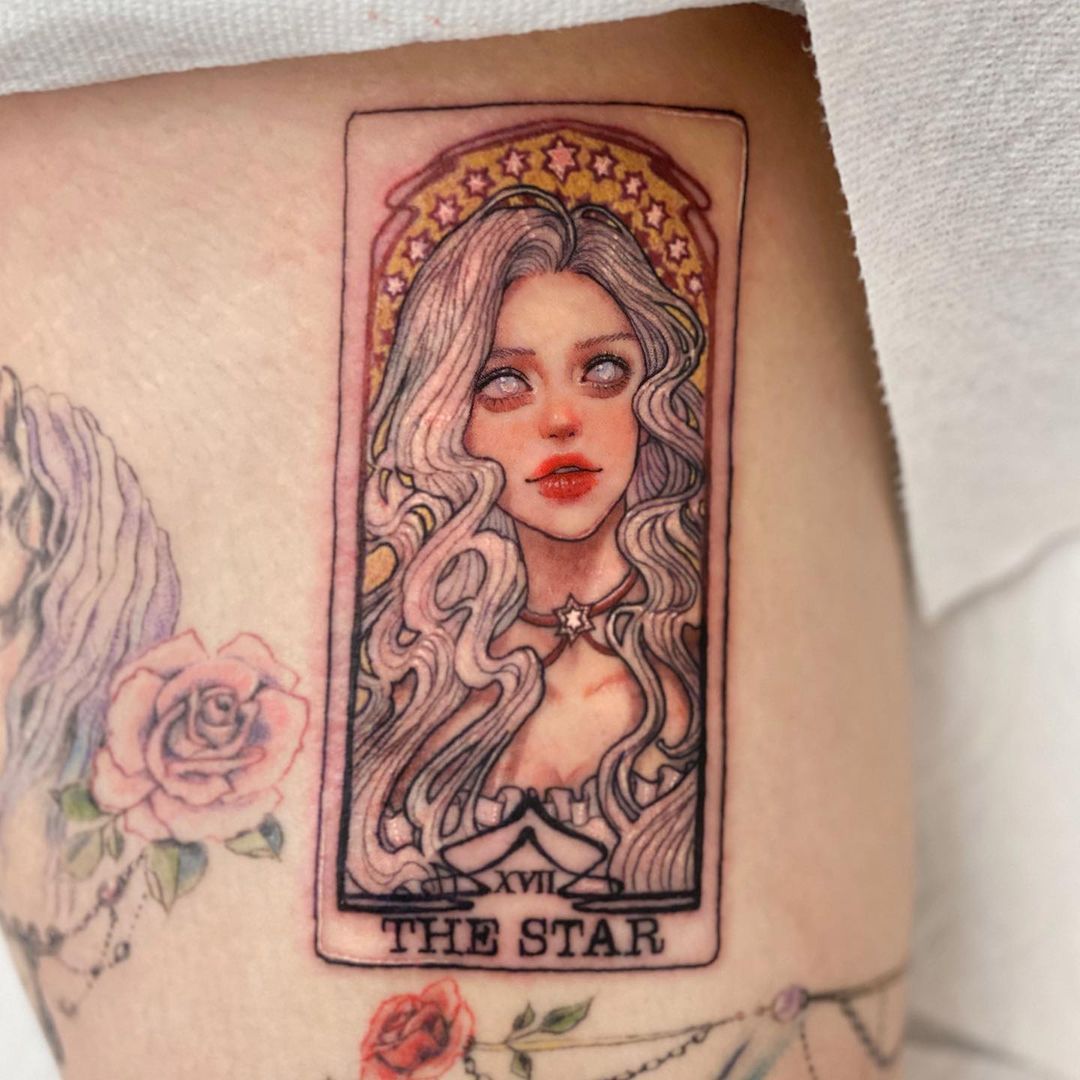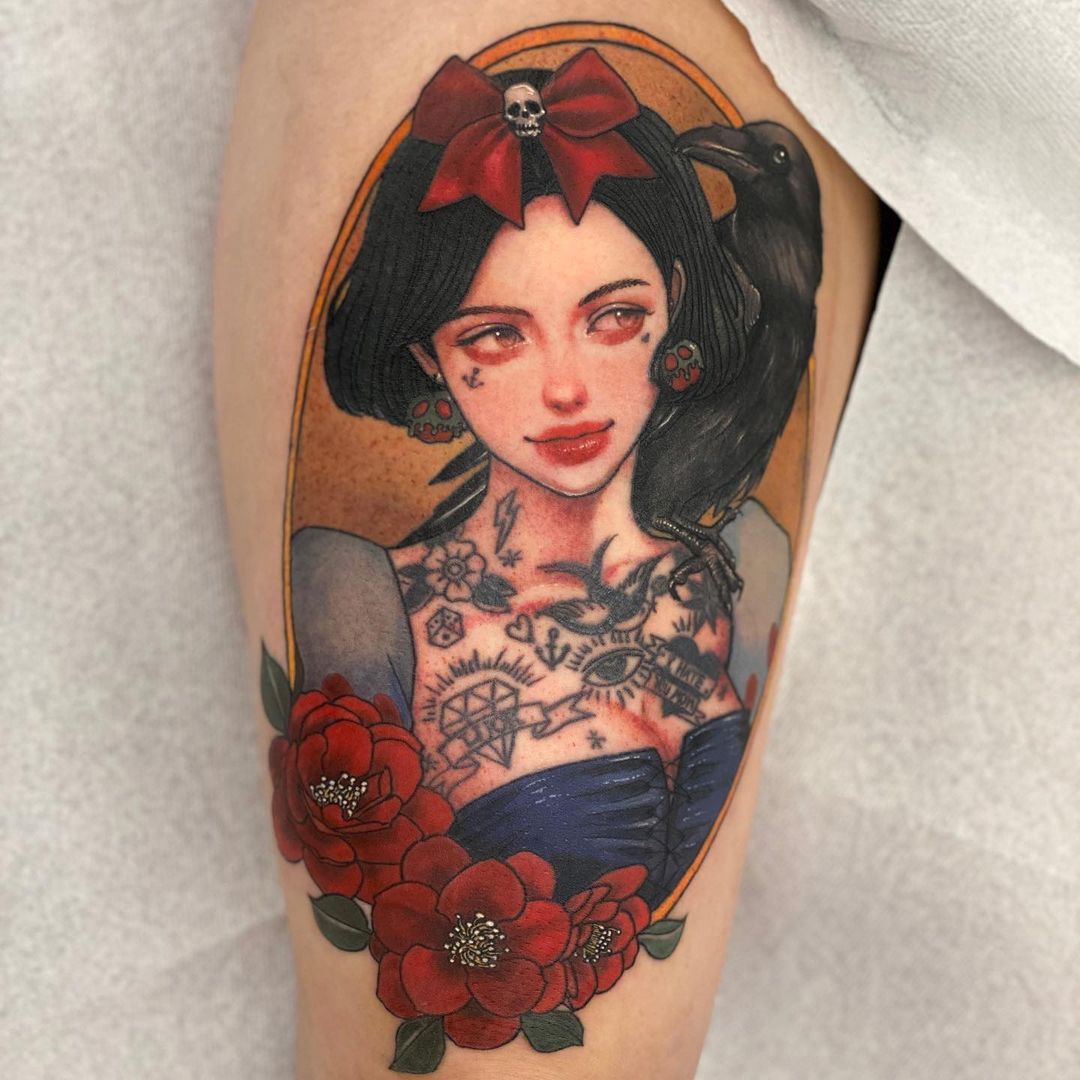 This form, combined with the grace and femininity of the heroines, has some resemblance to portrait painting in the Rococo style, which was very popular in the 18th century. Female portraits from that era, just like Leesu's tattoos, emphasize delicate, youthful skin with a pink blush, large clear eyes and curly hair.