The works of this artist stand out due to the successful combination of various tattoo techniques and bright author's execution. Please meet - Artemy Saveliev
Over ten years of work, Artemy has developed his own unique tattoo style, however, more and more often in his abstract works there are realistic elements - faces, eyes, skulls and plants. But the most important thing here is the deep meaning that is in every work of the author.
The ideas of the clients, combined with the developed creative vision of the artist, turn on the skin into real works of art with their own bright and strong character.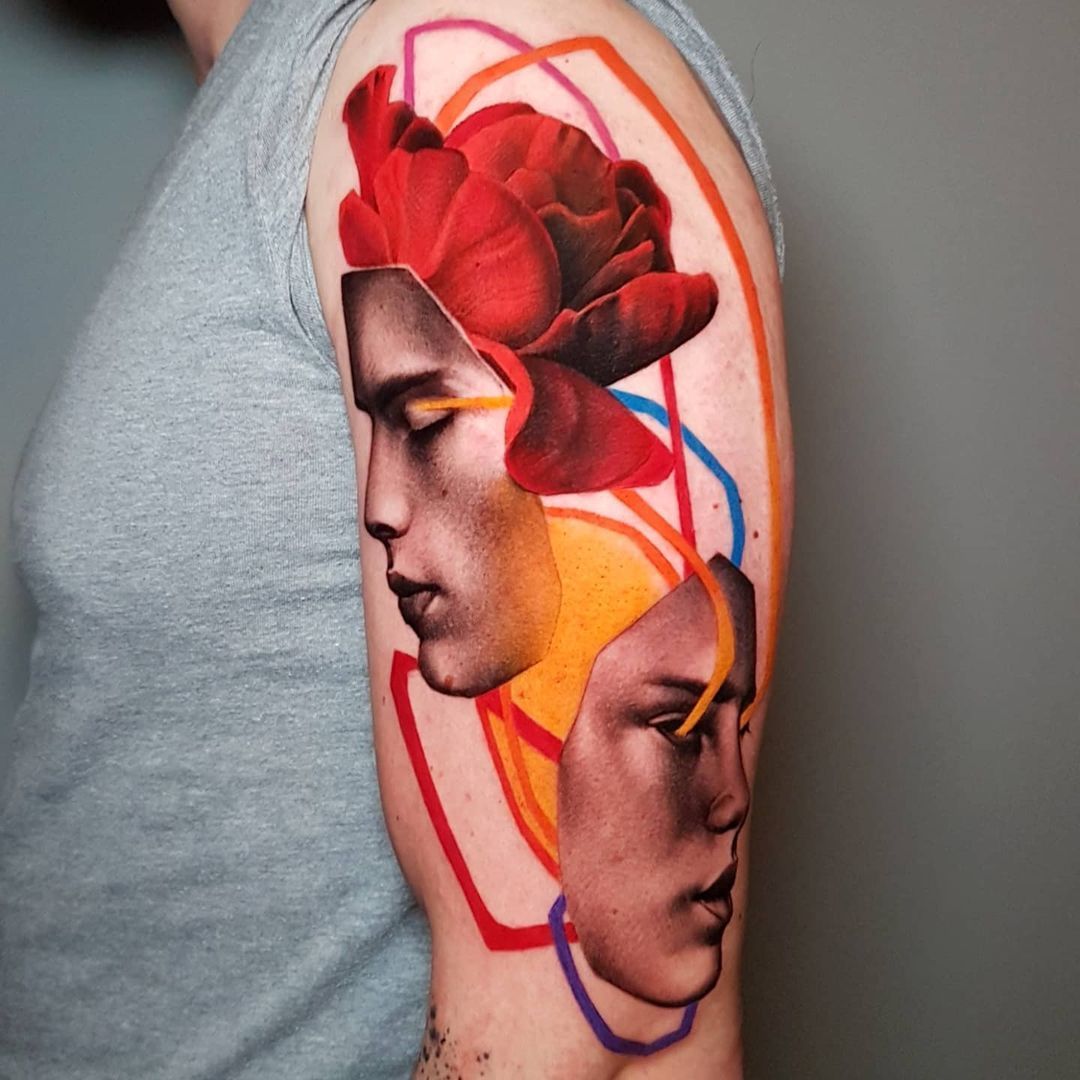 Artemy Savelyev works both in color and black-and-gray inks, but the unique feature of his compositions is that they also contain clean areas of the skin untouched by paint. As the author himself says, clean skin is an equally important part of the composition in a tattoo.
If you can compare the visual and musical styles, then the abstraction in which Artemy works is definitely jazz. The same chaotic, unpredictable and rhythmic. This is not surprising, because music is one of the artist's favorite directions, which he tries to visualize in his art.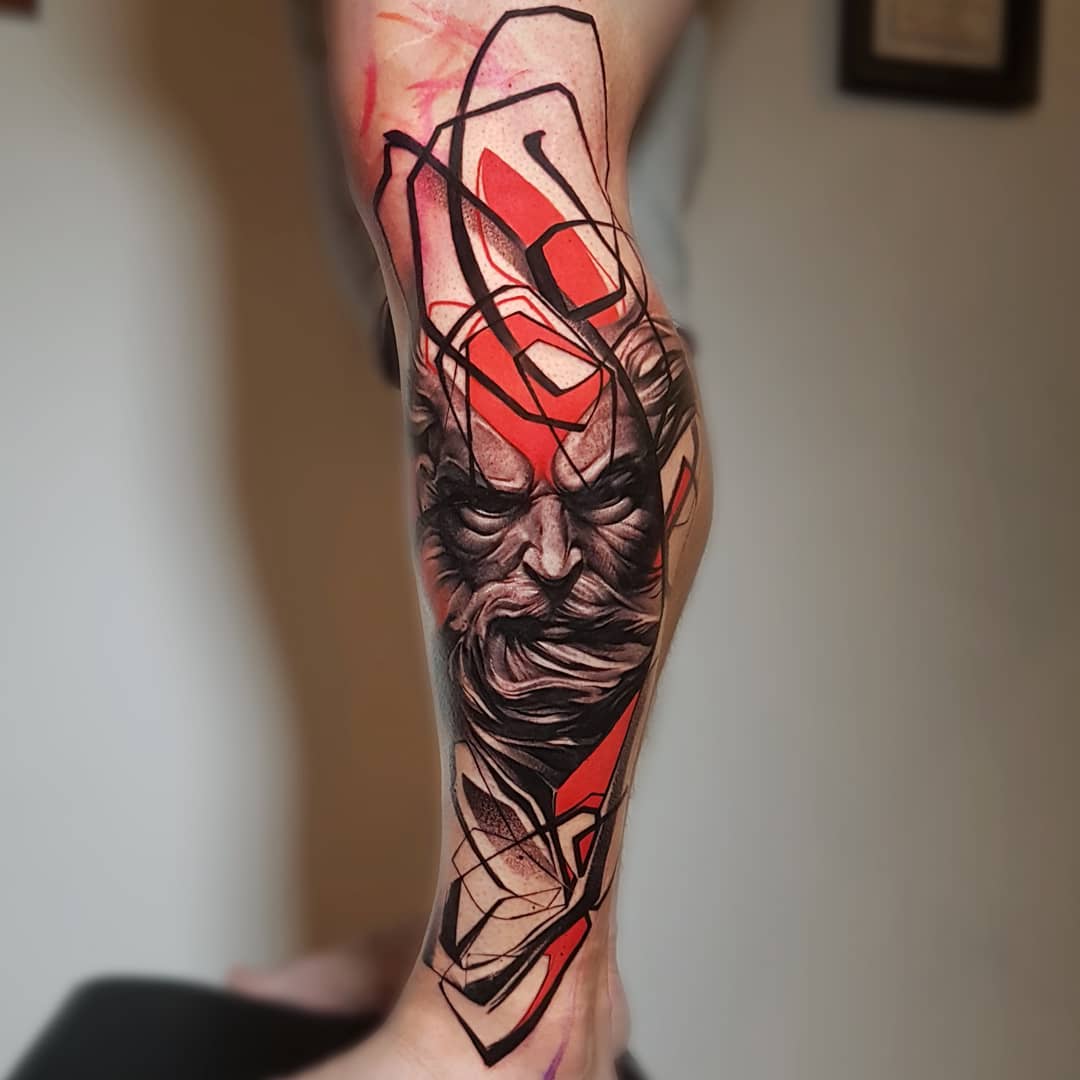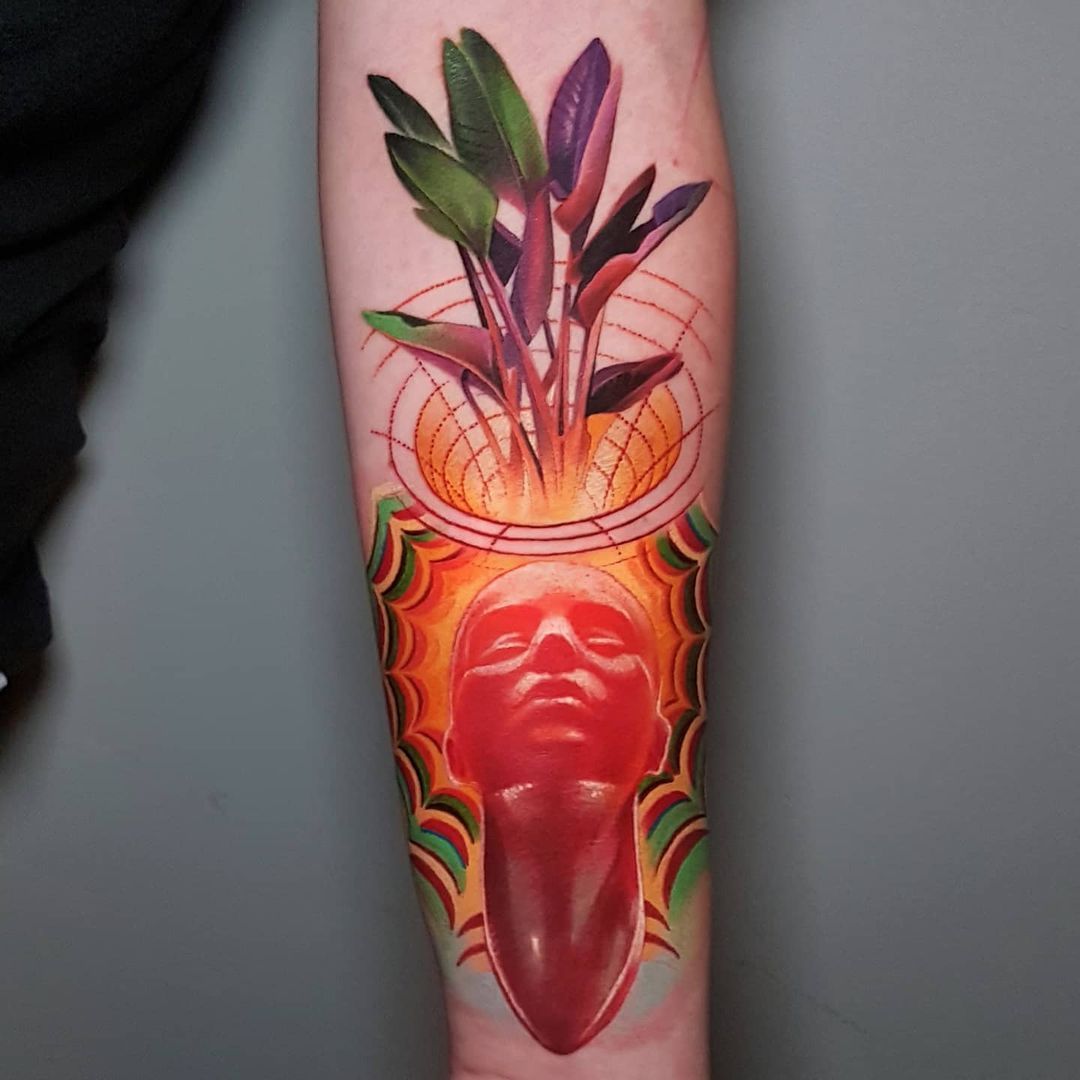 The author himself admitted that ordered chaos is human life, and this is exactly what he wants to show in his tattoos. The imperfection of the lines in his works is a reflection of the imperfection of the human soul.