Daria Garamova about tattoos in a pandemic, creativity and ArtStation International
06 / 04 / 2022
Andrey Novikov
Tattoo artist Daria Garamova
/ Source: @dasha_pixie
The name of the heroine of today's interview has already appeared on the pages of our magazine. Daria Garamova is a tattoo artist and organizer of the international exhibition of painters and tattoo artists the Artstation international. Daria has been engaged in industrial design for many years, but the events of 2 years ago successfully led her to one of the most unusual professions, which has been bringing people from all over the world closer to the world of art for many years!
In our conversation, Daria spoke about how she decided to devote her life to the art of tattooing, her portfolio and upcoming projects that this talented artist organizes along with her like-minded people. So let's go!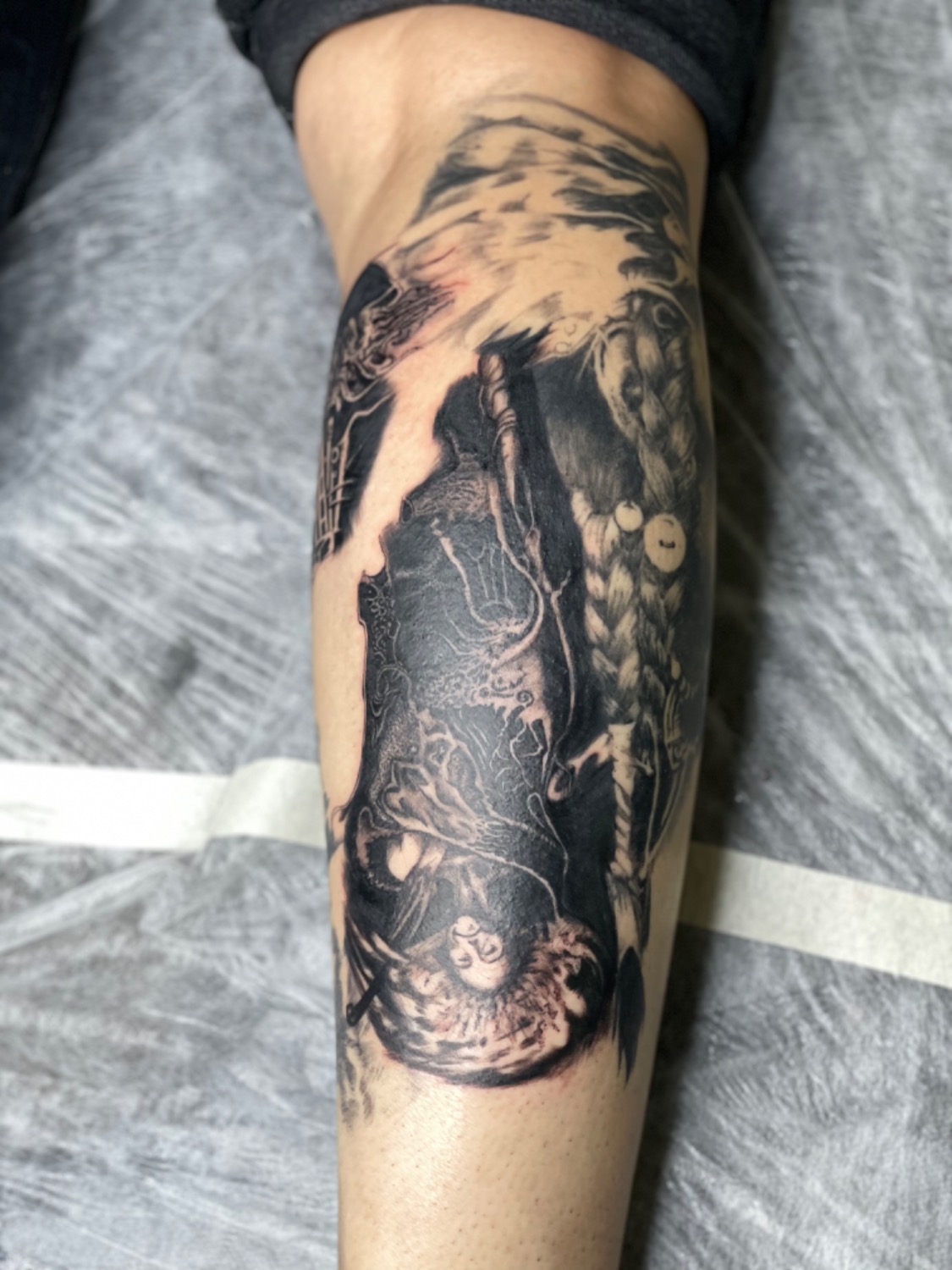 - Daria, tell us about yourself: what city are you from, where do you work now?
- I was born in a small town in the Ivanovo region. There I received my first art education. I have been living and working in Moscow for 10 years. Here I was invited to work in a perfume manufacturing company as a product designer. In Moscow, I first got acquainted with tattooing (there was no one tattooer in my city, and in general, tattooing was not common at all), here almost everyone has tattoos.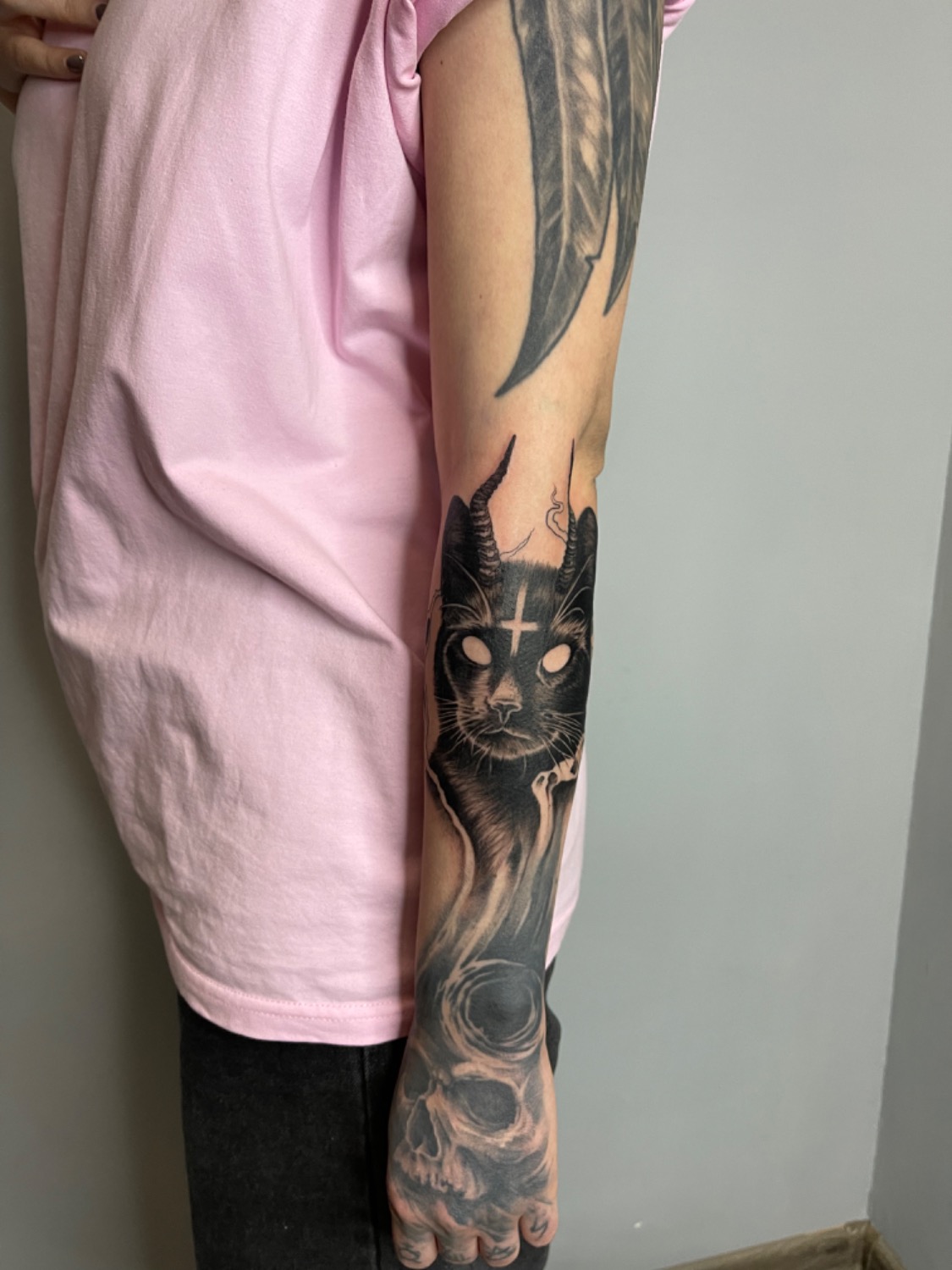 - You started tattooing during the coronavirus pandemic. Tell us about this stage: how did you come to this? Who did you learn from?
- Yes, it was during the pandemic that I decided to radically change my profession. Then I realized that I no longer want to be a manager and I want to devote my life to creativity and the human body. I decided to find a profession for myself that would allow me to communicate a lot with people and at the same time give me freedom in creativity - tattooing became such a profession for me and I decided to go to study at one of the tattoo-schools in Moscow.
There were moments that I didn't really like in the organization of the learning process, but in general I was lucky with a teacher who gave the material systematically and with real life examples. I was looking forward to my first tattoo, no fear and no doubt, because I knew something about how to do it - the experience was just amazing and the client was satisfied with the result.
- What kind of tattoos do you like to do? What features of your work would you highlight?
- There are a lot of works in my portfolio, to which clients approached very responsibly. Most of these works are devoted to various important events of their lives. We started our cooperation with such tattoos and now each of these clients are my regular clients - it's very nice :)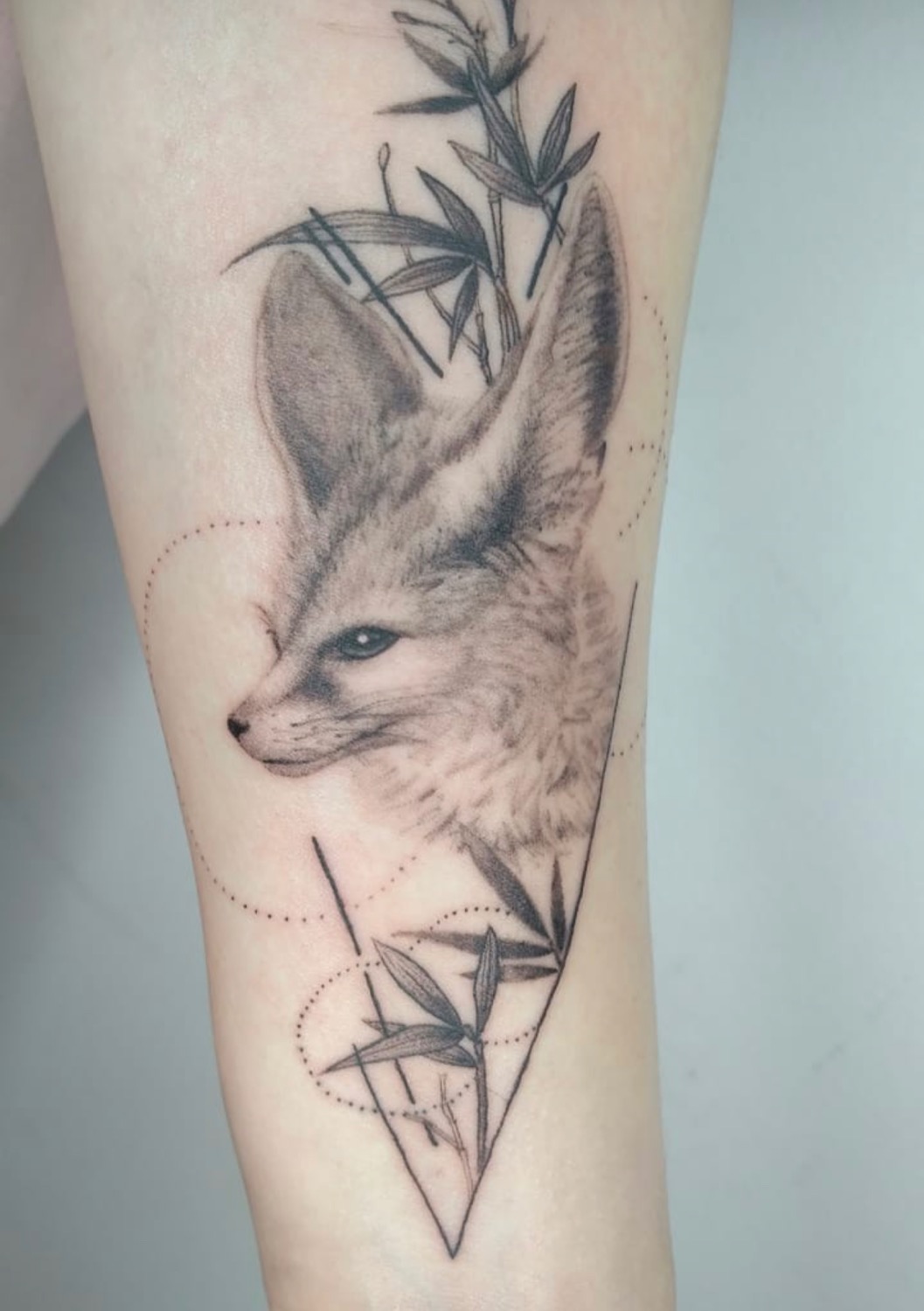 - What, in your opinion, is the main difference between the profession of a painter/designer and a tattoo artist?
- Now I'm still looking for an individual style. First of all, it is important for me how this or that image lies on the skin - somewhere the ideal solution will be graphics, somewhere realism, I really like the combination of different styles. The main thing is harmony. But I can say for sure that realism is closer to me now and I plan to improve this direction.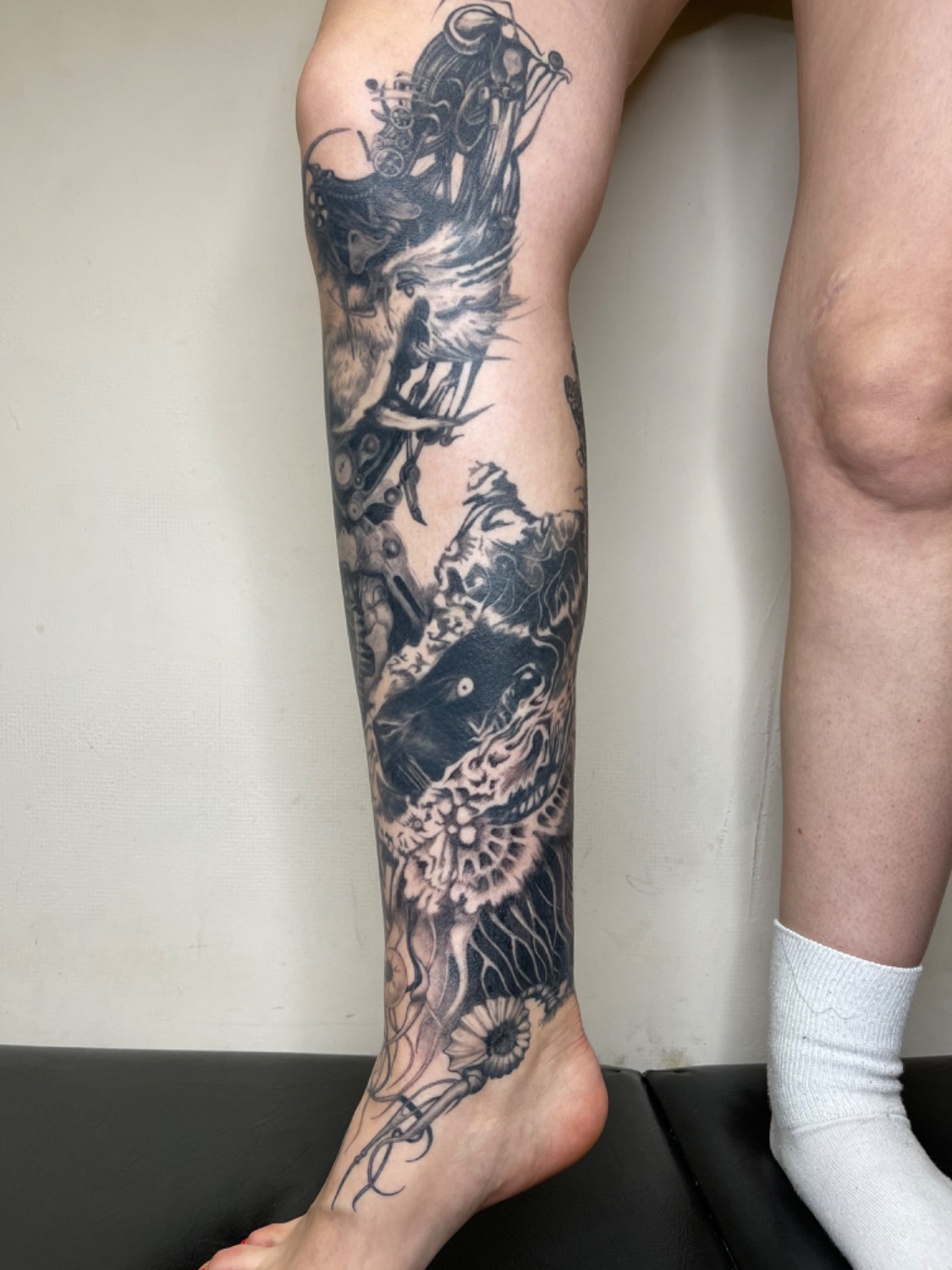 - What comes first in your work: the client's idea or yours? How is your tattoo sketch born?
- More often we start from the idea of ​​the client, because he will wear this tattoo his whole life. Next, I prepare a sketch, depending on the wishes of the client. It is very important to identify the needs of the client before creating a sketch, then there will be much less edits in future. After preparing the sketch, we discuss every detail with the client. And only after all the improvements, when the client says that it is even better than his ideas, we proceed to tattooing. So the sketch is definitely a joint work!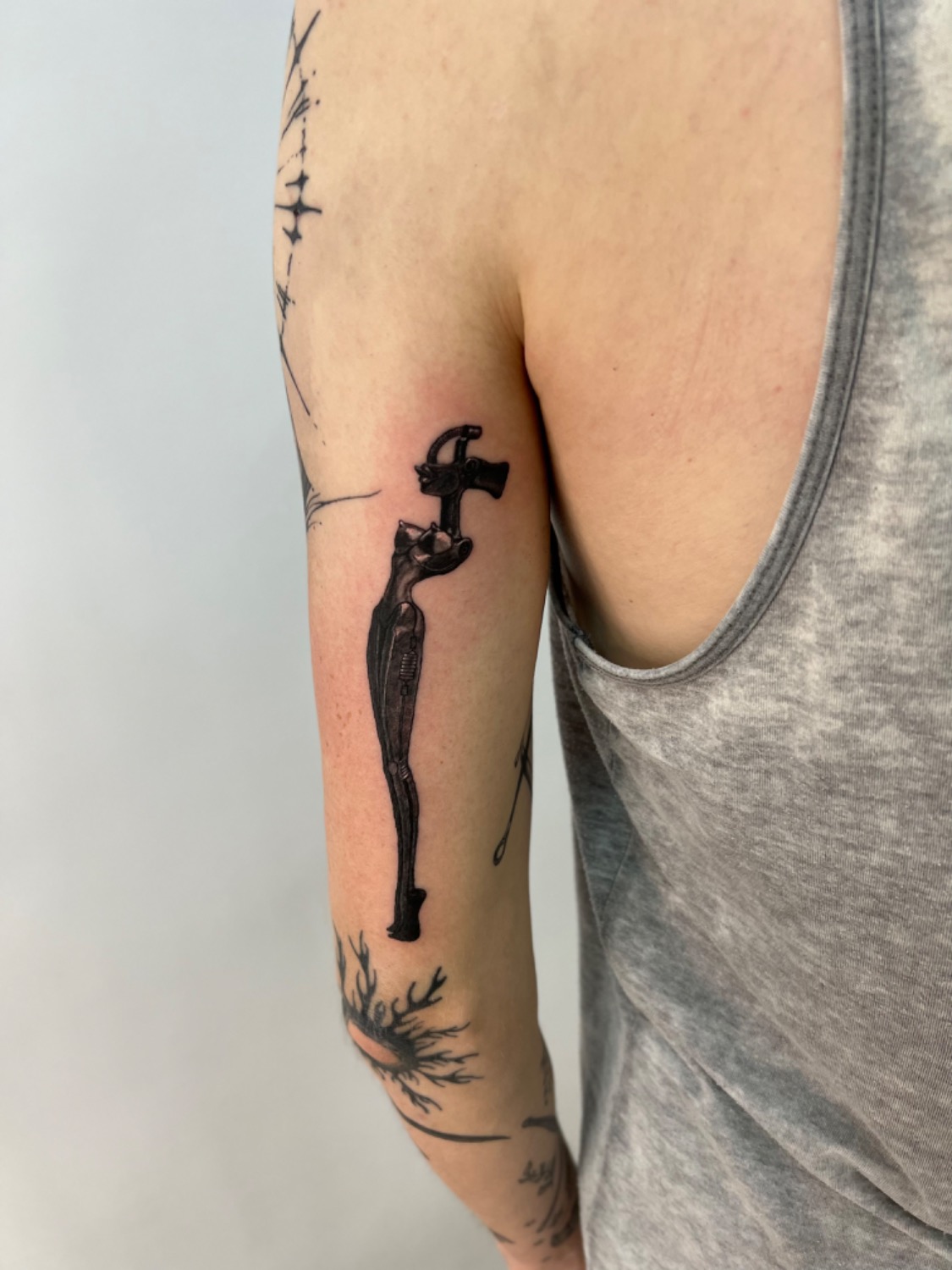 - Tell us about the goals of the ArtStation exhibition, which you are the organizer of.
- By the time I met the organizer of the first exhibition, ArtStation International, the exhibition was held in Vladivostok. There were full-height mannequins painted by tattoo artists from Vladivostok. Ekaterina invited me to help organize the second exhibition, but this time in Moscow. We managed to expand the geography of participants by including as exhibits not only mannequins, but also posters with the works of participants from Europe and the USA.
The purpose of the exhibition is first of all the idea to show the tattoo as part of modern culture and art and to bring together outstanding tattoo artists from all over the world. Now the third exhibition is being held online and anyone can watch it on the exhibition website.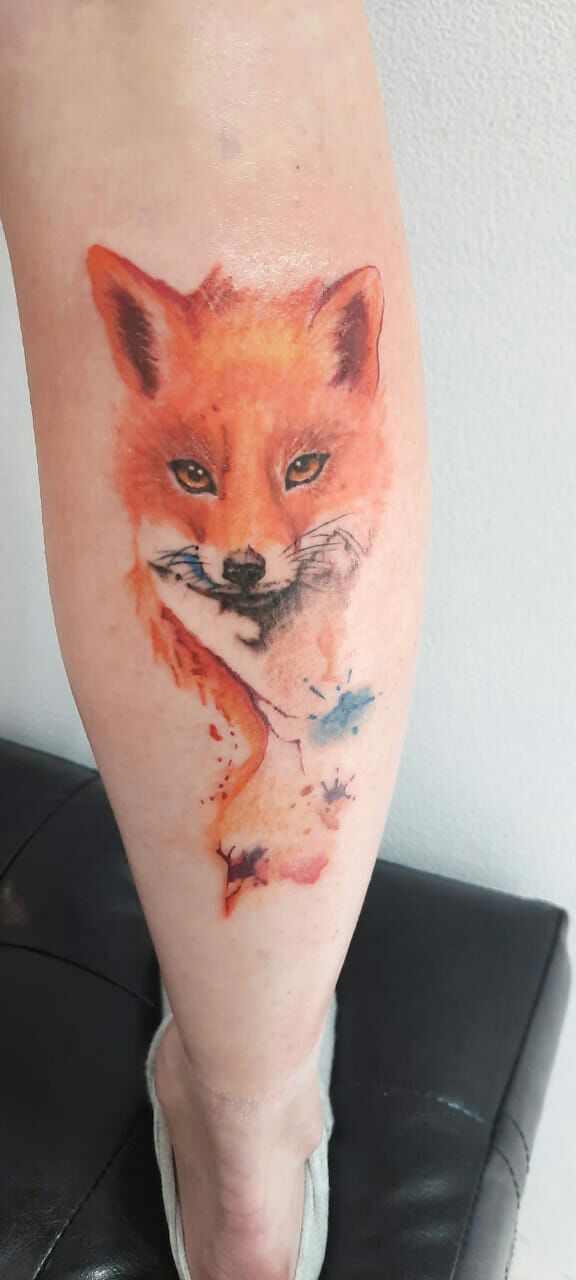 - Do you continue to do other types of art (painting, design, etc.) at the same time as tattoo?
- Yes, I do commissioned paintings in different techniques and materials and take some freelance orders as a graphic designer. In addition, I also do piercings and permanent makeup.
- What, in your opinion, is the main difference between the profession of a painter/designer and a tattoo artist?
- I think the important difference is that the tattoo artist has no right to make a mistake, because he works with the human body, where it is impossible to simply erase what the client does not like. The most important thing here is to think over the composition, details, color scheme at the sketch stage and be sure to discuss all the elements with the client. That is, a tattoo, in a sense, is a joint work of a tattoo artist and a client.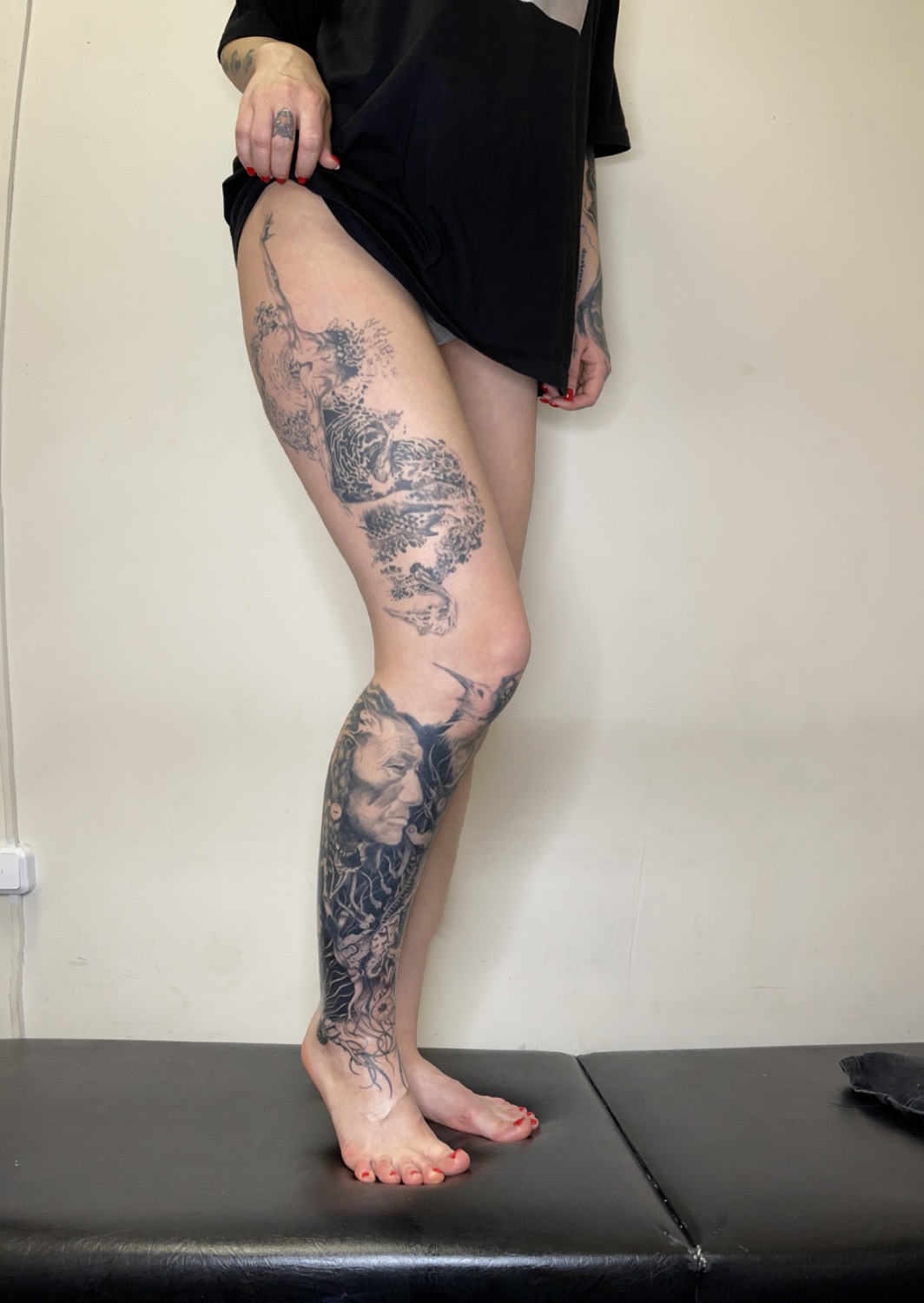 - What inspires you as a creator?
- Inspiration is everywhere. What inspires me the most is new places and new people. It's so exciting to learn something new, unknown. The key is to stop and observe.
- What is the most enjoyable part of your job as a tattoo artist?
- There are two pleasant moments for me: the tattooing process itself and a client's joy as a result. The process is like meditation for me - I completely immerse myself in work and the whole world fades into the background. And of course, it is very nice to see the result and delight of a client, especially when he comes back after a while for the next tattoo.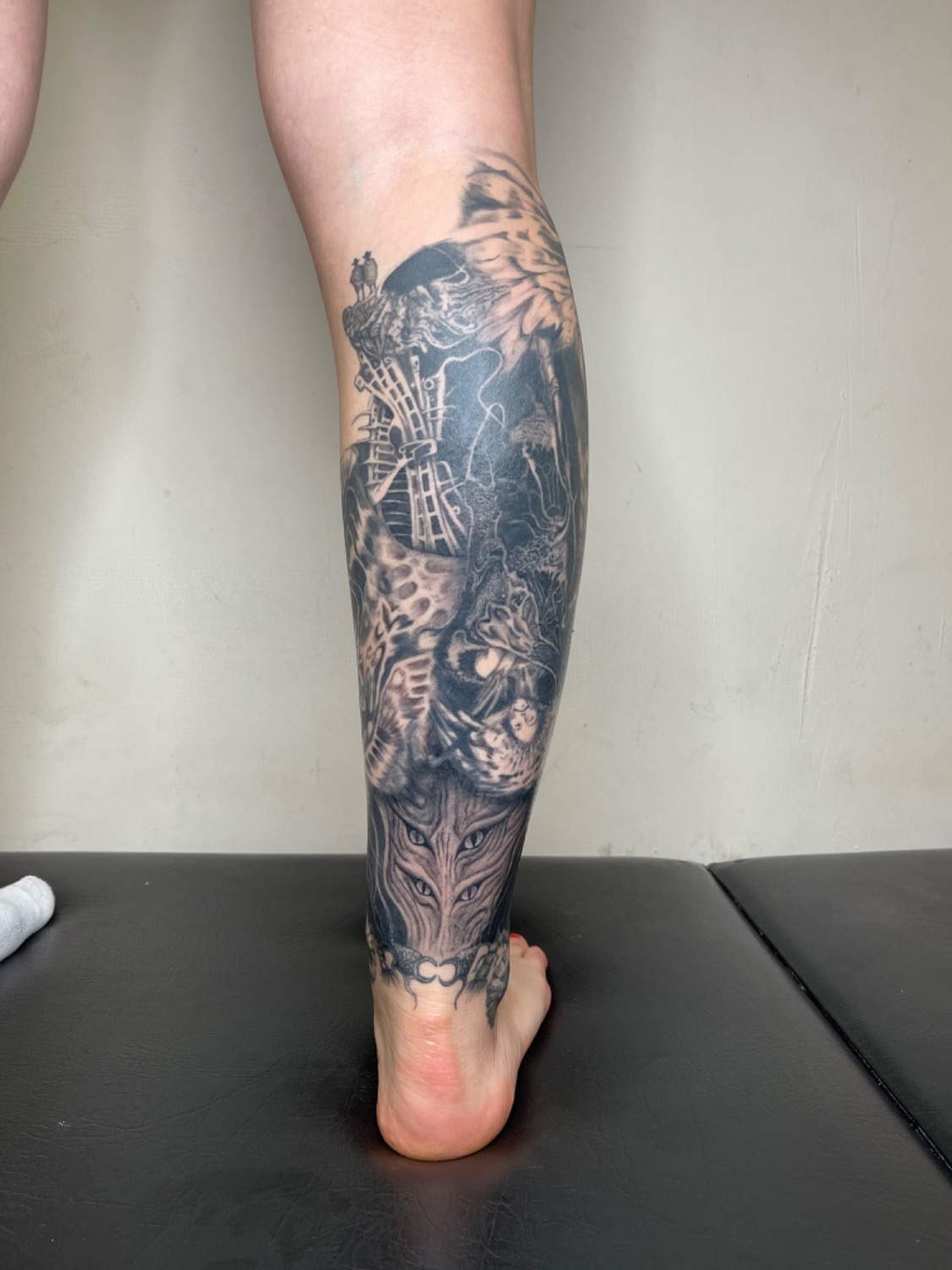 - Do you have tattoos yourself? What style do you prefer?
- I have so far only a very small tattoo on my arm. For the first tattoo, I chose minimalism, because in my work I like painstaking, neat work with thin needles. There are also ideas for several big projects - it will be a combination of neotrad and blackwork.
- Tell us about your creative plans for the next year.
- This year I plan to participate in international conventions. To do this, I am now intensively engaged in improving my skills both in drawing and in tattooing techniques. And of course, we will definitely hold another, and possibly more than one, ArtStation International exhibition, the next of which is an international children's exhibition.