Dragons and Snakes in Intat's mysterious fine line tattoos
20 / 09 / 2022
Andrew Novikov
Learning the brightest tattooists in Korea, we most often come across representatives of microrealism or miniatures. This is largely due primarily to the fact that in Korea, the tattoo is still outlawed, and clients are trying to get tattoos that could be easily hidden under clothing.
However, some tattooists break out of the current trend and thus attract even more attention of the audience!
Today, we want to introduce to you a tattoo artist whose portfolio is saturated with mysticism and grandeur of images. Dragons, snakes, swords, flowers - some of the works are reminiscent of the images applied to the coats of arms of knights in the Middle Ages, some are illustrations from fantasy about wandering heroes. But they have a few things in common: very thin lines, very high detail, and a very bold image scale.
Meet Intat.
---
Tell us a little about yourself for those readers who, for some reason, are not yet familiar with your work.
- Many people only think that tattoos on thin lines become blurred and disappear over time. If it was about 10 years ago, it might be right. But today's advanced technology and skilled artists in the field are breaking this prejudice little by little. I want people to check the pigmented pictures of the works on my feed.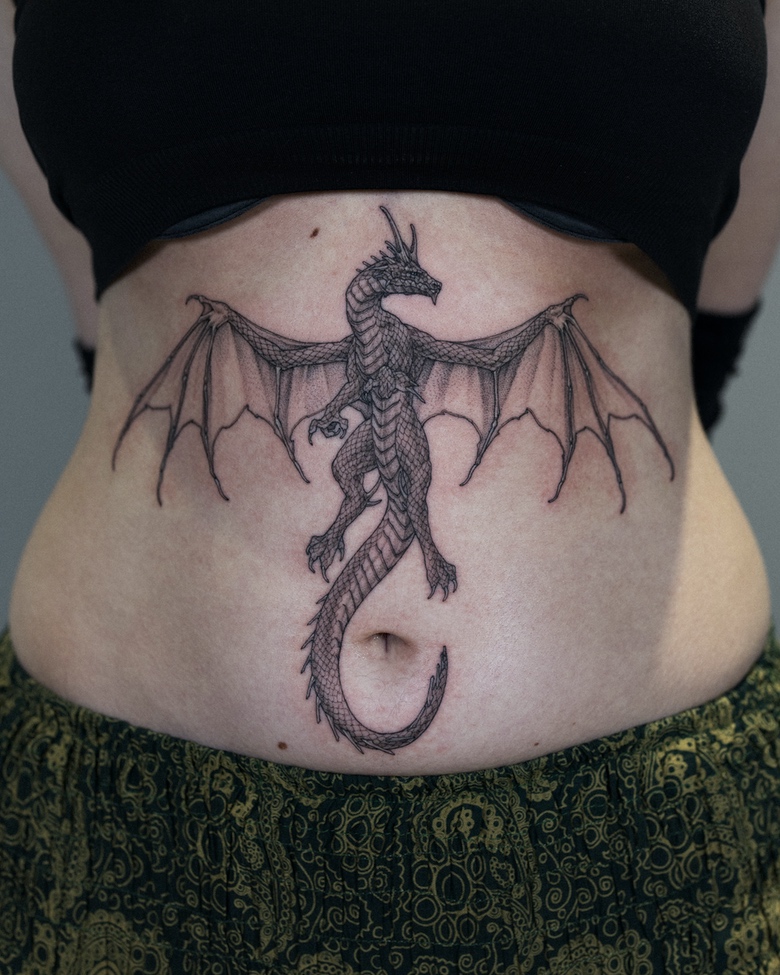 How long have you been tattooing? And what led you to this art?
- I've entered my eighth year as a tattooist. It's not a short experience within the Fine Line genre. The biggest reason that led me to become a tattooist is the delicate and complex fine line genre that fascinated me.
Who was your teacher? And who inspires you now?
- There is no system for tattoos in Korea. When I entered tattooing in 2015, there was no place to learn tattooing, so I started tattooing on my own, and I had to go through a lot of trial and error to reach it so far.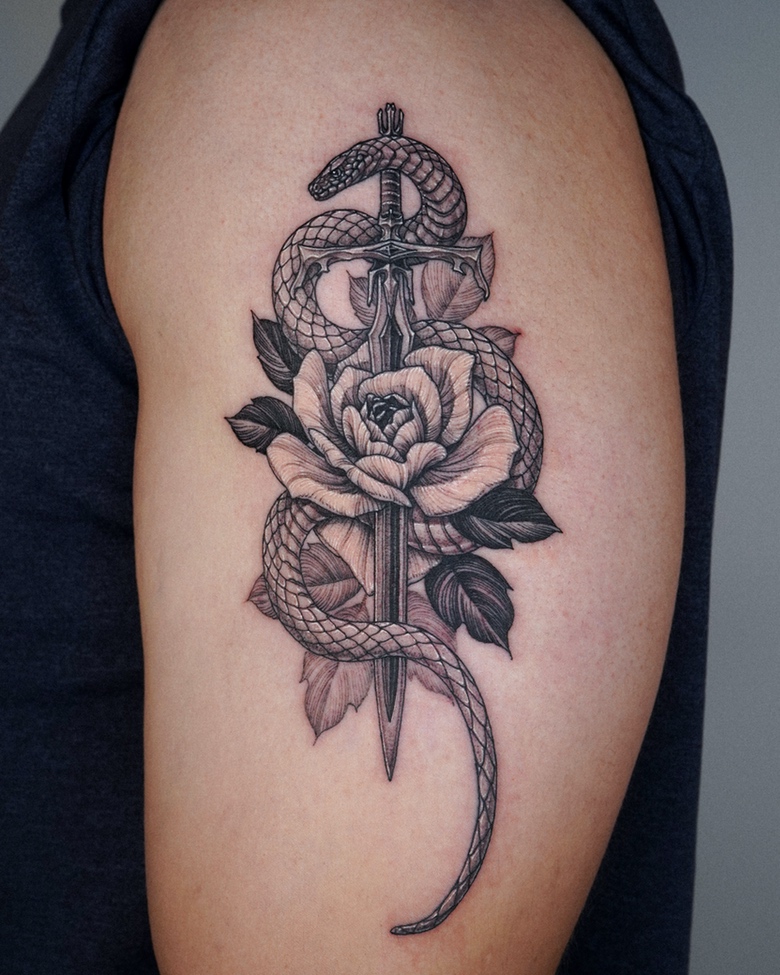 Your tattoos have an interesting combination of different techniques and styles. How would you describe it yourself?
- It can be completed with a minimum of rough sketches, so rather than relying on the prepared design, I work with the design I have in my mind. I think it is important to have the confidence that I can finish properly even if I draw without hesitation. In fact, I've tried a few times to teach others my skills, but I've failed all of them, so I don't know how to explain them.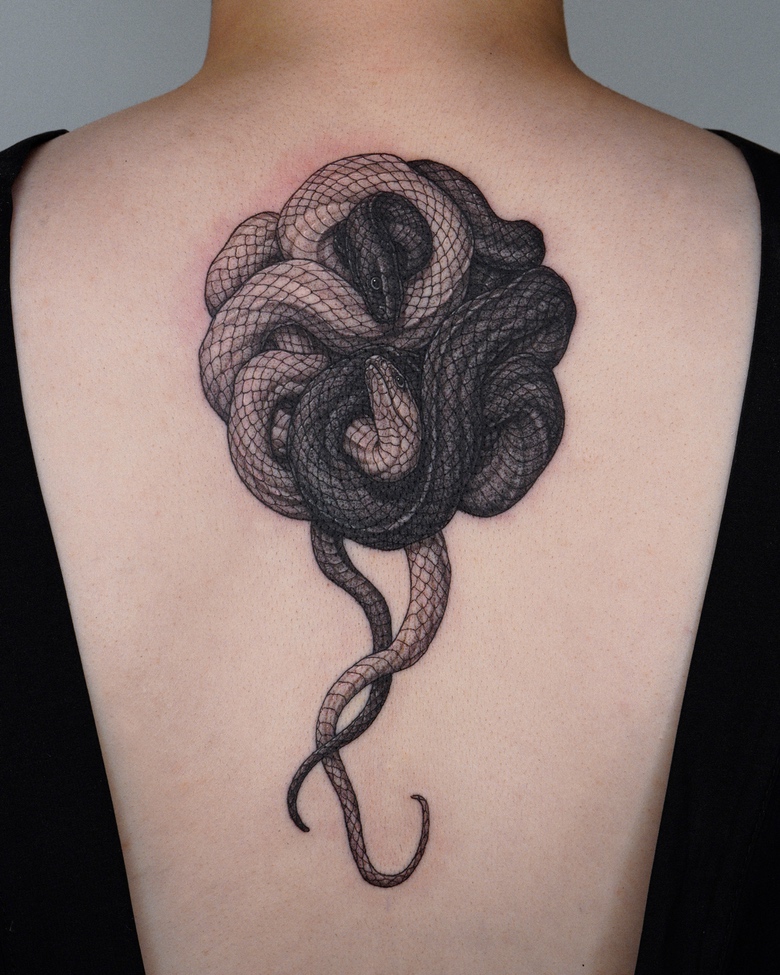 What are the main features of your tattoos that you can highlight on your own?
- As can be seen in my works, it is characterized by the fine details of the tattoo, which is expressed just before the limit where the details of the tattoo are not clumped or erased, and the black and white expression that is produced softly and naturally with the skin as a blank space.
It also includes the mysterious and unique atmosphere felt from the mystical creature and animals shown in my works.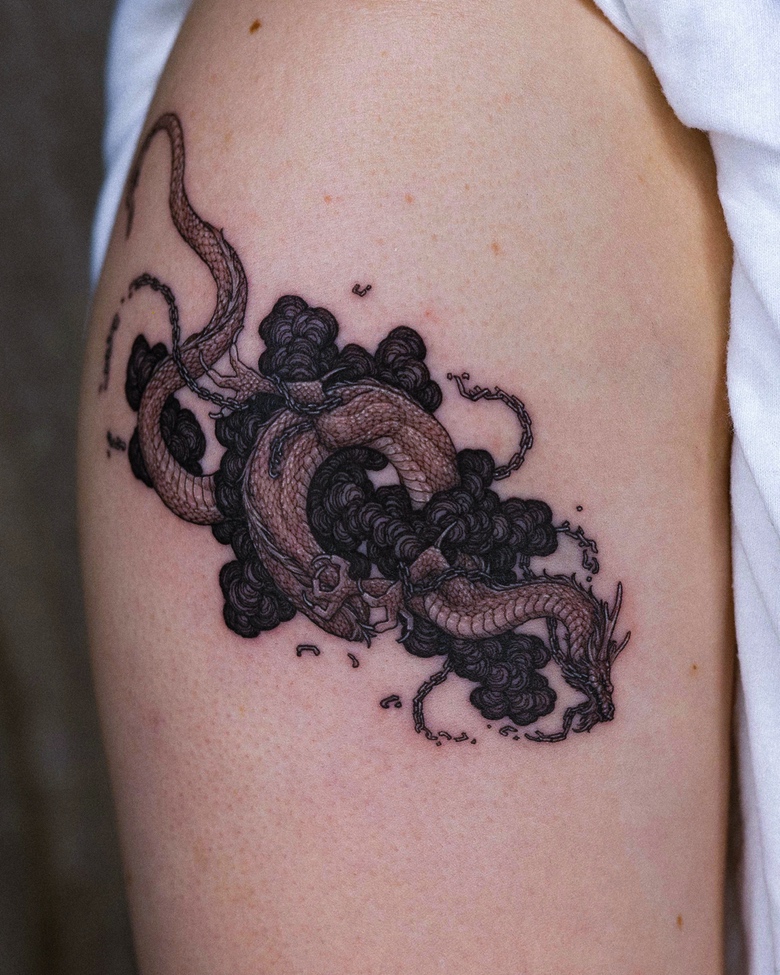 There are a lot of reptiles in your portfolio: dragons, snakes, there are even crocodiles. Why did they become your main topic?
- A lot of people who visit me seem to like my designs, as well as the details of the dense and constant scales shown in materials such as dragons and snakes.
In addition, I have been thinking for a long time to capture both feelings of simplicity and complexity, which are difficult to coexist in my work.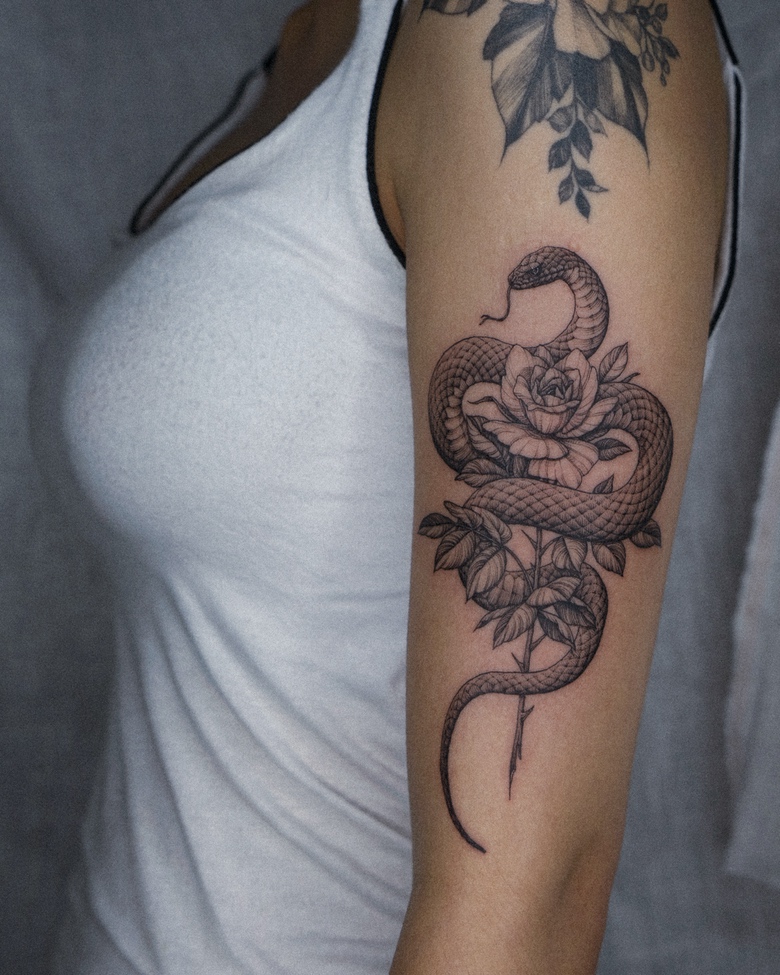 When watching Korean tattoos, we are used to seeing microrealism or miniatures mainly because of the illegality of the tattoo, but in your portfolio there are a lot of large-scale projects. How does it work? Tell me who are your clients?
- That's a good question. In fact, Korean customers generally prefer small tattoos. Most of the large projects shown in my portfolio are foreign customers except for some Korean customers. I haven't been abroad much lately, so I think they're coming to Korea personally. I'm just grateful.
Do you have any favorite or particular tattoo designs?
- As of yet, as a large-scale project to cover up the keloid scar on the back of the neck, I will choose an upside-down tree-themed. At that time, the client had been looking for a tattoo artist for a long time to cover the scar, and this is a project that I was given and successfully completed. This is one of the most beautiful of my works.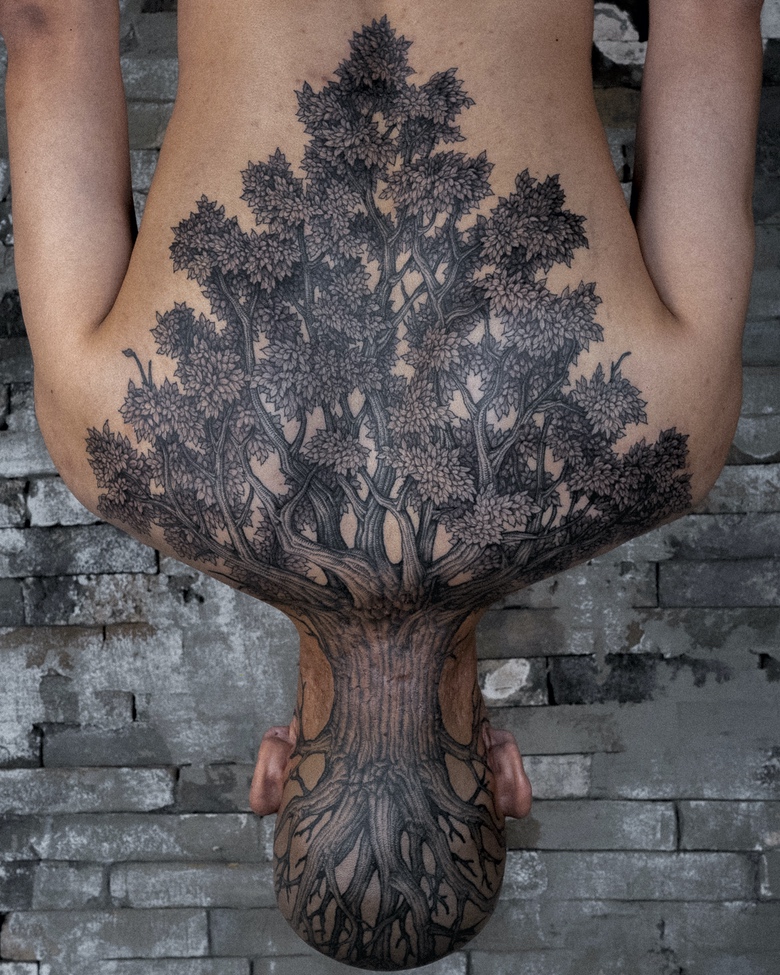 We know that you travel a lot outside of your native Korea. Where do you like the most? And where are you planning to go next?
- I'm actually invited by many studios around the world and would like to consider it very positively. But for the time being, I plan to focus on tattoo work in Korea. I don't know until when.
Tell me, did you have any experience of participating in tattoo conventions? And what were the results?
- I'm very interested in tattoo conventions, but unfortunately, I haven't participated yet.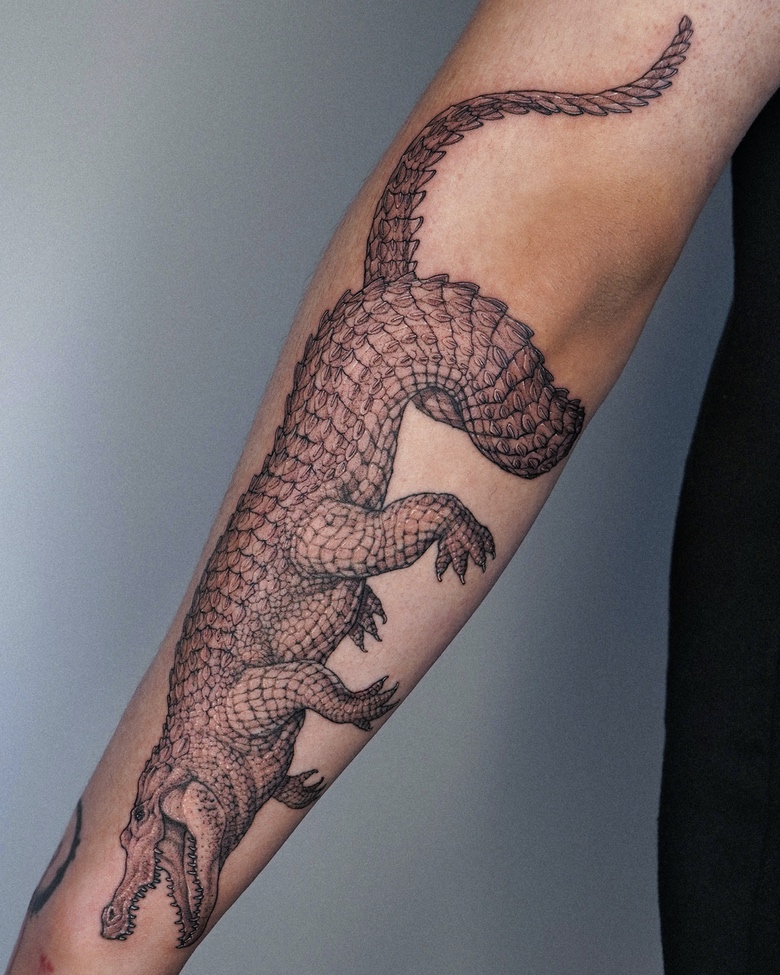 What do you do besides tattooing? And what is your main goal in life?
- Most of my routines are focused on tattoos. Except for tattoos, The day is finished by drawing a picture after reservation consultation, content production, design production, and afterward. My main goal in life is to live a healthy and happy life, which is trite. I am on a journey to find out what it takes to do it.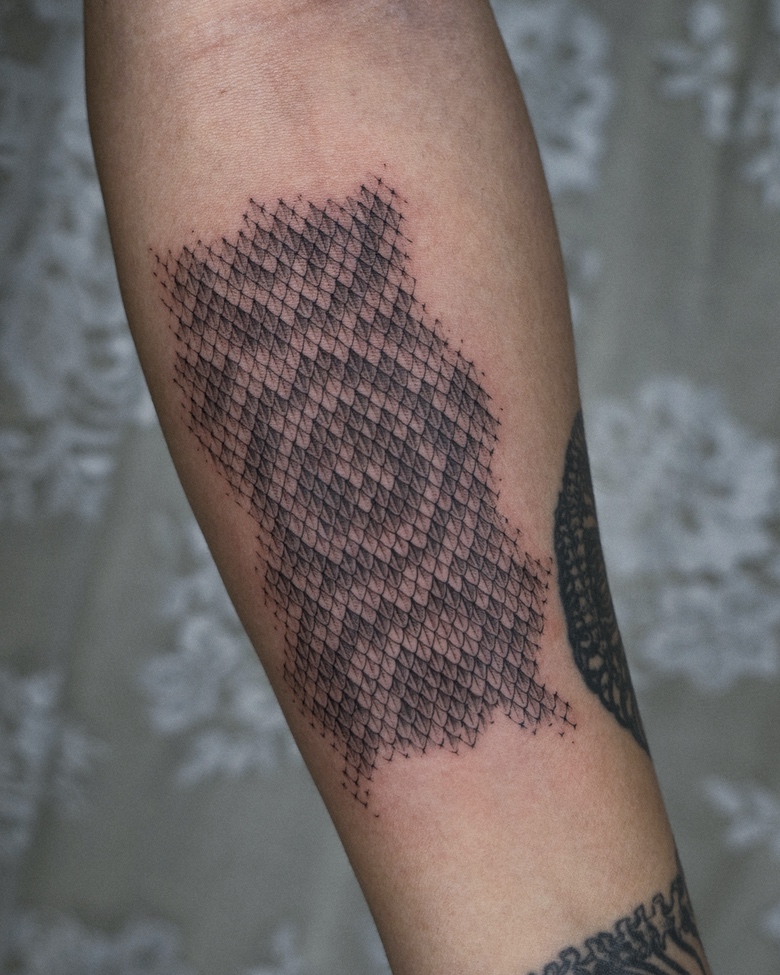 Do you have plans that you want to share?
- I've been a black work style tattooist who has worked mostly in black tones, but I'm preparing color work for more diverse and new attempts in the future. Sooner or later, when this reaches a point where I can be satisfied, I will show you my work with my own unique color. Thank you.