Ornamental Fine Line tattoos for Girls by Blum
Tattoo artist Blum.ttt
/ Source: @blum.ttt
The French tattoo artist Blum adorns the bodies of the beautiful half of humanity with incredibly delicate, almost weightless and very feminine tattoos using the Fine Line technique. Such tattoos are made with the thinnest possible needles, due to which such a decoration looks discreet and delicate.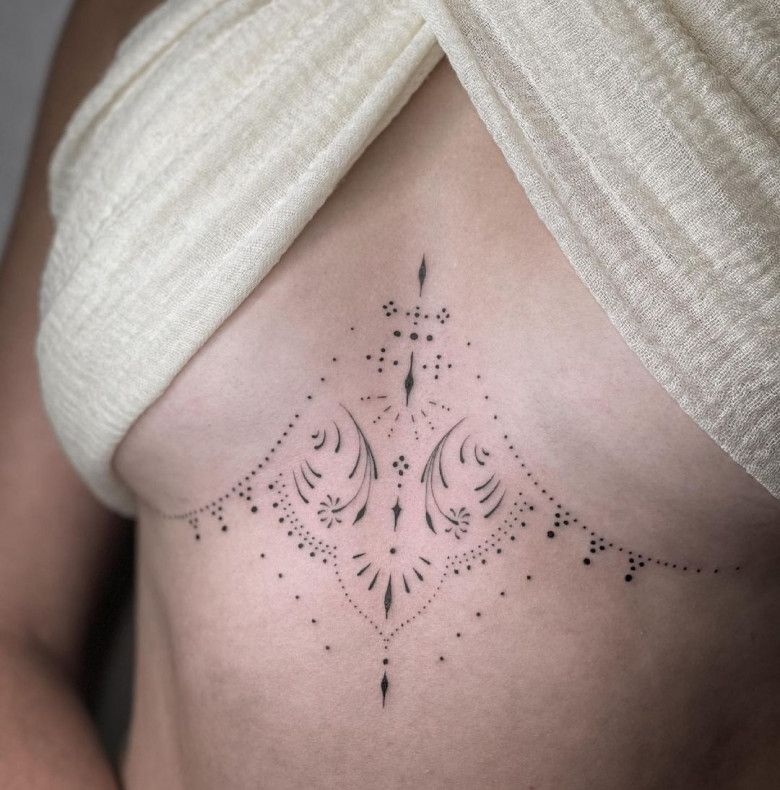 This style stole the hearts of tattoo lovers just a couple of years ago, and during this time the number of artists who prefer this particular technique has become much larger. One of the most prominent representatives of this trend, known in IG as @blum.ttt, works in Paris, France. She not only uses tiny dots and lines, but with their help she creates incredibly feminine ornaments that adorn the beautiful curves of a woman's body even more.
In her work, Blum draws inspiration from oriental art and plant motifs found in nature, preserving timeless ethnic jewelry on the skin of her clients.