G for Gangsta - Baby G
11 / 09 / 2022
Alexander Ledovskih
Tattoo artist - Baby G
/ Source: @babygtattoo
Chicano, once a derogatory term for Mexicans in the United States, which later gave its name to the Mexican anti-racial movement in the States, and even later to a whole culture, has now become a daring street style steeped in history, a distinctive culture with multifaceted symbolism and thousands of fans around the world!
Chicano is, firstly, a lifestyle, and only secondly, tattoos. Despite the great popularity of this trend in the USA, Europe and Asia, in Russia the style was widespread in the 90s, early 00s, however, there are still adherents and experts of this distant street culture, and today one of them is in our interview.
Meet Baby G.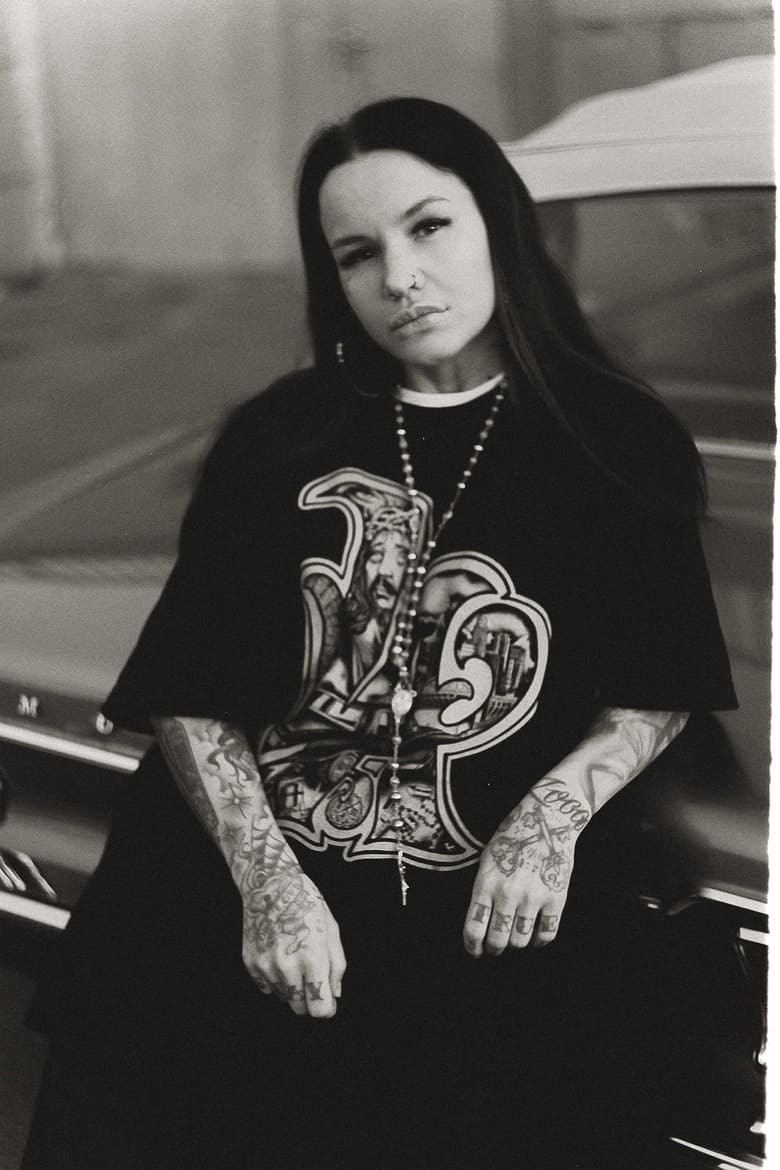 ---
To begin with, I will ask you to say a few words about yourself for those readers who, for some reason, do not know you yet.
- My name is Alisa Kolova, I was born in Siberia, but now I live in Moscow. I have been tattooing since 2009. I have graduated with honors from several specialized colleges. At the moment, I do not have a resident status at a particular tattoo studio, while I prefer to travel to different studios in Moscow, in St. Petersburg, work as a guest resident artist at Dmitry Babakhin's the MataHoata Tattoo Gallery studio. I am also a guest artist in several European studios..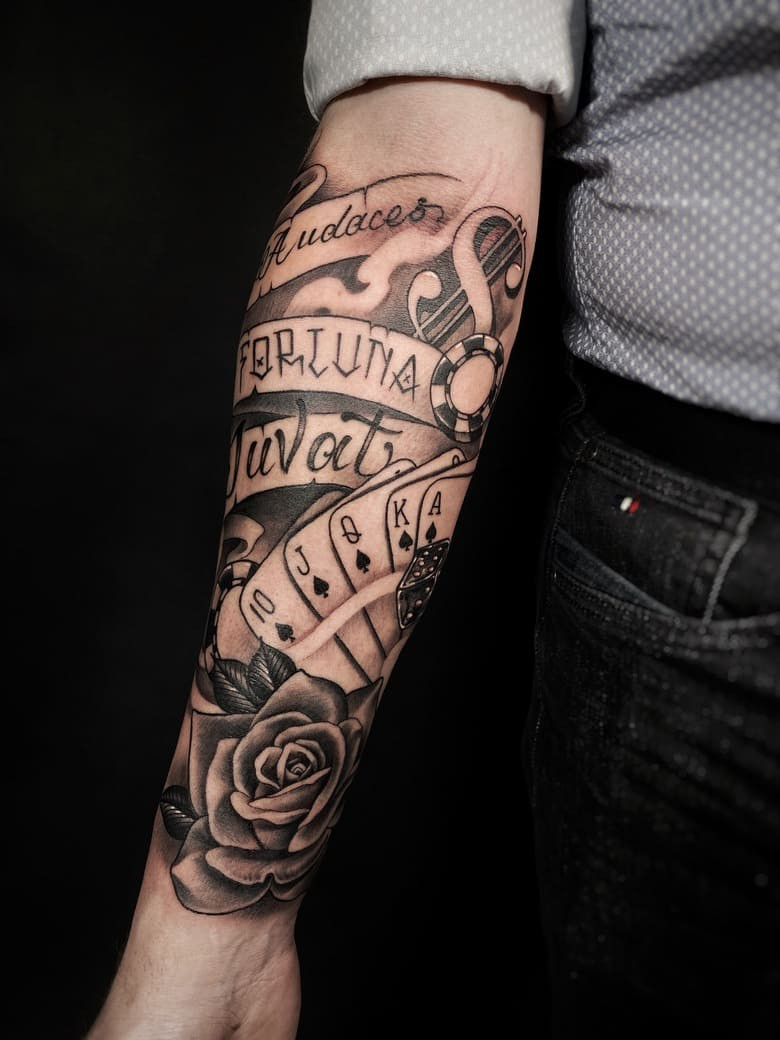 On Instagram, you are known as Baby G - where did this pseudonym come from? What does it mean?
- Baby G is short for BABY GIRL. And this is not at all a diminutive form, but speaks more about my dimensions. I am petite, and people often mistake me for a child, so this nickname appeared. Also the other side of this name is Baby Gangsta, which can tell you about my hobbies.
Tell me where and how your relationship with tattooing began. How did your tattoo career start?
- I was originally into music. By the way, 7 years ago I returned to it, but at the beginning of 2007 I understood that you can't live by music in our country, and since I have been drawing all my life, I thought that tattooing would be promising. For two years I could not decide on this. I am a squeamish person and I didn't really want to get involved with blood, but I overcame this fear. I changed jobs and saved up money for equipment that was not so easy to get, and for me it cost a lot of money then, although even now the prices for everything seem crazy. Since no one wanted to take me in a studio and share experience with me, I had to learn everything myself, and it was more difficult than now, when everything is available..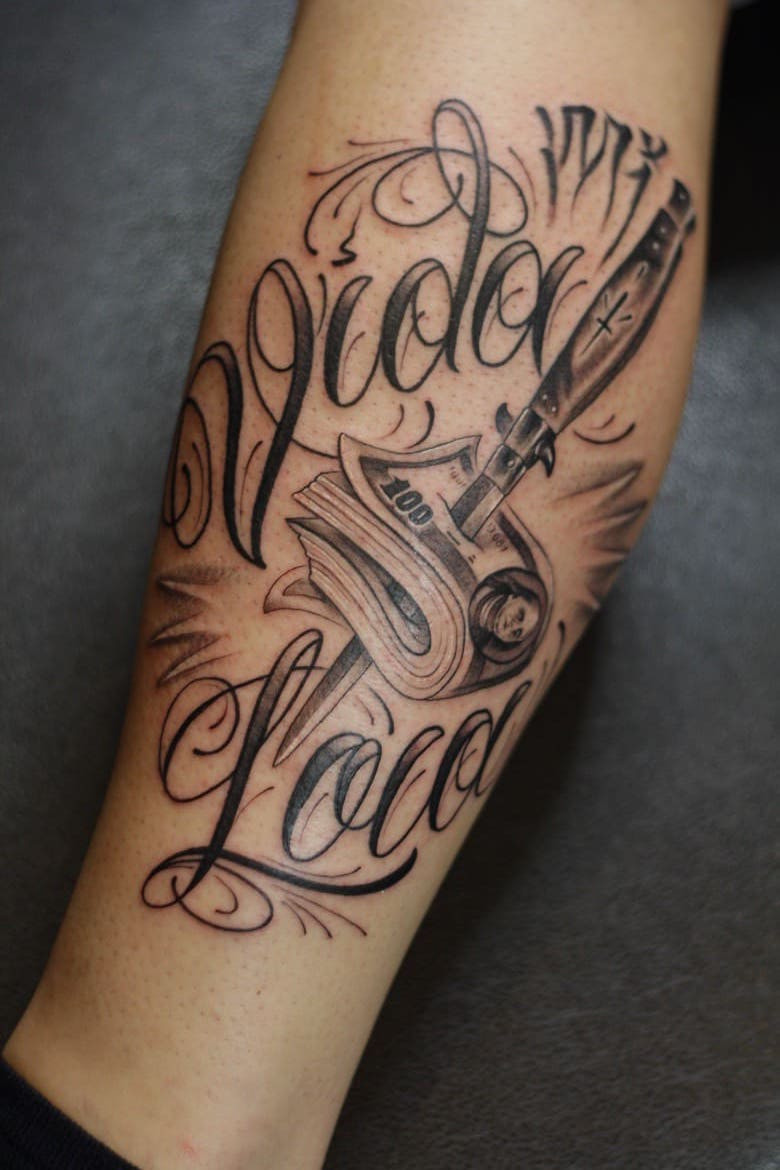 I moved with a metal suitcase from one apartment to another. Now I wouldn't go for it. It was kind of crazy. I worked for a long time in apartments, from which I also moved endlessly. Then came the studios and the conquest of the world. I have been able to work with artists that are important to me, but I have yet to work in certain studios. Getting to them is still in the plans, for several years now.
Now I have no desire to work alone in an apartment. I need an experienced team nearby and comfortable working conditions, and, of course, maximum sanitation.
Why did you choose Chicano? What draws you to this style? How did it happen that a Russian girl plunged into the culture of Mexican gangsters?
- This style is closest to my spiritual world and interests in life. Drama and tragedy, to be brief. This style is about love, pain, life and death, tradition and culture. This is not just a style, it is a certain worldview, a certain culture. I was not looking for this tattoo style, it chose me. Despite the Russian language and skin color, I consider myself an adherent of this culture, receiving recognition and respect from the bearers of this culture themselves.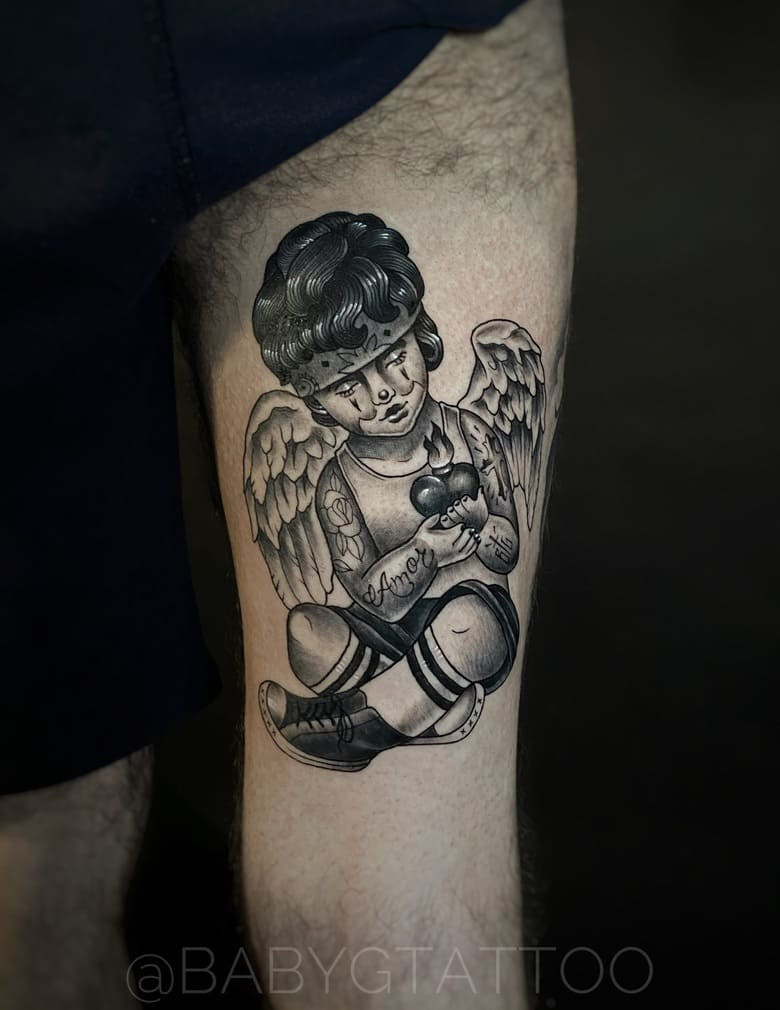 What unique features of your work can you highlight on your own? How has your style changed over the years?
- Each artist has his own handwriting and I think that I have it too. It's hard for me to say whether it's true or not, it should be more visible from the outside. I am in a constant escape from lines to black&gray realism and back. I love both, so I try to mix it up, because I think that lines are necessary in a tattoo. It is a kind of frame - a skeleton, which, even if the tattoo fades over the years, it will still remain in place and will be understandable to the viewer.
What are the basic rules for Chicano style tattoos? What should a client know before getting a tattoo in this style?
- The basic rules are respect for authenticity, without including something new into it, which has nothing to do with this culture and the area where this tattoo style originated. Unfortunately, many tattoo artists, both in Russia and in other countries, distort the style, introducing those plots and attributes that are typical of the traditions and culture of the countries in which these tattoo artists live.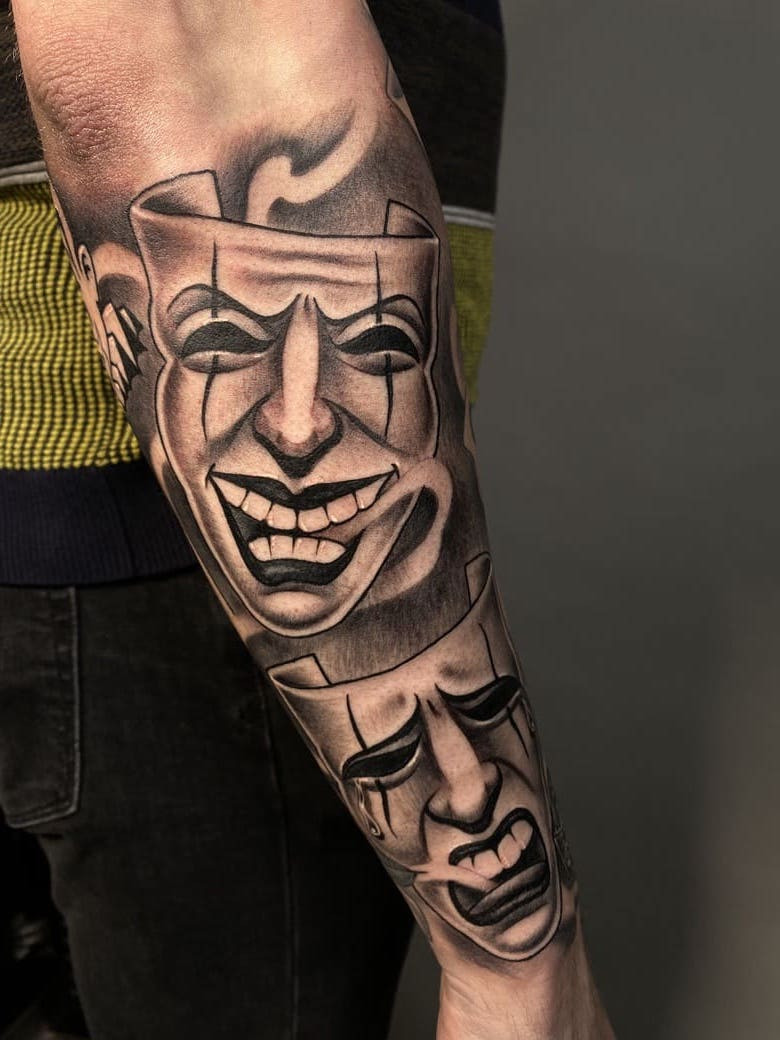 It is impossible to depict, for example, a nesting doll with a Russian car and call it Chicano. Or, let's say, you can't depict baroque elements and statues of Roman gods. You need to follow the canons of the genre. The main plots and motifs of this style are built on socio-political and cultural heritage. Some of my favorite motifs are images of Christian symbols, the use of ethnic motifs associated with ancestors, lettering, as well as motifs of street criminal movements. But again, you need to be able to distinguish where the Chicano tattoo is, and where the usual black&gray realism.
If the client already understands the genre a little, then this is already good, and then you should trust the artist - a professional who works in this style. Only he will be able to prompt and help with the choice of the image individually. It's good if the client already has some examples of pictures and ideas of what he wants to get. Then it becomes much easier to work and it turns out to achieve the desired result more accurately. But sometimes a person does not know at all what he wants, with such cases it is much more difficult, because you start playing a psychic or an investigator during interrogation. You try to pull out at least something, you show something, you tell, you offer. It happens that the client comes and just gives himself to you, if only your hand leaves part of your soul on him, because they completely trust you and it doesn't matter to them what you depict, as long as it is from you.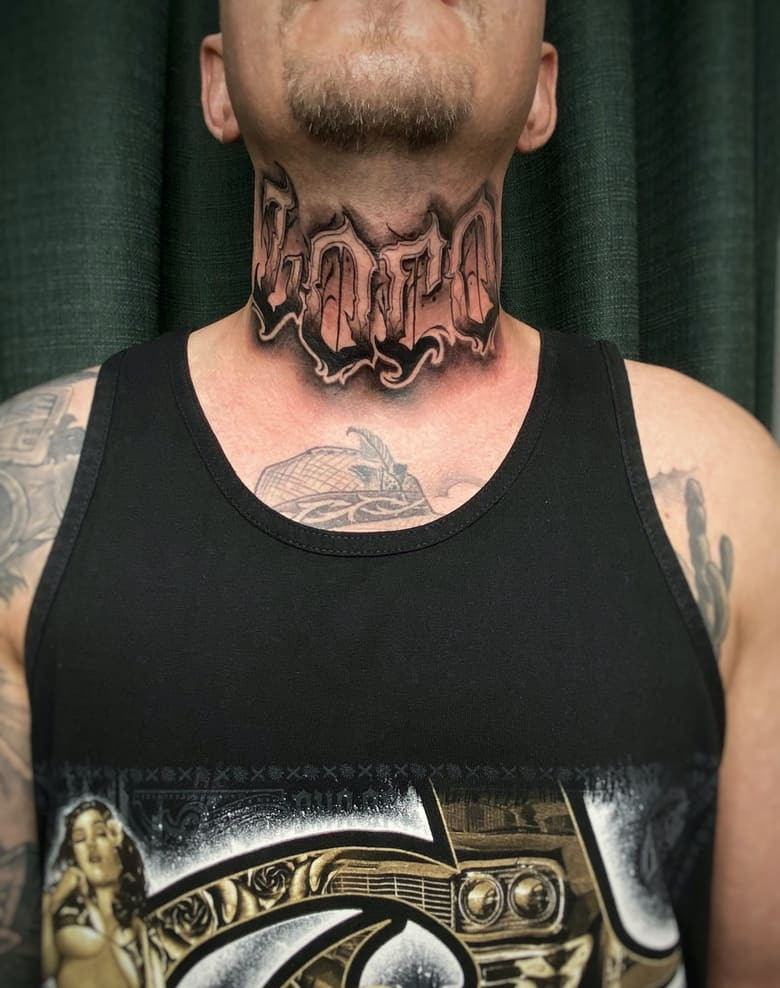 Do you have favorite projects?
- Every project I start becomes my favorite. Again, depending on what project to talk about. In addition to tattoos, I also do other projects. Some of my favorite projects are those that sit in my head and I just can't find time for them to bring them to life 😄 My head is literally exploding with ideas, but there is not enough time for everything. There are also several famous people among whom there are world-famous musicians, as well as some of the giants who pioneered the Chicano style, who want to get tattoos done by me, the only question is time. I have already developed sketches for one of them, and perhaps soon you will find out for whom. But if we consider those projects that have already been completed, then perhaps one of the sleeves that inspired me was made for my ex-husband. I am very proud of this sleeve and it is very significant for me. In the near future we are going to move to the back and it will be truly a masterpiece.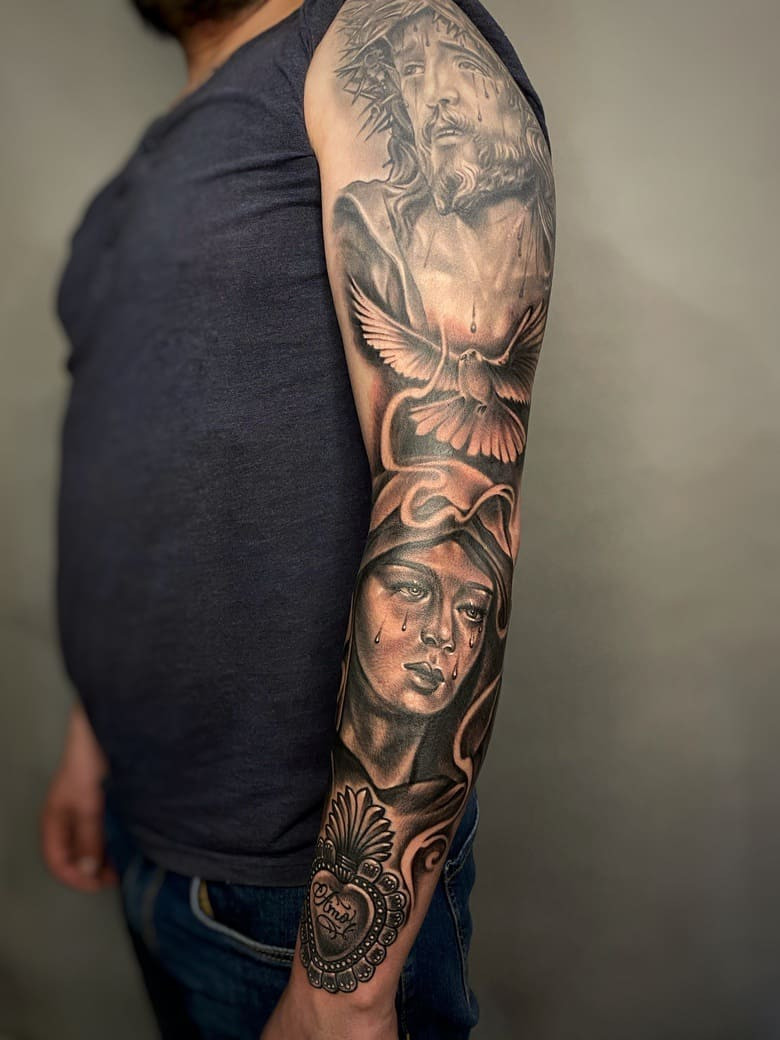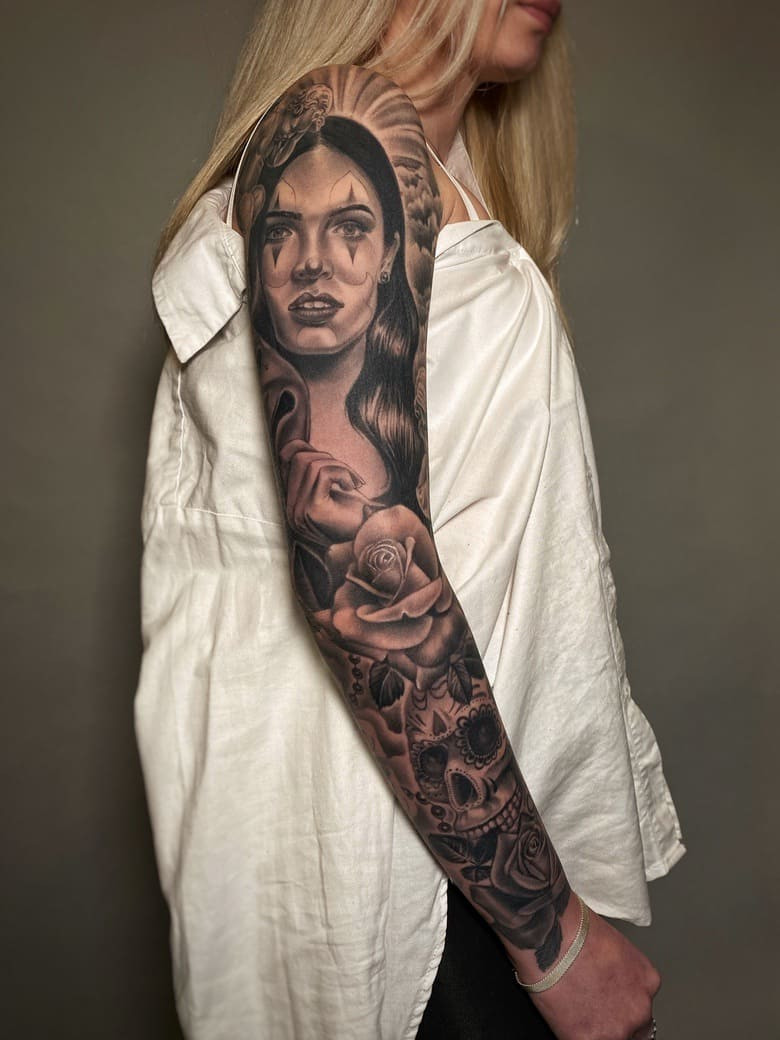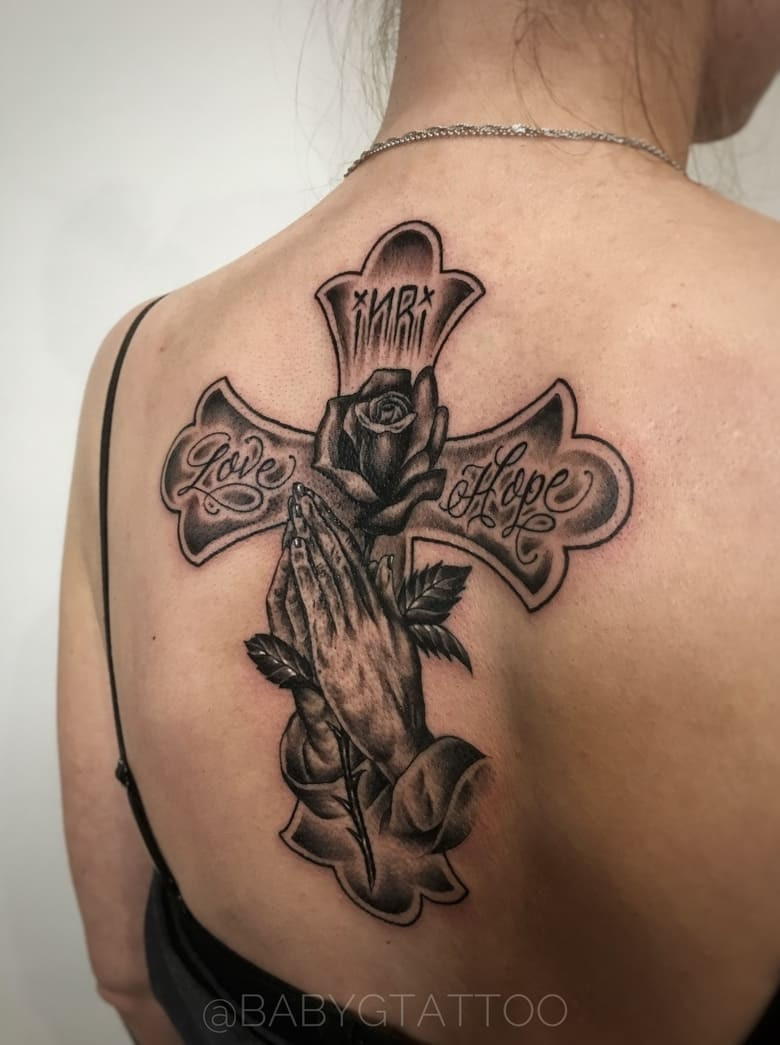 Do you have any awards from tattoo conventions?
- There were no awards, but there were many participations. Both in Russia and around the world. For me, this is a valuable experience. Each participation is special and memorable for me. Whether I'm a participant or even just a guest.
You are collaborating with the famous clothing brand Joker Brand. Tell me what this means to you? What projects have you implemented together?
- I have been working with Joker Brand since 2014 and am one of the leading designers of the company. I am honored to be a part of this legendary brand created by Mr Cartoon and Estevan Oriol. I am very happy with the cooperation. About once every 3 months I do a new project for the company. There are many such projects, but I promise there will be more.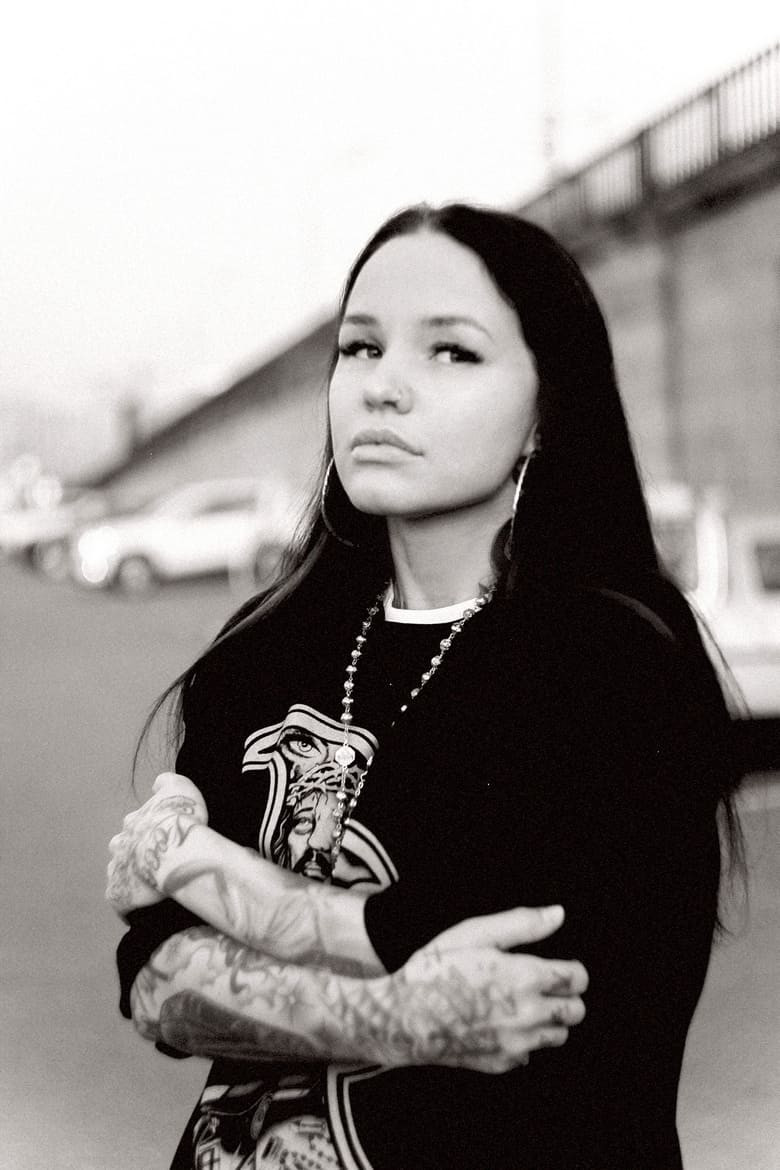 Do you have any creative plans for the near future that you would like to share?
- There are a lot of them. The plans are to complete a large-scale art book, release coloring pages for children and adults, return to painting, and also participate in various collaborations with other artists and different brands.