Love for Mother Nature in touching tattoos by Eunyu
Tattoo artist Eunyu
/ Source: @eunyutattoo
Dreamy painter and tattoo artist Eunyu from South Korea told us about her miniature poetic tattoos, illustrations, inspiration and love for nature.
Eunyu works from her own studio in Seoul, where she hosts, draws sketches, and illustrations in parallel. Her portfolio is full of small bright tattoos, saturated with awe and admiration for nature, and everything that she has created - plants, insects, marine and domestic animals. Her portfolio is like a reflection of the soul of the Korean people, who can subtly and poetically feel and describe the world around us in which we all live.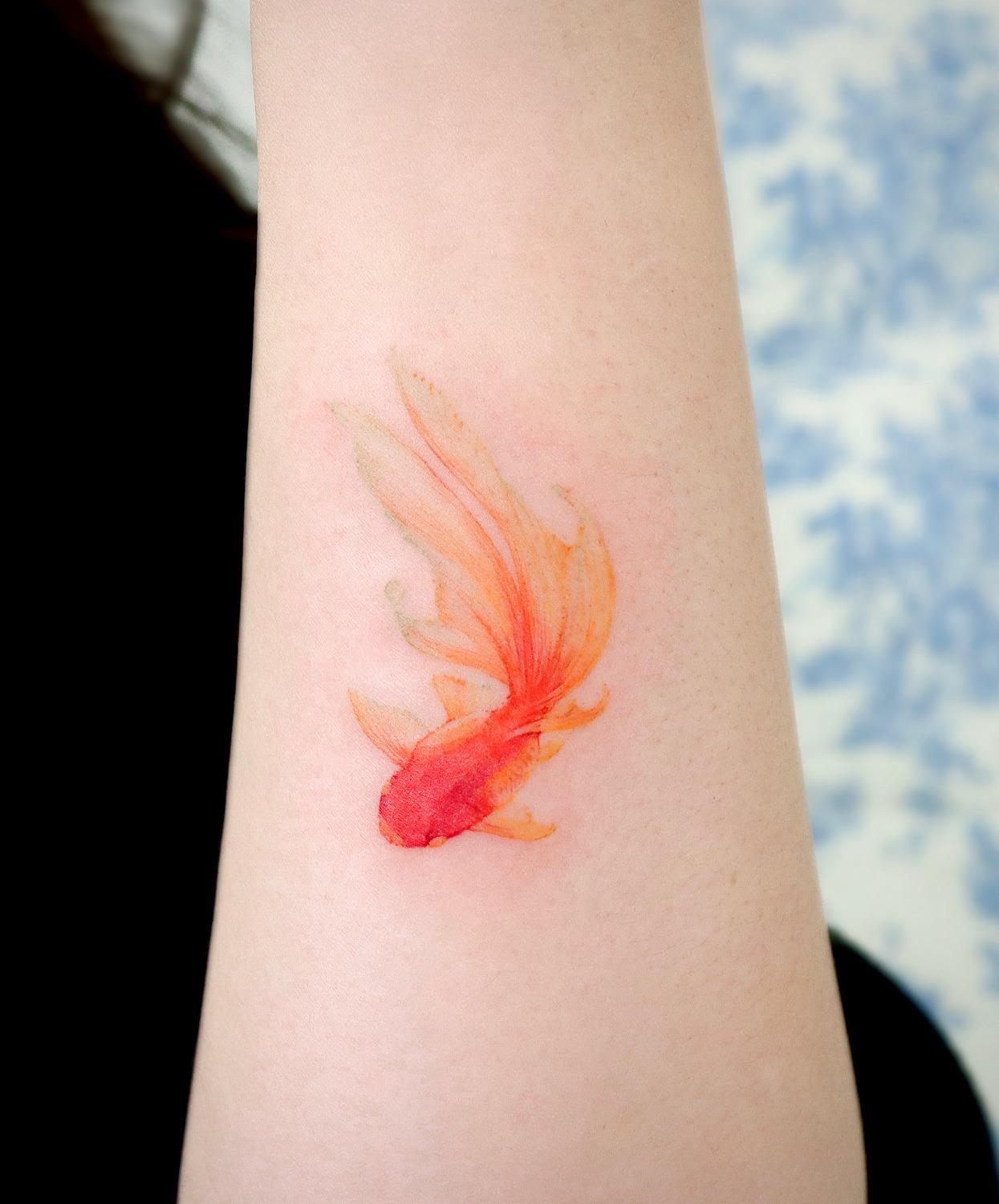 - Eunyu, let's start with our traditional questions. Can you tell us a little about yourself? Where did your tattoo career start? Who, what and when led you to the tattoo?
- I majored in oriental painting in Korea. I have been drawing pictures since I was young. After graduating from college, I decided that it would be difficult to make a living as an artist, and I worked as an ordinary office worker for about a year. However, the company life didn't fit well, and a close friend of mine who worked as a tattooist suggested that I start tattooing part-time. At first, I started learning tattoos from that friend.
However, because our styles were different, I set out to find a teacher that suited me better, and I heard that SolTattoo, who was a senior at the same university as me, was recruiting tattoo students, and I became his student. After that, I signed a contract with Studiobysol for 2 years and now I am running my own private shop.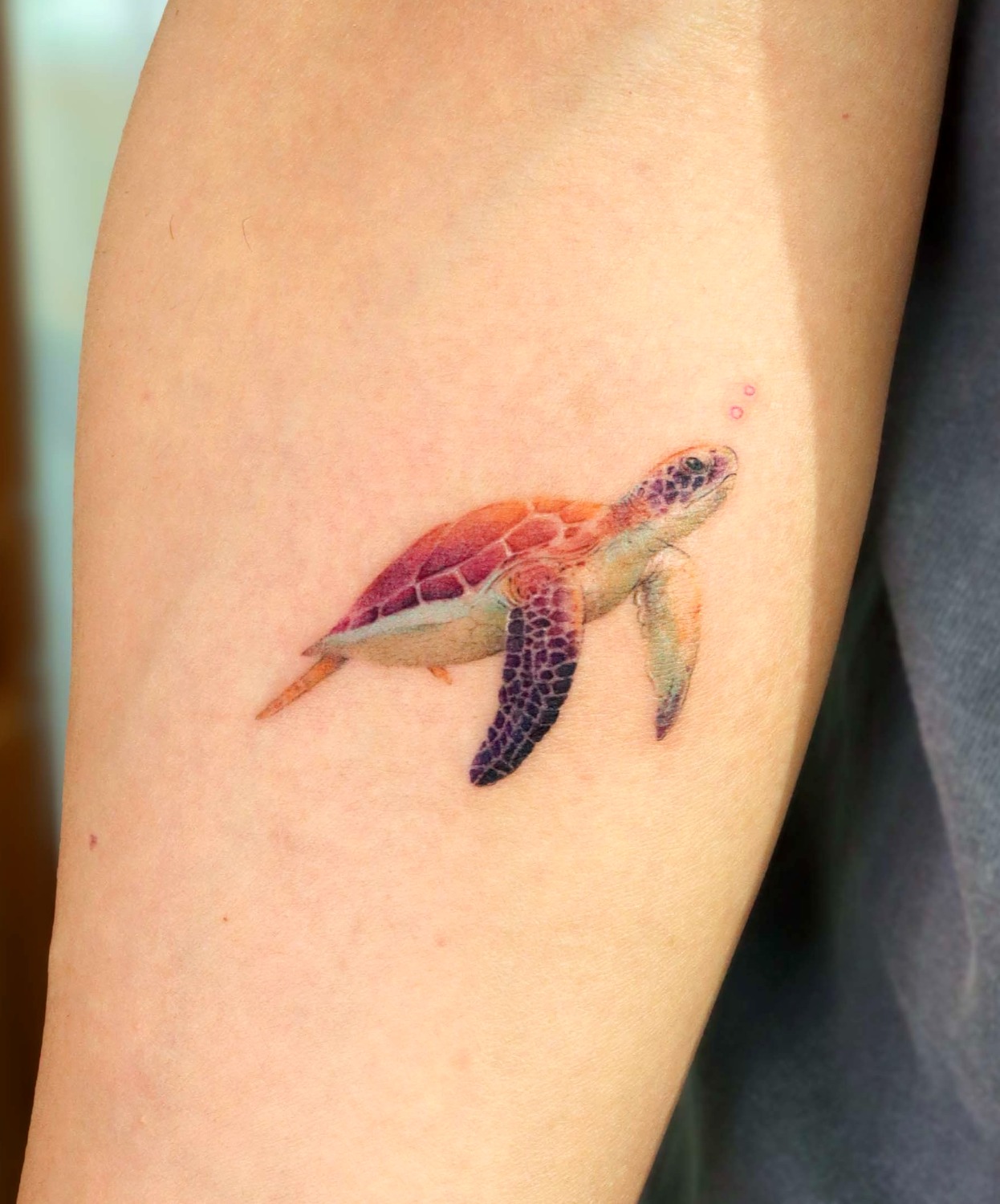 - Do you have any kind of education in the field of visual arts?
- Yes. I went to a specialized high school to go to art college. I took classes not only on my main major, oriental painting, but also on various art fields such as design, photography, sculpture, and installation art. I was trained in the process of visualizing my thoughts and emotions, and I did a lot of other things related to art.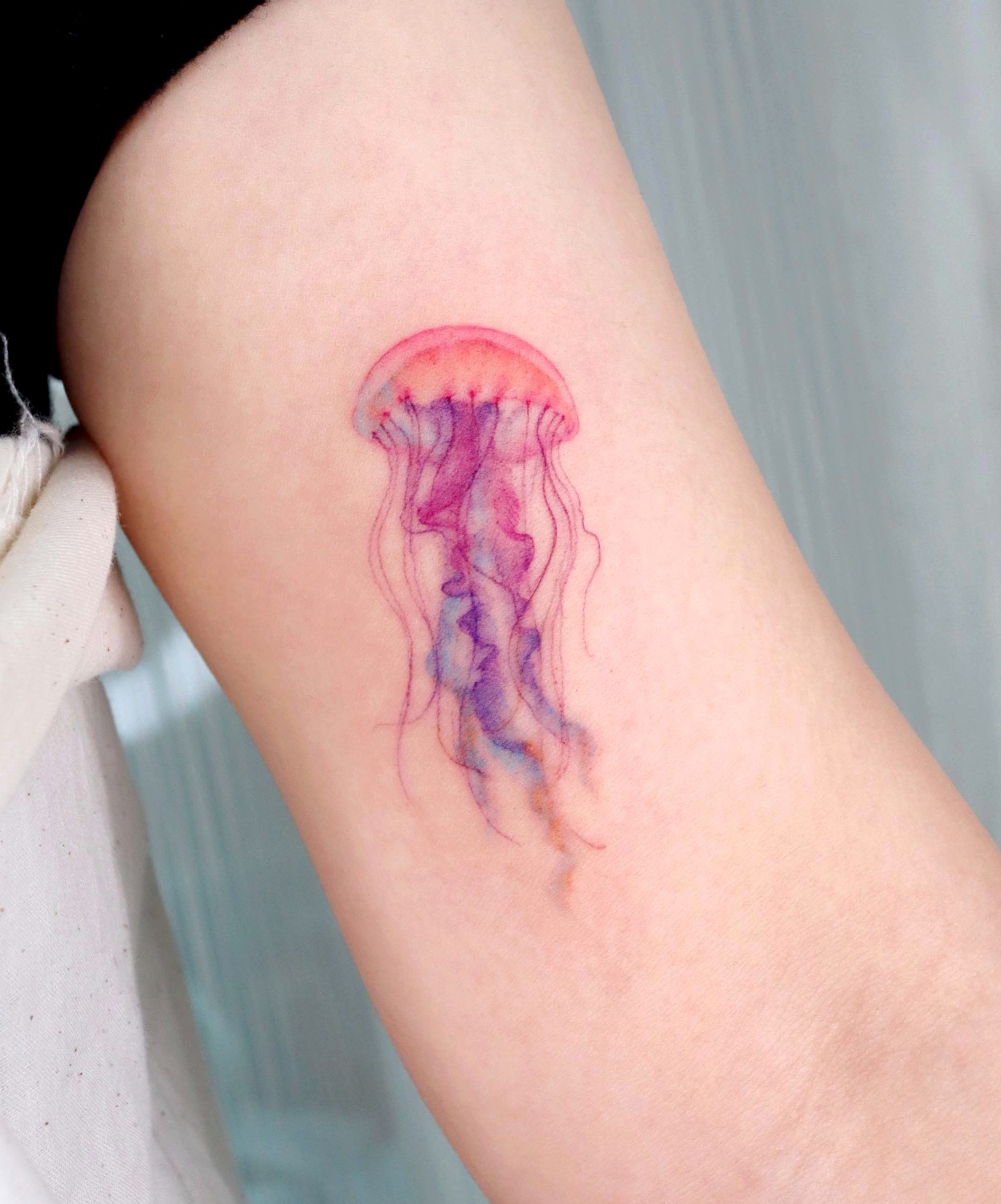 - Eunyu, tell us how your style was formed? What features would you highlight in your work?
- I get a lot of inspiration from nature. I like soft shapes and draw a lot of inspiration from bright, saturated, shiny things. I like beautiful stories like fairy tales. I also get ideas from song lyrics and use my imagination to make existing objects more beautiful.
In particular, I like Monet's works, so I often create designs using colors that Monet often uses. I like to draw artwork with a dreamy, dreamlike atmosphere. Oftentimes, I customize designs based on the customer's personal story, and sometimes I tattoo based on photos that they want to keep as it is.
The highlight of my work is the very delicate expression of natural objects, bright and clean colors, and the emotional illustration design that evokes the warmth of a hug.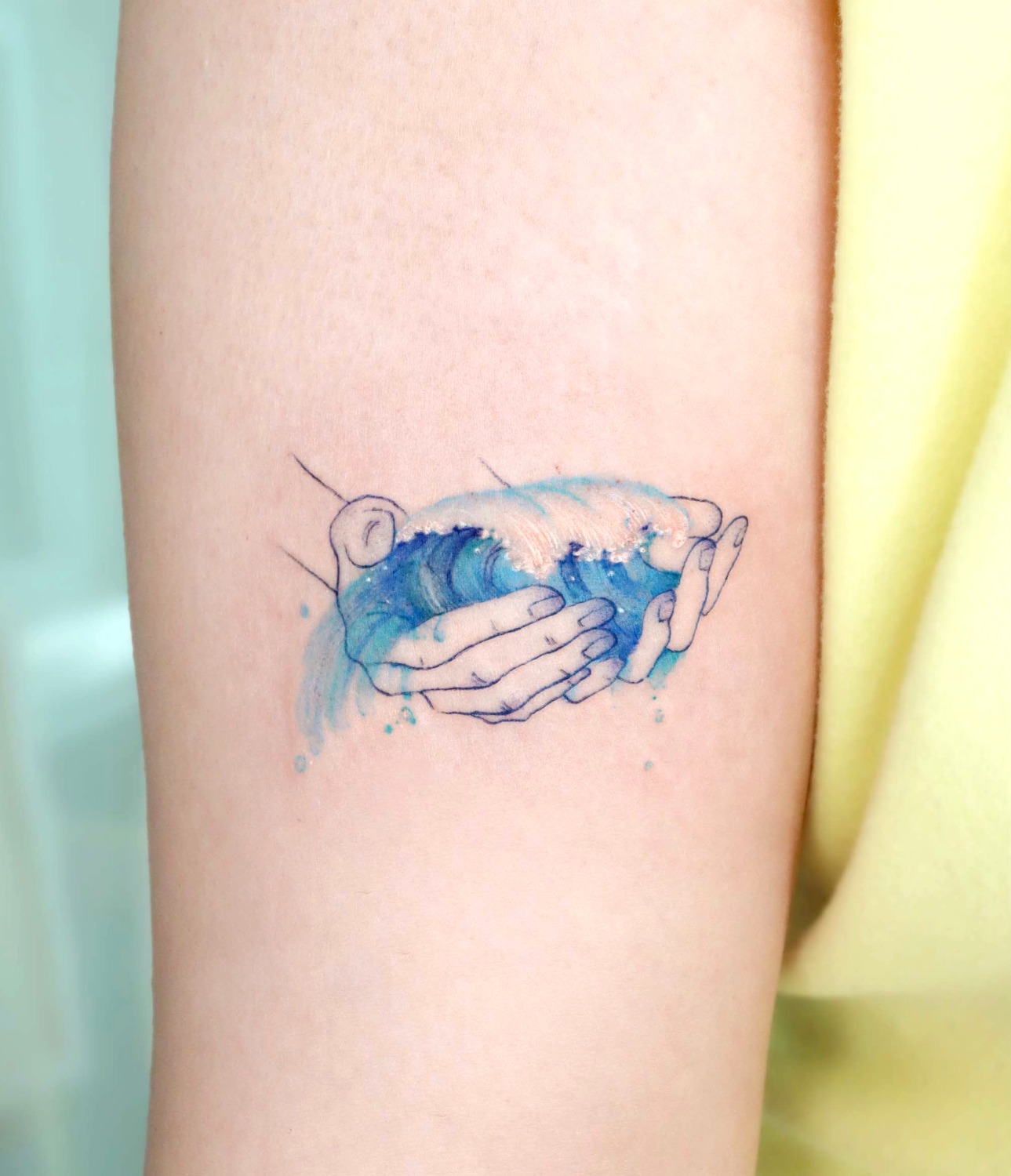 - There are a lot of fish and other marine life in your portfolio. Tell us why you choose this theme for your tattoos?
- All beings that live in water have one thing in common: they swim gently along the current. They come in a variety of colors and reflect light and sparkle. In particular, I think it is a beautiful material because it can create a more free composition when placing these marine creatures on the skin and express the feeling of flowing with water. And in fact, many customers come to me to get a tattoo for the same reason.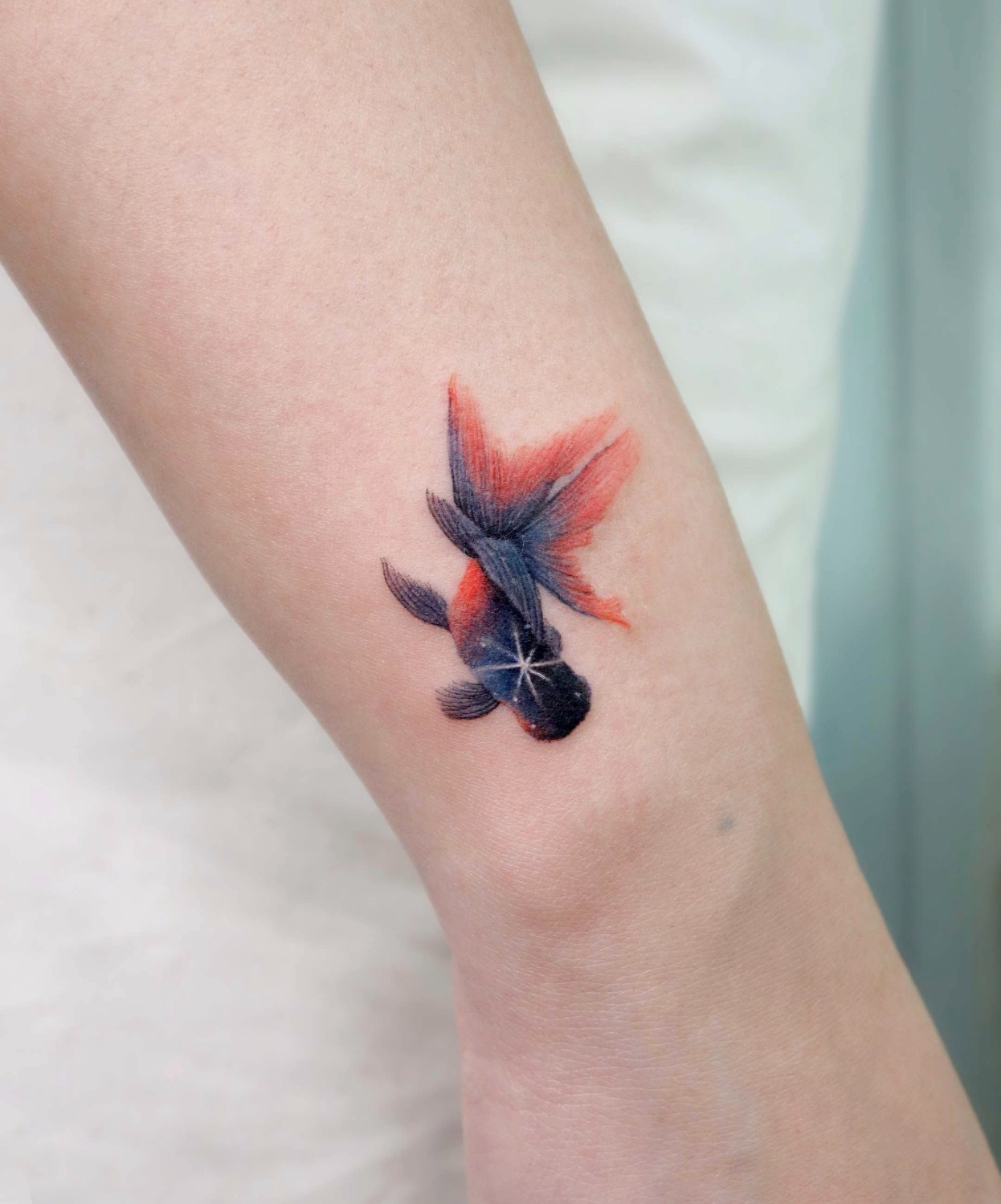 - Tell us more about your illustration work.
- It hasn't been that long since I started working as an illustrator. Normally, I had a desire to draw, but because I was more busy with tattooing, it was difficult to start drawing easily. However, as time went on, I enjoyed drawing for others, but my desire to paint my own thoughts grew up. So I started painting easily using digital drawing, and I also paint on real canvases.
- Is tattooing art or work for you?
- Basically, it is a picture for my satisfaction, but I draw because I want to share my thoughts with people. I use the same theme to create both designs and illustrations for tattoos. Therefore, common content or material overlaps. I make postcards with illustrations and give gifts to guests. People who got to know me because they like my tattoos also welcome my illustration work. That is why I think that expanding the scope of my art is a positive part.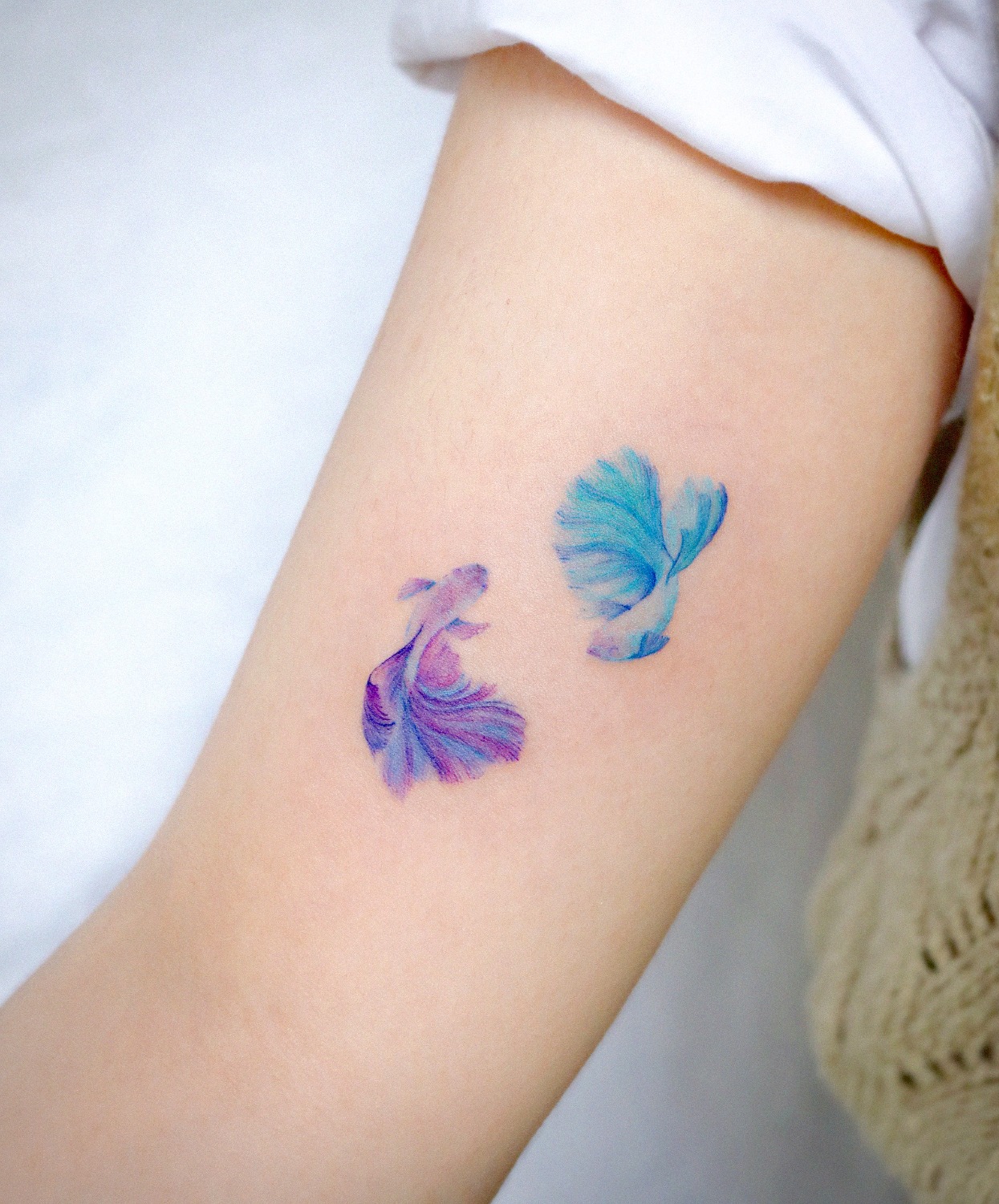 - Where do you draw inspiration from?
- It is almost the same inspiration for getting the tattoo designs that I mentioned above. In particular, I like things like forests, birds, the moon, and sparkling dew. And I draw pictures by combining photos I took myself, lyrics of a song, a passage from a book that impressed me, and my emotions.
- Are there many foreigners among your fans?
- Yes, before the COVID19 pandemic, there were times when the proportion of foreign guests was higher than Korean guests during the holiday season. Now, there are fewer tourists, so I can't see many of them, but many people who support me send me messages of support through DMs on Instagram. And many foreign guests living in Korea also come to visit me.
- Where are you currently working?
- I currently run a private shop in Seoul, Korea. I also paint in my studio.
- We would like to know more about you, not only as an artist, but also as a person. What else do you do in your everyday life besides tattooing?
- I have a lovely cat. She always makes me happy and comforts me. I like to read, so I participate in a book club I made with my friends. I am interested in growing plants, so I have a small garden. I'm working out hard, especially recently, I signed up for a CrossFit gym. I am aiming for a healthy life as much as possible. I like milk tea and gelato, so I tour famous shops and get rid of my stress.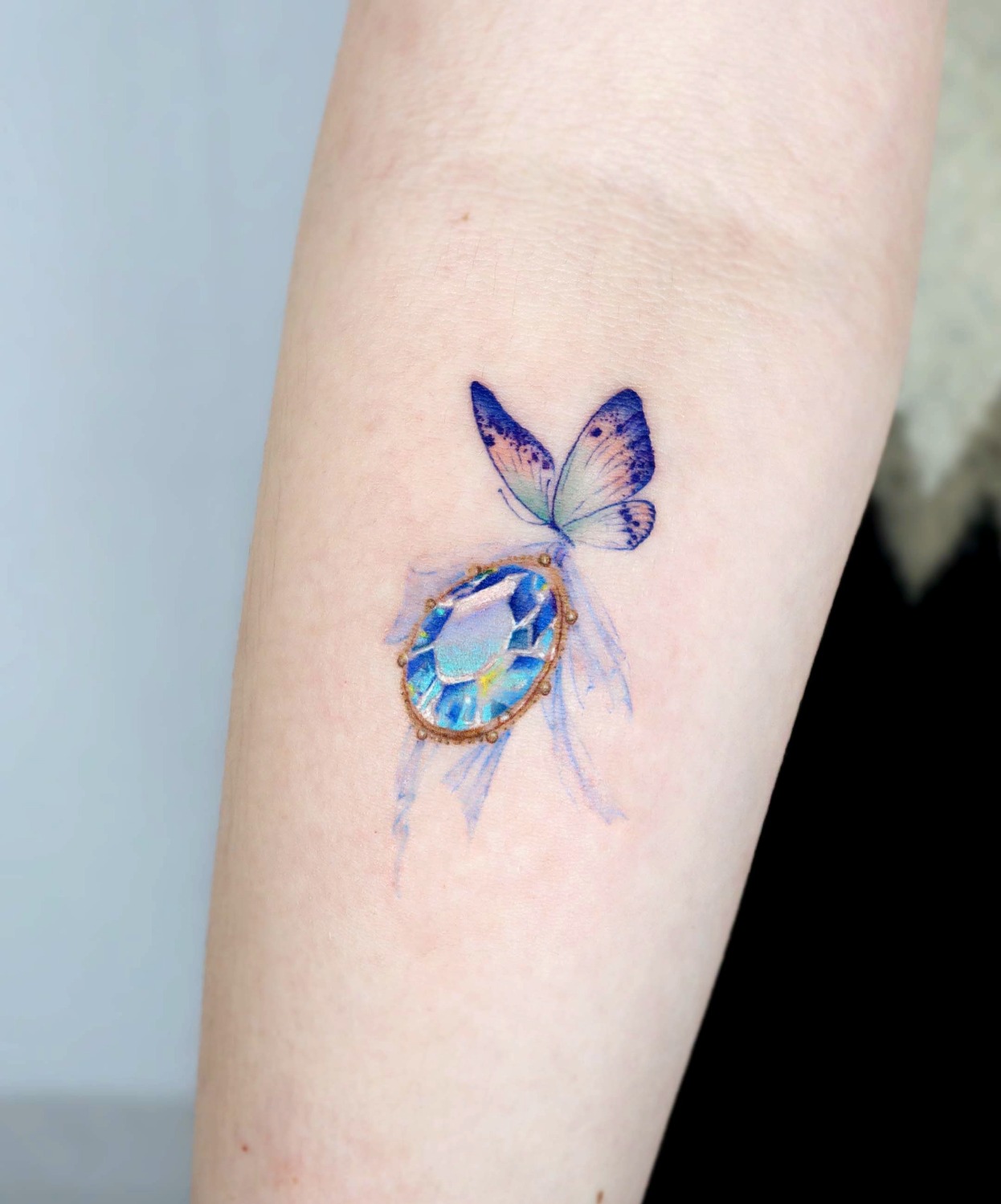 - Share your secrets on how to find inspiration and strength for work and creativity when there is none?
- When inspiration does not come to me, I go to a lot of exhibitions, and it is especially helpful to see classic masterpieces. When I can't draw, I sketch my favorite objects or look for pictures. Other than that, I try a lot of things that can inspire me, such as watching a movie or taking a walk. Nevertheless, if there are days when things don't go well, I just do nothing all day. Then my thoughts are emptied and I am ready to welcome new sensations.