Poetry of Chinese Painting style tattoos by Jingxi Gu
Tattoo artist Jingxi Gu
/ Source: @patch_tattoo_therapy
The painter and tattoo artist Jingxi Gu, was born and raised in a large city in southeast China - Shenzhen. Jingxi has been tattooing for over 6 years and opened her new studio in Los Angeles, USA in August 2021.
Jingxi, as a representative of oriental culture, uses the poetic and thoughtful Chinese traditional painting interlacing it with geometry in her tattoos. This style helps to embody the ideas of clients on the skin, telling their stories and destinies through tattoos.
We are glad to present you a short interview in which we tried to find out about the details of Jingxi Gu's tattooing activities!
---
- Please, tell us a little about yourself. Where are you from, where do you work now?
- I was born in Shenzhen, China and graduated with a B.A. from the Academy of Arts & Design at Tsinghua University in Beijing. I have experience in a wide range of art fields including sculpture, painting, drawing, and conceptual art. After 3 years in corporate design, I've been a full-time tattoo artist in Shanghai since 2015. In April 2021, I moved to Los Angeles and opened up a new studio in late August 2021.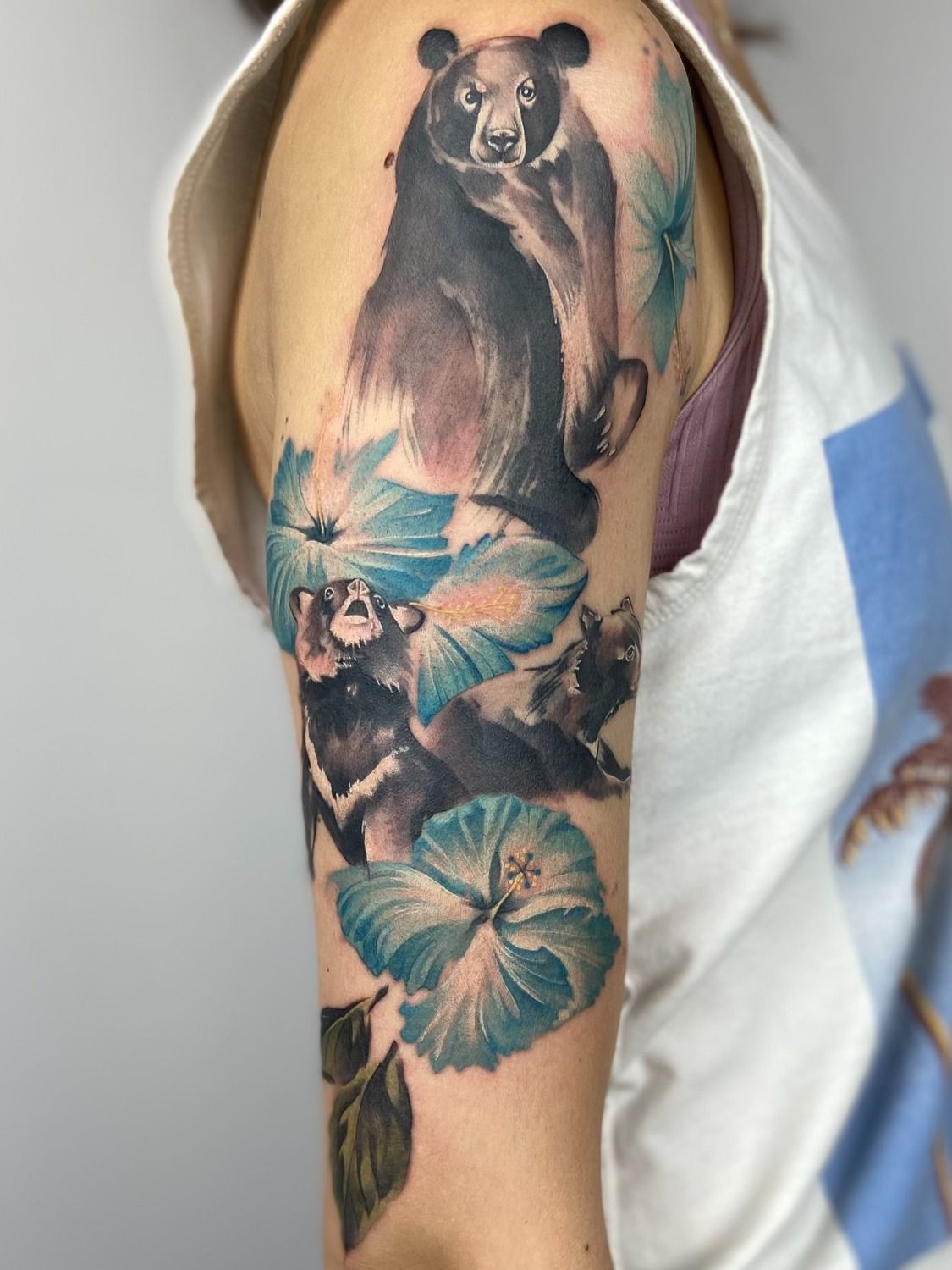 - How and when did you decide to become a tattoo artist? Who taught you? How was it?
- At University, I became deeply interested in art therapy and also connecting with people. I learned how to tattoo as a way to help people cope with their difficult lives in the form of tattoo therapy. Eventually my focus shifted more towards making beautiful tattoos and less on therapy.
I learned basic tattooing from a friend, worked at Yu Tattoo in Shanghai for less than a year, then opened up my own studio. I already had a strong art and design background, so my learning was more focused on the tattooing process and tattooing tools. I also took a course focused on tattoo machines, visited many studios to learn techniques from other artists, and took some tattoo courses from Chen Jie, a famous tattoo artist in Beijing and other tattoo artists that work in her studio.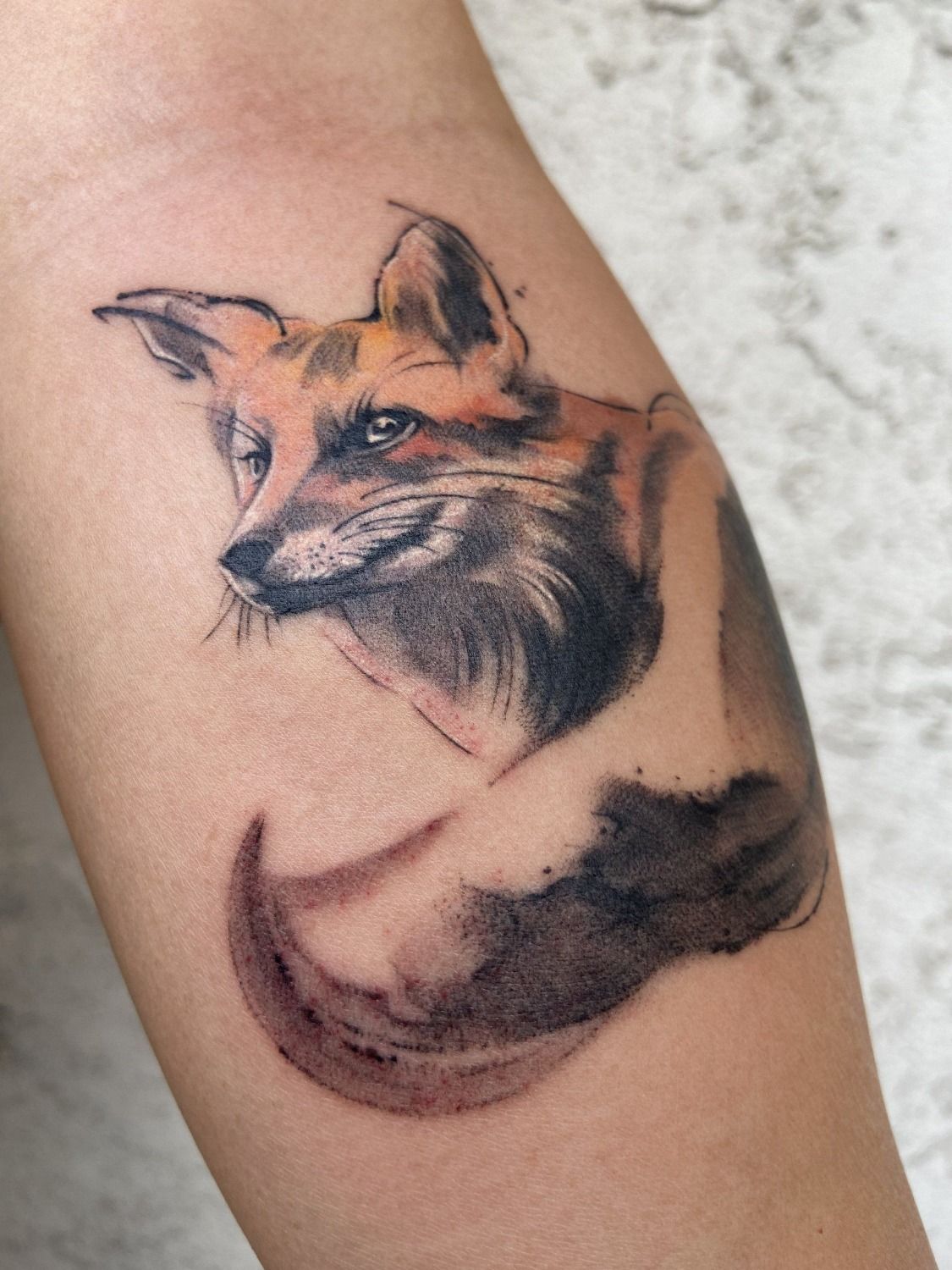 - What is tattoo therapy? Can you tell us a little more about it?

- There's a lot of interest in the name of the studio which is Patch Tattoo Therapy, but it's really just a historical name that came out of my initial goal of providing tattoo therapy which evolved into a tattoo studio. Tattoo therapy is a form of therapy to help individuals with emotional or mental distress heal through tattoos.
In this therapy process, I would ask interested clients to tell me their story and pain points then I would design a tattoo based on my experience using symbolism and tattoo design principles. The projects were interesting, but there is limited time everyday and my true path is building my art and tattoo skills which requires more dedication. I eventually discontinued the tattoo therapy projects to focus on tattoo work, but for every client, I always try to deeply understand all my client's ideas and needs then find a way to interpret that need into a tattoo.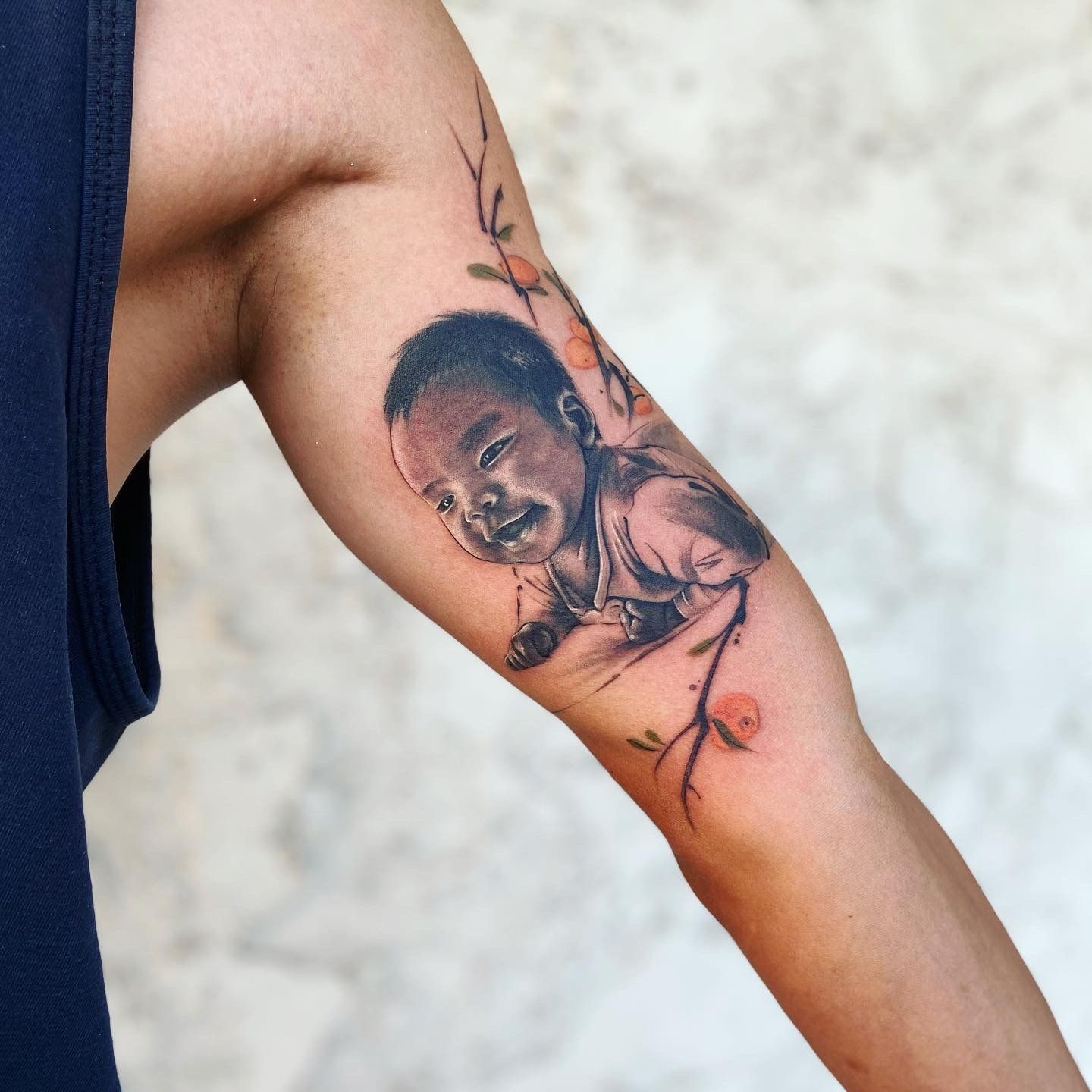 - What does the word "tattoo" mean to you?
- I don't know how to say this in English, but to me it's when an emotional need becomes a part of the physical body.
- Let's talk about your work. In your Instagram you said that you specialized in Chinese style and geometry. So, what is Chinese style in tattoo? What features of your work would you highlight?
- Chinese Painting Style is an art form that has been around for thousands of years. The style has many variations and the special features that I employ is a soft color blend and the use of space.
- Where do you get inspiration?
- I love analyzing different art forms and amazing work by other artists. These are all very inspirational to me.
- How do you transform a client's ideas into a tattoo? Can you tell us about how you make these incredible complex sketches?
- I try to deeply understand all my client's ideas and needs. Then I find a way to interpret that need into a tattoo. Many designs are deep and clients often don't know how to symbolize what they want to express. It's my job to do that and I use a lot of symbolism throughout my work.
Since I focus on the deep emotional need of a client, I design tattoos in a way that's telling a story. Every design has a component that a story should have: character roles, prelude, plot, climax, and so forth. I wouldn't consider my tattoos particularly complex. The tattoos tell a story which sometimes seems complex because people don't design tattoos in my way.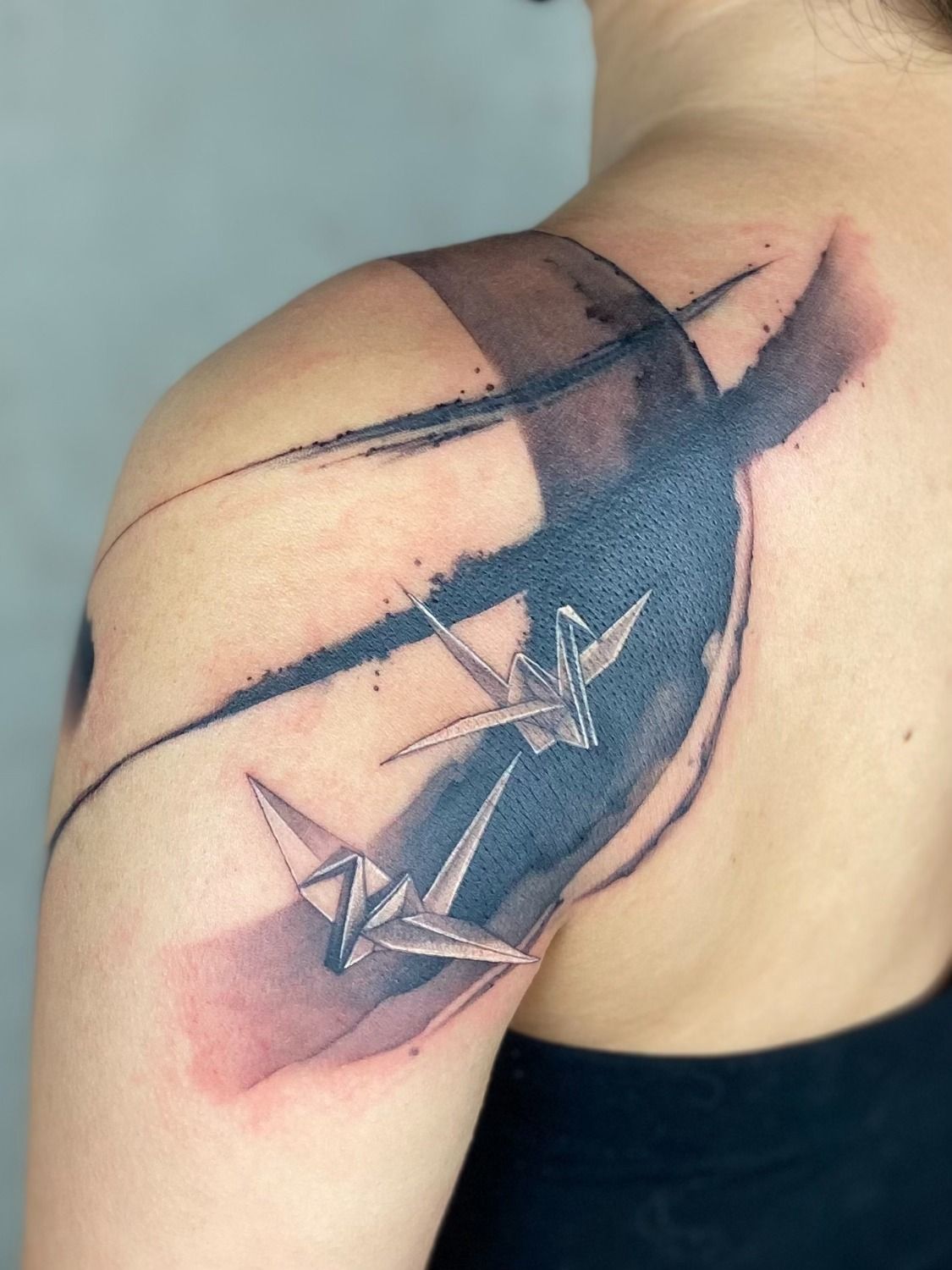 - There are a lot of small details and fine lines in your tattoos. How do you ensure that the tattoo remains as light and clear after healing?
- I always consider what would become blurry and fade into each other during the healing process. I then design accordingly to ensure these are minimized. Everything else in the tattoo process is related to tattoo skills and controlling the hand.

- What tattoo equipment do you use in your work?
- The tattoo machine Cheyenne SOL Nova Unlimited and everything else follows industry standards.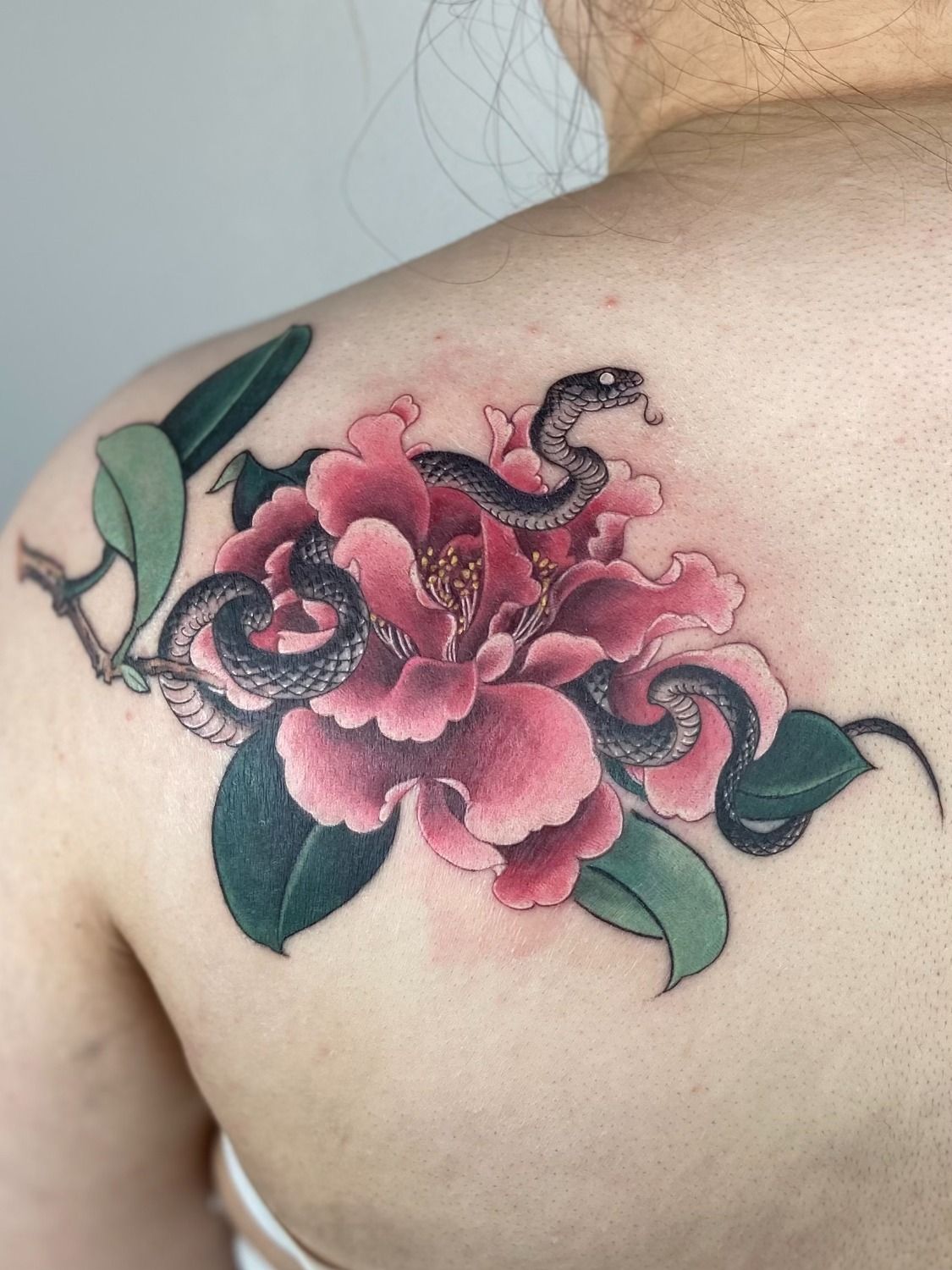 - I know that you moved from Shanghai to Los Angeles this year. How was it? What prompted you to make this move?
- My husband was asked to take over his family business in Los Angeles and so we decided to move to the US. I should have arrived a year earlier but due to the coronavirus, travel from China was banned until early 2021. When I first arrived, I thought I was going to work for another studio then start my own after a couple years, but I can give my clients a much better experience if I ran my own studio immediately. My husband partnered up with me to help on the business side and we just went for it.
- You have chosen a difficult year to move. Has the global Covid-19 pandemic affected your business?
- I was pretty lucky. When I was still in Shanghai, the coronavirus was controlled very well and when I arrived to LA in April, the vaccine was just released. I got vaccinated immediately and follow all safety protocols in Los Angeles to protect the public.
- How did people in the US react to your style and tattoos?
- Very well. In less than 2 months after opening the studio in late August, we got booked up for six months and closed our bookings until Christmas.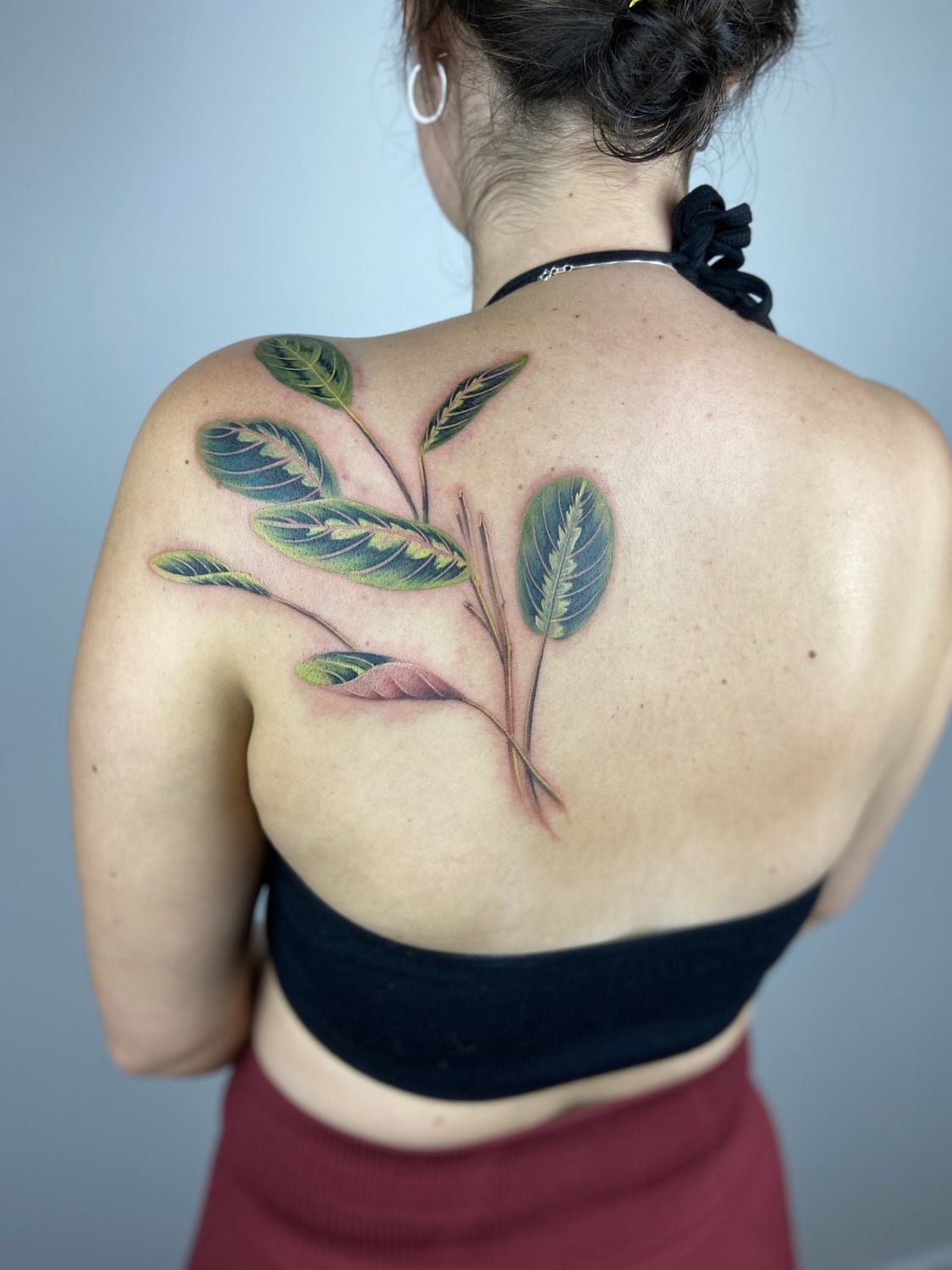 - Who are your clients?
- My clients are all awesome. They are typically working professionals like small business owners, teachers, writers, nurses, lawyers, engineers, doctors and so forth.

- Tell us a little about your studio.
- Our approach is giving the client an amazing experience from end to end in a very peaceful and calm way. We created a Zen-like, non-intimidating environment that we call "Zen Industrial" which combines the architectural concepts of Wabi Sabi from Japan and Mid-Century Industrial. We designed and oversaw all the construction ourselves.
- Do you travel a lot? How many countries have you visited? Where do you like to work much more? Is there a difference between people in different countries?
- Yes I love to travel. I lived in Wales, Great Britain for a year using art therapy to help the disabled and spent two months helping the underprivileged build local communities in Ghana, Africa. Other than that, I've traveled to Japan, Maldives, Taiwan, Malaysia, and of course the US.
I enjoy working in both China and the US. There are some differences in culture between countries but I really appreciate all people as each have their own stories to tell.
- What about tattoo conventions? Do you participate in them? Please share your experience with us.
- I don't actively participate in tattoo conventions. They're a good way to meet other tattoo artists and get some exposure. For tattooing in a convention, I find it hard to do good work because the lighting is not the best, it's crowded and noisy. There are a lot of distractions that will reduce the quality of tattoo work. It's fun but not the best.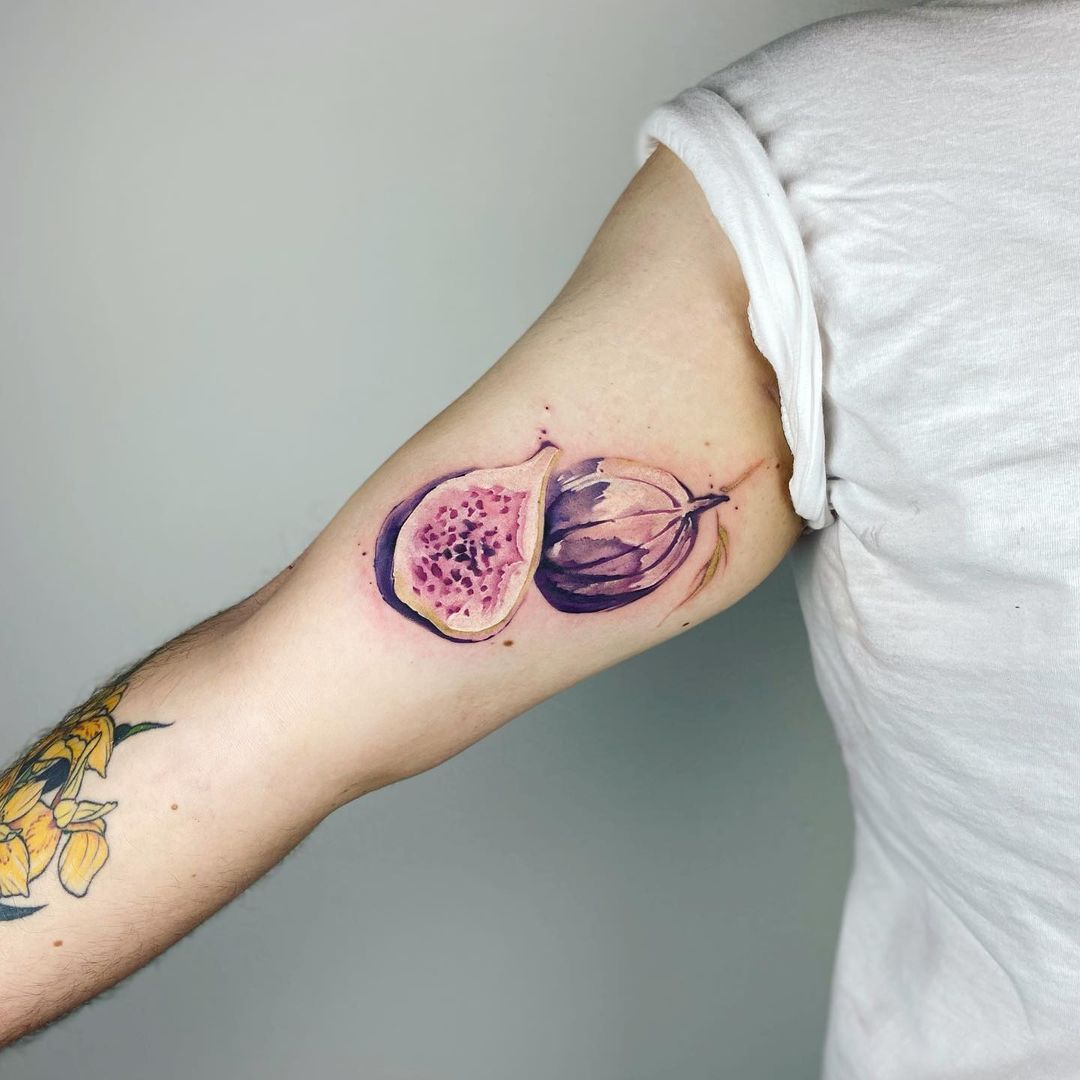 - Do you have any real idols among tattoo artists?
- The top idols for me, by far are @neonjudas and @balazsbercsenyi on Instagram.

- What future for the global tattoo industry do you see in the next few years?
- There will be a lot more diversity in styles. More and more artists are developing their own style, specializing in them, then posting their work online. With social media, artists are now branding themselves more into their tattoo work. So it's not just about the tattoo skills. Clients are and will be even more interested in the overall vibe of the tattoo artist including the message, lifestyle, personality, and specific tattoo style.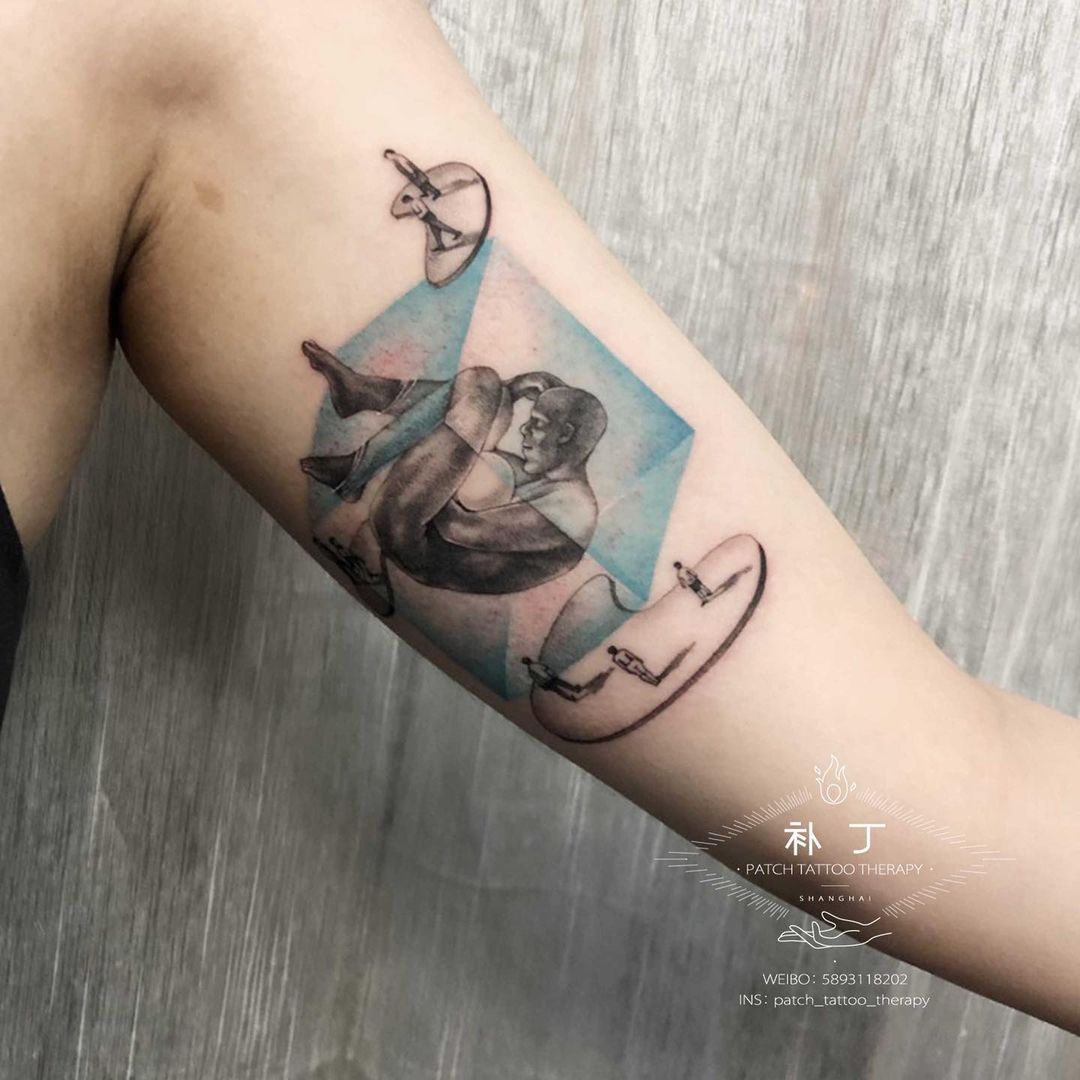 - What about your life besides tattoos? What do you do in your free time?
- I'm definitely not a social butterfly. My idea of fun are outdoor activities especially snowboarding, surfing, and fishing. I snowboard multiple times a year. Niseko in Japan in one of my favorite spots to snowboard. I also love spending time with my family and dogs. I'm also always continuously studying art and business.

- What advice would you give to yourself if you could go back 5 years?
- I would apprentice at a tattoo shop with the best tattoo art work and stay there for multiple years. This would have improved my learning curve significantly.